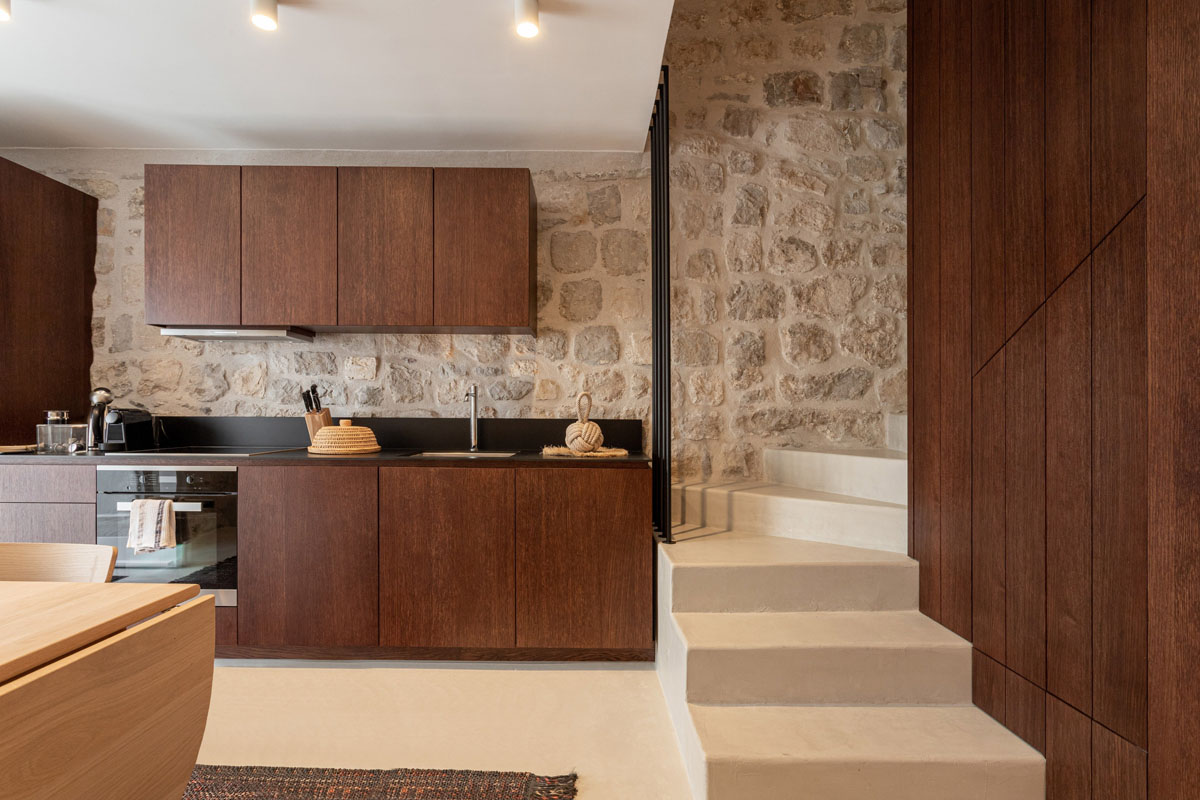 As part of the UNESCO World Heritage Site, the historic town of Perast, Montenegro is one of the best-preserved old towns on the Adriatic coast. All houses in Perast can only be restored, not changed. 
This old stone house was transformed into a charming modern home with all the stone walls restored and blended in with the modern interior by Studio Fluid.
The four-storey, 1,184 sq. ft. house features separate functional space on each floor. The open kitchen, dining room and living room is on the ground floor. The bedrooms on the upper floors each have separate bathrooms.
The walls are made of existing stones, the ceilings are modern white, while the floors are molded from sand-colored microtopping. Dark wood fibres cladding extends vertically on every level, contrasting with the light shades of the walls, floors and ceiling.