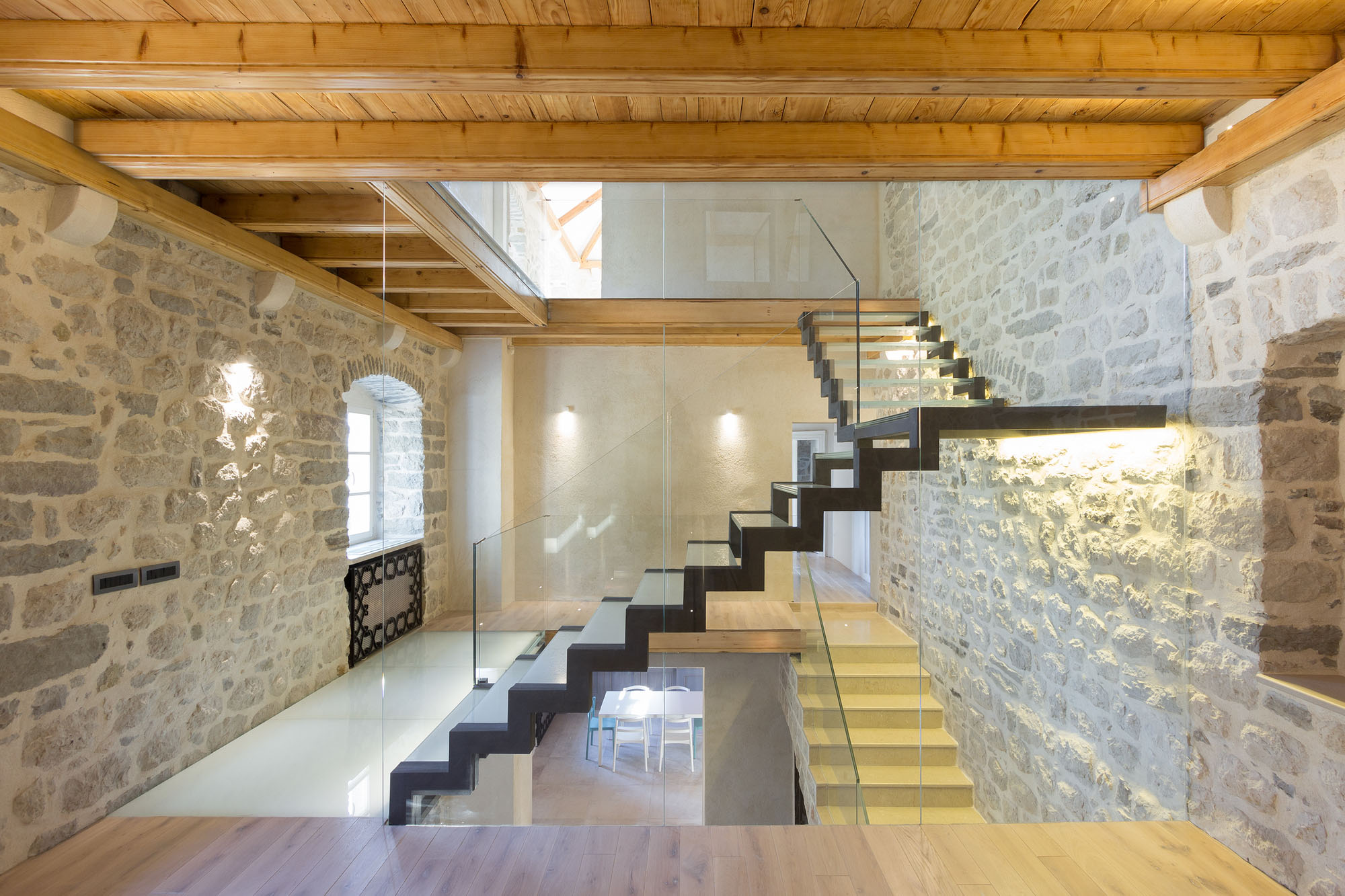 Villa Monja is a 19th century old stone building located in the village of Ljuta in Montenegro. Enforma Studio set out to create a luxury modern residence from the existing house whilst adhering to conservation conditions by making minimal changes to the traditional, baroque features of the exterior.
The interior of the villa is divided into three zones – sleeping area, central gallery and fireplace area & children's room.
Natural materials are used to mix with the modern and traditional elements. The concept is to unify stone, glass, wood and steel.