VW+BS architecture and design firm transformed an old apartment in a Victorian era building into a contemporary home with a stylish loft.
The main living room has a 14-foot high ceiling. An mezzanine is added above the open kitchen to include a study which could also be used as a bedroom. The loft space could be closed off to provide more privacy with a translucent polycarbonate folding screen — a large one opening on to the main living space, and a much smaller screen looking over the staircases at the back.
The three tall arched french windows at the front have been restored to get the feel of an elegant Victorian drawing room, albeit with a very contemporary flair.
The terrace overlooking the street with wrought iron railings has been brought back to use.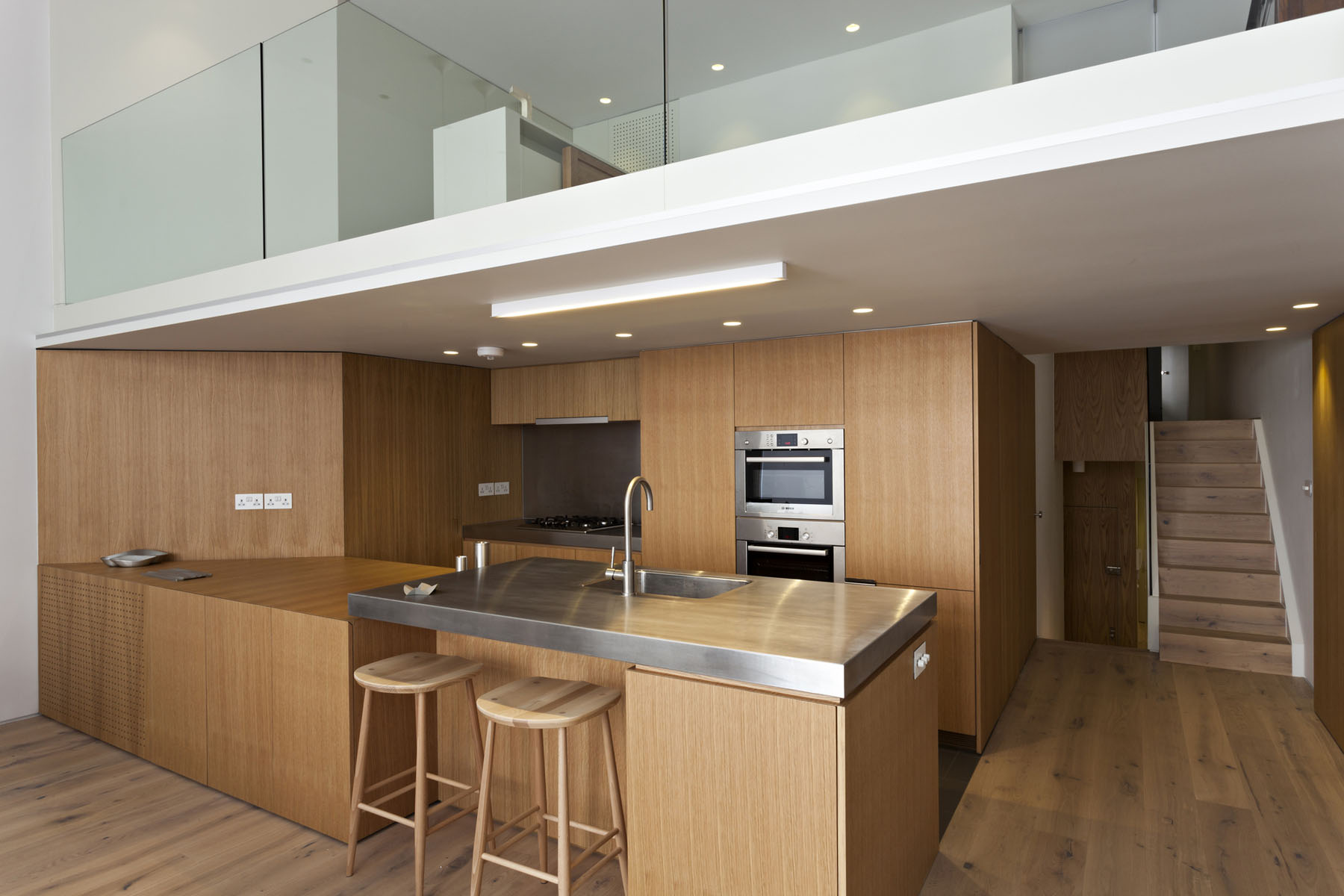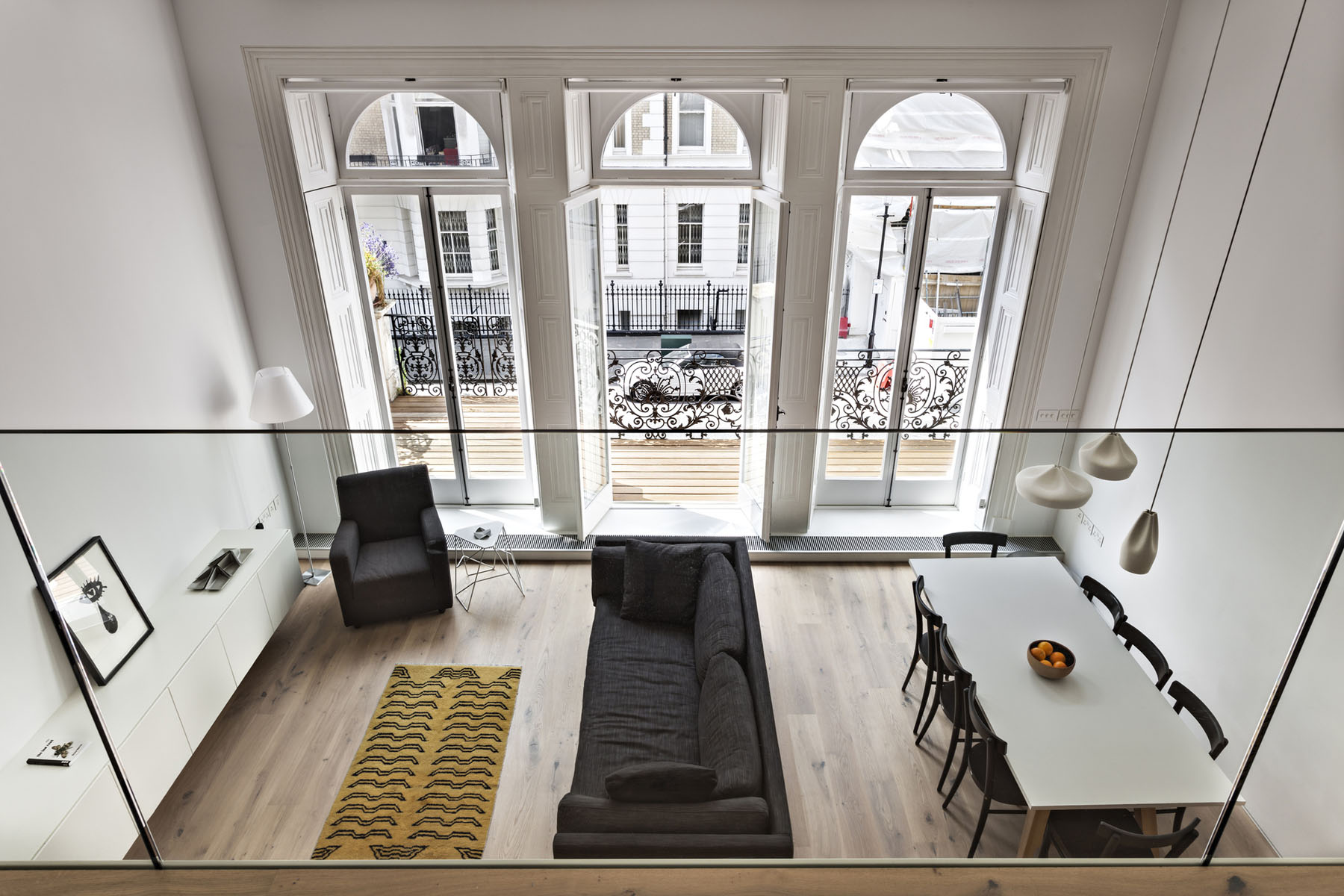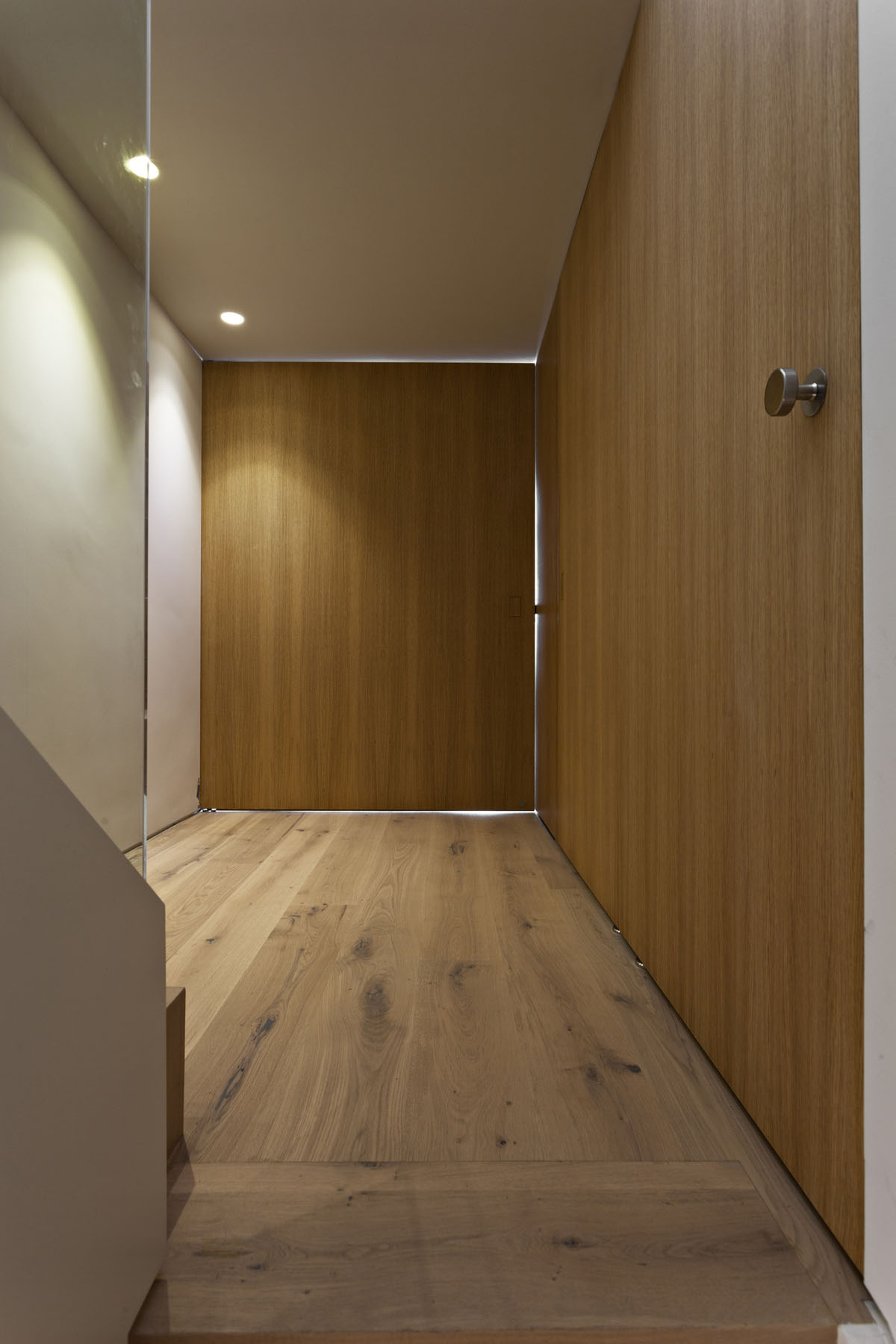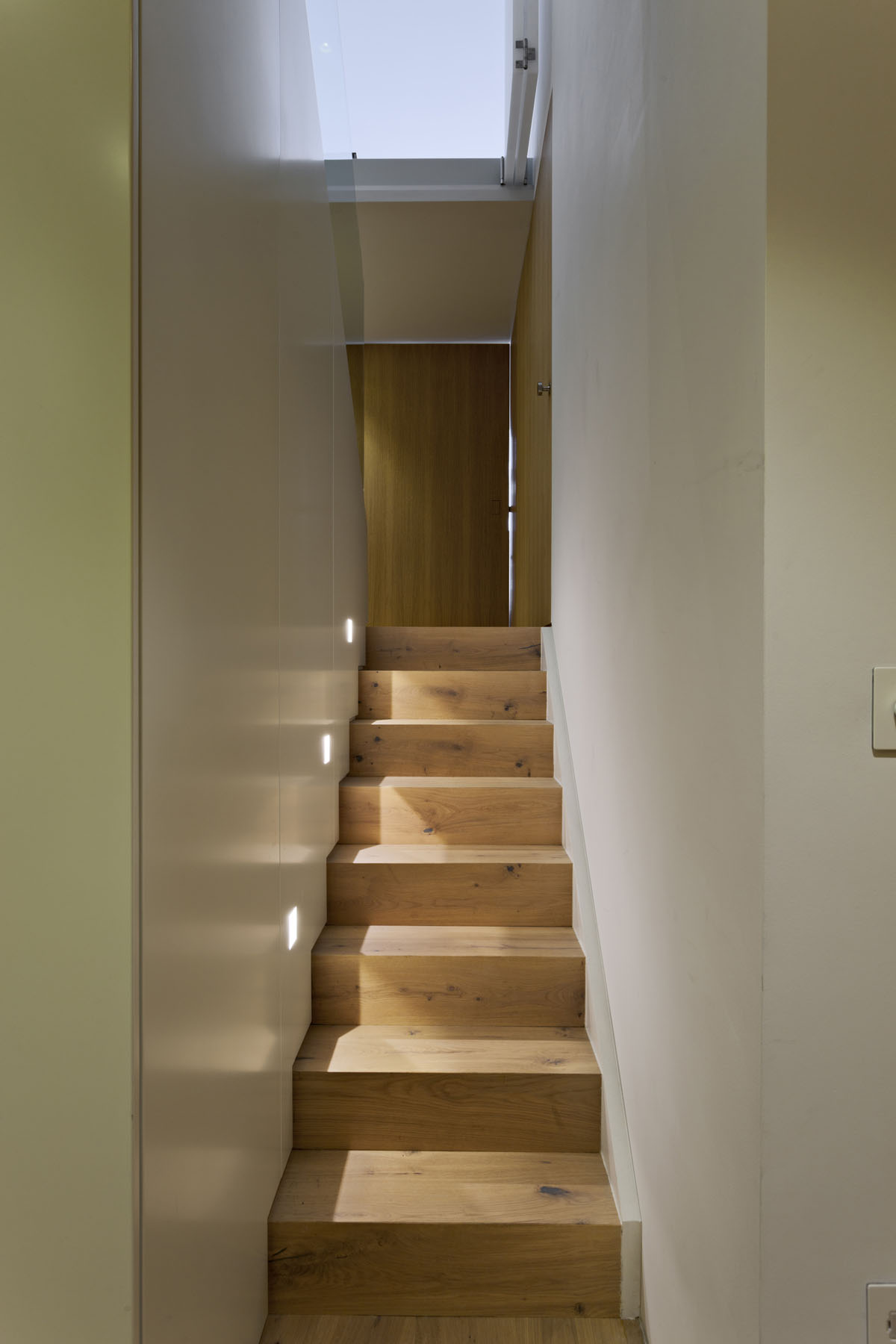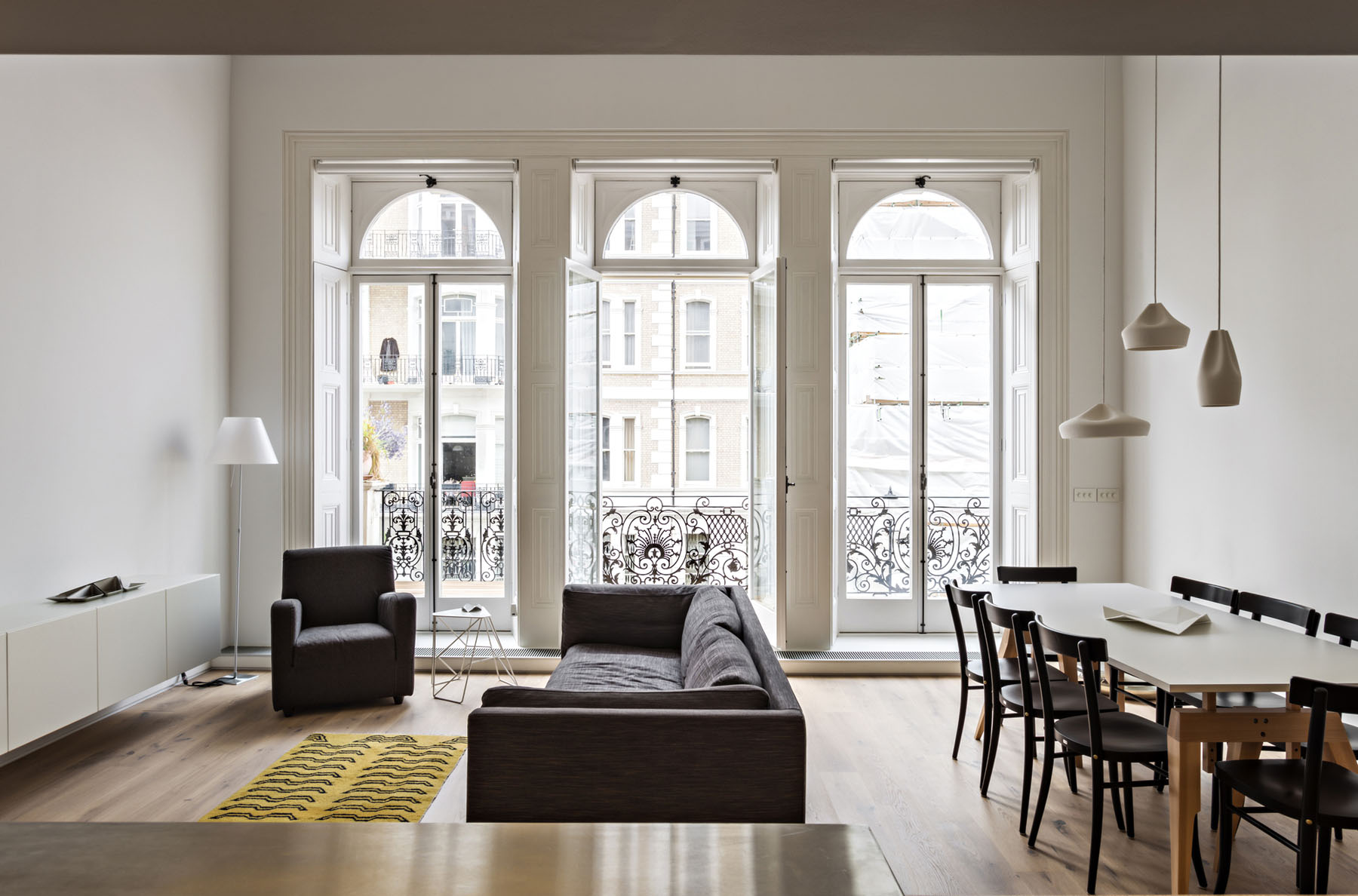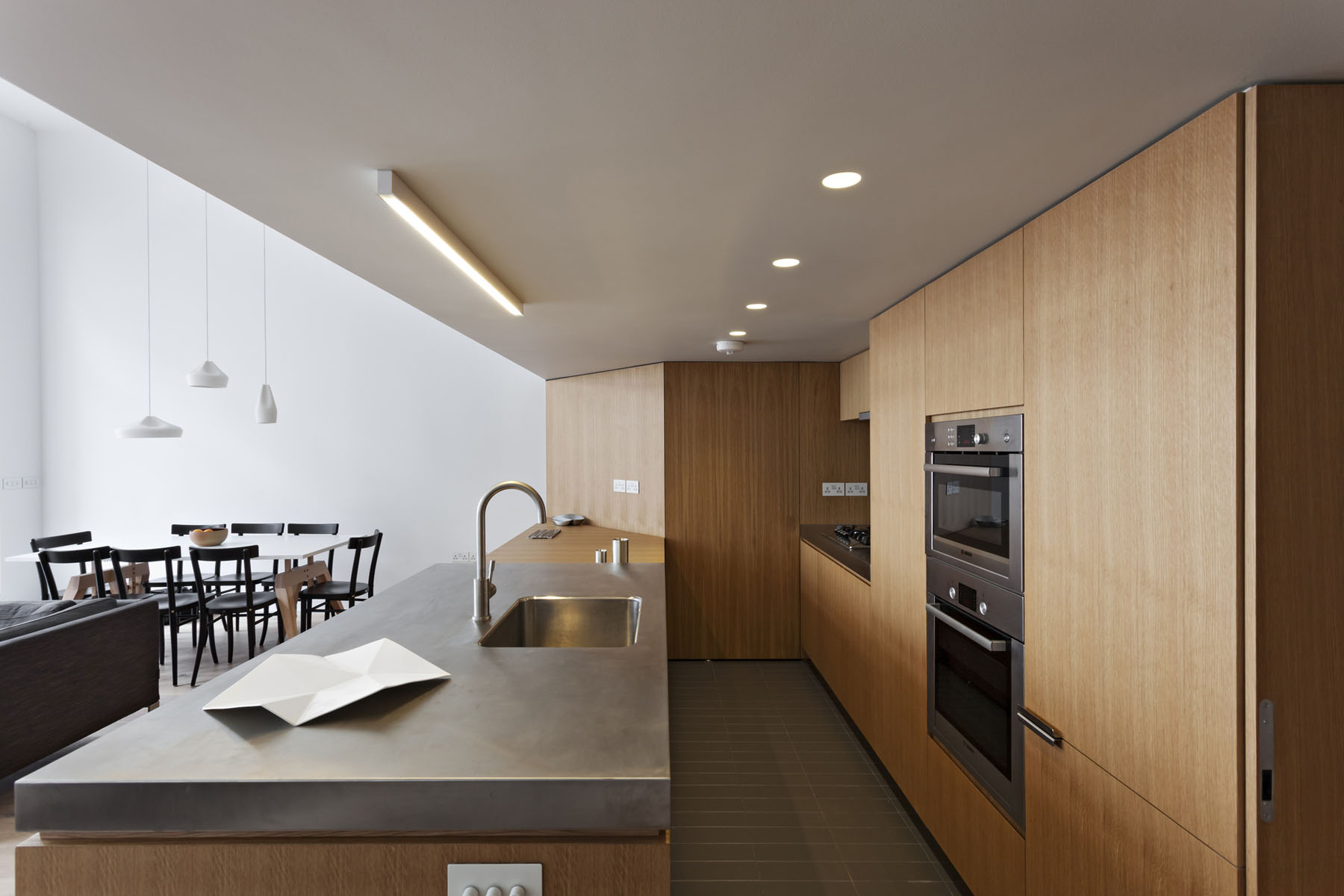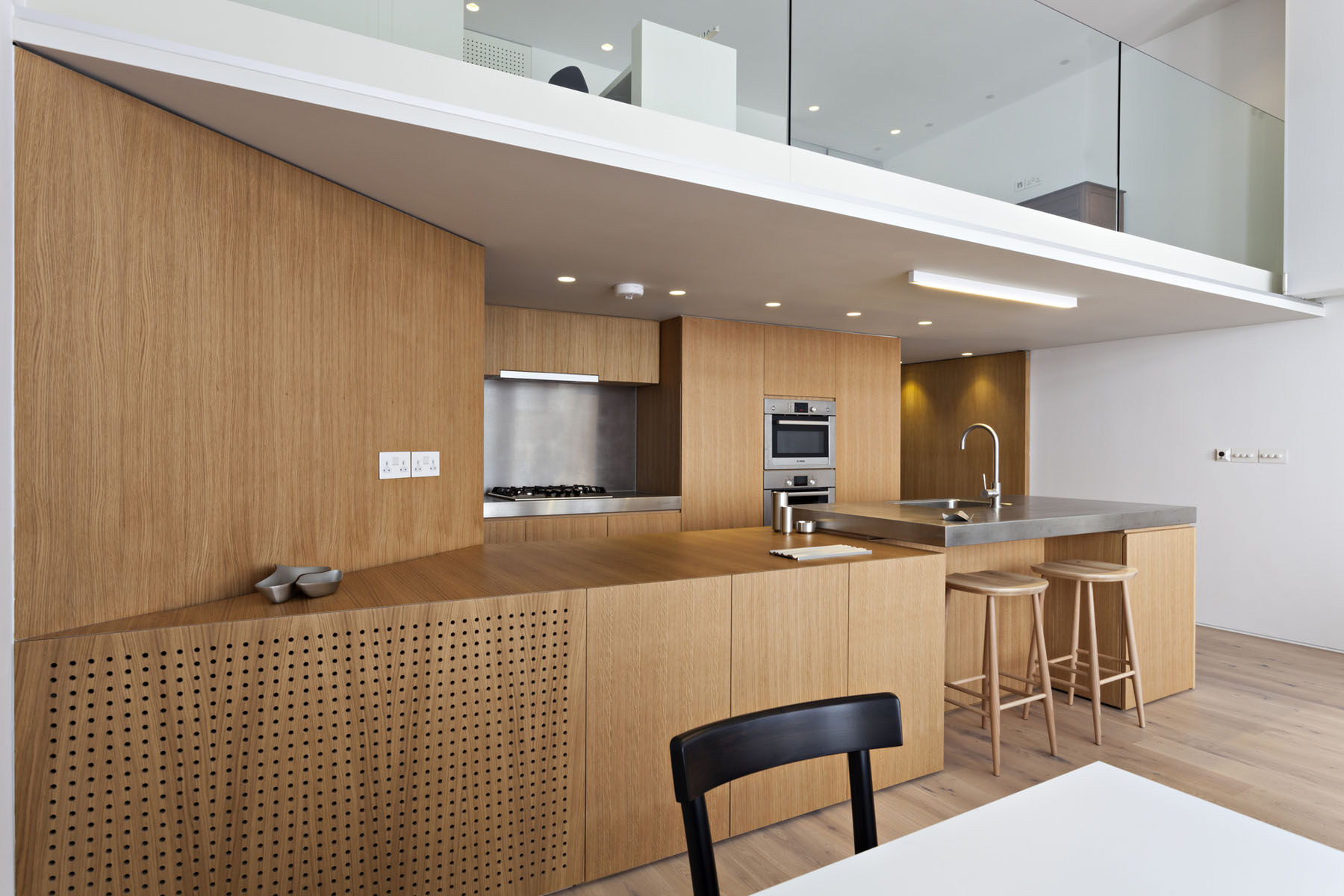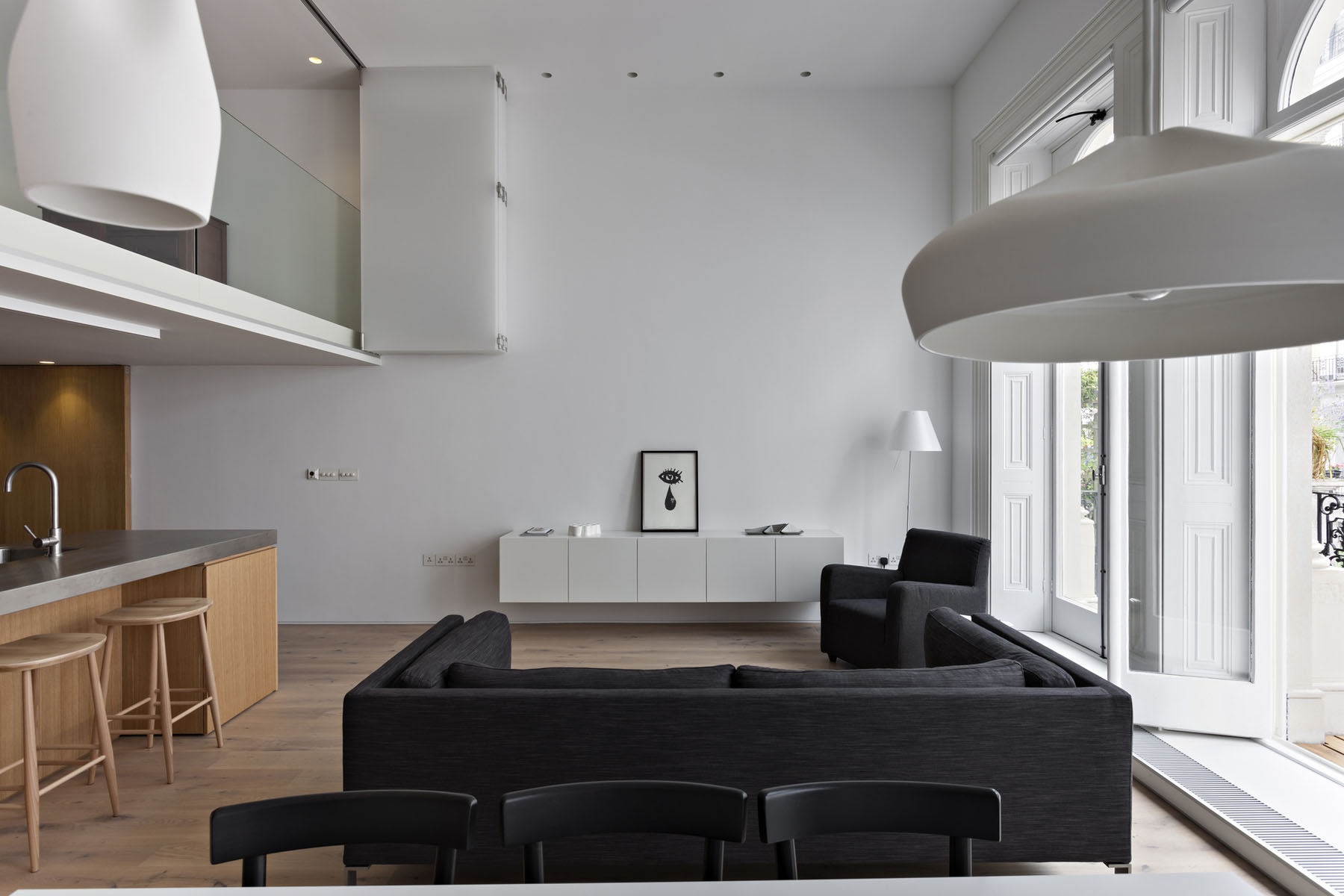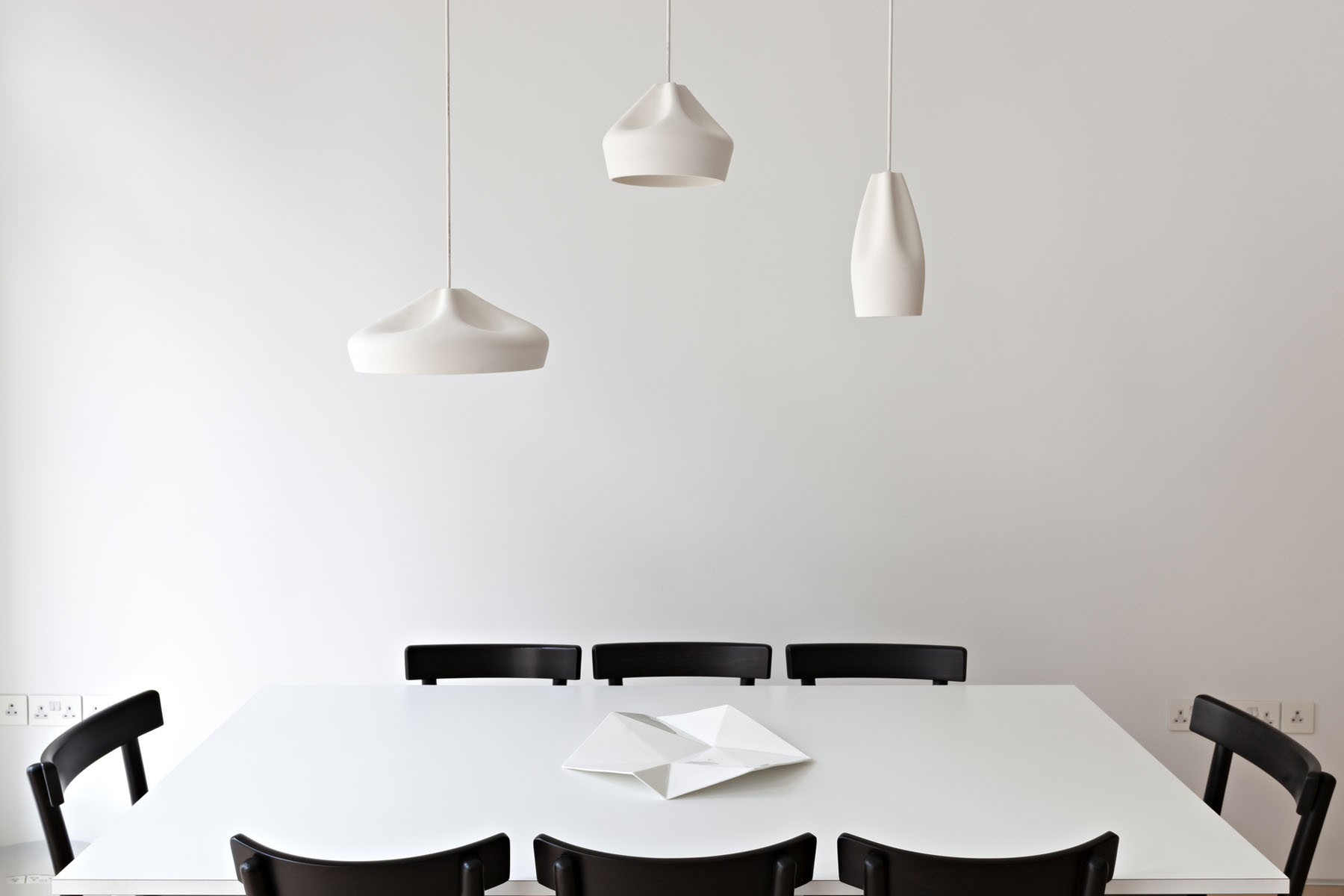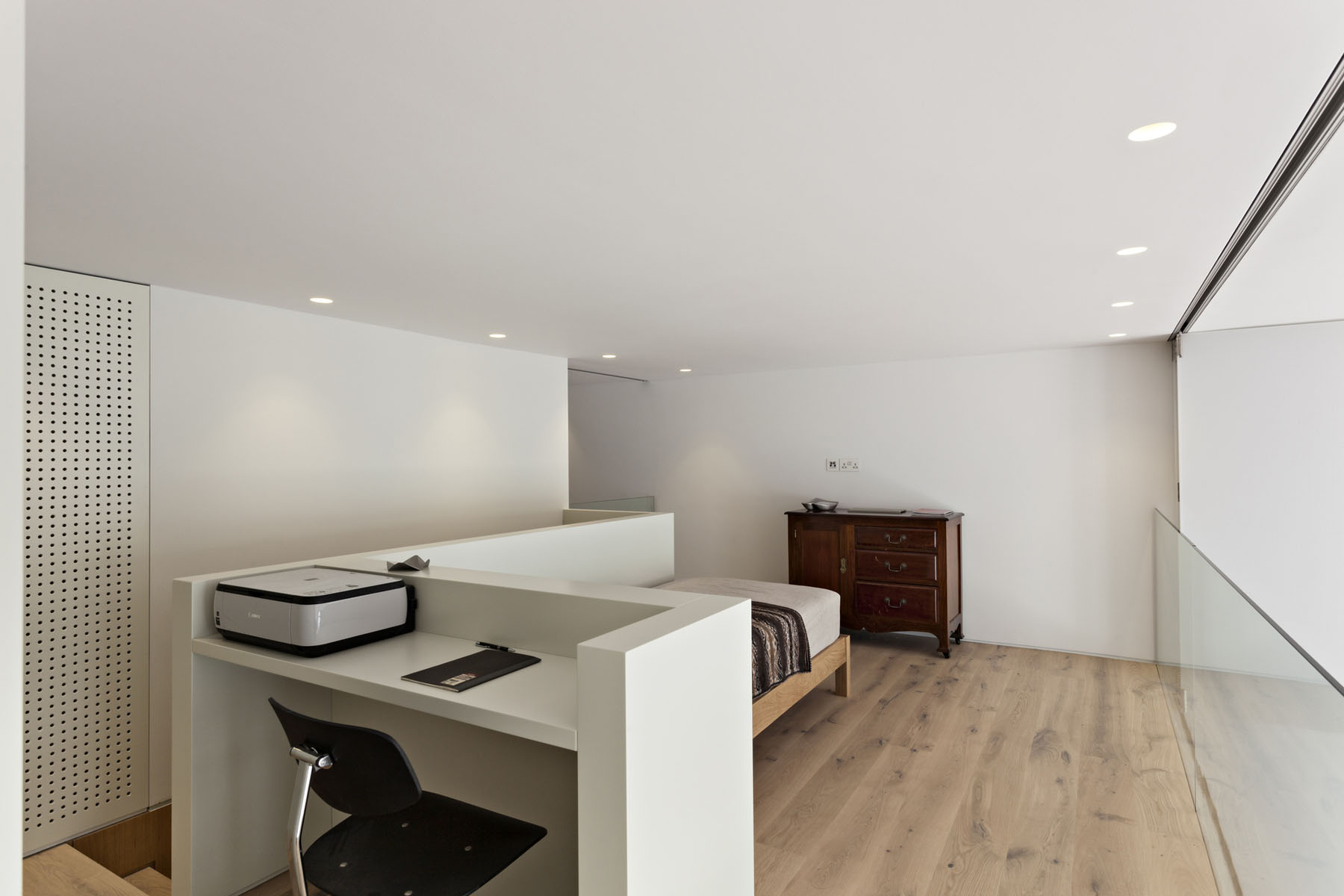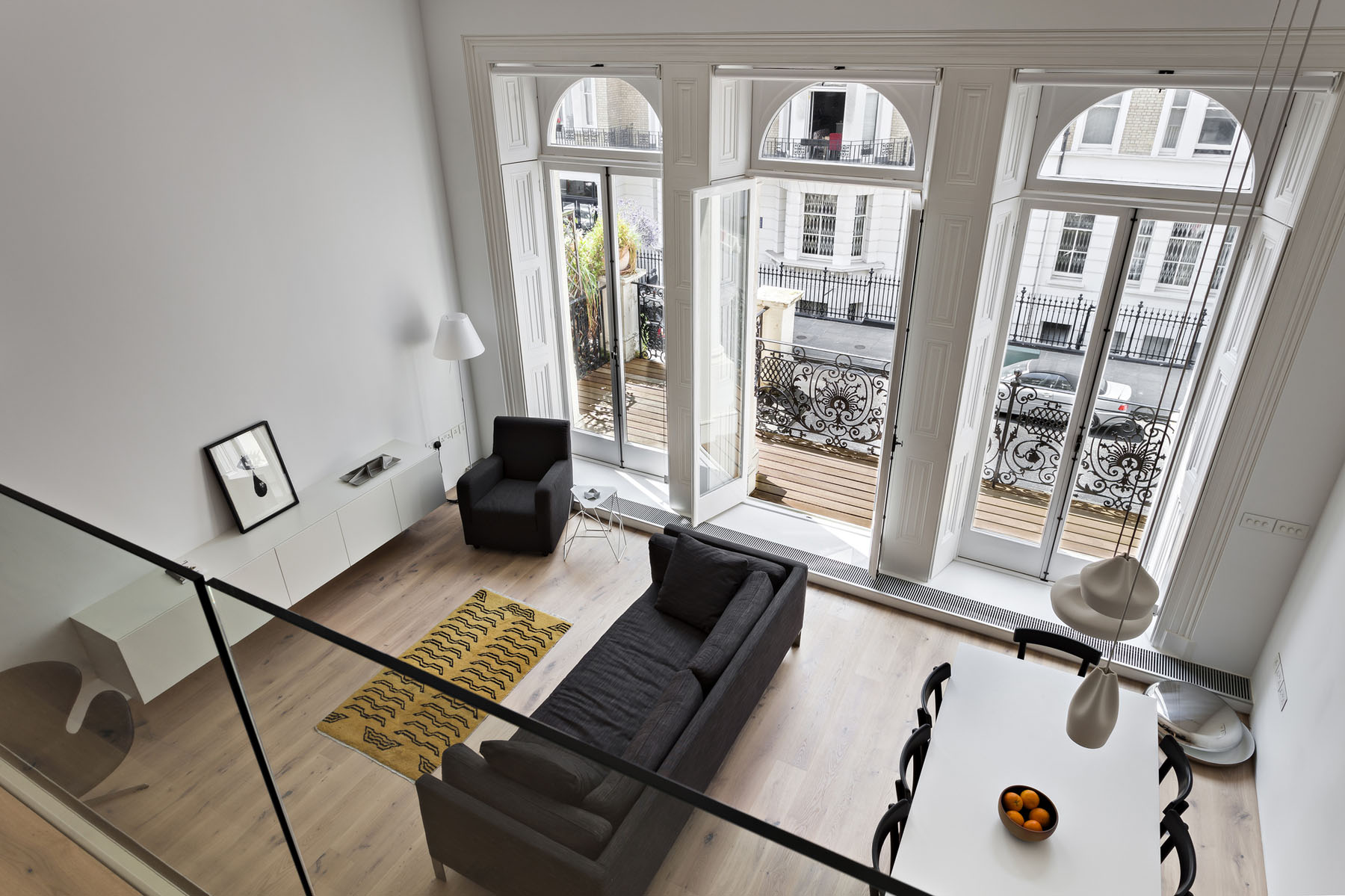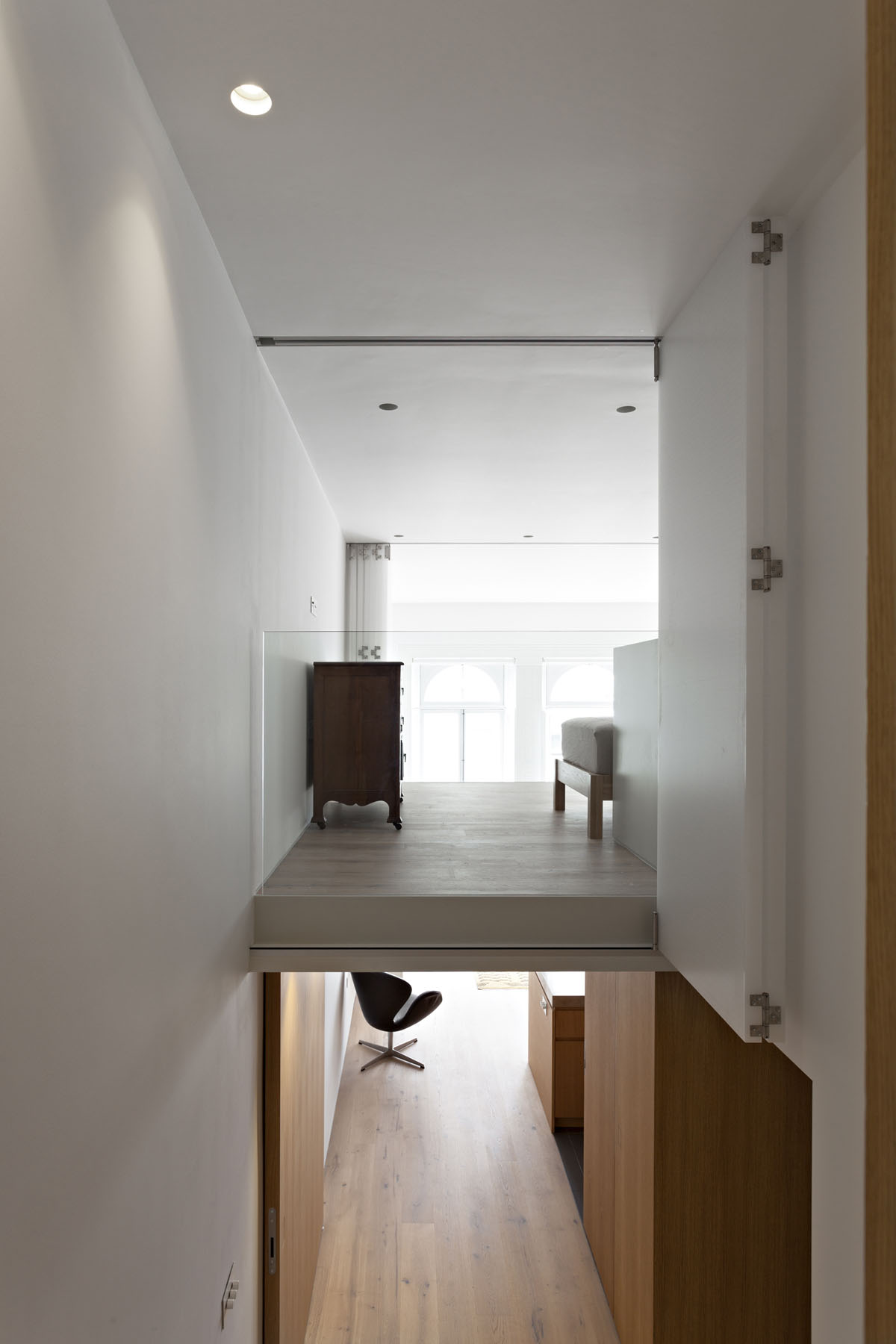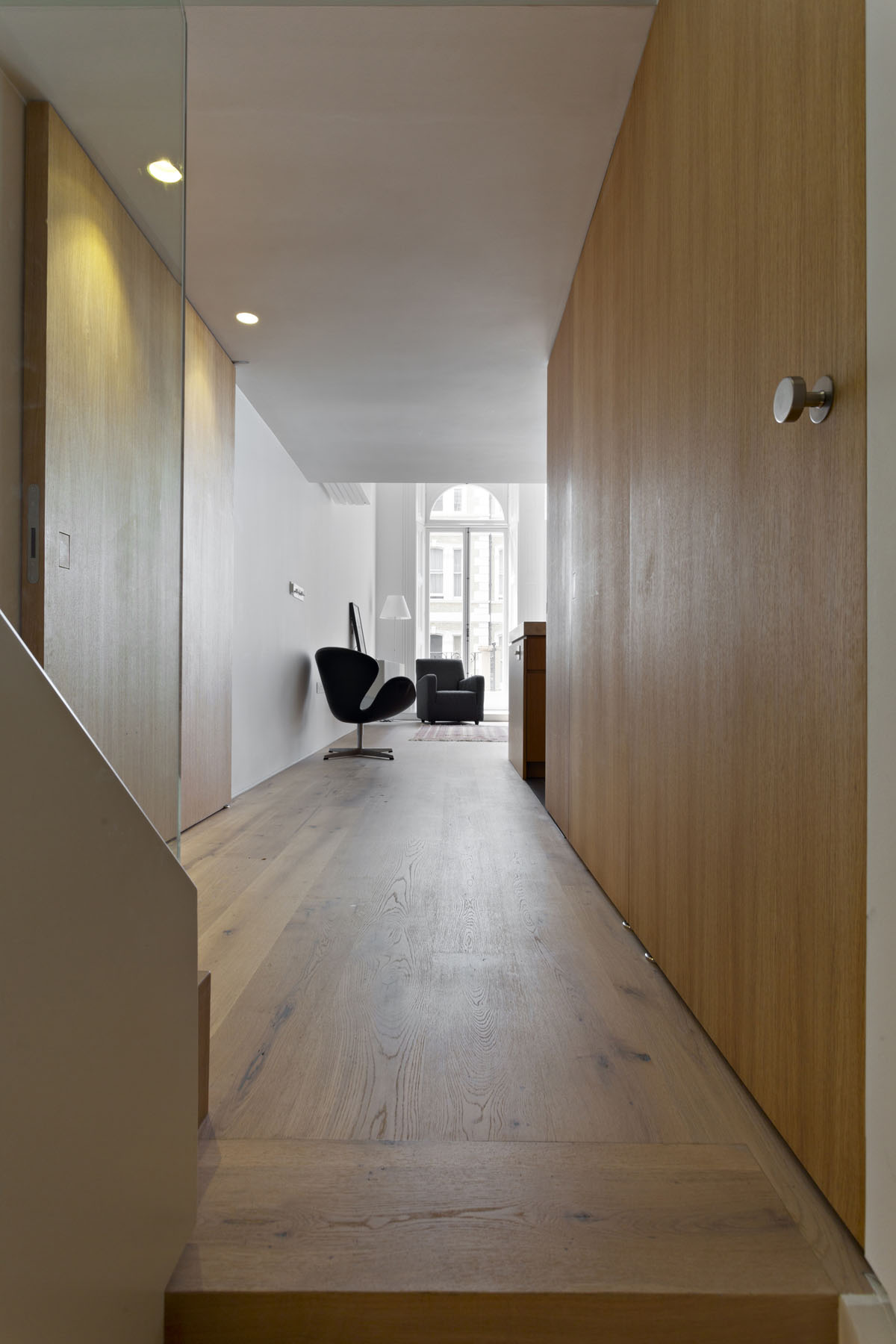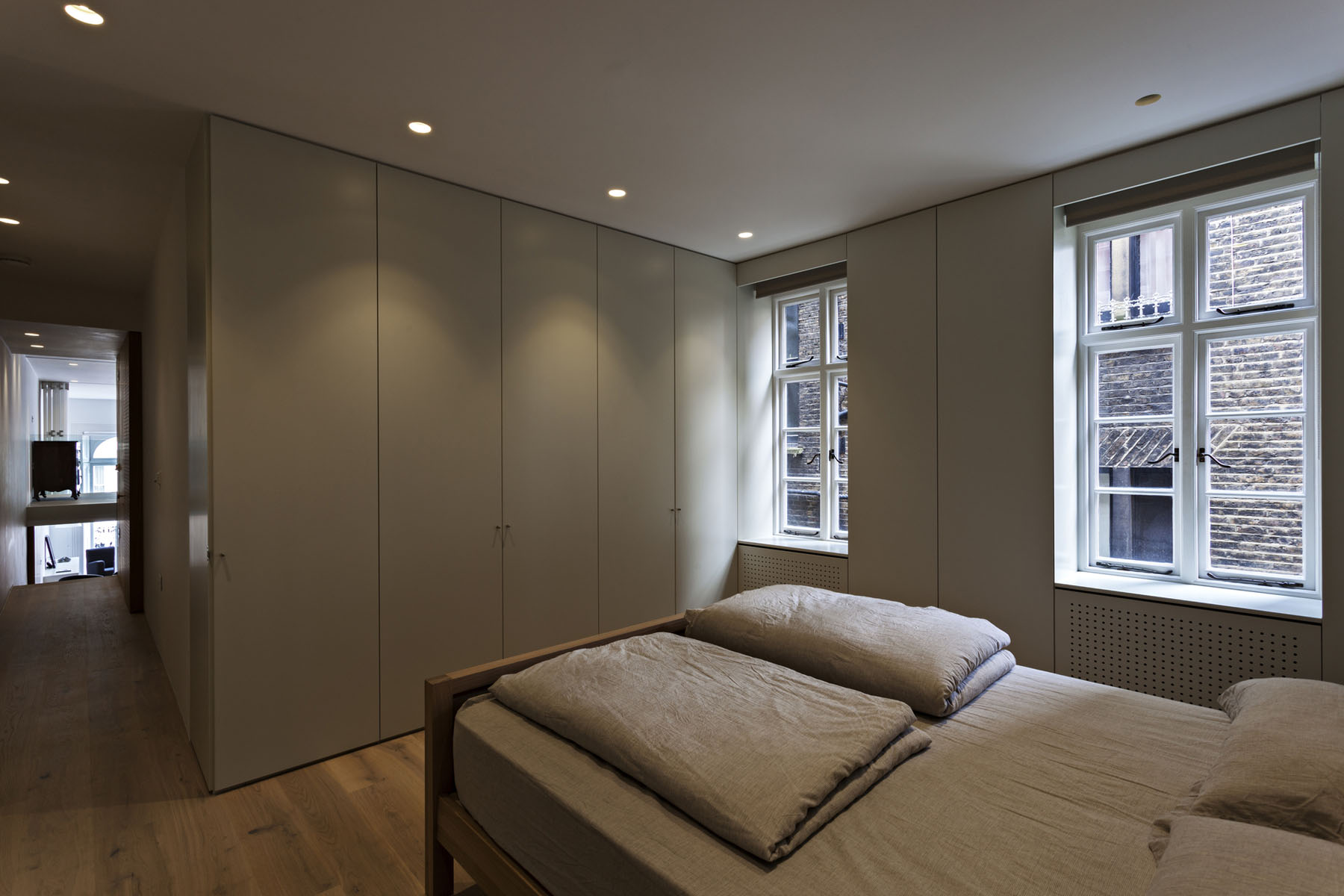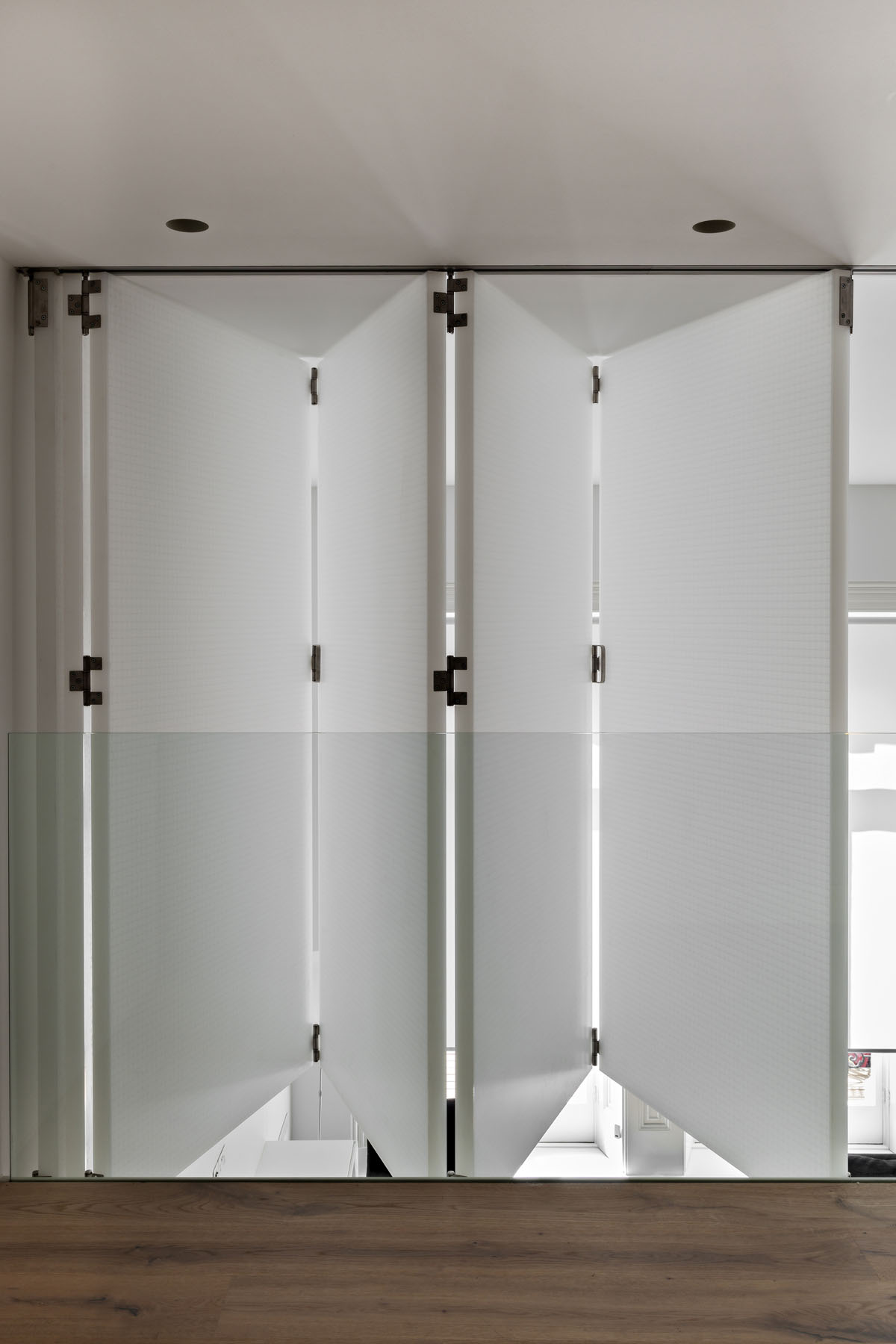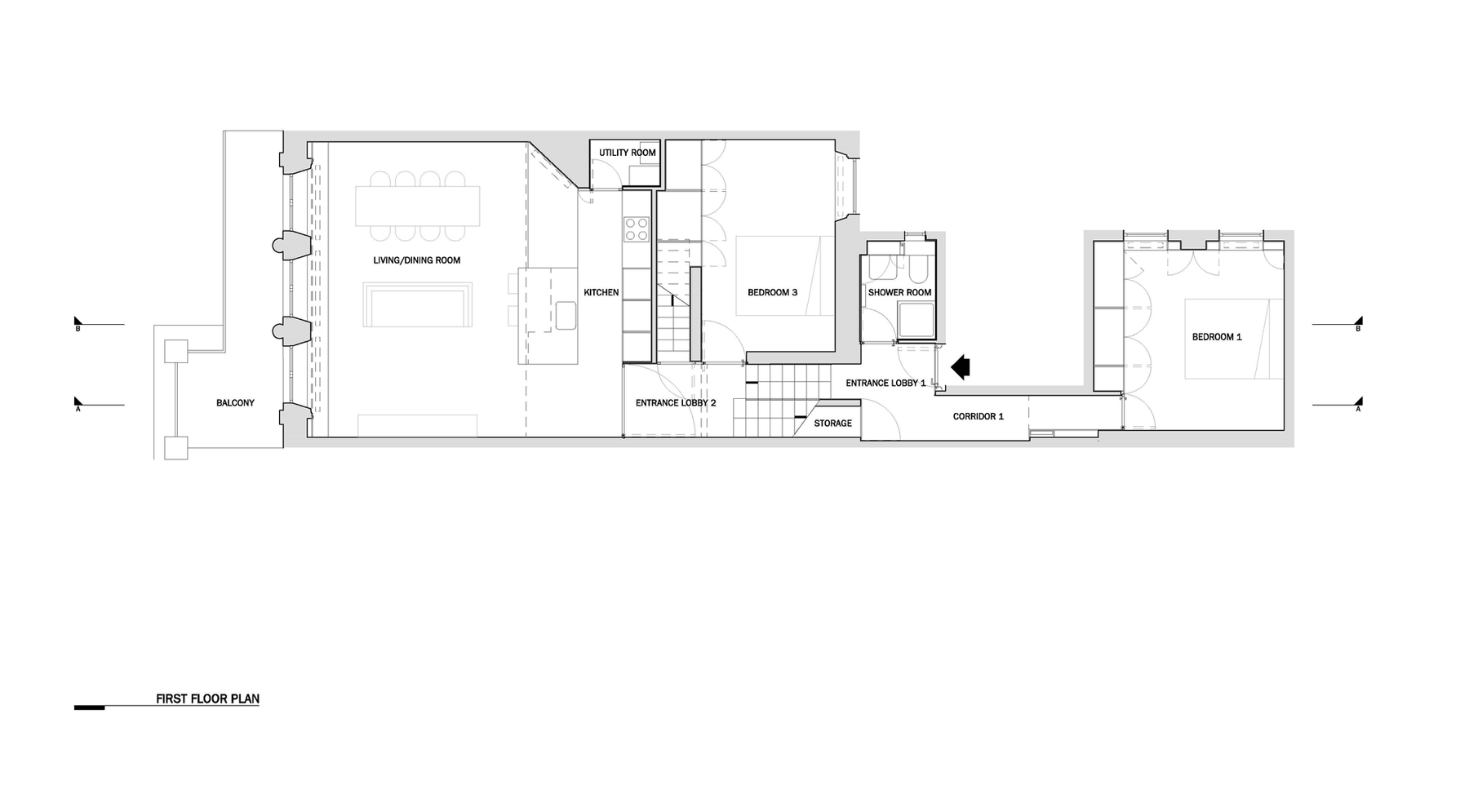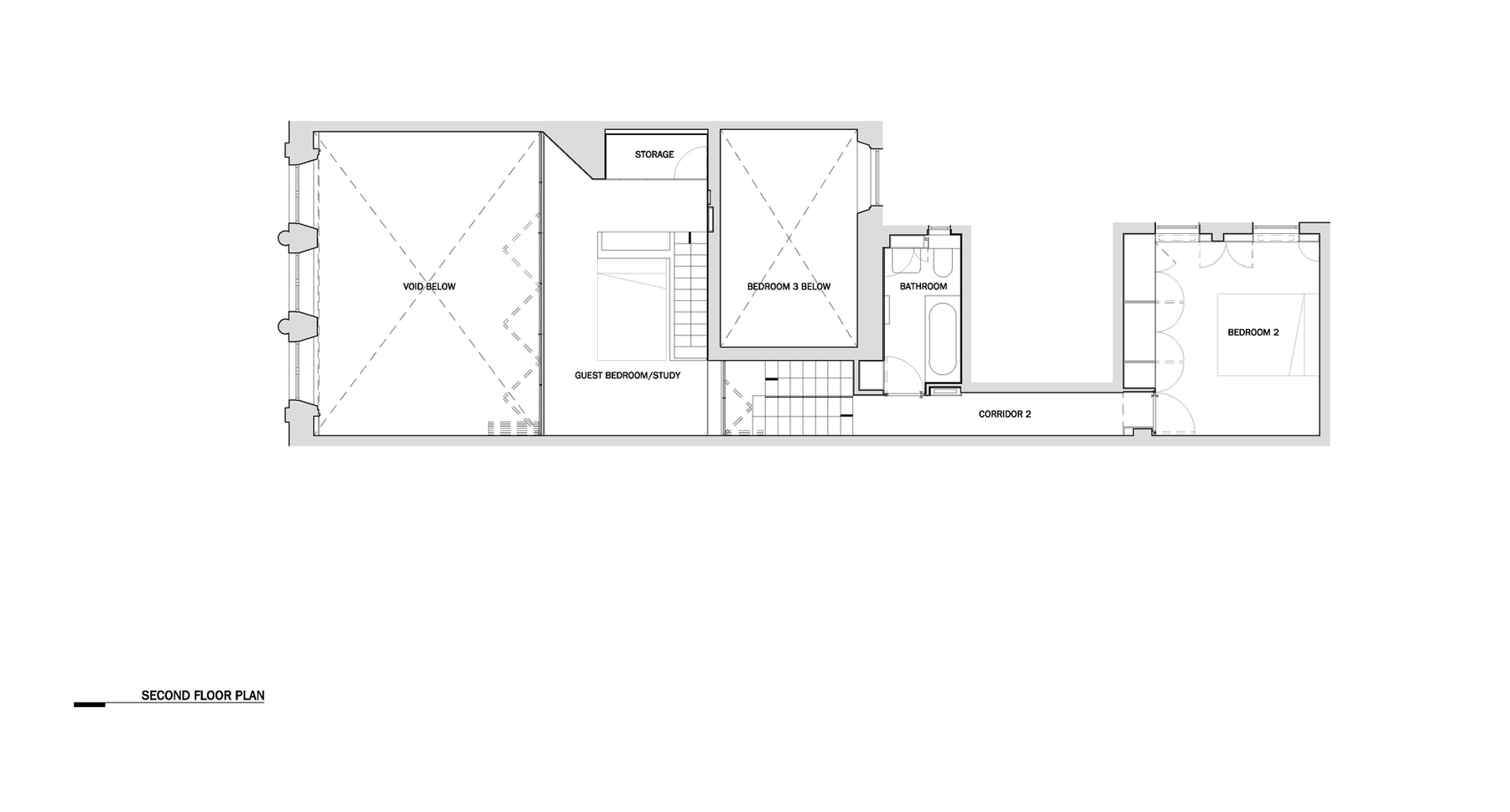 Via: ArchDaily