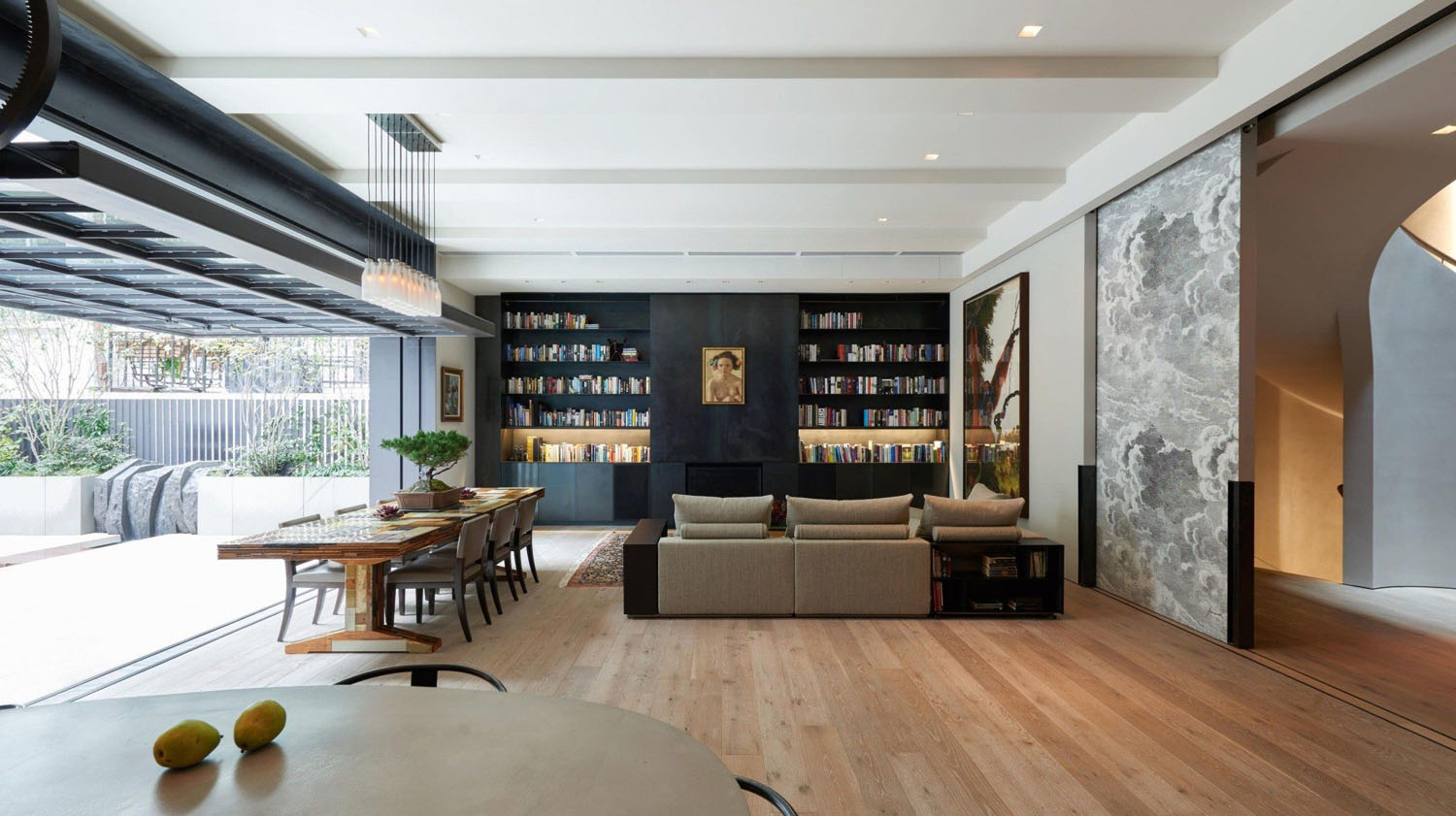 The aspiration of the redesign of this spacious home on Park Avenue in New York City was to open up the house to the outside environment as much as possible. Olson Kundig Architects took an old building and transformed it into a sophisticated modern home.
The pivoting window in the family room opens to the rear terrace, and the skylight at the top of the stairs brings the sky above into the home.
The large open space in the living area can be divided into two intimate spaces by a movable interior living room wall. The gears, chains, and counterweights that operate the skylight dangle down the stairs like a modern chandelier.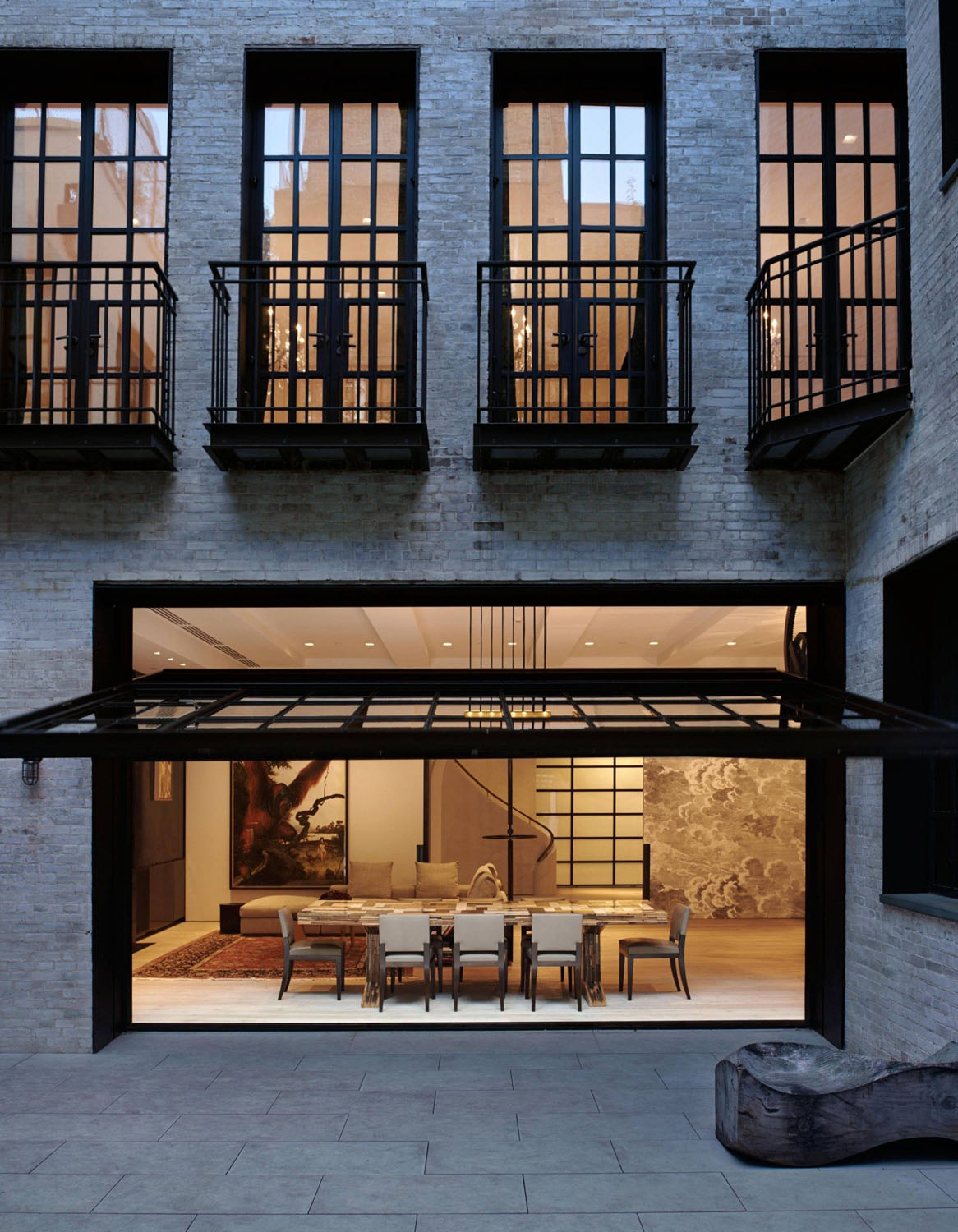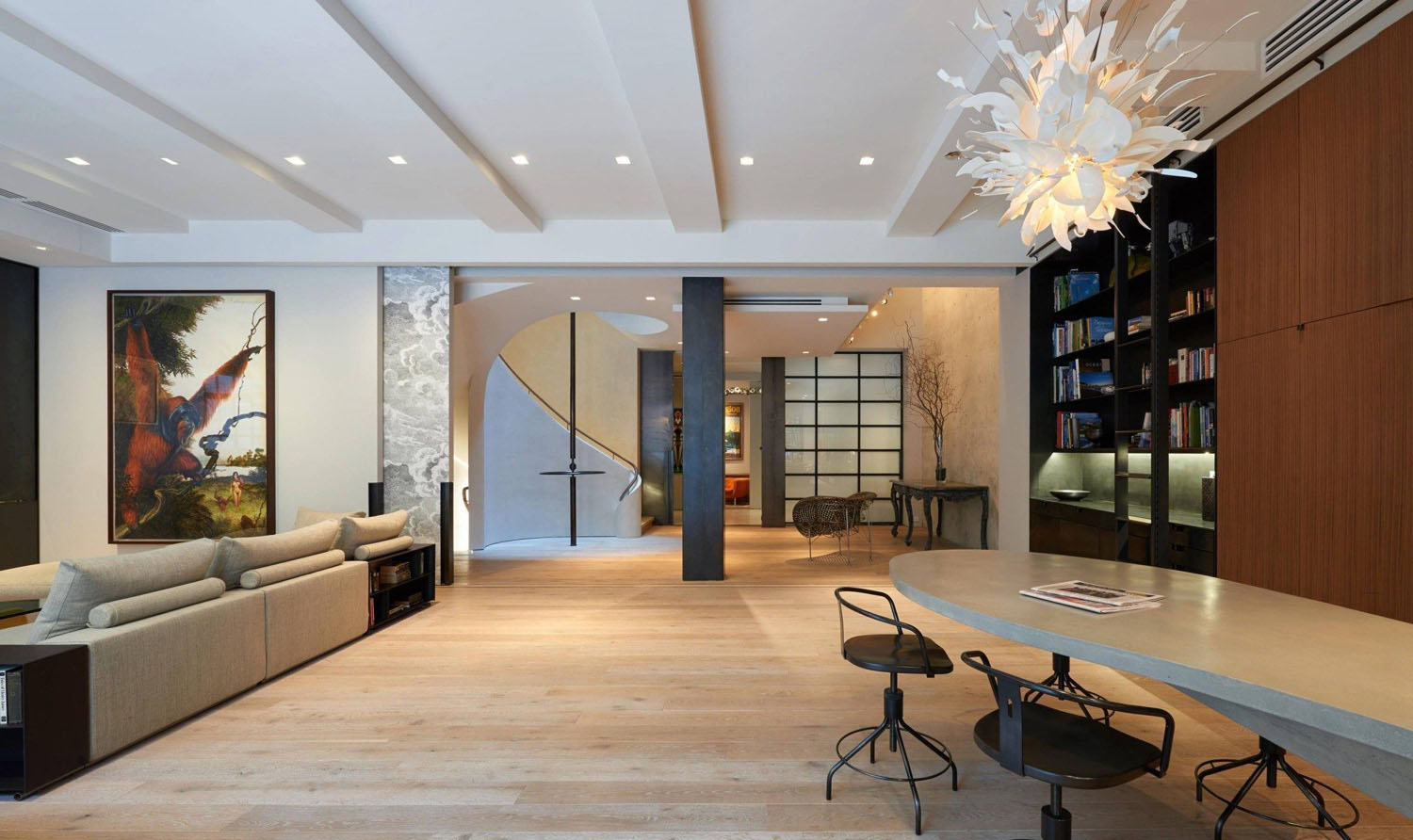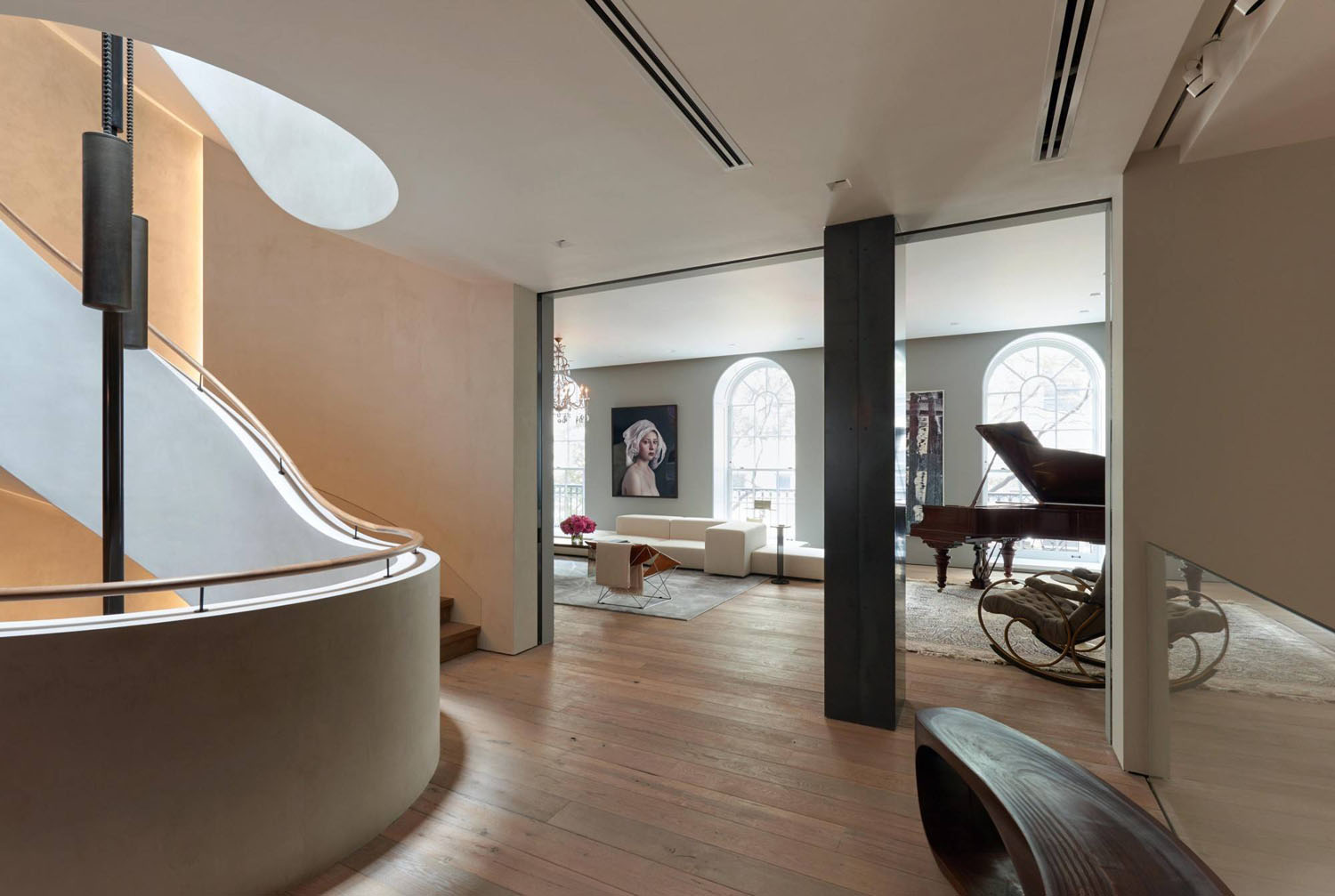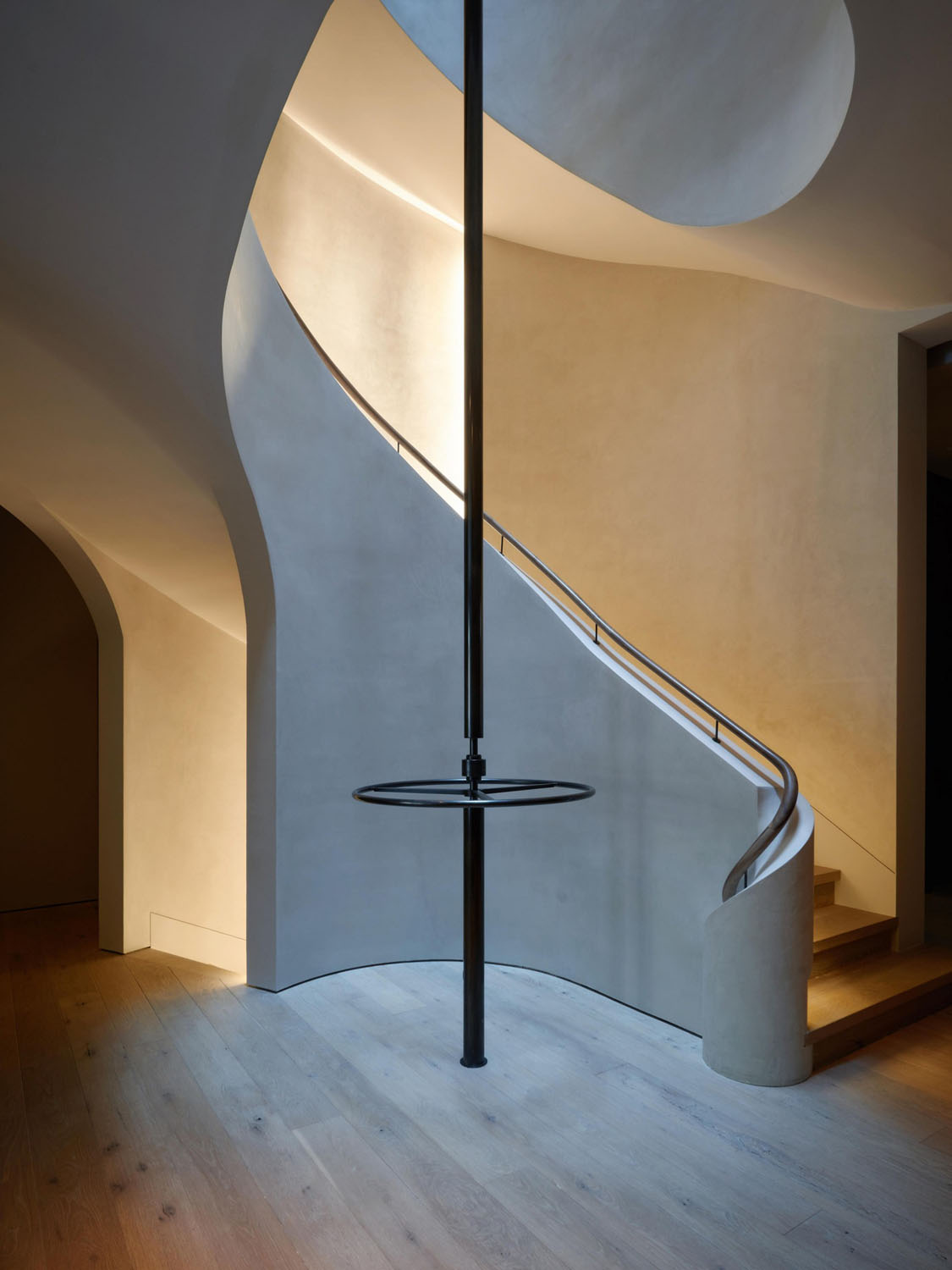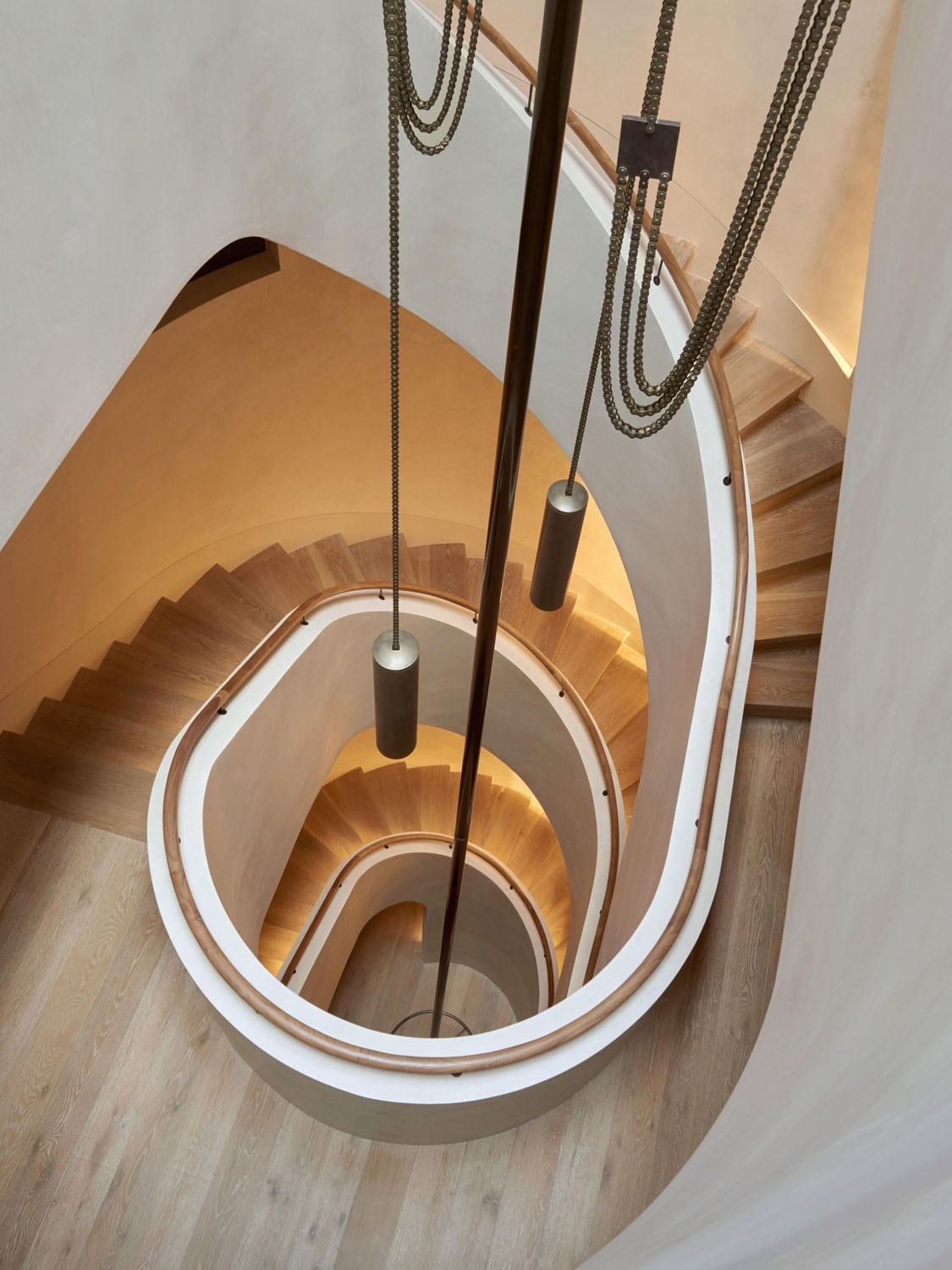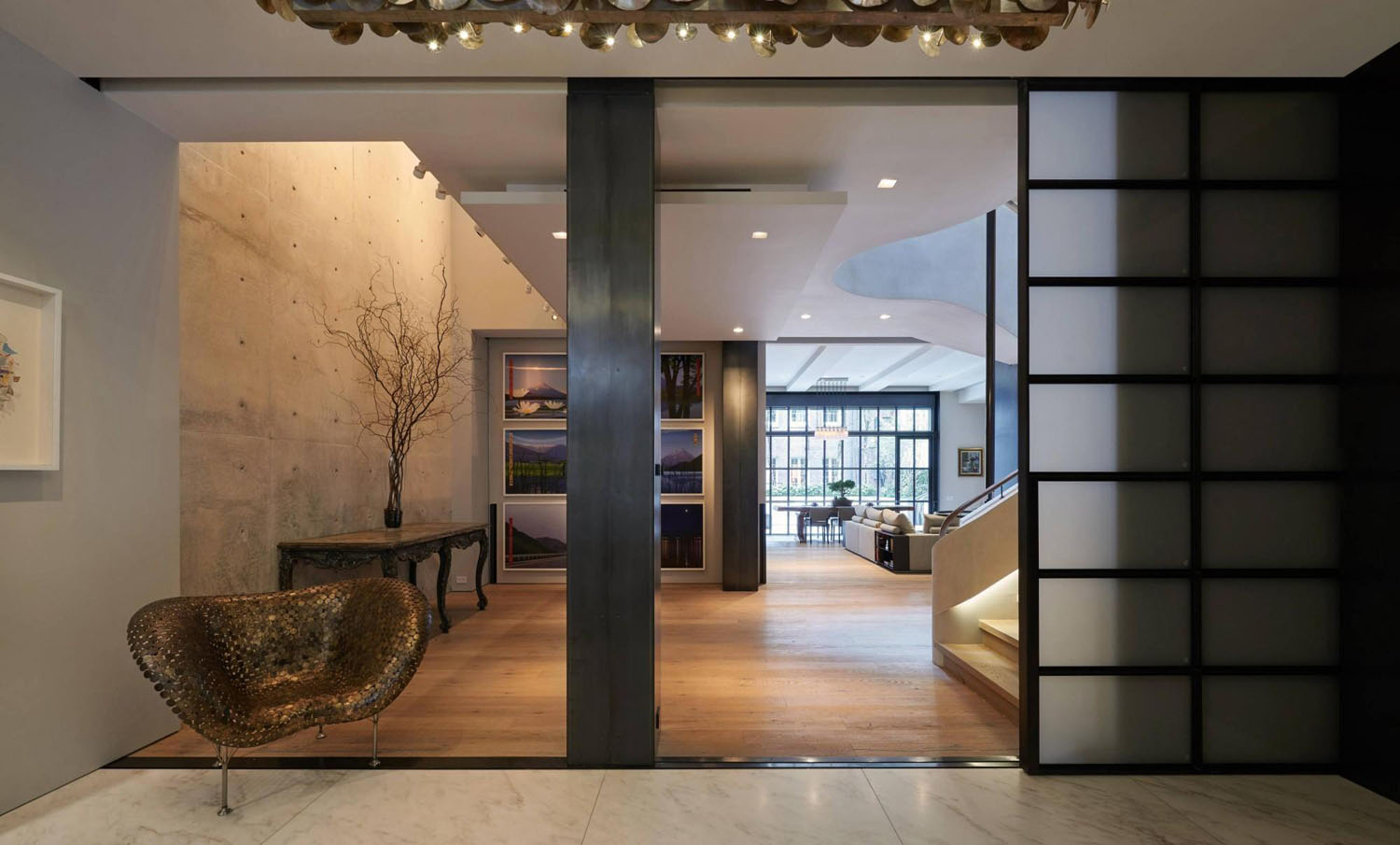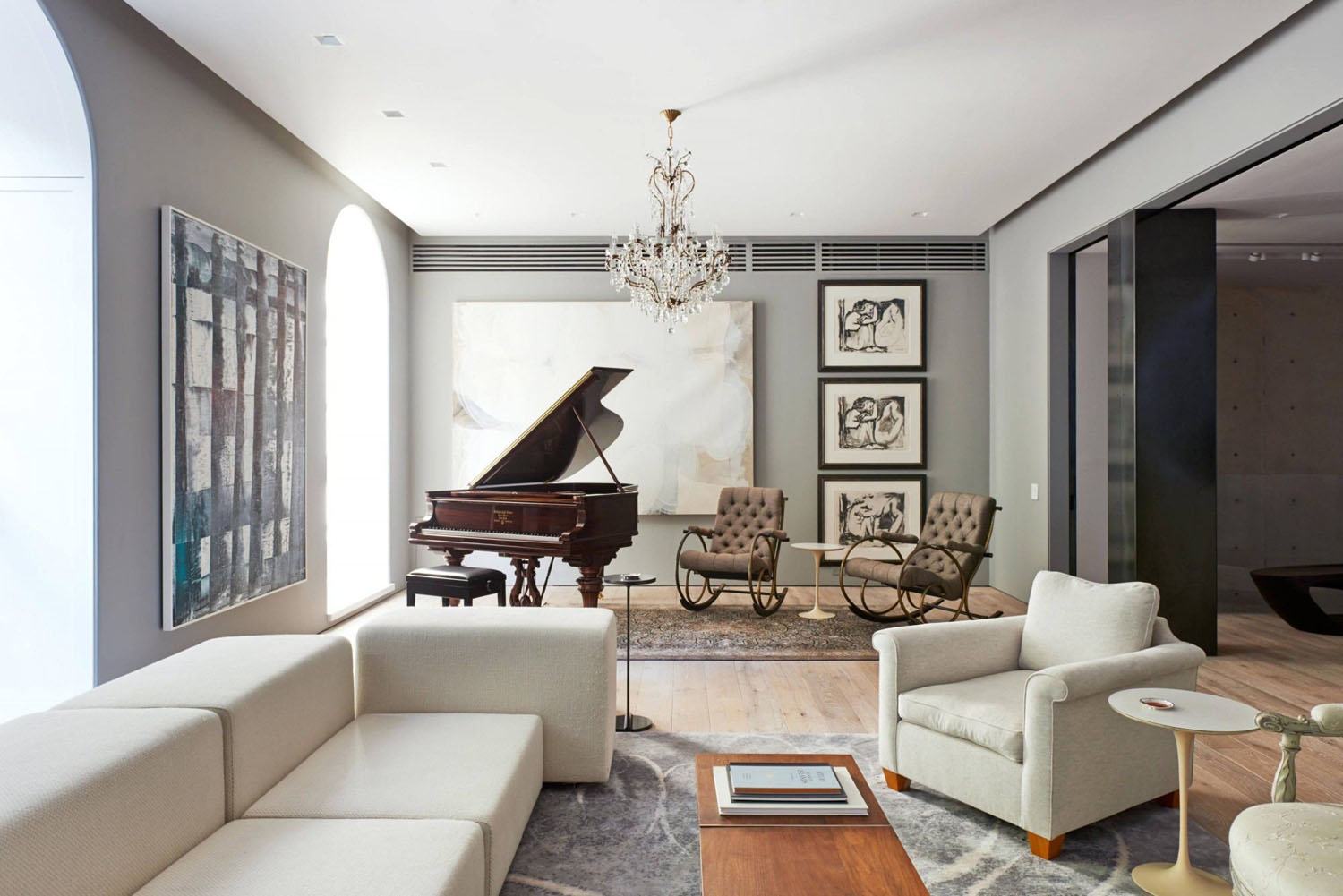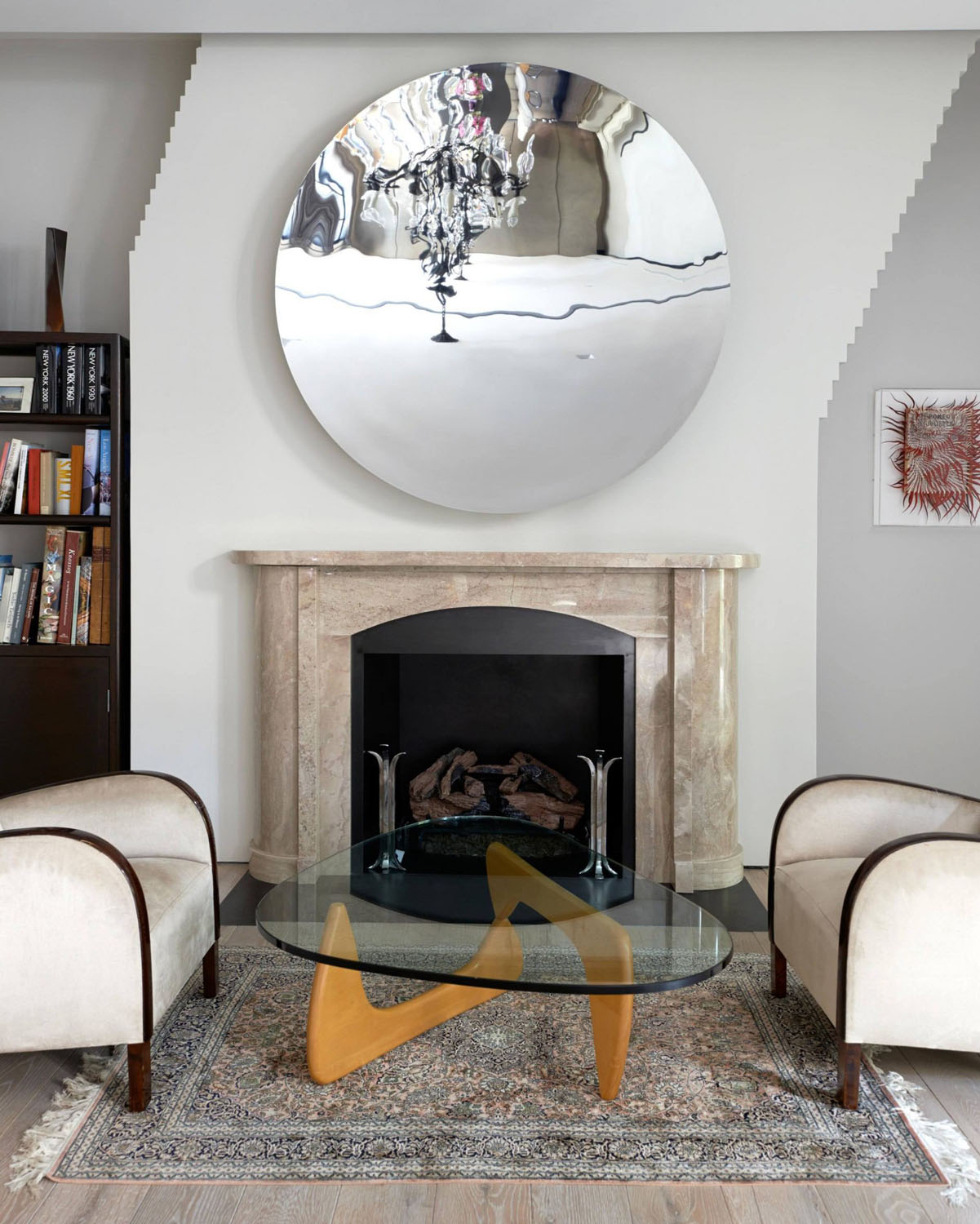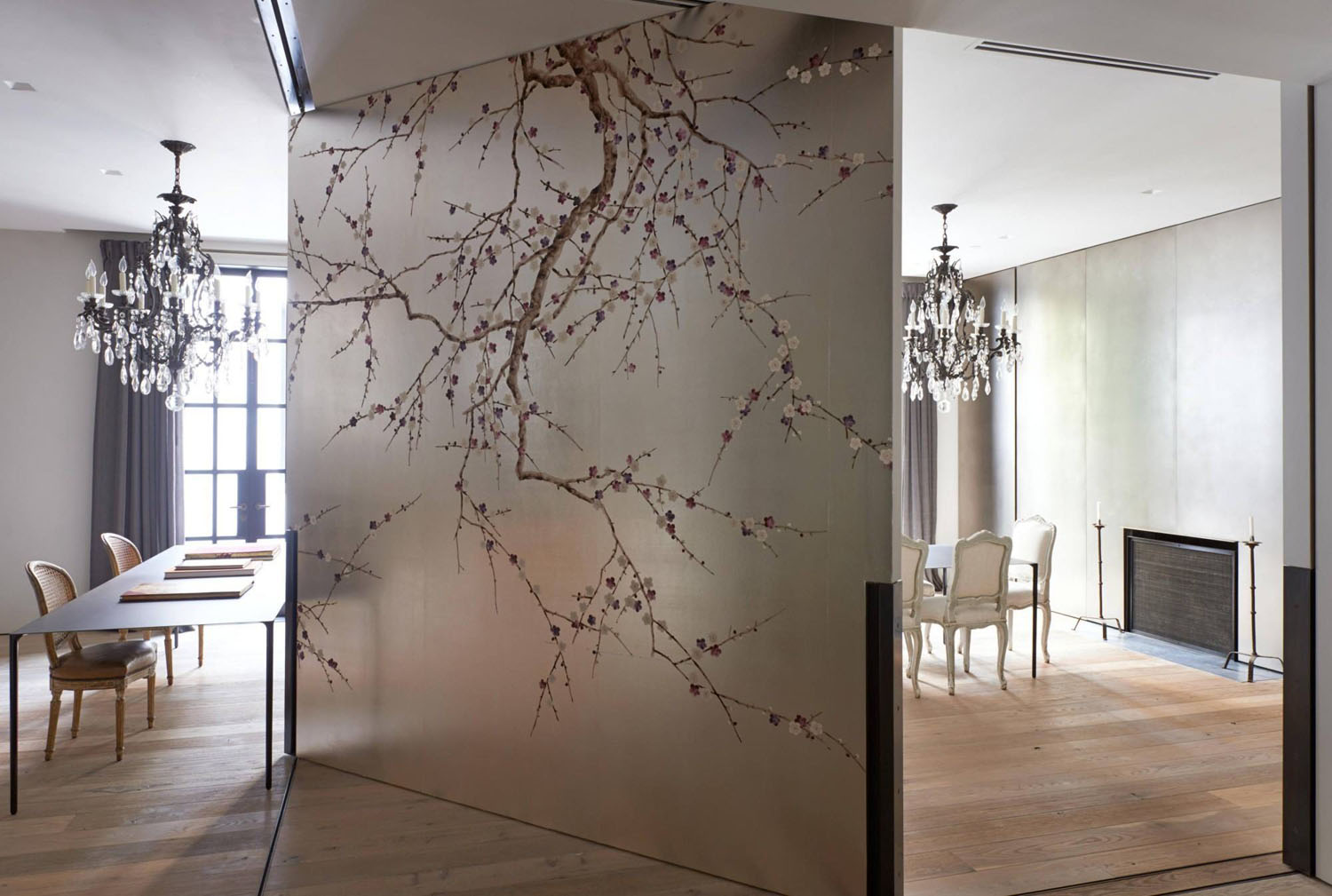 Photography by Kevin Scott