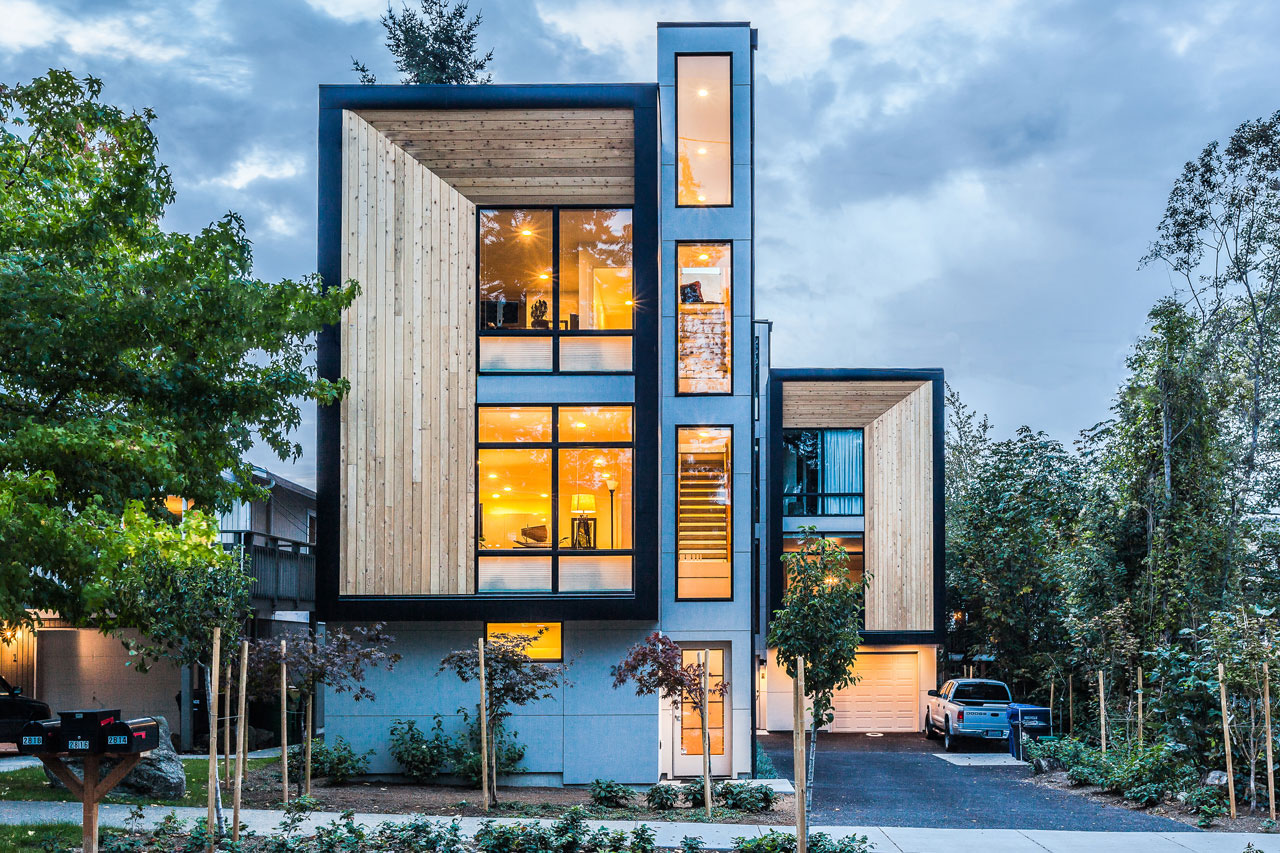 Seattle, Washington – Genesee Townhomes in Seattle are sustainable, modern, affordable homes consisting of three townhouses with two of the units having a shared wall and the third is a stand-alone unit.
The project was designed by Elemental Architecture and built by Method Homes.
It took only two days to put the prefabricated units onto their foundation, and less than 8 weeks to join the modules and install the remaining siding and utility connections.
Each prefab townhouse unit has large windows bring natural light into the interiors. There is even a rooftop terrace for each household.