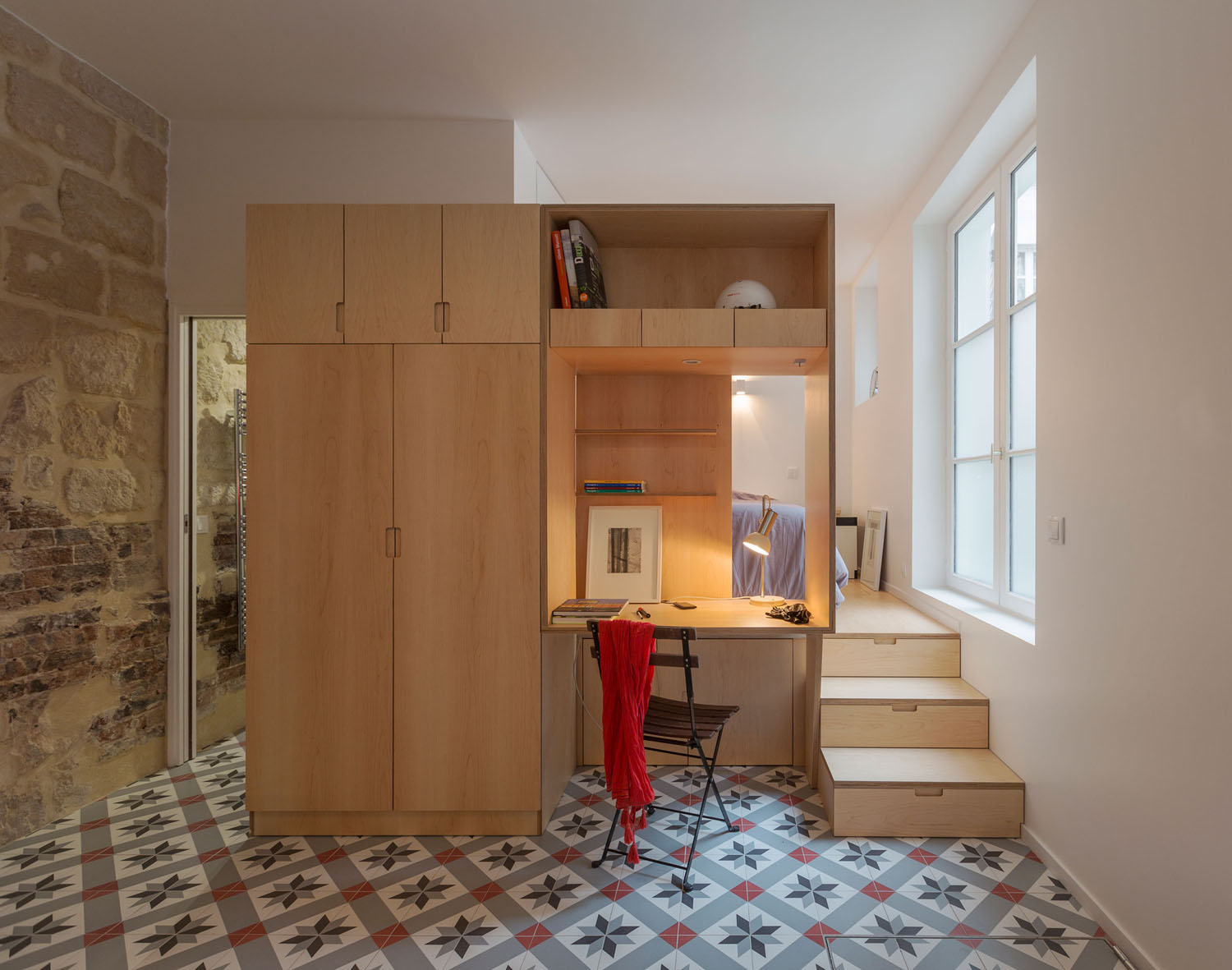 An abandoned ground level space in a mid-seventeenth century mansion townhouse in Paris, France was transformed into a cozy studio apartment by Anne Rolland Architecte.
The 260 sq. ft. flat has an additional 108 sq. ft. of underground space under the kitchen. A piece of glass floor and a mechanic trap door provide access and light to the bonus space.
Old limestone walls were preserved contrasting with the modern refurbishment. The space is divided in two by a multifunctional unit made of birch tree plywood which also serves as a wardrobe, storage and platform for the bedroom.