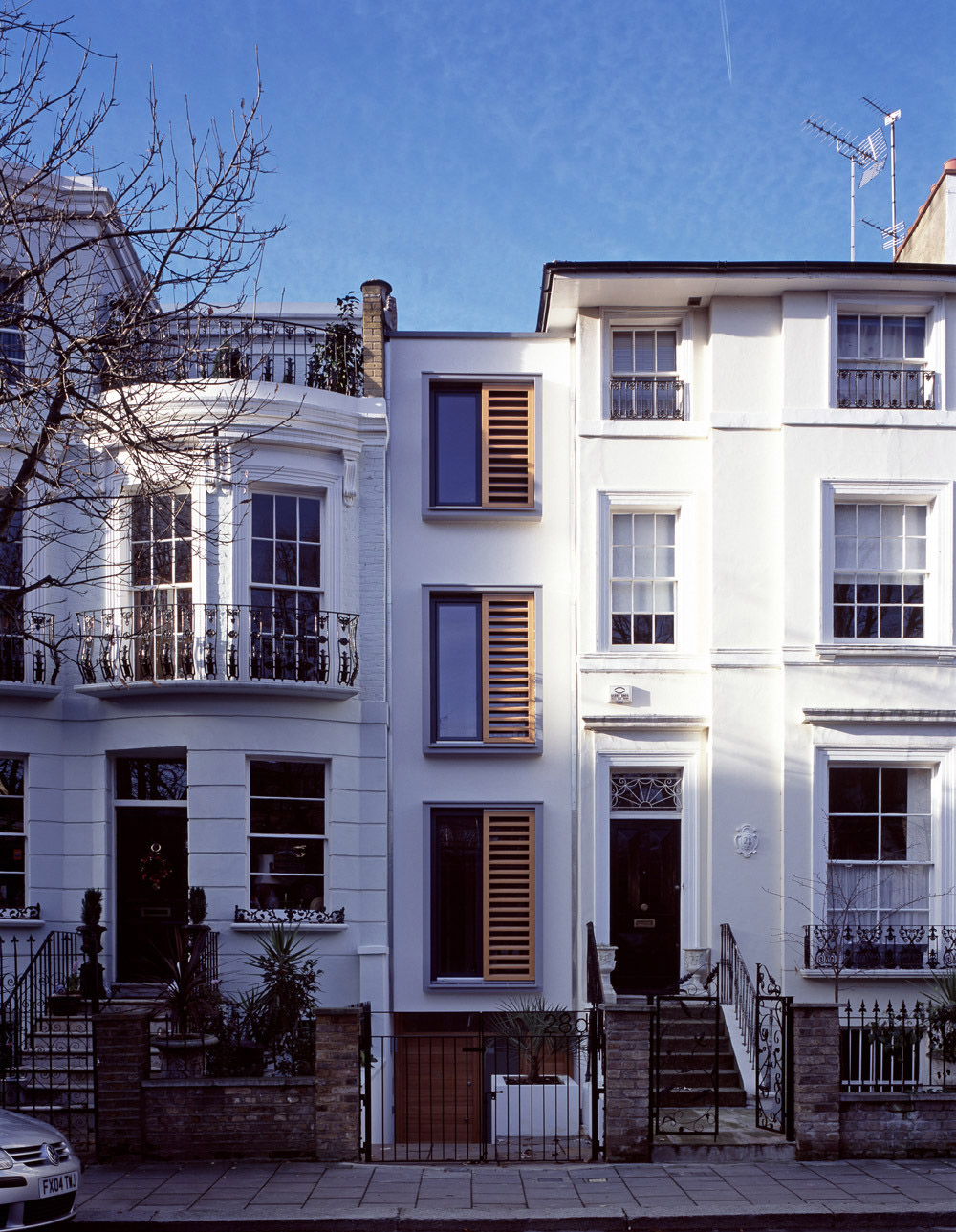 The Gap House in West London, England has a narrow frontage of only 8 ft/2.3 m wide. It was originally the side alley and rear garden of an adjoining property.
Pitman Tozer Architects designed and built the project as a case study to explore new strategies for Carbon reduction and energy generation. The house incorporates a number of green elements including passive solar gain, high levels of insulation, a ground coupled heat pump and rainwater harvesting to minimize its carbon footprint.
The comfortable 4-bedroom home has a central twisting timber stair held as a piece of sculpture off the walls which brings daylight deep into the centre of the house on each floor. The smaller bedrooms are stacked at the front of the house to allow more natural light for the rooms.