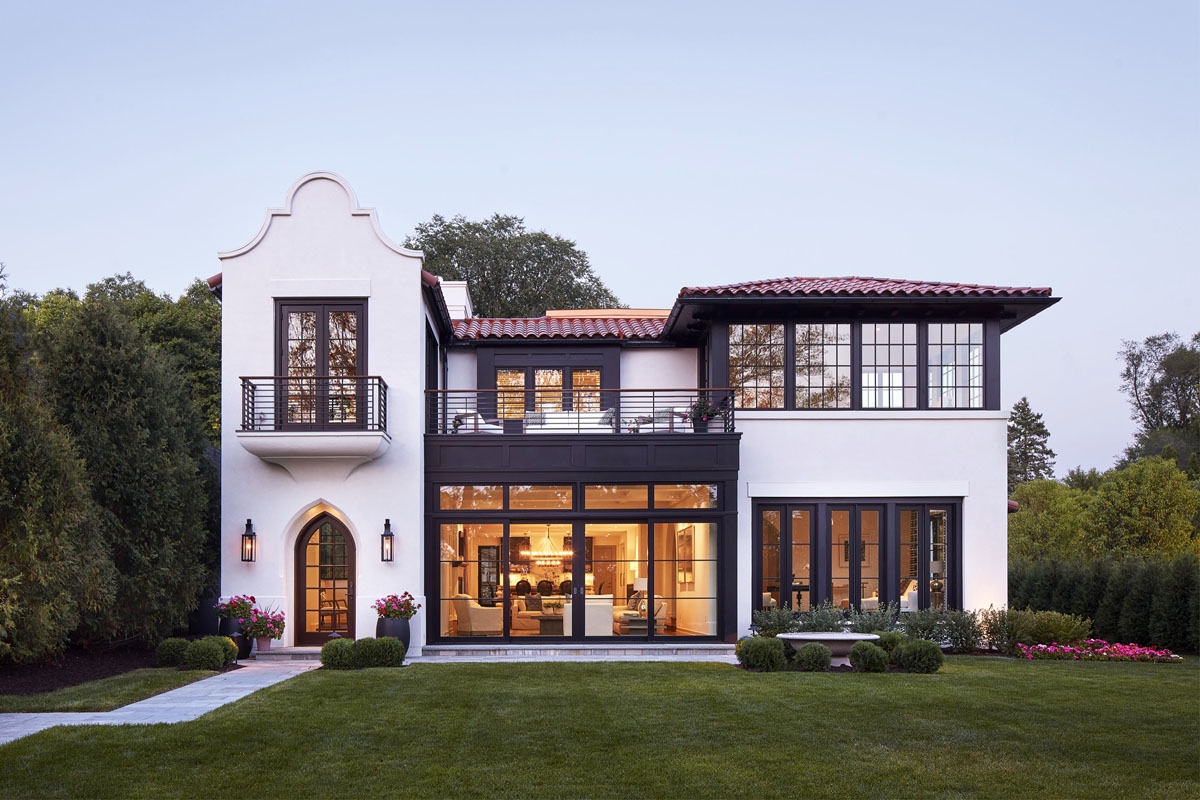 This Tuscan style modern house in Saint Paul, Minnesota is an elegant stucco-and-glass structure with a new additional tower for the lounge.
Charlie & Co. Design was responsible for the architectural update in partnership with Hendel Homes. 
A new corner tower with balcony was built with a new front entryway. A spiral staircase leads up to the second floor entertaining lounge.
The luxury home is located on a site with view of the Mississippi River Valley. You can enjoy the valley view from the master bedroom sundeck where you can also access the tower lounge.