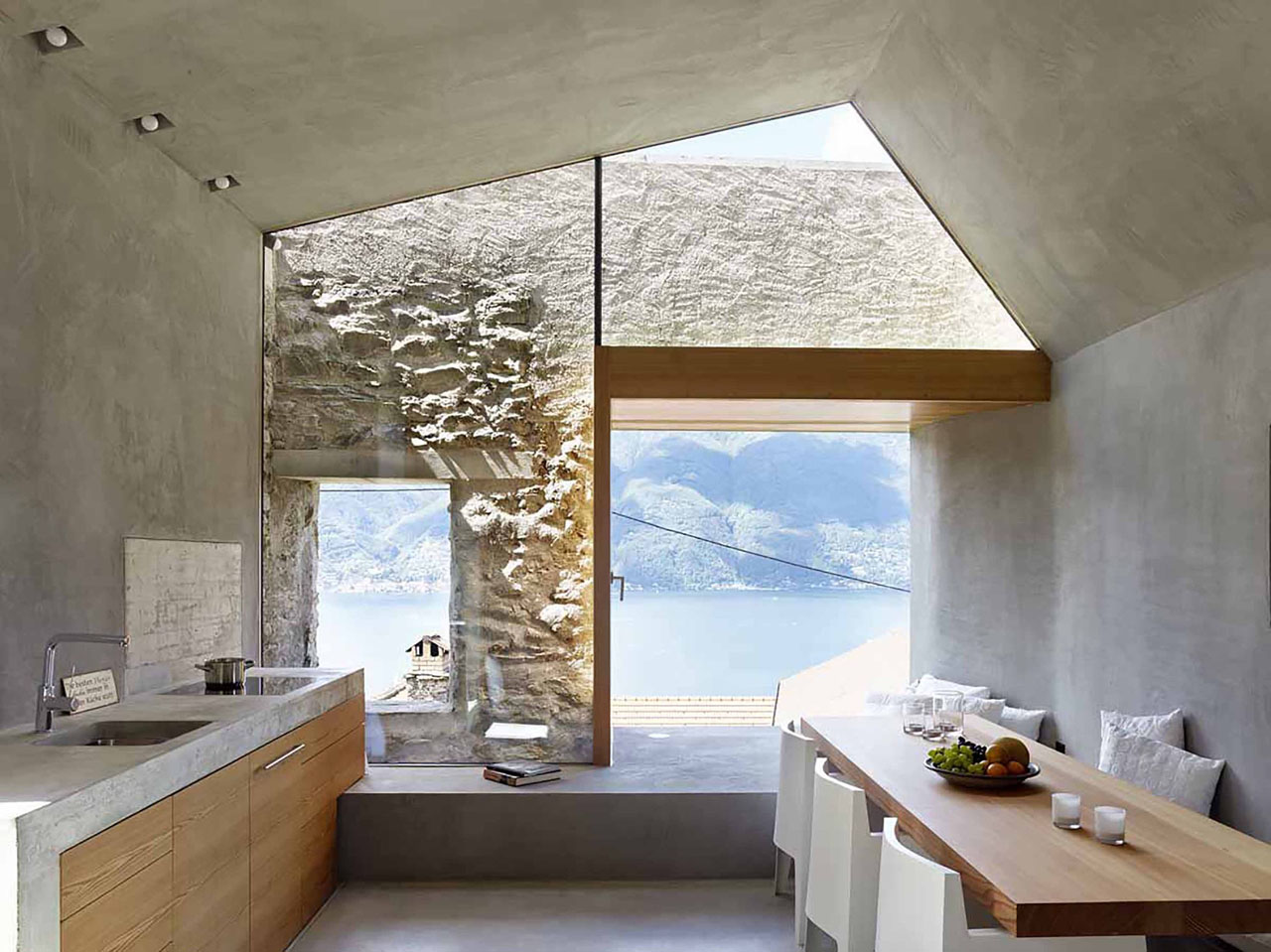 This lovely historic stone house located in the small village of Scaiano, Caviano, Switzerland used to be a grape brandy distillery. Swiss architecture firm Wespi de Meuron Romeo took on the project to convert the building and transform it into a modern home with views of Lake Maggiore.
Much of the original stone masonry was preserved while the interior wooden beam floors were replaced with concrete floors, which also reinforce the old walls of the building.
New features such as glass walls to allow more light into the bedrooms, and a roof terrace were added.