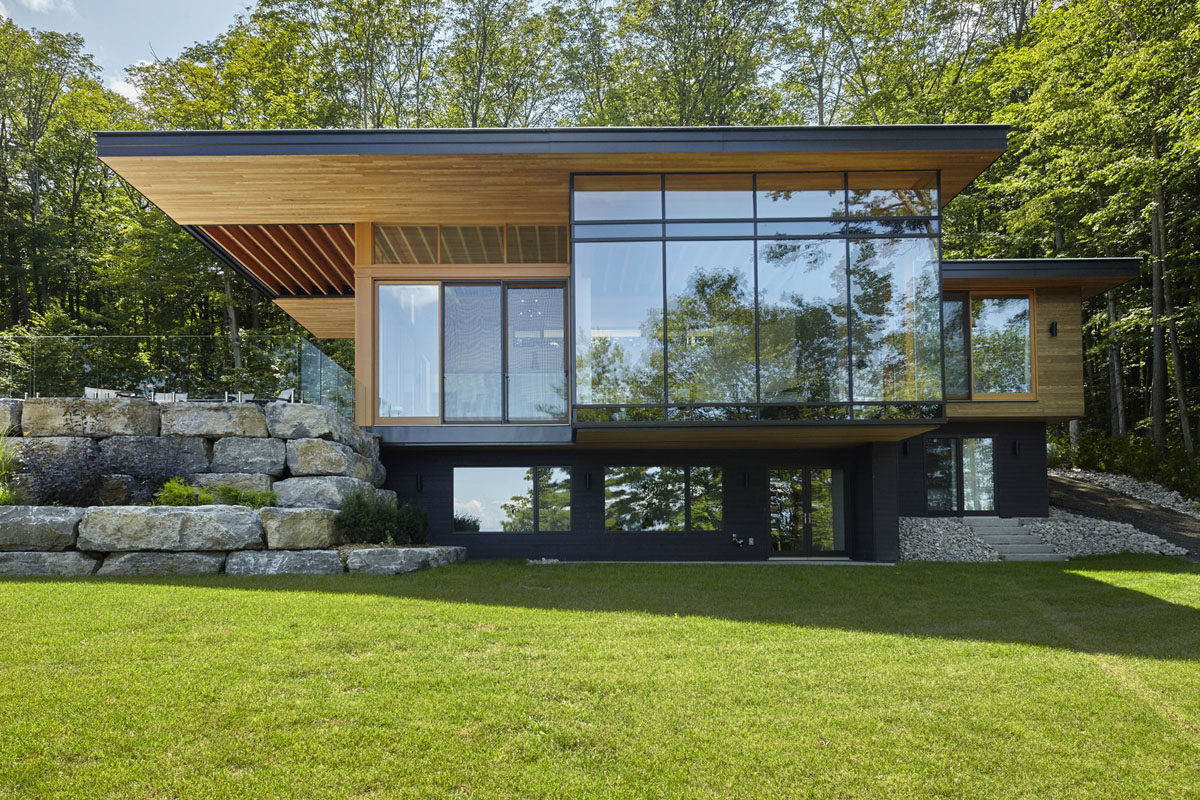 Severn Sound Cottage is a contemporary country home in Penetanguishene, Ontario, Canada overlooking Georgian Bay on Lake Huron.
The project by Trevor McIvor Architect consisted of a new built modern main cottage, renovation of a smaller cottage and landscaping in the middle adjoining the two buildings.
The 4,000 sq ft main cottage features Douglas Fir wood ceilings and open concept layout. Sliding doors opens to the outdoor stone terrace creating an extension of the living space.