The simple symmetry of this beautiful modern home by the lake in Winter Park, Florida is a geometric gem.
The architecture of this minimalist home by Winter Park Design features a raised pyramid roof, white stucco exterior and oversized windows. A 30-foot round swimming pool in the central courtyard by the lake is the focal point of the home.
The black and white base provides a canvas for pops of color.
A collection of eclectic and colorful art and furnishings inside the home creates a vibrant mood sets against calm, white wash walls.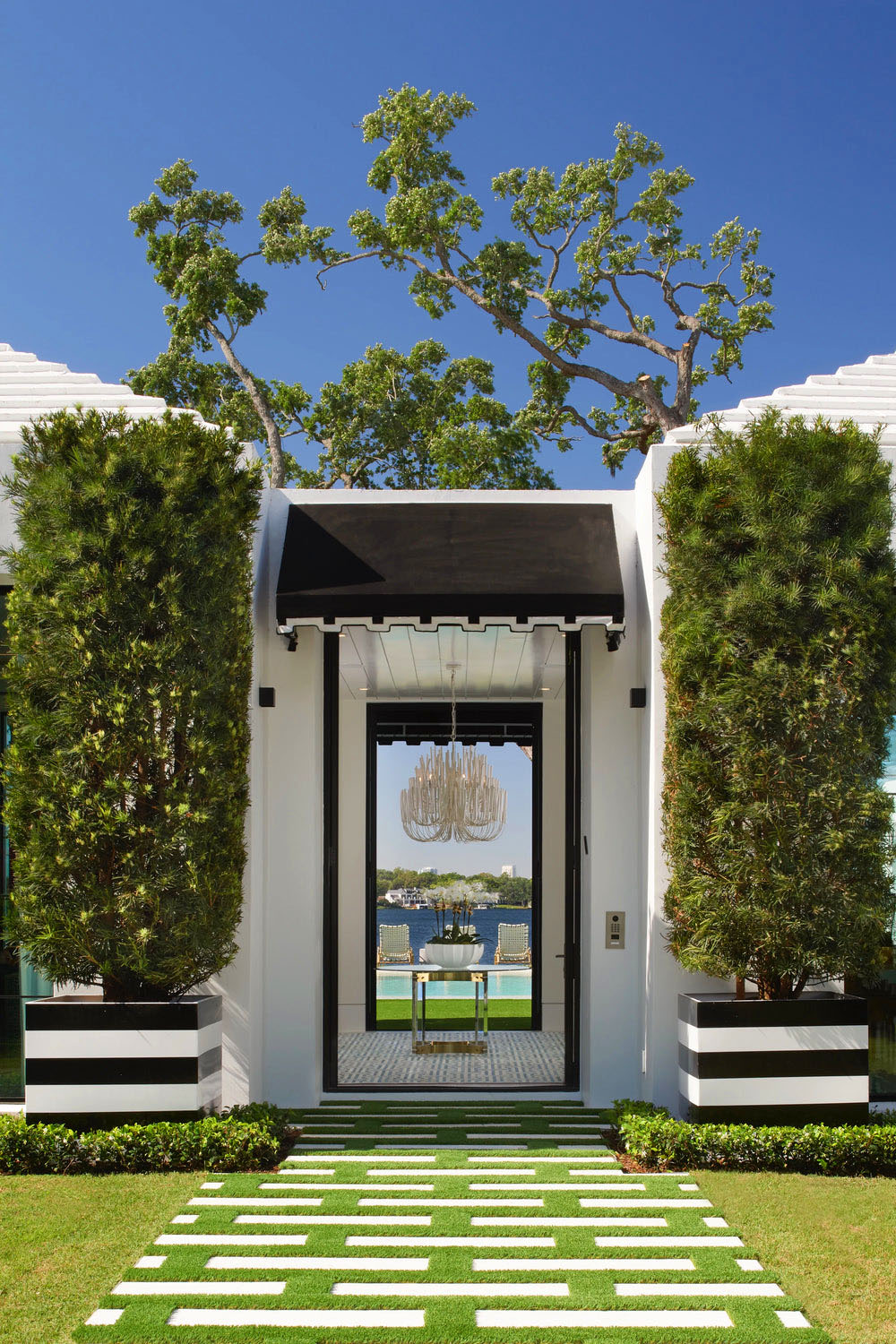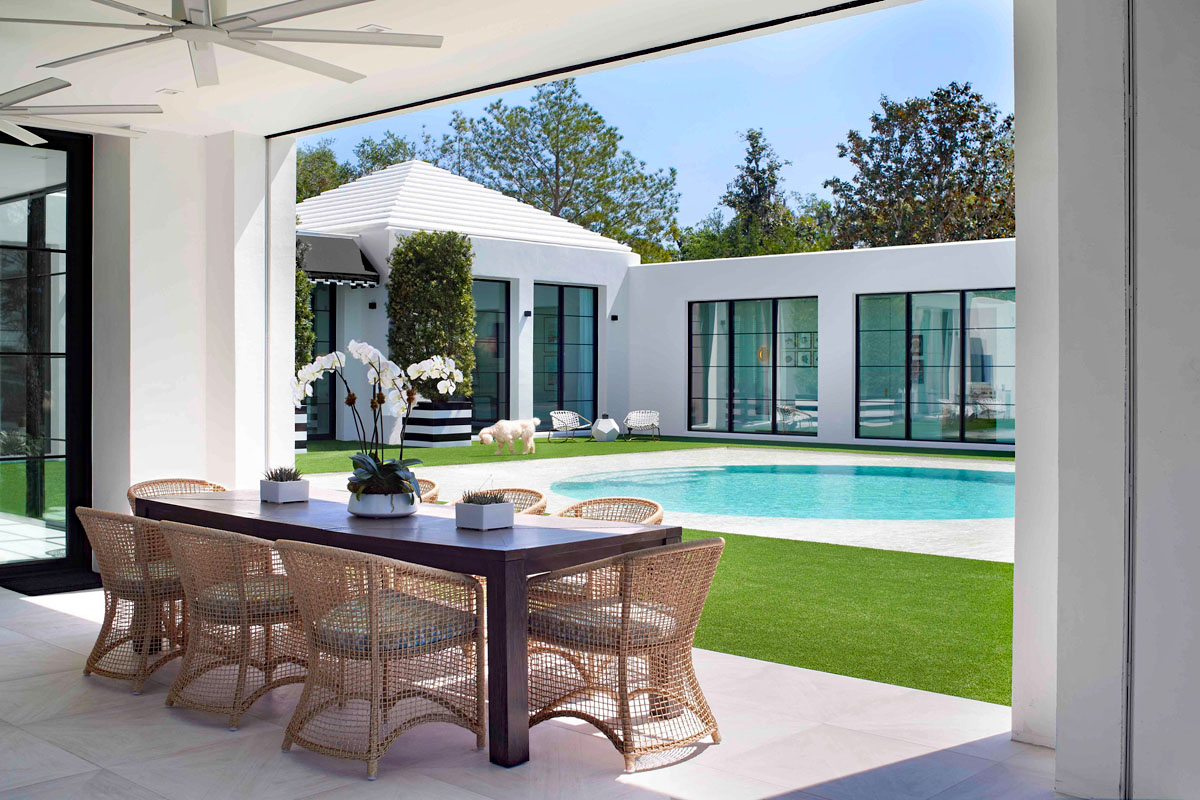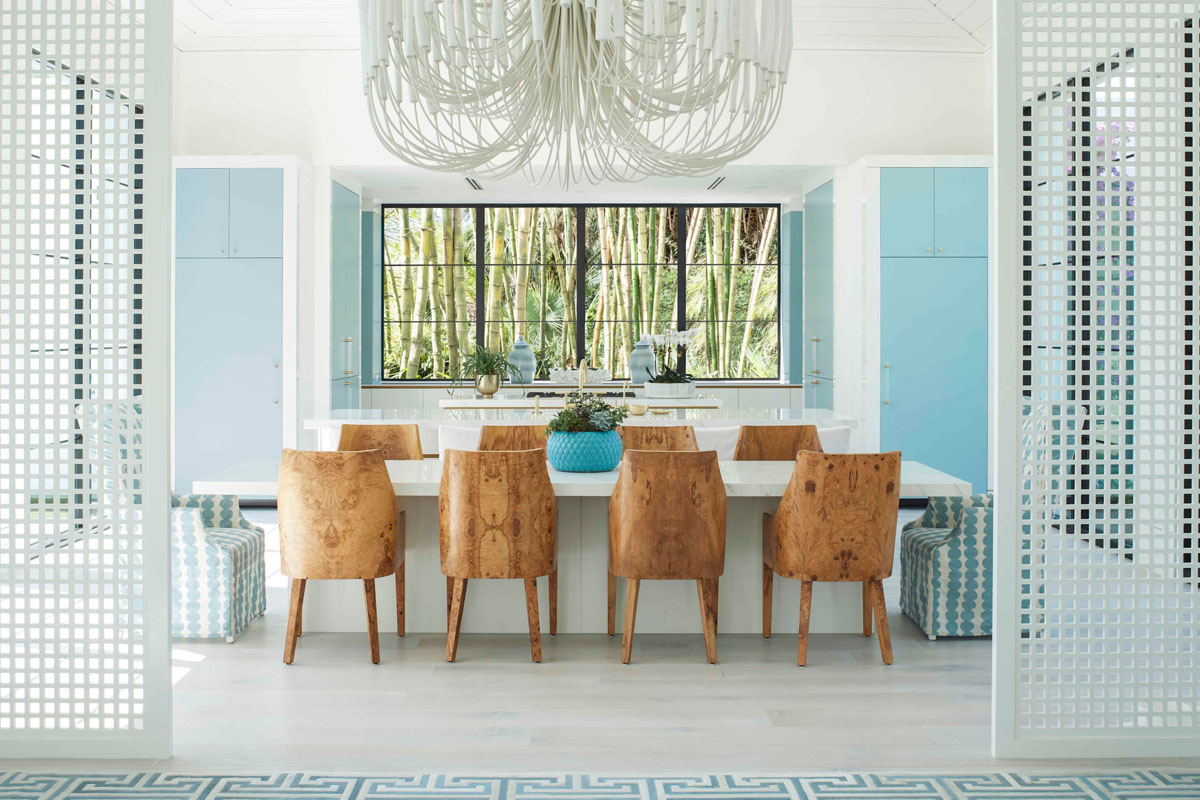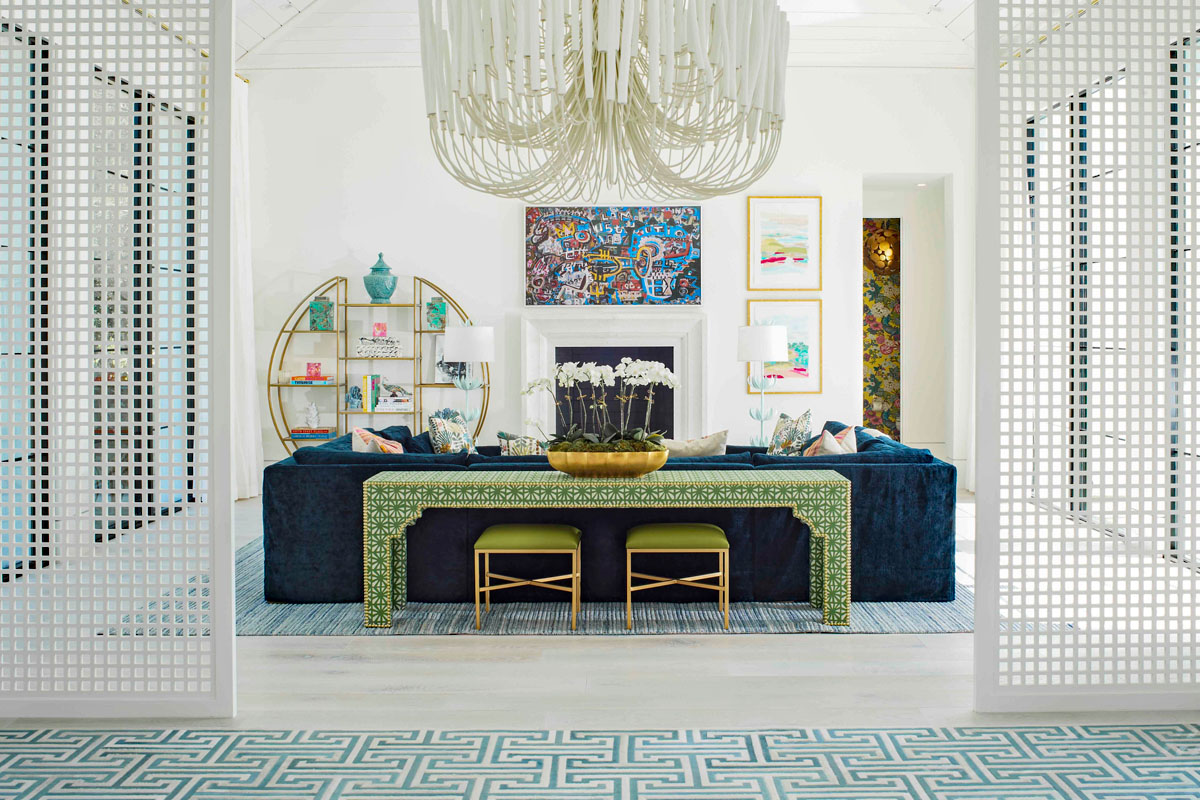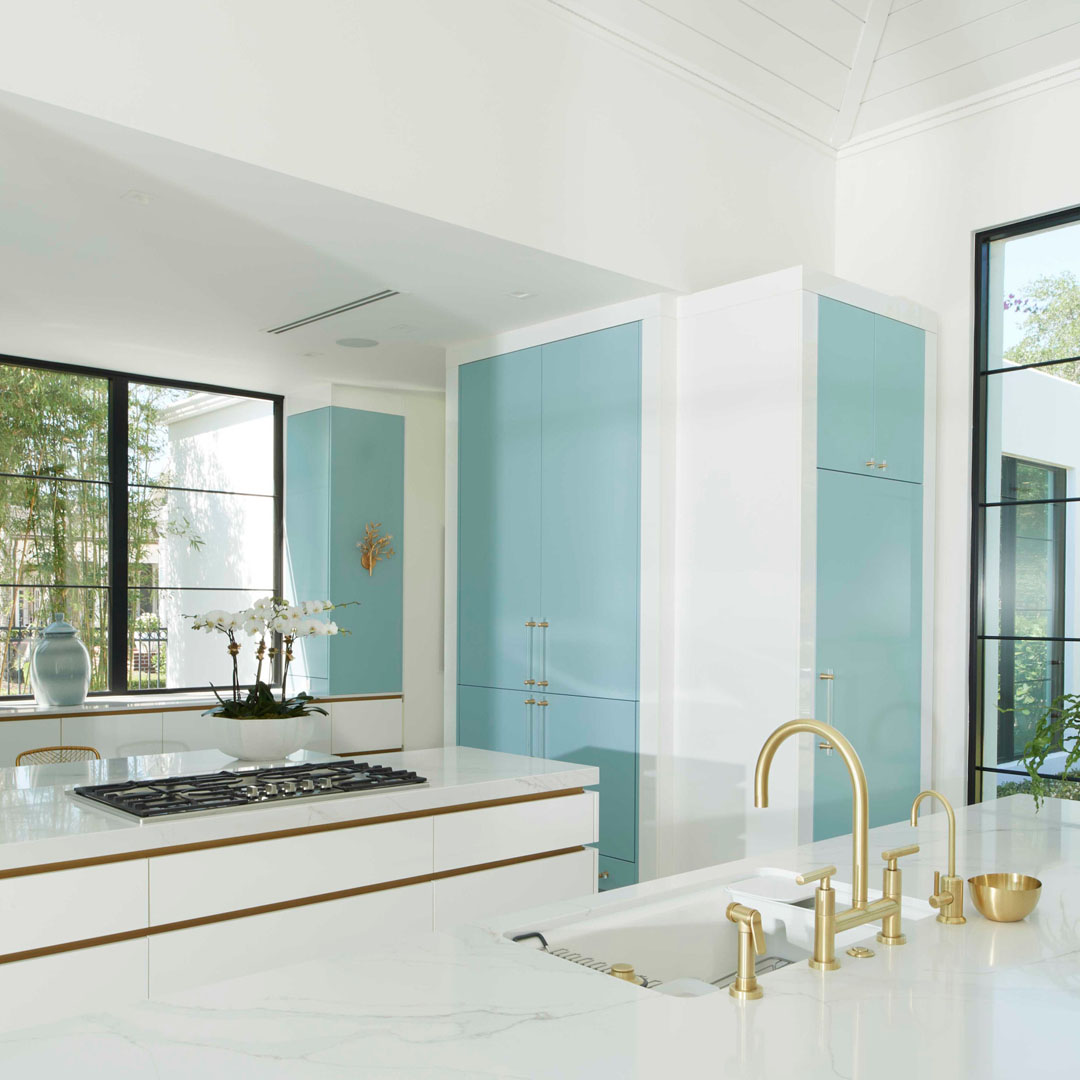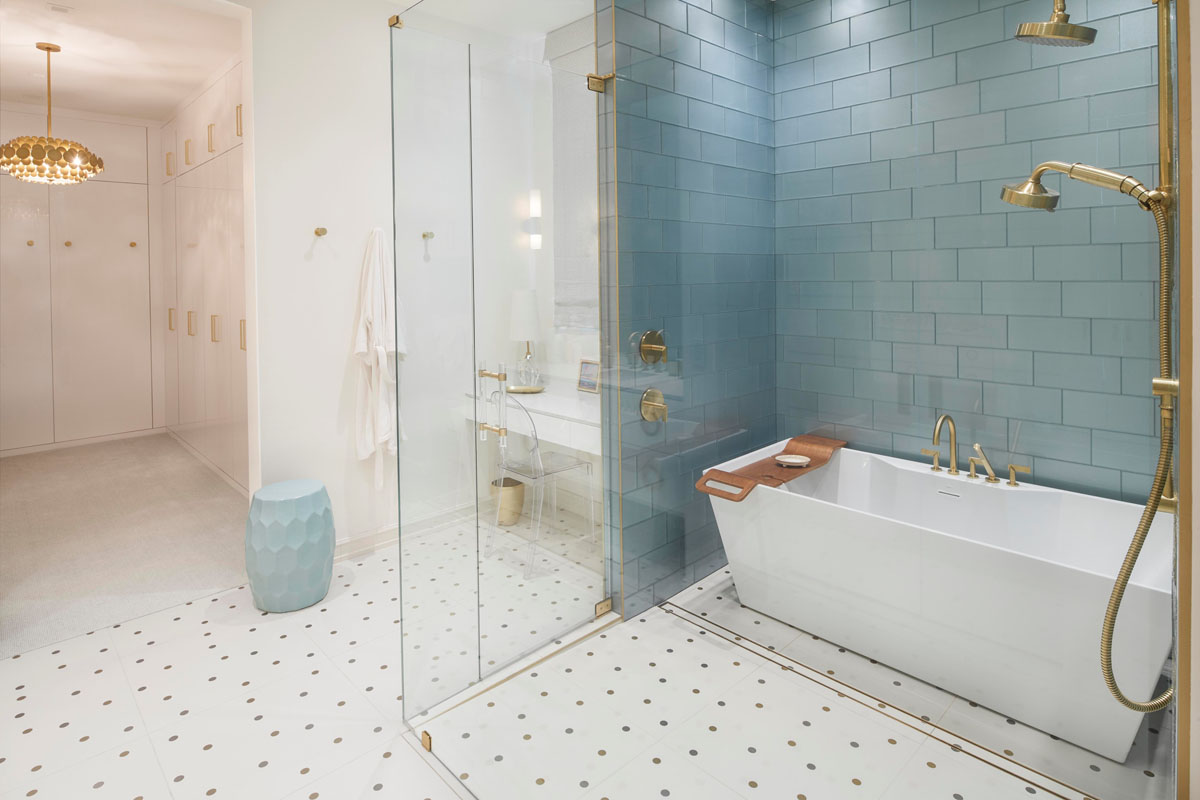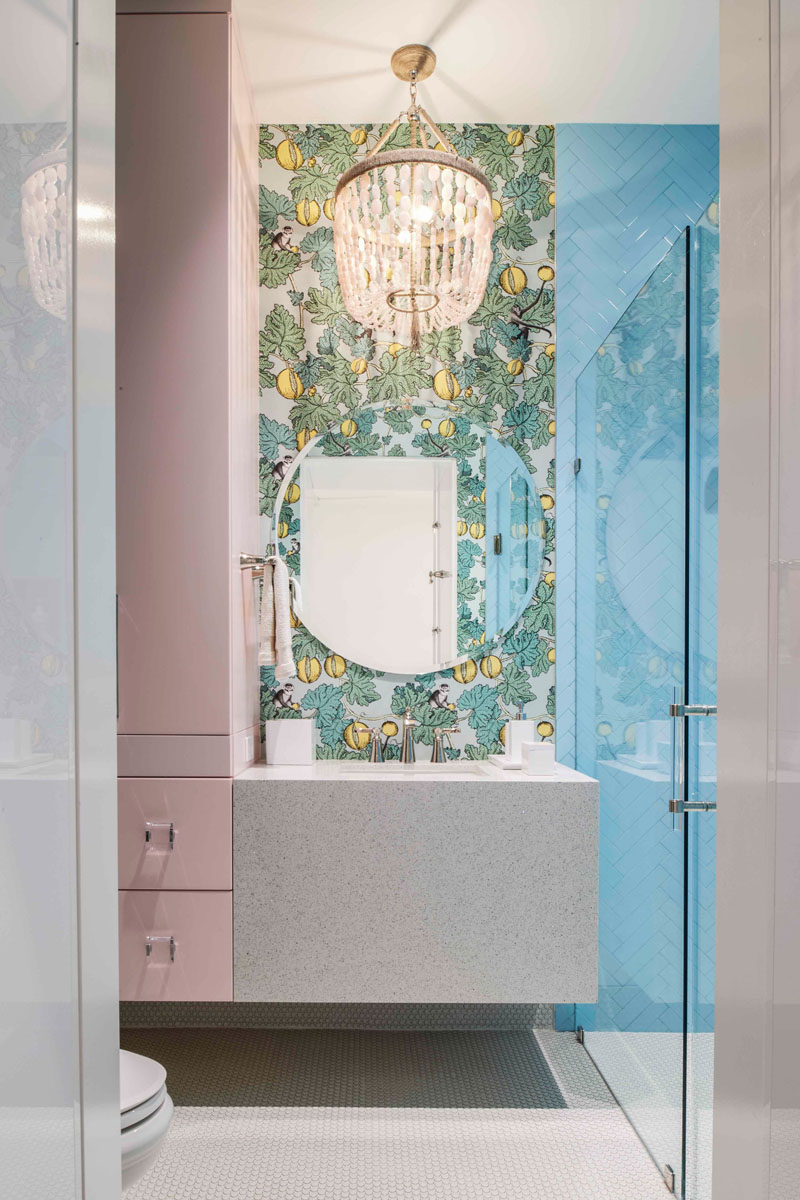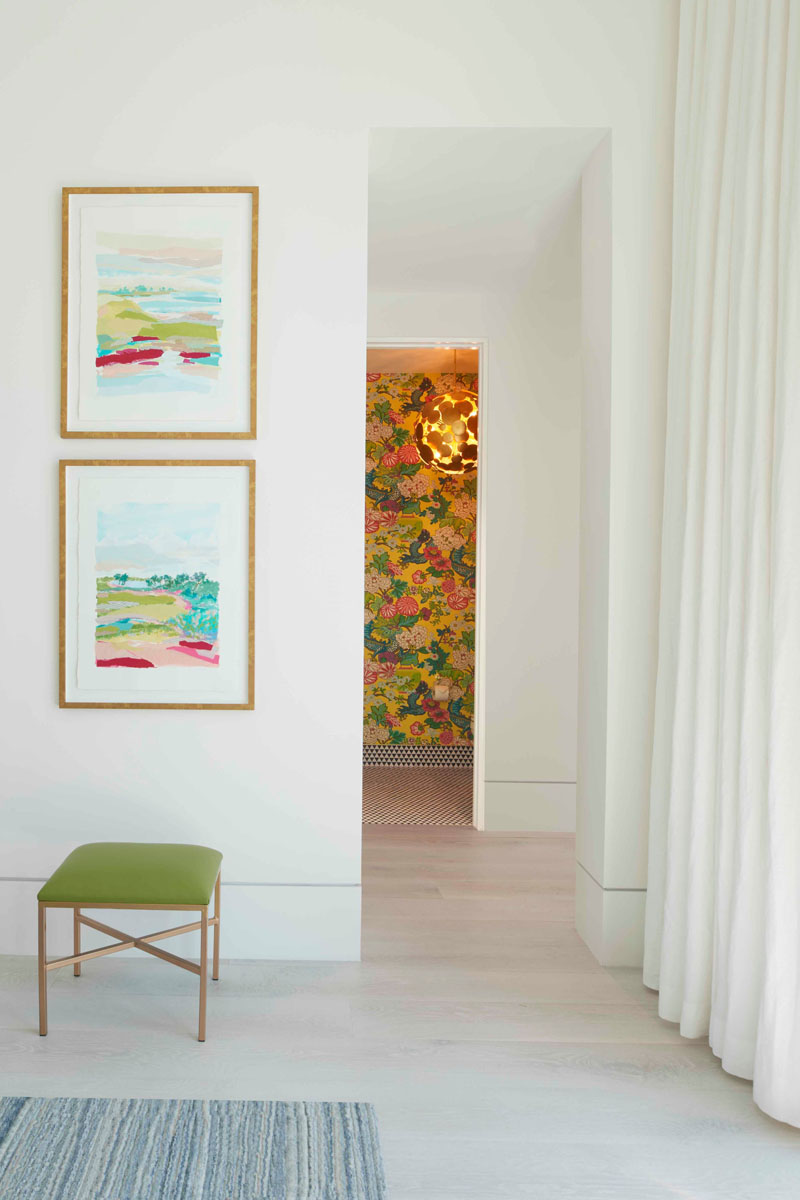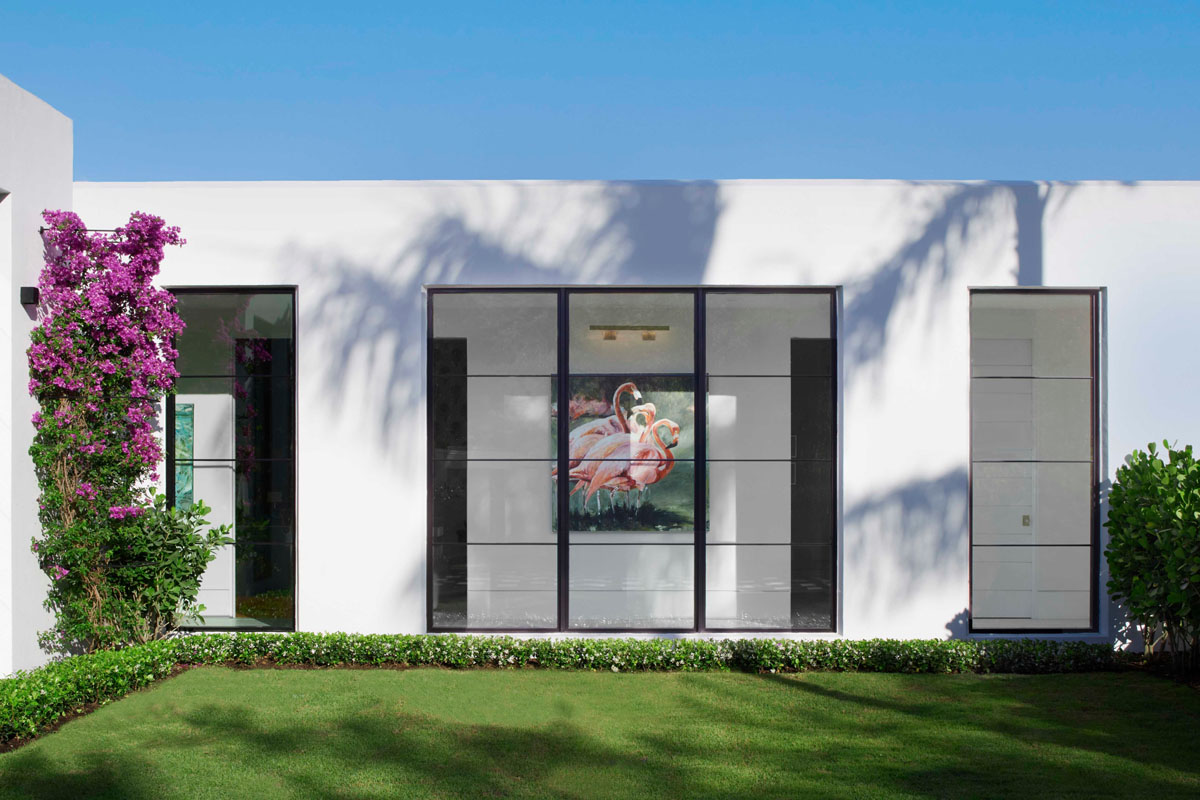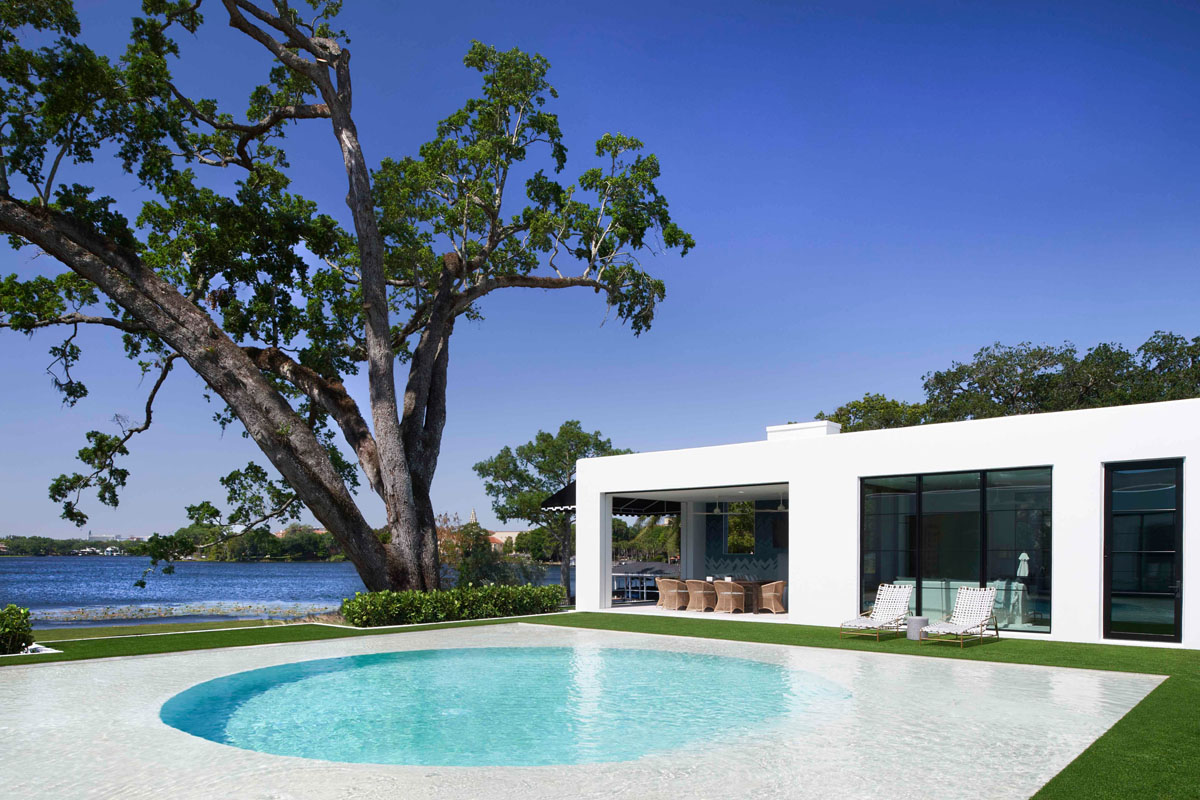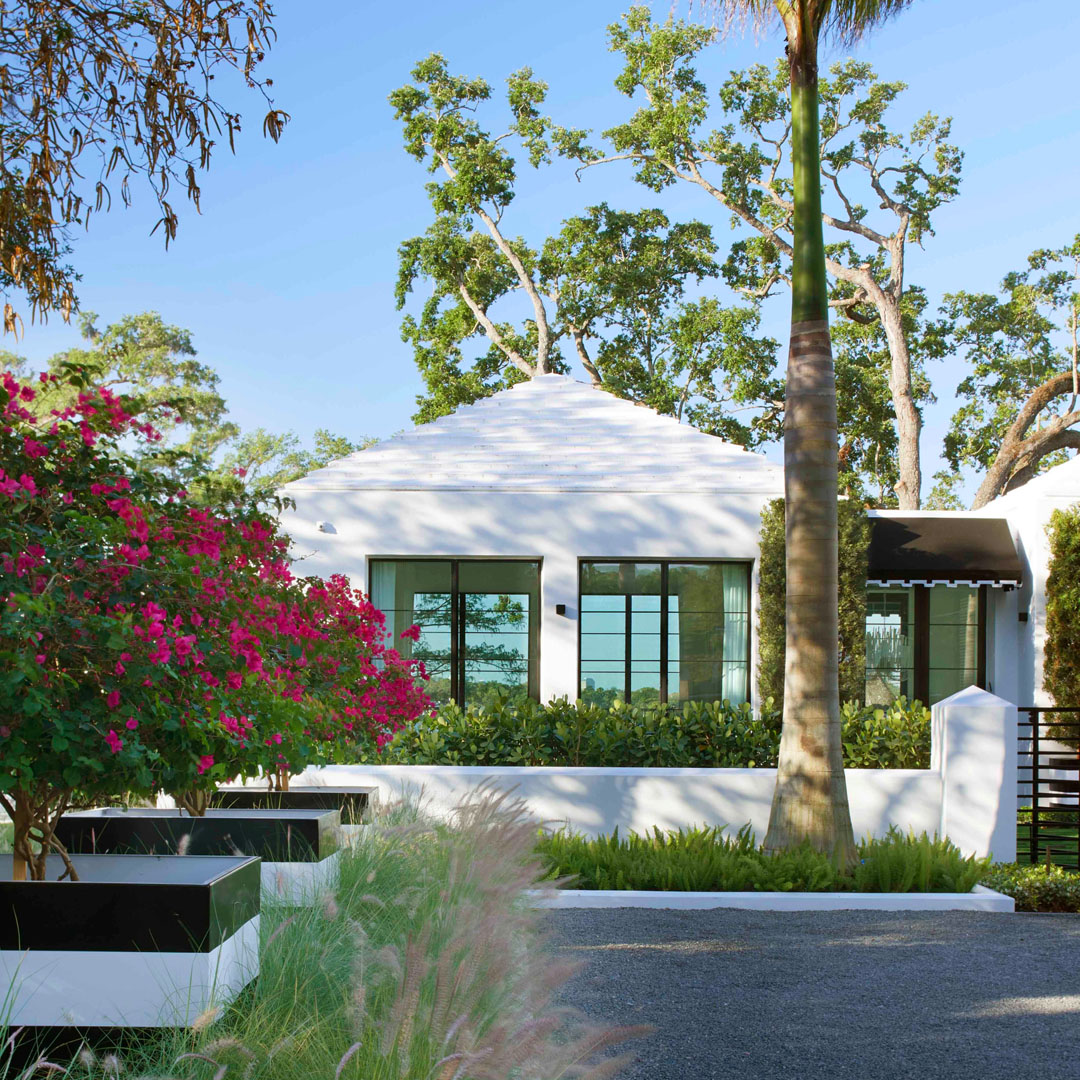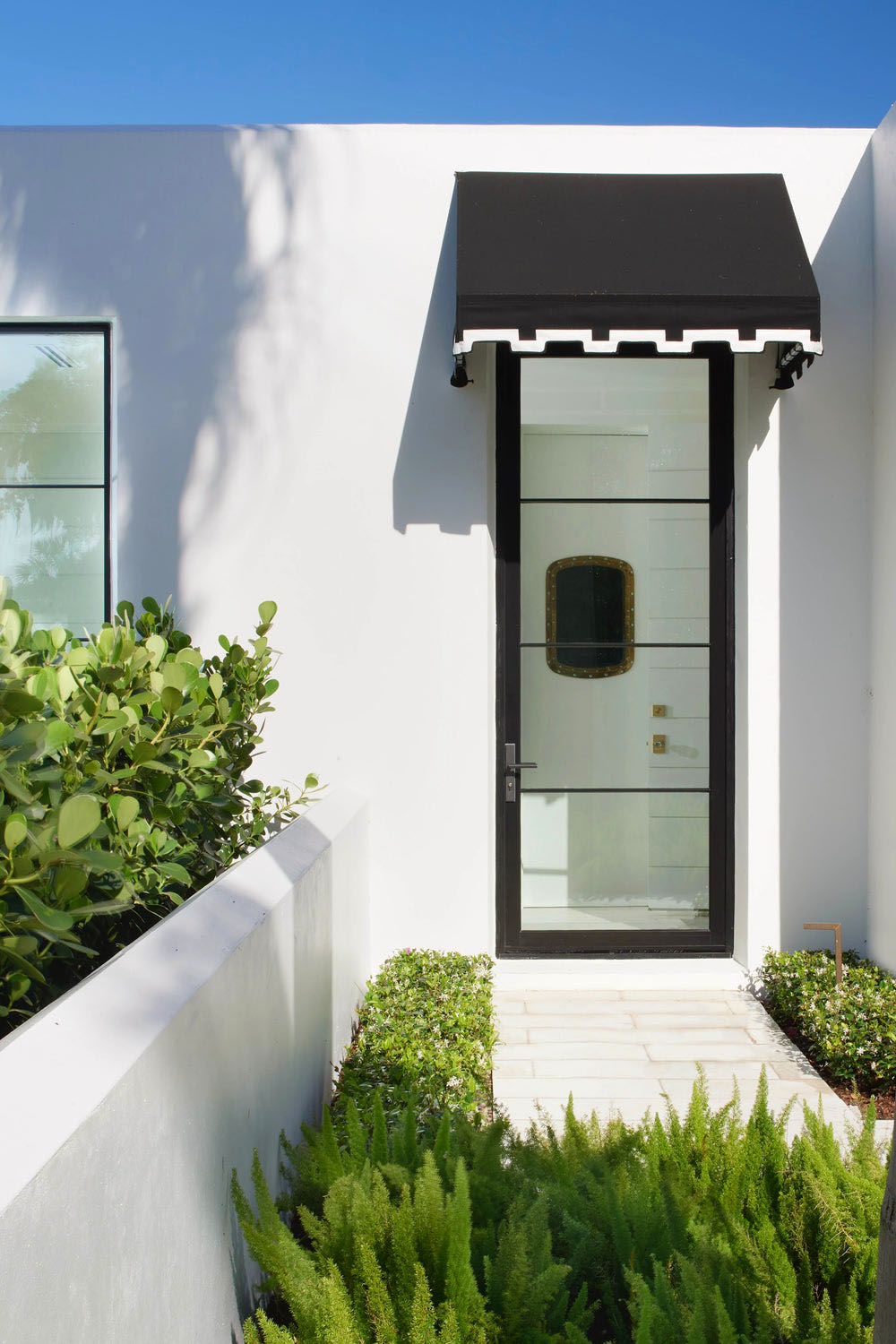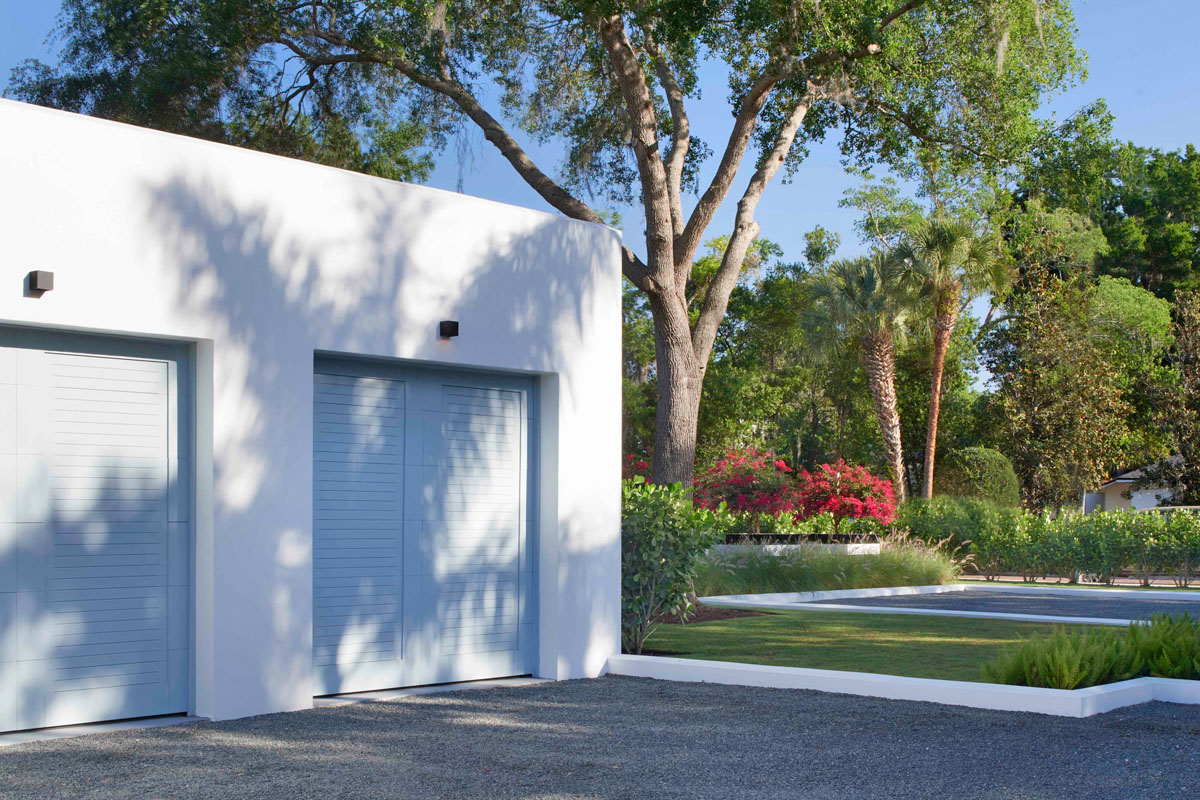 See Also: Waterford Estate – Modernist White Castle On Lake Erie
Interior Design by Z Properties Group