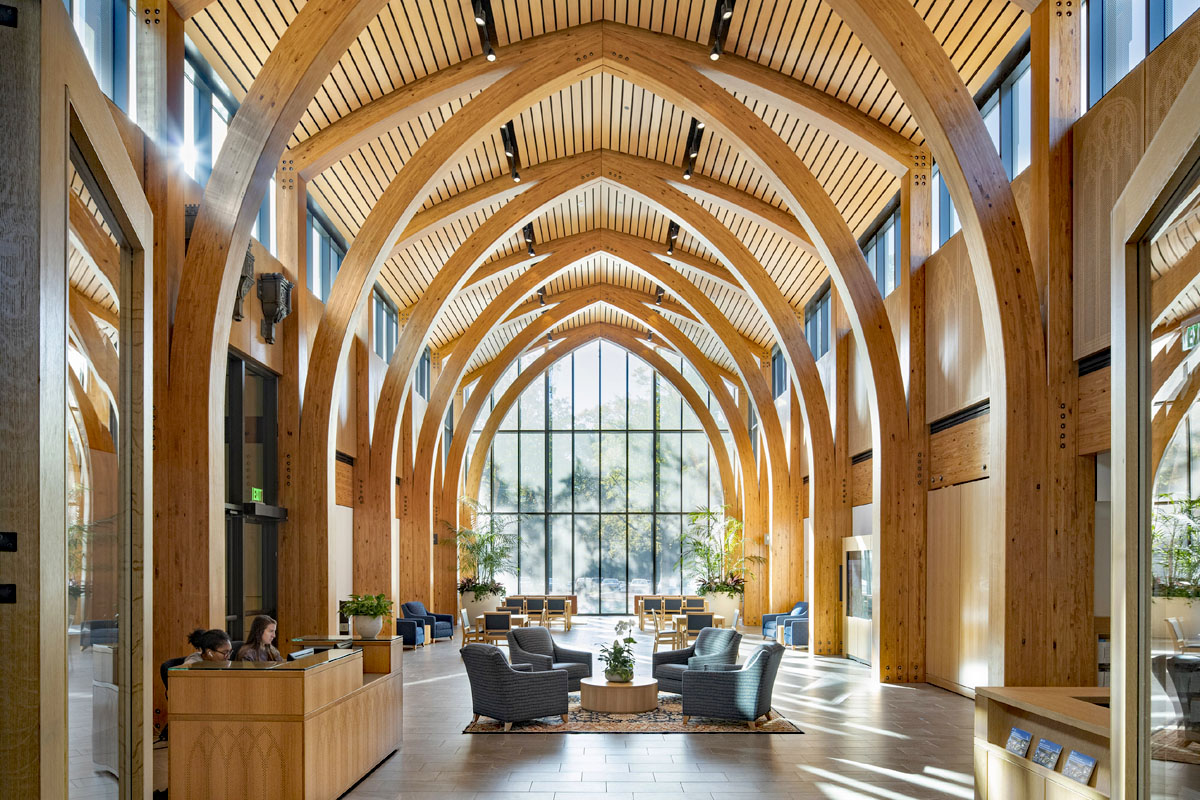 Duke University's new Karsh Alumni and Visitors Center in Durham, North Carolina is a striking building with modern glass and stone walls that hint at Gothic traditions.
Designed by Centerbrook Architects & Planners, the project combined new construction with the historic renovation of Forlines House to surround a large grass courtyard.
Wood plays an essential part in making the new building on a campus with a strong classical elements beautiful. Gothic style wood arches both inside and outside highlight the fresh iteration of the complex.
A new 20,200-square-foot events building features ample meeting spaces, exhibit areas, a café and visitor support. The building also connects to a smaller, glass meeting pavilion.
Across the new quad the 16,900-square-foot, two-story Alumni Association office offers additional meeting spaces and back-of-house facilities.