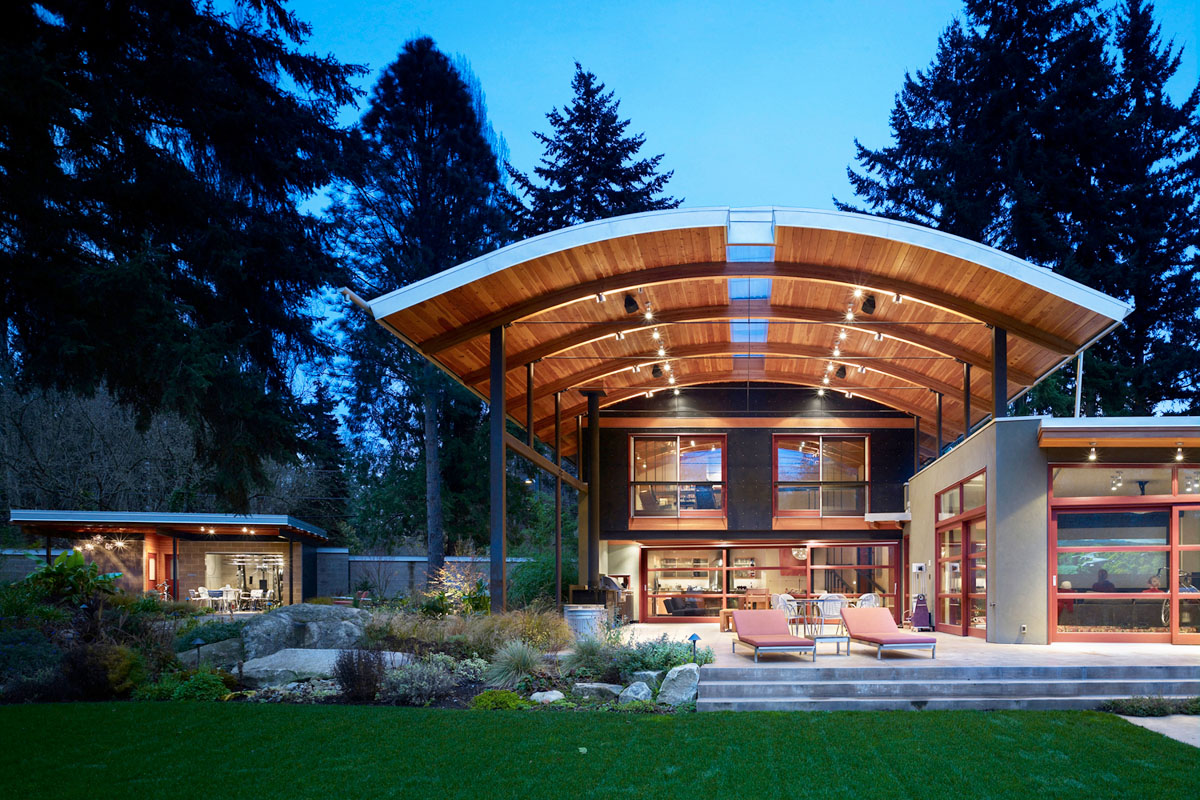 Seattle, Washington – Located in a park like setting in suburban Seattle, this unique modern Pacific Northwest dream home is a 3,800 sq. ft. single family residence on 2.5 acres of land.
The house was designed to blur the boundaries between indoor and outdoor spaces.
Prentiss + Balance + Wickline Architects designed the modern home which was built from a unique concrete building block manufactured from wood chip fibers.