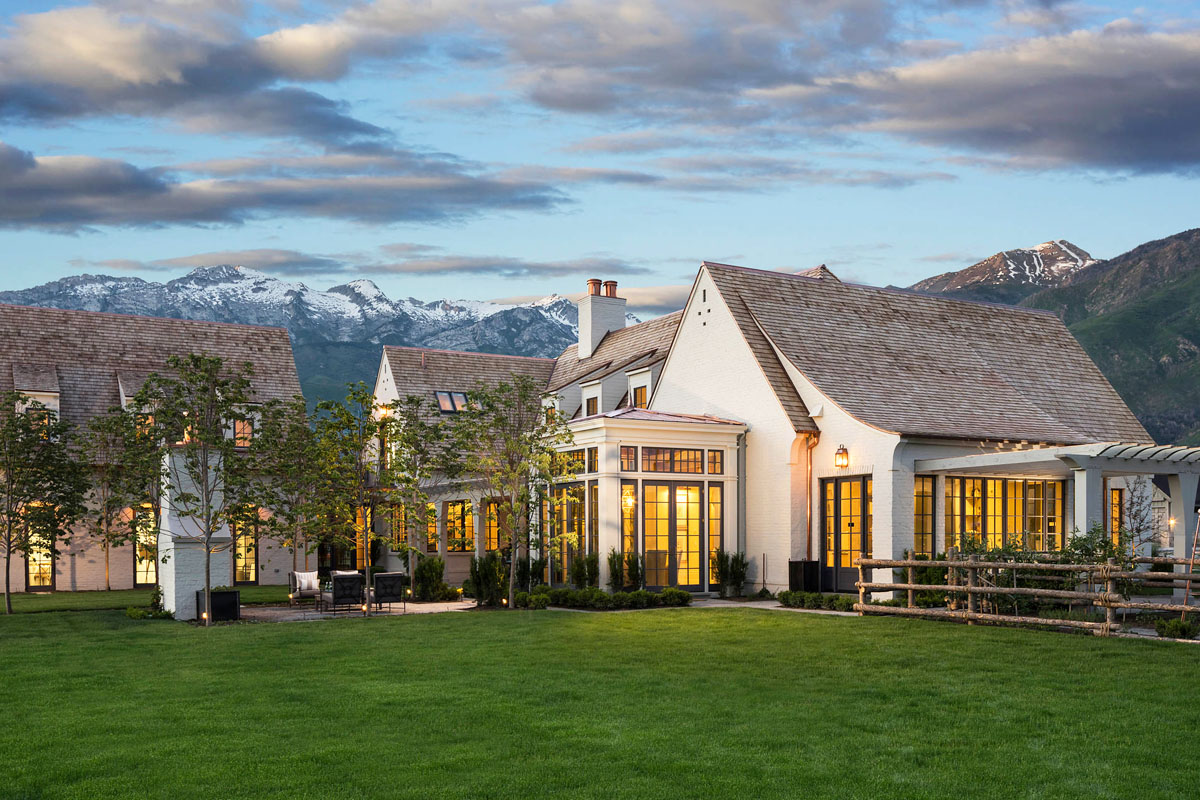 Inspired by English country cottages, this family home in Highland, Utah south of Salt Lake City features architectural and design details of a modern house in the countryside.
The property was designed by Bradford R. Houston Design, built by Jackson & LeRoy and Establish.Design was responsible for the interior decorating.
The heart of the interior is the living room with a dramatic cathedral ceiling with Gothic vibe. The perfectly proportioned kitchen is on one end of this stunning living space.
Most of the rooms are on the main level. A discreet staircase leads to a master suite loft which is the only upstairs room in the house.