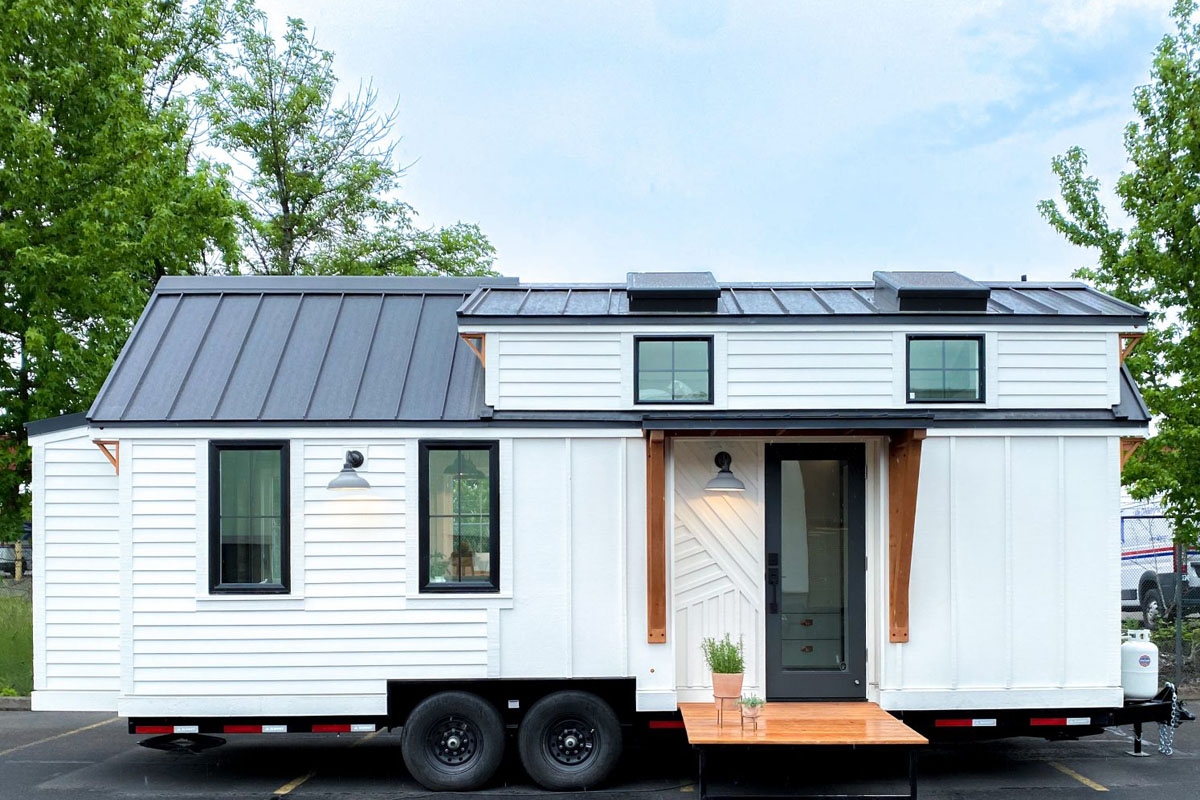 Perfect as a vacation home, this elegant tiny house designed by TruForm Tiny based in Eugene, Oregon is the epitome of living beautifully in a tiny home.
The custom built tiny home has two fixed skylights over the main loft, and a lofted master bedroom is accessed by a custom wood and steel open shelving staircase. 
The main level features a cozy sitting nook with reclaimed wood accent walls, and a spacious kitchen with white cabinets, quartz kitchen countertops, and copper cup cabinetry pulls.
The bathroom features a modern free standing soaking tub, a solid hickory bathroom vanity and wall cabinet.