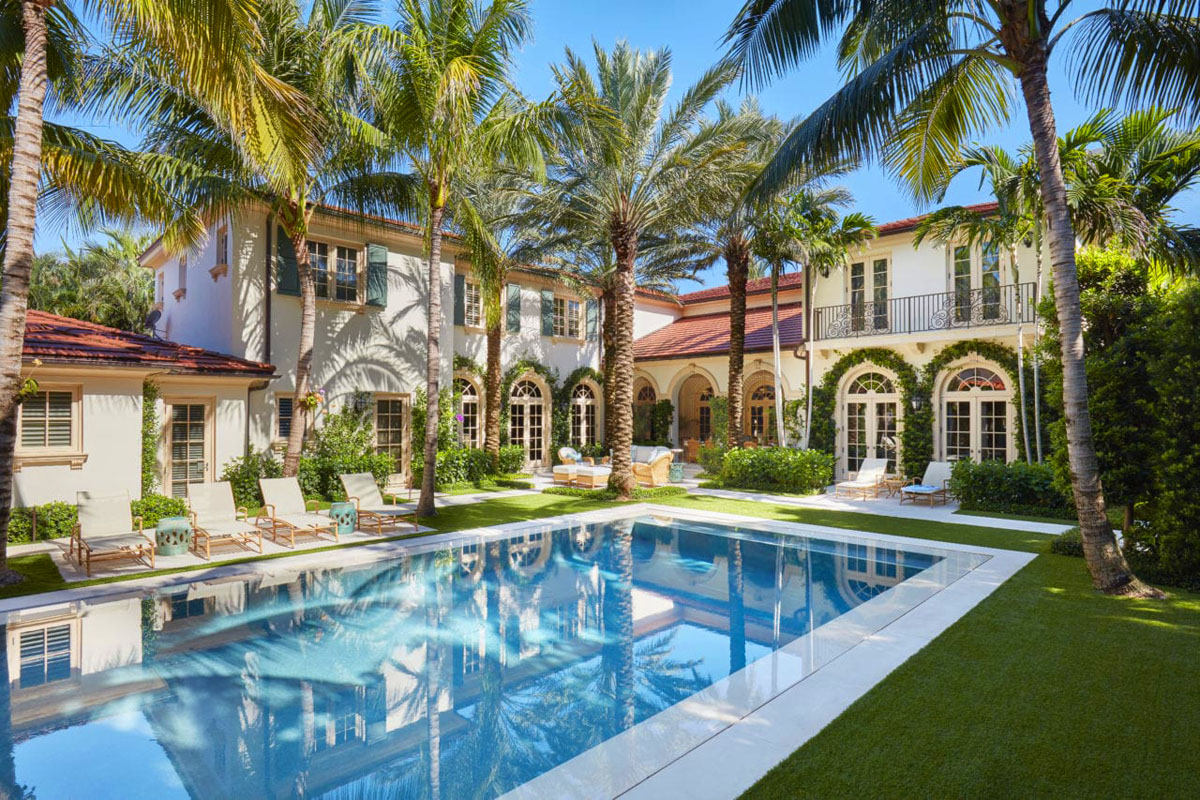 A stunning estate reminiscent of an Italian Renaissance villa in Palm Beach, Florida was refurbished to make the house an elegant tropical oasis.
The goal was to highlight its classic and sophisticated elements while creating contemporary and soothing spaces.
Smith and Moore Architects, Kemble Interiors, Hedrick Brothers Construction and landscape architect Nievera Williams Design collaborated on the renovation project.
The interior decor is dominated by an elegant, island-inspired palette of blue, beige, red and cream.
An enhanced indoor-outdoor connection was created by a cantilevered balcony off the master bedroom overlooking the backyard. Large windows in the family room bring in more natural light. 
The airy loggia with arches is the perfect place for entertaining. Additional gathering spots for include exterior seating by the pool and terrace with newly planted coconut palm trees and leafy shrubs.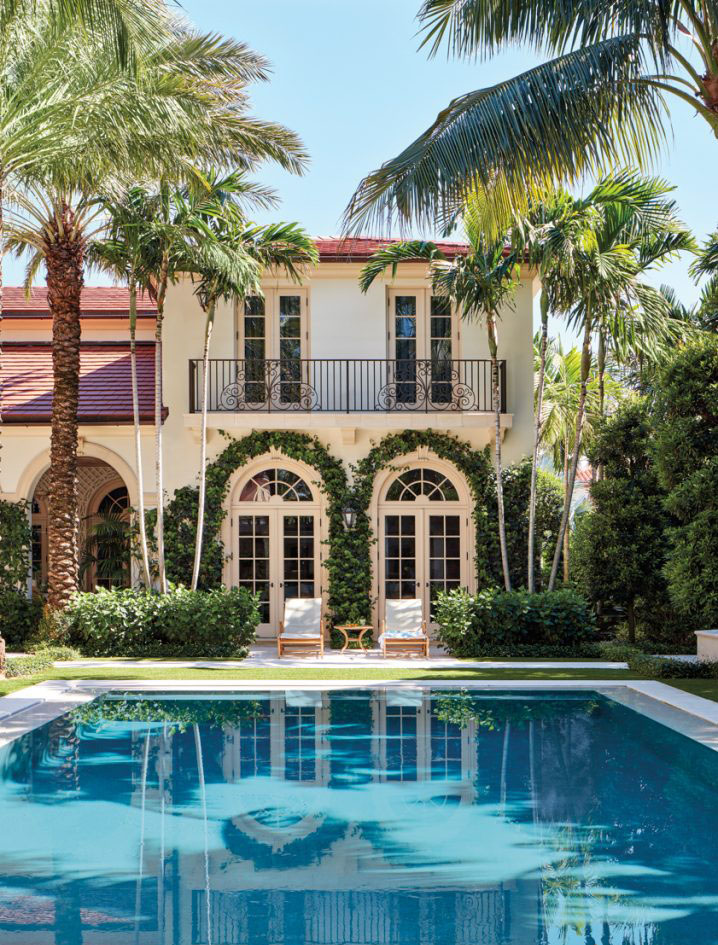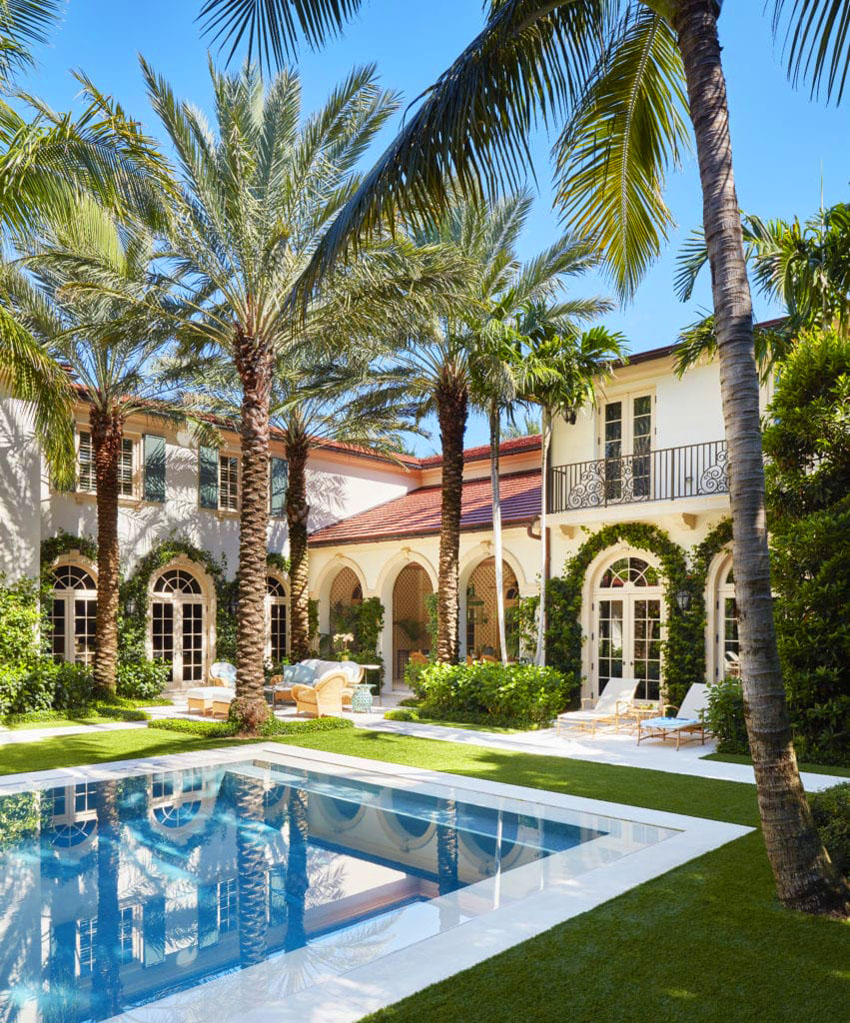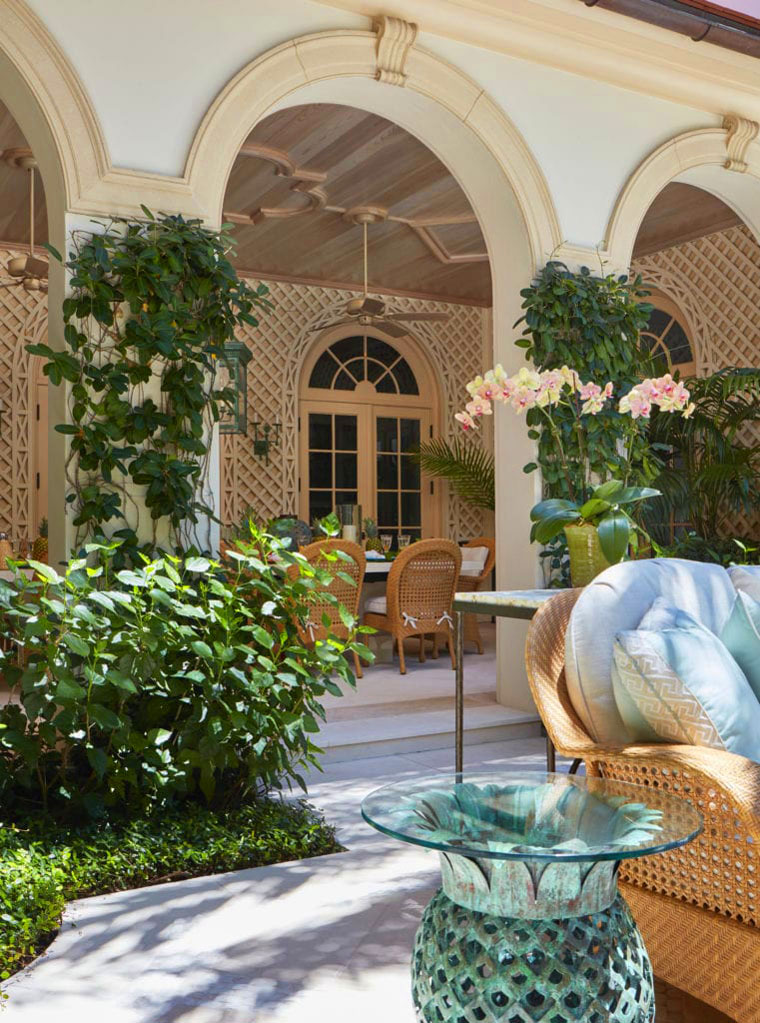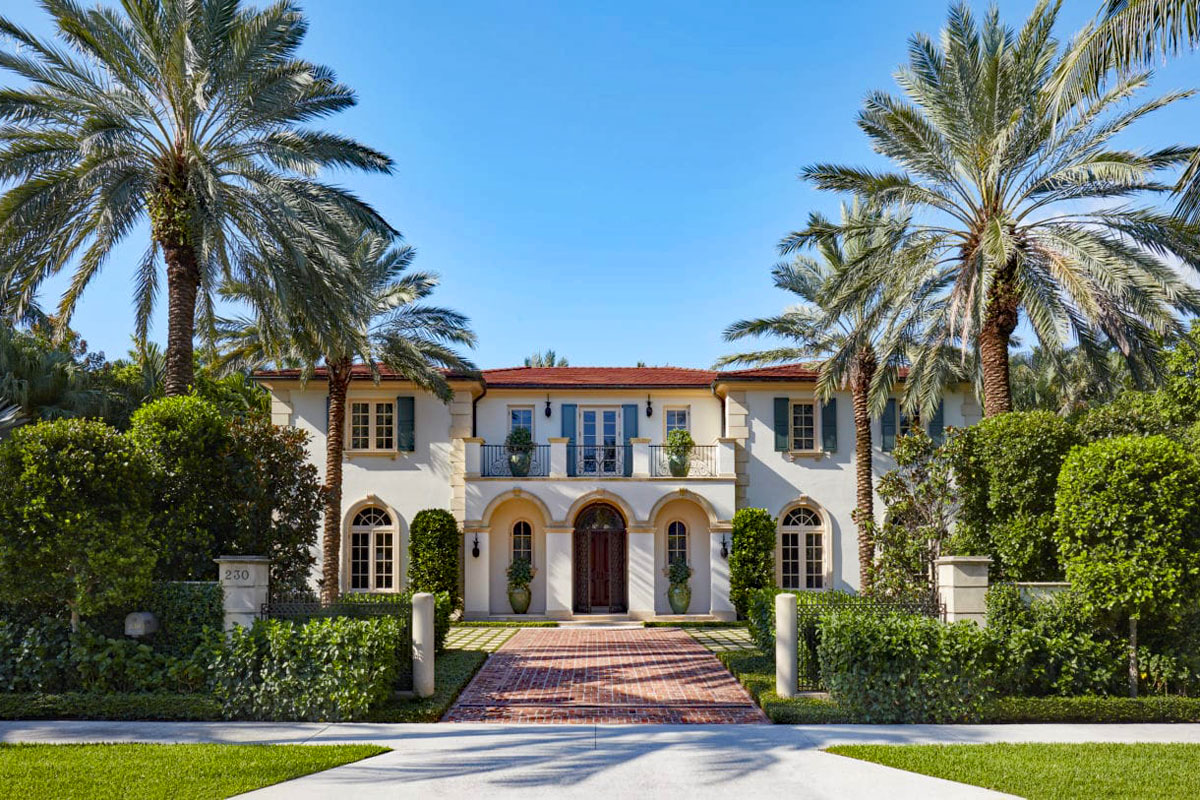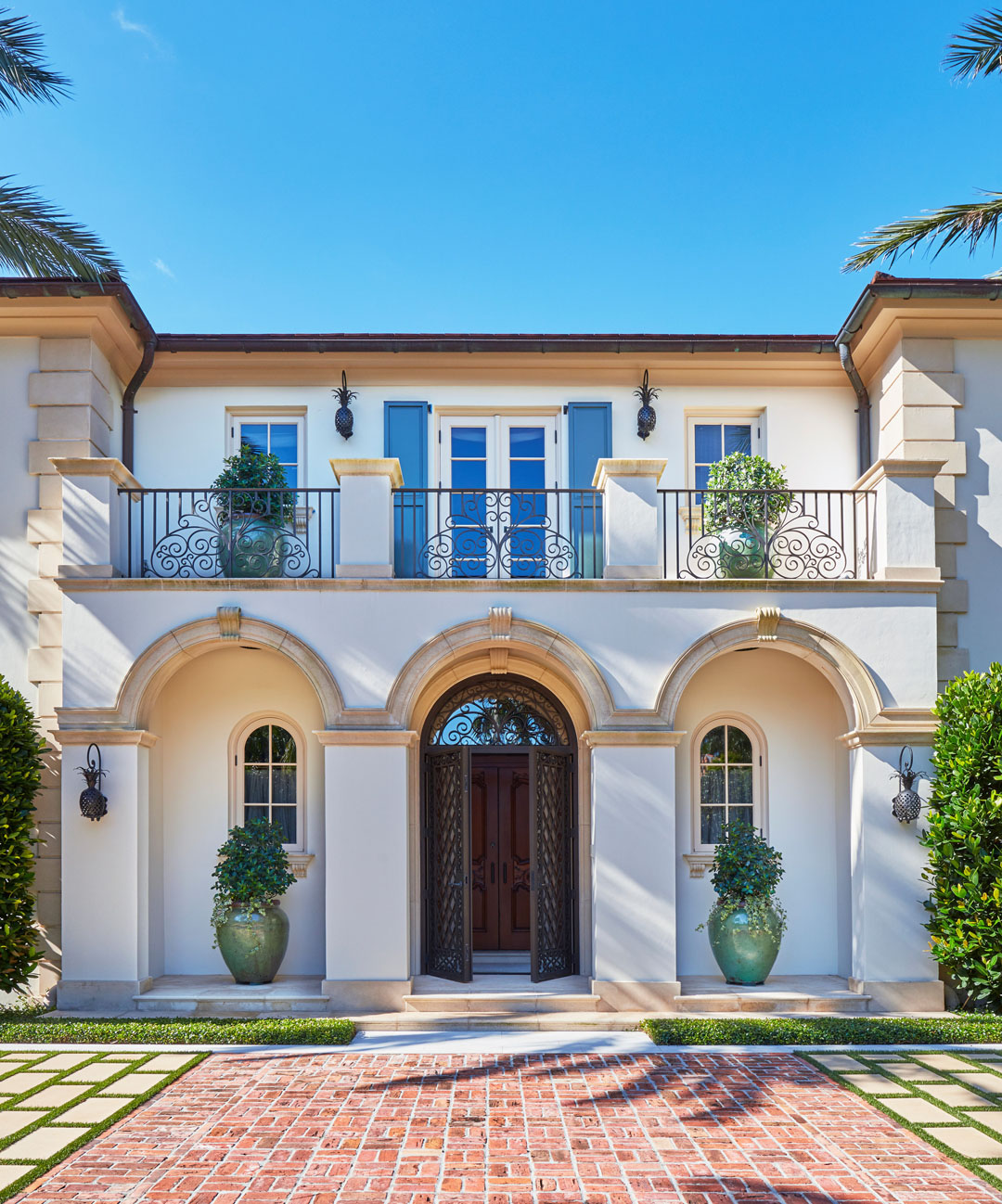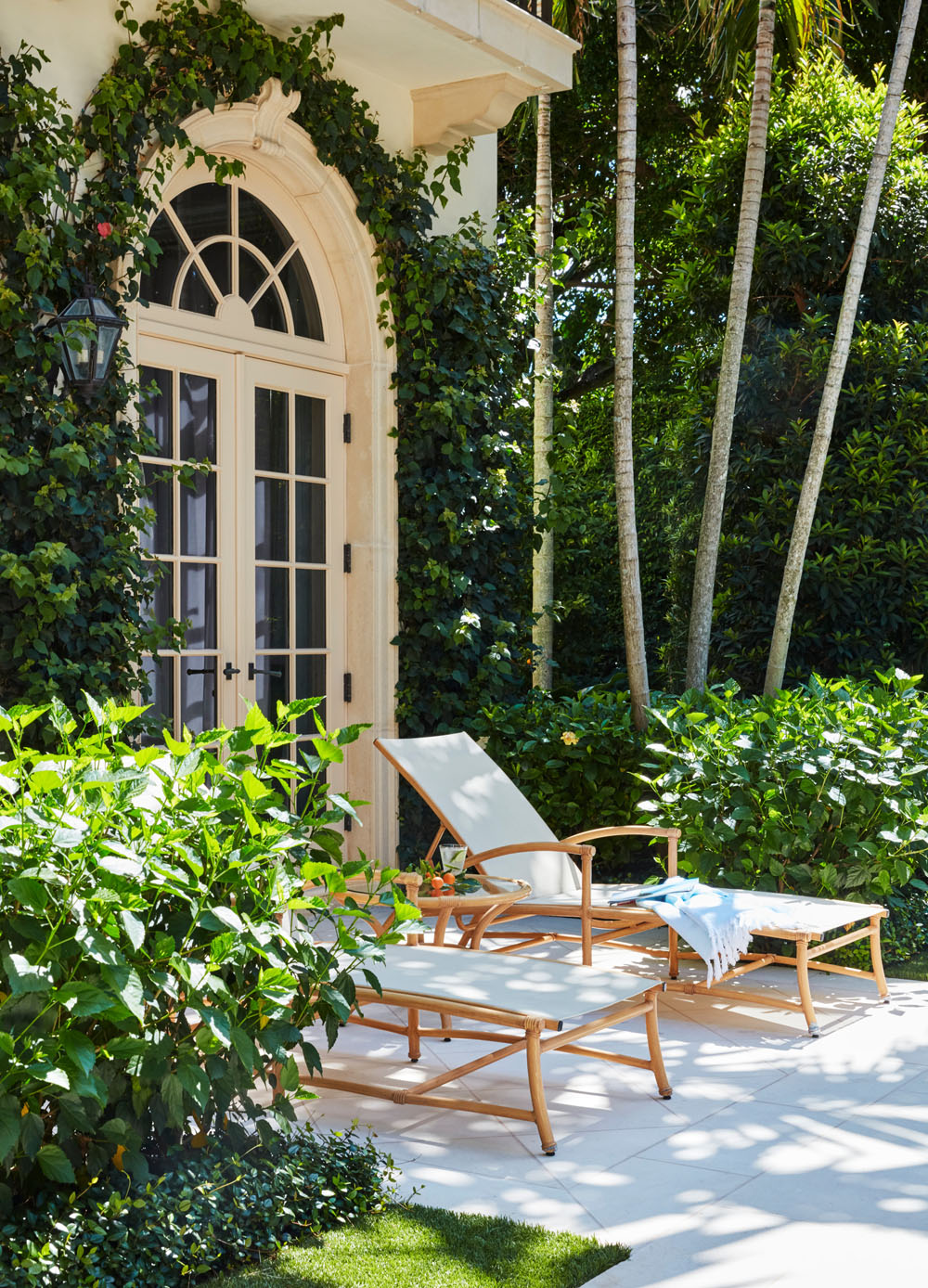 See Also: Courtyard Style Villa in Florida with Mediterranean Architecture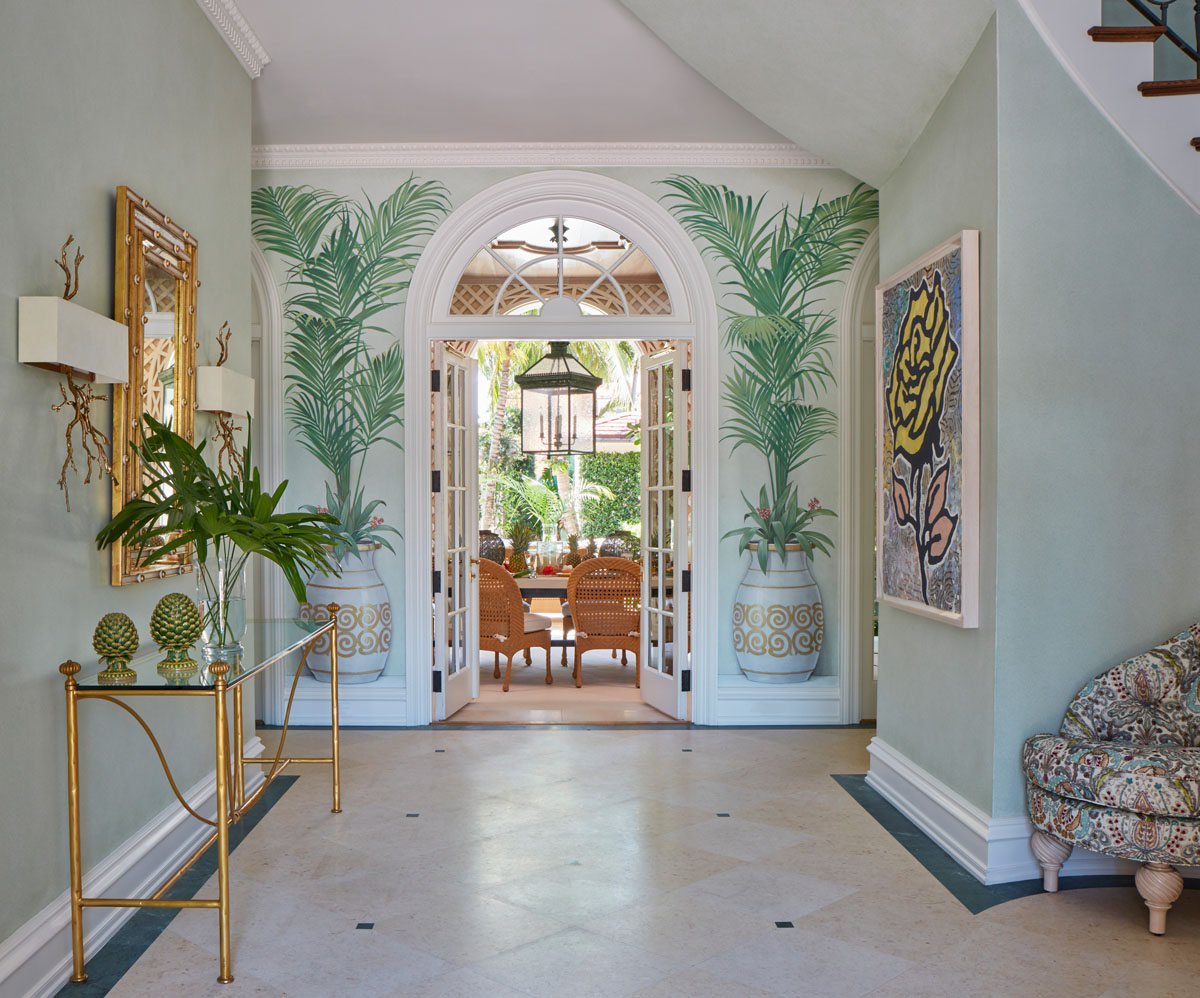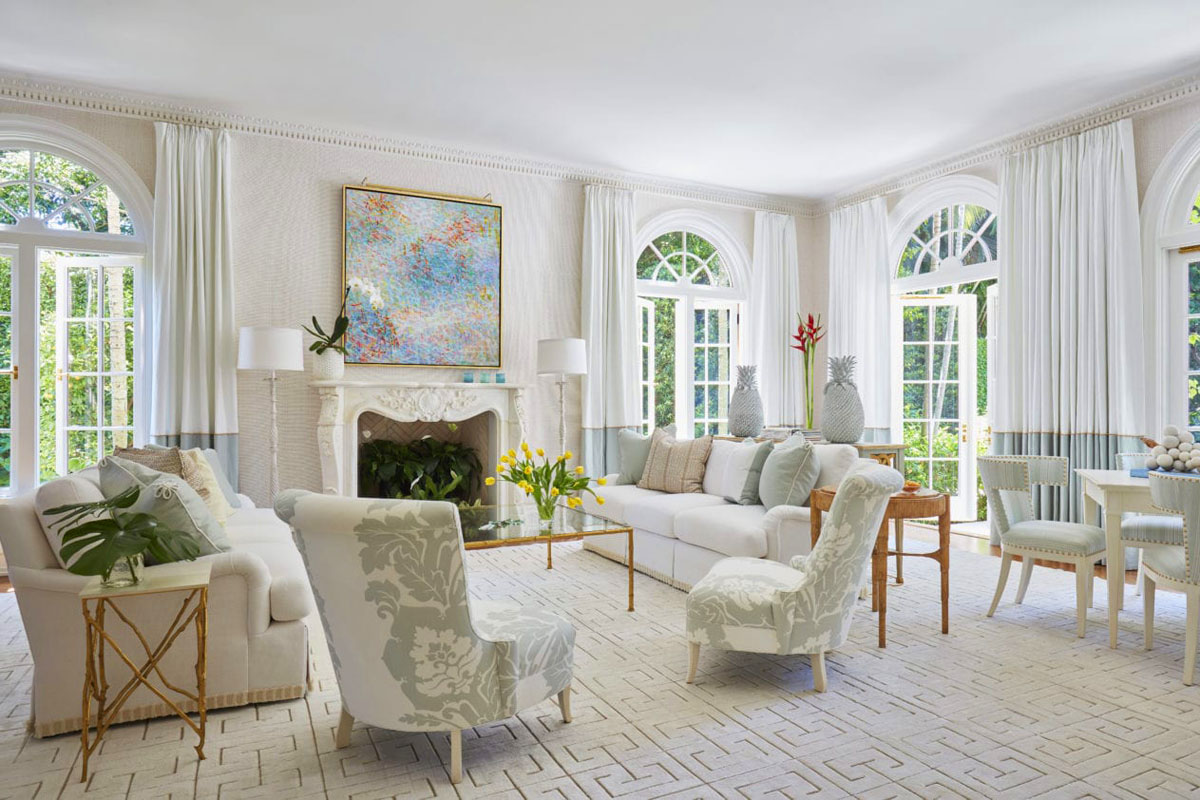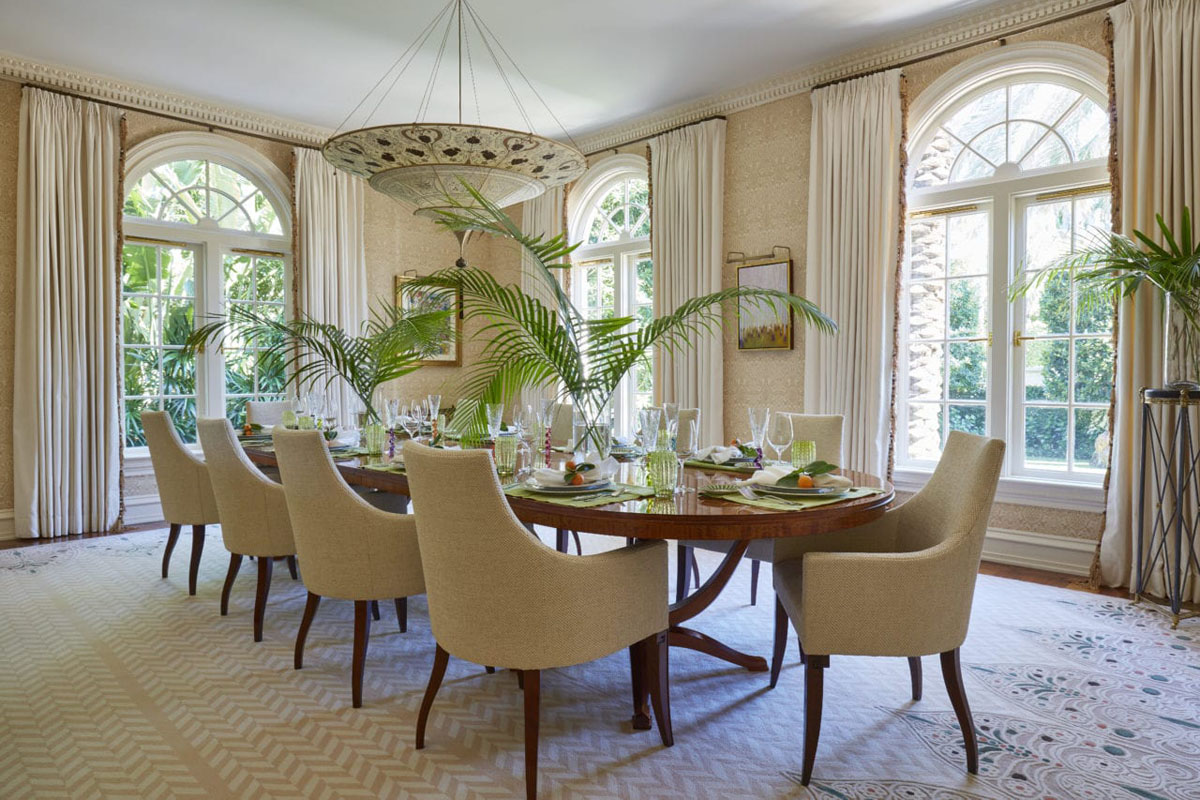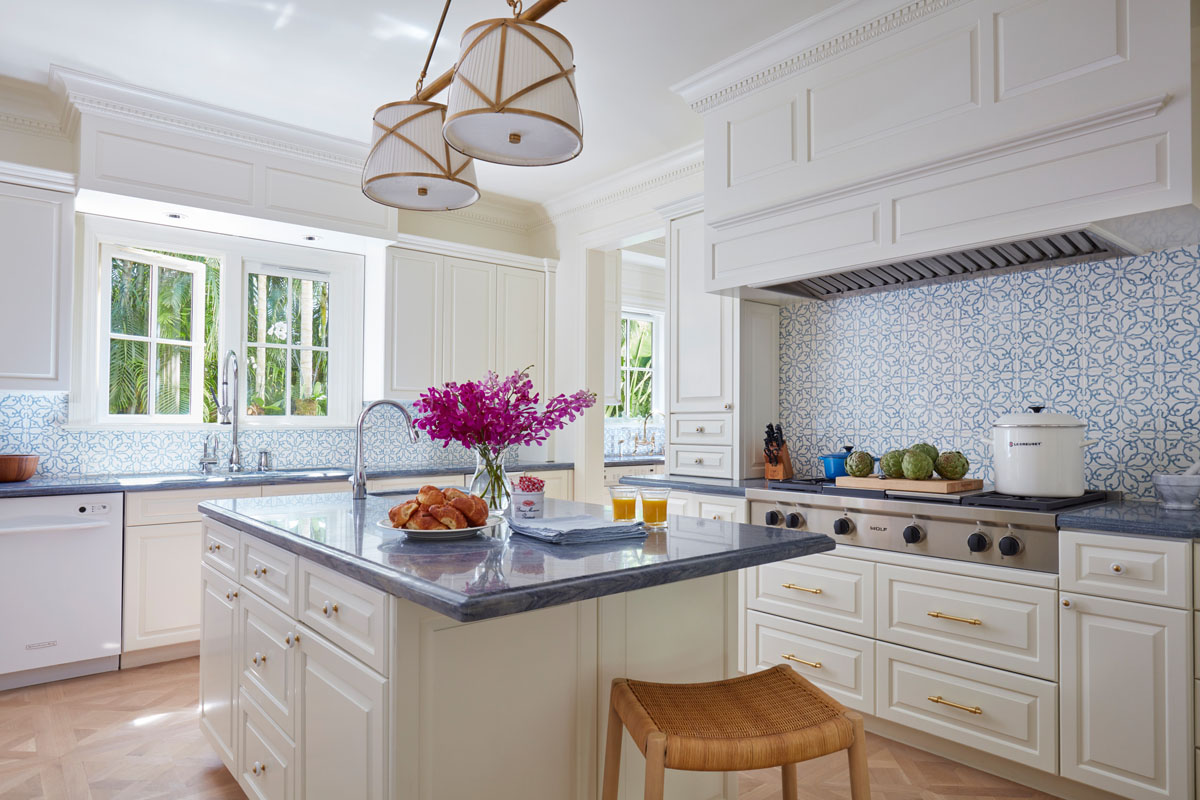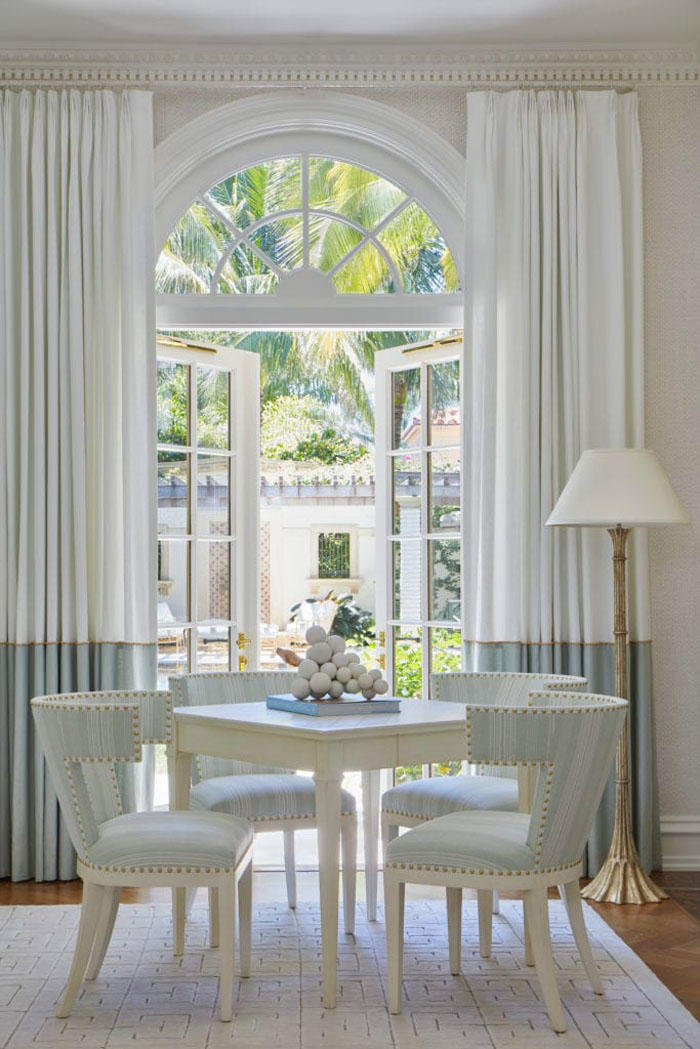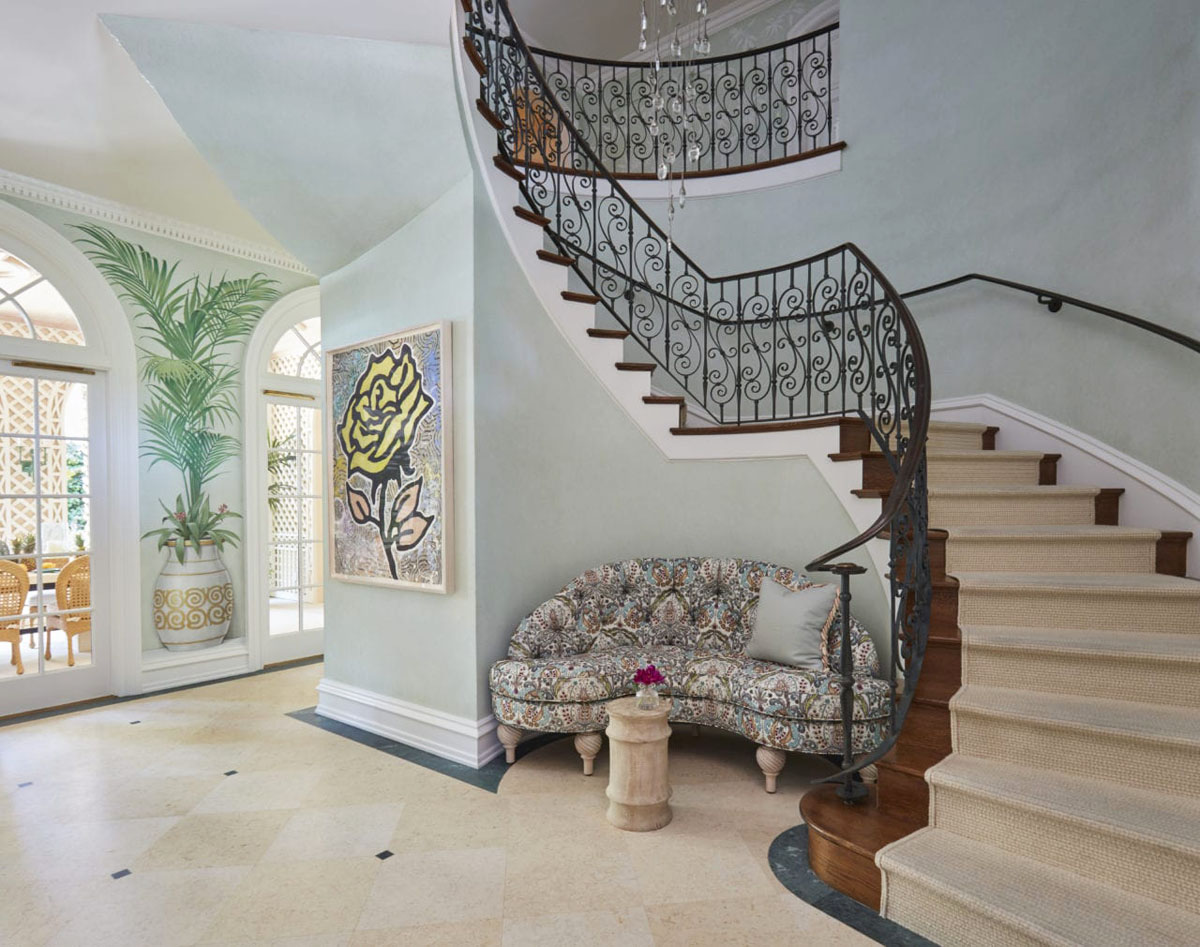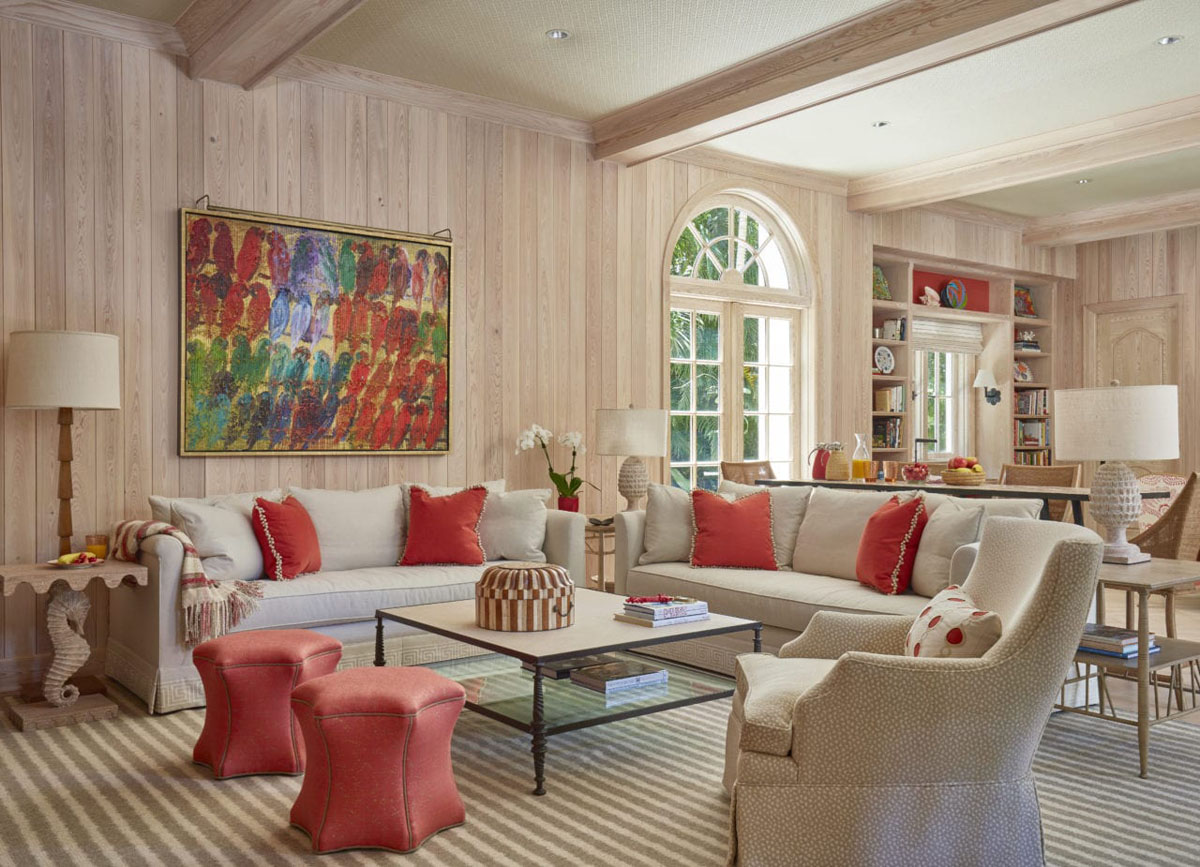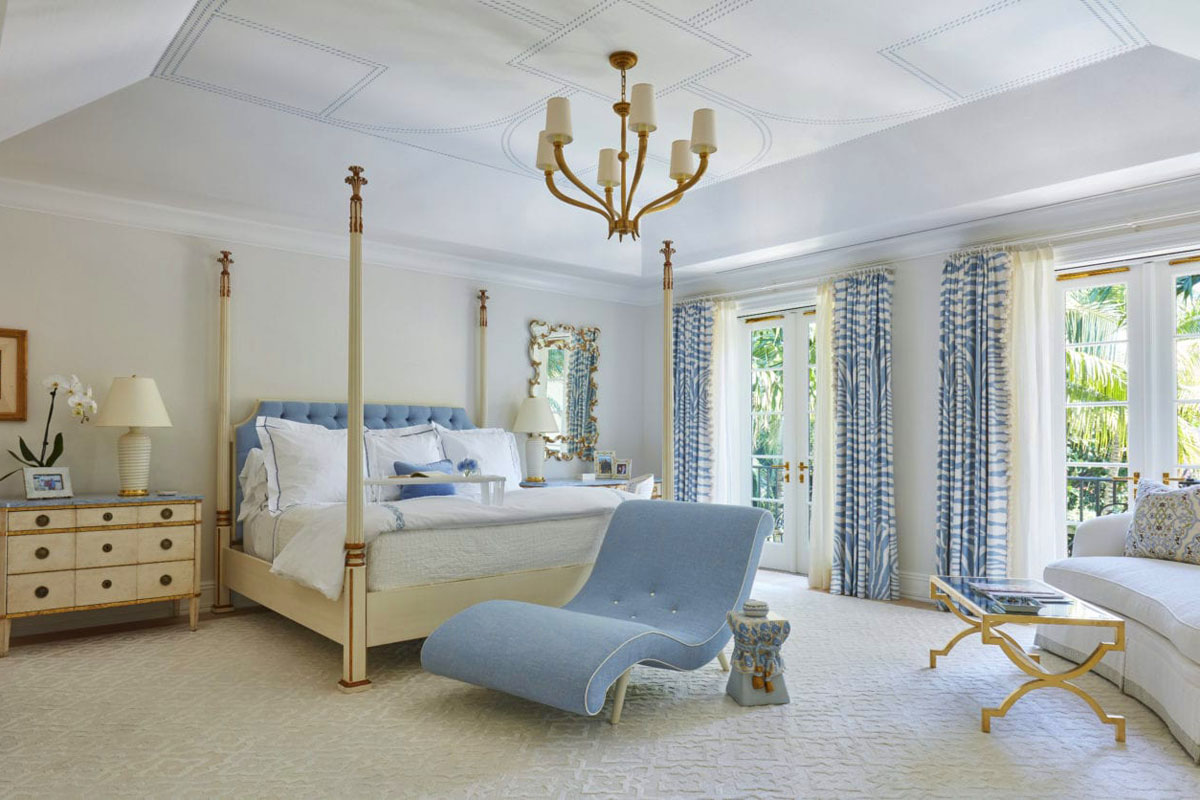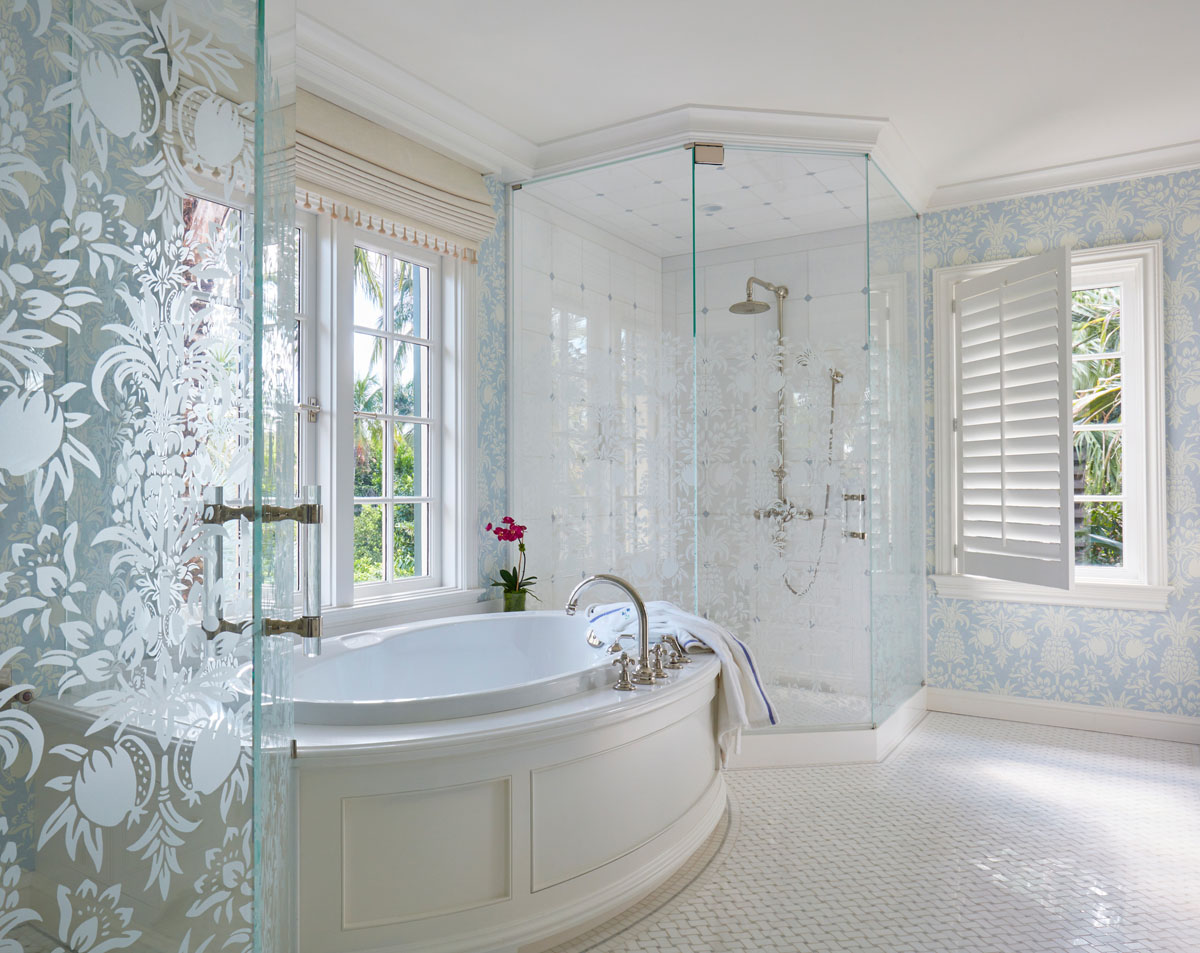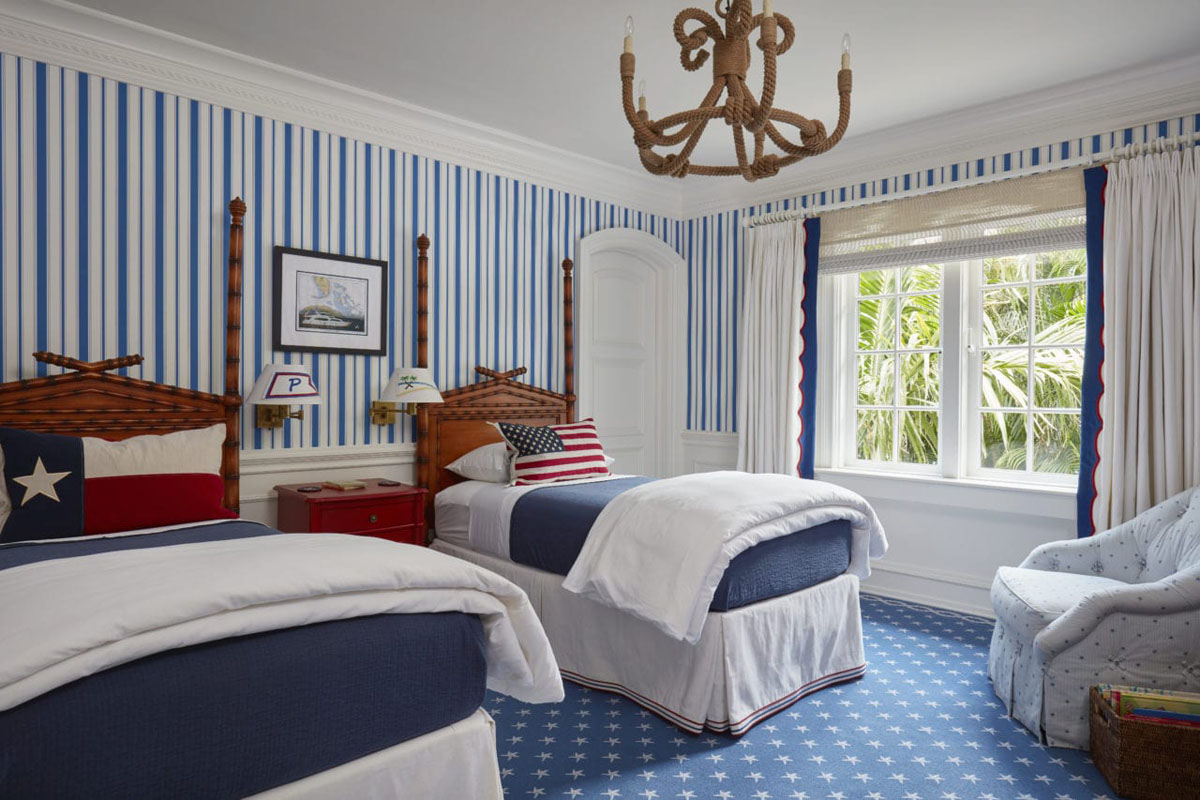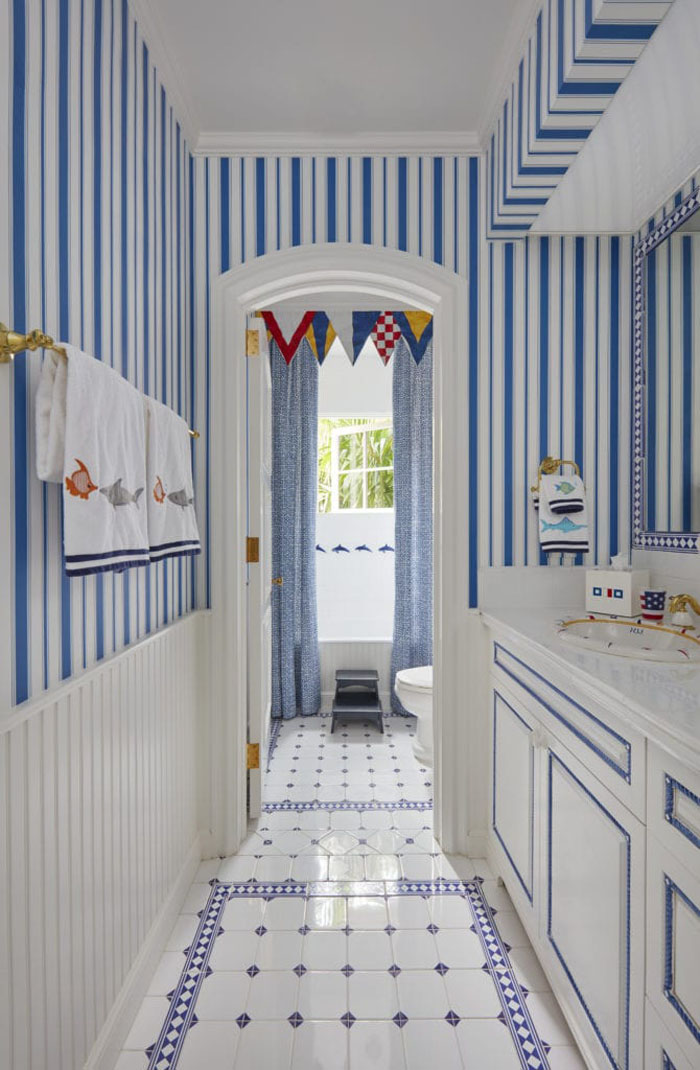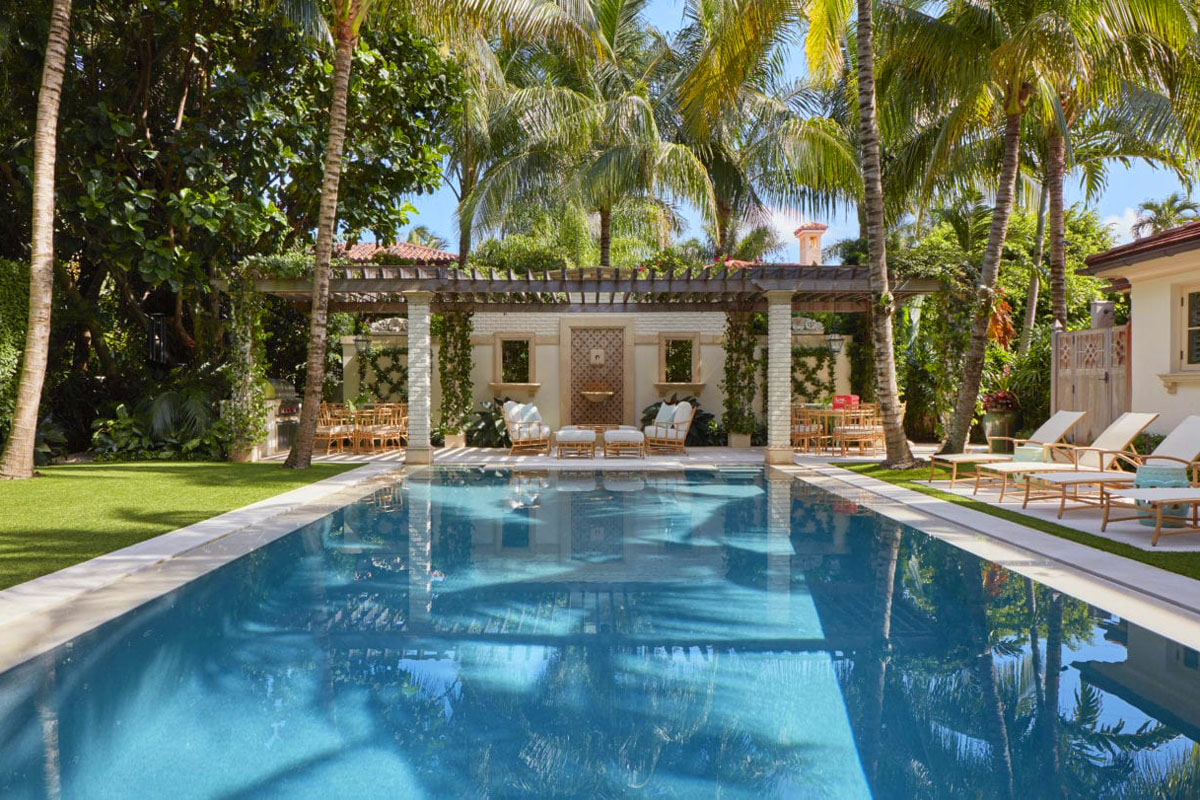 Photo Credit: Brantley Photography