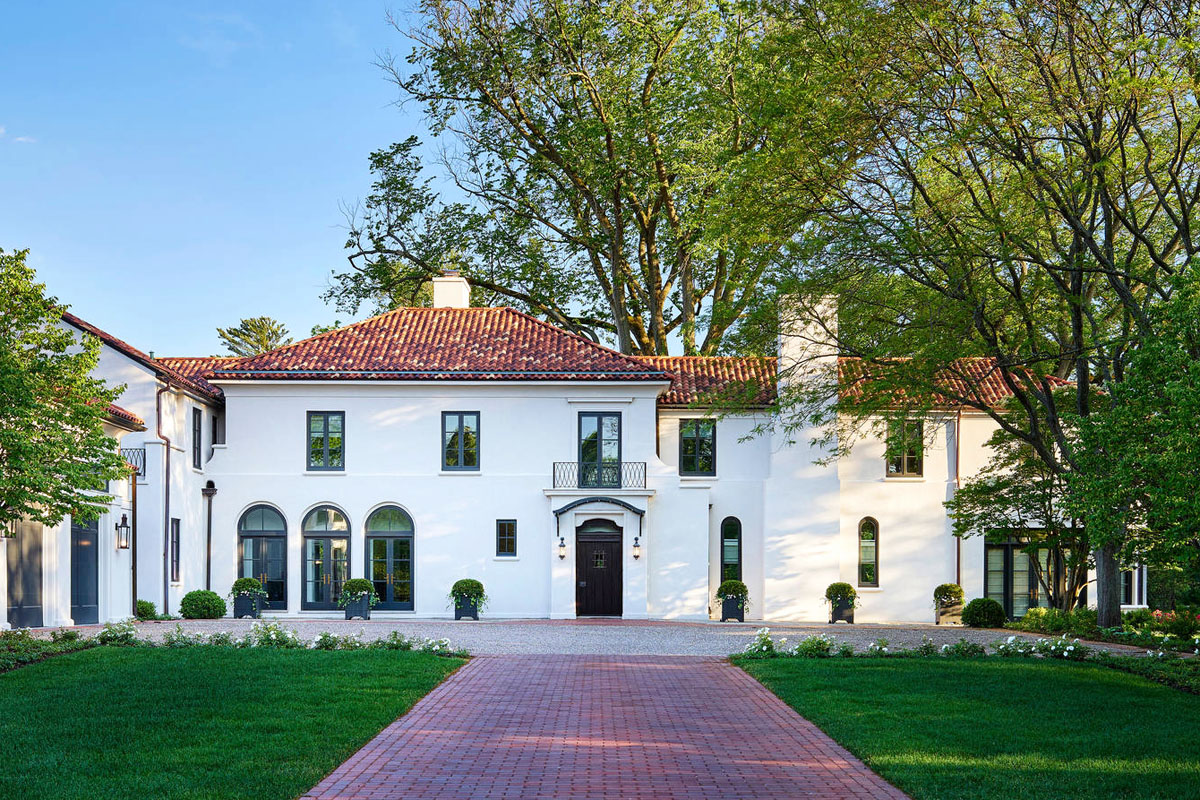 A historic 1920s house located at the North Shore of Chicago in Winnetka, Illinois has been completely updated, blending modern aesthetic with hints of traditional nods.
Morgante Wilson Architects meticulously restored the Mediterranean Revival architecture. 
A focal point of the home is the grandeur of the front groin vault hallway, which has been re-imagined into a dynamic loggia. Existing closets in the hallway are opened up as double-sided wine cabinets in the dining room.
A curved sitting nook is created and the kitchen is opened up, and graceful arch is added between the kitchen and the breakfast area.