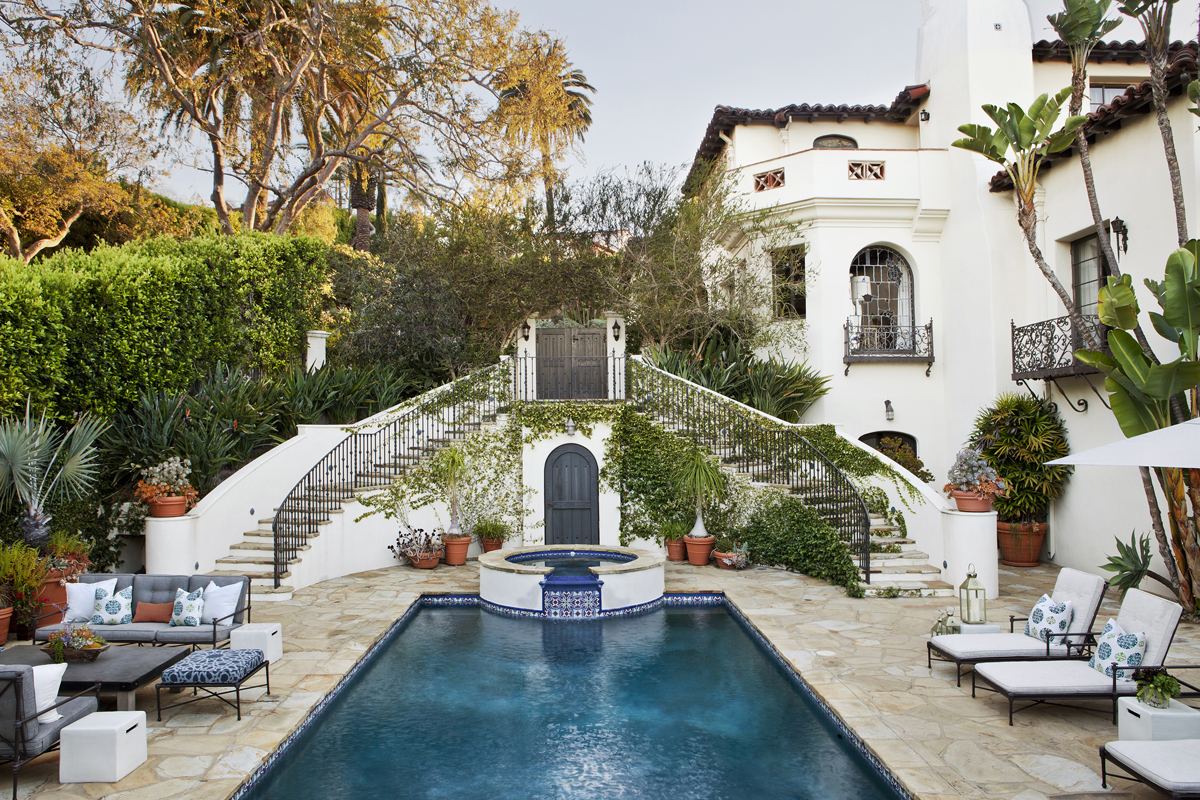 This gorgeous home in Los Angeles, California features Spanish Mediterranean style architecture. The house was originally built in 1929 by Harry Hayden Whiteley.
The exquisite luxury residence in the Los Feliz hills neighborhood has been masterfully redecorated by Brown Design Group.
The interior of the house features incredible ornamental ironwork, a rotunda entry topped with stained glass, one-of-a-kind ceiling treatments and an eclectic mix of art and furnishings.