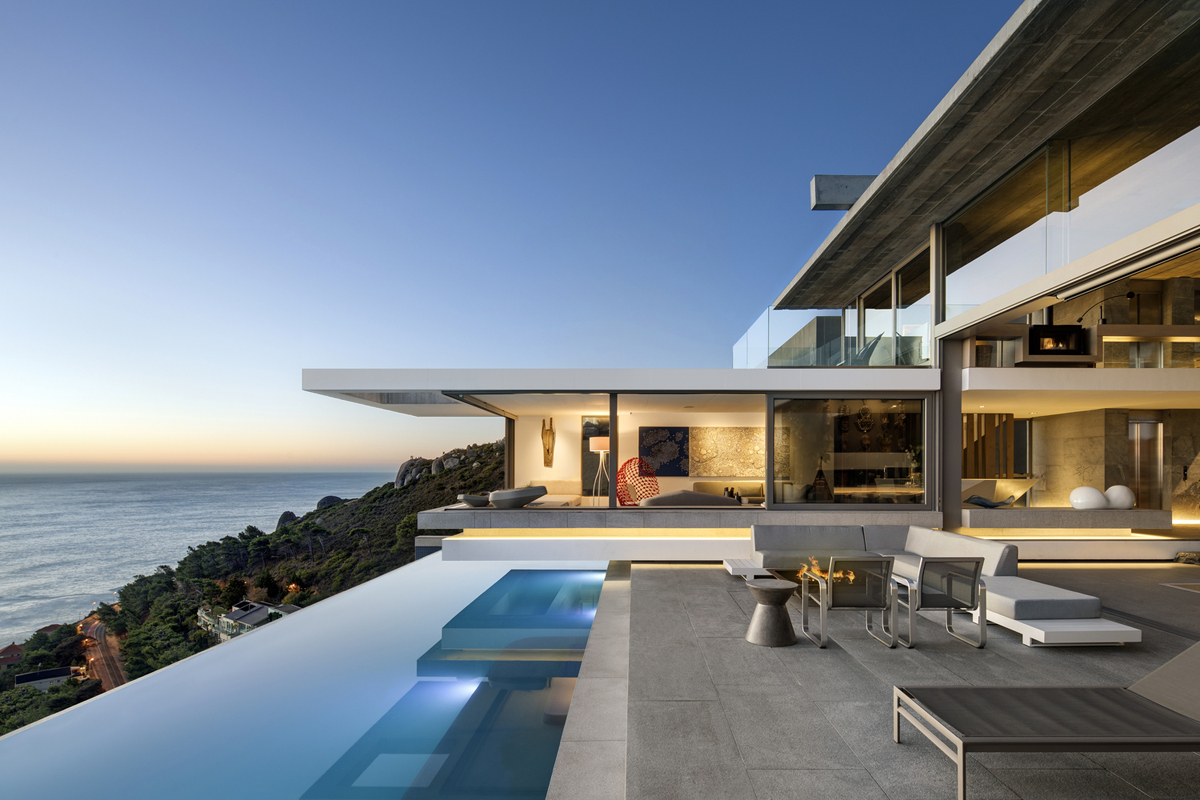 Perched on a hillside in Cape Town, South Africa with views of the ocean and the Twelve Apostles beyond, this minimalist home designed by SAOTA (Stefan Antoni Olmesdahl Truen Architects) is a stunning modern masterpiece.
The six-level house has six large bedrooms on the lower floors with main living areas at the top of the home's double-height space. The structural form of the home and its functions are seamlessly defined by intersecting planes, ceilings and various floor treatments.
A collection of contemporary South African art is displayed throughout the house.