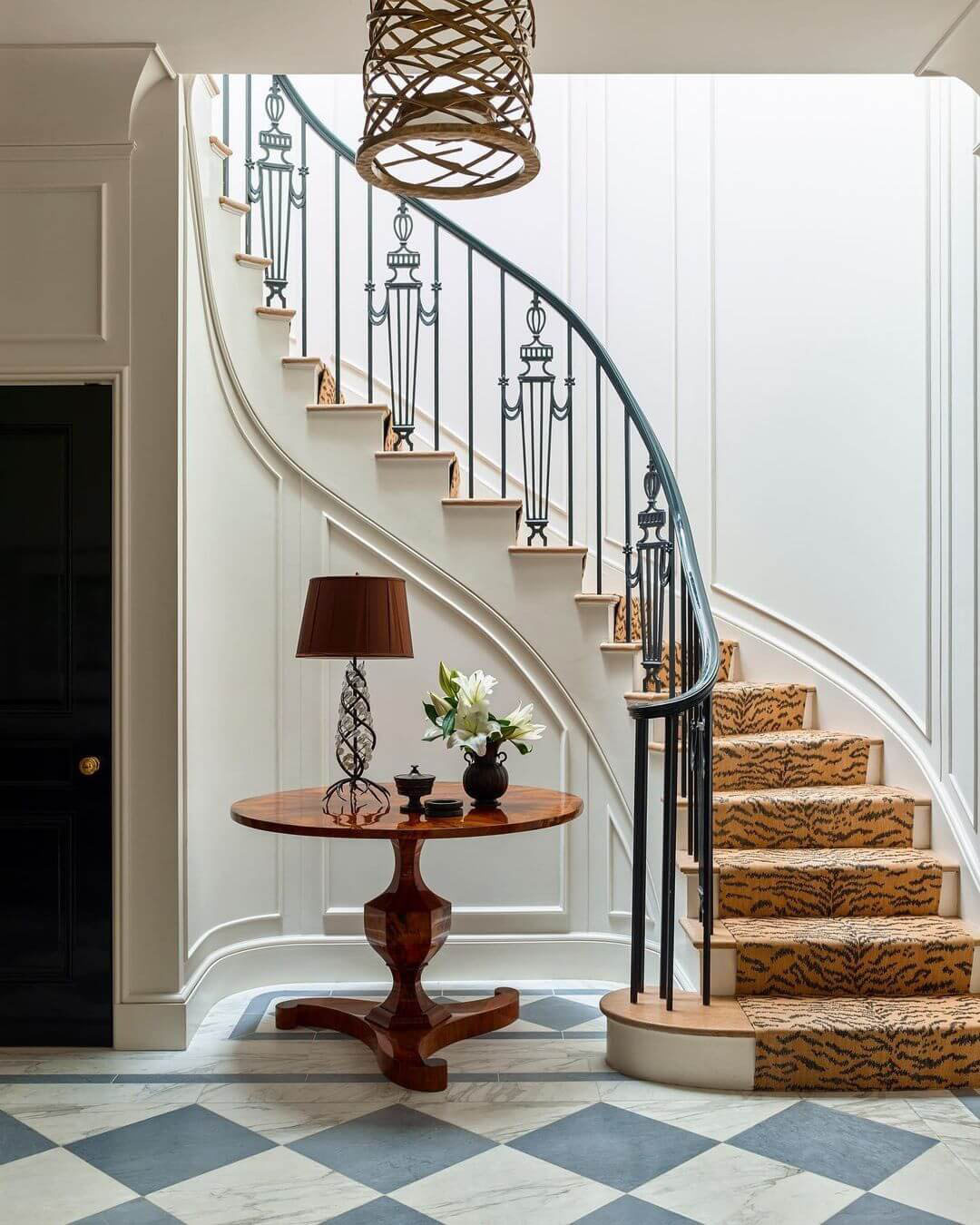 This luxury Manhattan duplex apartment on Park Avenue in New York City is located in a building designed by Rosario Candela in 1929.
The 4,000 square foot home has been updated by Peter Pennoyer Architects, blending classicism and modernism.
Highlights of the renovation include Rosario Candela's signature curved staircase which was amped up by decorating its walls with graceful paneling, and a blue-lacquered wood paneled dining room with a hidden bar. 
Upstairs, a new oval-shaped vestibule leading into the master suite and a new bull's eye window in the second-floor stair hall are added new architectural elements in the spirit of Candela's original scheme.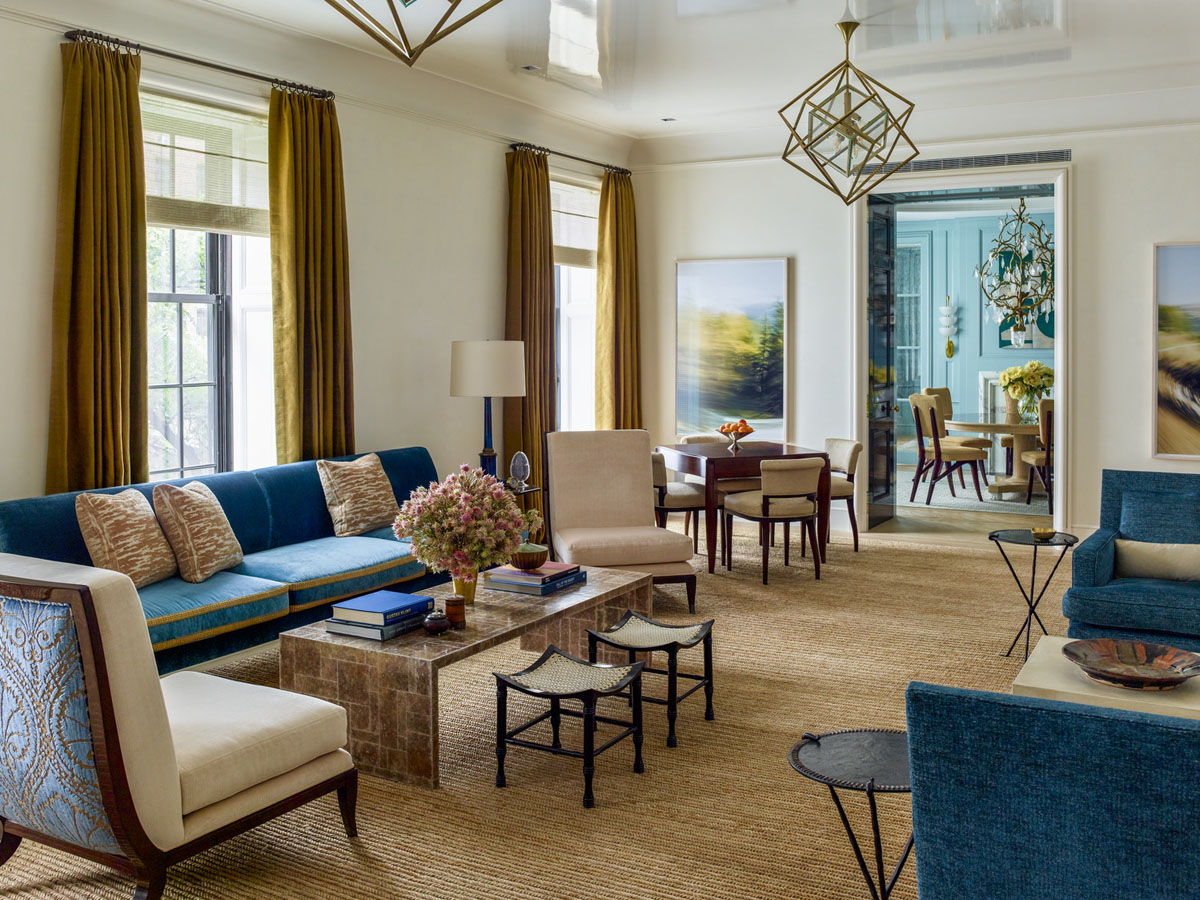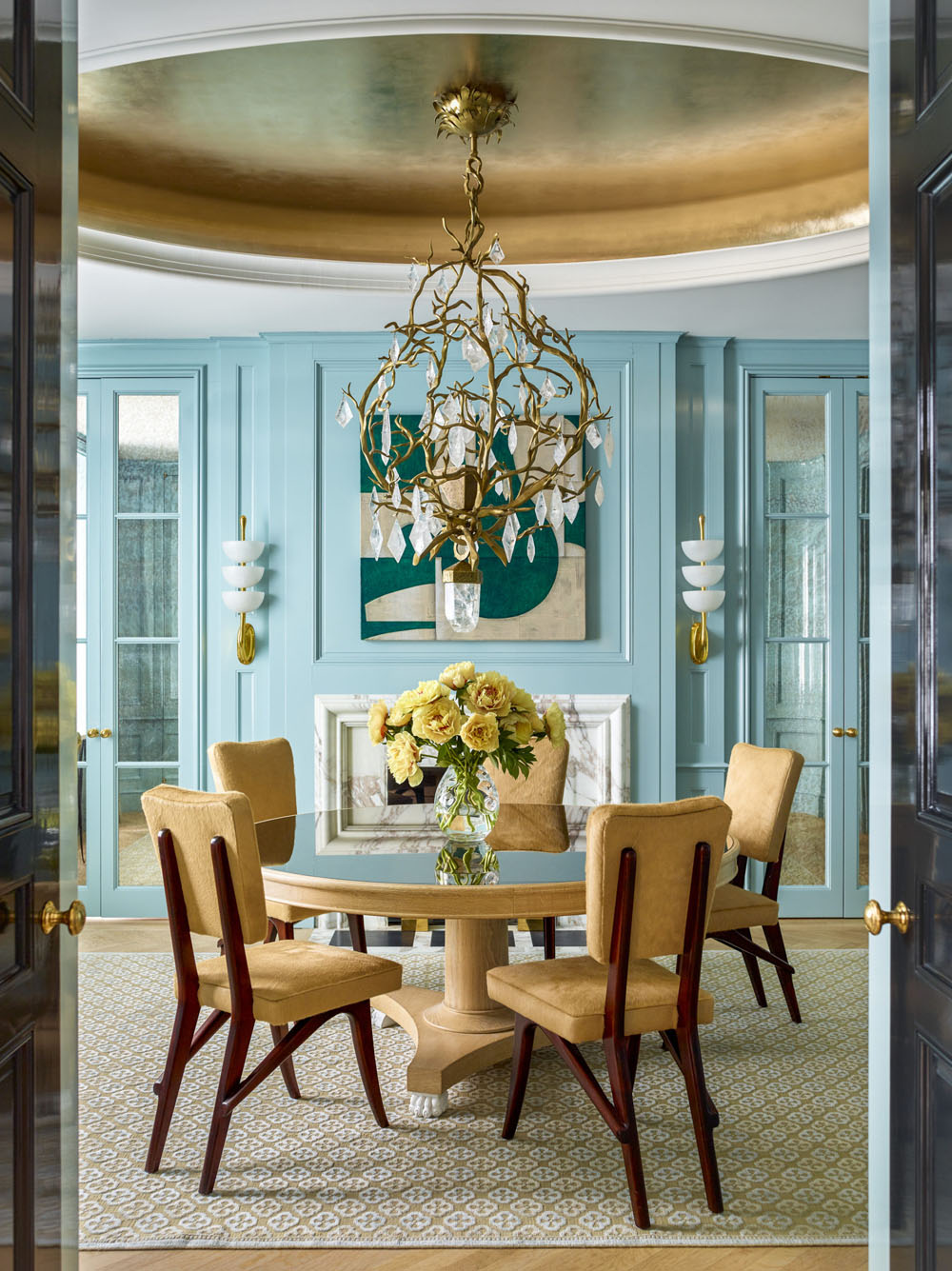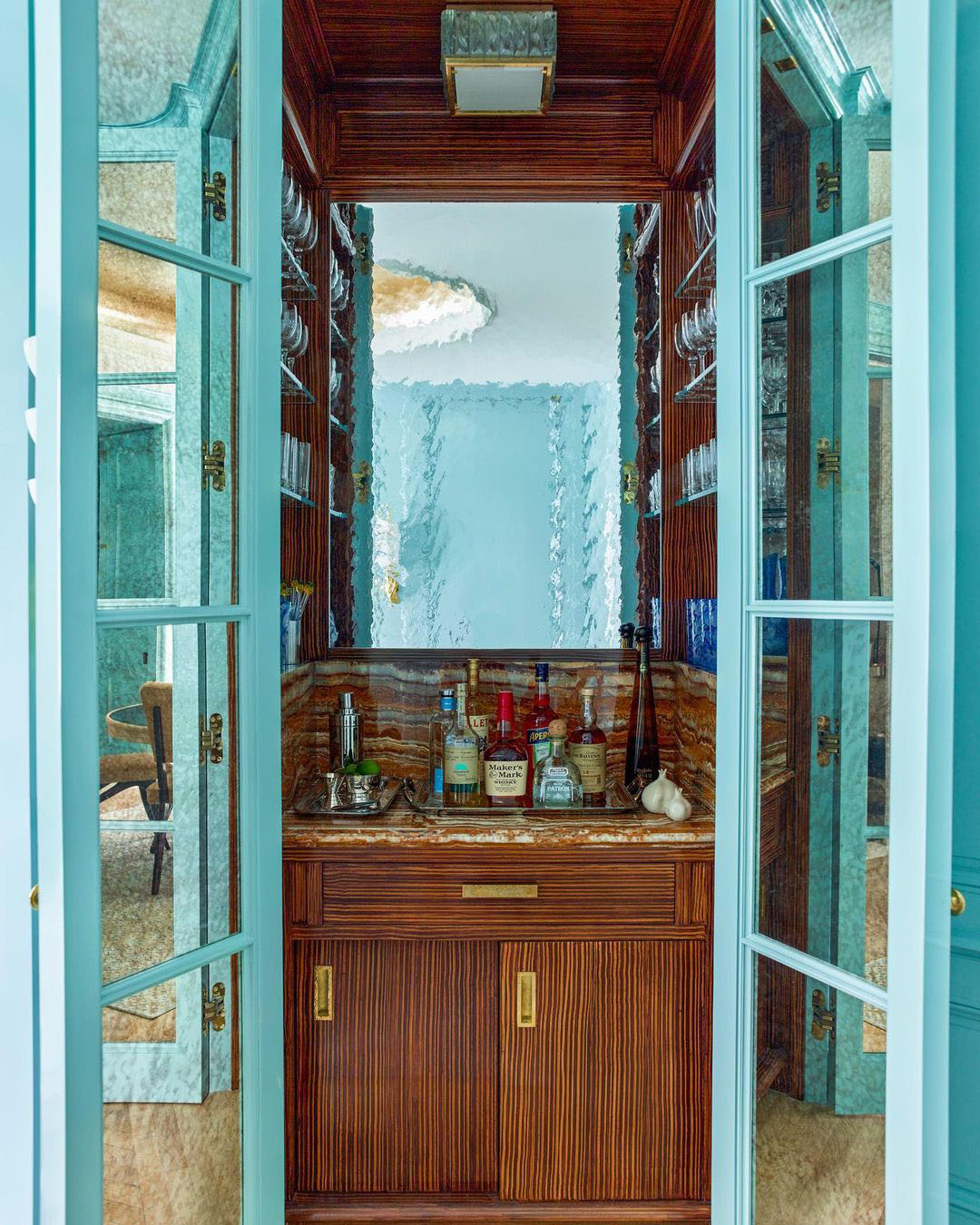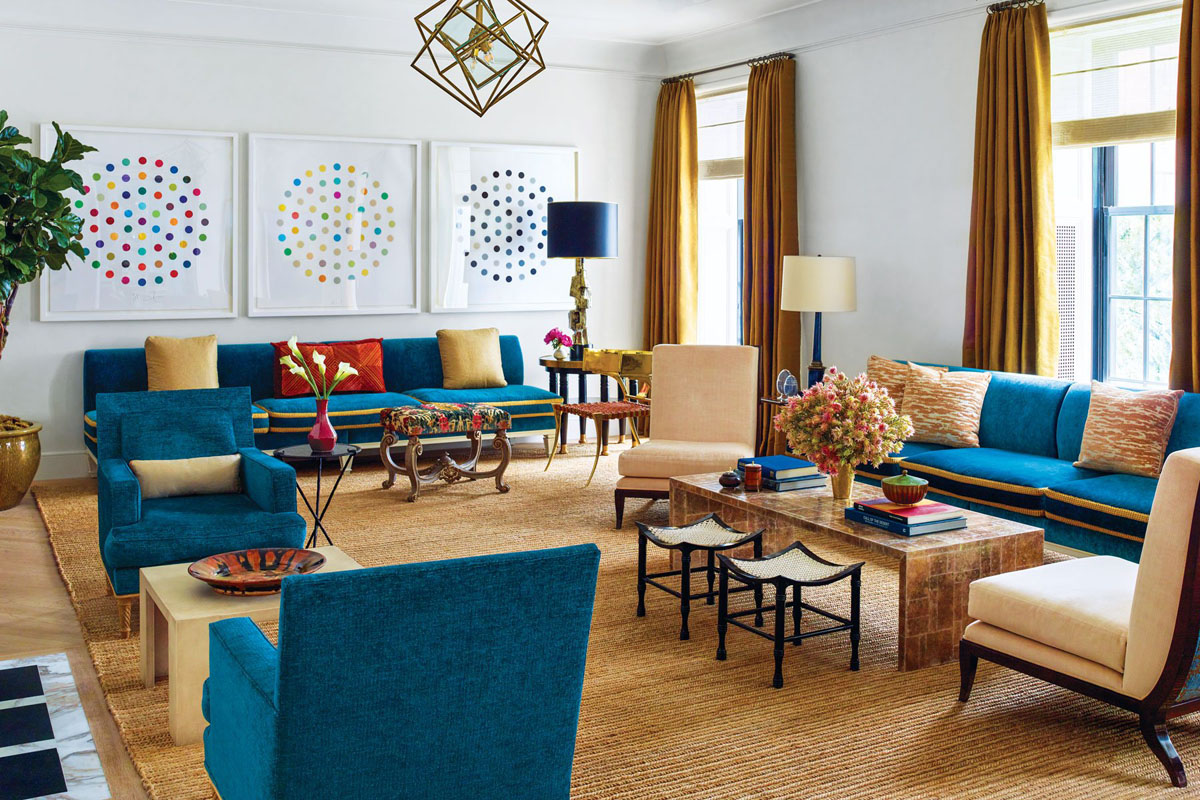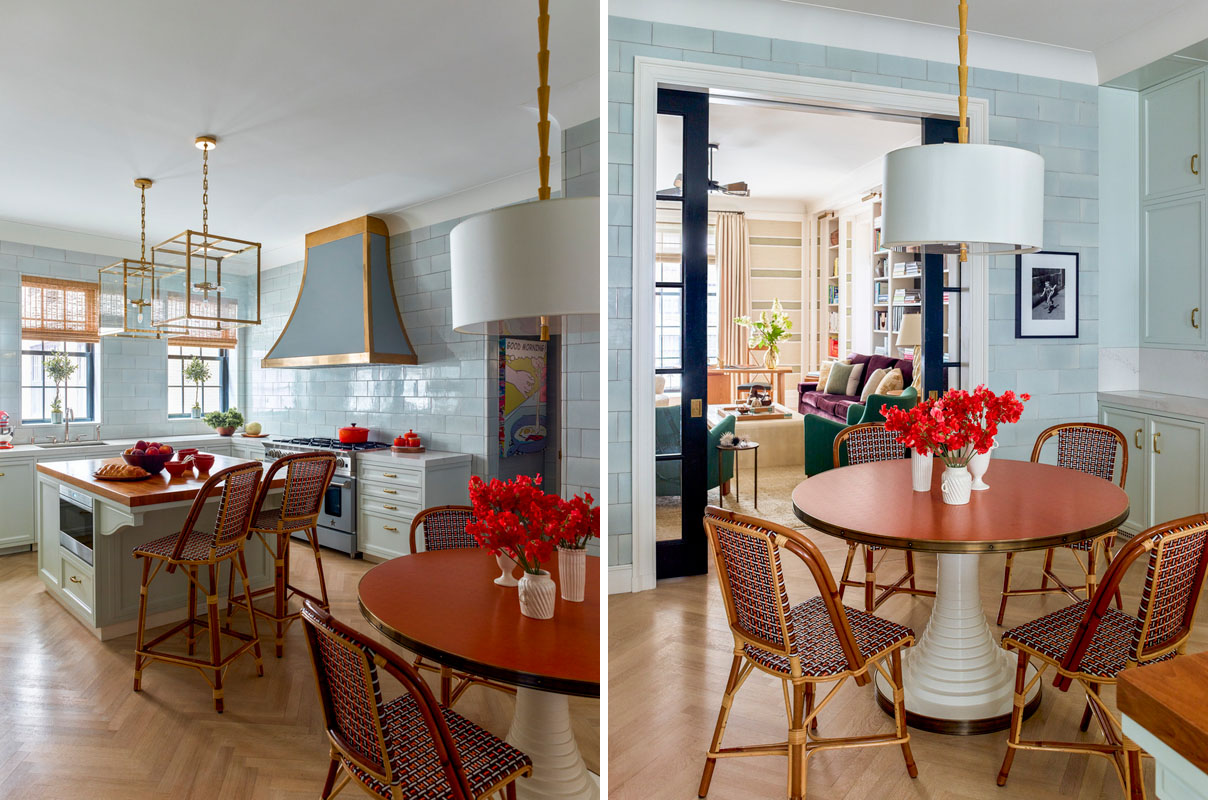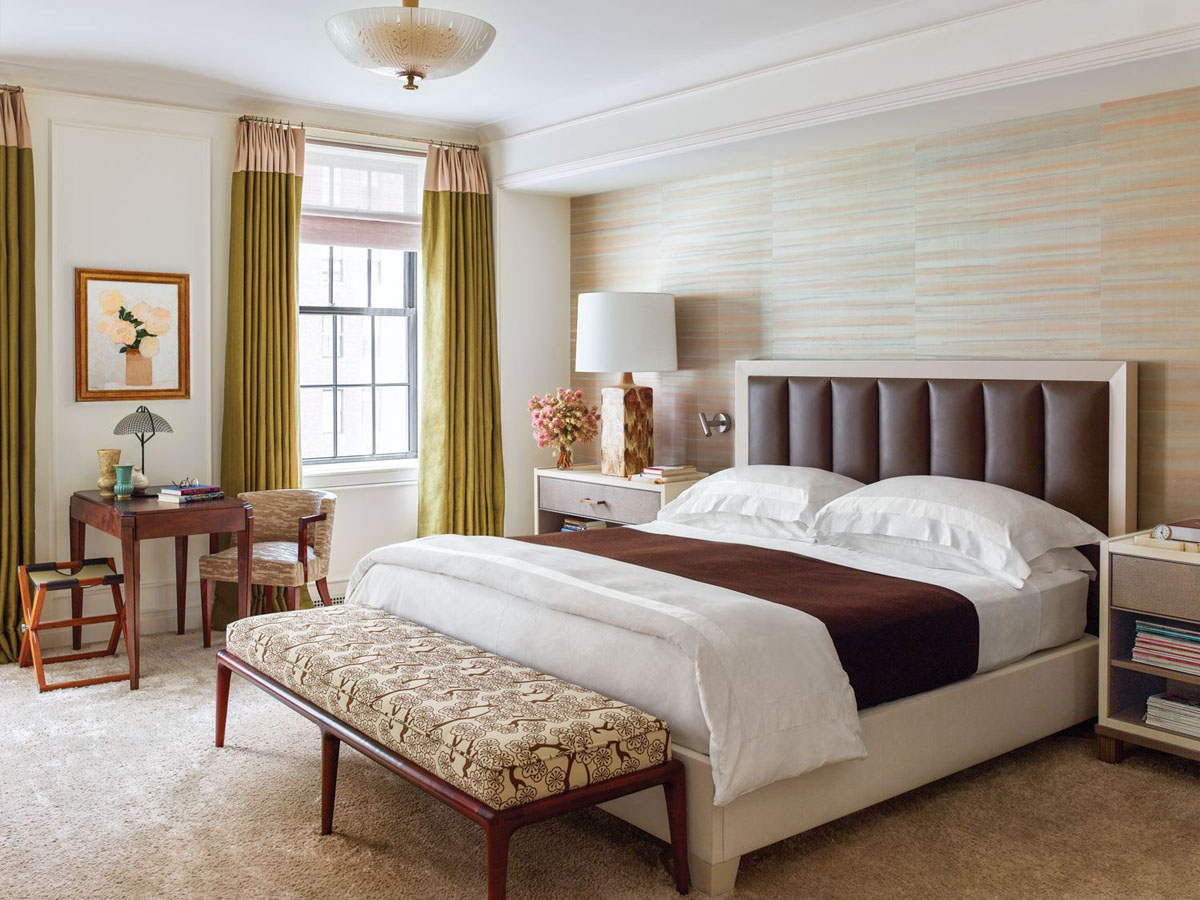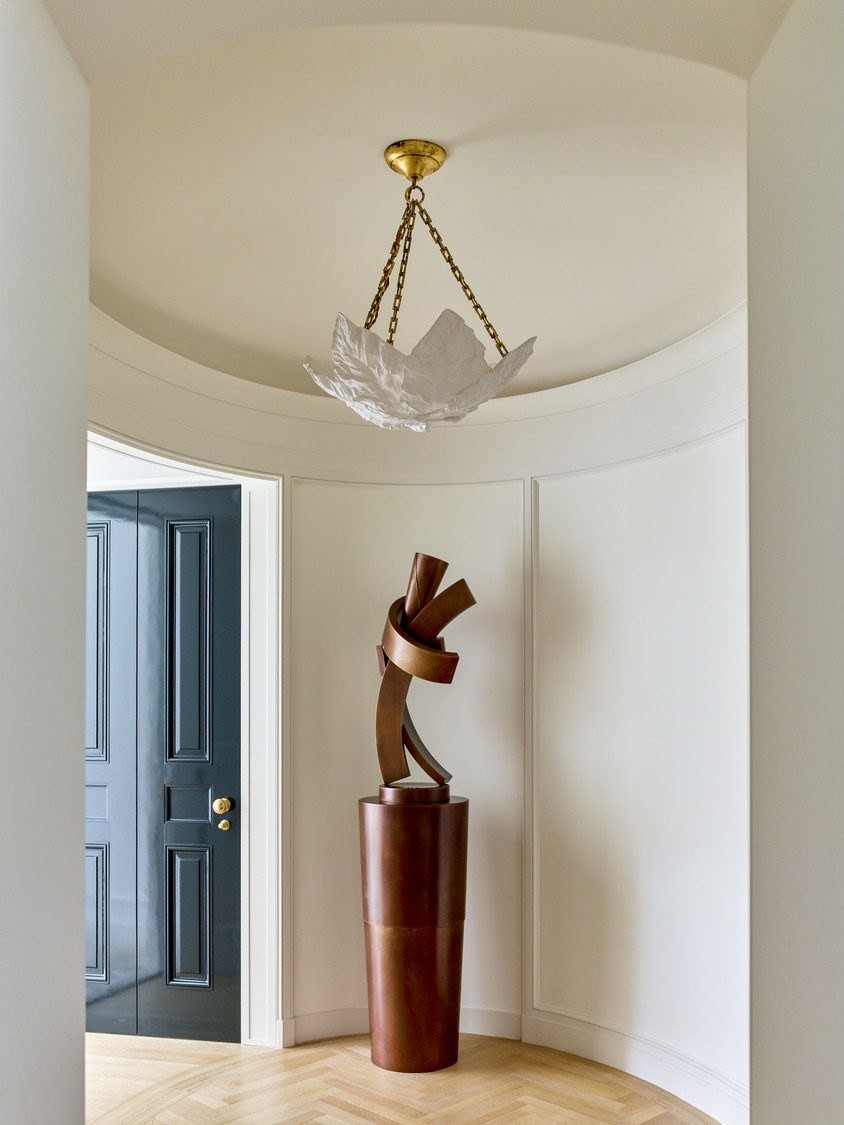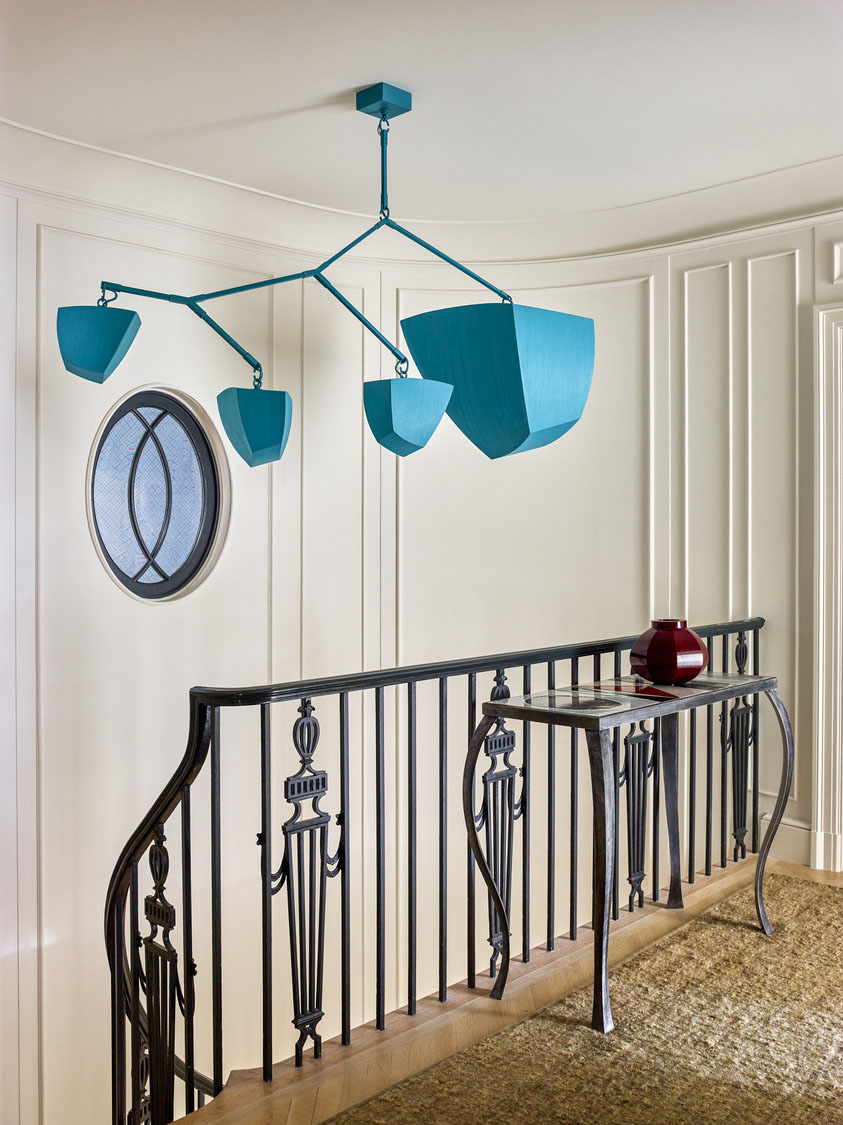 See Also: Elegant Manhattan Townhouse Blends Classicism with Eclecticism
Architect: Peter Pennoyer