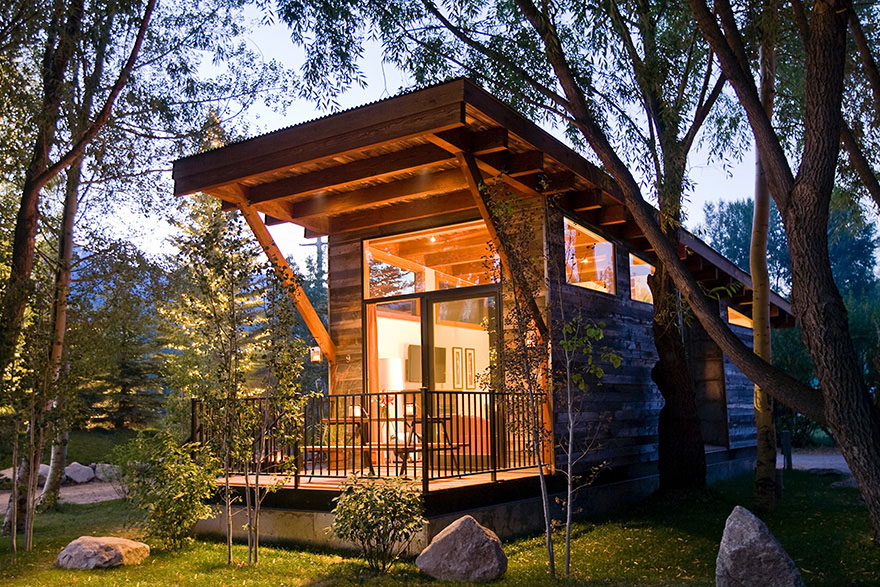 The Wedge is a luxury rolling cabin model by Wheelhaus built for comfort and functionality. The tiny cabin has 400 square foot of living area.
This energy efficient prefabricated tiny house model comes "turn key" with all appliances, hardware and utility hookups included.
Each unit features one bedroom that fits a king size bed, a bathroom, a kitchen/living room and a private deck. The ceilings and sides of the exterior are covered with rustic cedar.
An angled roof, which starts low above the bedroom and builds to 12.5 feet in the living room with large windows, allow plenty of natural light into the home.
The base price of this model is US$89,500.