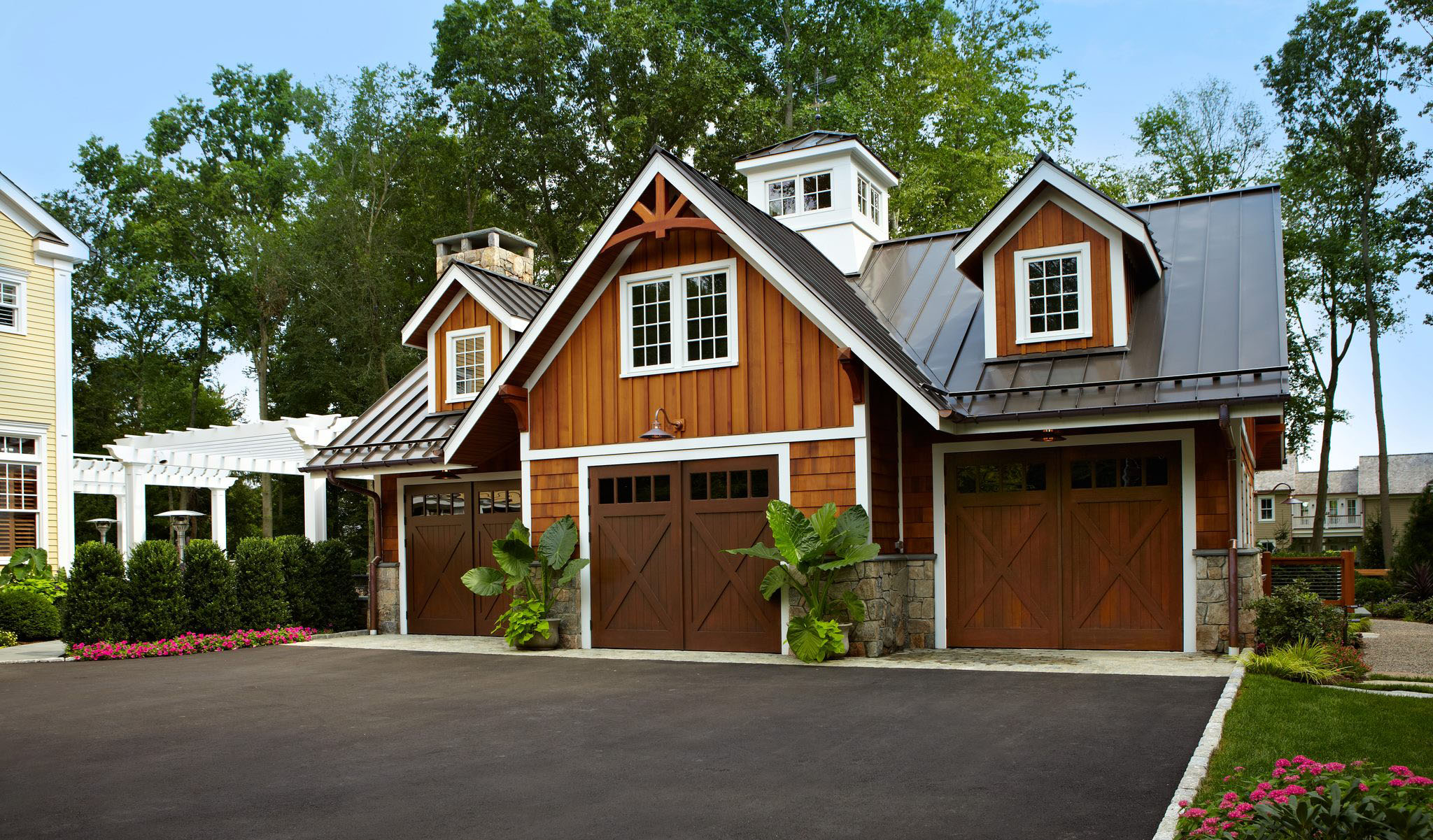 This lovely classic contemporary home in Connecticut has an entire barn-like structure built to accommodate the garage. On the outside, it looks like a three-car garage house. The spacious interior of the structure has a car elevator which leads to a subterranean parking space in the basement.
Designed by TR Building & Remodeling, the mezzanine of the luxury garage is also a "man cave" with a wet bar, TV lounge and a bathroom. The basement has a wine cellar with access to the car elevator.
Natural materials are used such as stone flooring, reclaimed chestnut and pine lumber for the interior walls.
Between the garage building and the main house is an outdoor patio.