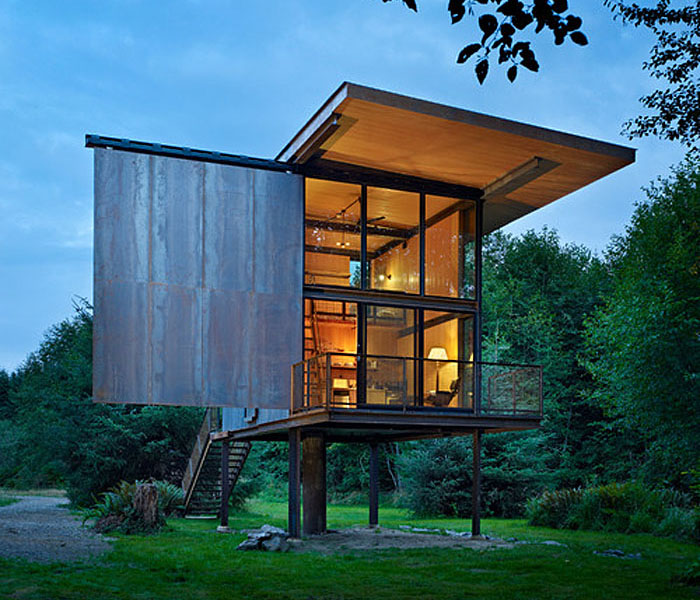 Sol Duc Cabin is a 350 sq ft steel-clad cabin on stilts  in Olympic Peninsula, Washington that can be completely shuttered when the owner is away.
Designed by Olson Kundig Architects and built by Schuchart/Dow, most of the structure was prefabricated offsite. It has two levels with the dining and kitchen areas on the lower floor and a sleeping loft with some shelving above. A cantilevered steel deck extends from the lower level.
The cabin is a compact, low-maintenance, virtually indestructible structure that can protect it from strong coastal storms.