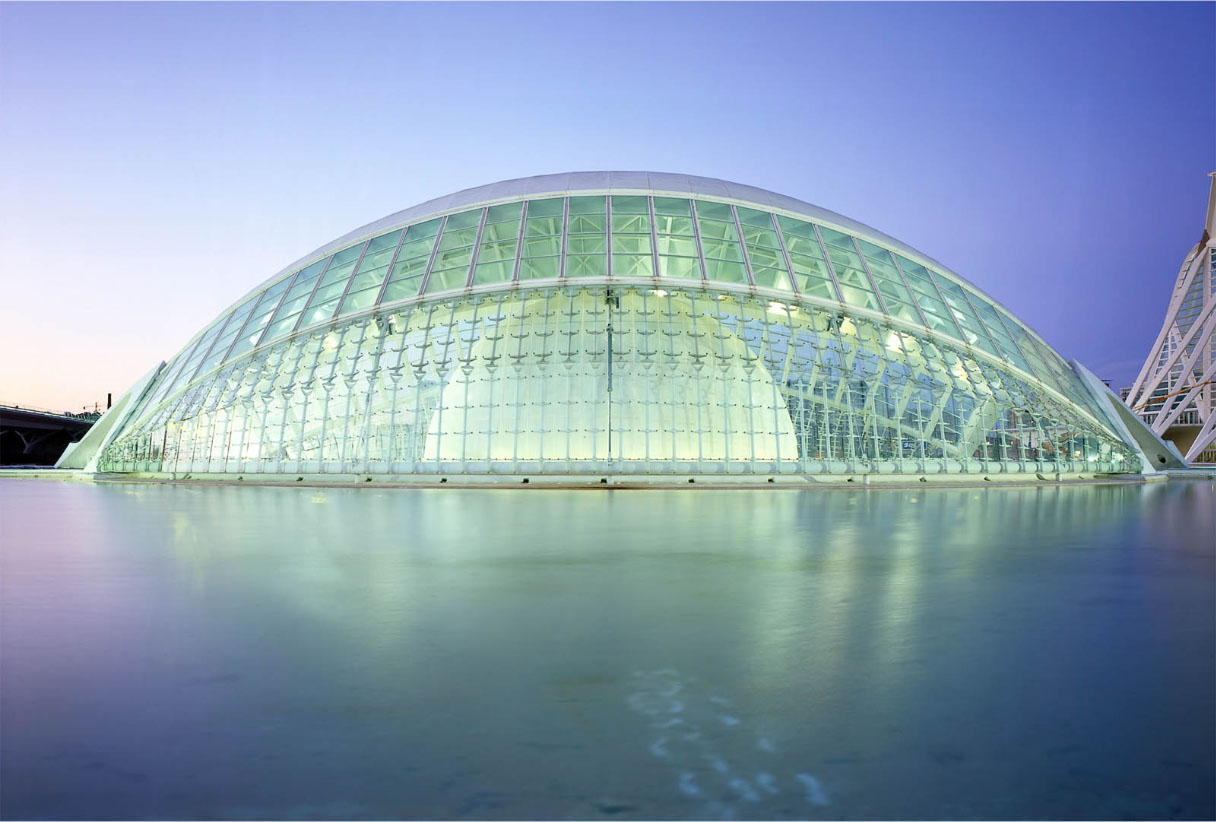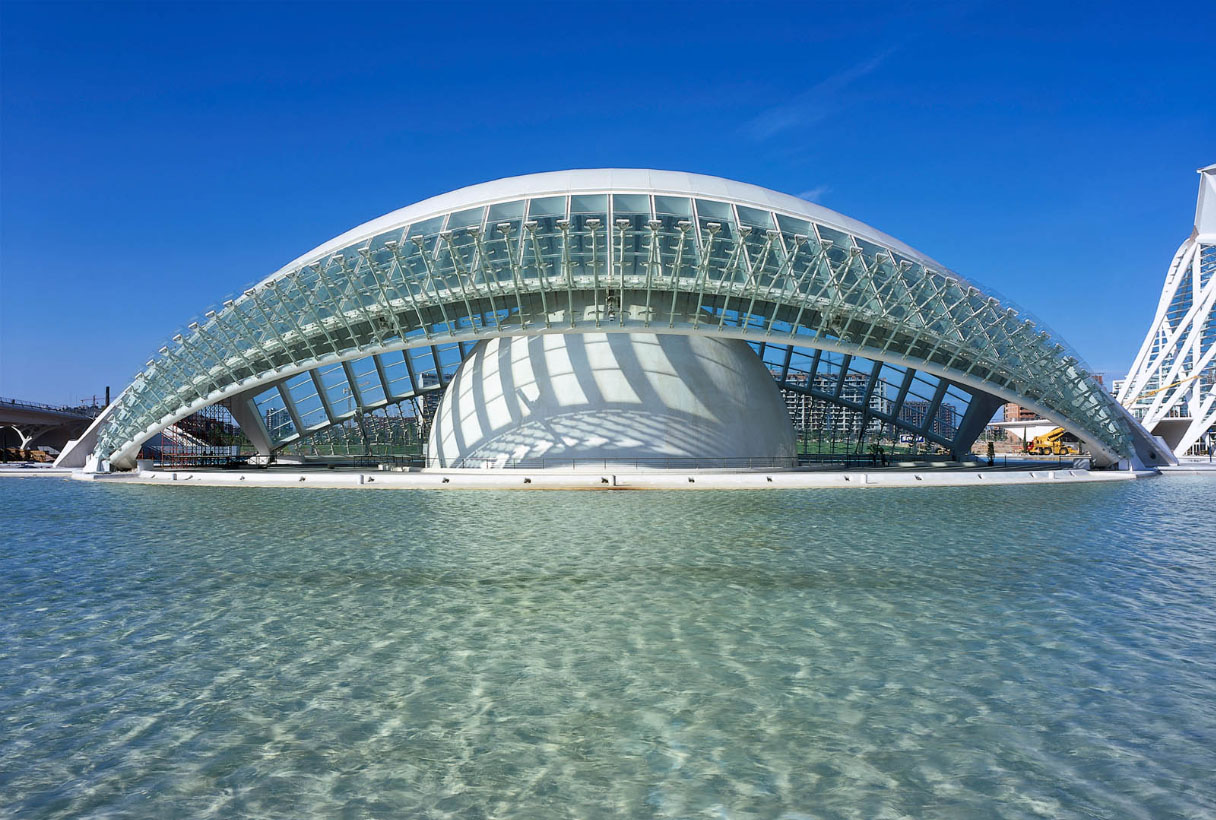 Built in the shape of the human eye, L'Hemisfèric is one of the structures within the City of Arts and Sciences in Valencia, Spain.
Designed by architect Santiago Calatrava, L'Hemisfèric houses an IMAX theatre, a Planetarium and a Laserium. The "pupil" is the hemispherical dome of the IMAX theatre and the "eyelid" can open and close by using hydraulic lifts to operate the steel and glass shutter.
This impressive architectural masterpiece is situated at the end of the dried up riverbed Turia. Calatrava wanted to bring water back to the area by creating a reflecting pool which also serves as a stunning artistic display at night when the lighting creates an image of a whole eye.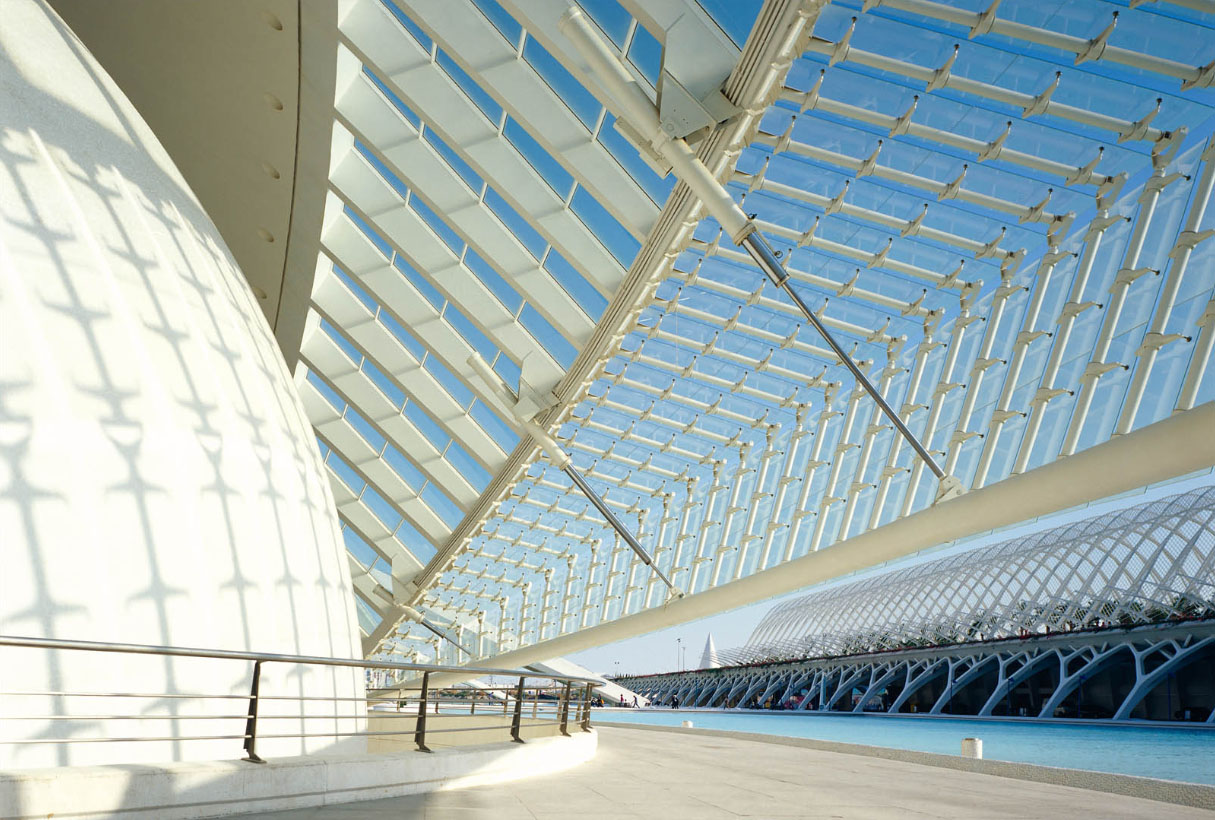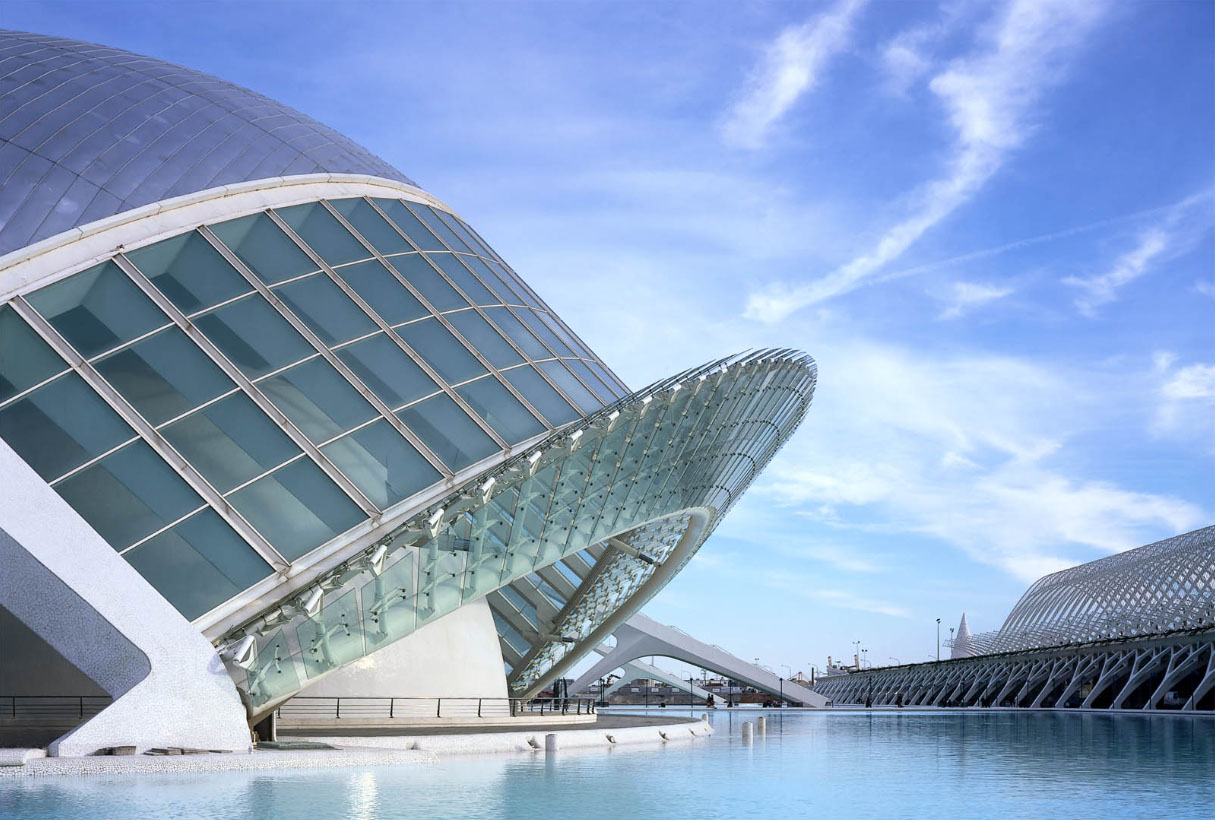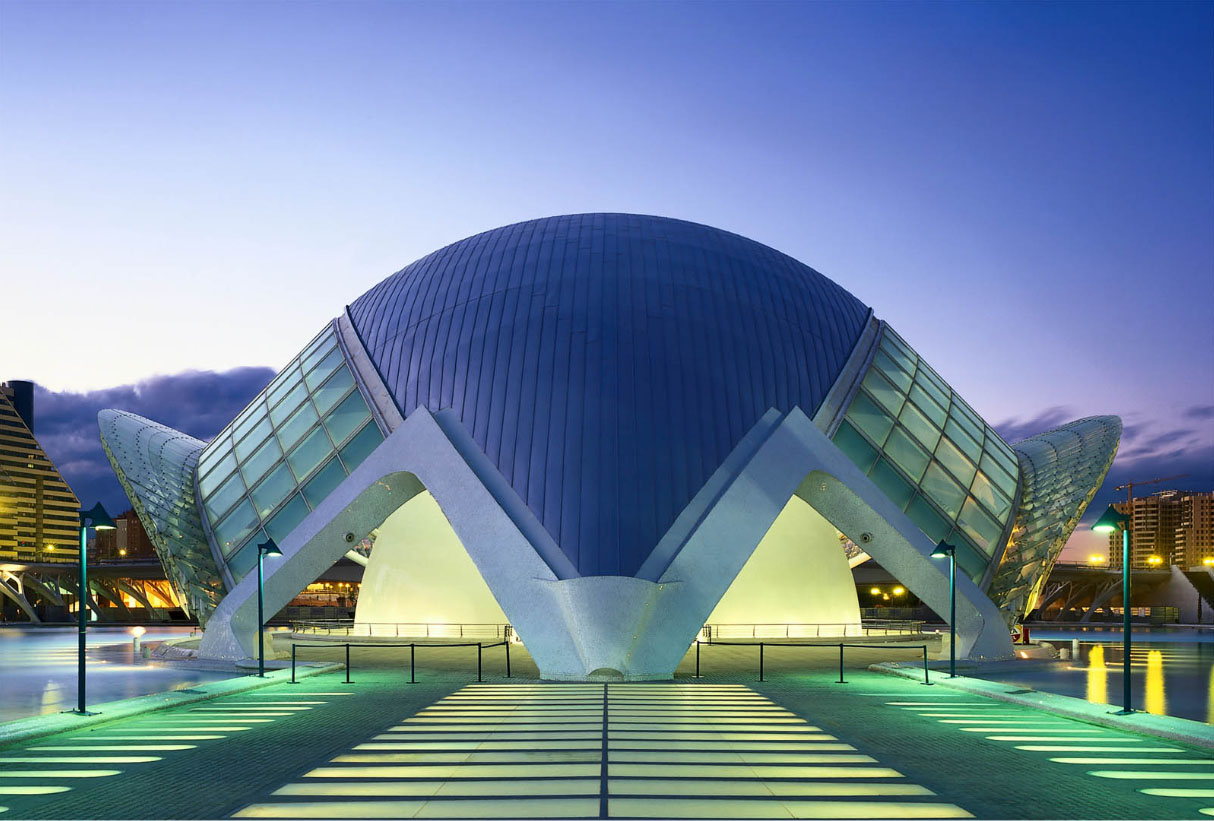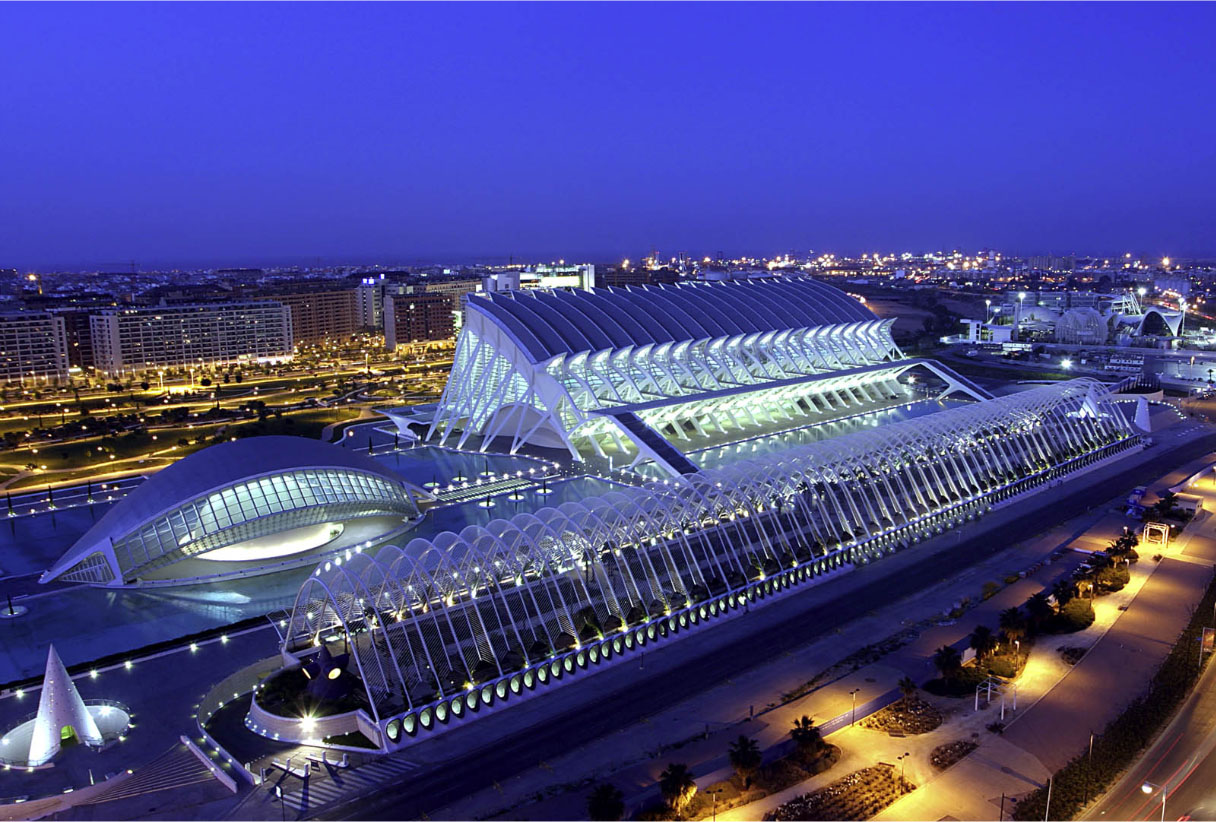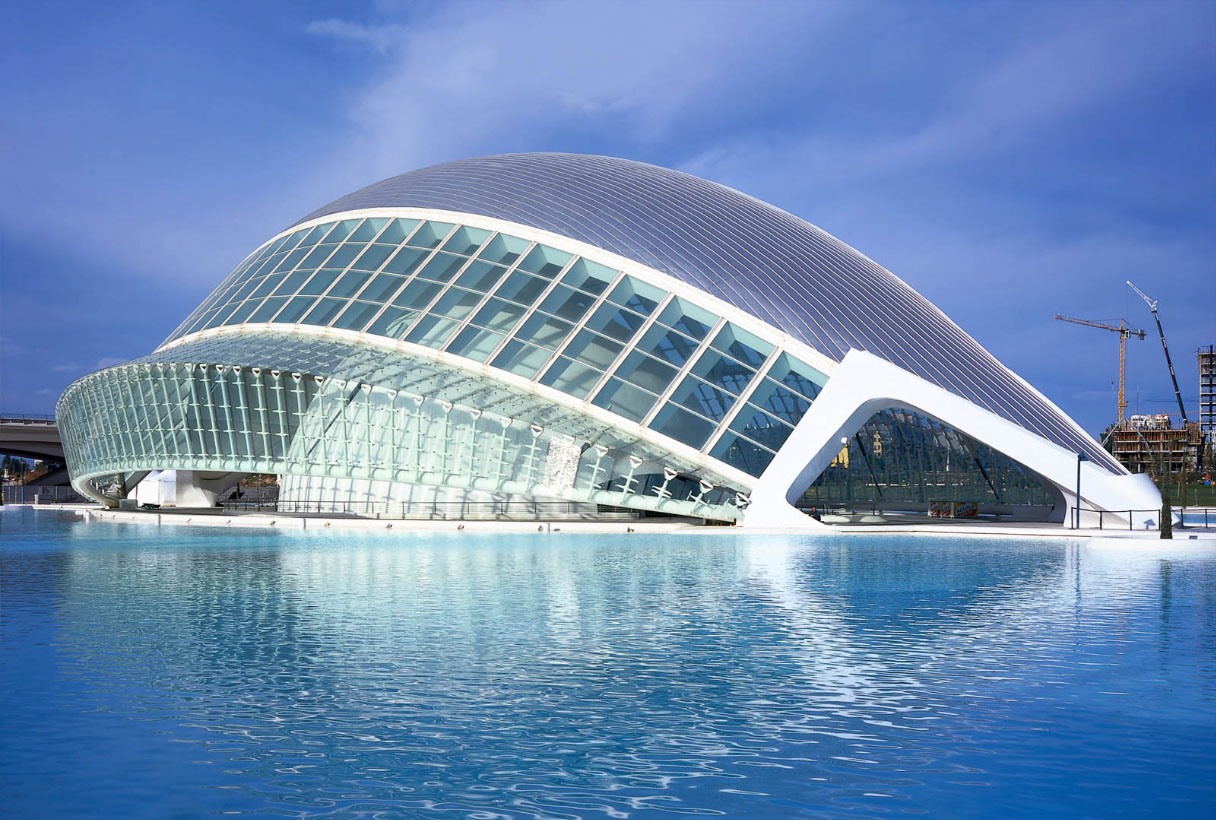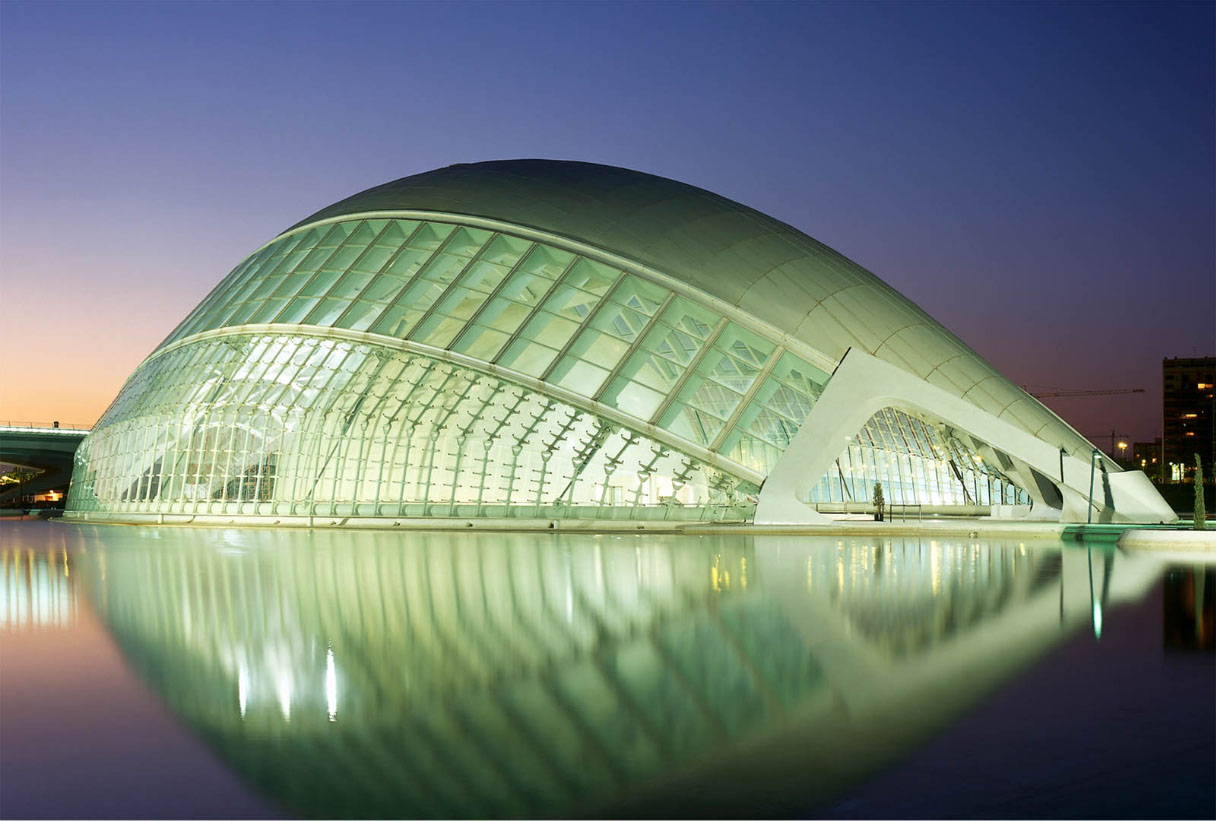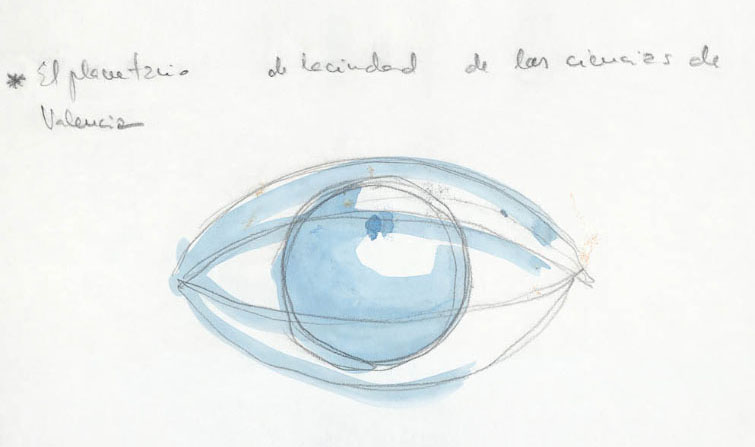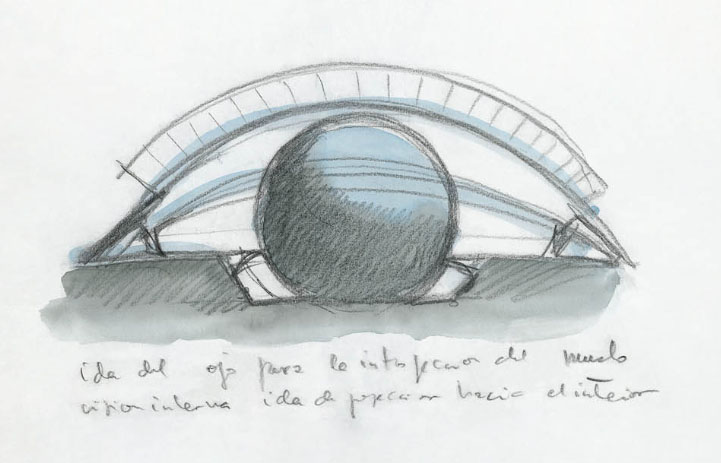 Architect: Santiago Calatrava