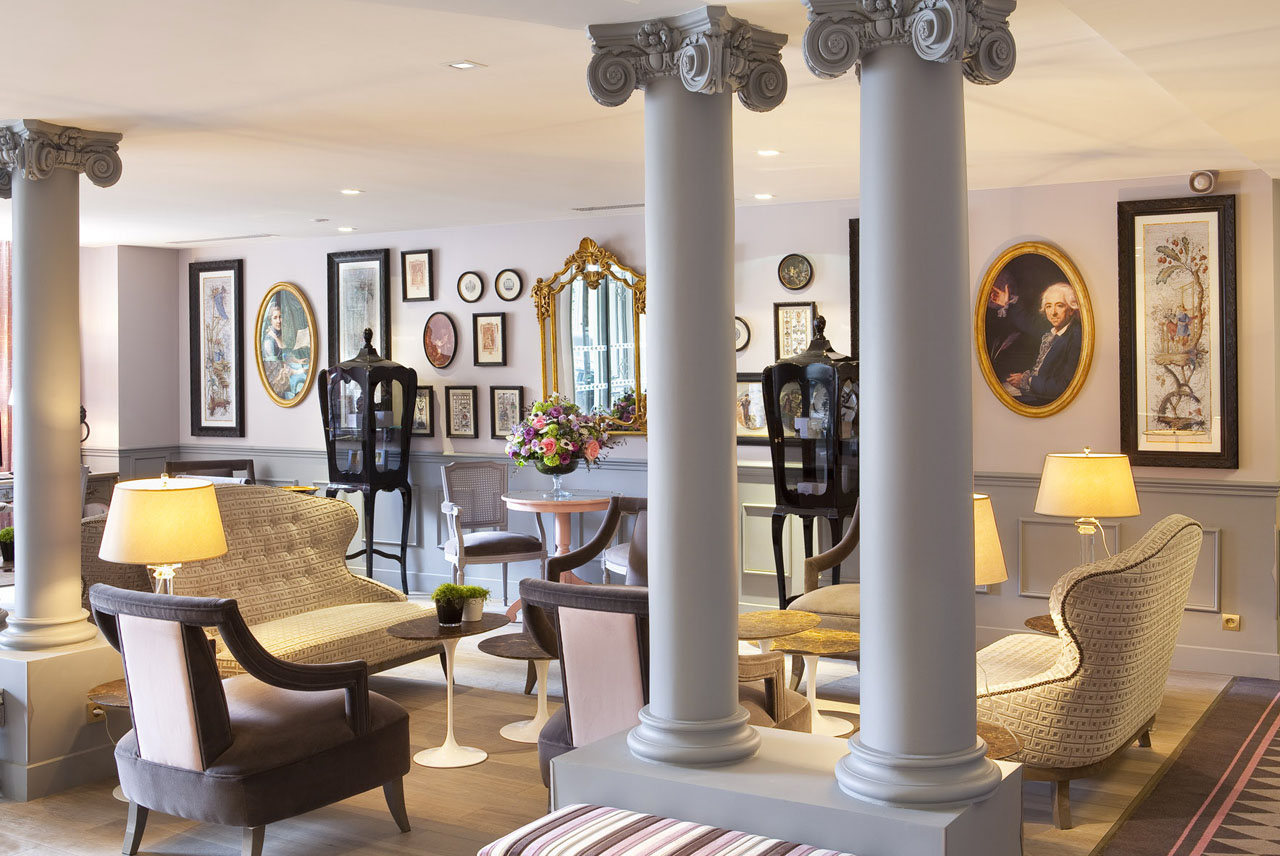 La Maison Favart is a discreet boutique hotel facing the Opéra Comique in Paris, France. Architects Atelier Jean-Luc Bras and Exclusive Interiors collaborated to create a theatrical setting that is bohemian, elegant and refined.
The hotel bears the names of the historic director of Opéra Comique Charles-Simon Favart and his actress wife Justine Duronceray, Madame Favart.
Each of the the 39 guest rooms is decorated in vibrant colours with distinctive decor blending modern touches with classic 18th century style.