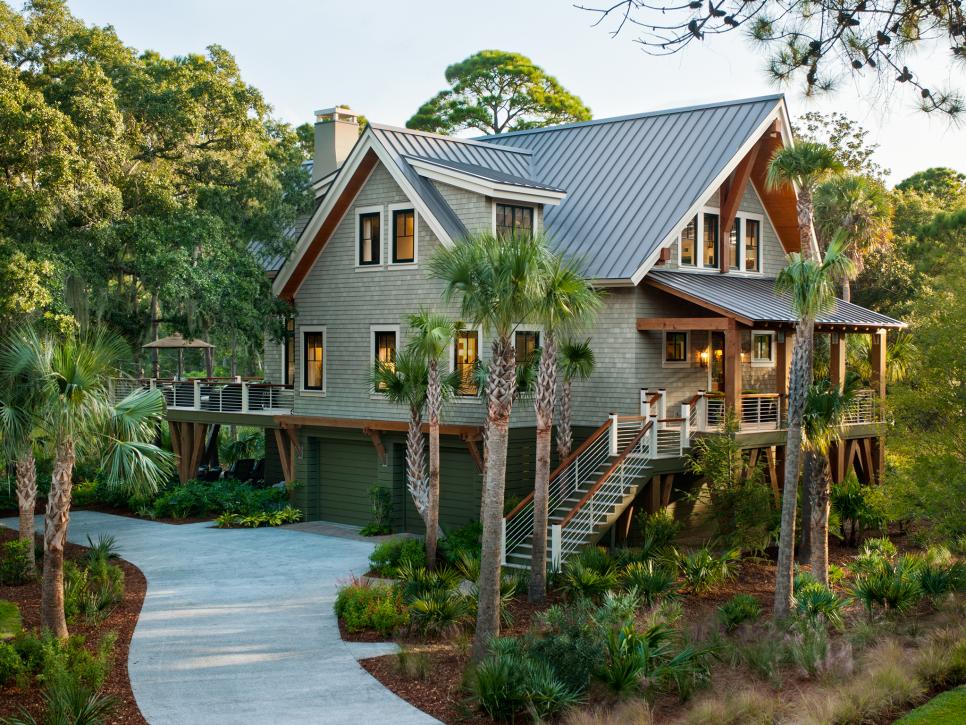 119 Halona Lane, Kiawah Island, South Carolina is a luxurious vacation retreat, energy efficient home designed by Christopher Rose Architect.
The 3,000 sq ft, 3-bedroom Indigo Park residence was featured in HGTV Dream Home.
In order to accommodate hurricane conditions and flooding, Southern yellow pine supports elevate the home 10 feet above ground level.
Inside the house, interior designer Linda Woodrum created an intimate Southern look. The 12-foot ceilings in the living room provides a front-row seat to Kiawah Island's tranquil marsh views.