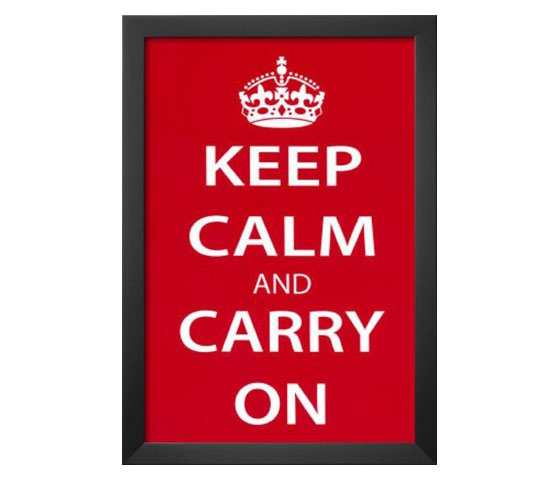 The decorative theme of Keep Calm And Carry On has enjoyed a surge in popularity in recent years. It was originally a propaganda poster in red with white text created by the Government of the United Kingdom during the Second World War to boost the morale of the public in the event of an invasion by the Nazis.
After 50 years, its Crown Copyright expired, and the poster was subsequently rediscovered in 2000 and reprinted with increasing frequency.
The image has since inspired a range of decorative merchandise such as posters, wall decals, throw pillows,  wall clocks, rugs, doormats, shower curtains, mugs and other products.
It is an inspirational and stylish British theme which you can easily add to your home decor.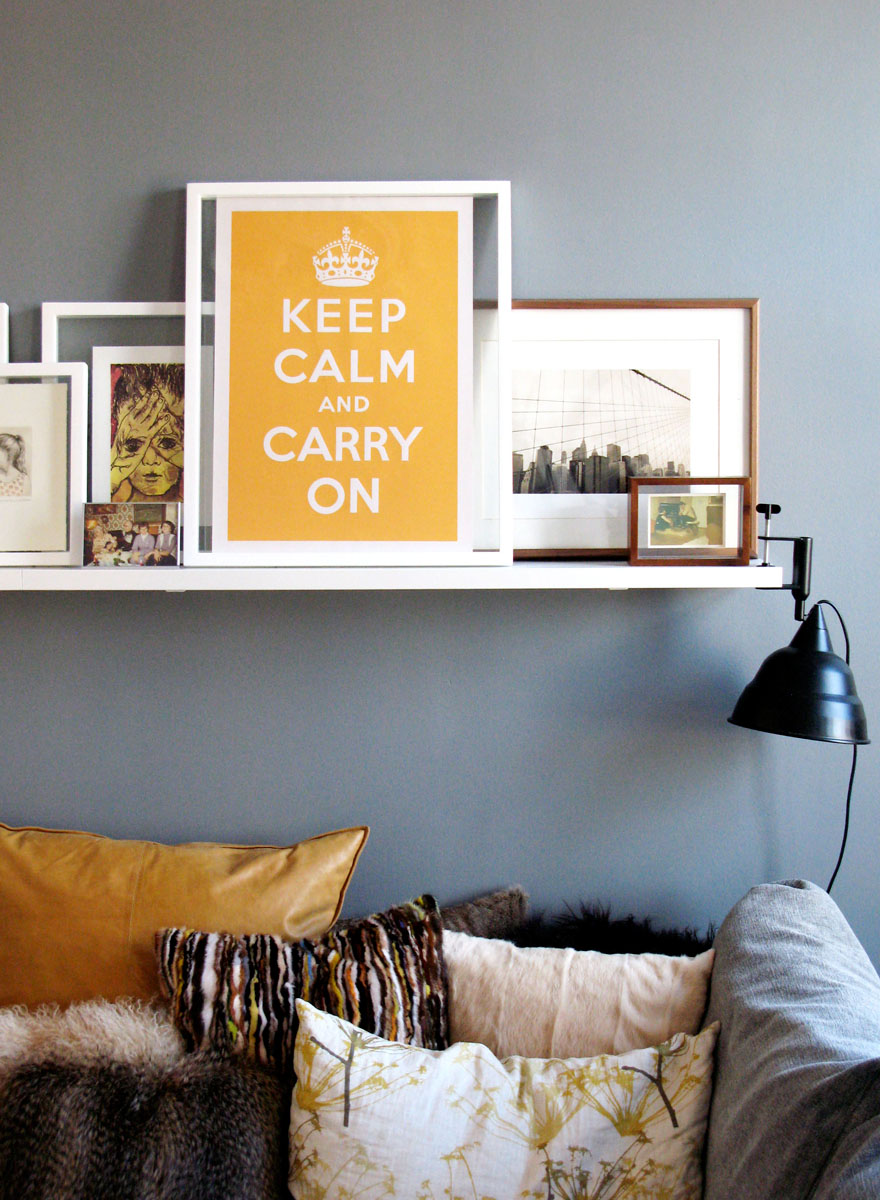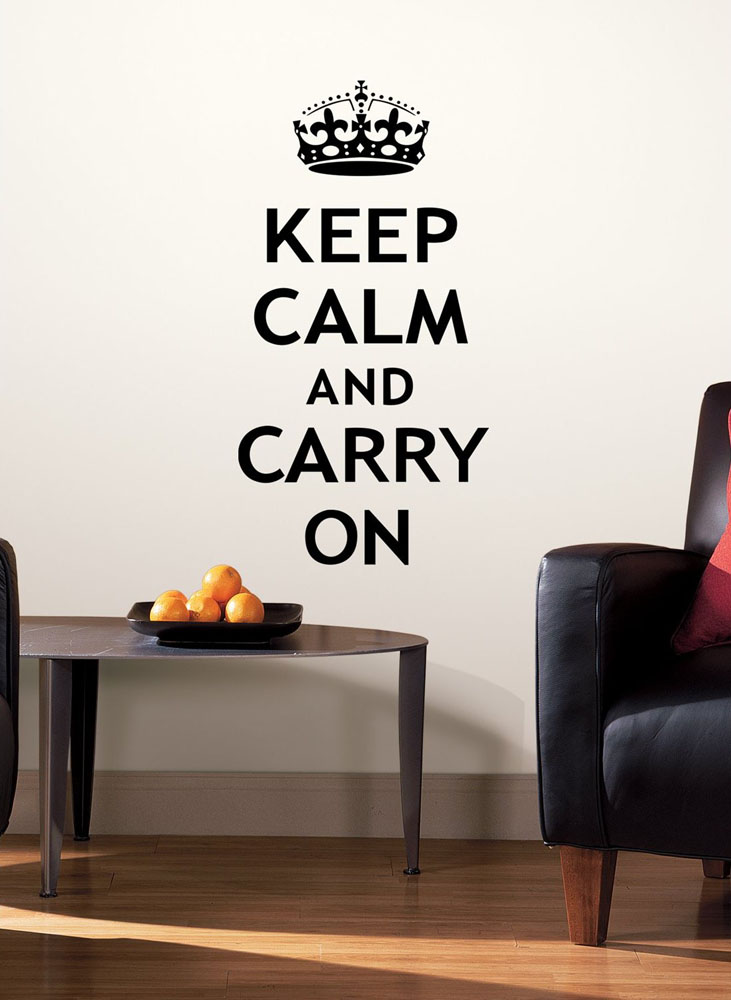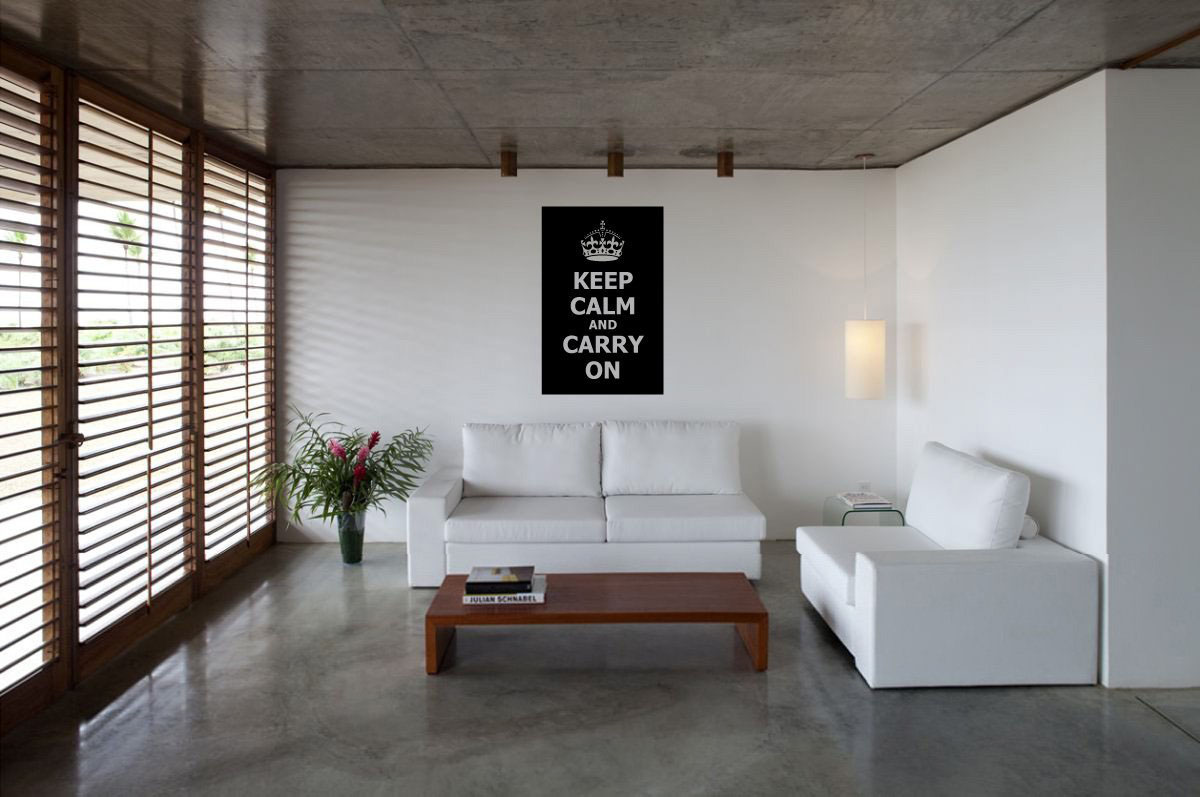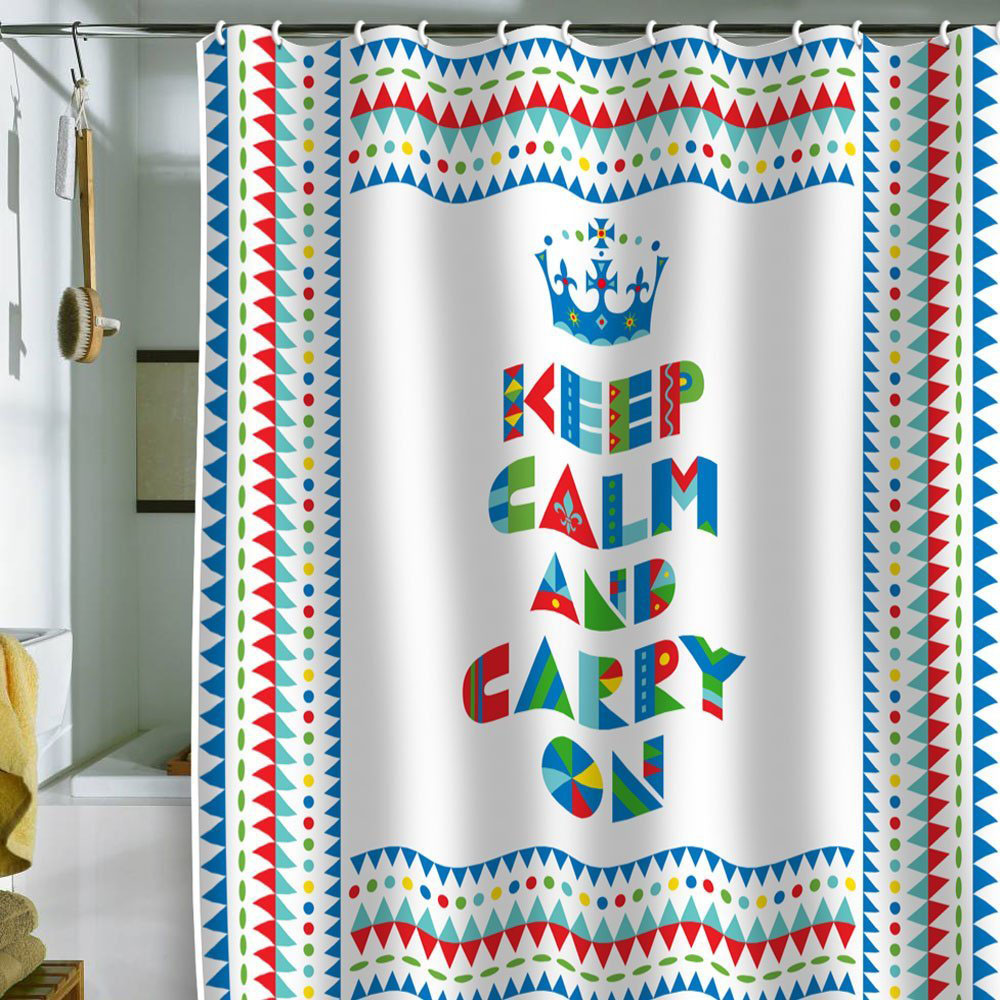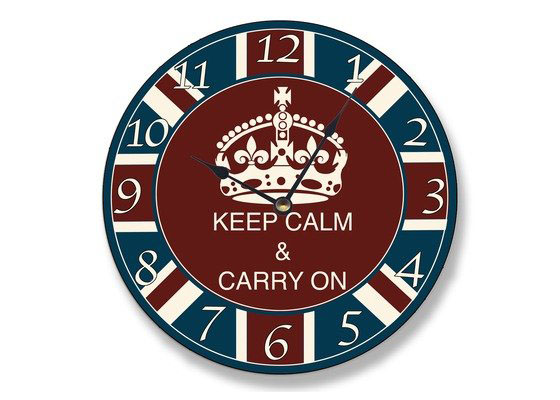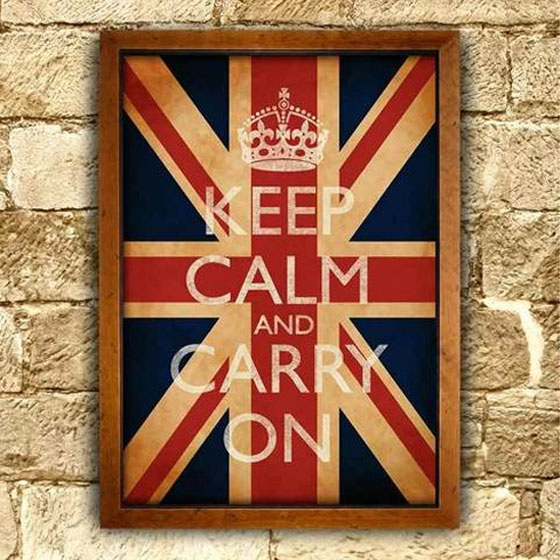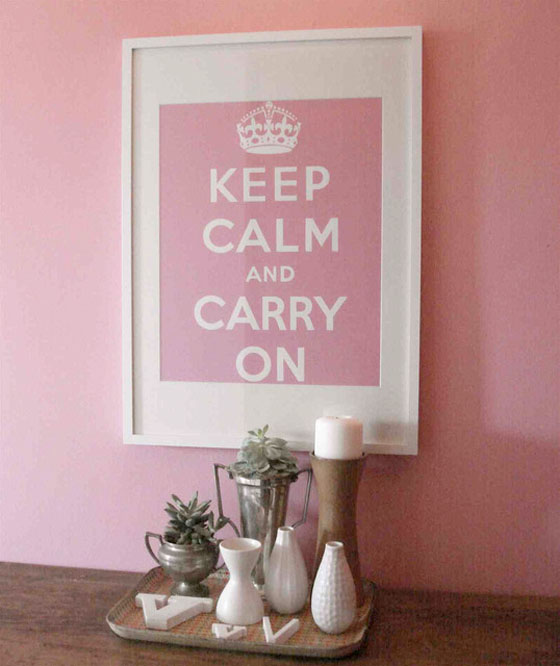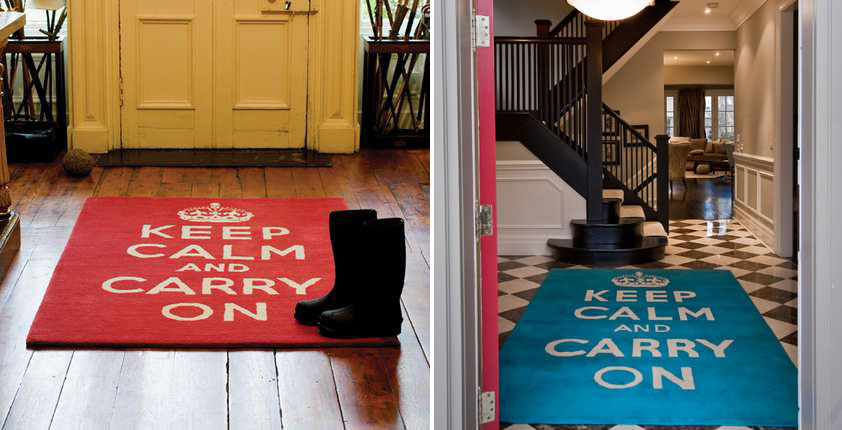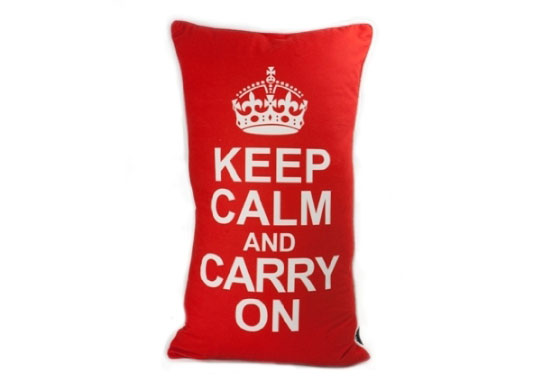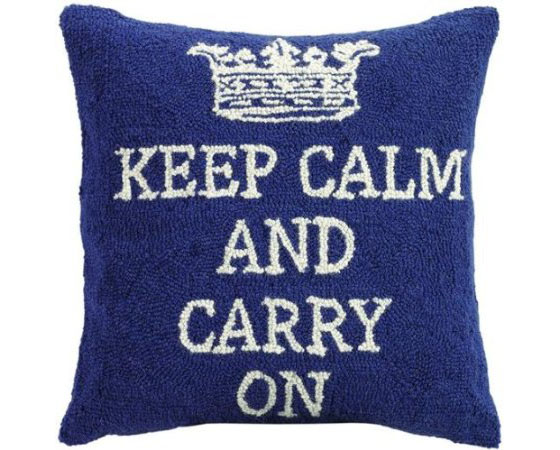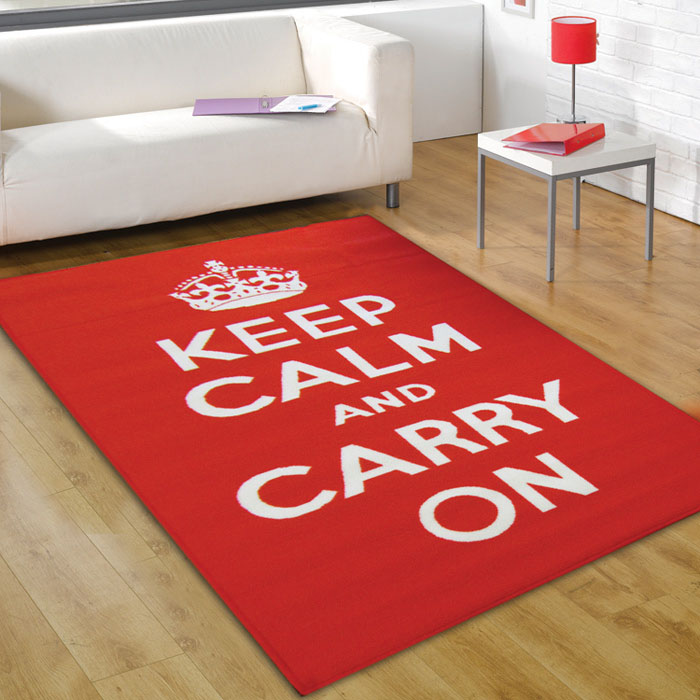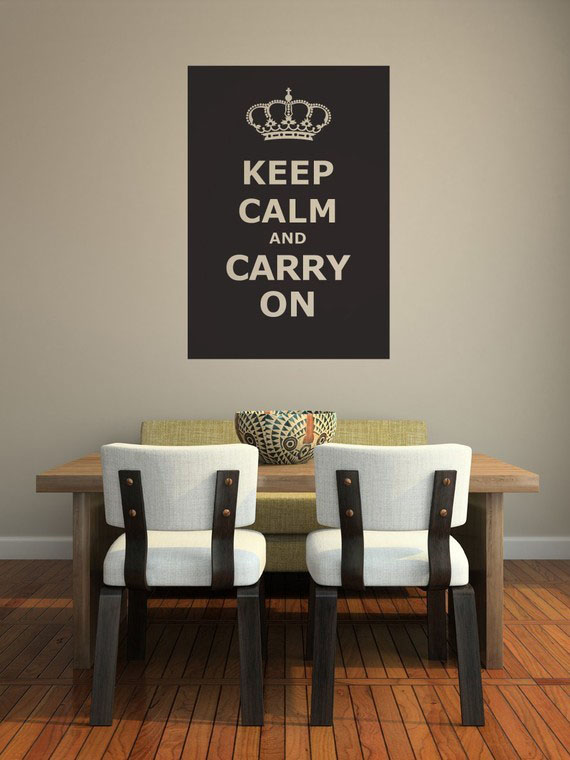 Sources: Amazon, Houzz, Style at Home, Ideas to Steal, Chic at Home, MyFriendMatilda