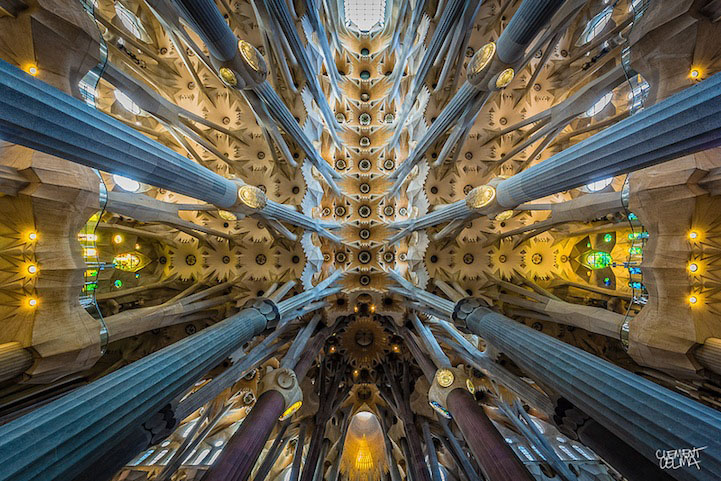 Stunning perspectives of Basílica i Temple Expiatori de la Sagrada Família in Barcelona, Spain has been captured by Barcelona-based photographer Clement Celma.
The geometric symmetry of the design by legendary architect Antoni Gaudí (1852–1926) is mesmerizing.
The church is a UNESCO World Heritage Site. It remains incomplete, over a century since Gaudí began working on it in 1882. It is projected to be completed by 2026 through donations and funding.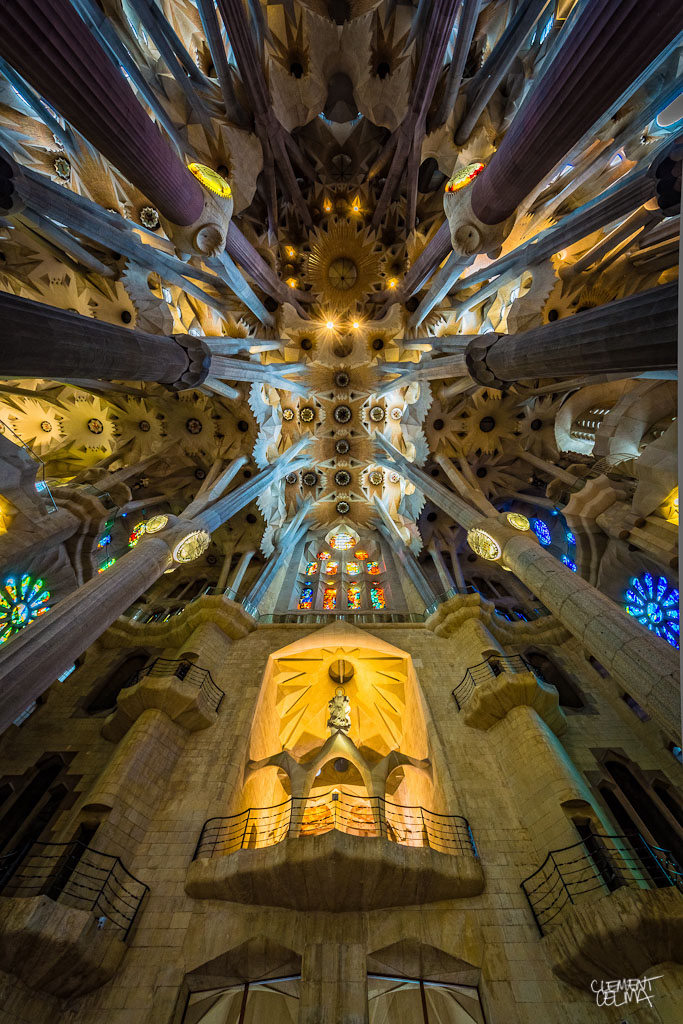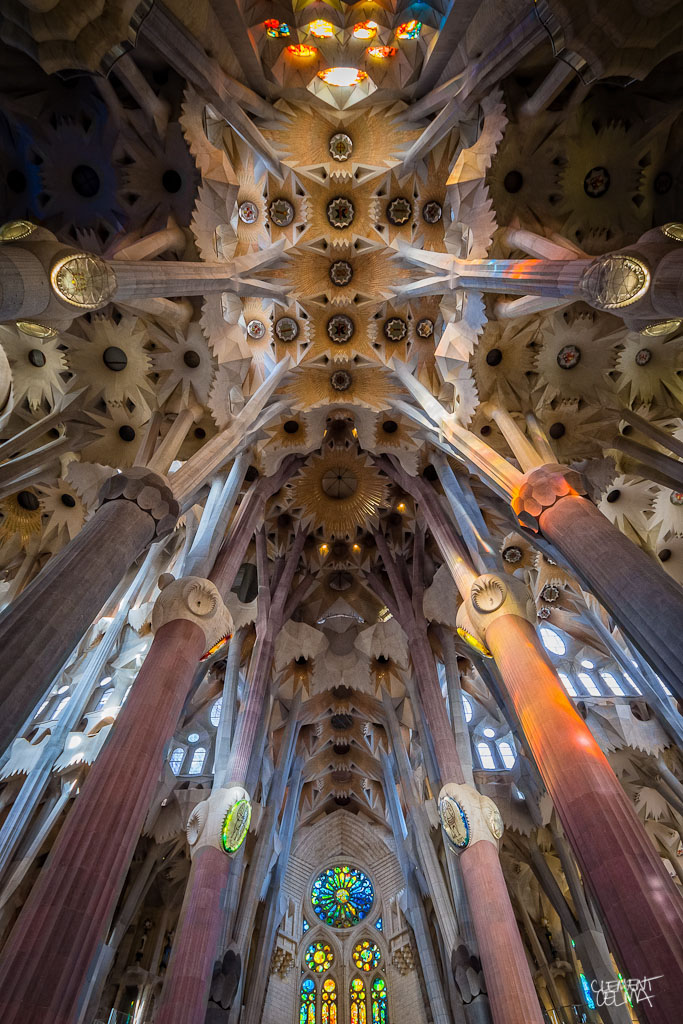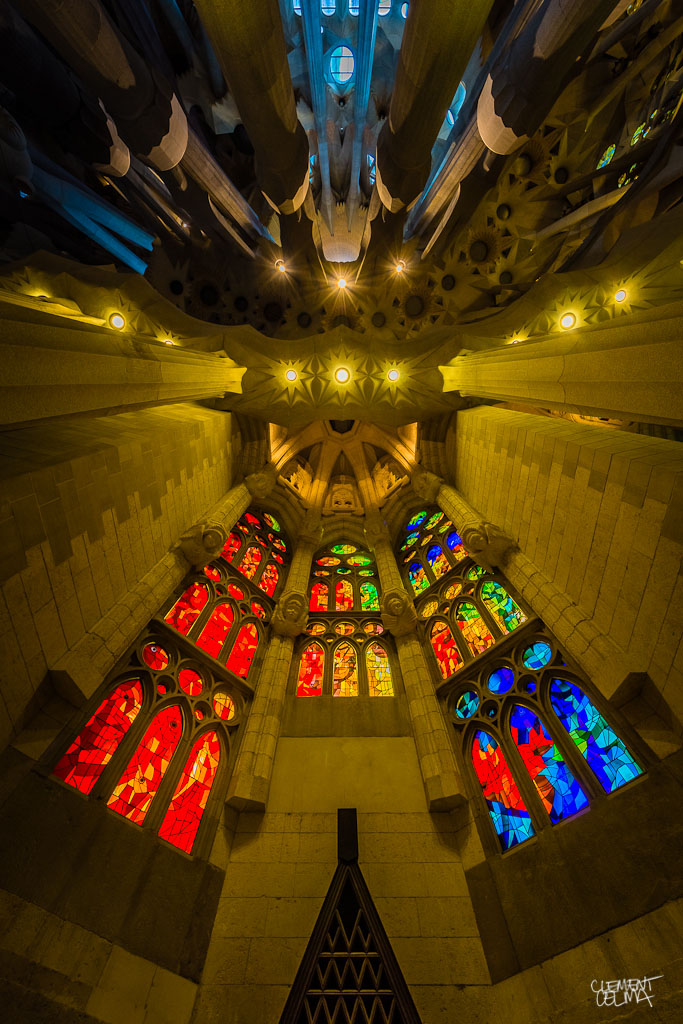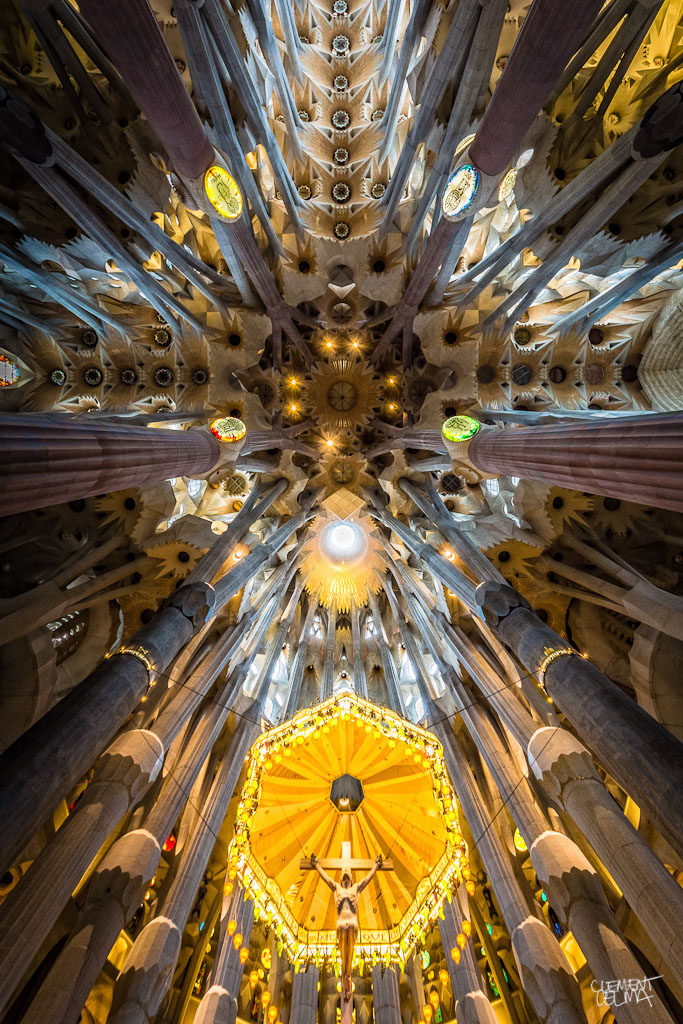 Via: My Modern Met