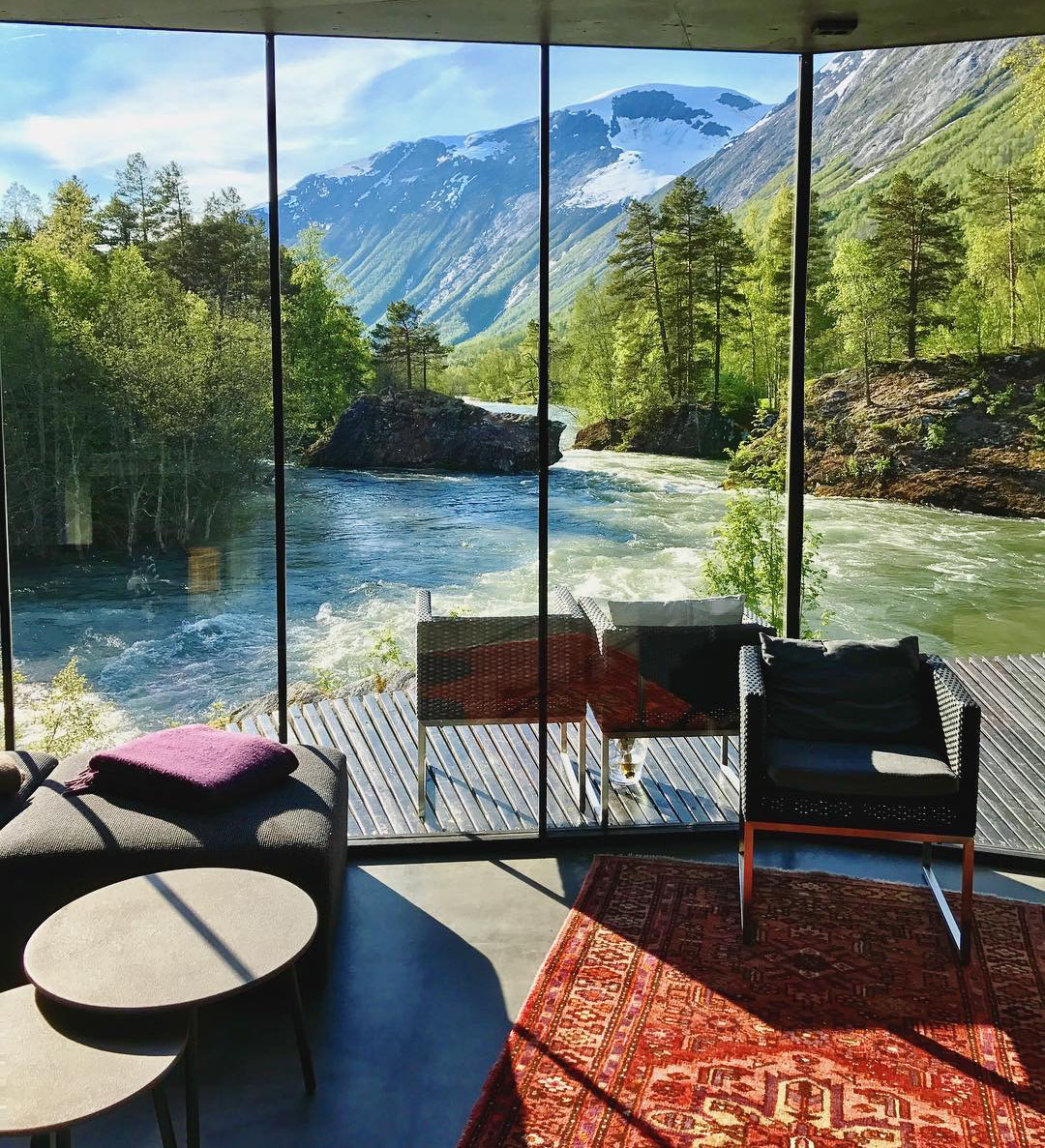 Juvet Landscape Hotel is a minimalist boutique hotel immersed in the spectacular nature of the northwest coast of Norway, just outside the village of Valldal near the UNESCO world heritage Geirangerfjord. Designed by Jensen & Skodvin Architects, the hotel is a harmonious union of nature and modern design.
Each room is a detached small independent house with one, or two of the walls constructed in glass with its own surprising view of the landscape. The views are framed by windows that serve as landscape paintings towards the valley, the forrest, the dramatic river below and the mountains.
The hotel was featured in the 2014 Sci-Fi movie Ex Machina.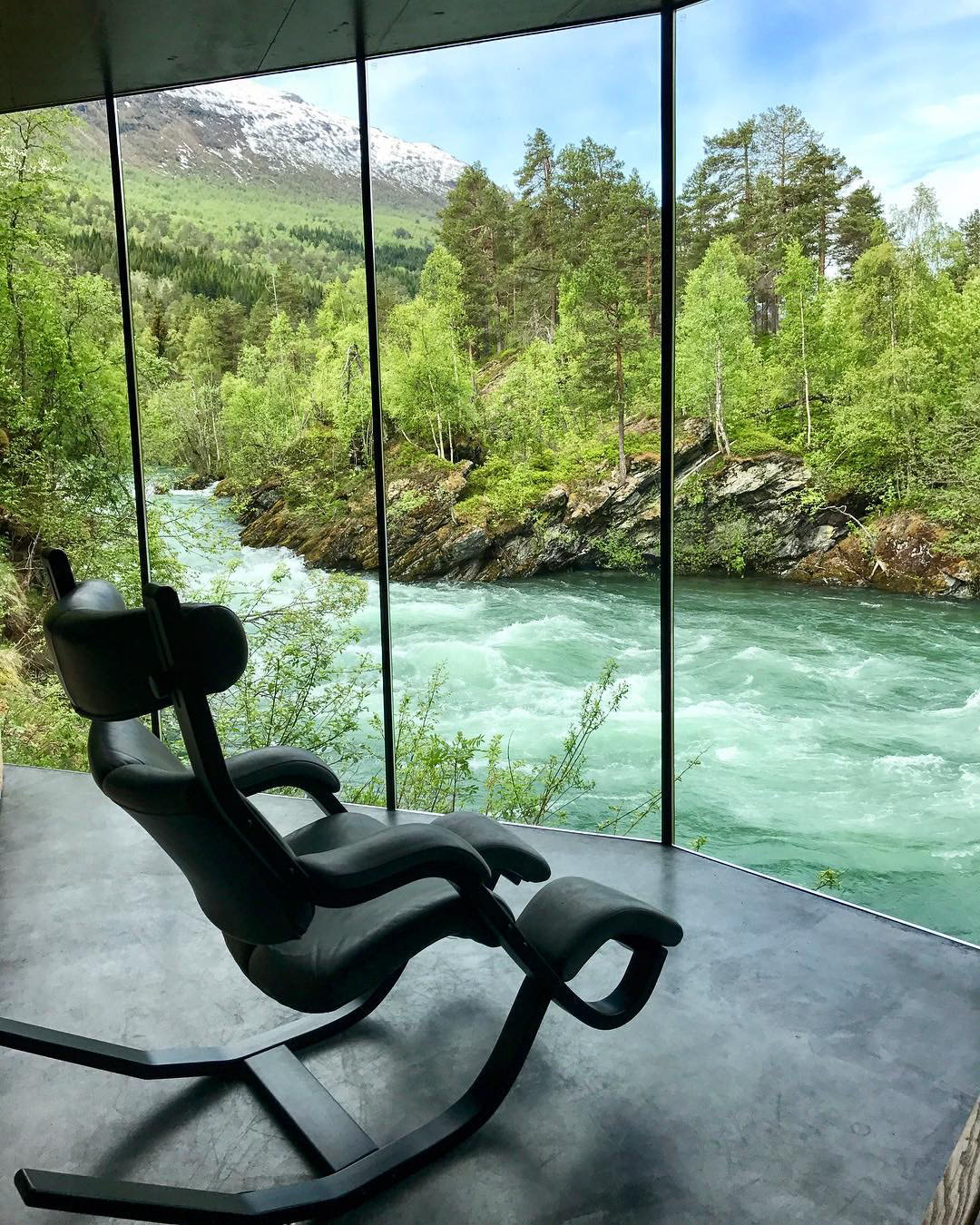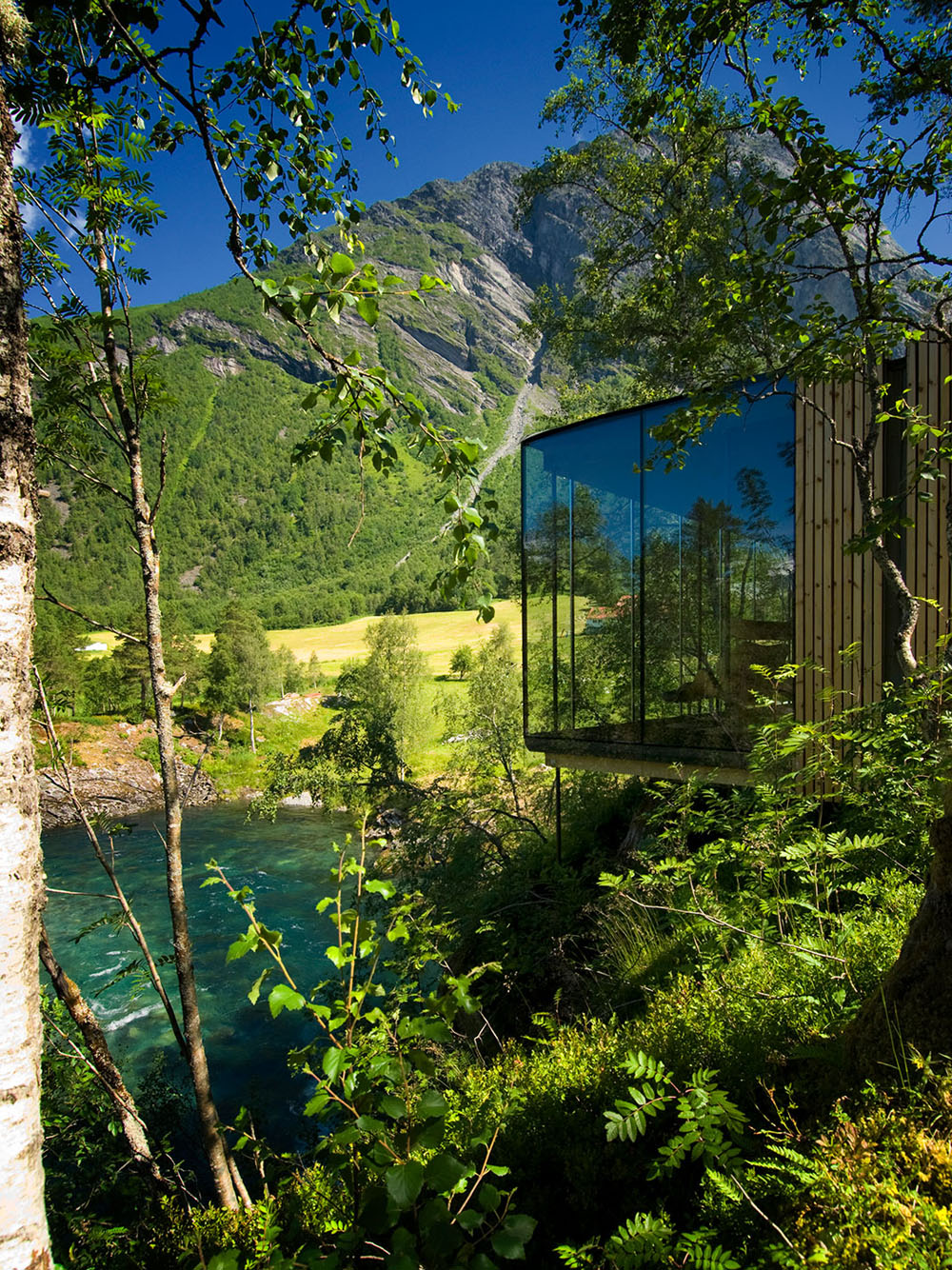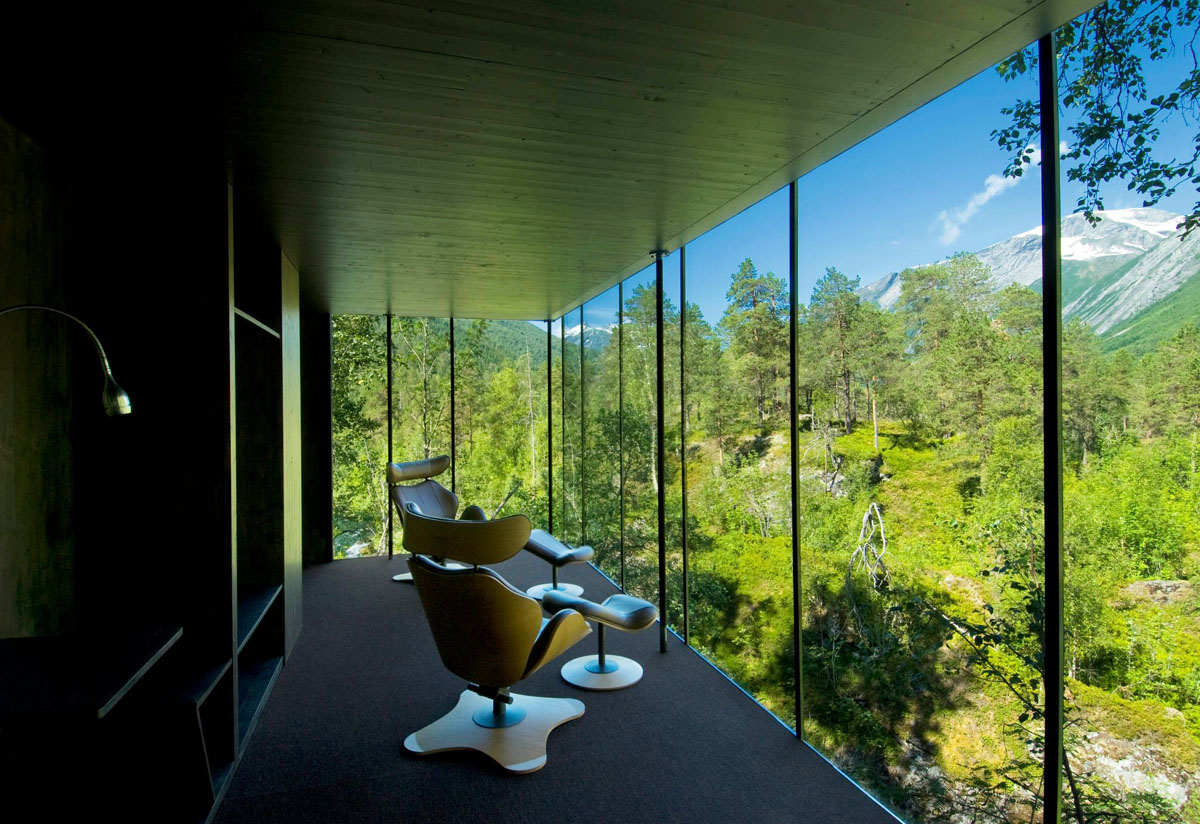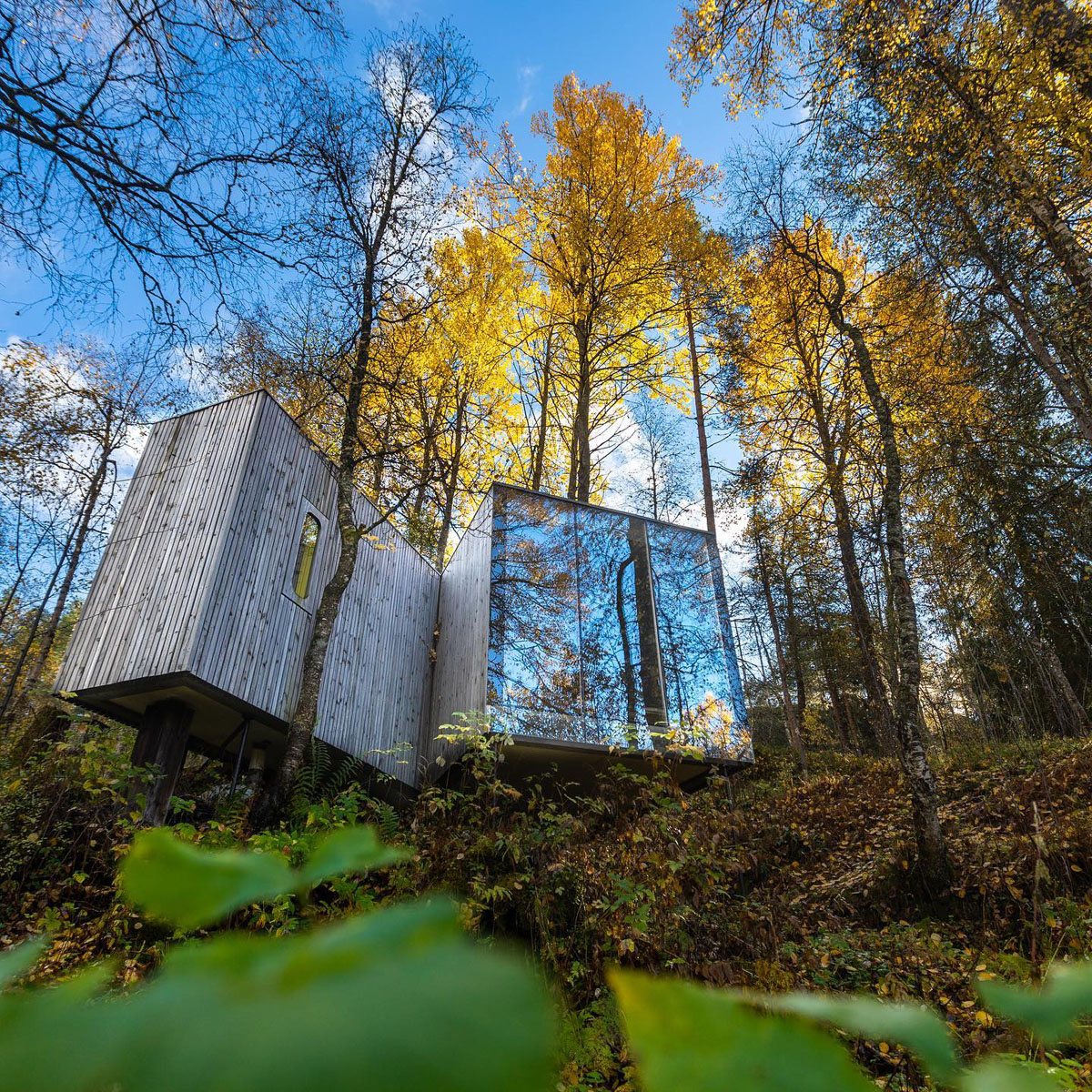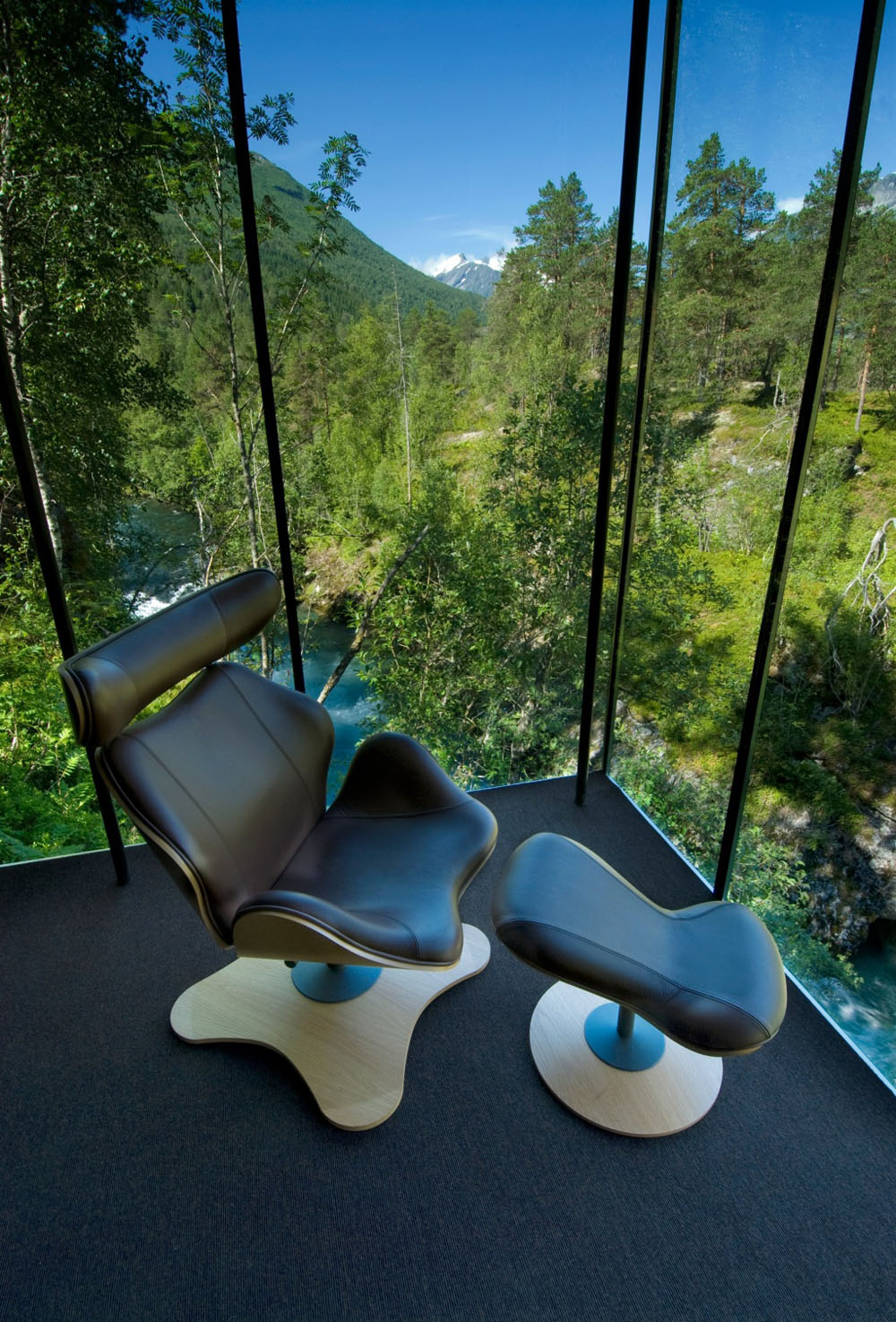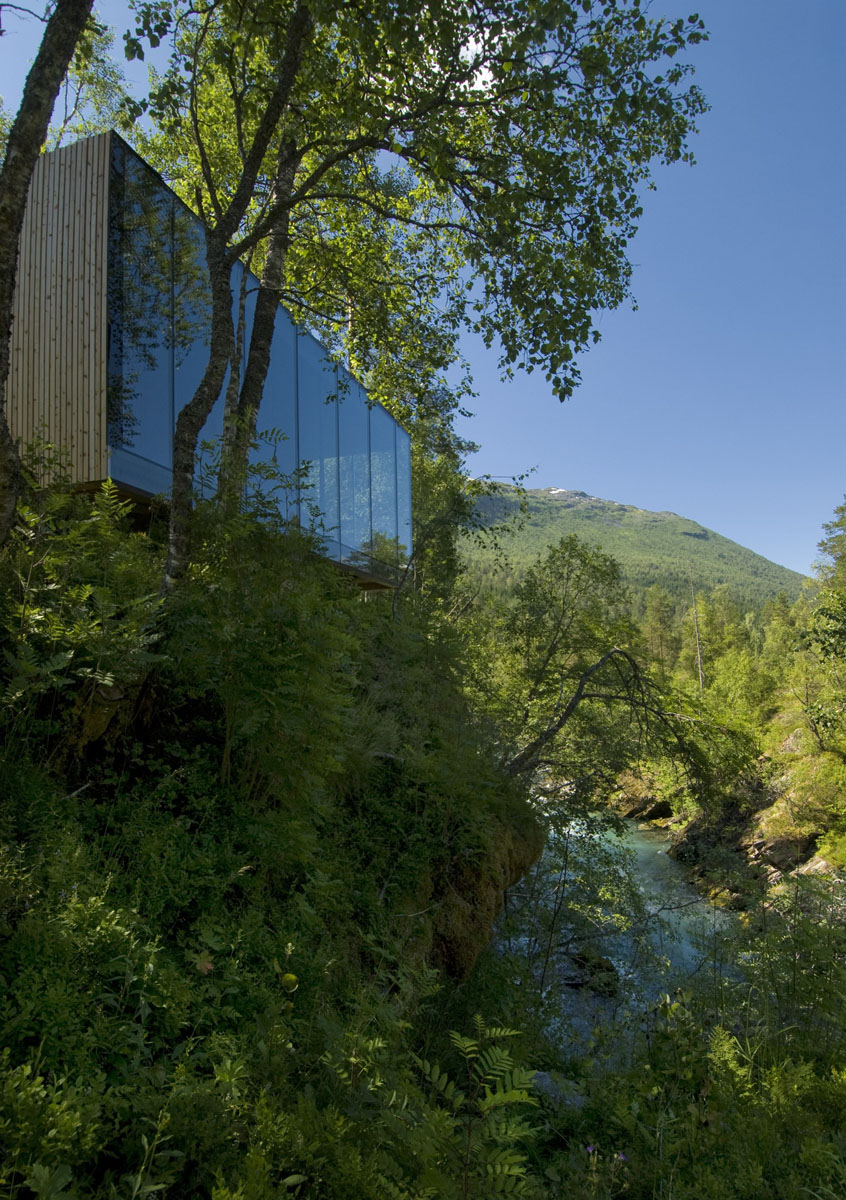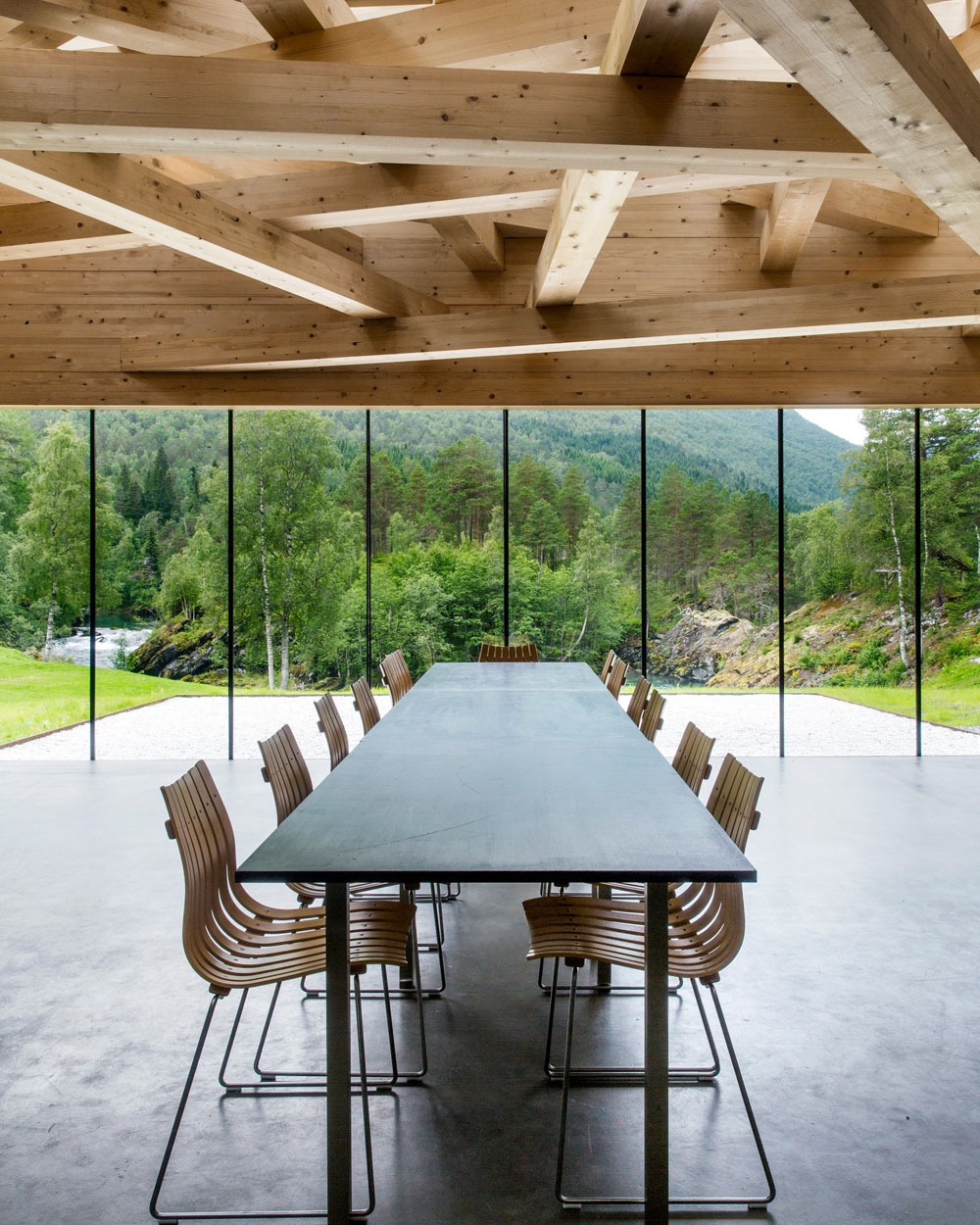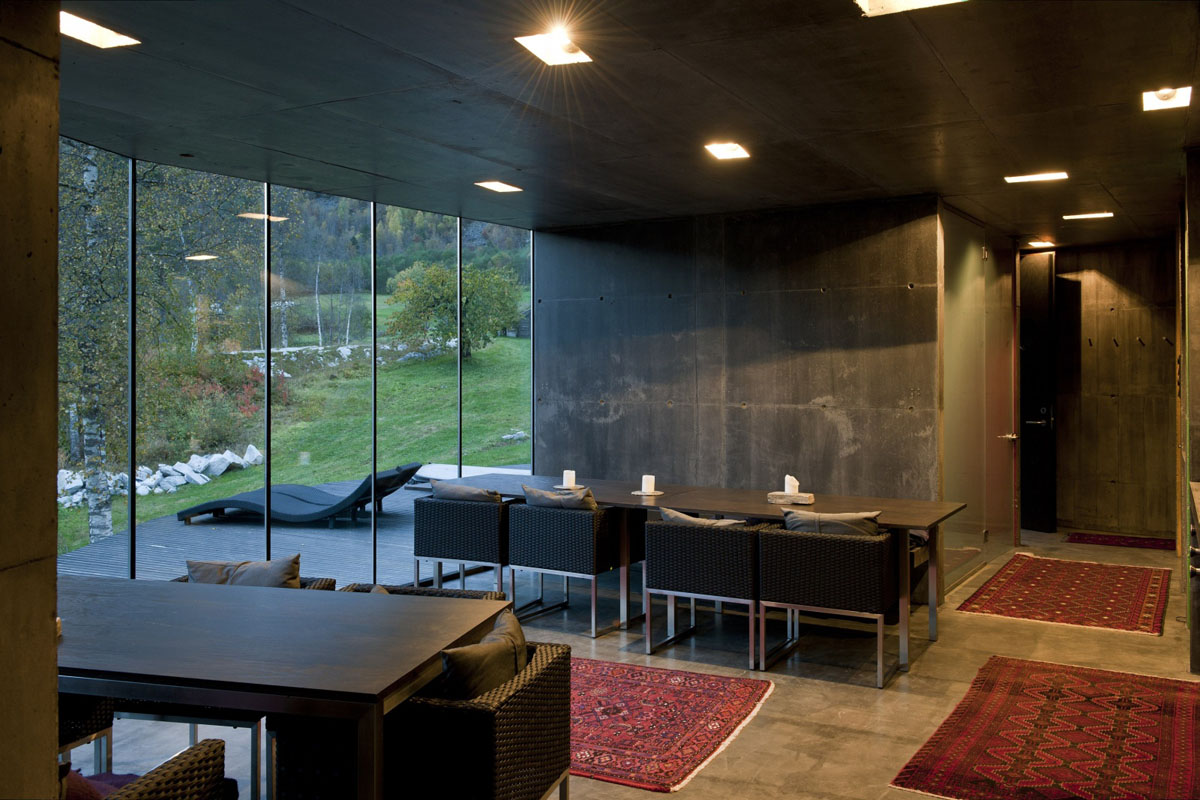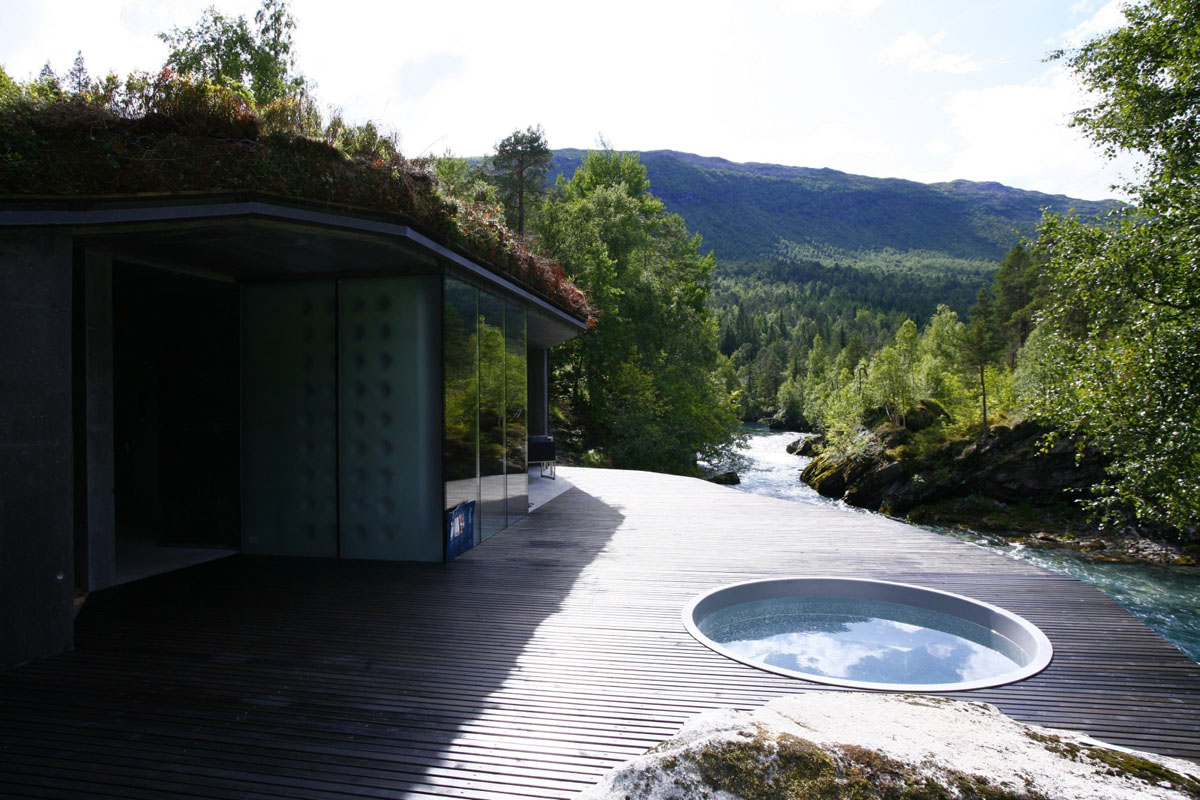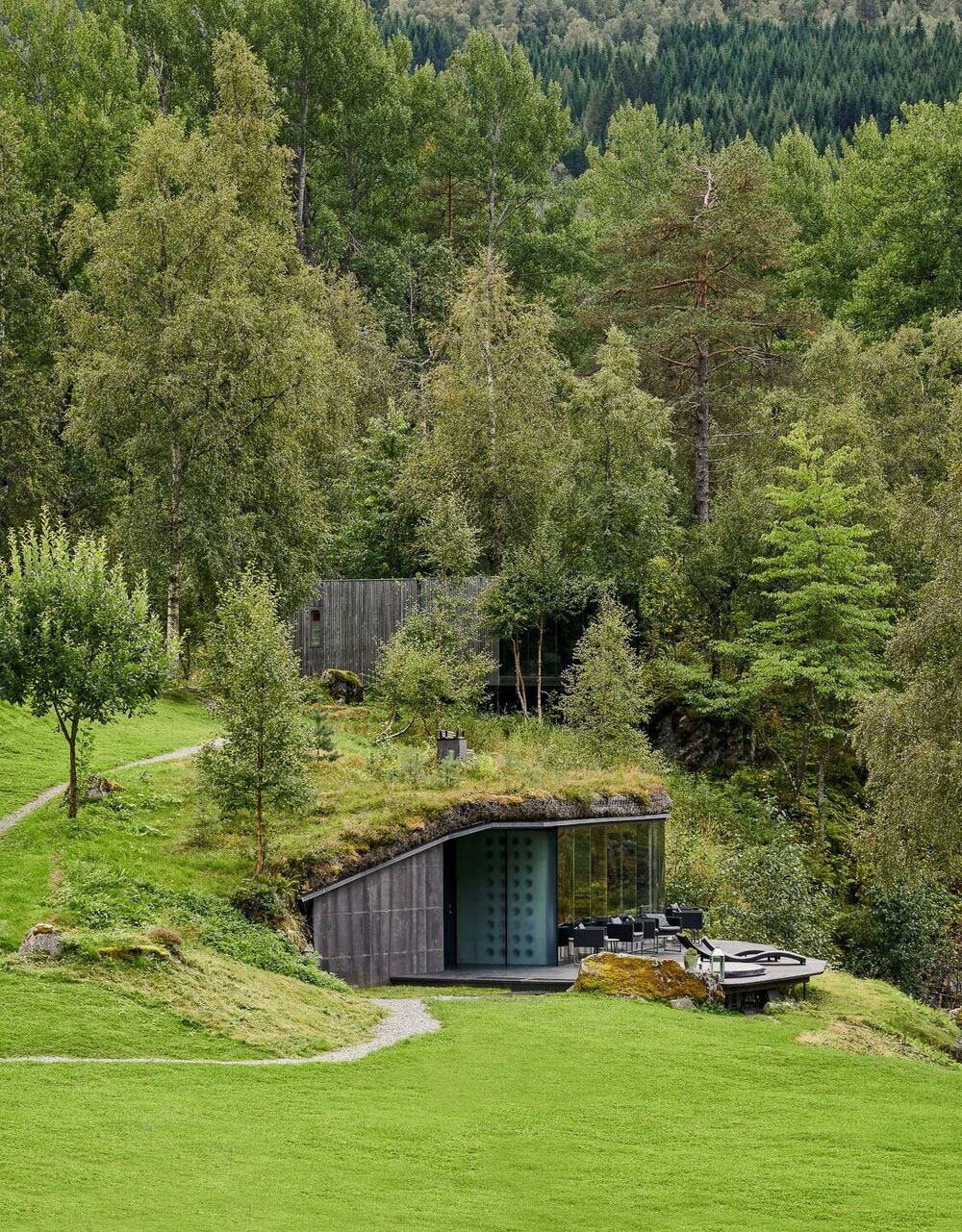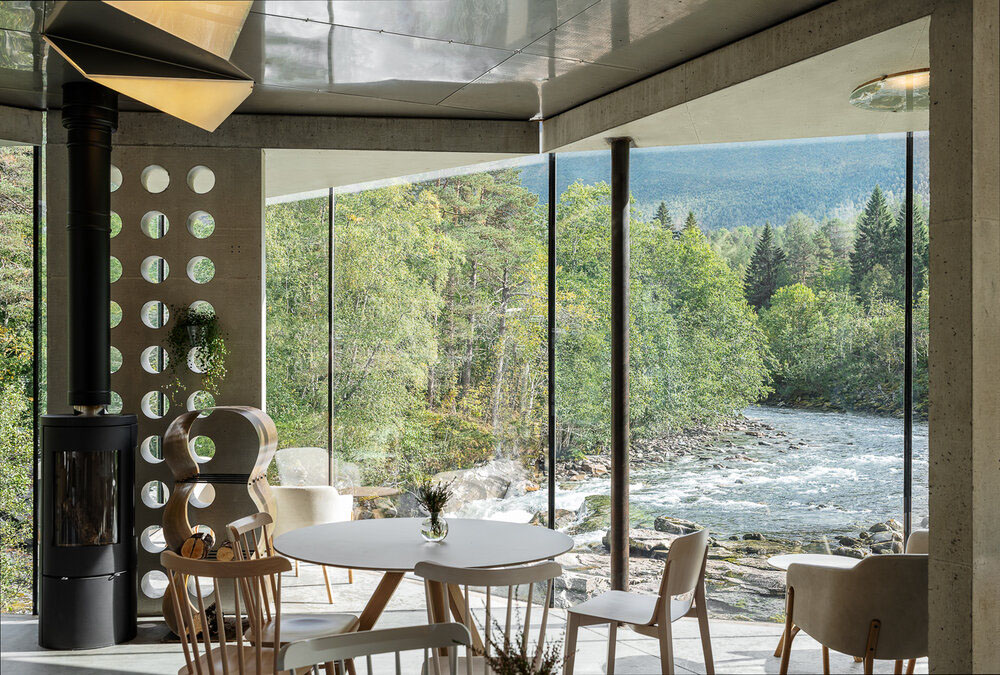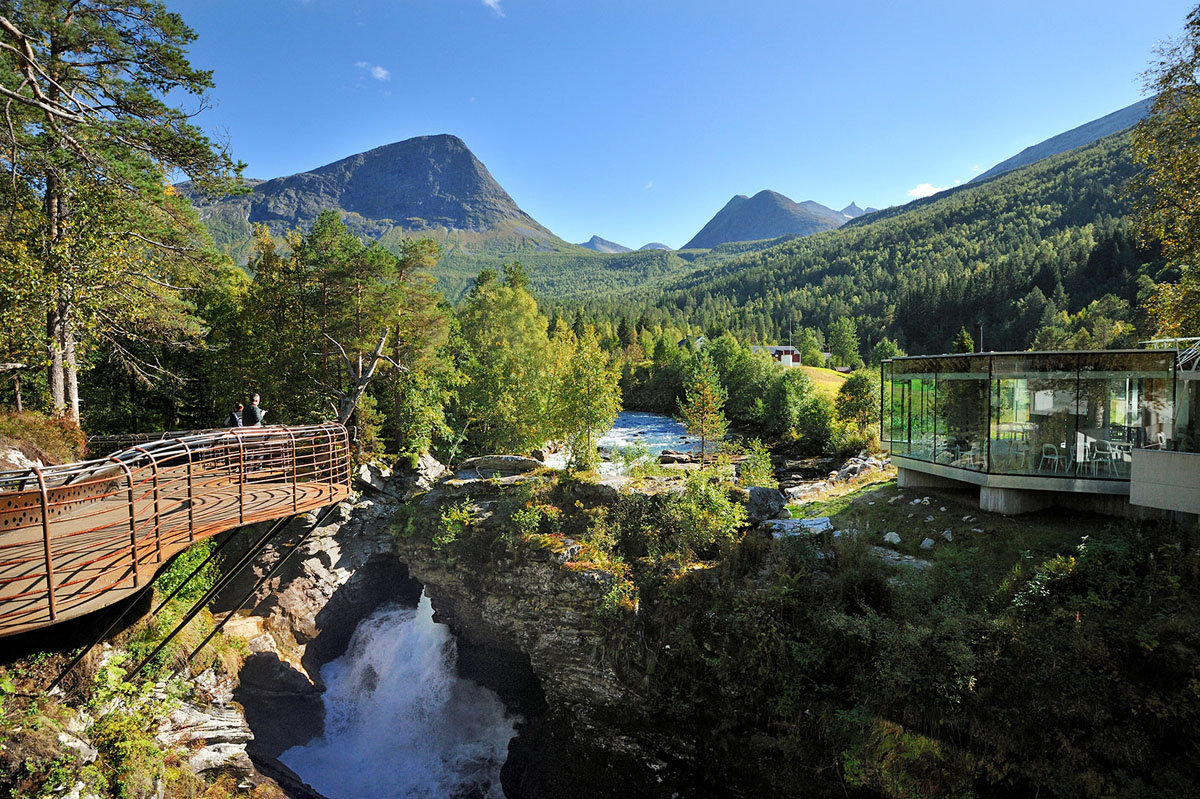 Photo Credits: 1-2 Instagram/shmakegodt, 3-15 Juvet Landscape Hotel