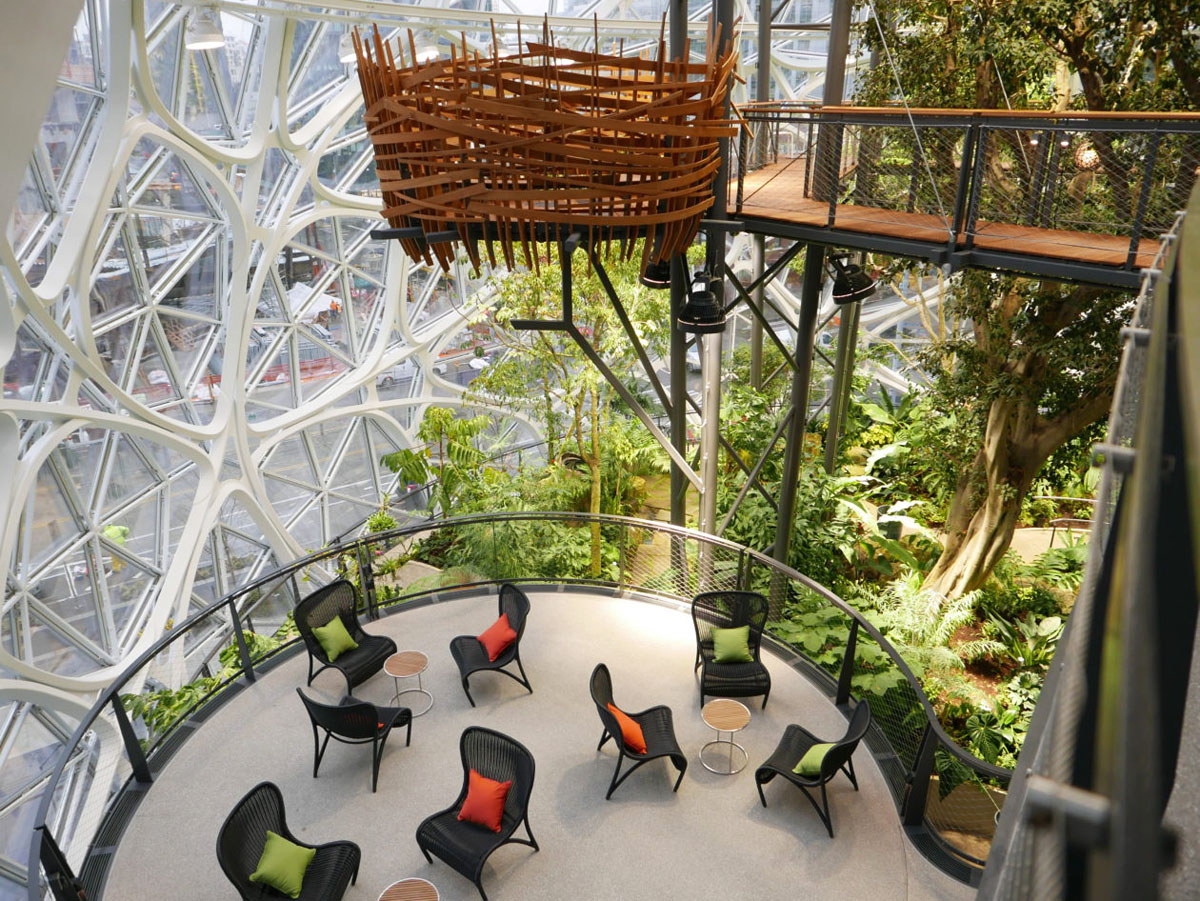 The iconic centerpiece of the new Amazon headquarters in Seattle, Washington is The Spheres: a trio of glass-enclosed globes filled with 40,000 plants, and a place for employees to meet, work, dine and relax.
Designed by architecture firm NBBJ, the 67,000-square-foot Spheres is a multi-level botanical garden with a collection of plants from high-altitude rain forests from five continents. The humidity inside the complex is twice that of a typical office building.
The structure is defined by the points of five welded arches, a steel frame made of 180 elongated pentagonal modules with a central concrete core.