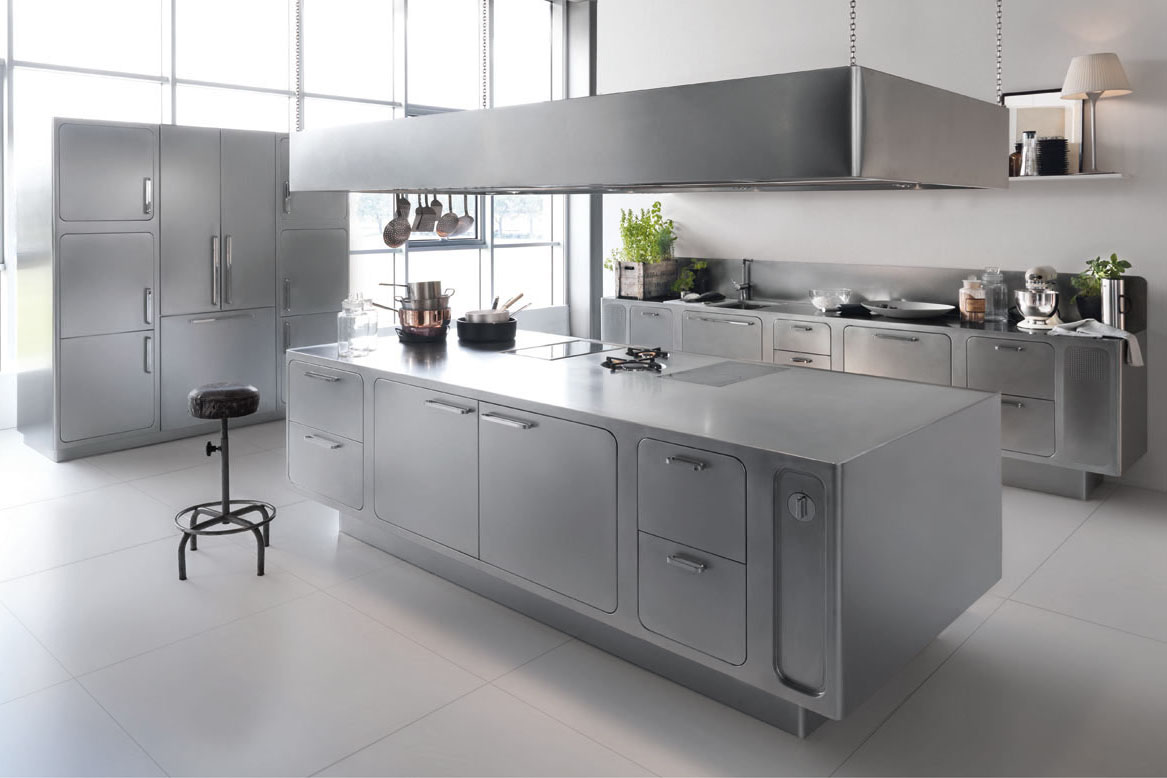 Architect Alberto Torsello designed this stylish stainless steel kitchen line Ego by Abimis for gourmet cooks who want a high quality, professional kitchen at home.
The entire kitchen unit is constructed in AISI 304 steel with round edges and bevelled doors at the closure and completely flush with the structure.
The countertop is integrated with a raised edge that prevent liquids from spilling onto the floor. All the drawers, cabinets and storage compartments are easy to clean and will never rust.