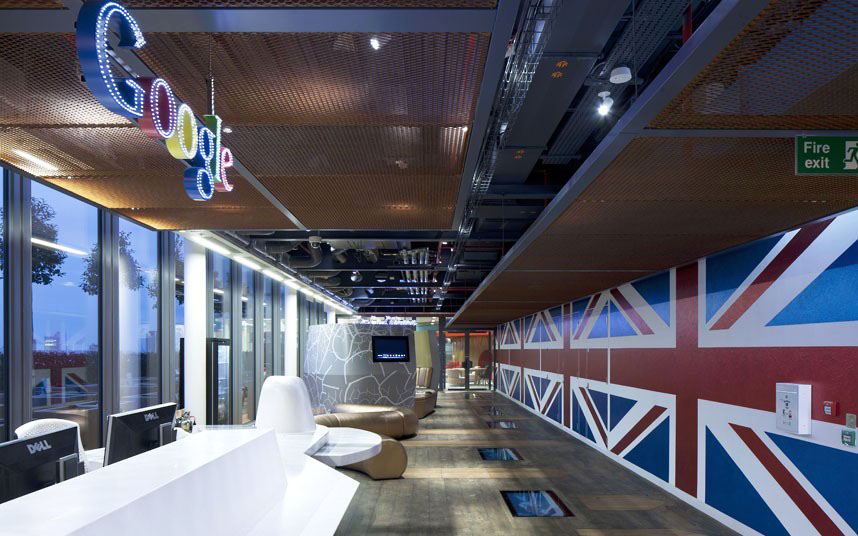 The new Google headquarters in London, England occupies half of the Central Saint Giles development at 1 St Giles High Street. The 160,000 sq. ft. interior space has a quirky cutting-edge design by PENSON.
A mix of modern and 70s retro style defines this unique workspace, which features many lounging areas.
The Library has a giant semi-circle white sofa with pillows, and surrounded by inspirational books. A lounging space called Granny's Flat is furnished with chintzy chairs and fittings.
Meeting rooms with padded walls have a cosy feel. Lounging space with padded bench seats provide a traditional British pub feel.
The eco-conscious interior design also uses a lot of reclaimed or recycled materials.
This is modern British design paying homage to the traditional English look.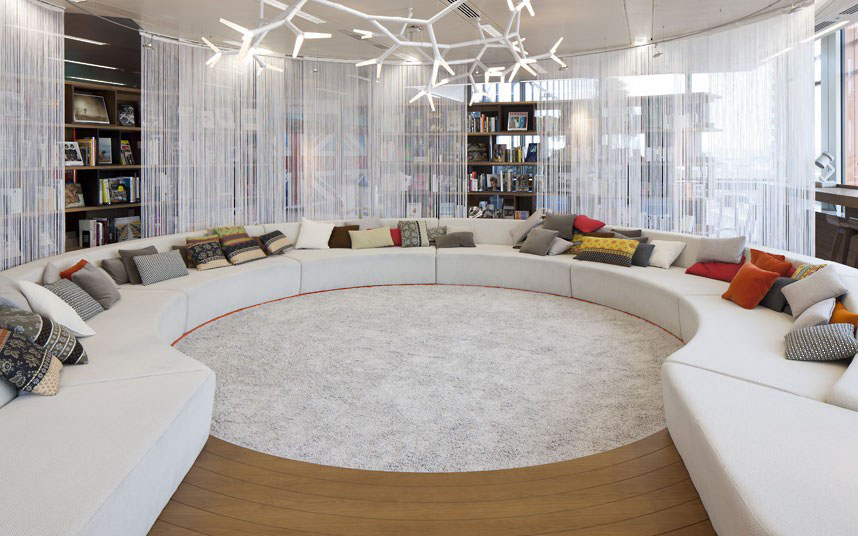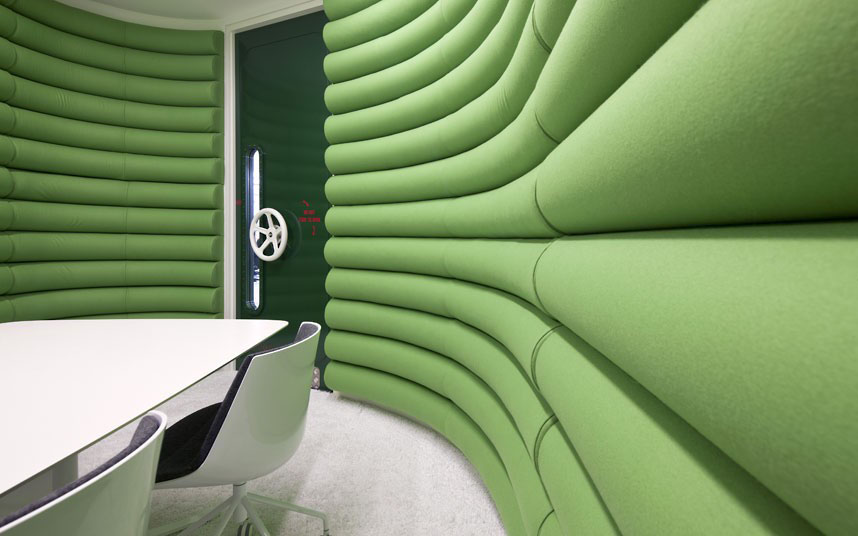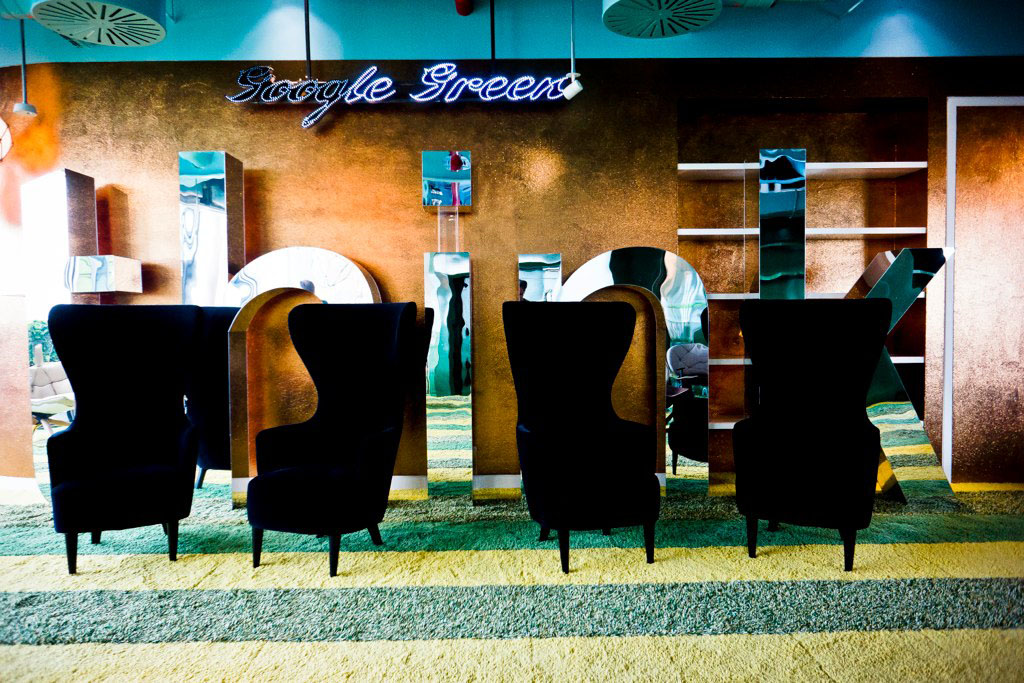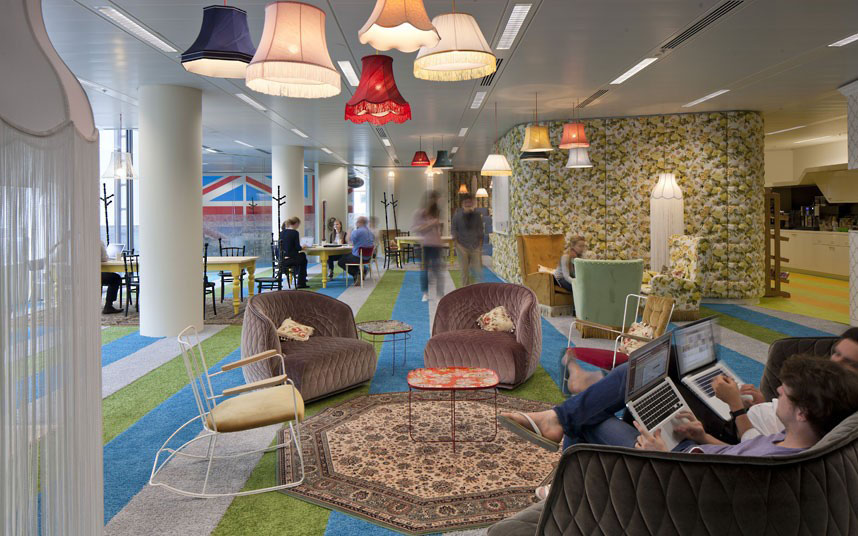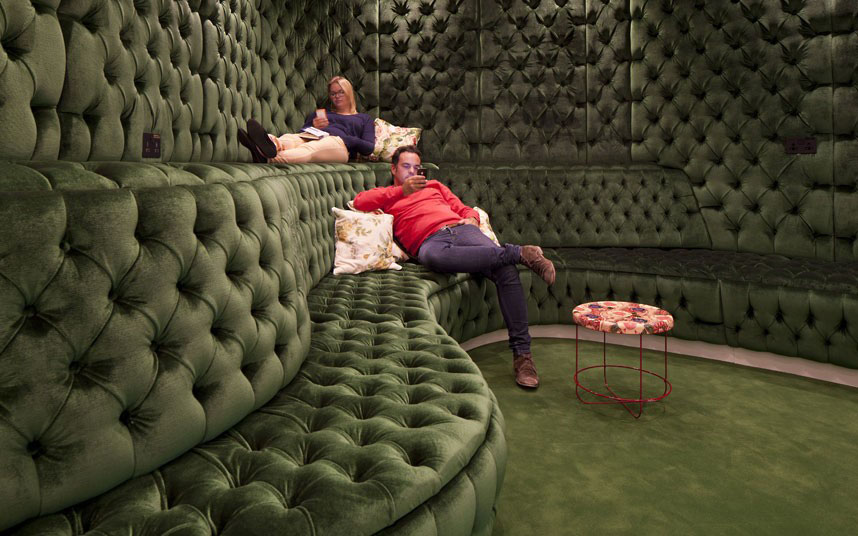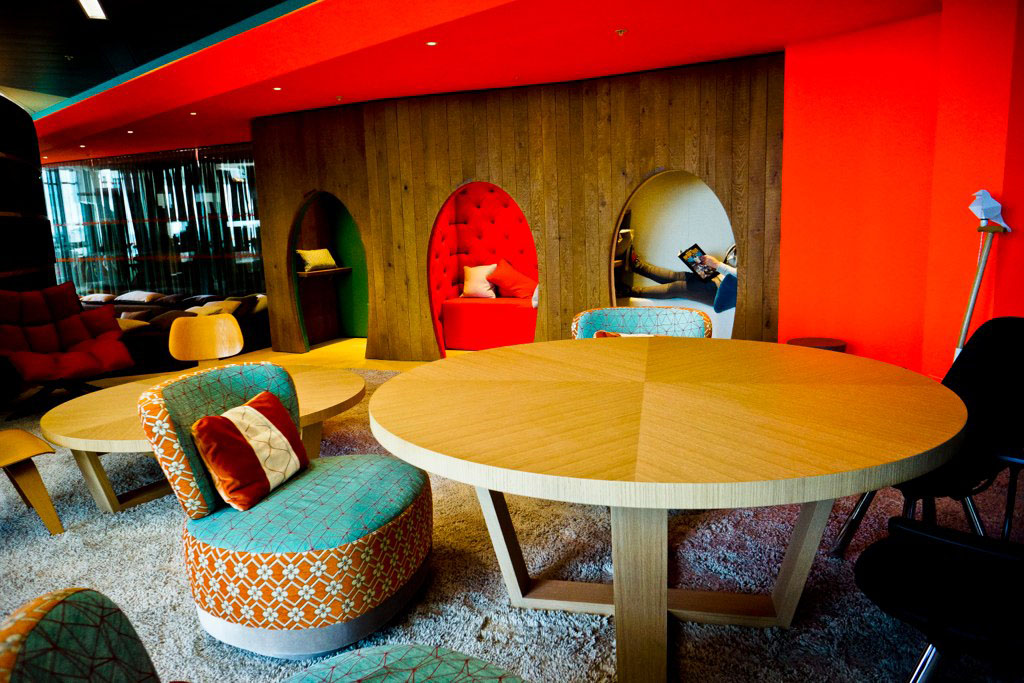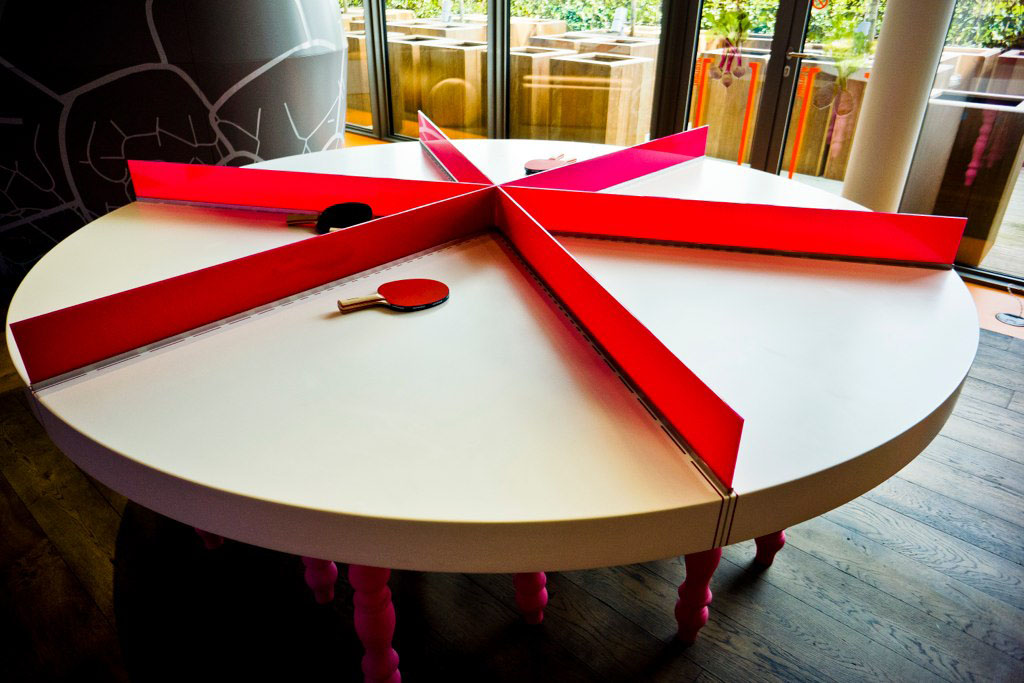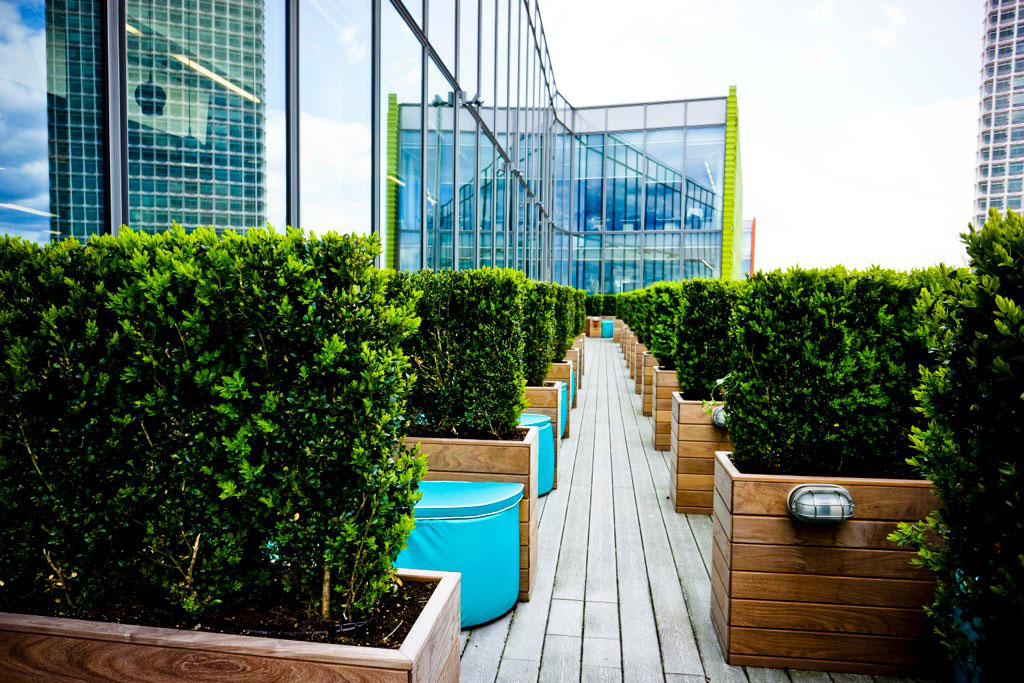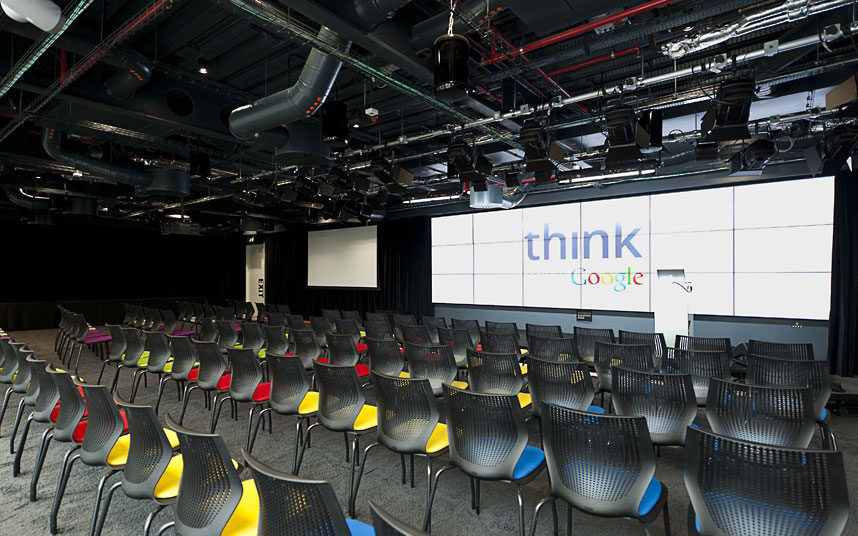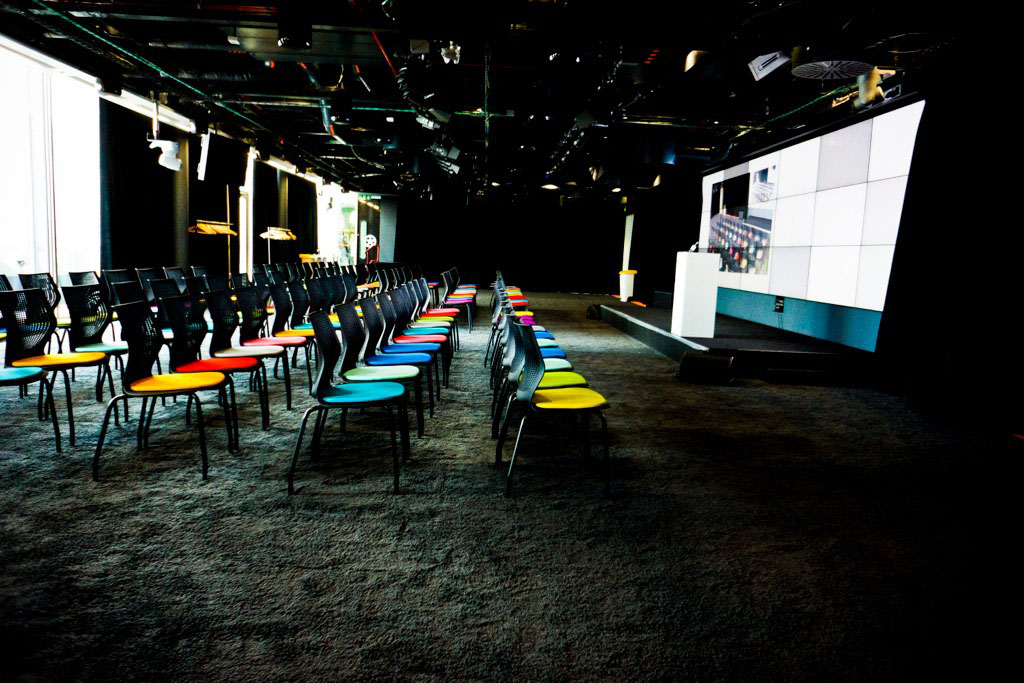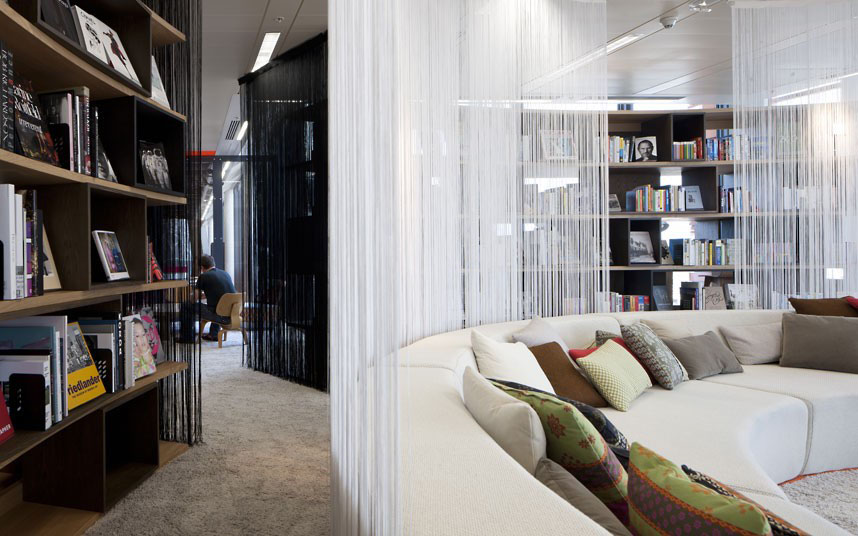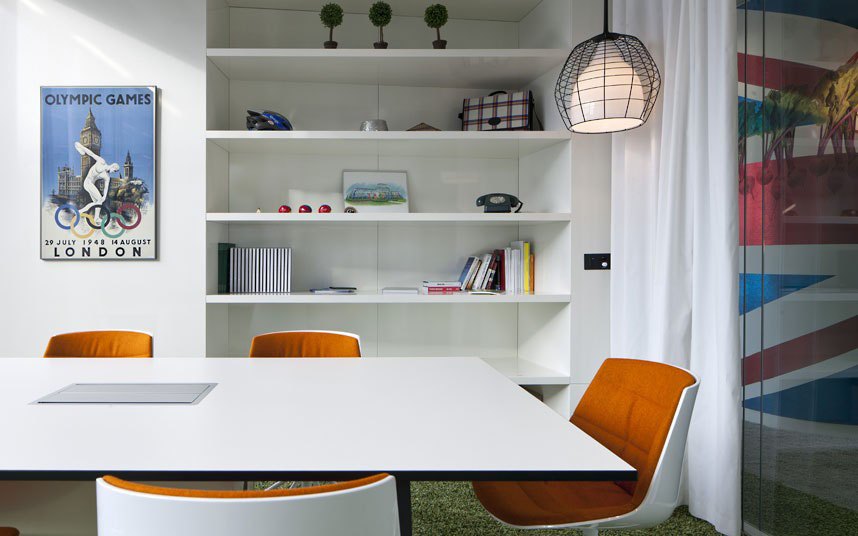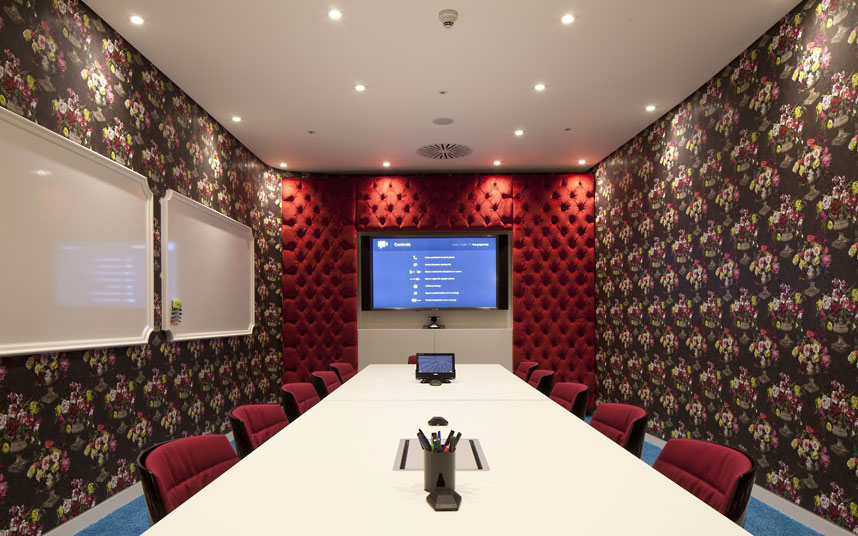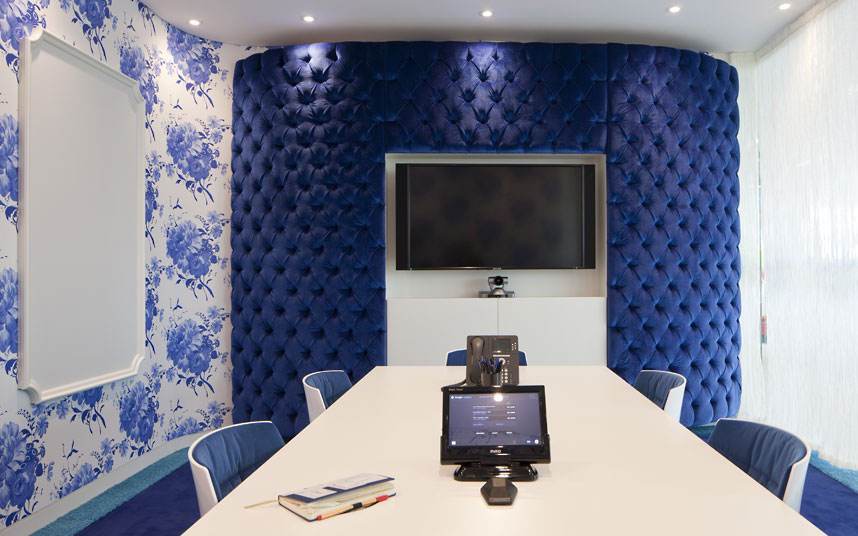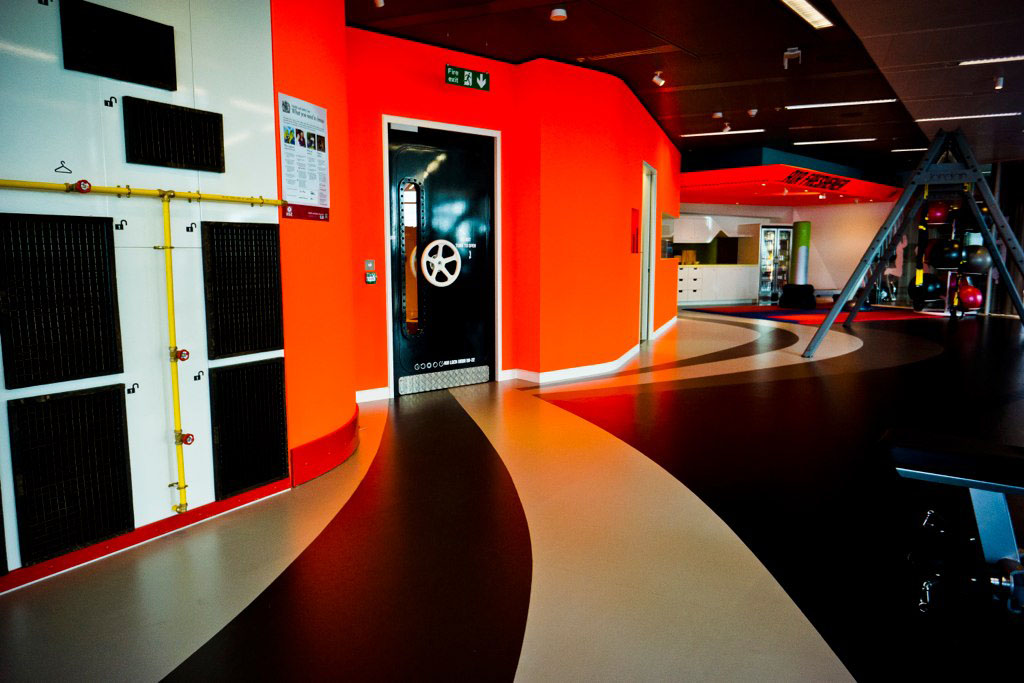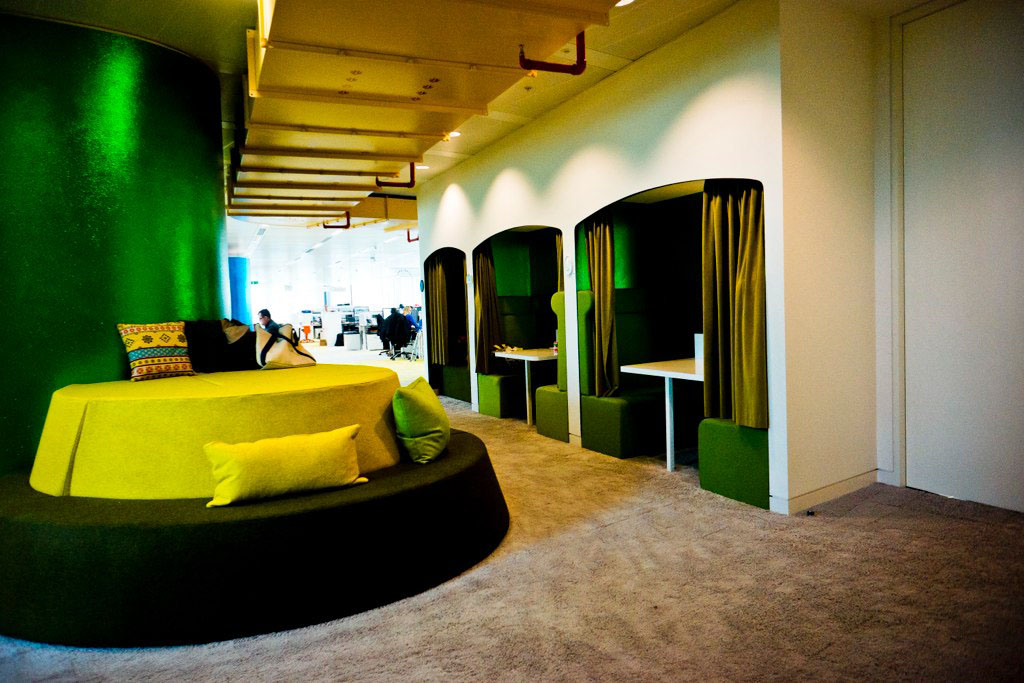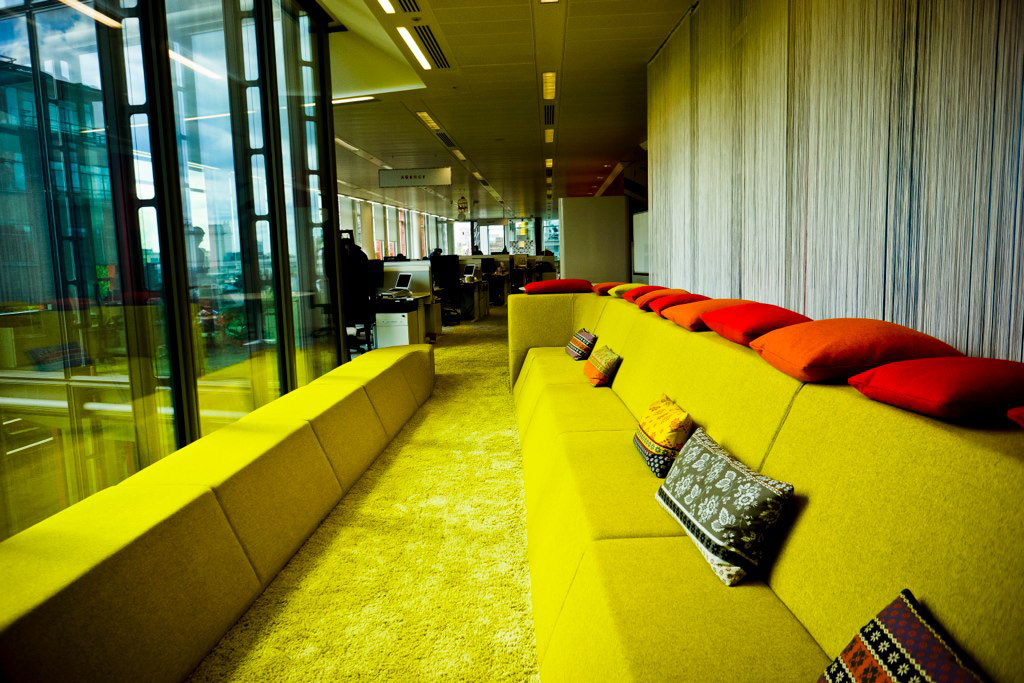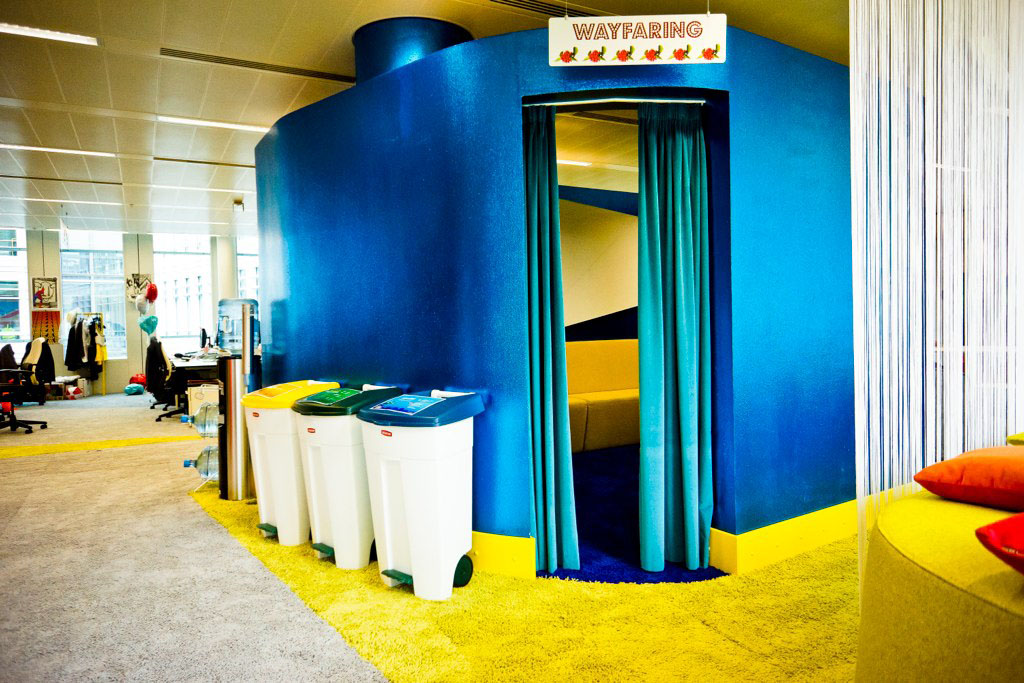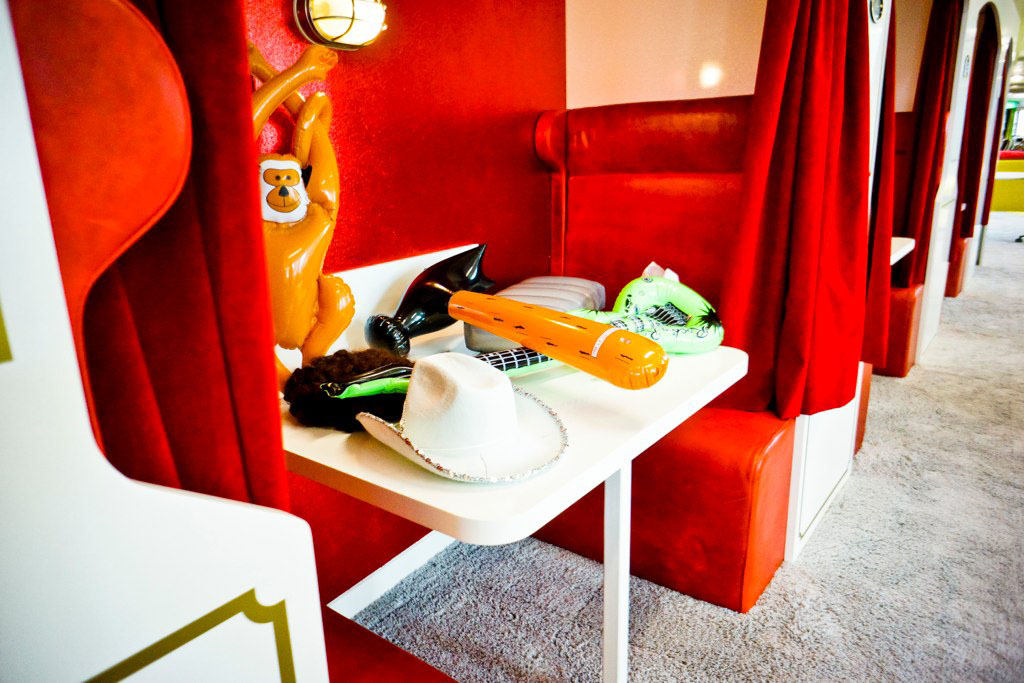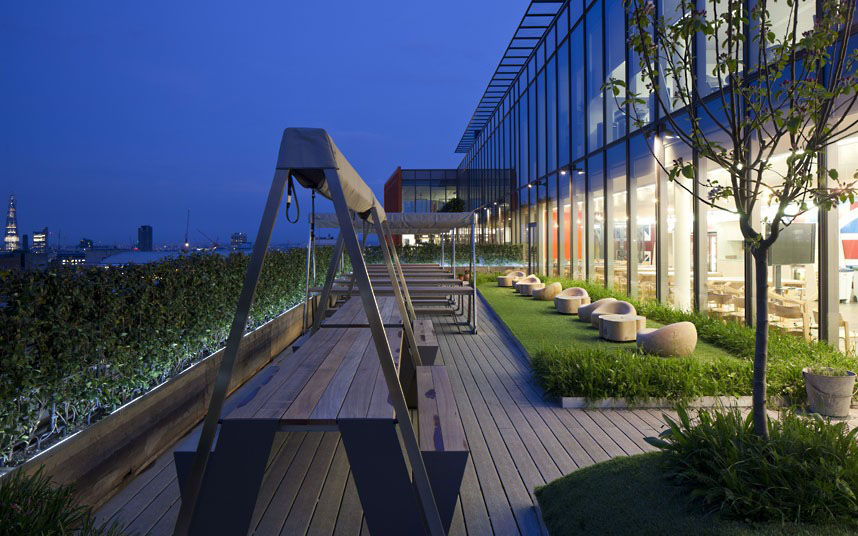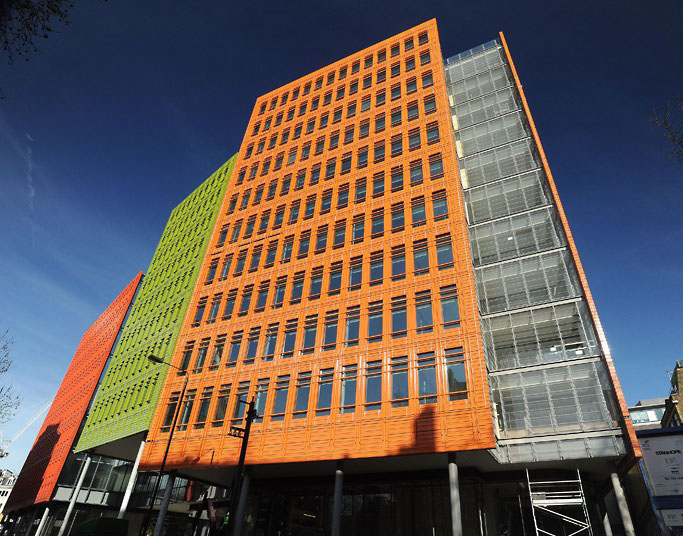 Photo Credits: PENSON/Rex Features, Martin Varsavsky