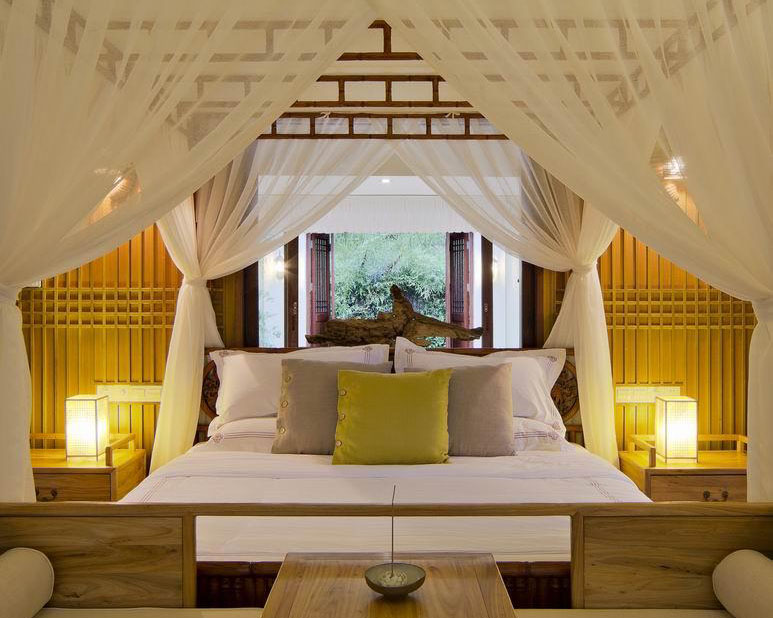 The Bamboo Villas at the Crosswaters Ecolodge & Spa in Guangdong, Guangdong Province, China enable guests to feel the simple pleasure and the beauty of nature while protecting the ecological environment.
Half hidden in green mountain by a stream in Nankun Mountain, the eight bamboo villas designed by C&C Design Co. Ltd. are like the eight sages in the bamboo forest accompanies by faint flowery fragrance and birds' tweet.
Indoor and outdoor layouts are inspired by the Hakka houses based on the rich local bamboo resources. The layout of bamboo villas integrate the features of stilted buildings and courtyards.