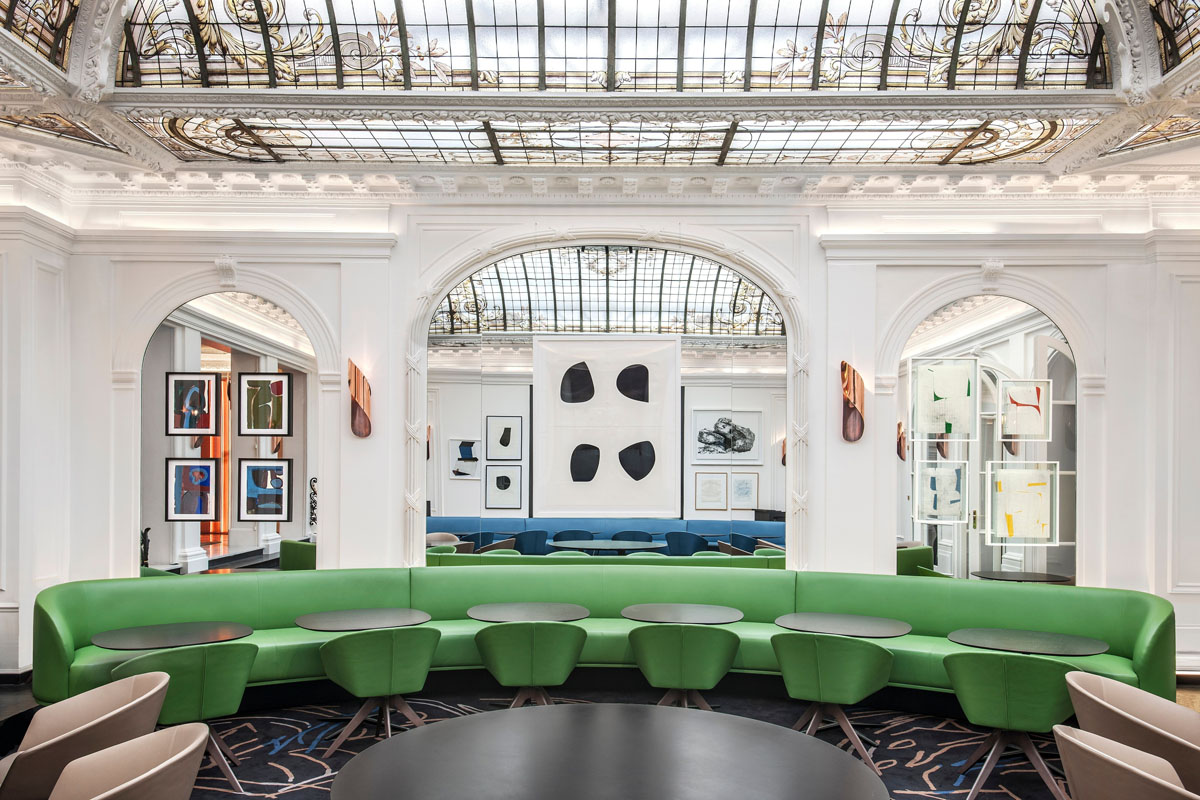 The elegant Hôtel Vernet is a boutique hotel just steps away from Champs-Élysées and and the Arc de Triomphe in Paris, France. Housed in a Haussmann building, the design of the property is a tribute to Parisian elegance and French craftsmanship.
Architect François Champsaur created a contemporary haven for this luxury Parisian townhouse. The rooms and suites are designed to feel like private apartments in Paris.
A monumental glass roof designed by Gustave Eiffel is the centrepiece of the main dining room. Contemporary artwork that is beautifully hung on the walls and mirrors create a contrast between two different eras.