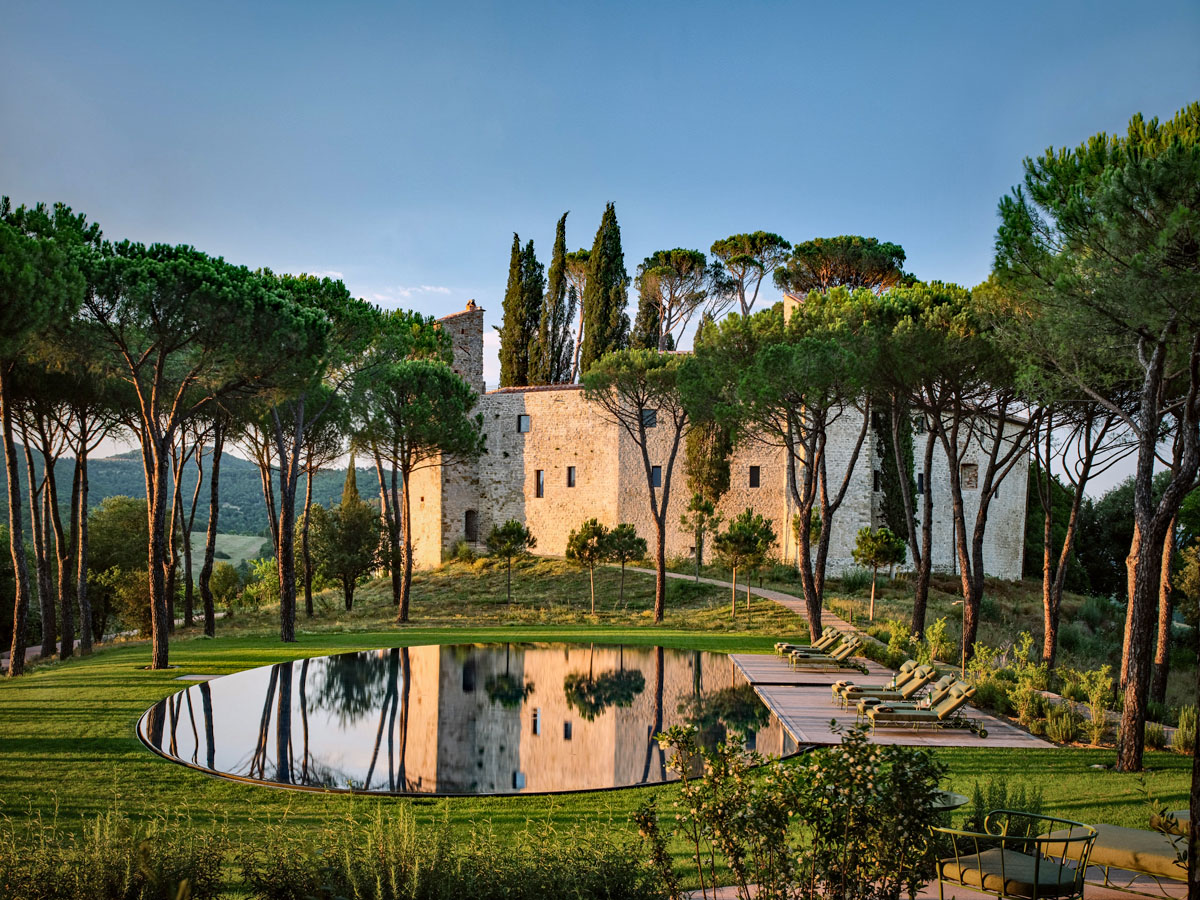 Nestled among the rolling hills of Umbria, Italy is a timeless romantic retreat within the luxury Castello di Reschio Estate.
The Castello, an ancient castle dating back to 1050, is a historical gem that has been carefully restored and transformed into the unique 36-room Hotel Castello di Reschio.
Settled in the landscape like a glimmering optical illusion is a magical outdoor swimming pool. 
Designed by architect Benedikt Bolza, the pool is located just outside the castle walls surrounded by mature trees and verdant lawns, with views beyond of paintbrush cypresses, olive groves and ancient vineyards.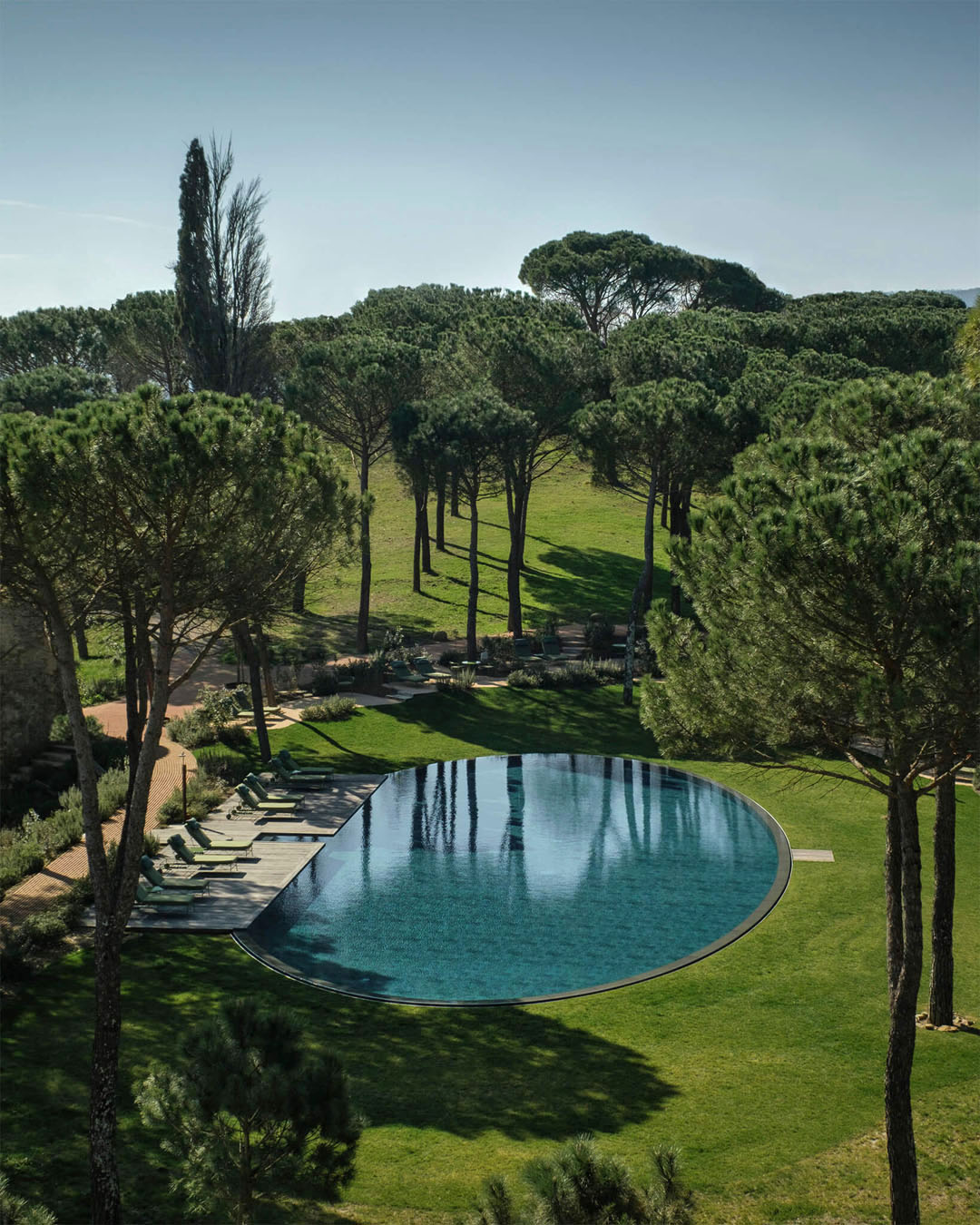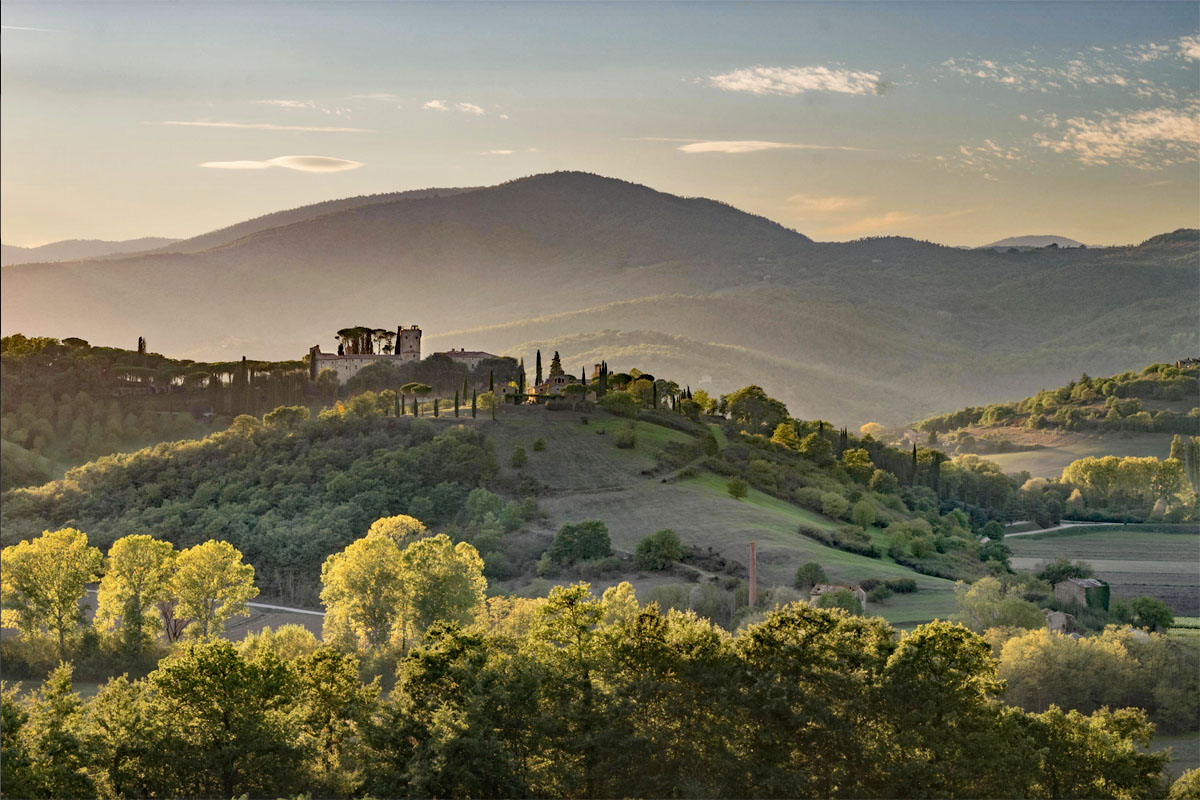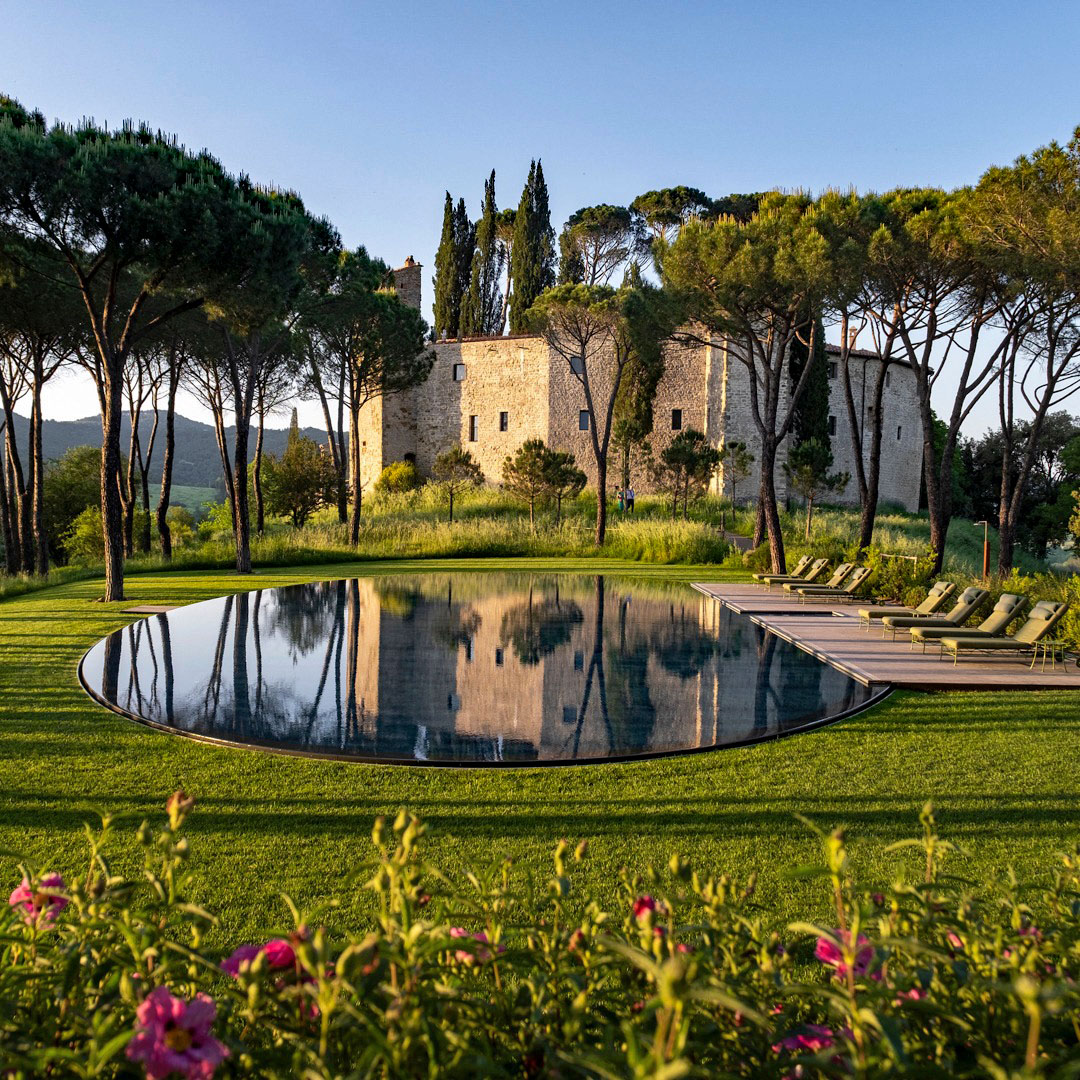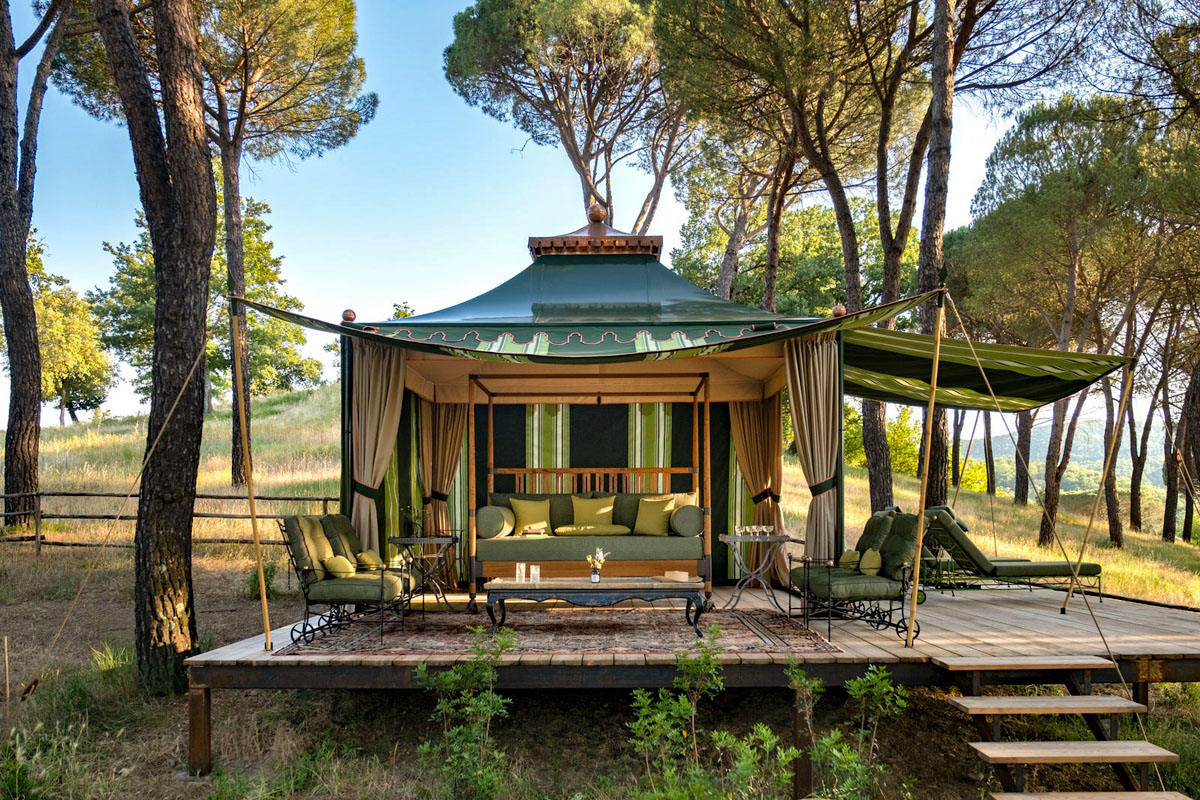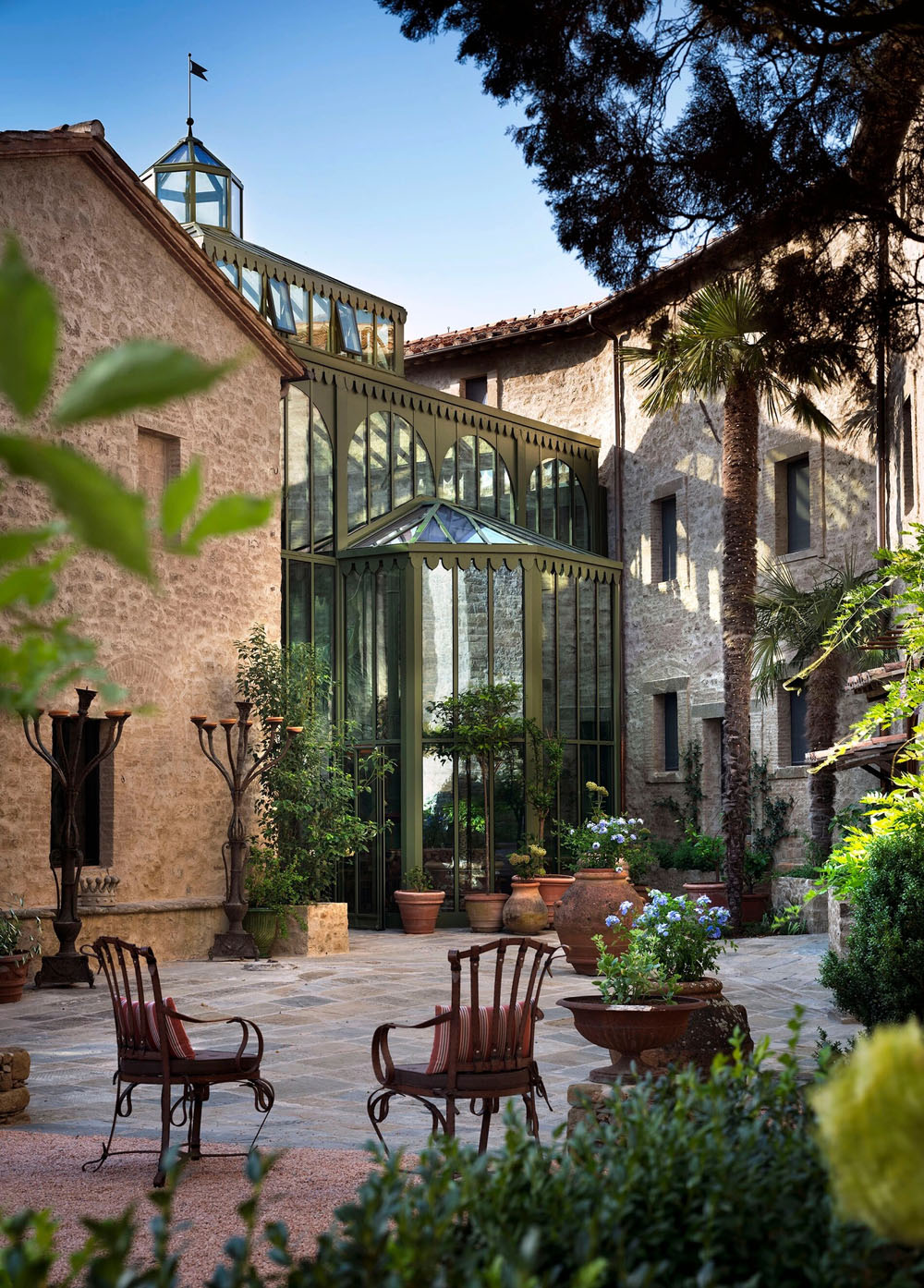 The Palm Court, with its wrought-iron columns and glass ceiling, is part of the courtyard where guests can enjoy a drink while absorbing the majesty of the castle's walls from within.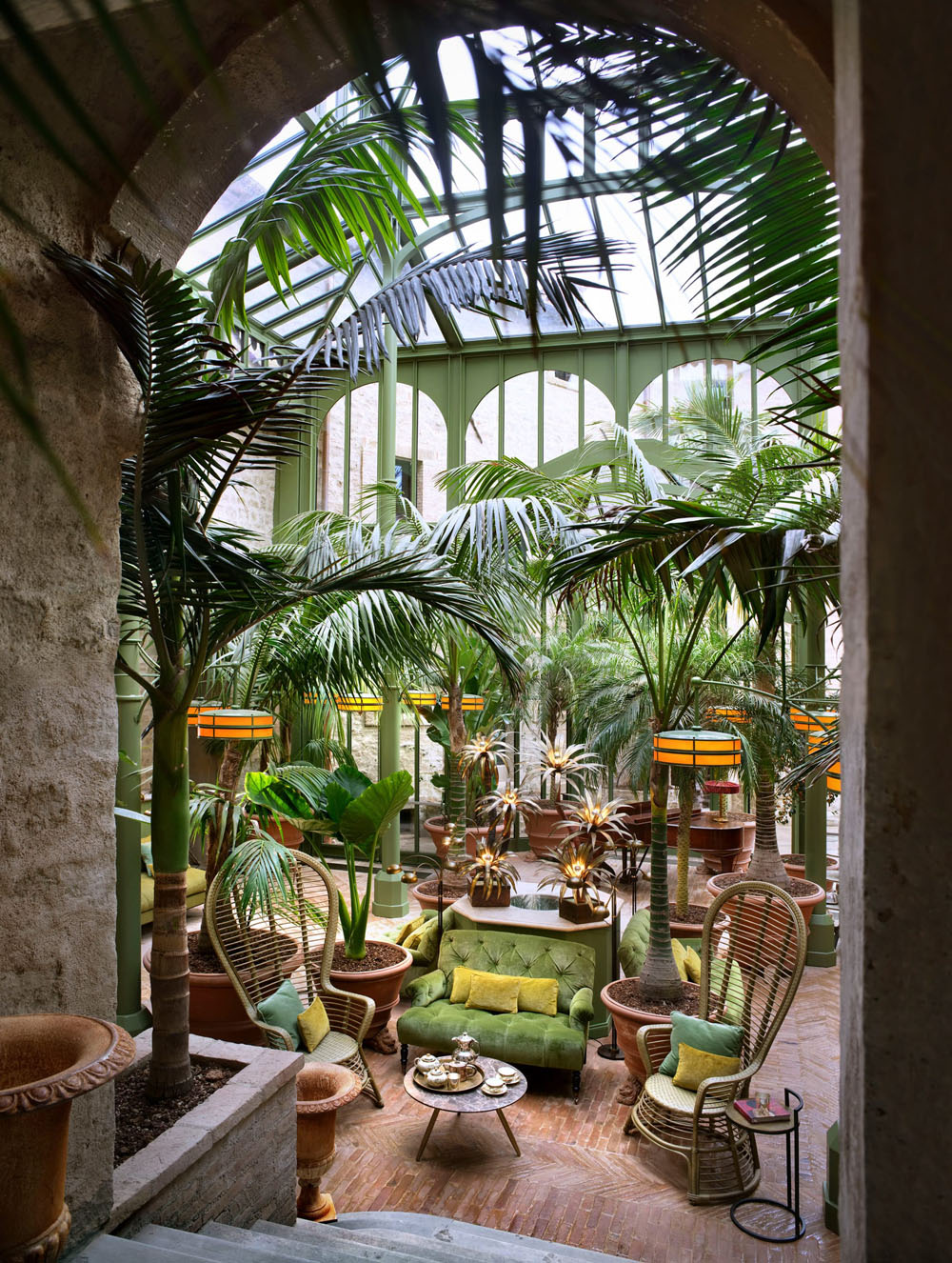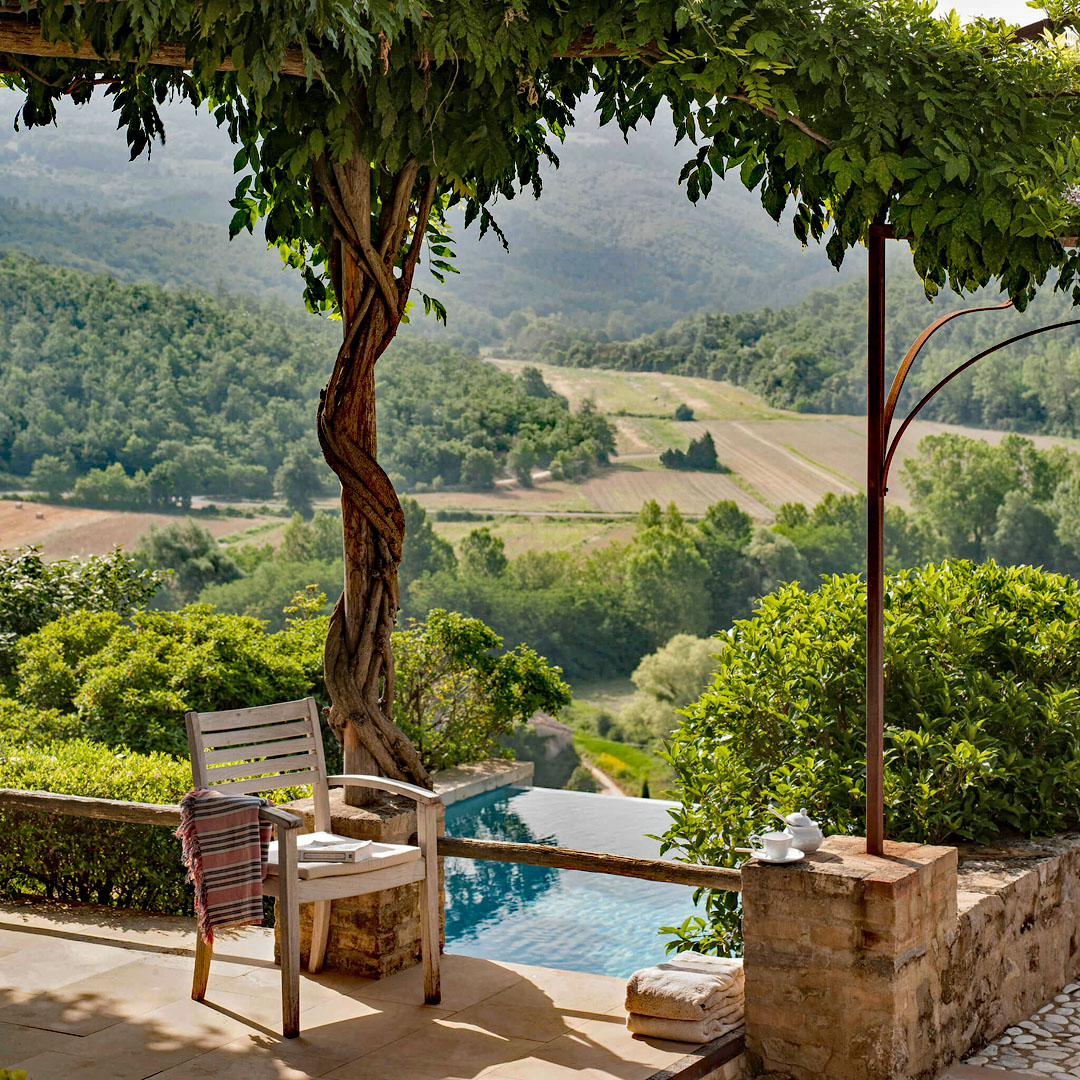 Within the stunning castle are private terraces and secret hideaways overlooking the garden courtyard and views over the Umbrian hills.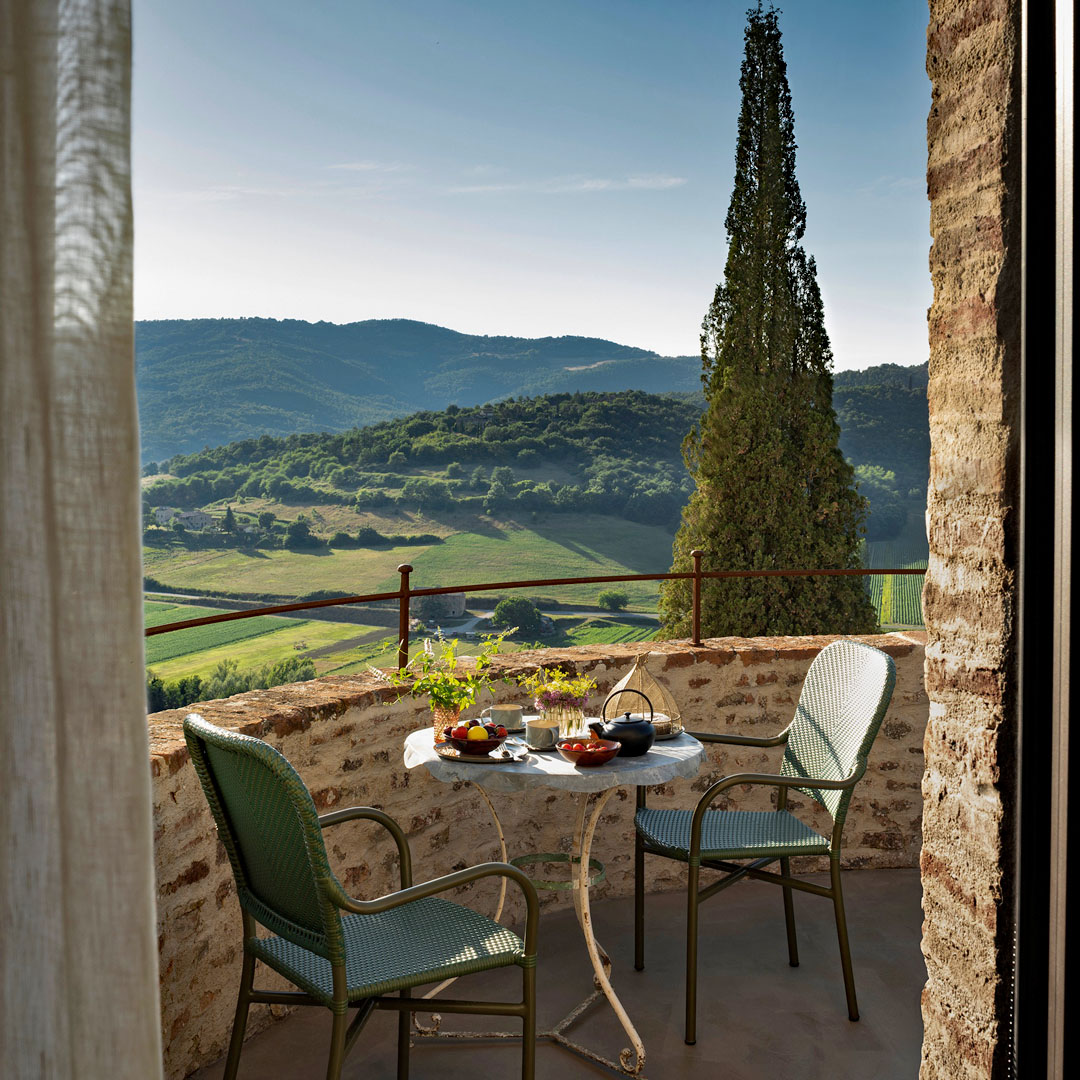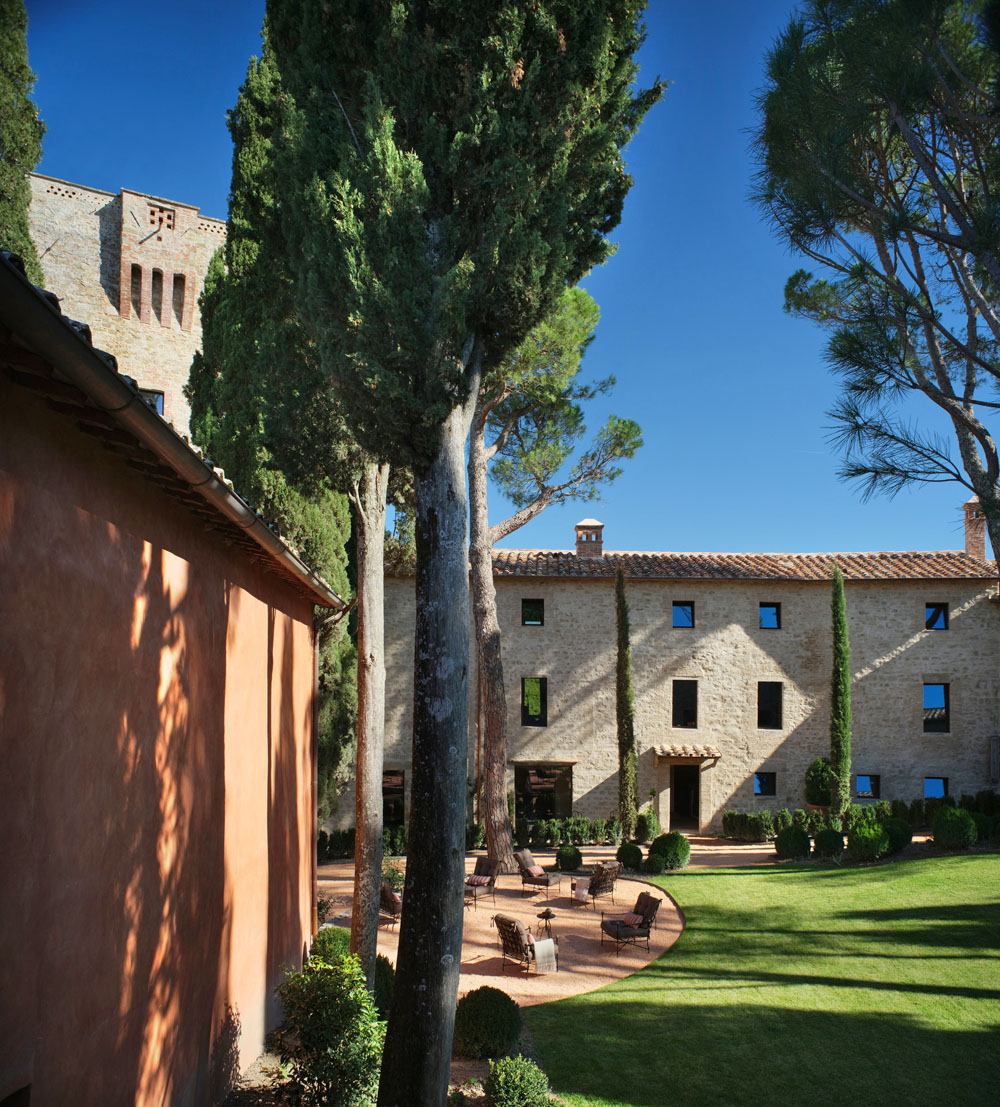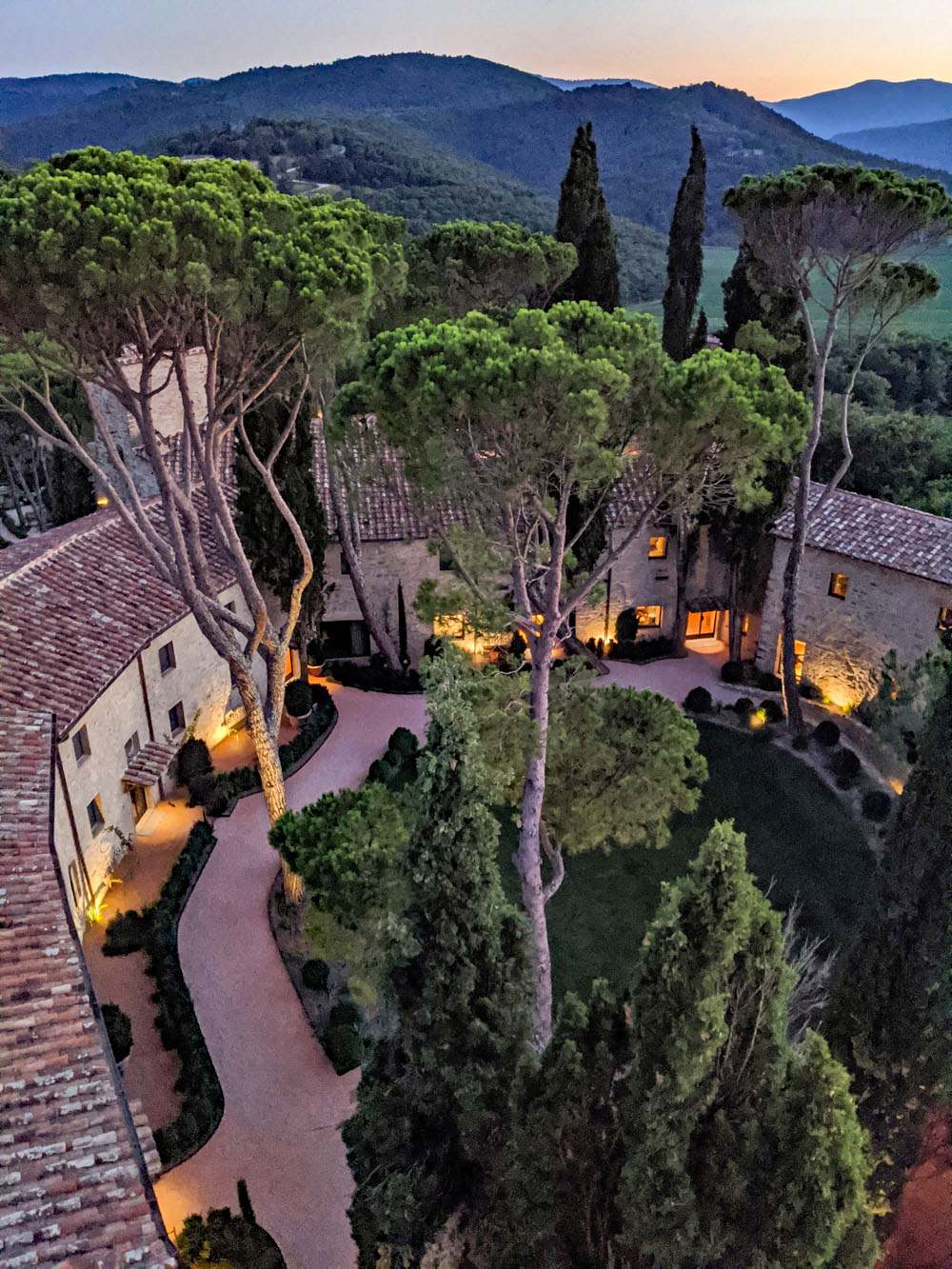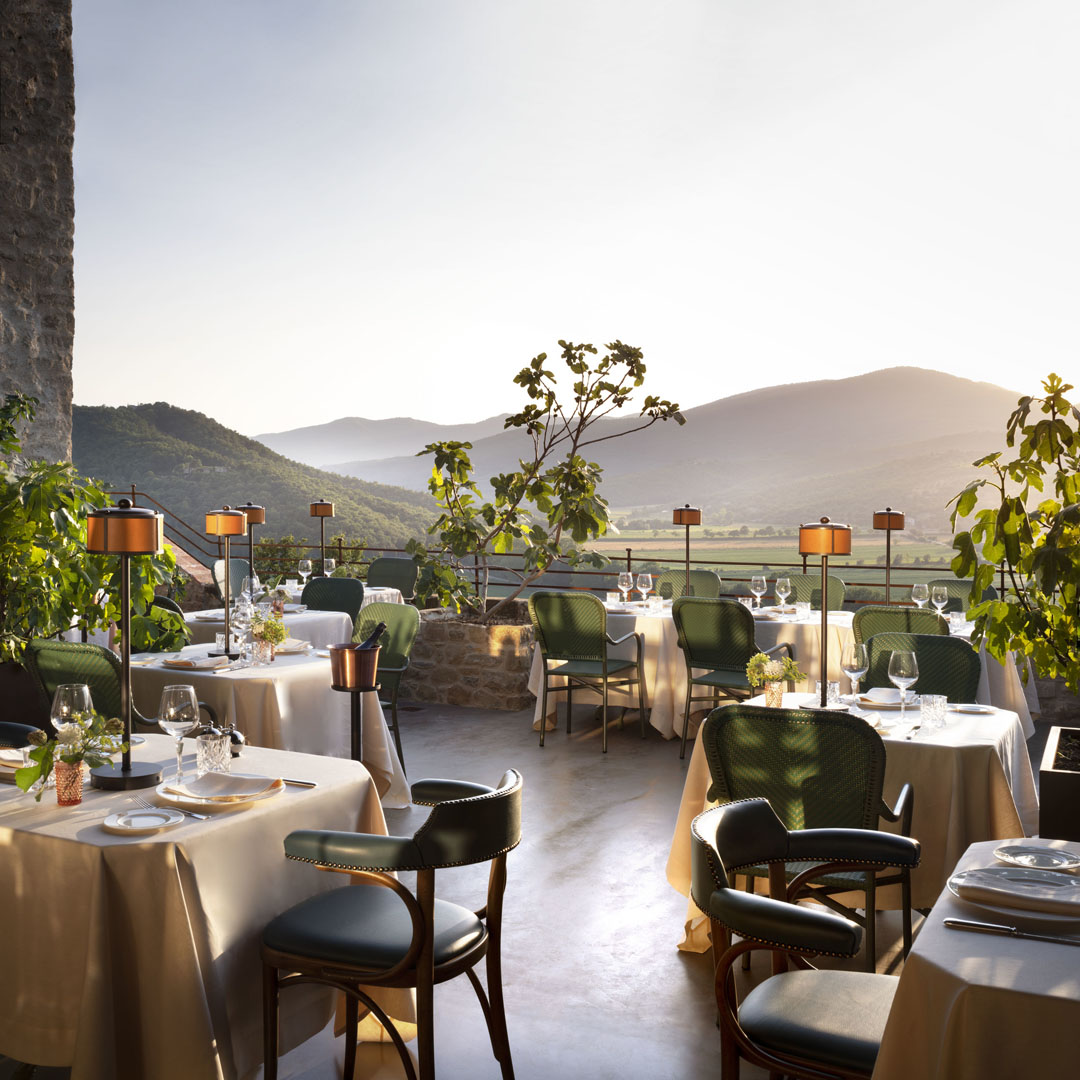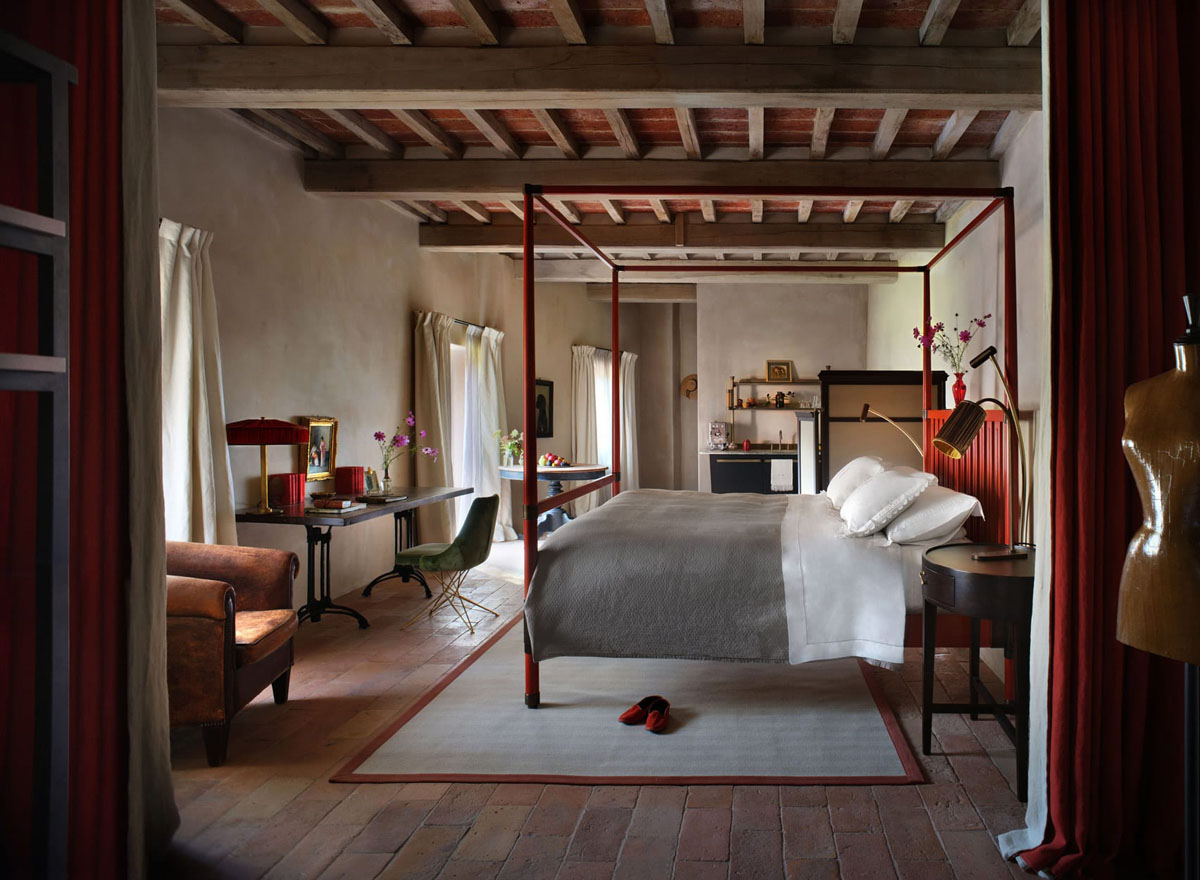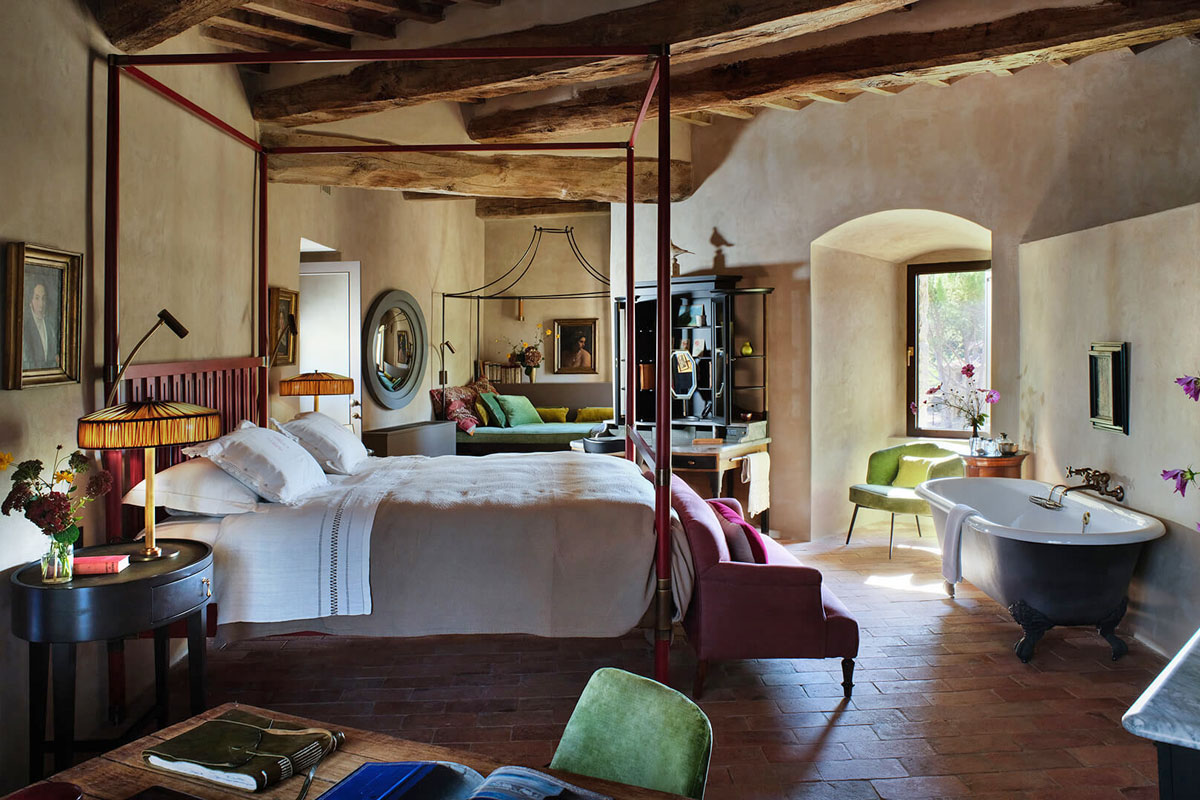 All the rooms and suites are designed with an organic approach, blending the rustic original structure and contemporary elements.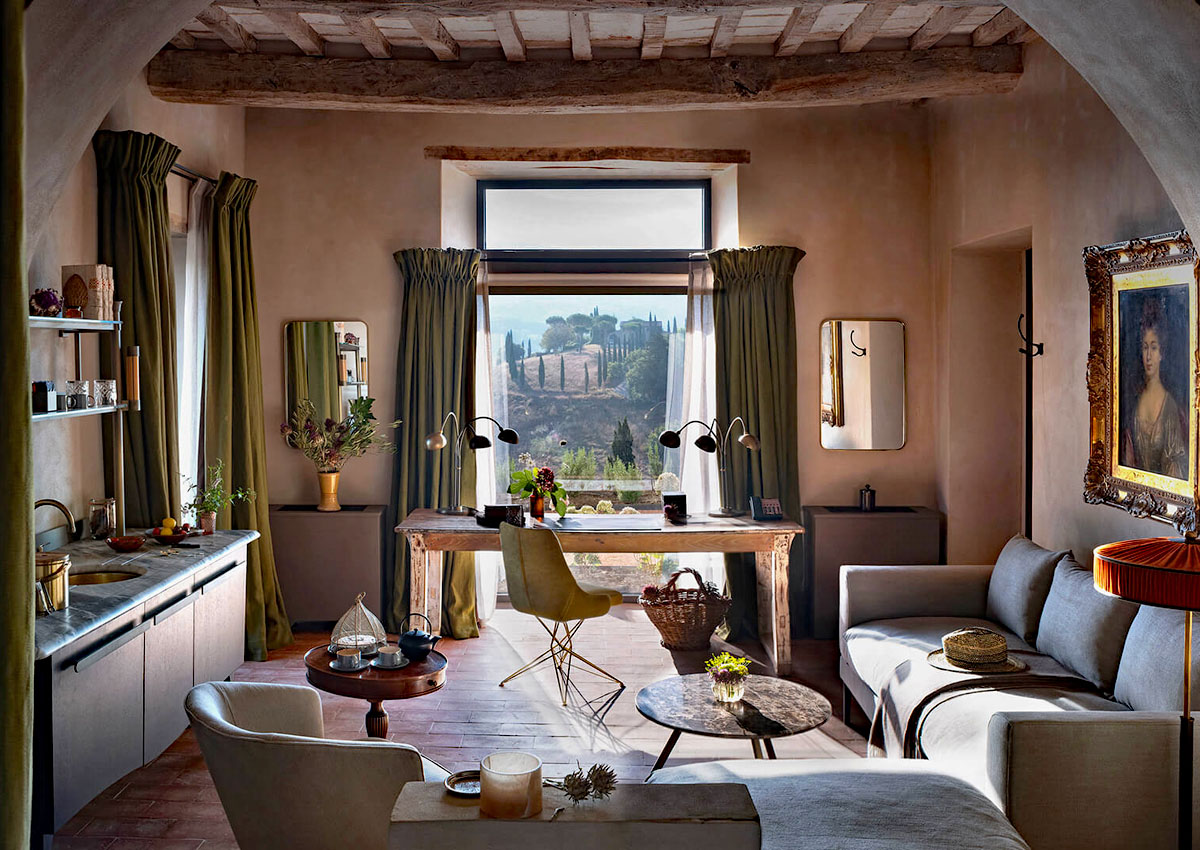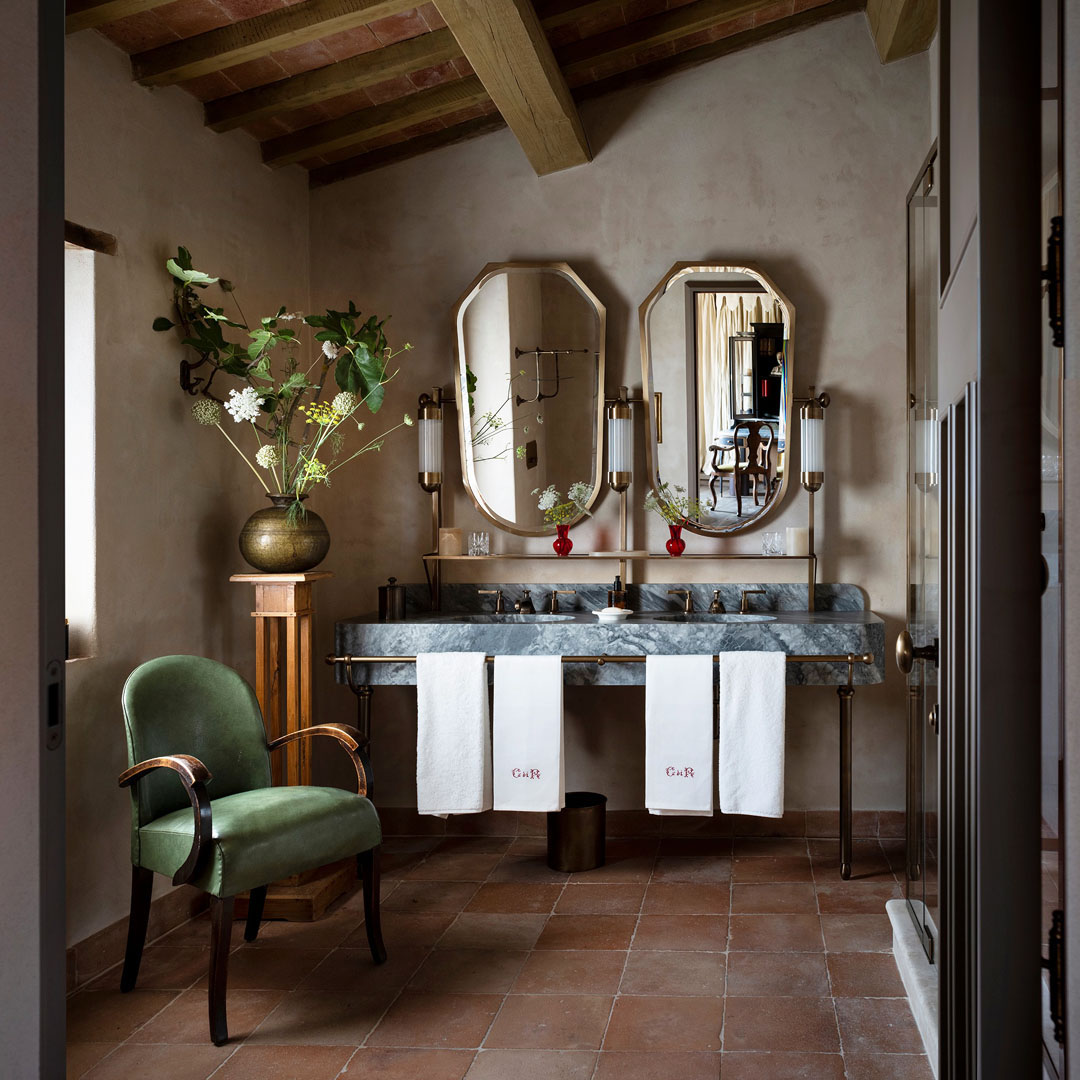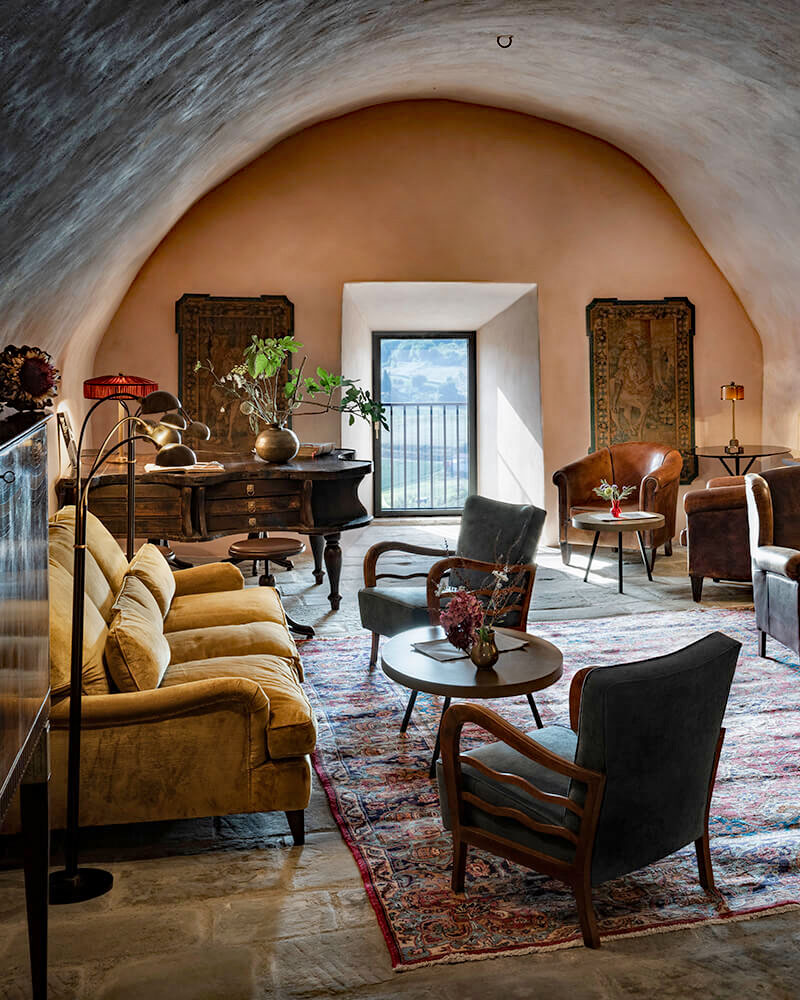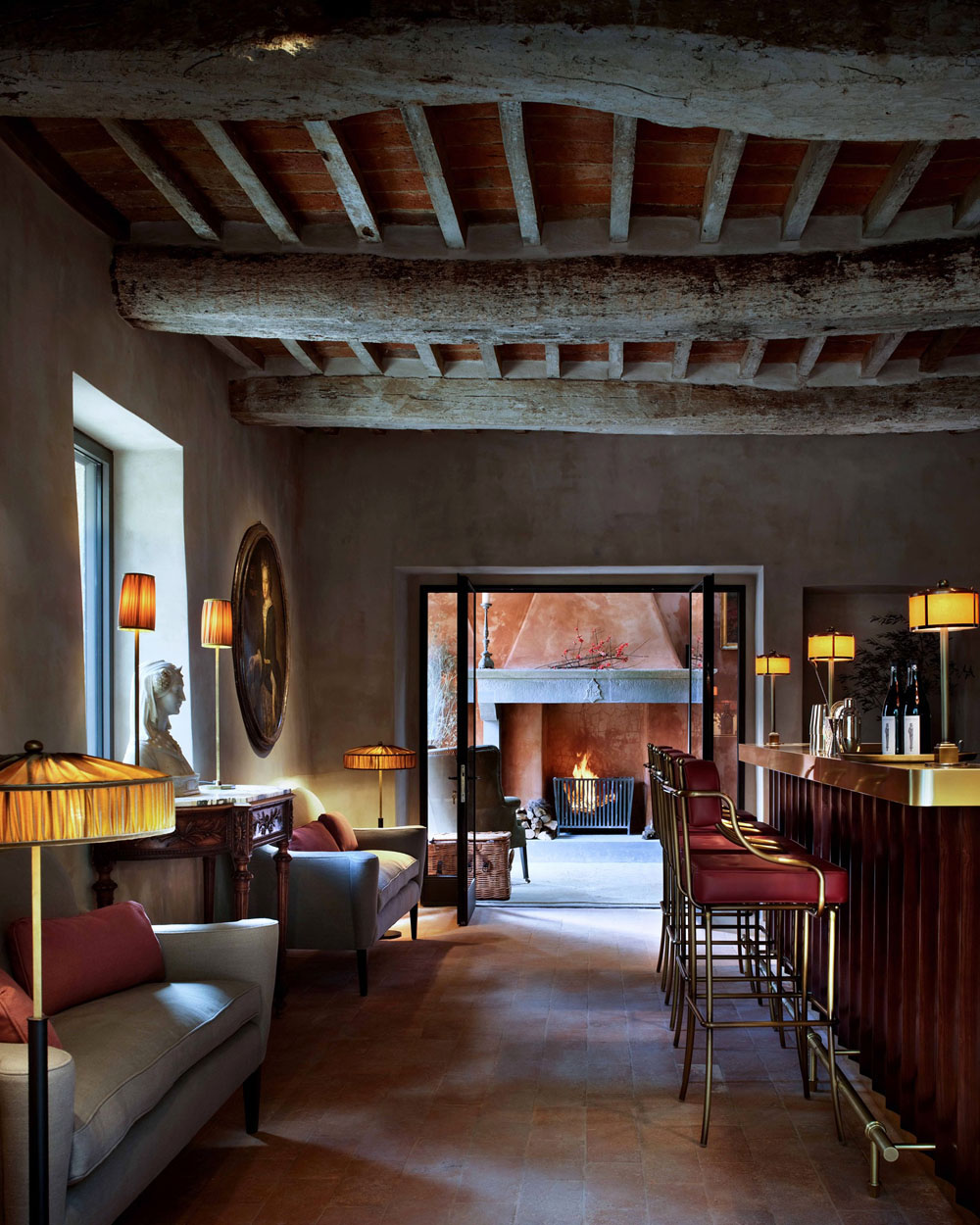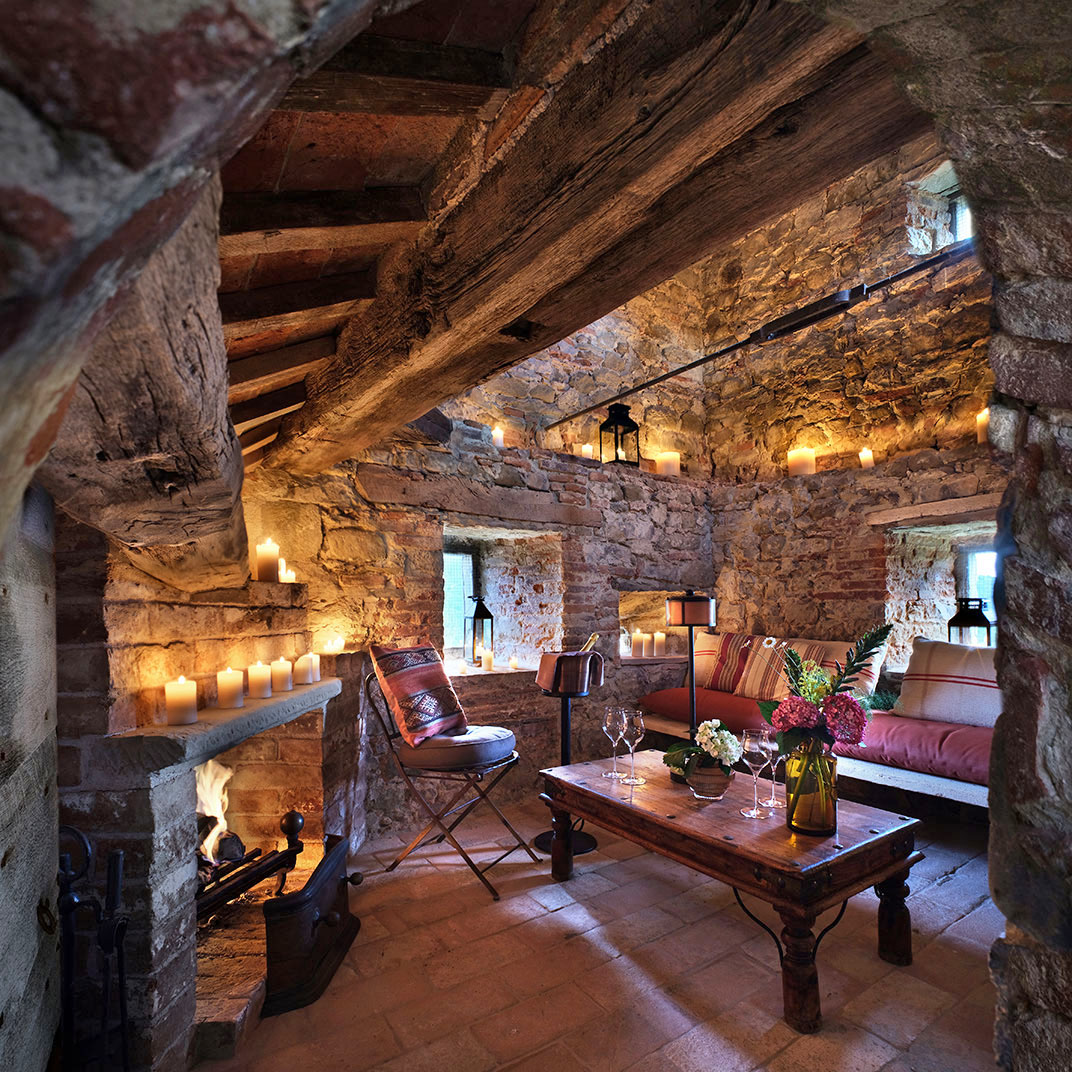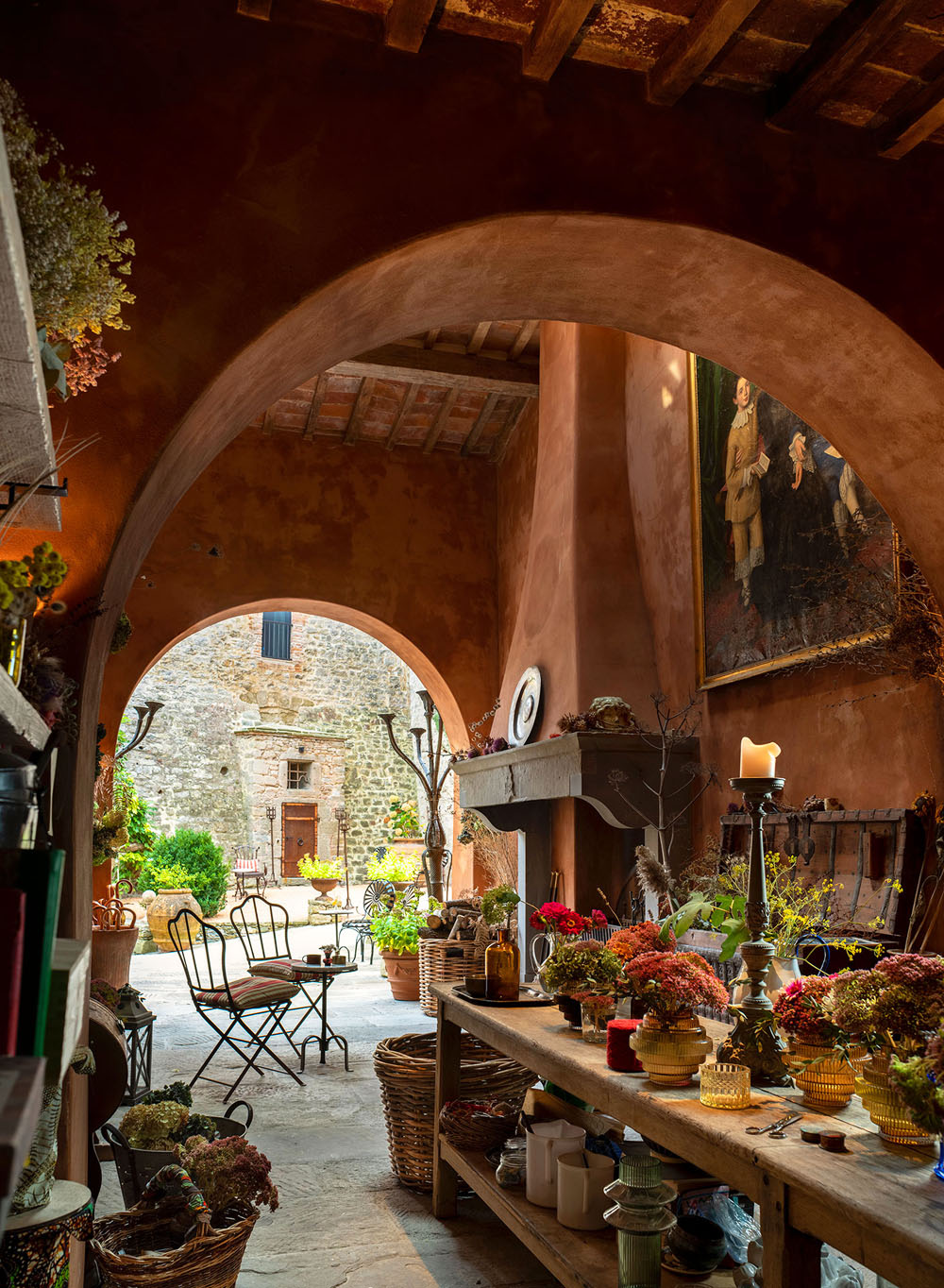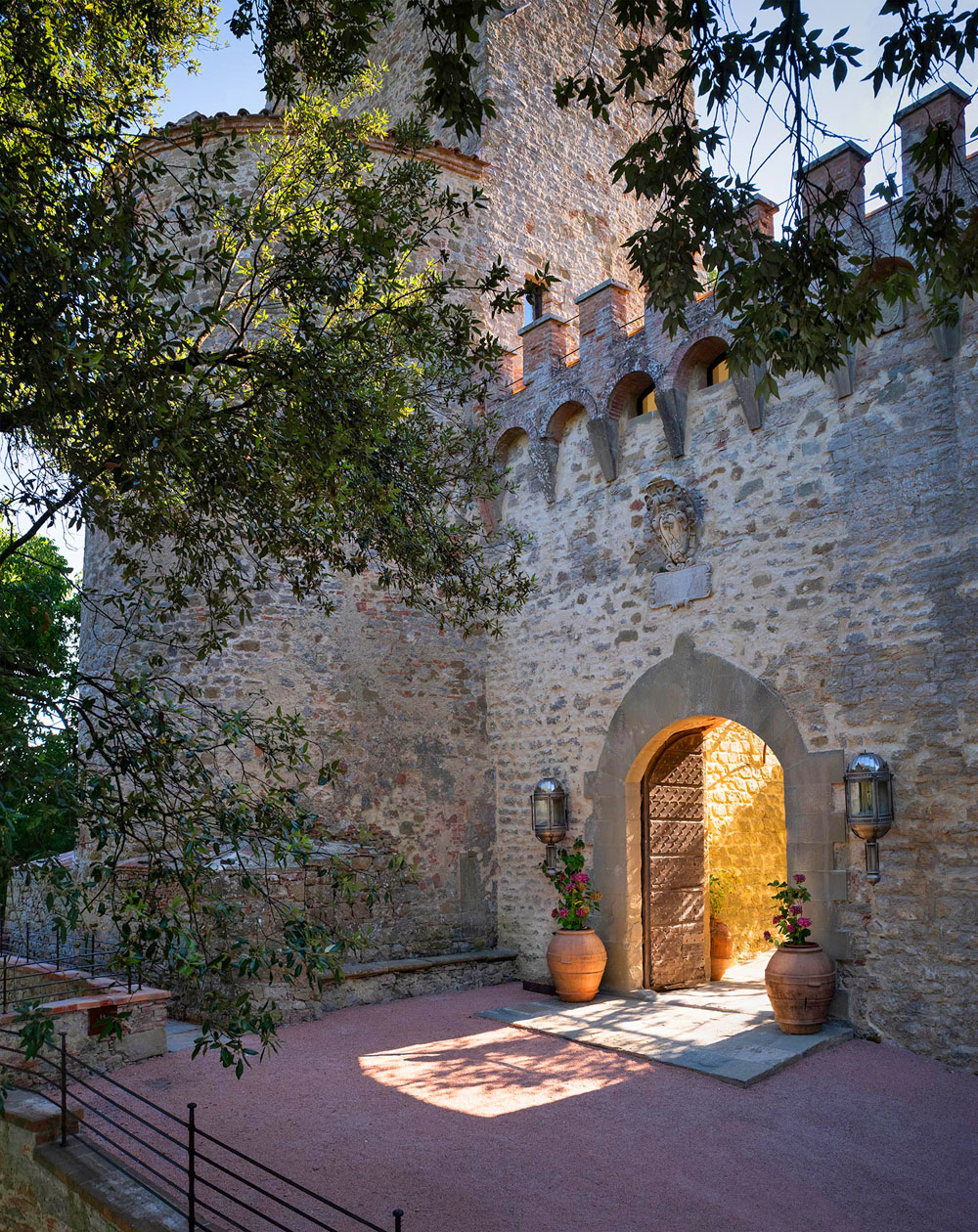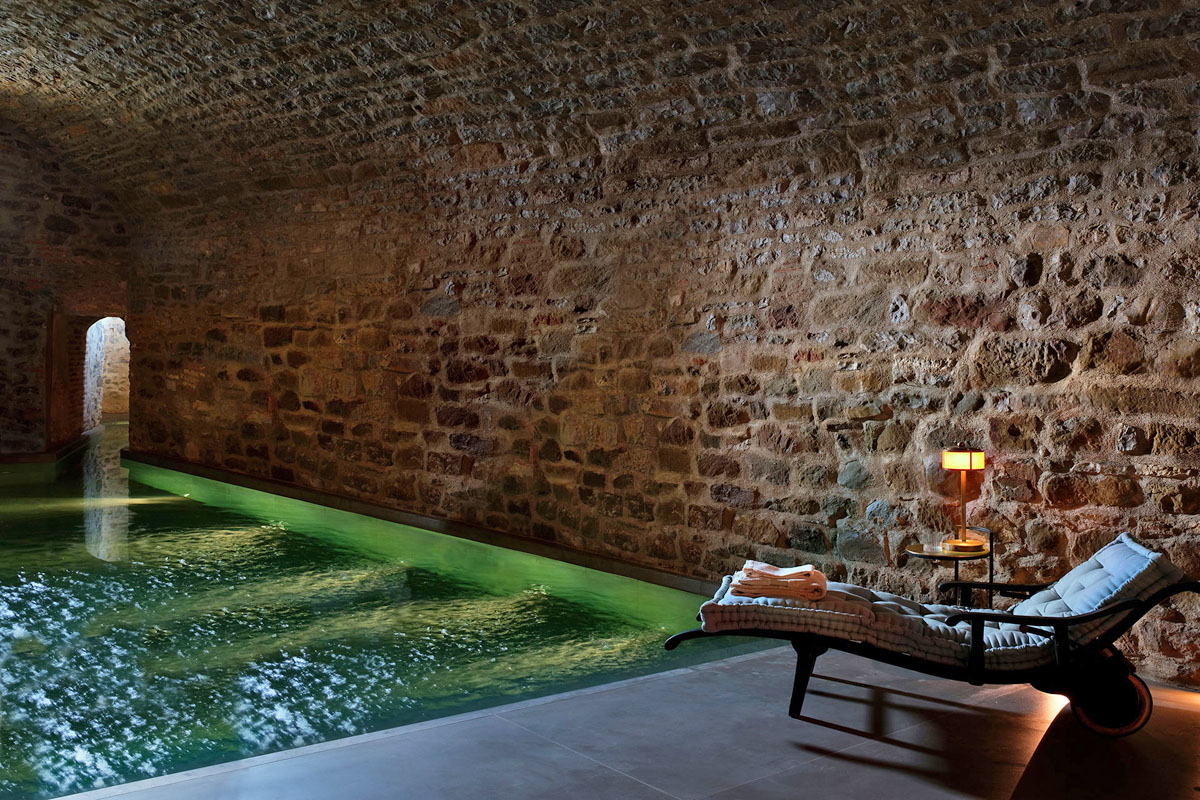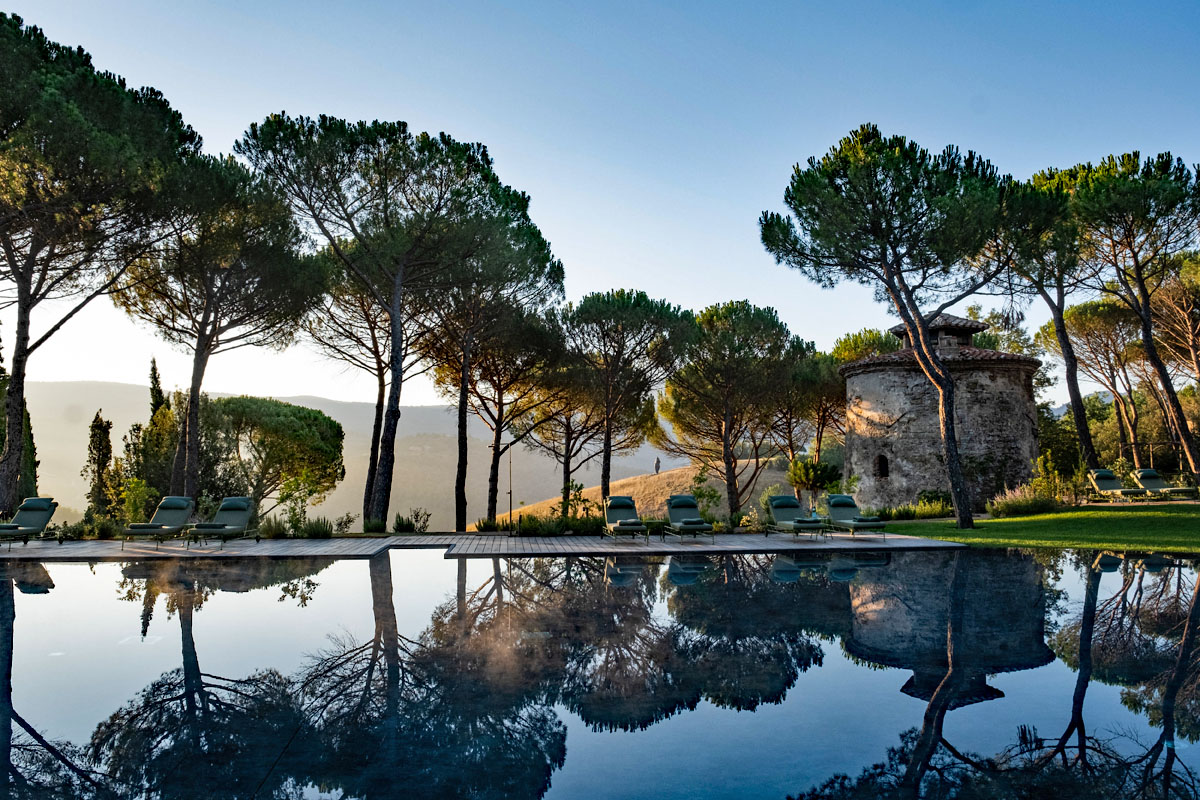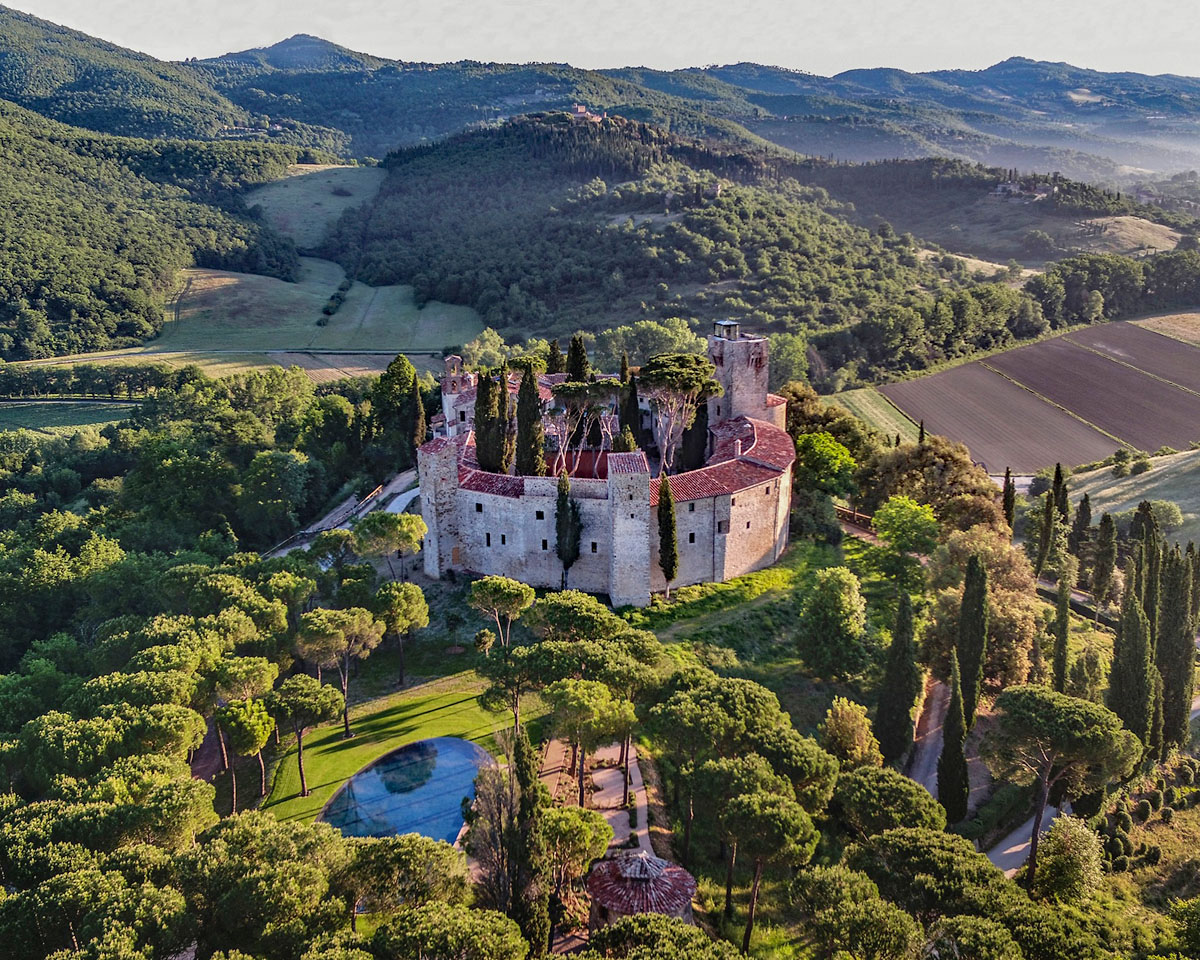 See Also: Restored Ancient Stone House Transformed Into Chic Hotel
Via: Castello di Reschio