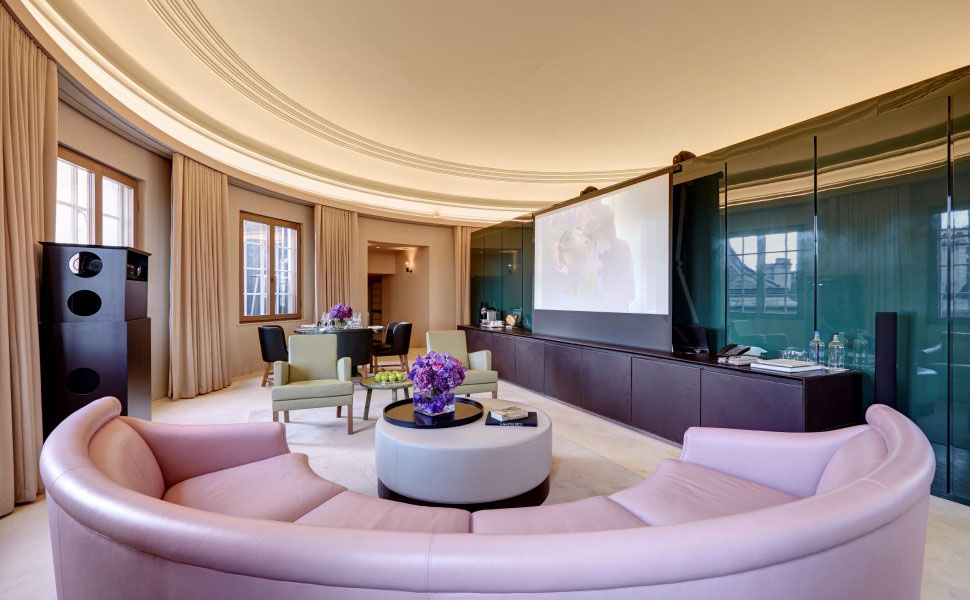 The historic Hotel Café Royal in London's Piccadilly is a Grade II listed building with a copper domed rotunda. Residing under the iconic dome is the exclusive three bedroom Dome Penthouse.
The original Café Royal was established in 1865. David Chipperfield Architects restored and transformed the building into a hotel with elegant contemporary style guests rooms.
With curved walls and muted tones, the 3,132 sq. ft. penthouse suite is divided into three by an emerald green partition. There are also two spacious terraces with views of London.