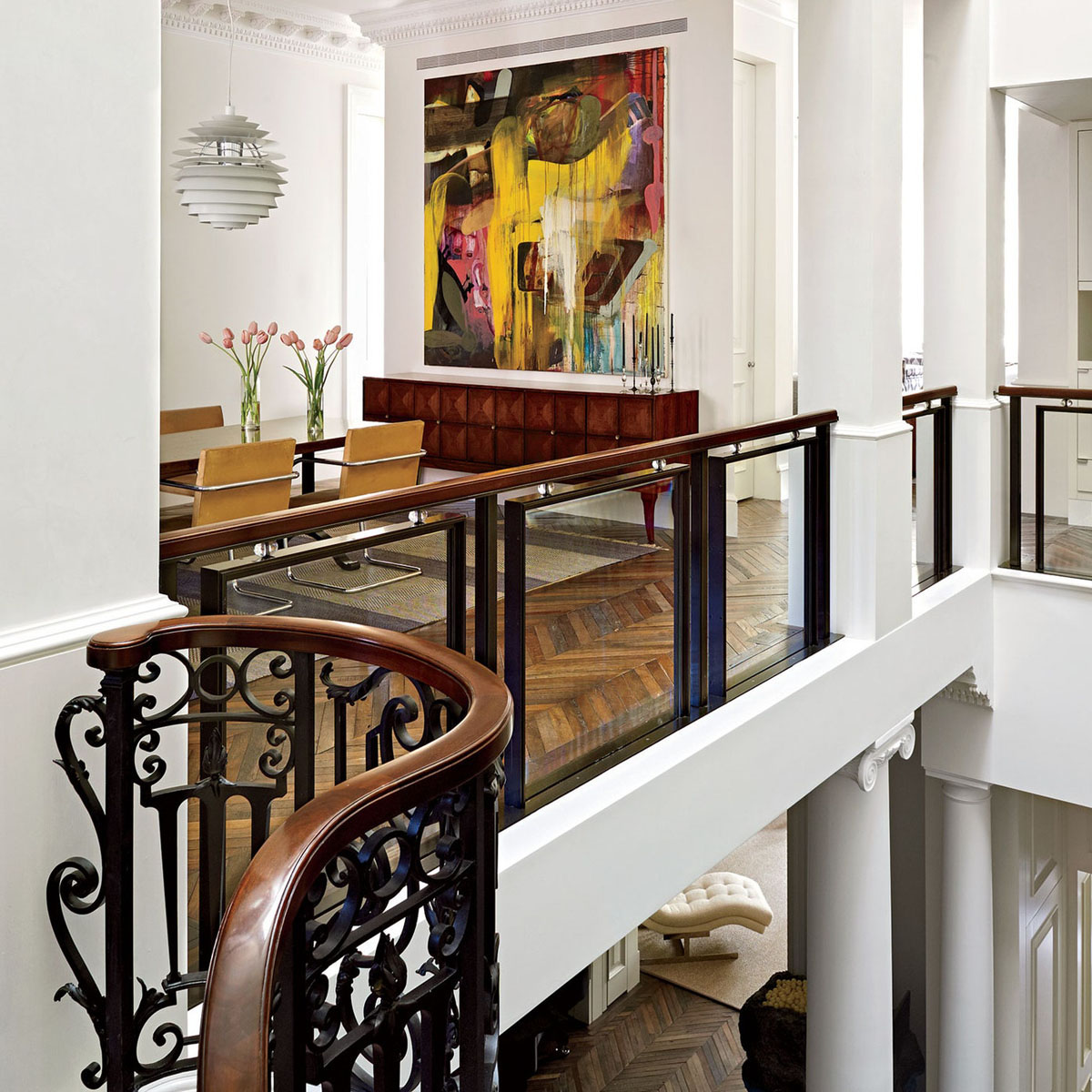 A Historic 1860s townhouse in Boston, Massachusetts has been restored and revitalized, blending traditional and modern design elements.
Dell Mitchell Architects and interior design firm Wells & Fox renovated and arranged the five-story residence around a skylit atrium that extends from the parlour level to the roof.
Classical columns are incorporated into the 14-foot high living room. An elegant staircase connects the floors providing a theatrical flair to the space.
A loft-like second level with an open kitchen and dining room accommodates large contemporary artworks.
The interior palette is warm and refined, and the flooring throughout the house is made of antique French oak laid in bold chevrons.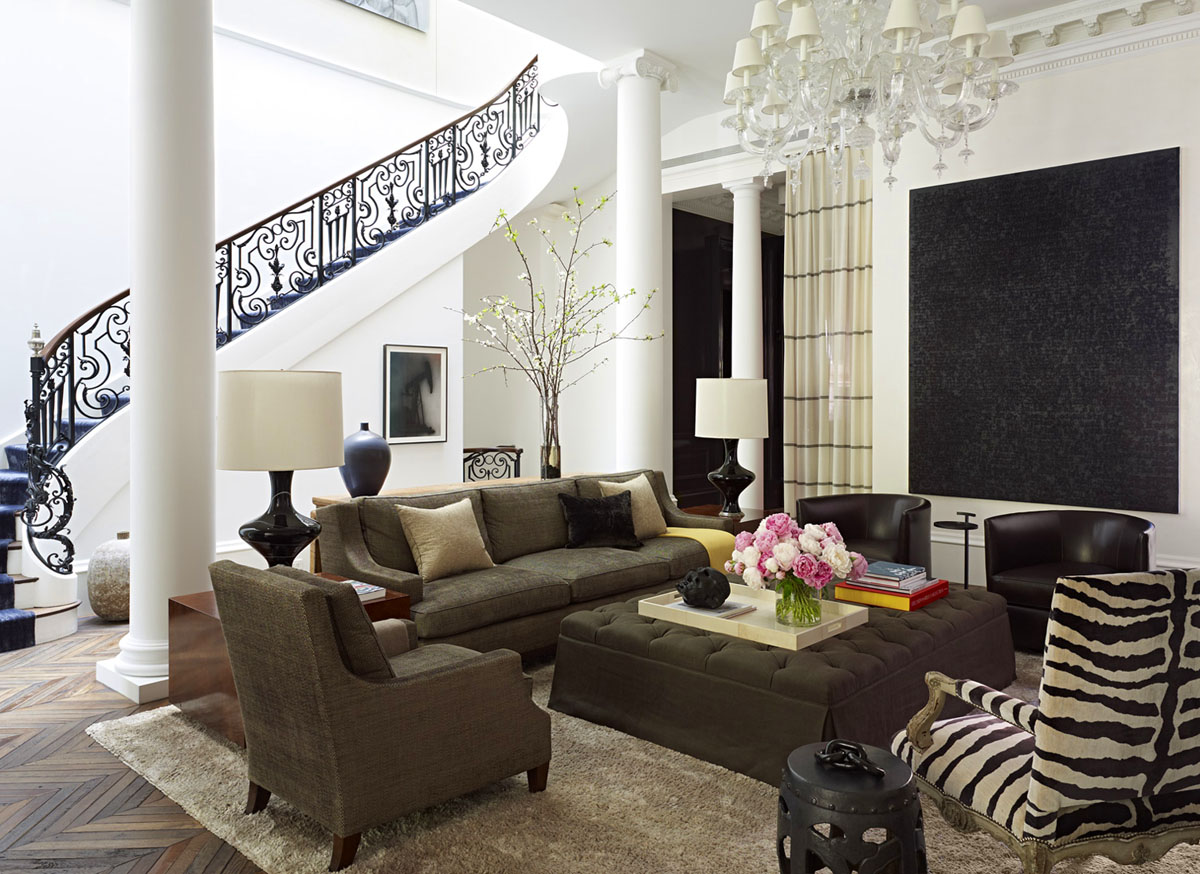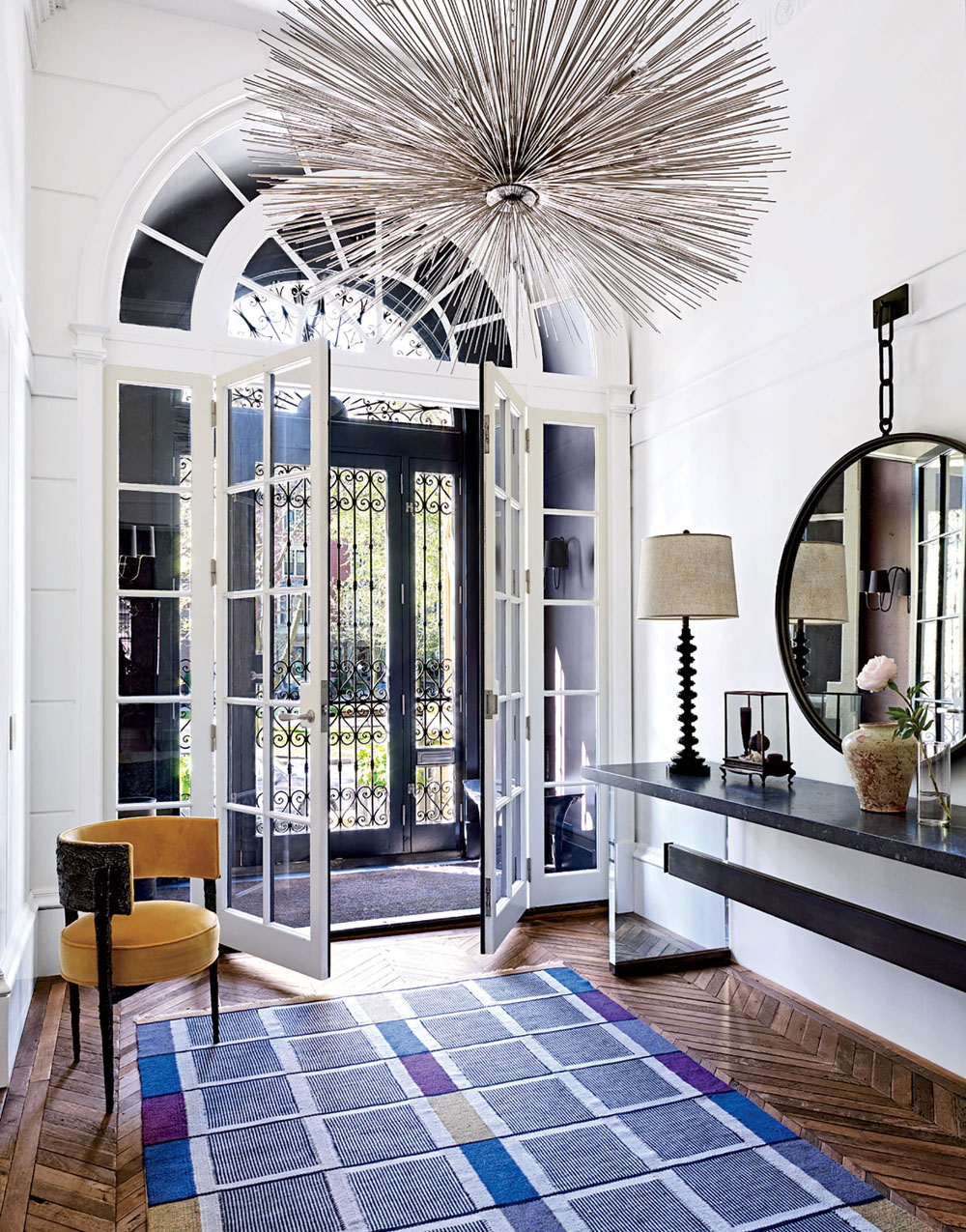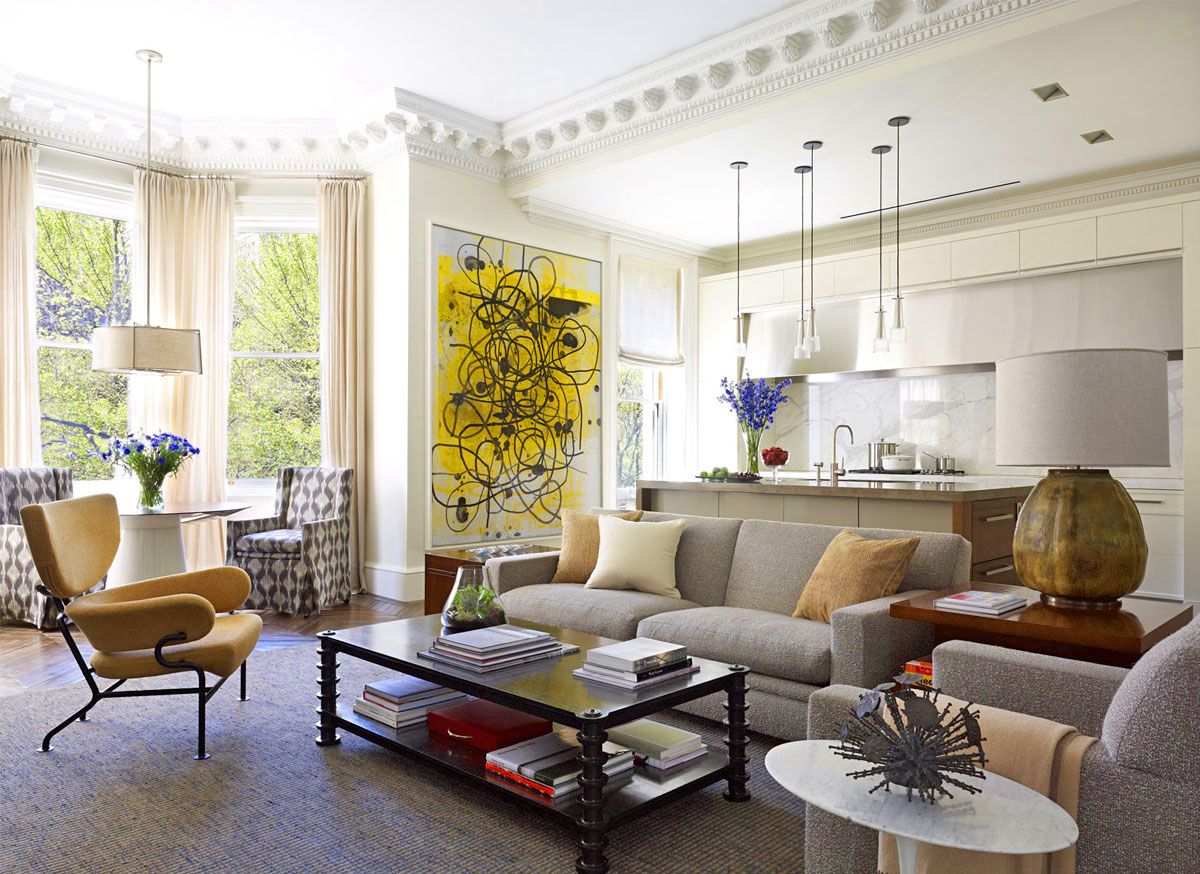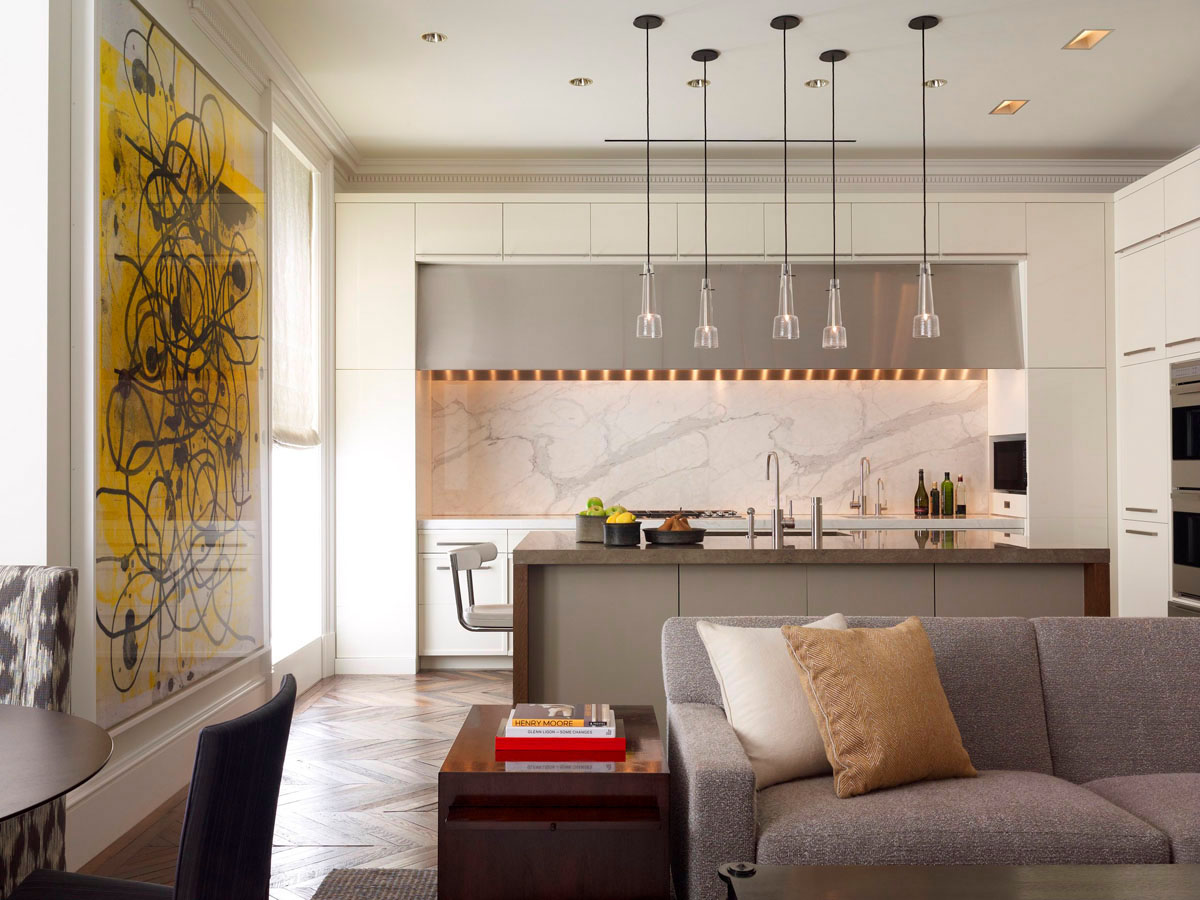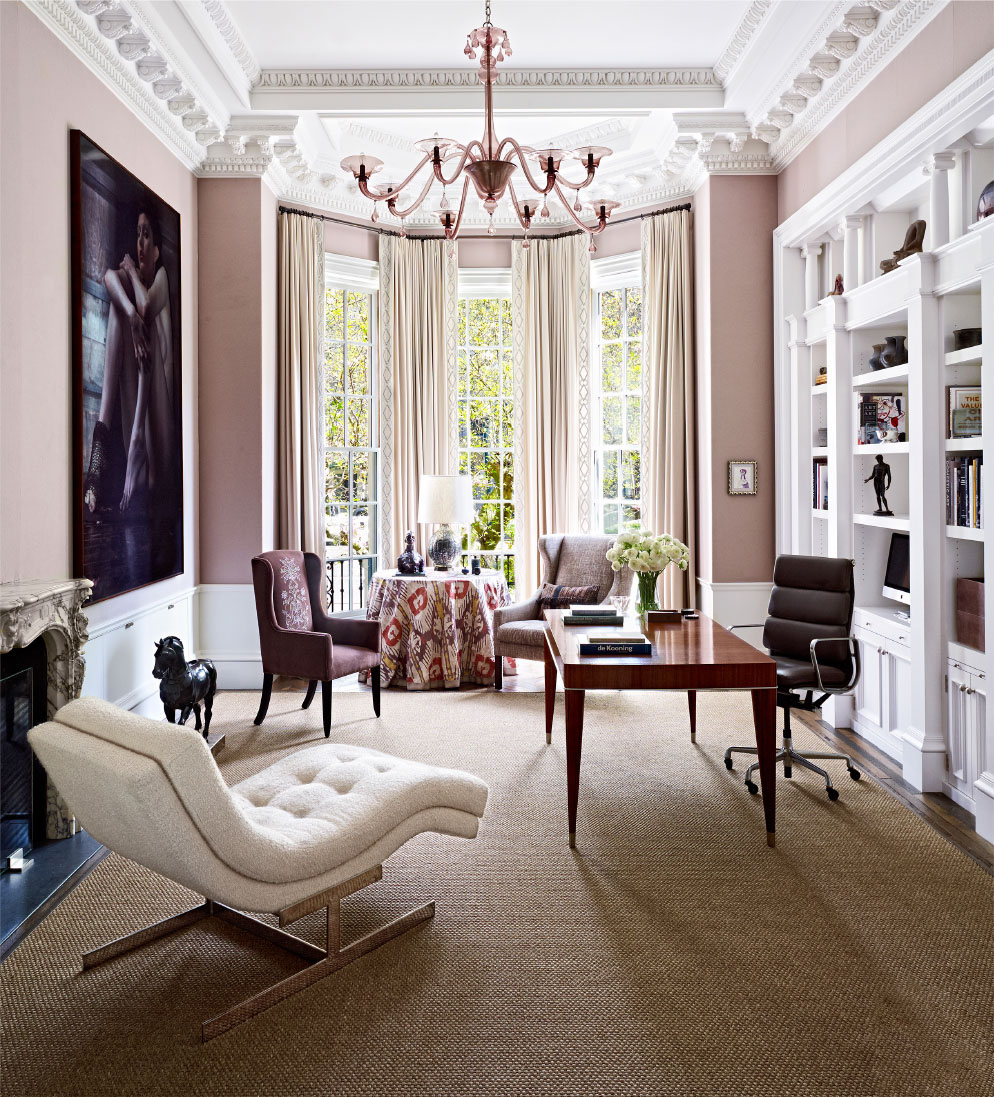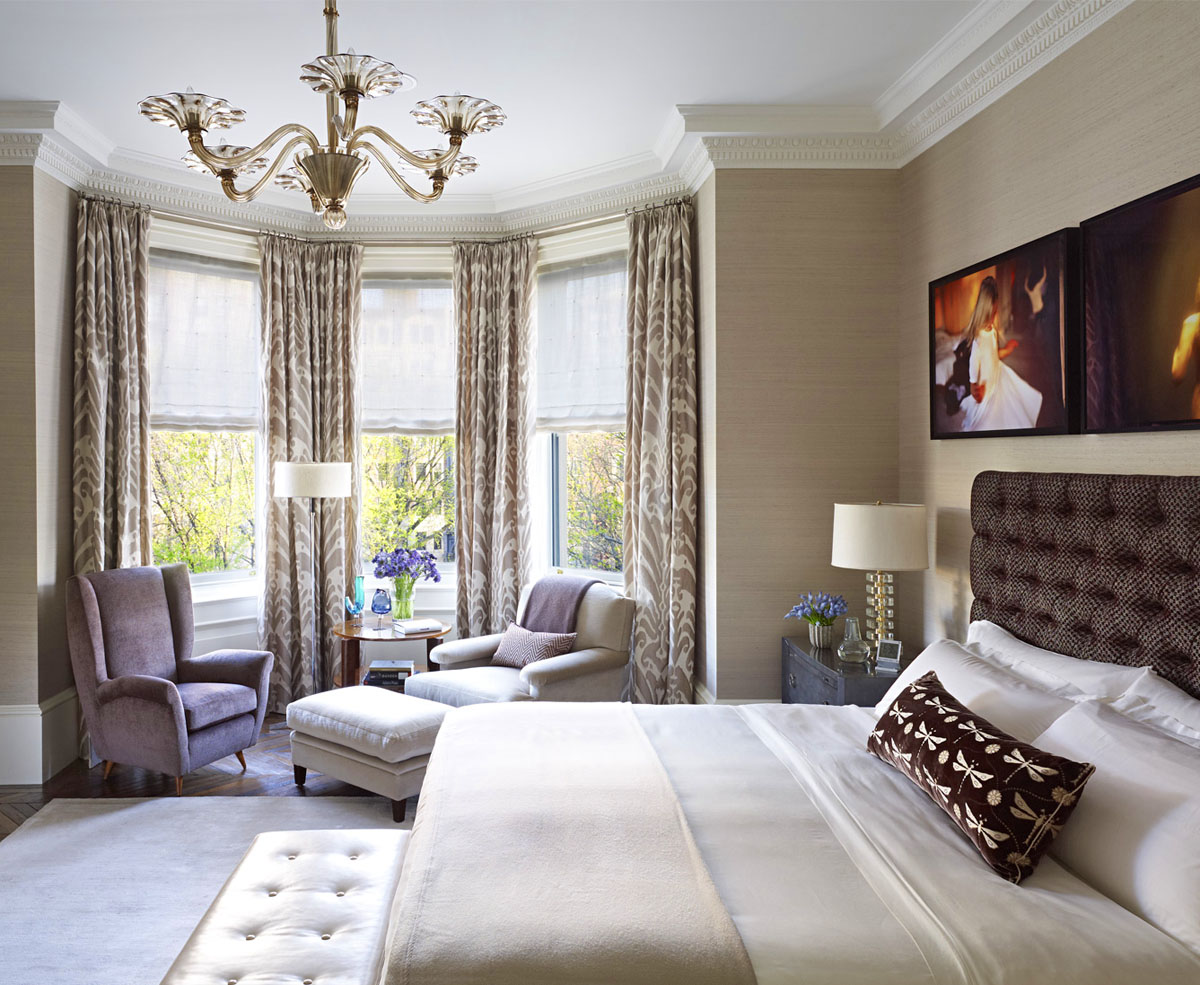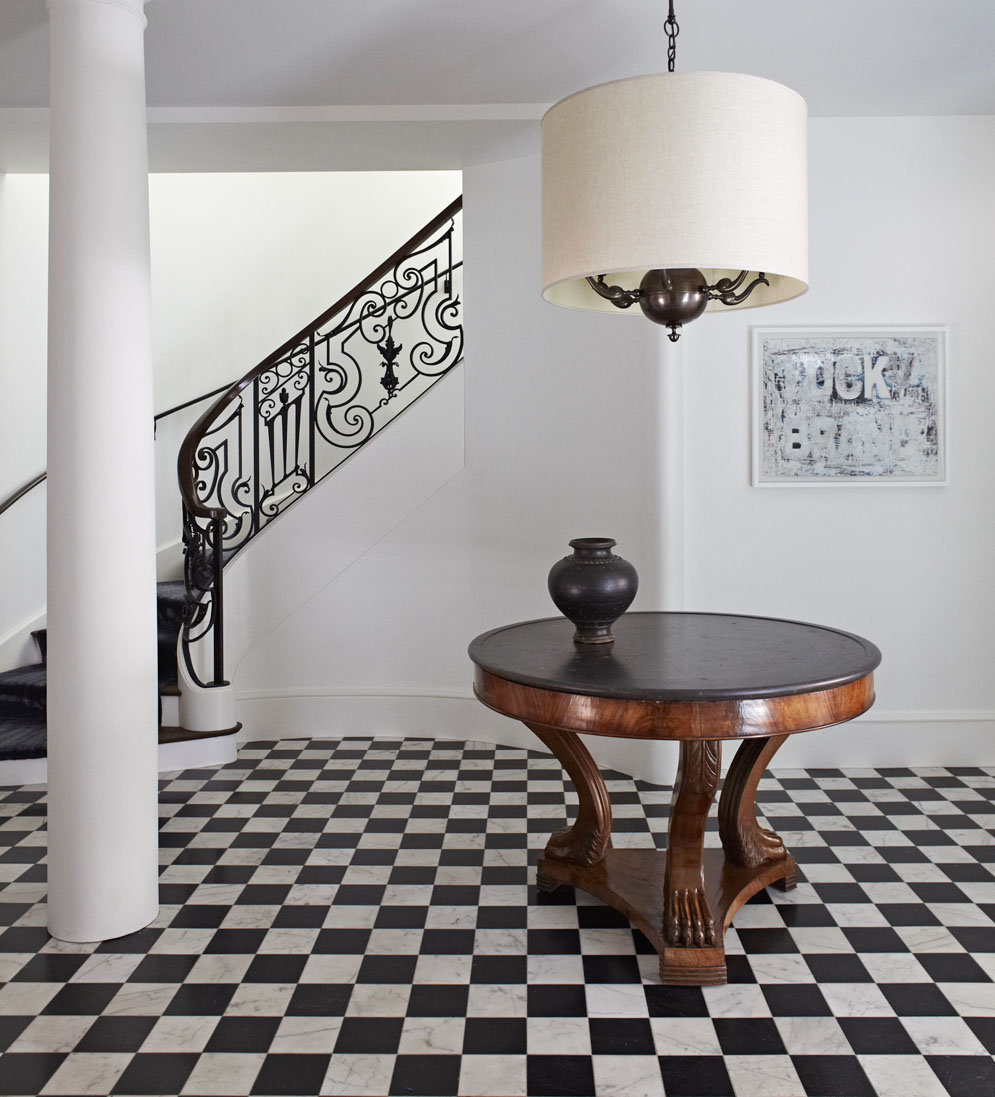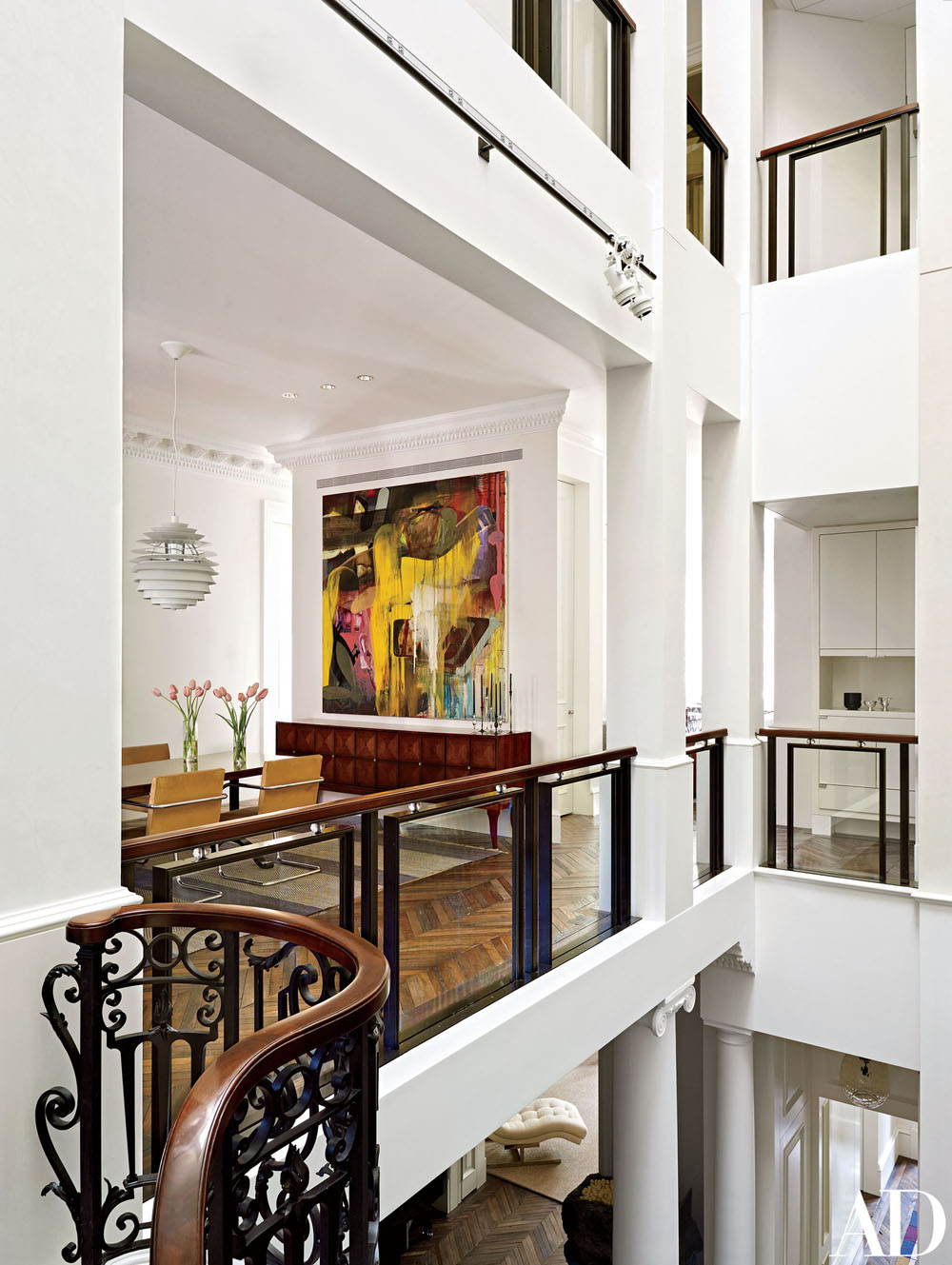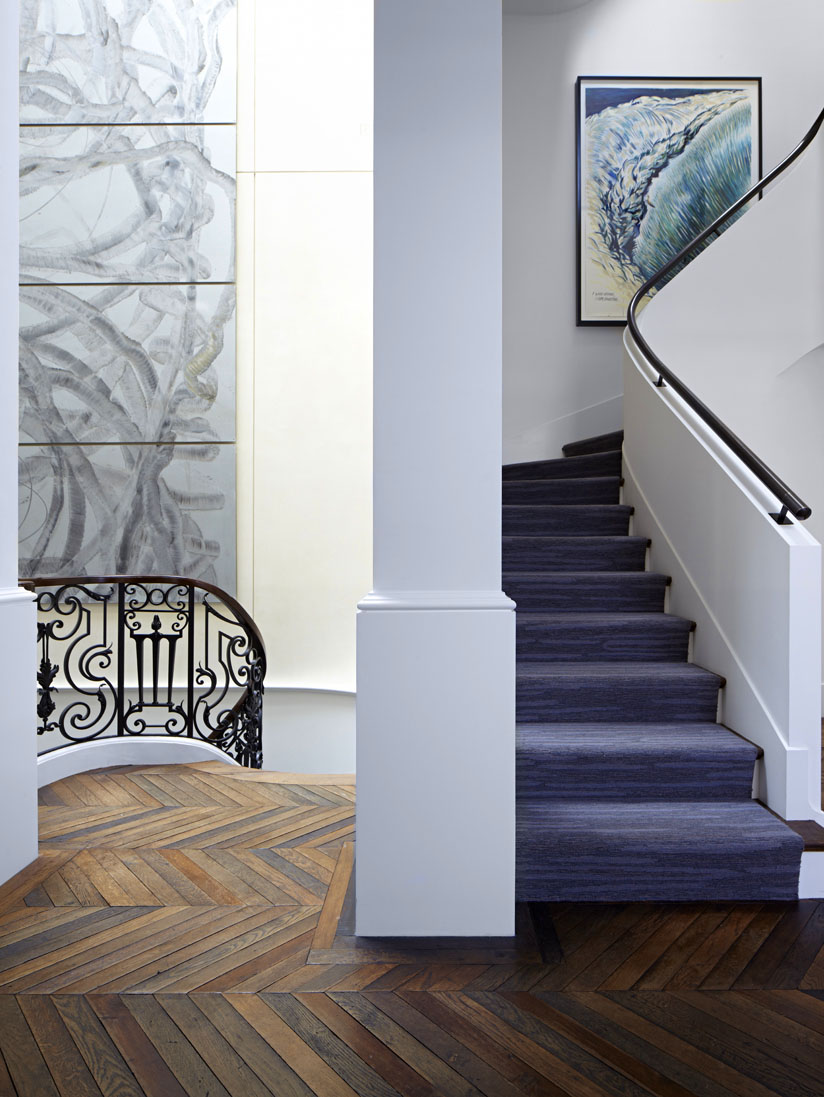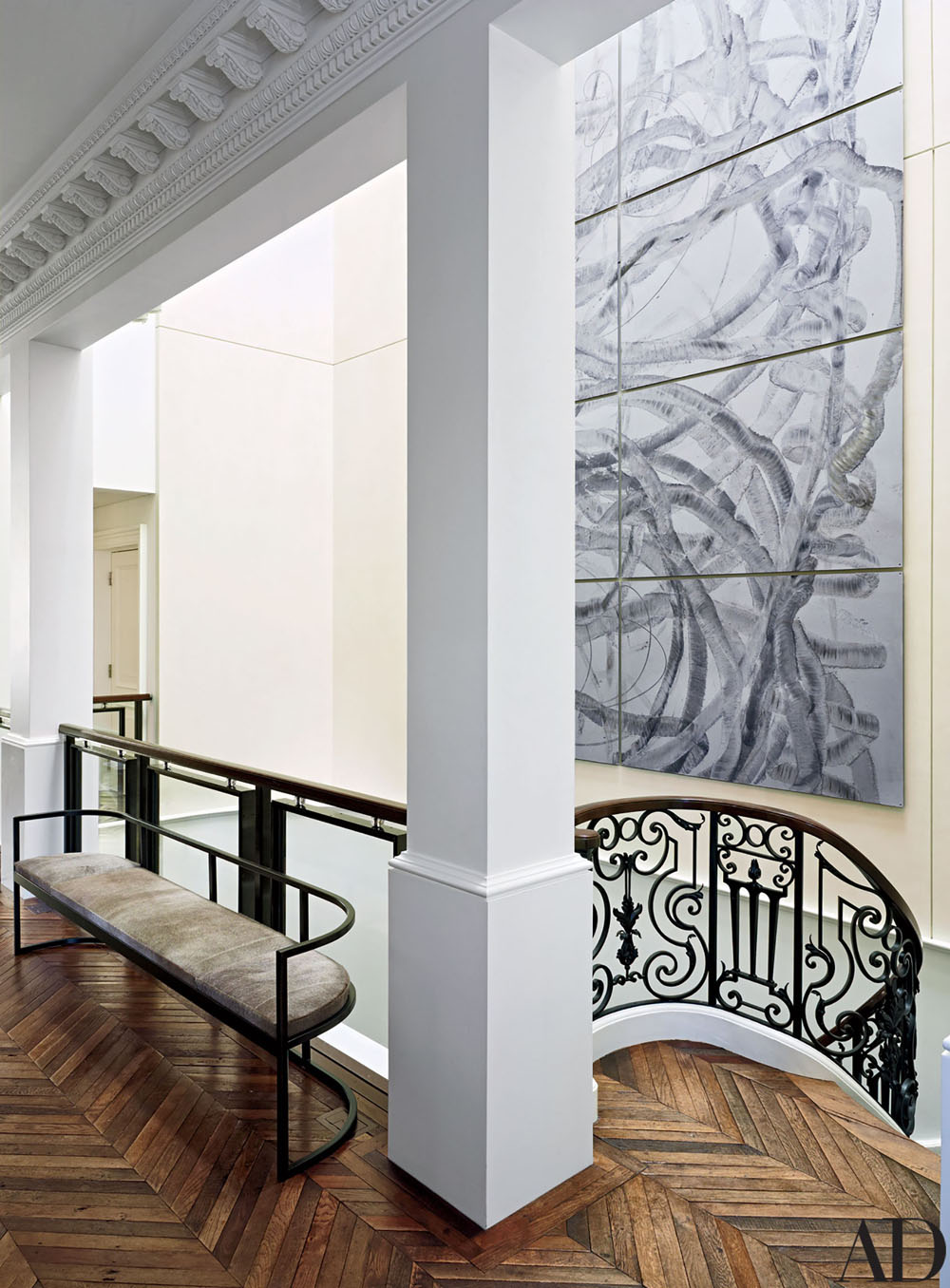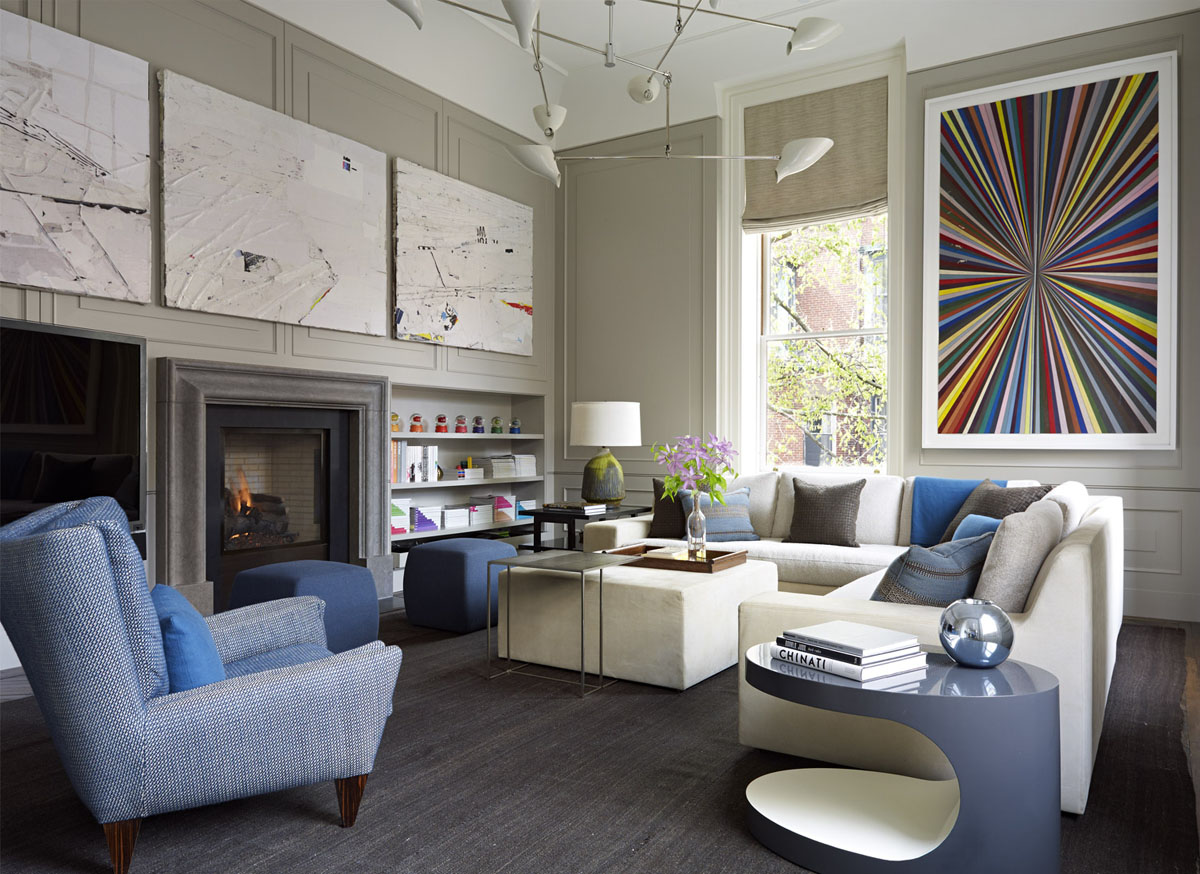 See Also: Elegant Manhattan Townhouse Blends Classicism with Eclecticism
Via: AD