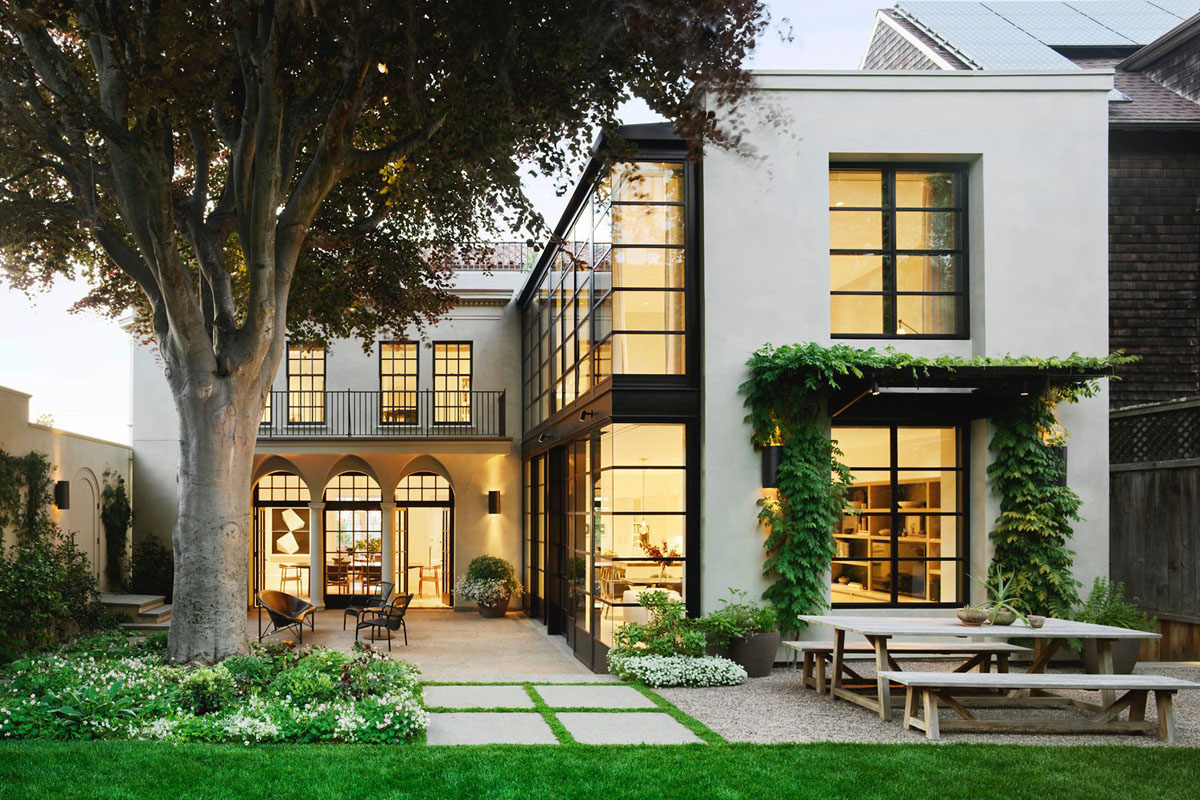 The renovation of this 1920s house in San Francisco, California was a delicate balance between preserving its historical character while updating it to fit a contemporary way of living.
Walker Warner Architects partnered with Redmond Aldrich Design and Matarozzi Pelsinger Builders to bring harmony between classic and contemporary. Inspiration was drawn from the historic London townhomes where you see the modernist interventions in contrast to the historic architecture.
The original character of the primary street facade, the side facade, and a portion of the backyard were preserved. Beautiful original archways blend in with the glass and steel addition, offering seamless indoor-outdoor living.