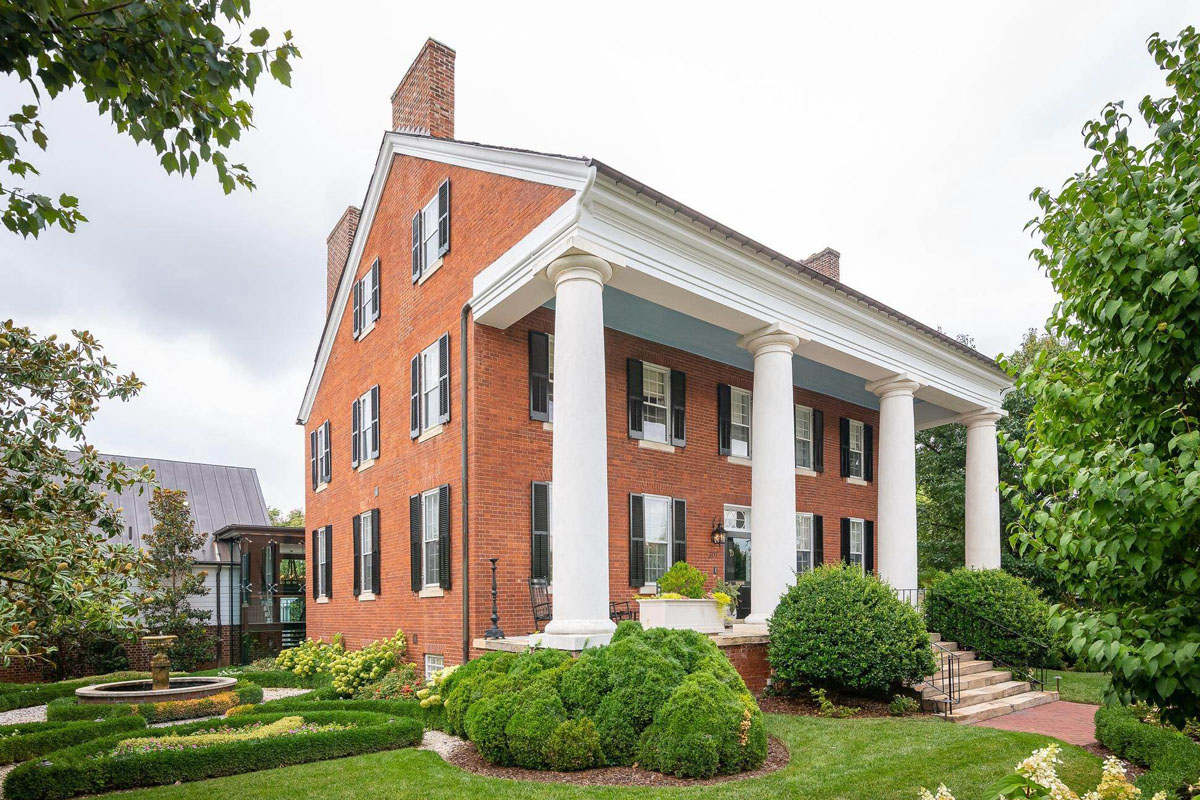 This red brick stately mansion in Fredericksburg, Virginia with Greek Revival architecture was originally built in 1834. The four-columned historic landmark has been modernized to include a two story glass enclosure for the stairs between the main residence and the carriage house.
The 9,000+ sq. ft. home has 6 large ensuite bedrooms, a large kitchen with exposed wood beams, a sunroom and a gym above the 3-car garage.
Outside, a long pergola separate the driveway and backyard with gazebo and patios.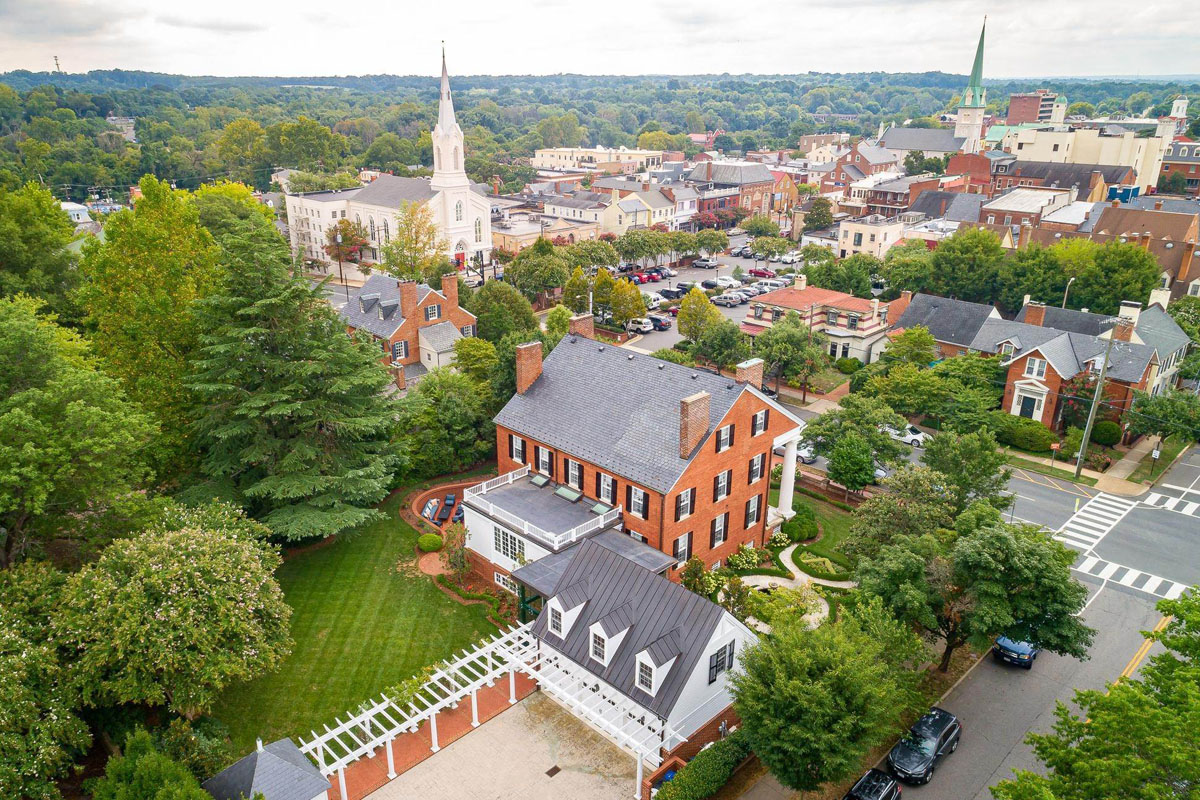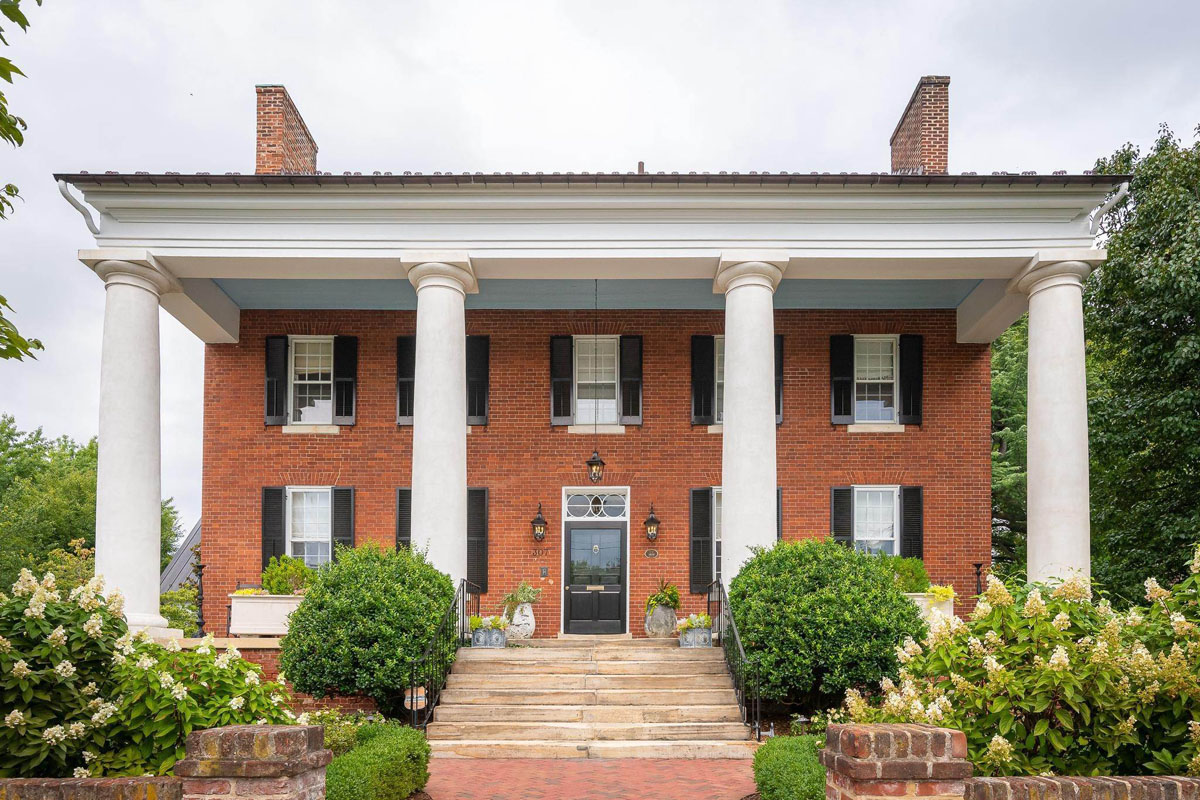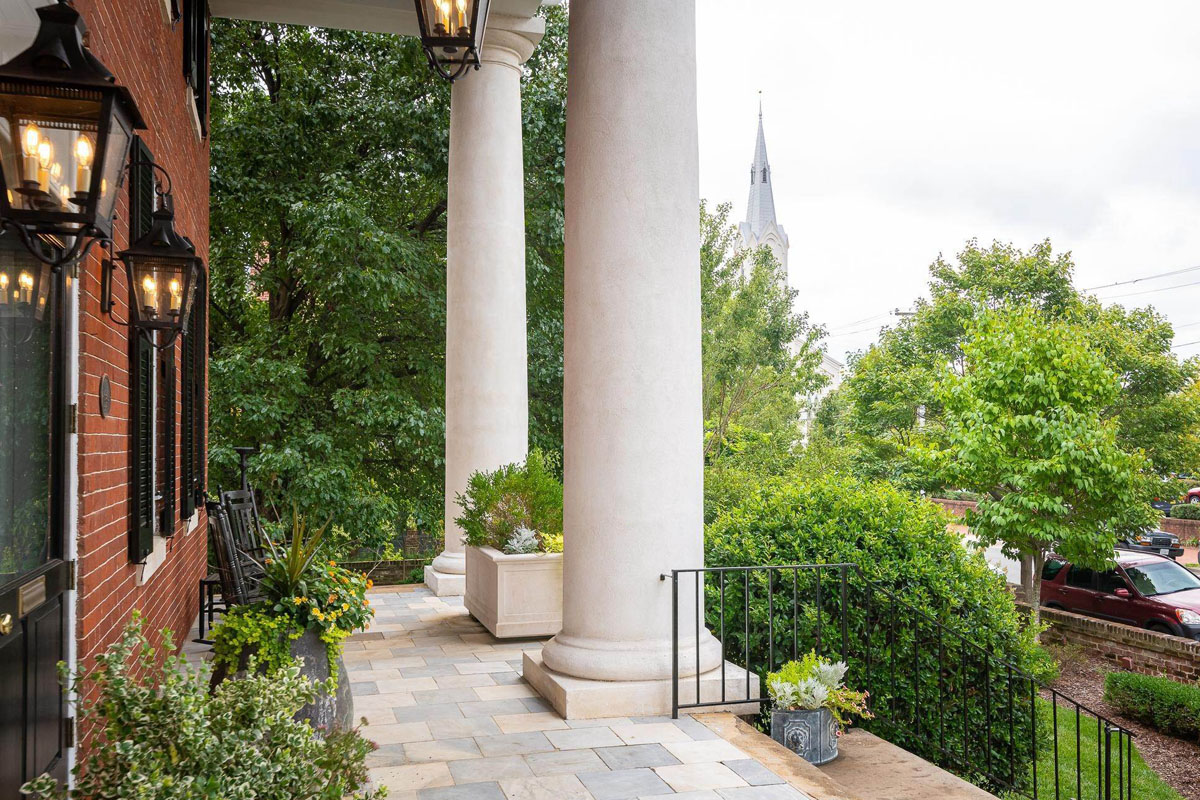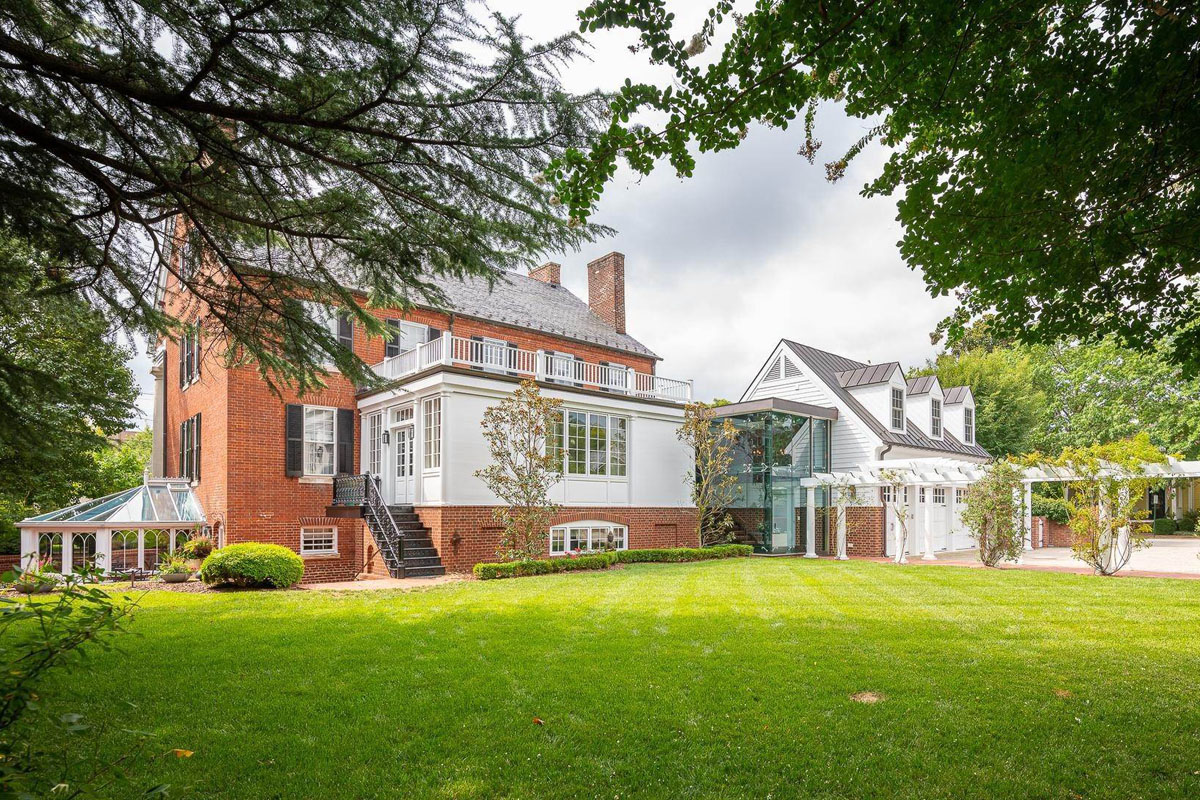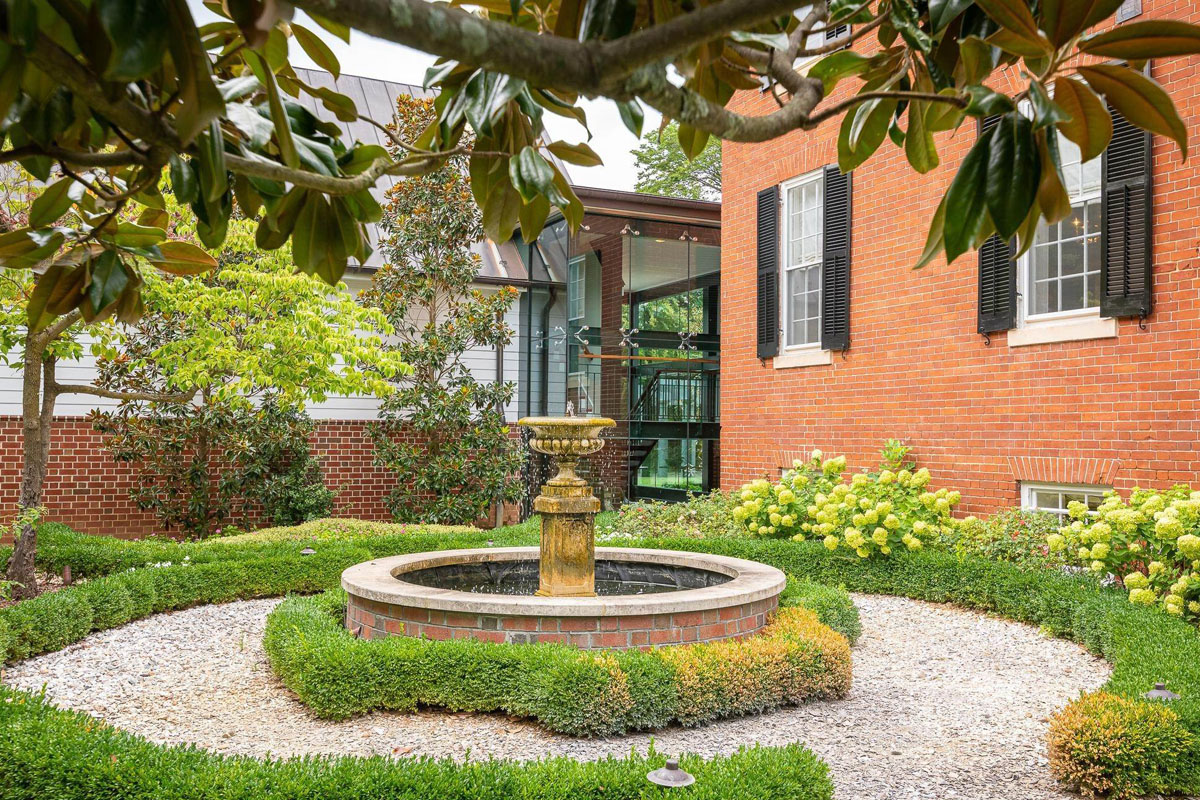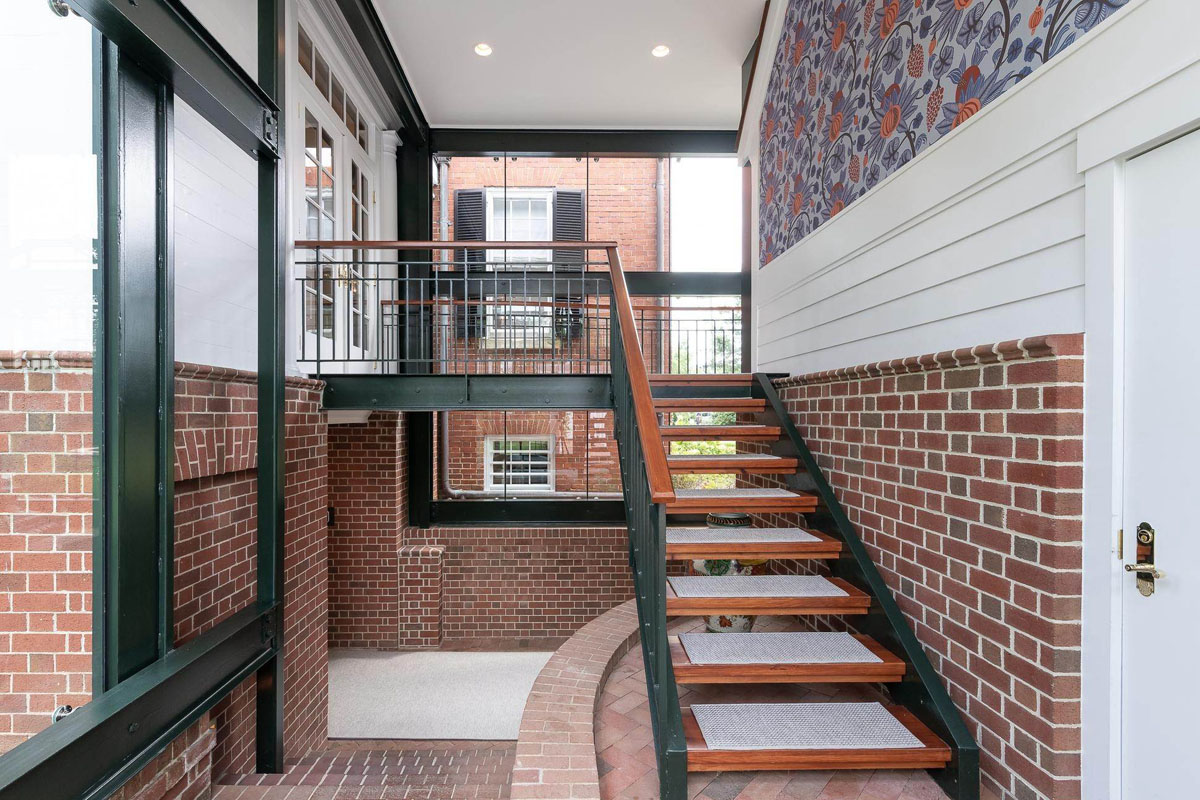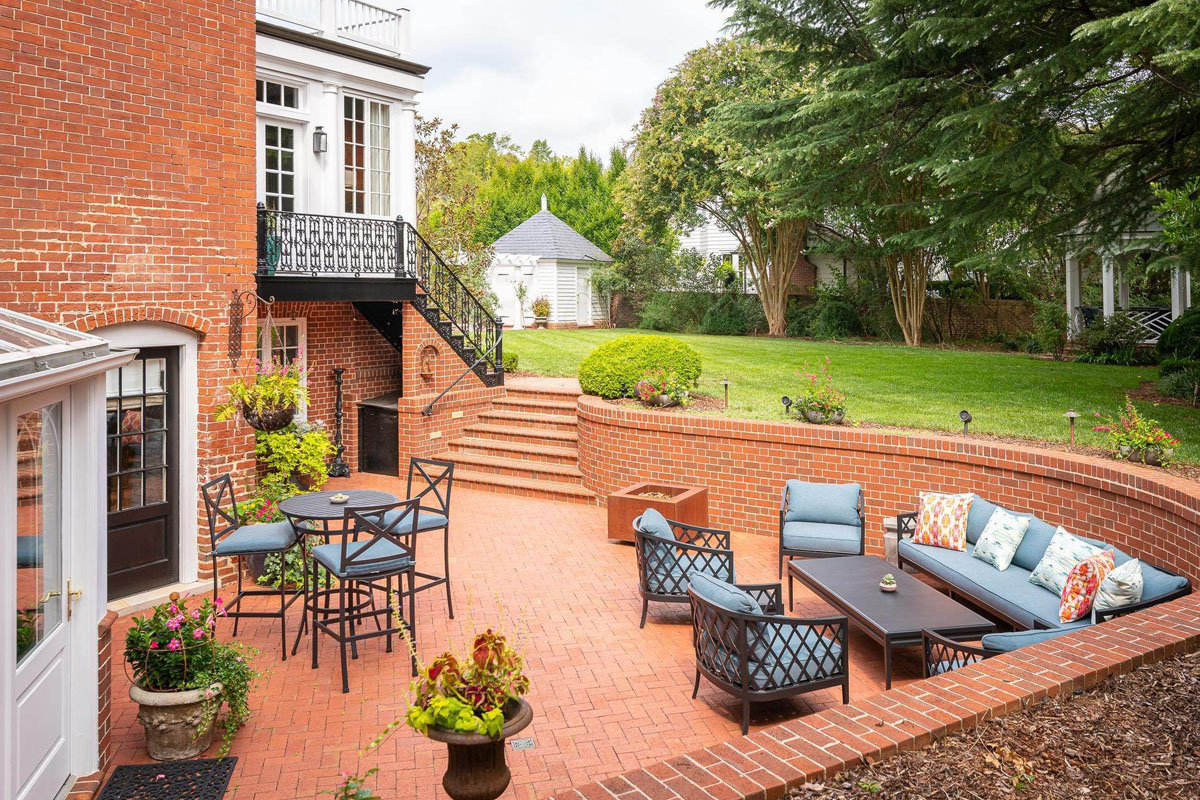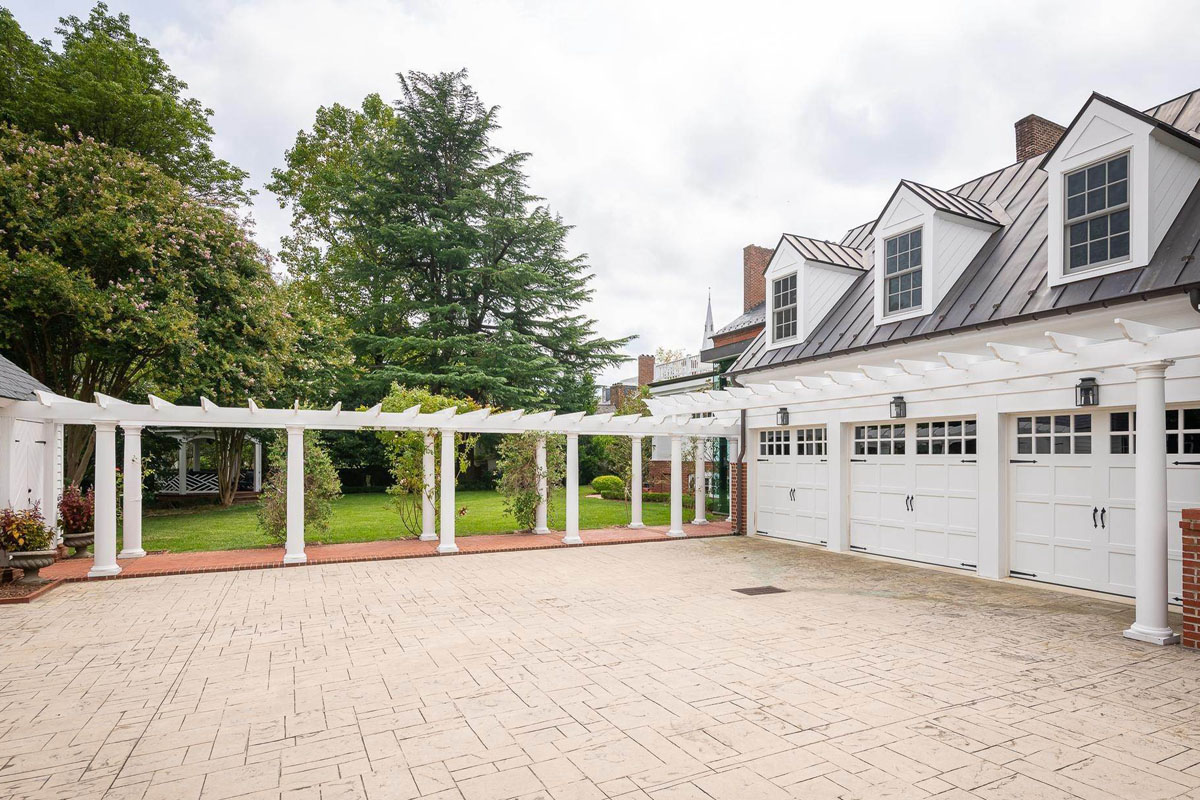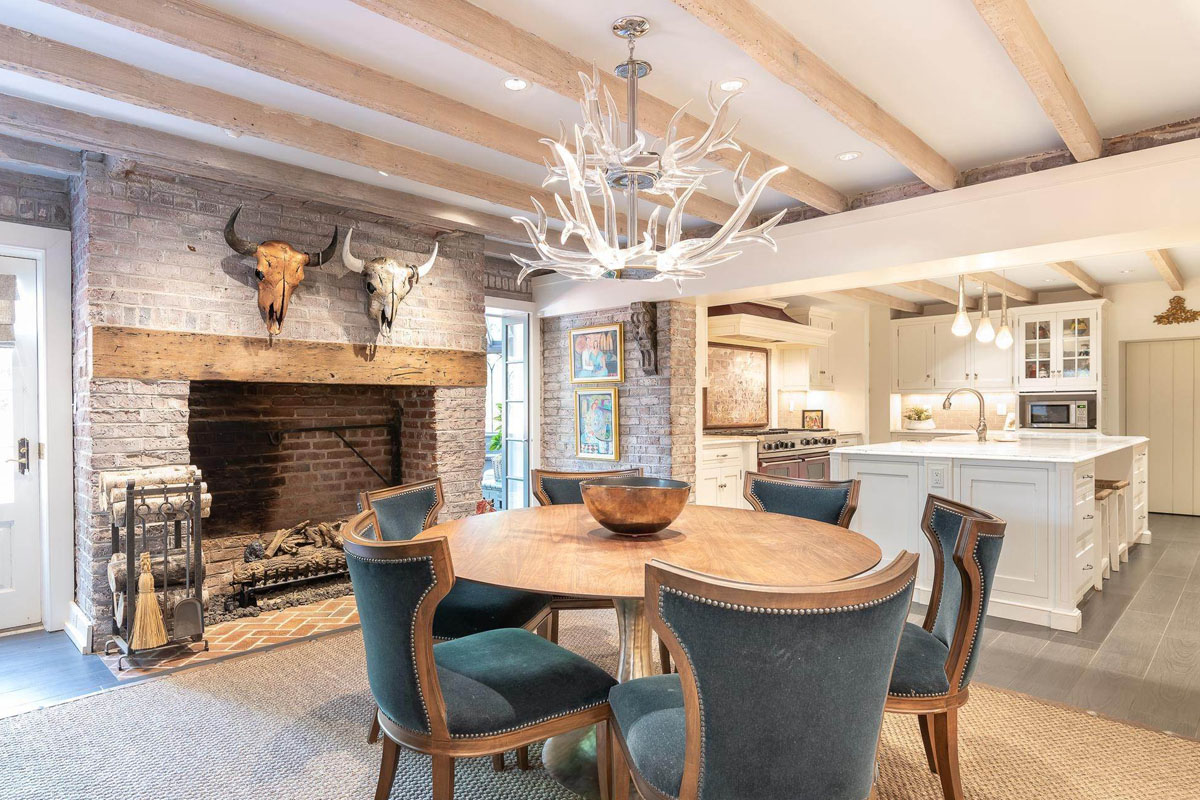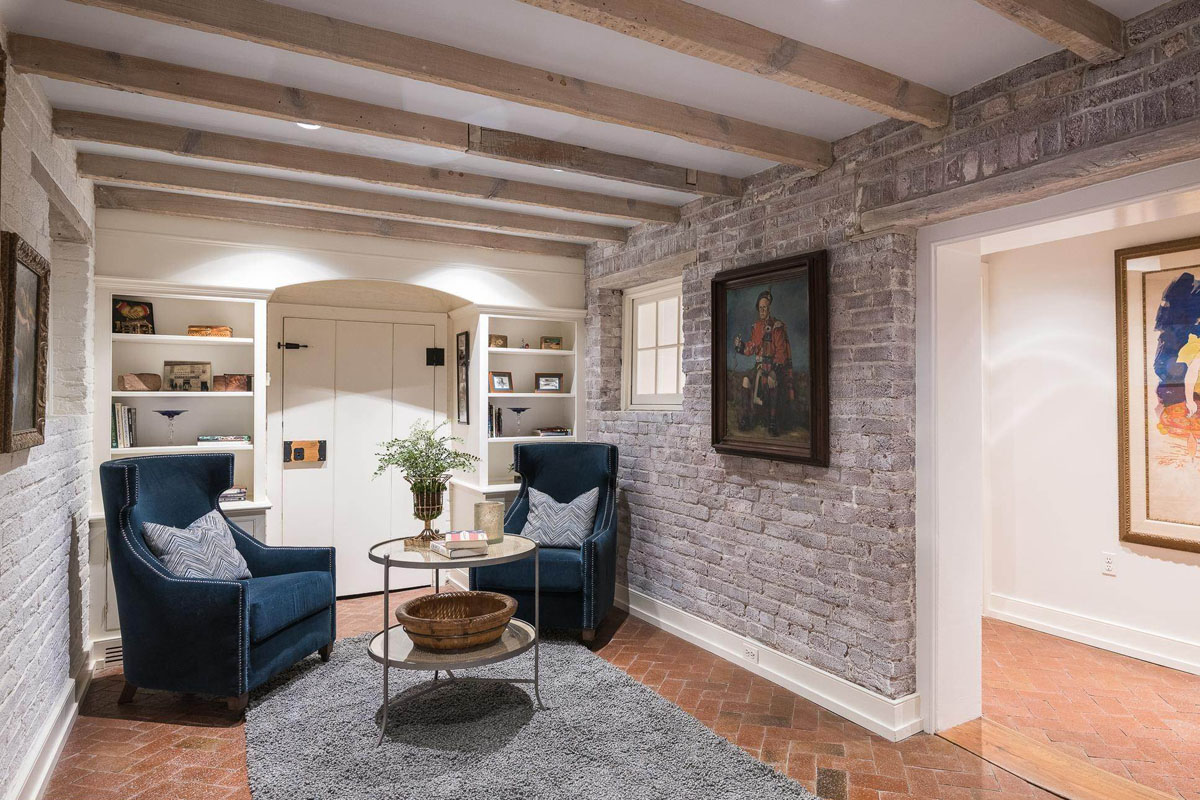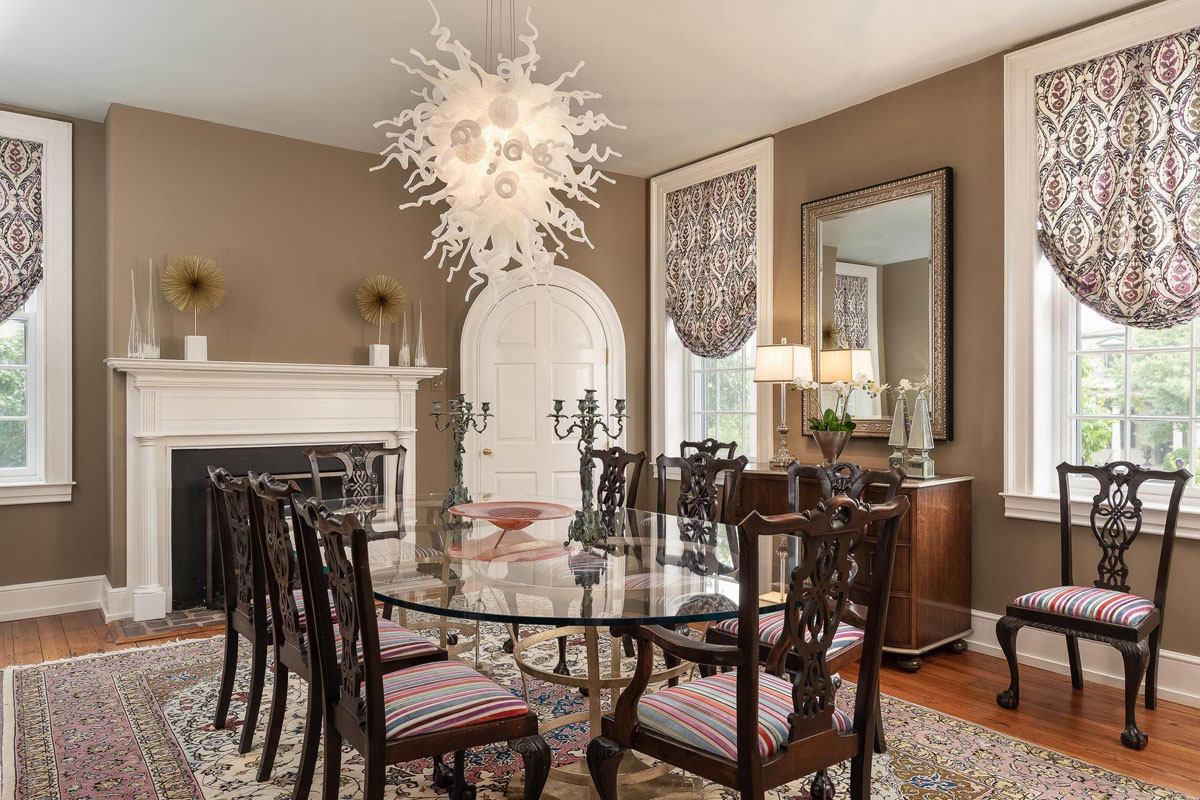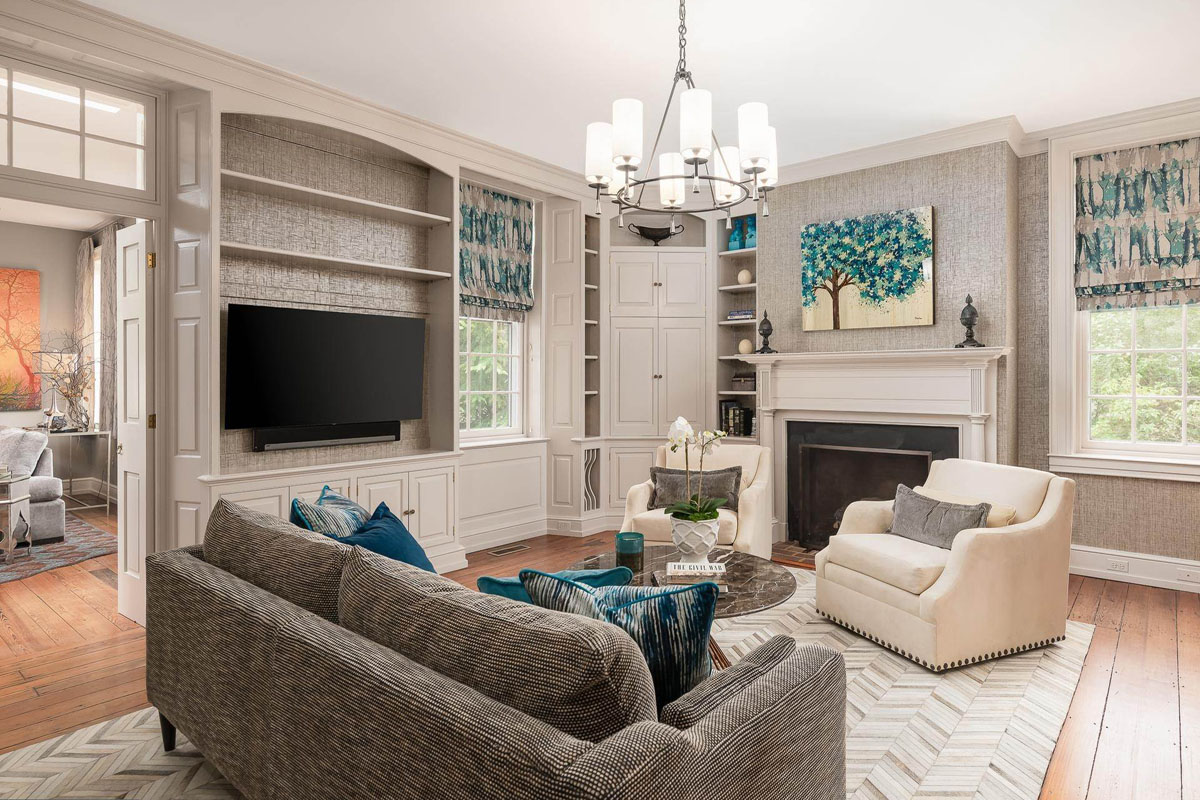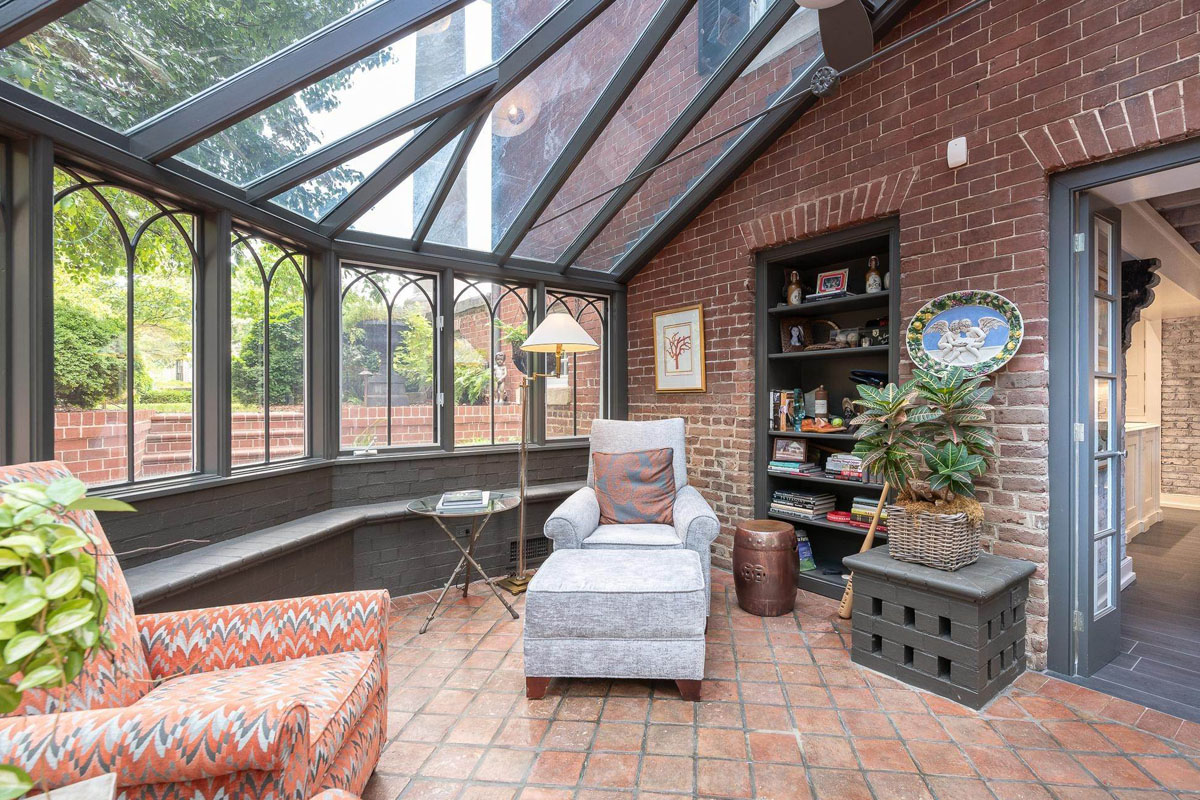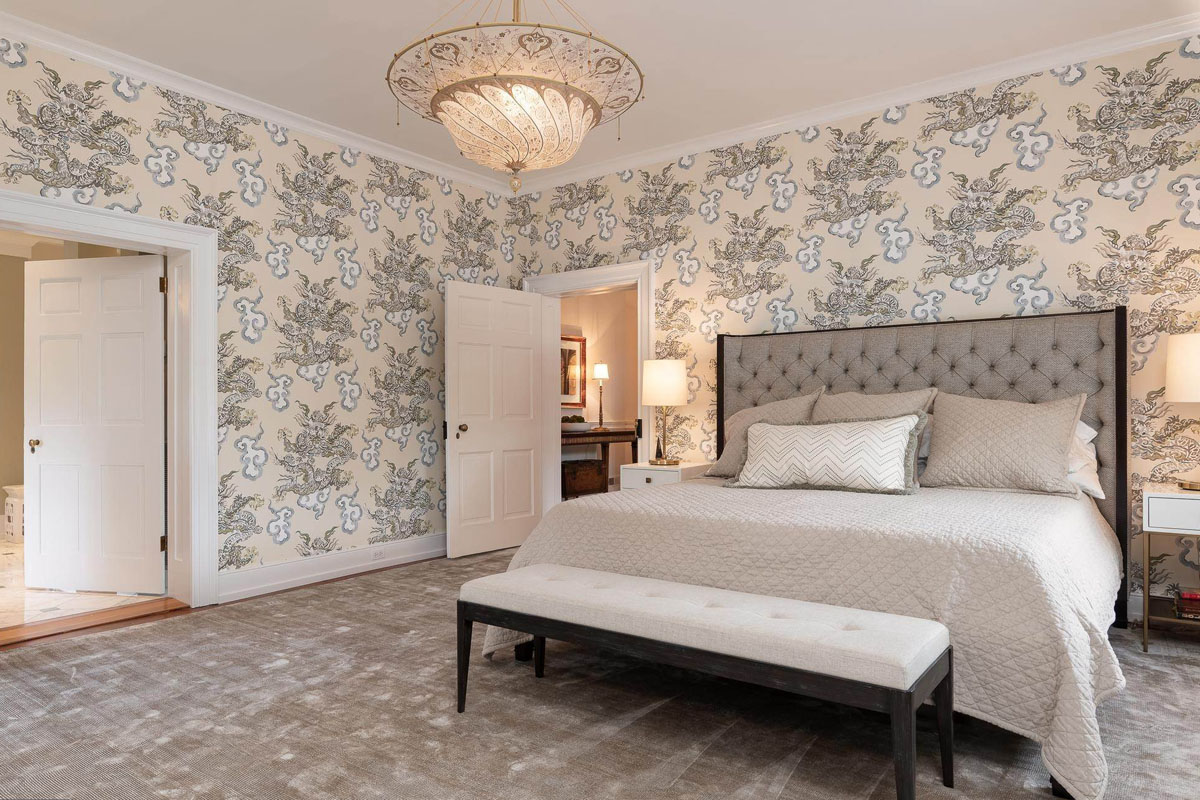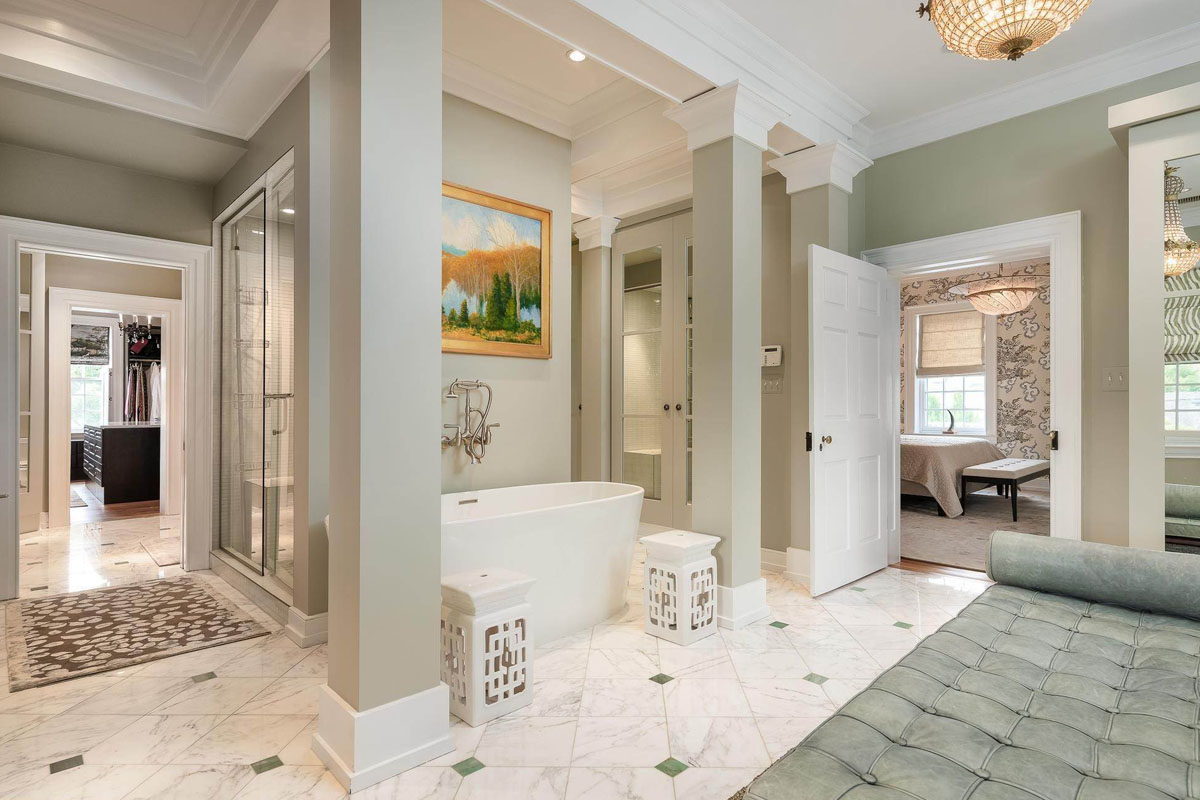 Via: Coldwell Banker