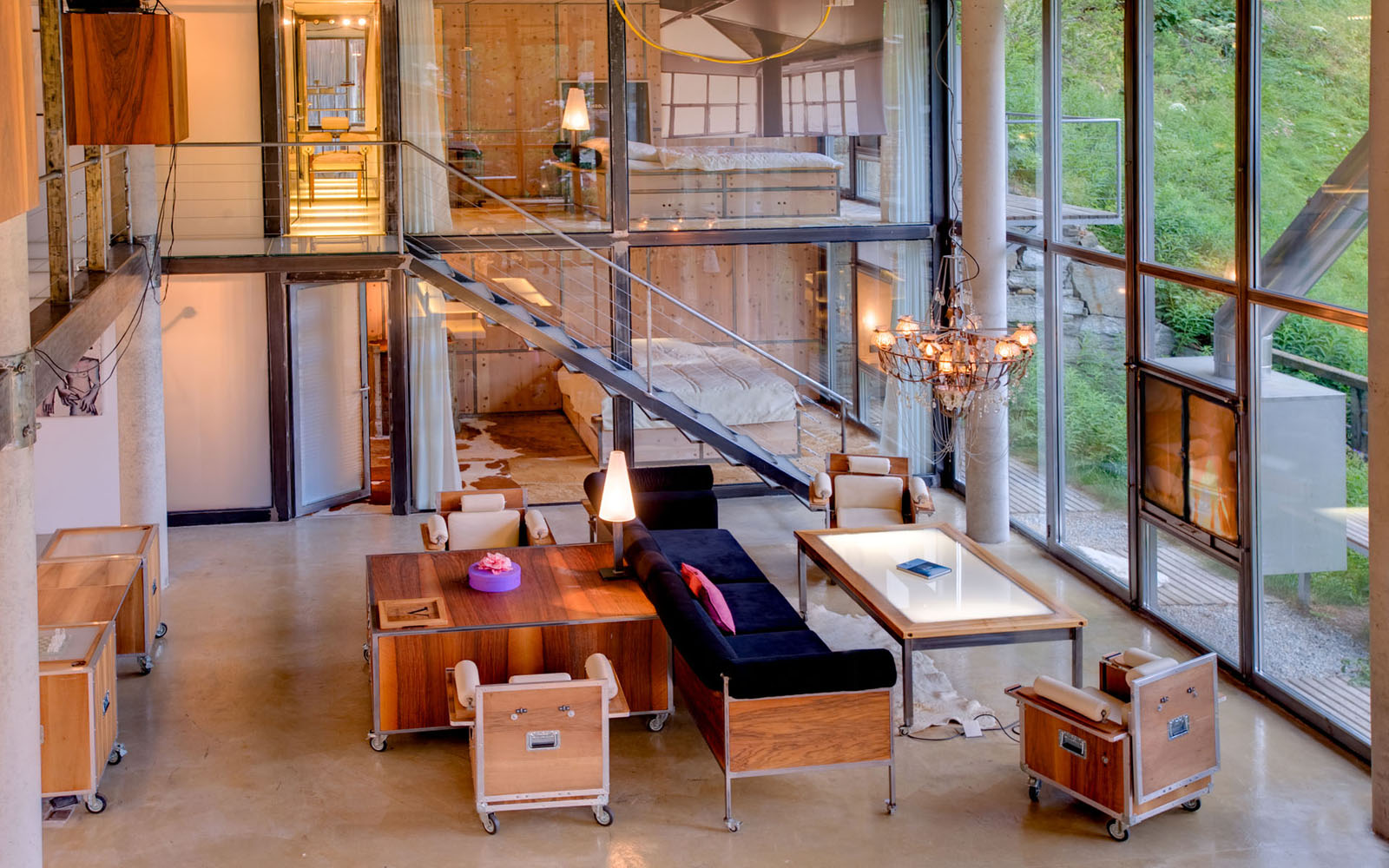 Swiss designer Heinz Julen created this 3,229 sq. ft. ultra-modern loft in a wooden chalet in Zermatt, Switzerland with the funky vibe of a Manhattan style apartment.
The double height living area has a suspended and illuminated table, which can be raised and lowered from coffee table, to dining table, to ceiling height. Two double en-suite bedrooms over looks the main loft area. An additional third bedroom enjoys its own privacy on the mezzanine level.
Large floor-to-ceiling glass windows flood the space with light, and huge wraparound curtains can quickly transform it into a secluded sanctuary.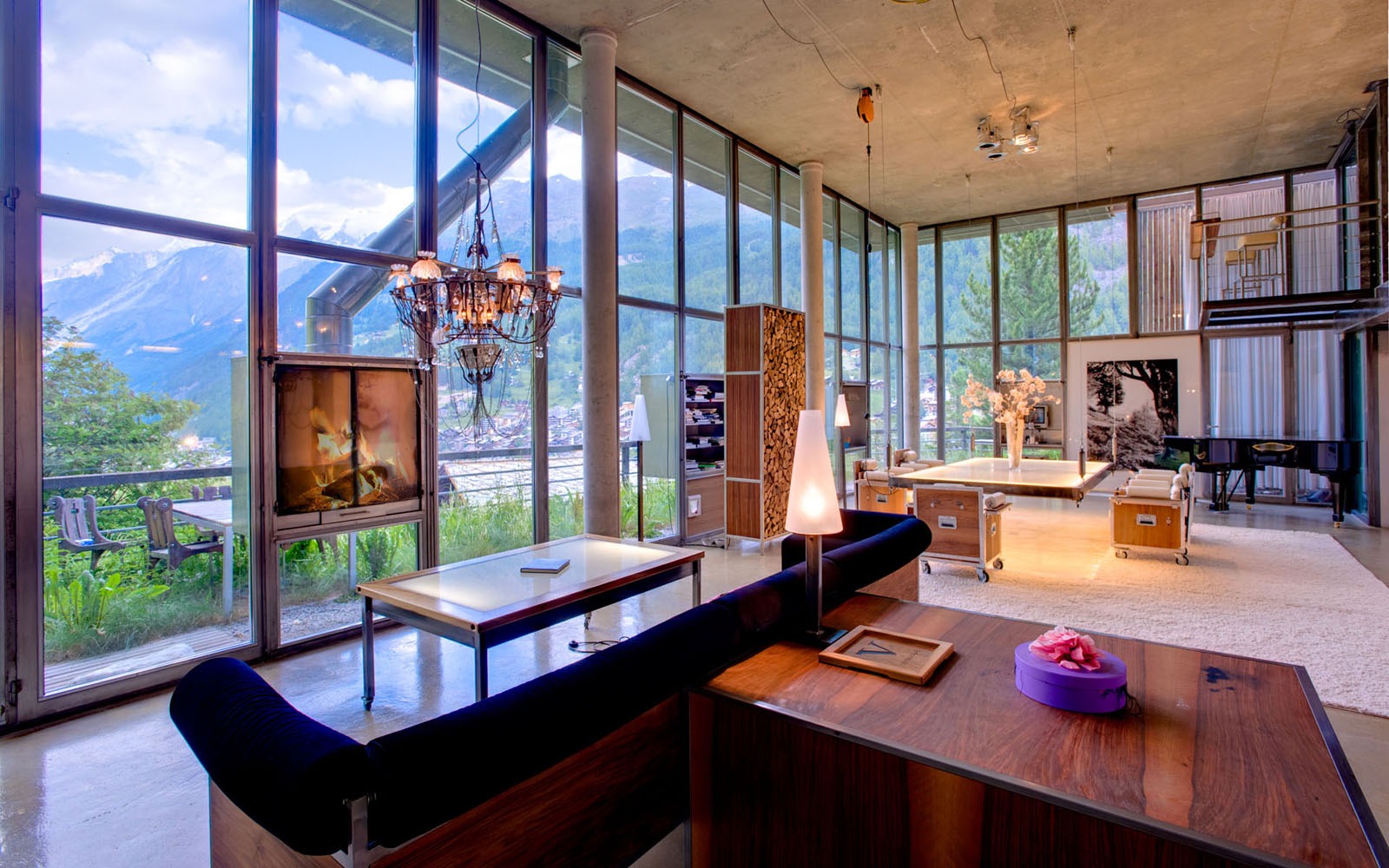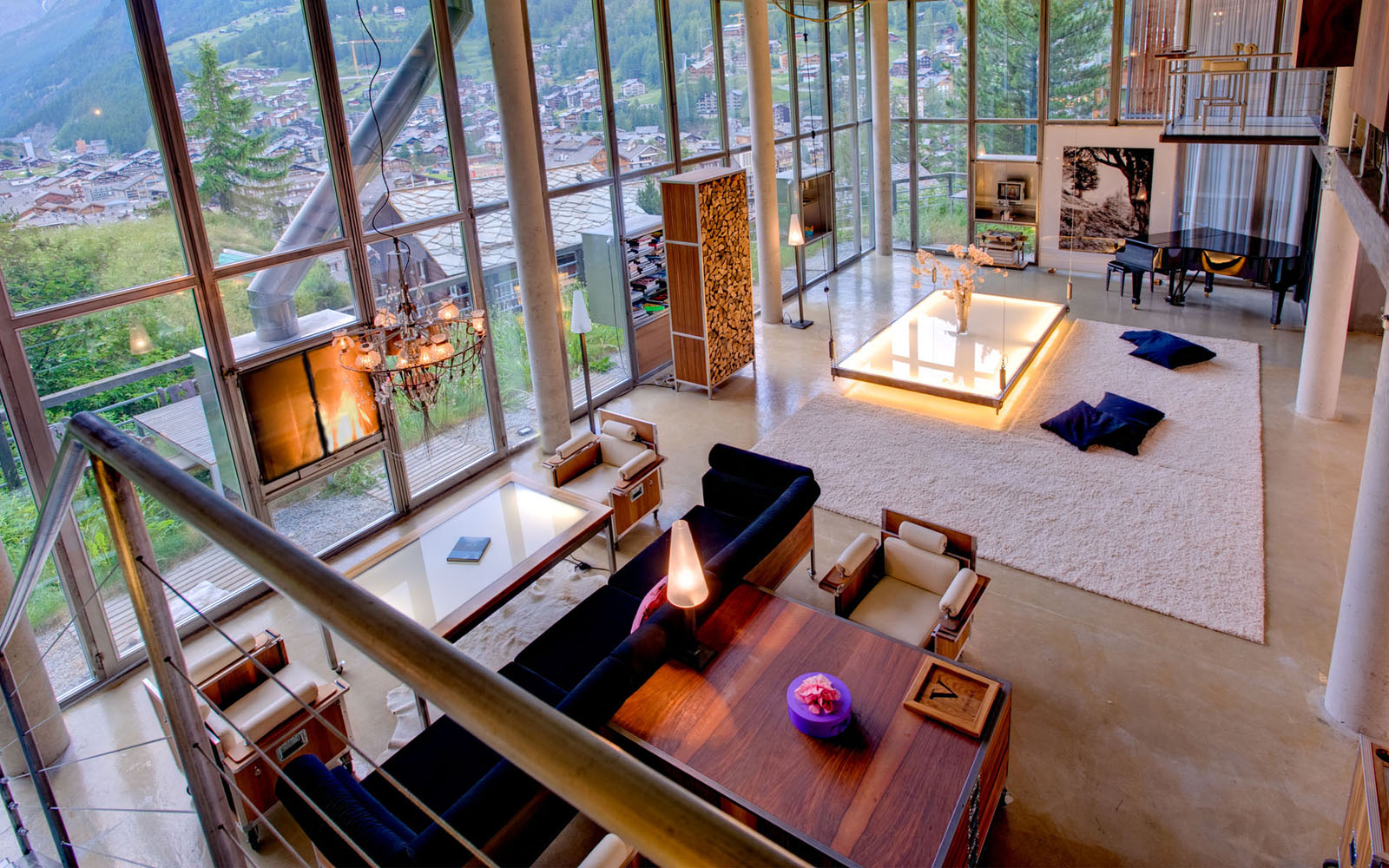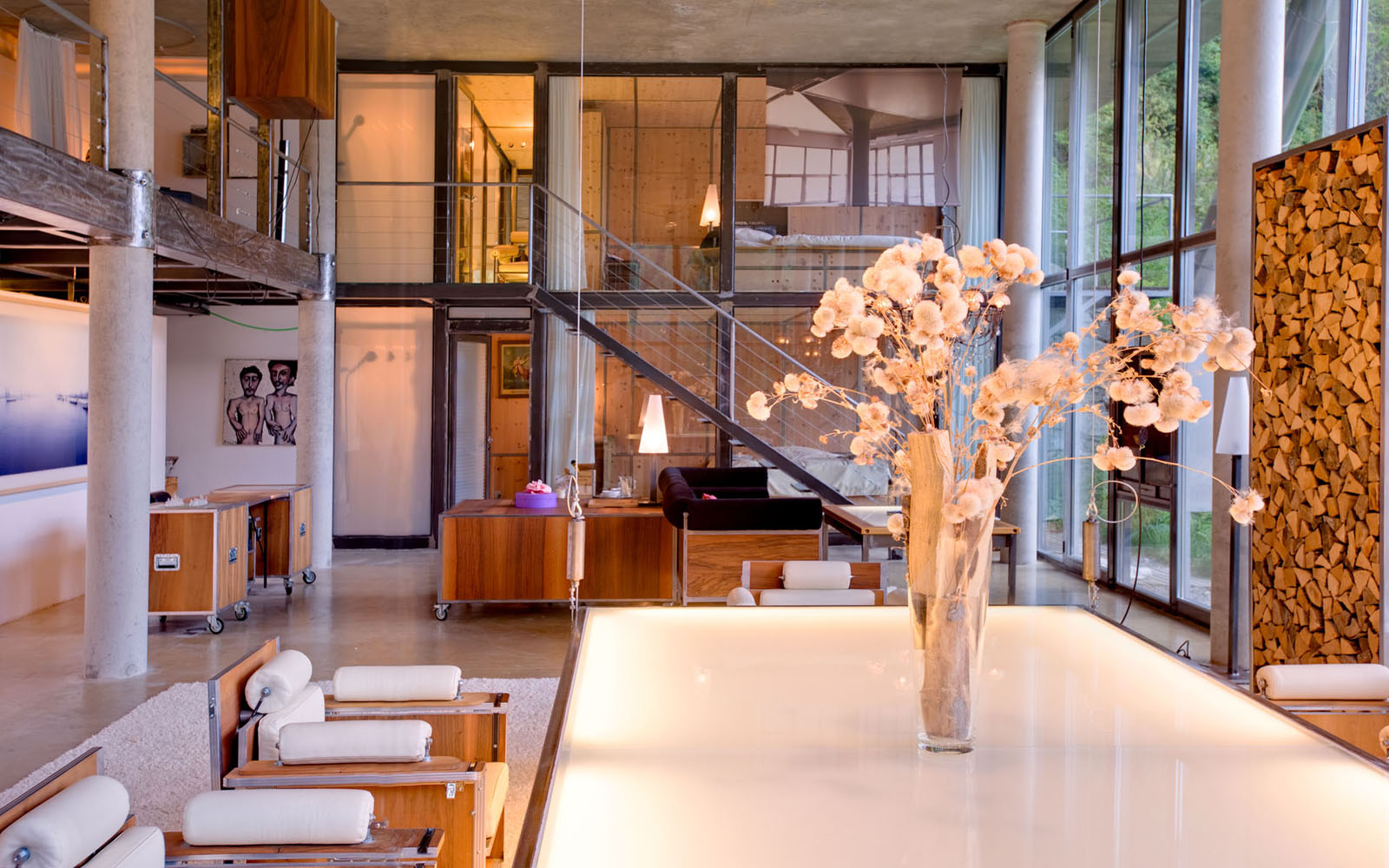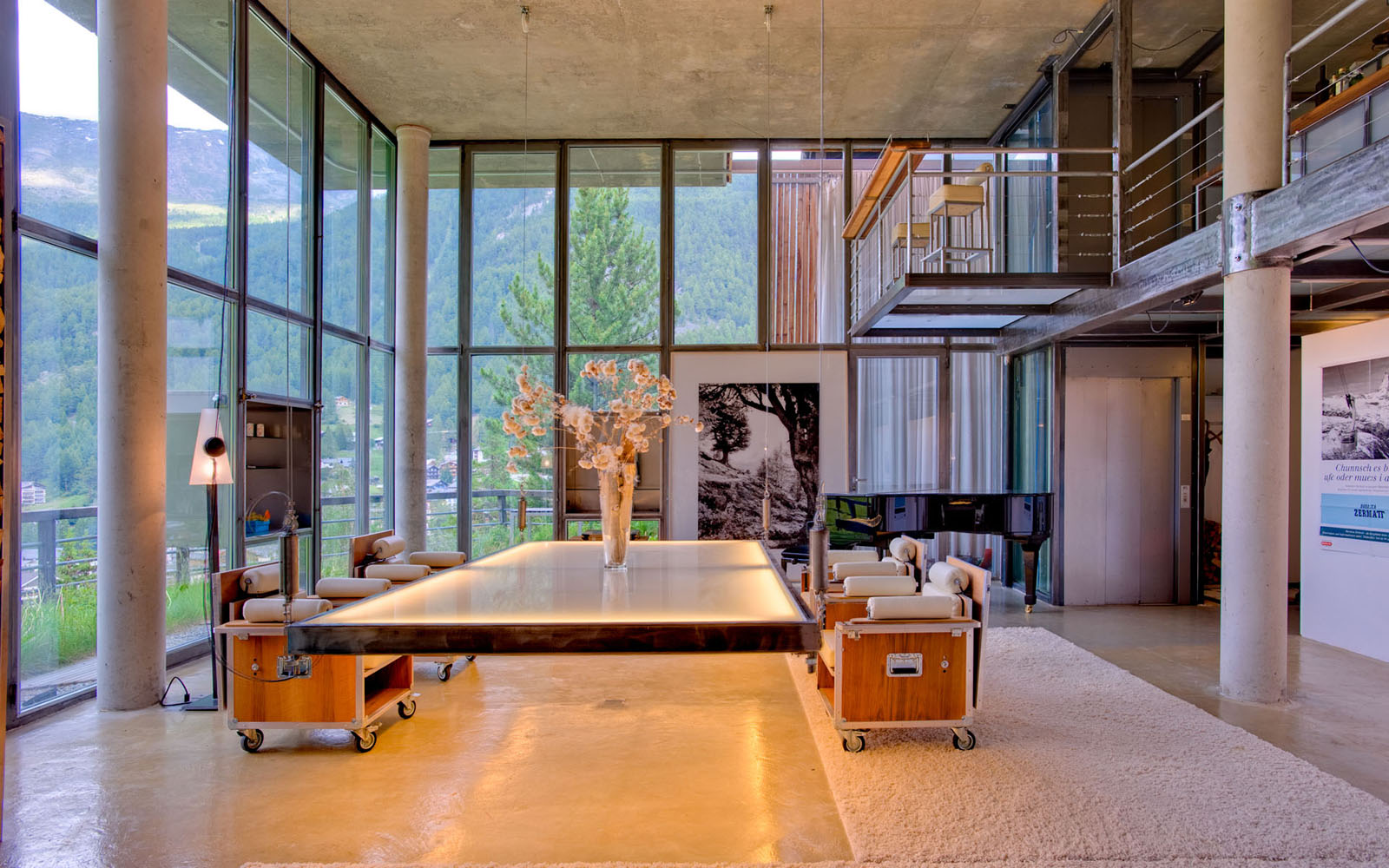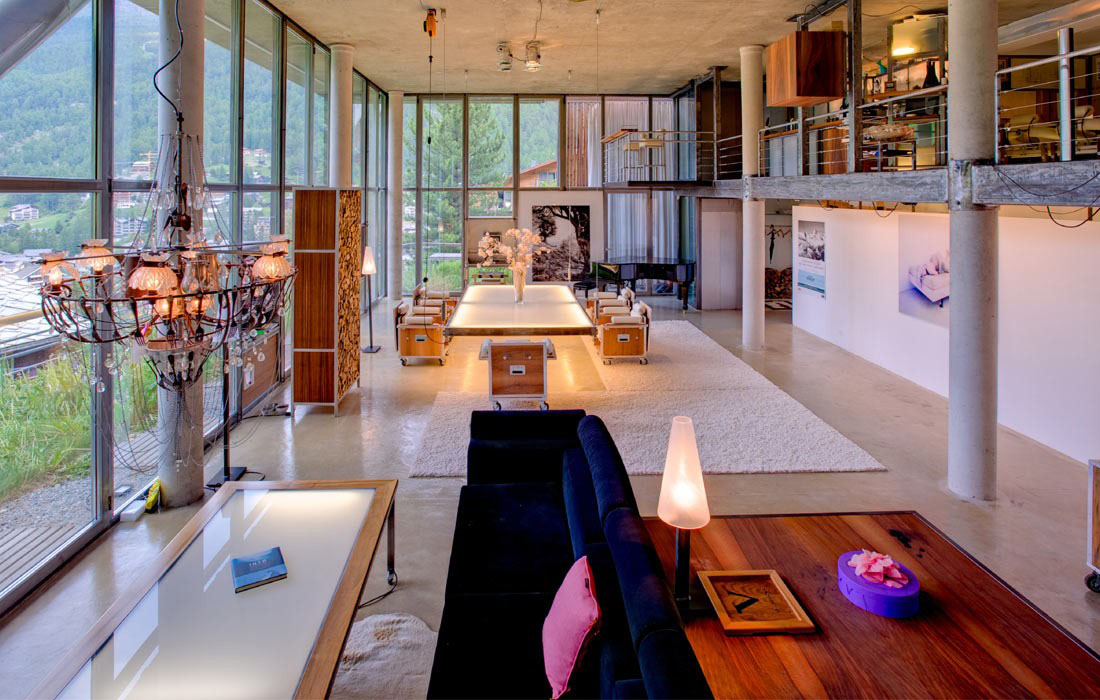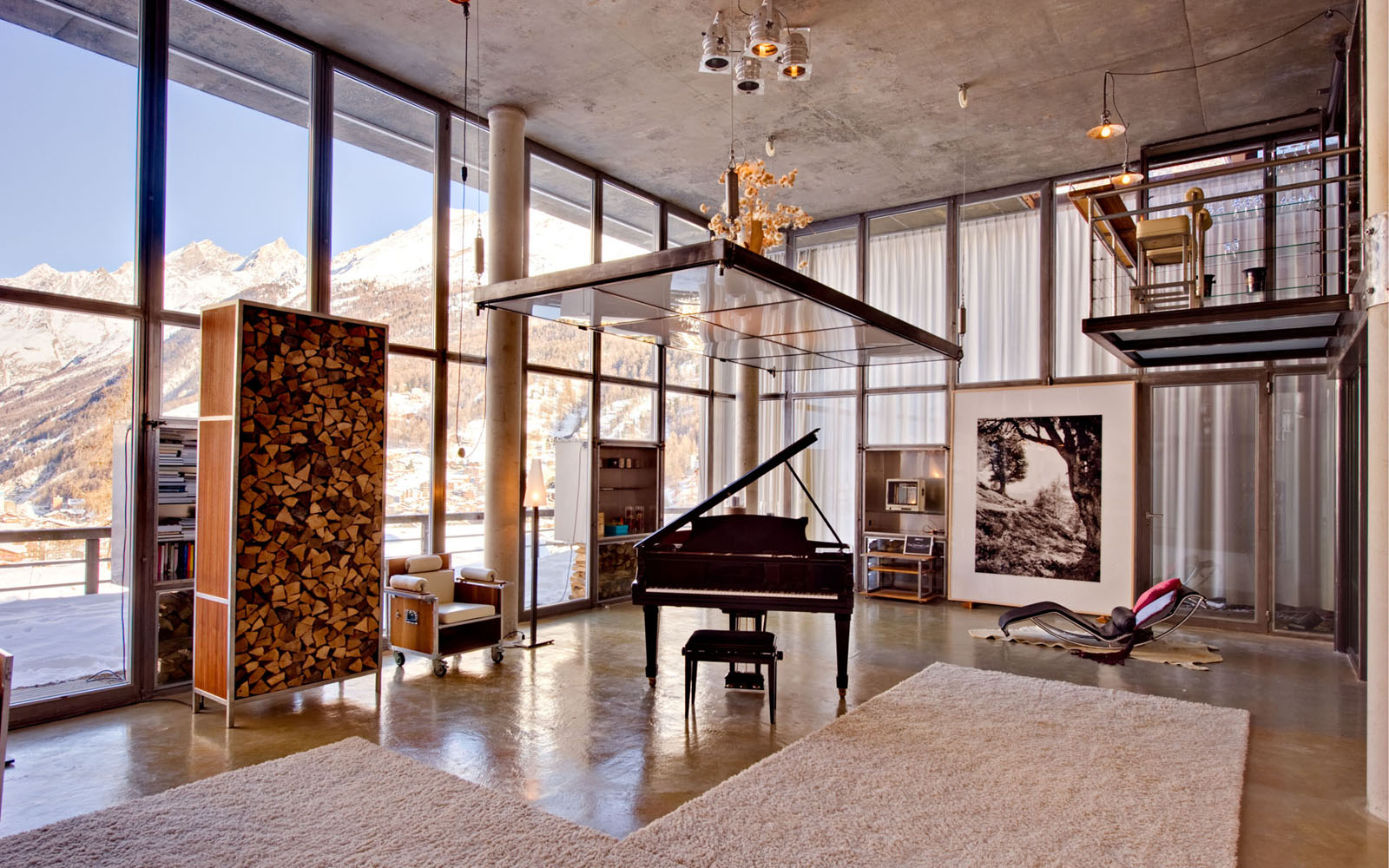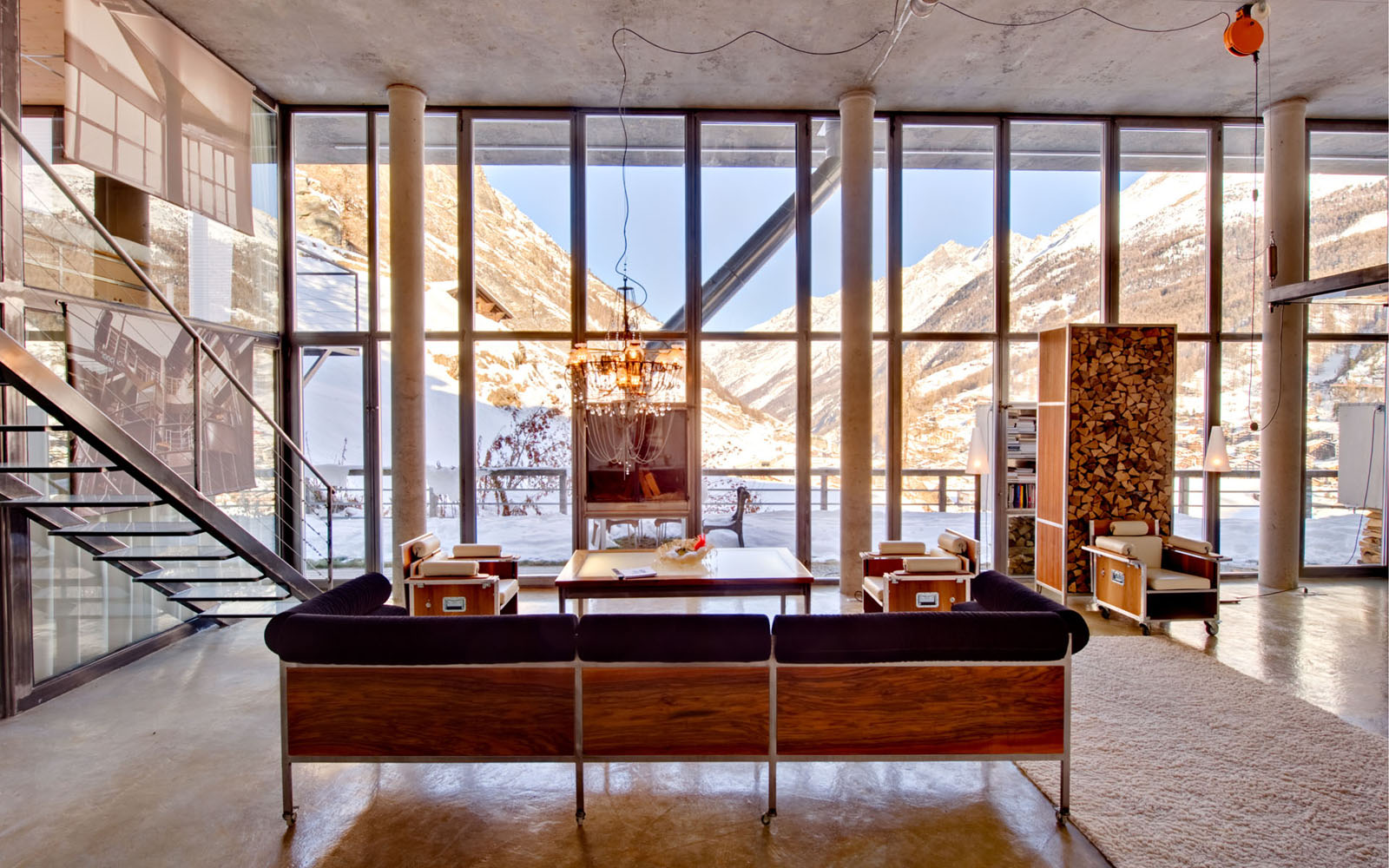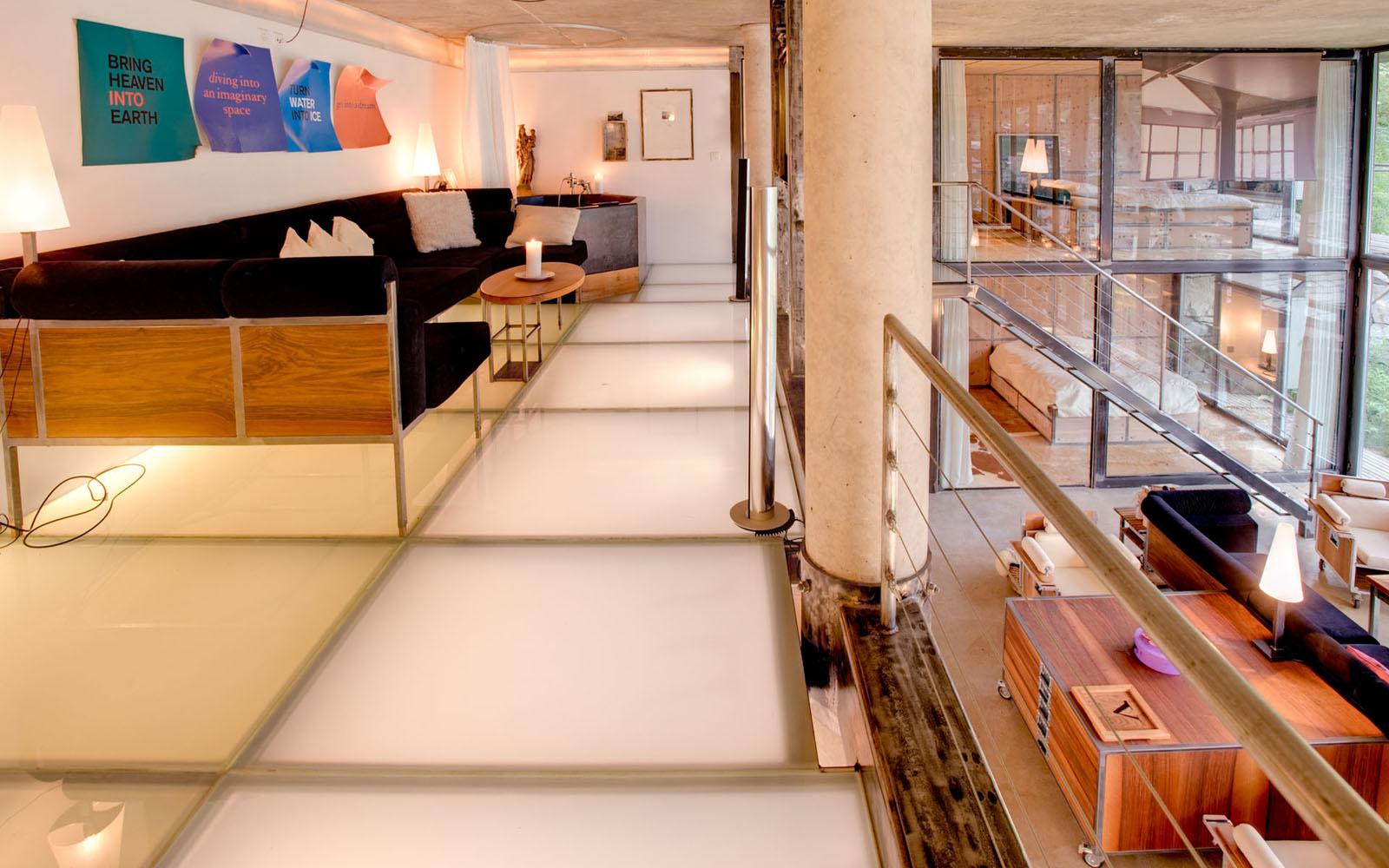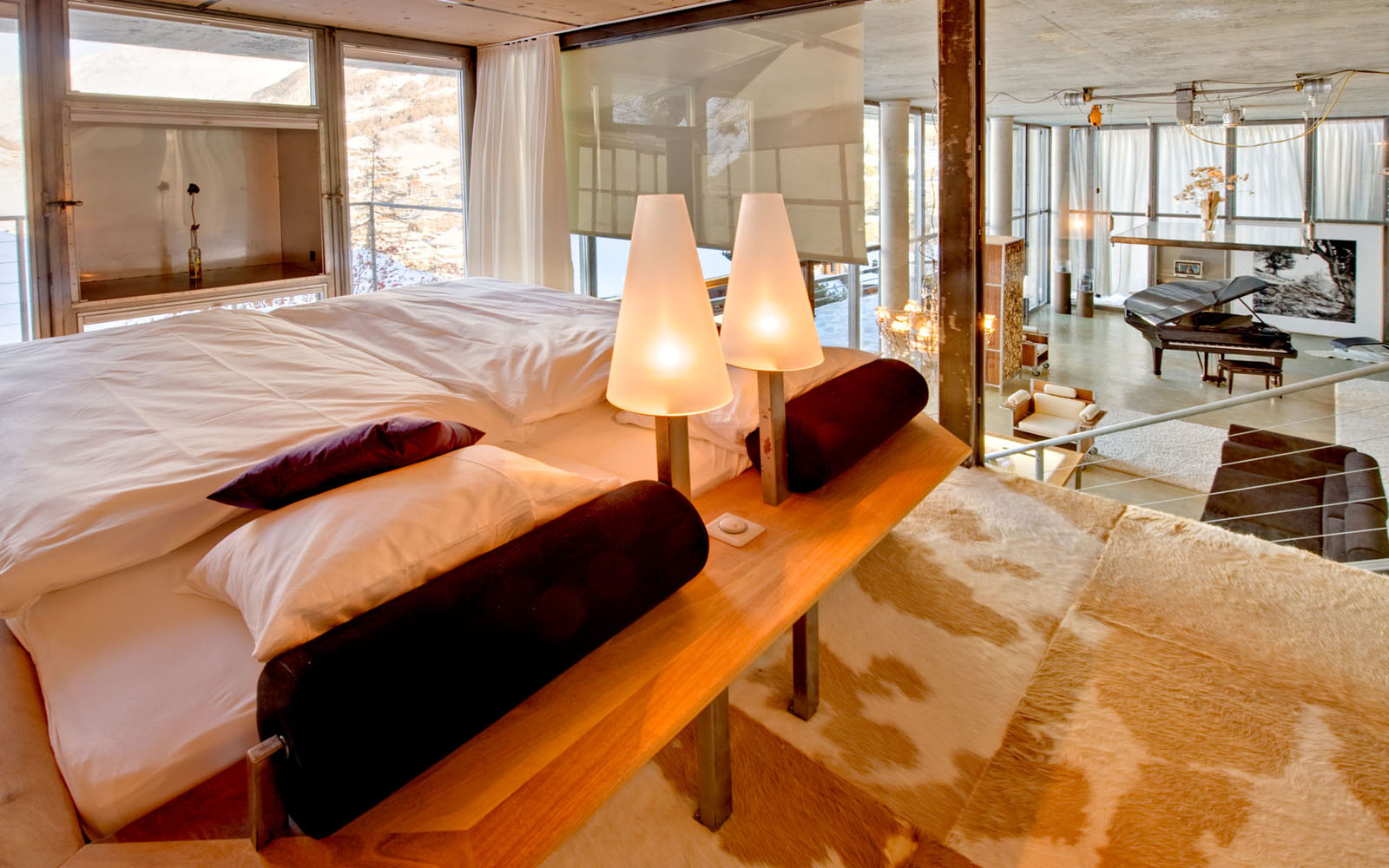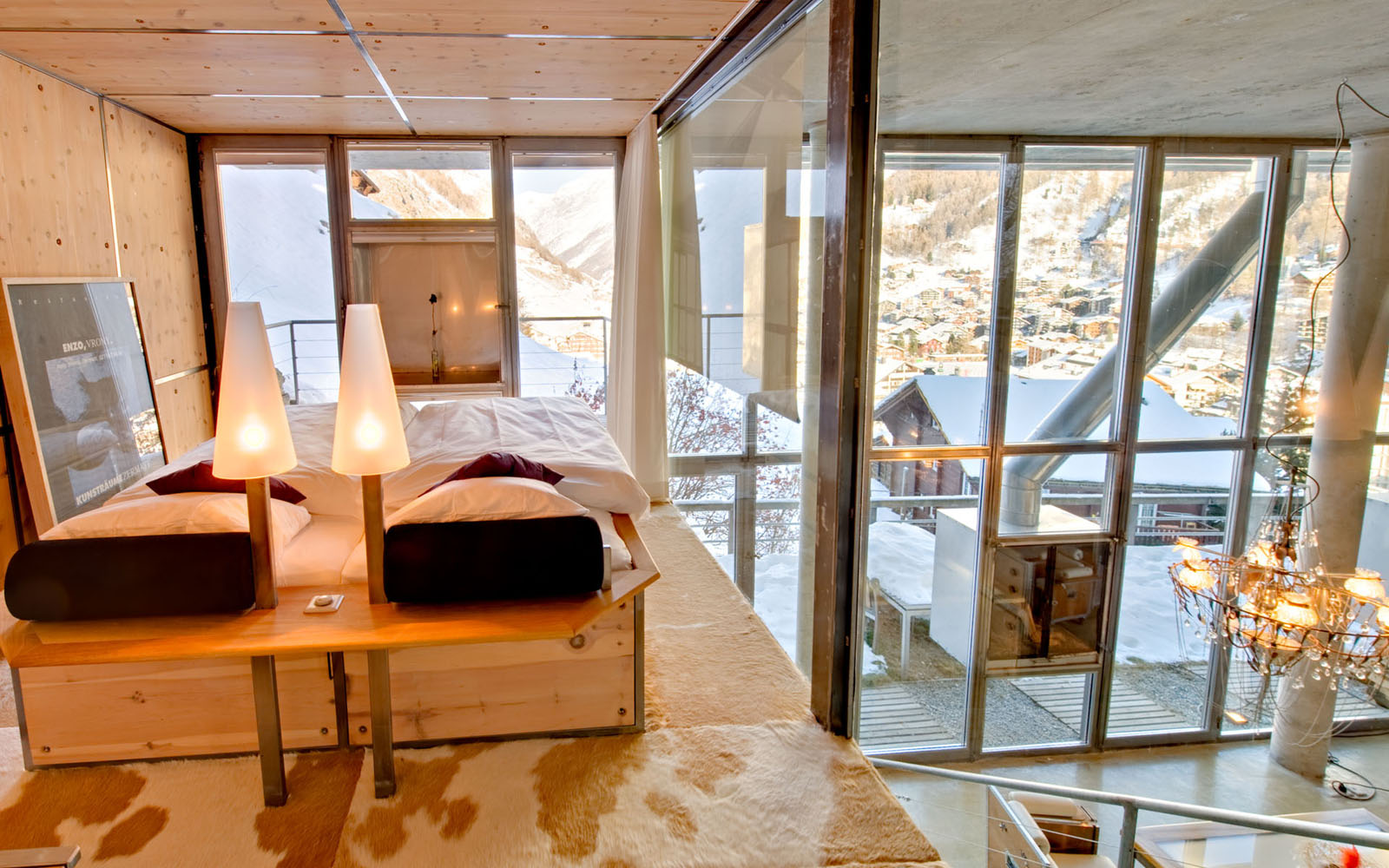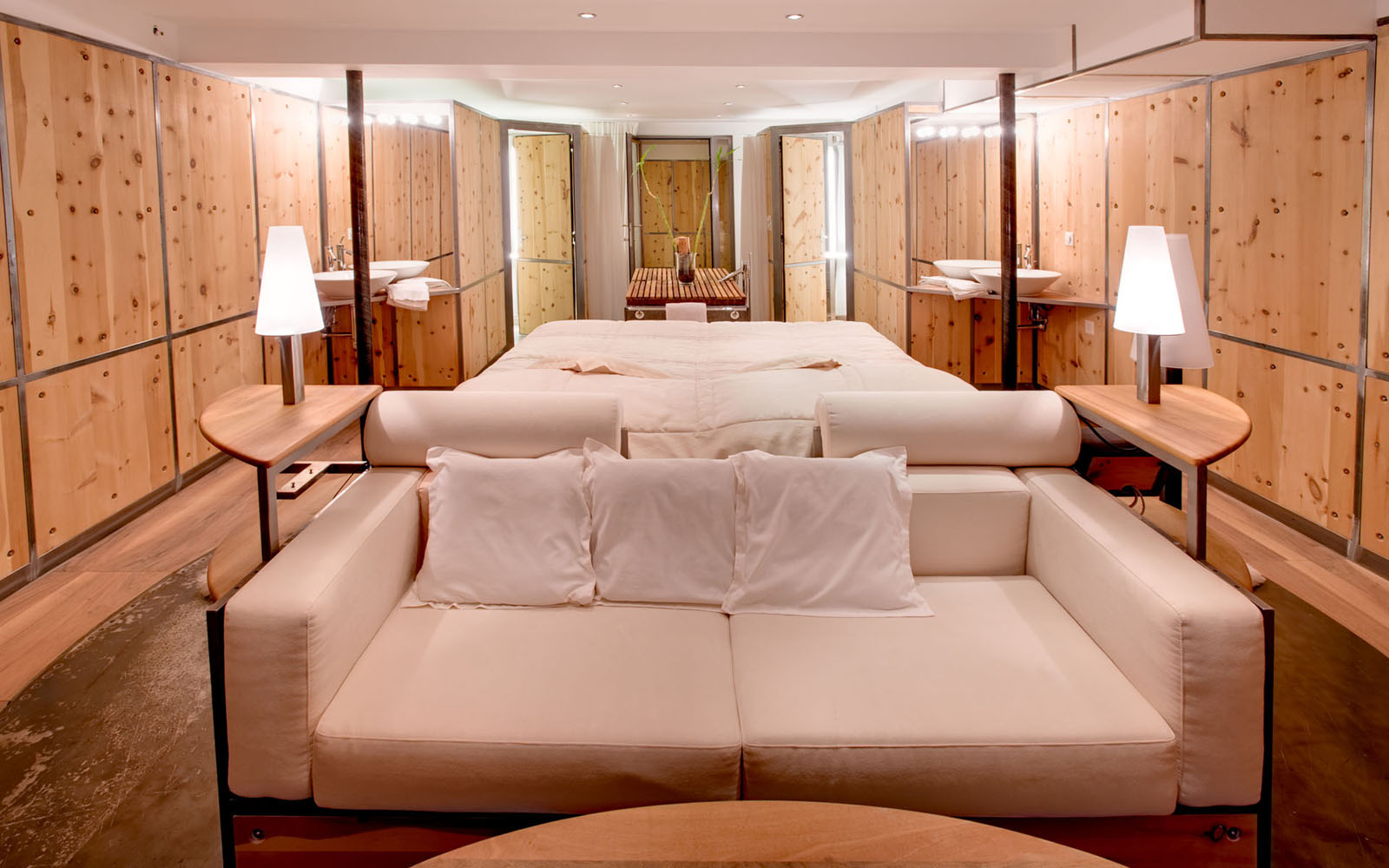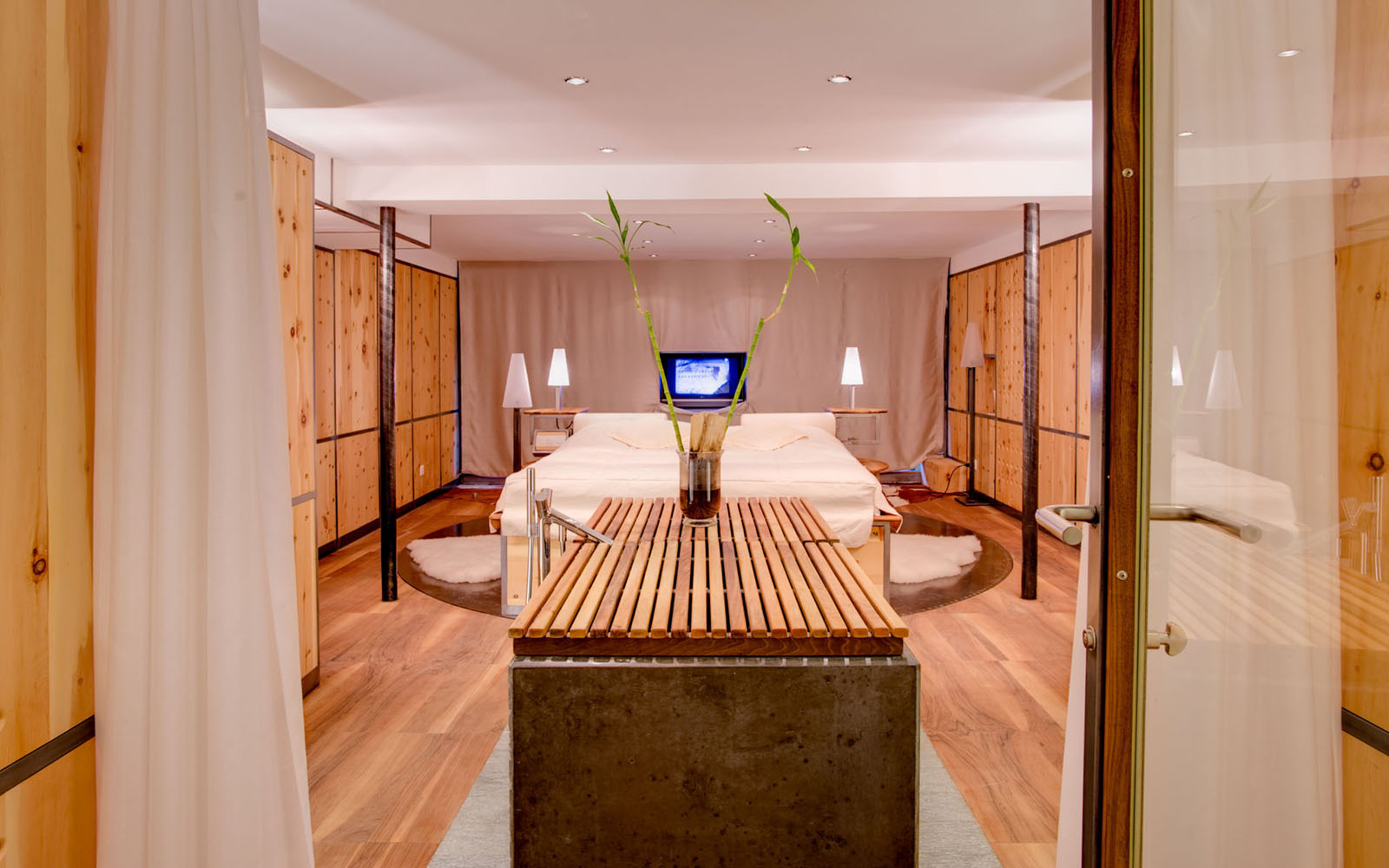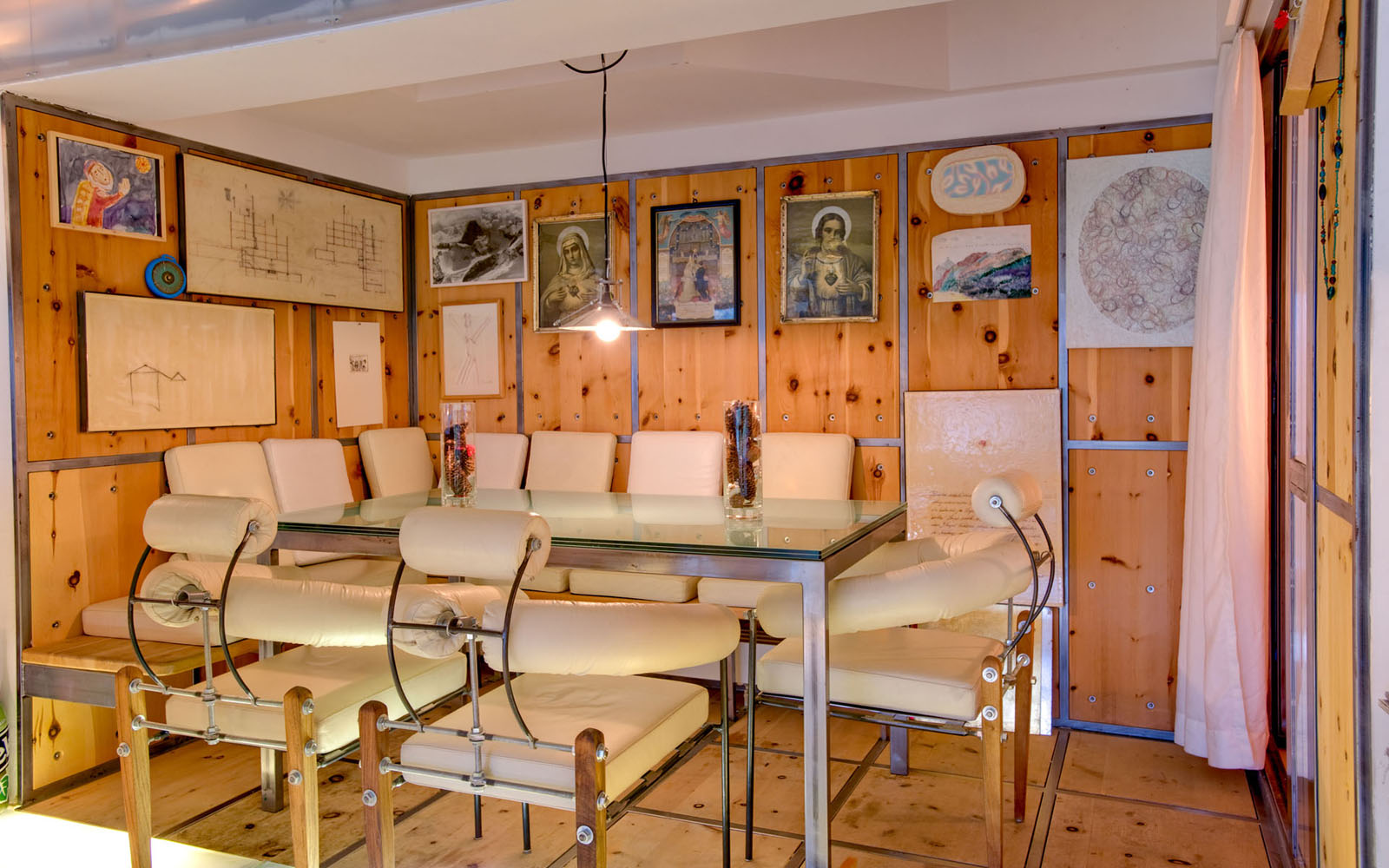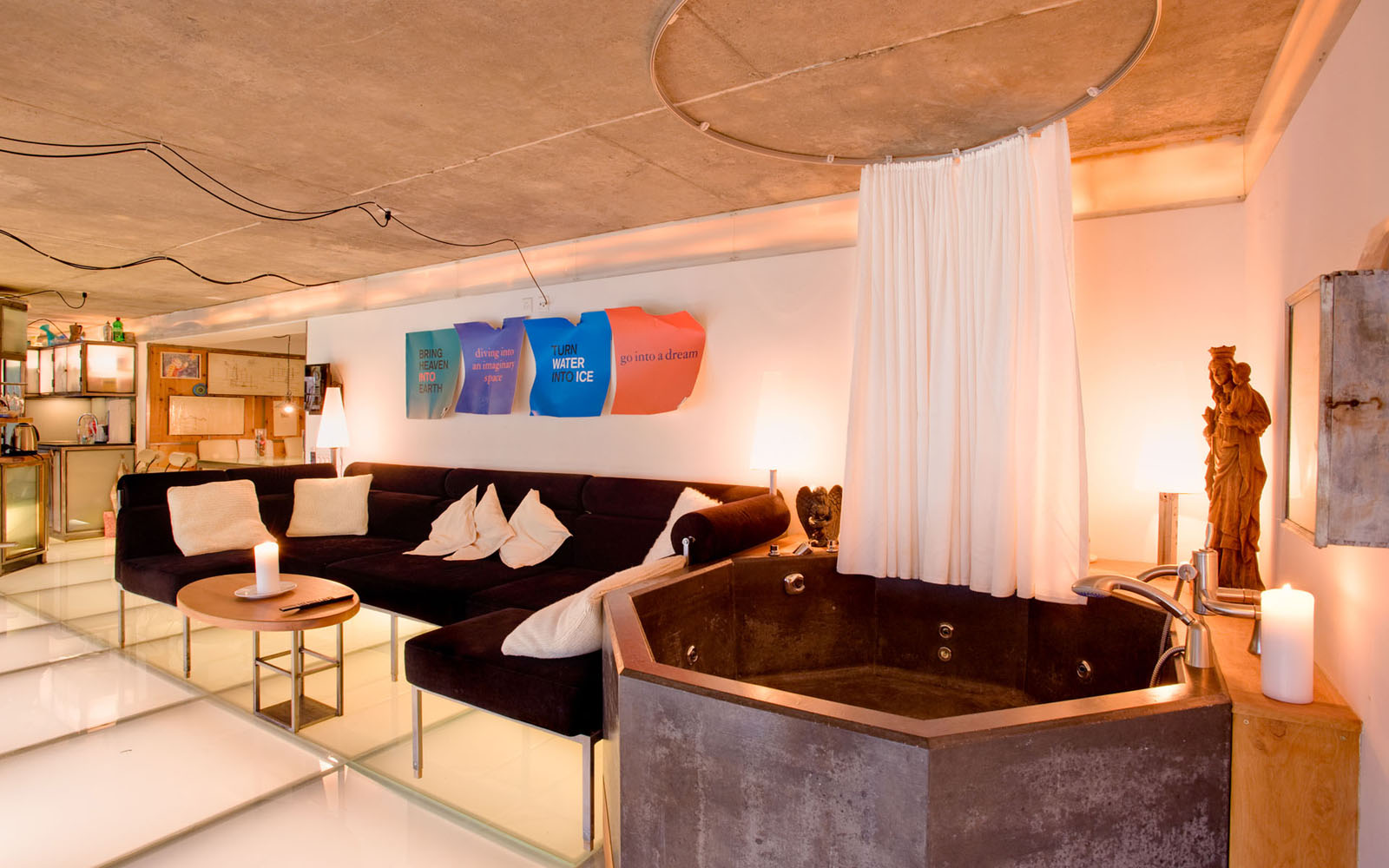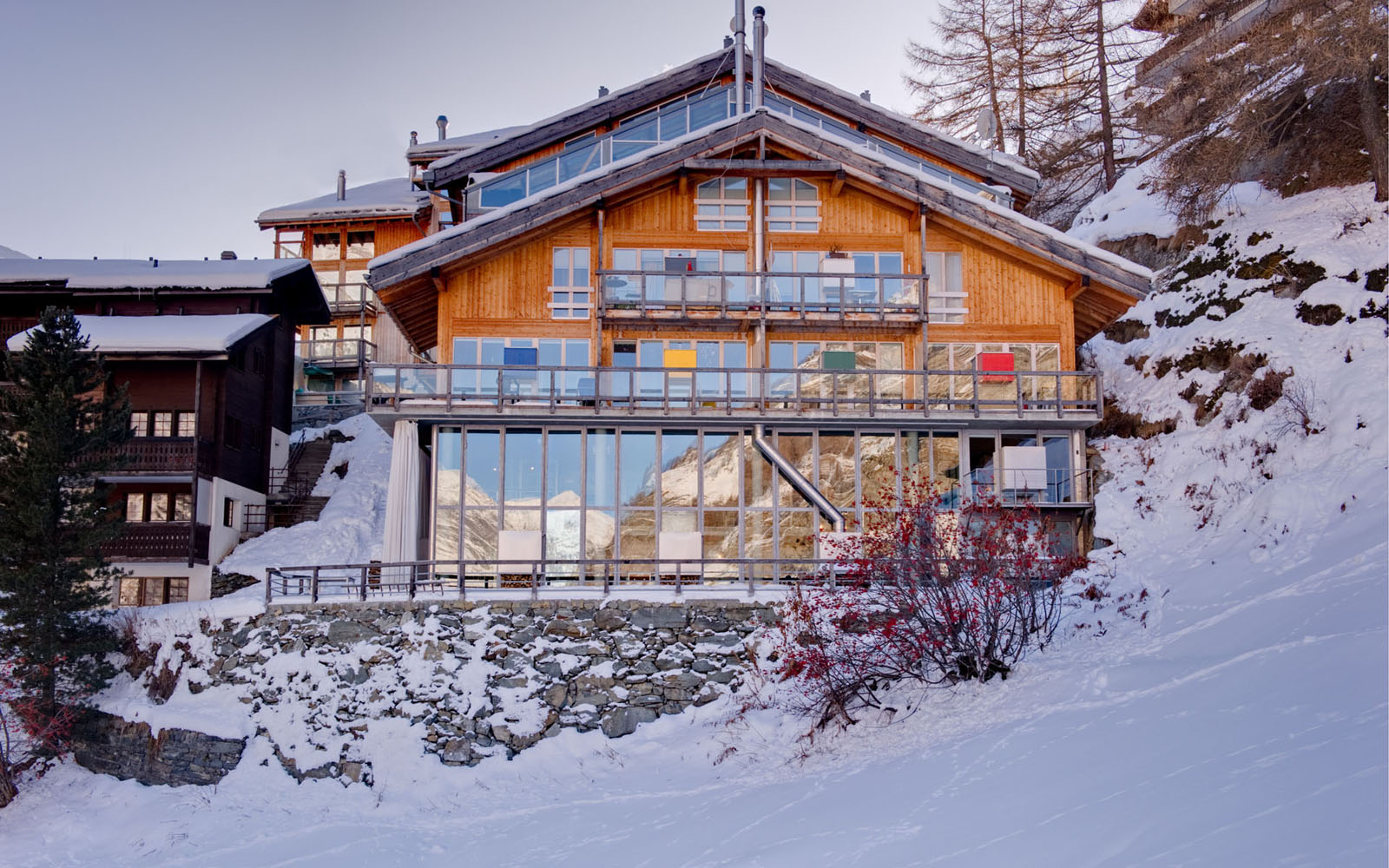 Via: Firefly Collection