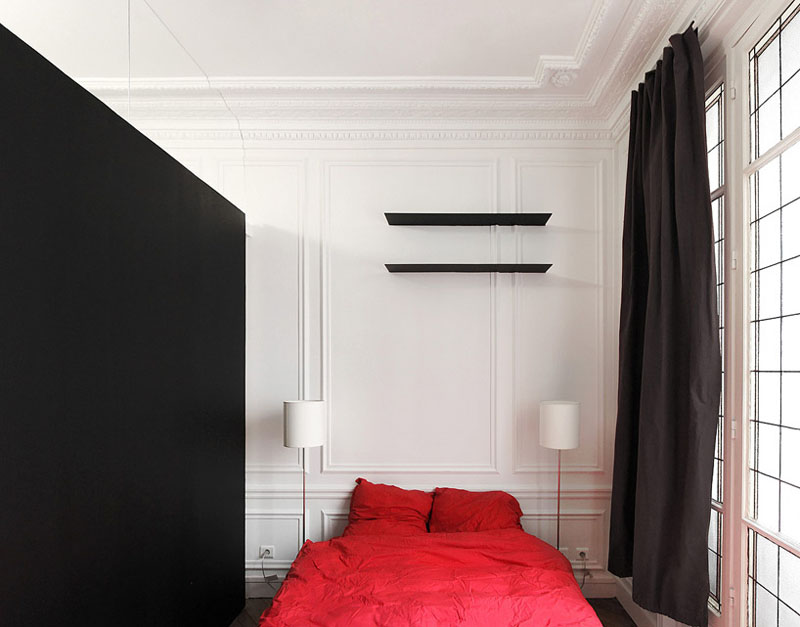 The renovation of a small Haussmann style apartment in Paris, France by design firm Betillon / Dorval Bory includes partitioning the master bedroom from the child's bedroom.
A small hallway which functions as a furniture installation is created between the two bedrooms.
A black dividing wall which separates the rooms has a band of glass panels at the top to allow light to filter through all areas of the apartment.
The minimalist kitchen has a large countertop that sticks out to the living area integrating the two spaces.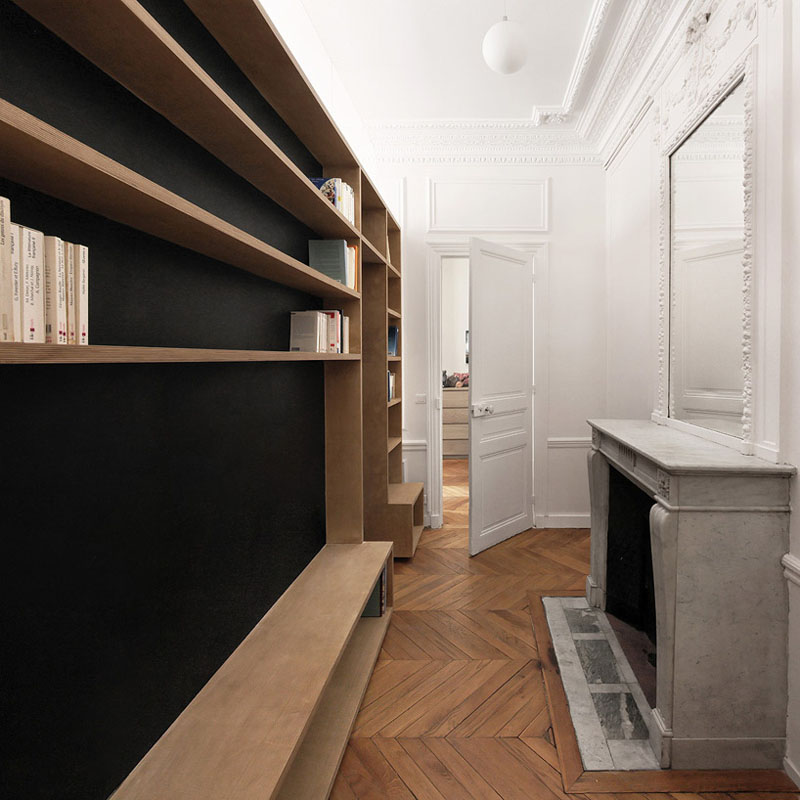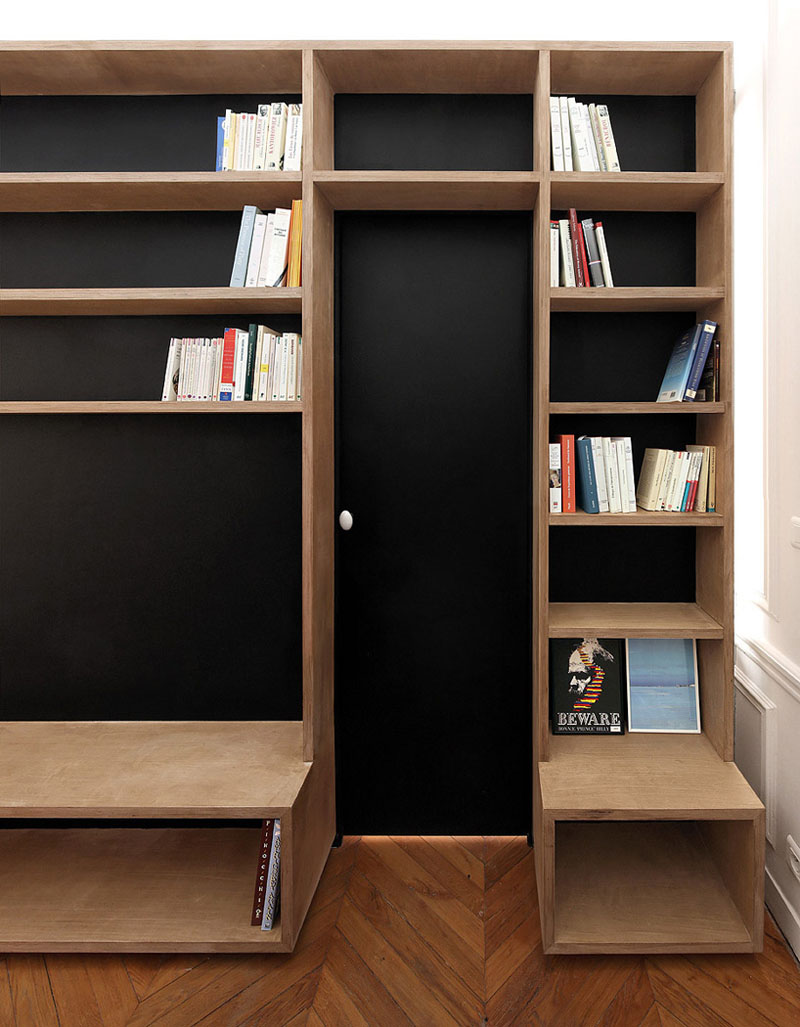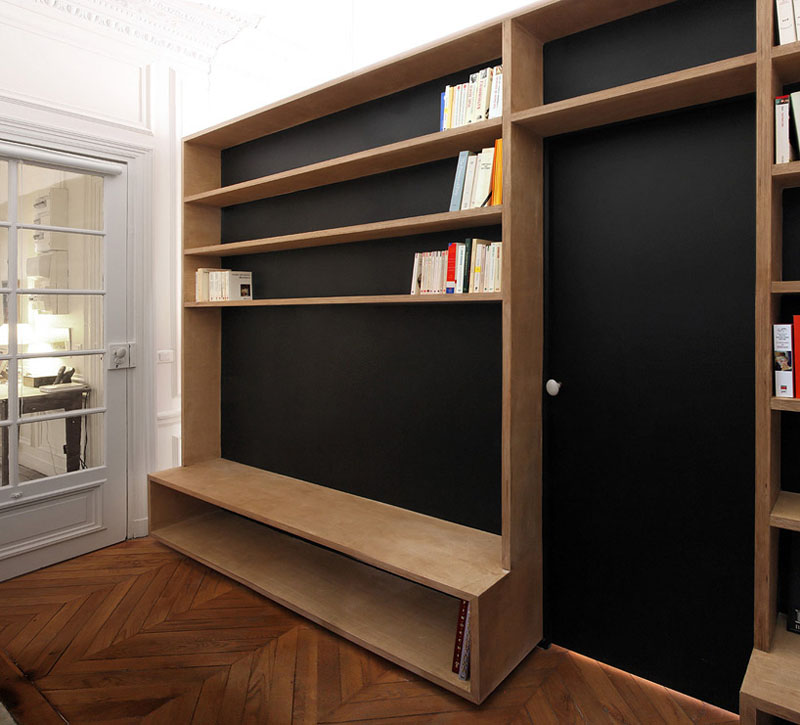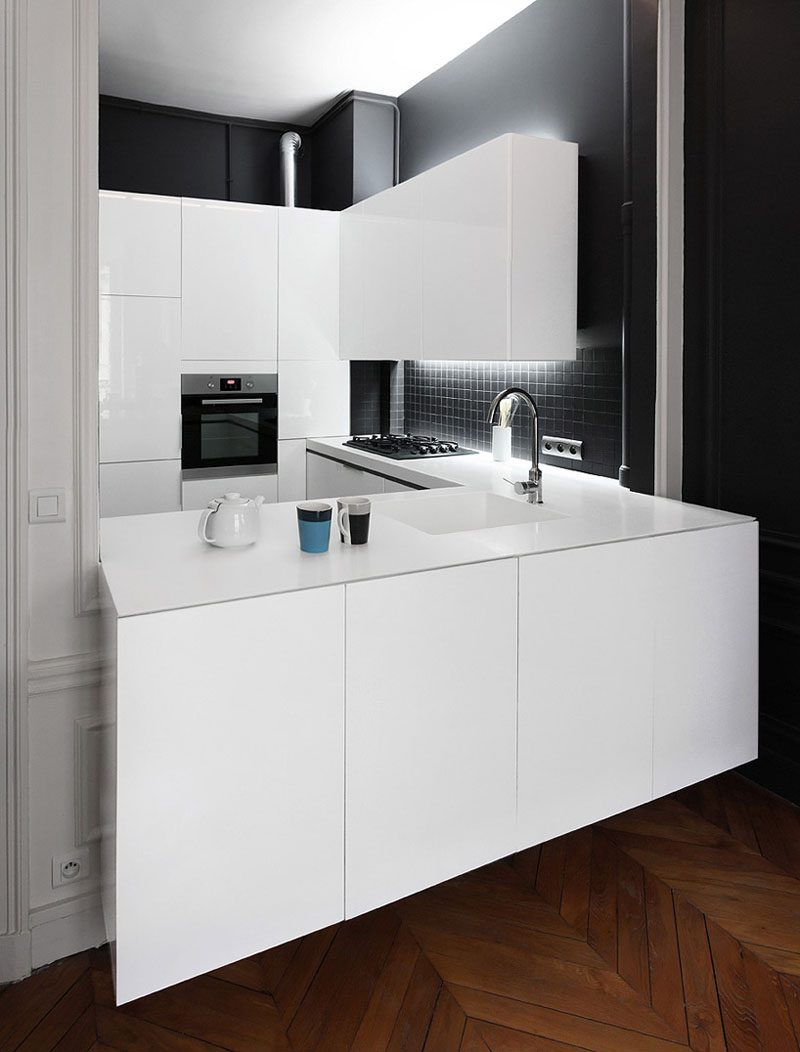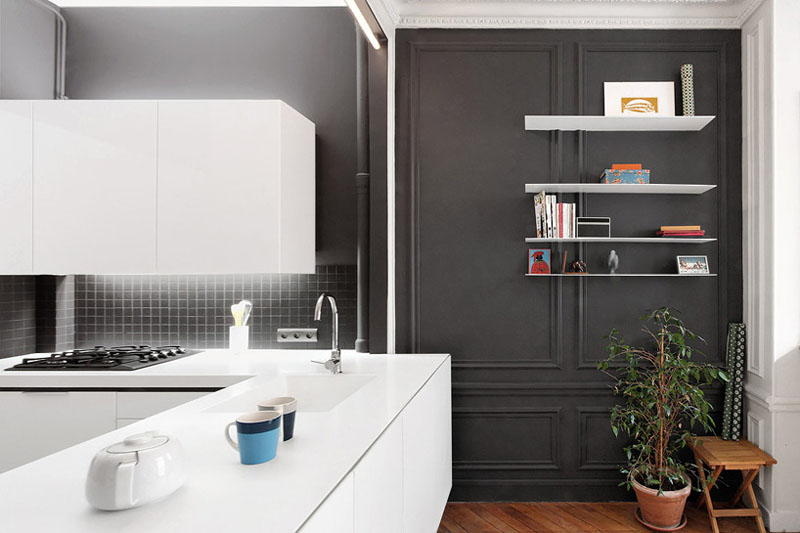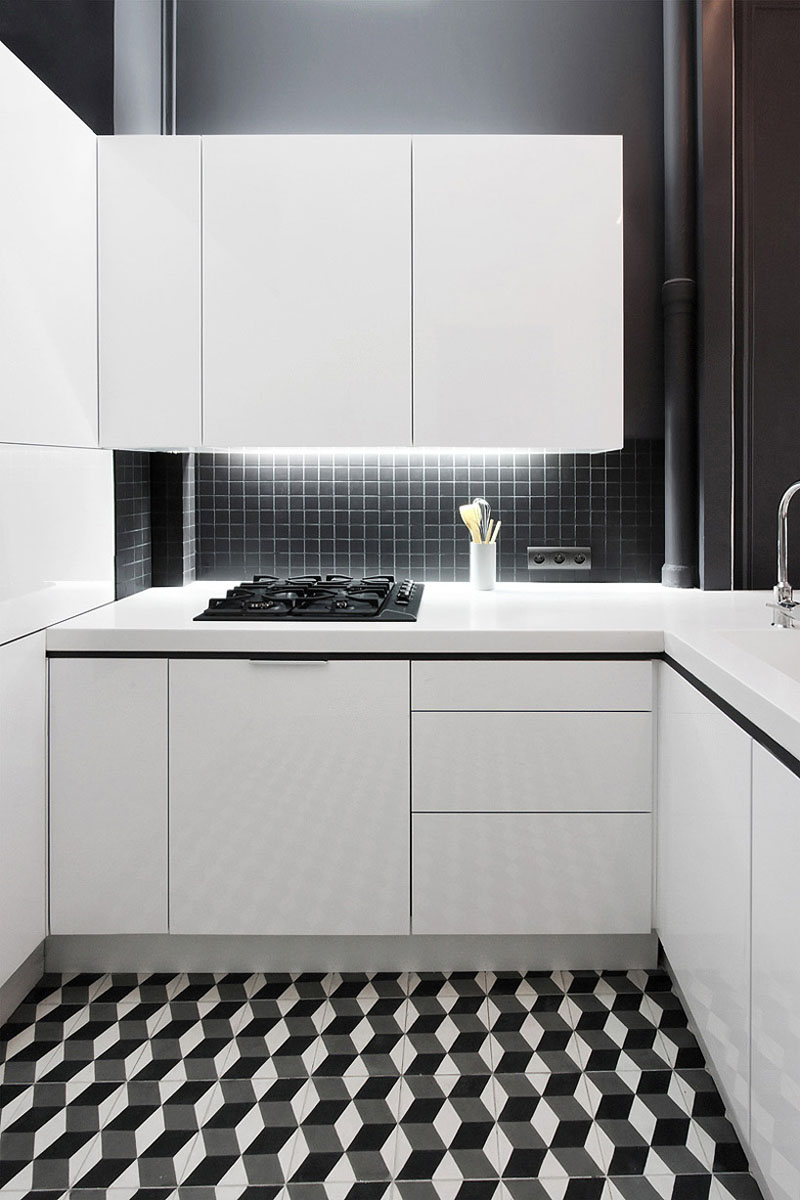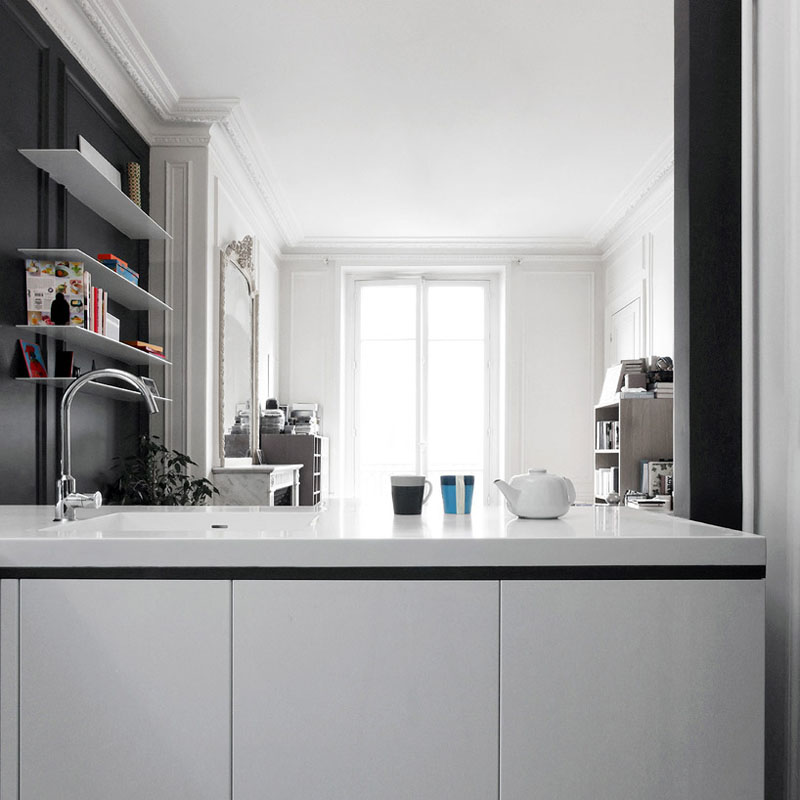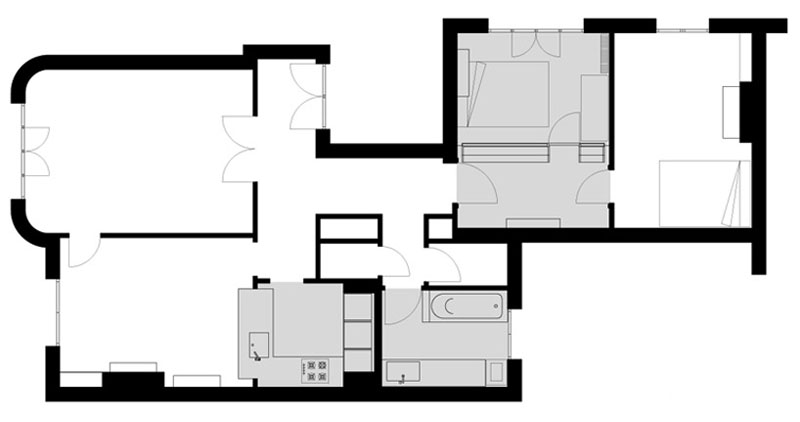 Via: DesignBoom