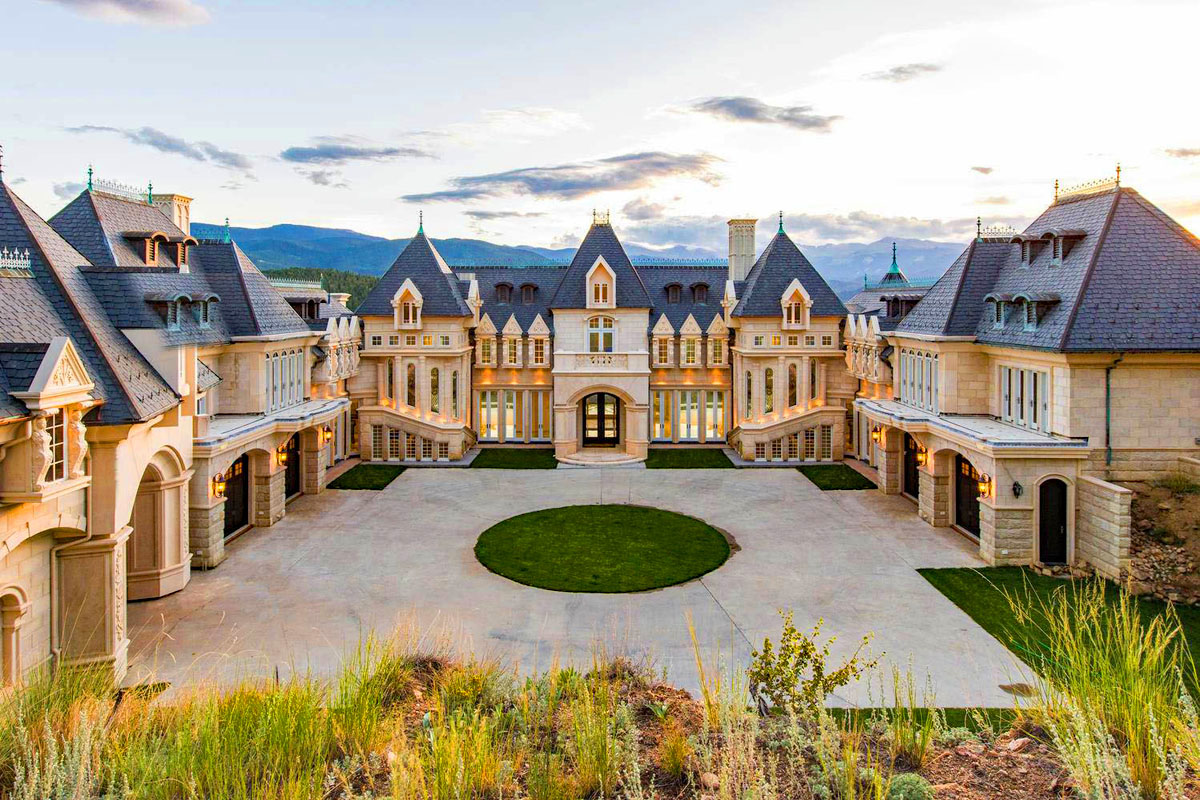 This stunning limestone mansion in Evergreen, Colorado sits on 35 acres of secluded private land. The architecture of the luxury estate was inspired by European castles.
The property features a central courtyard, stone-carved statues, dormers, lit colonnade of columns, pitched roof lines and turrets. The 4-story structure has limestone façade, solid limestone twin stairways, steel beam/concrete structure to form each level.
With over 21,000 sq. ft. of living space, 6 bedrooms, 6 bathrooms, 25 foot ceilings in the great room and expansive windows, the home enjoys unparalleled views of Mount Evans in the foothills of Colorado Rocky Mountains.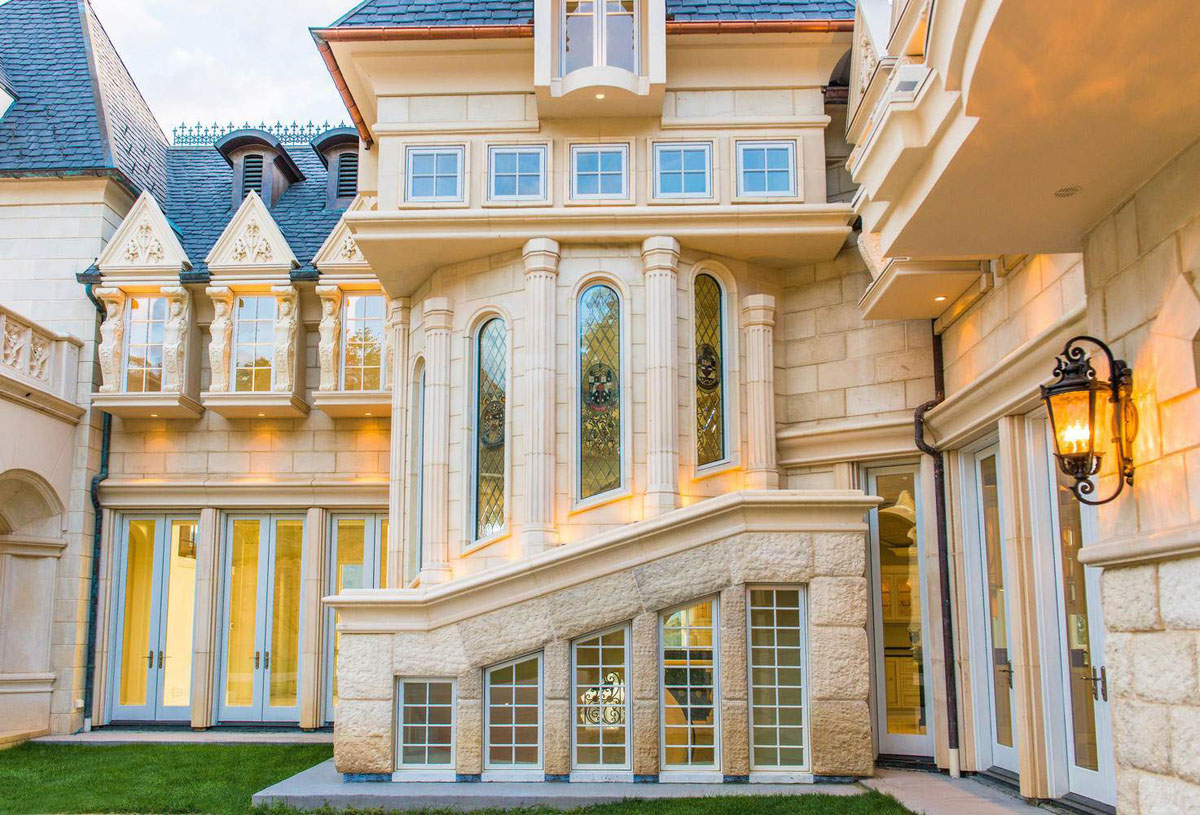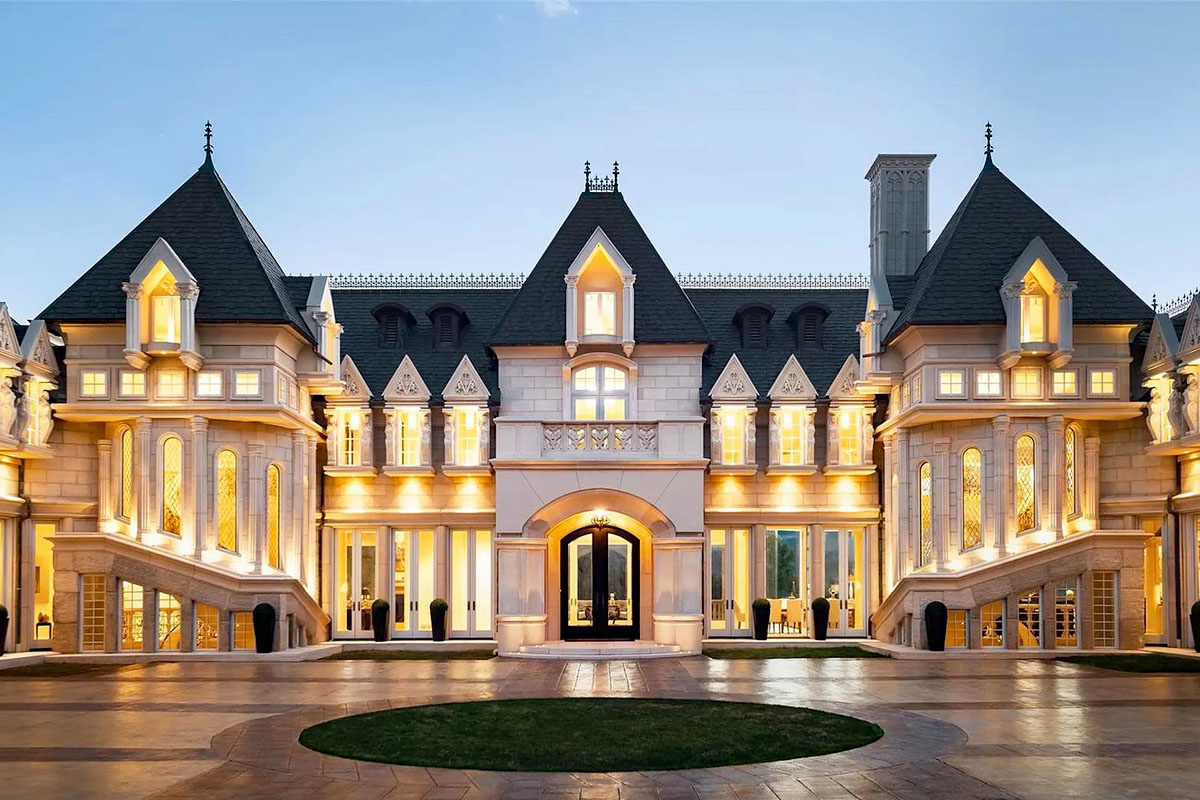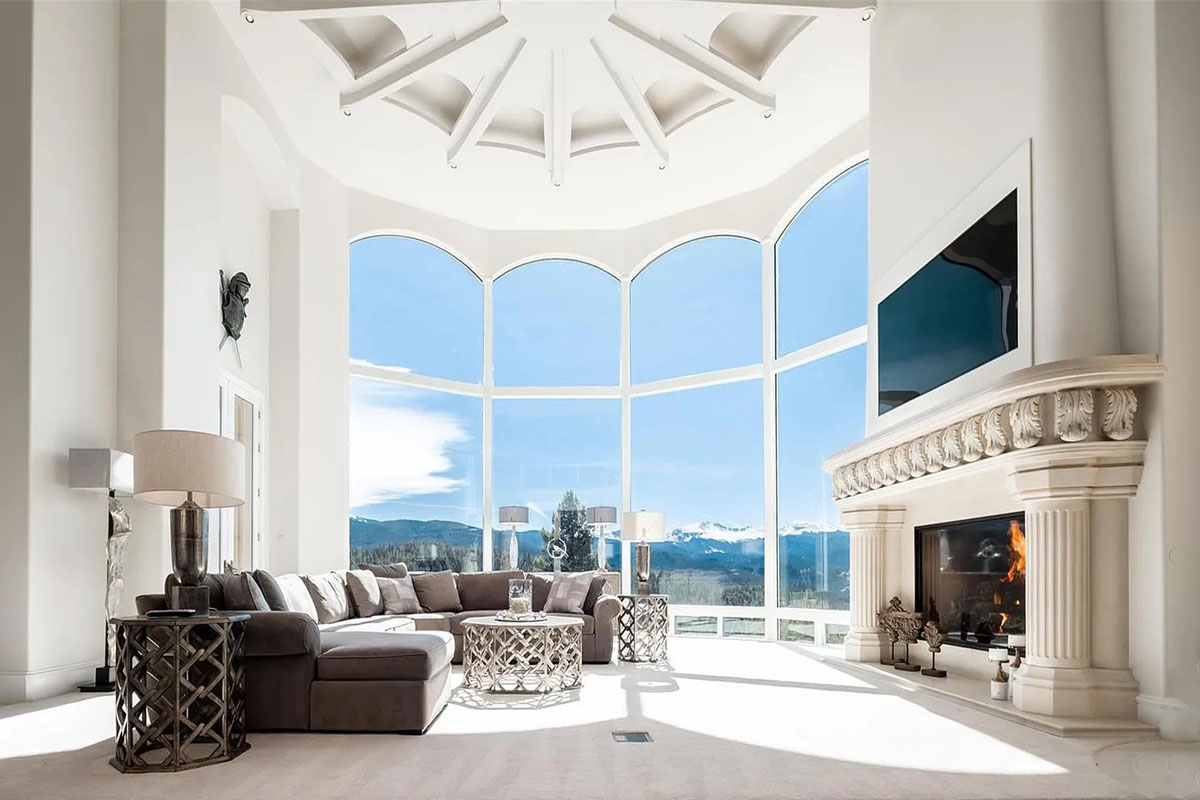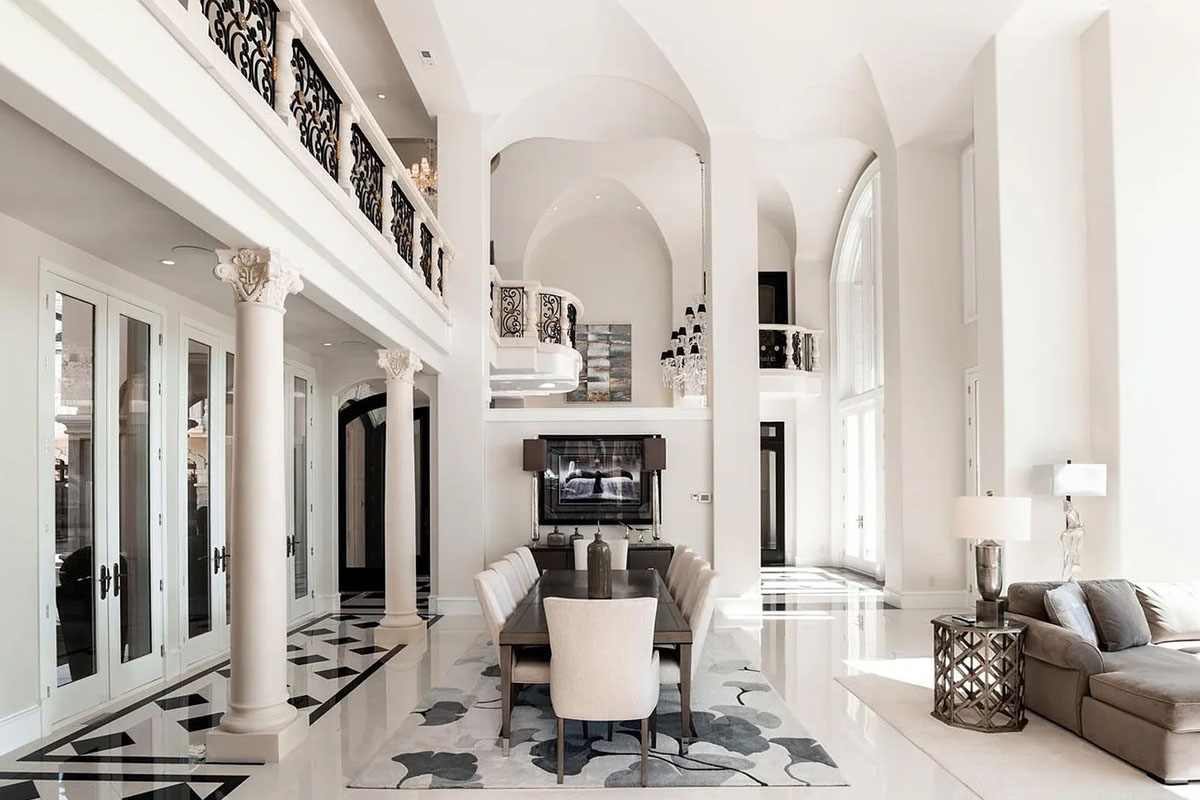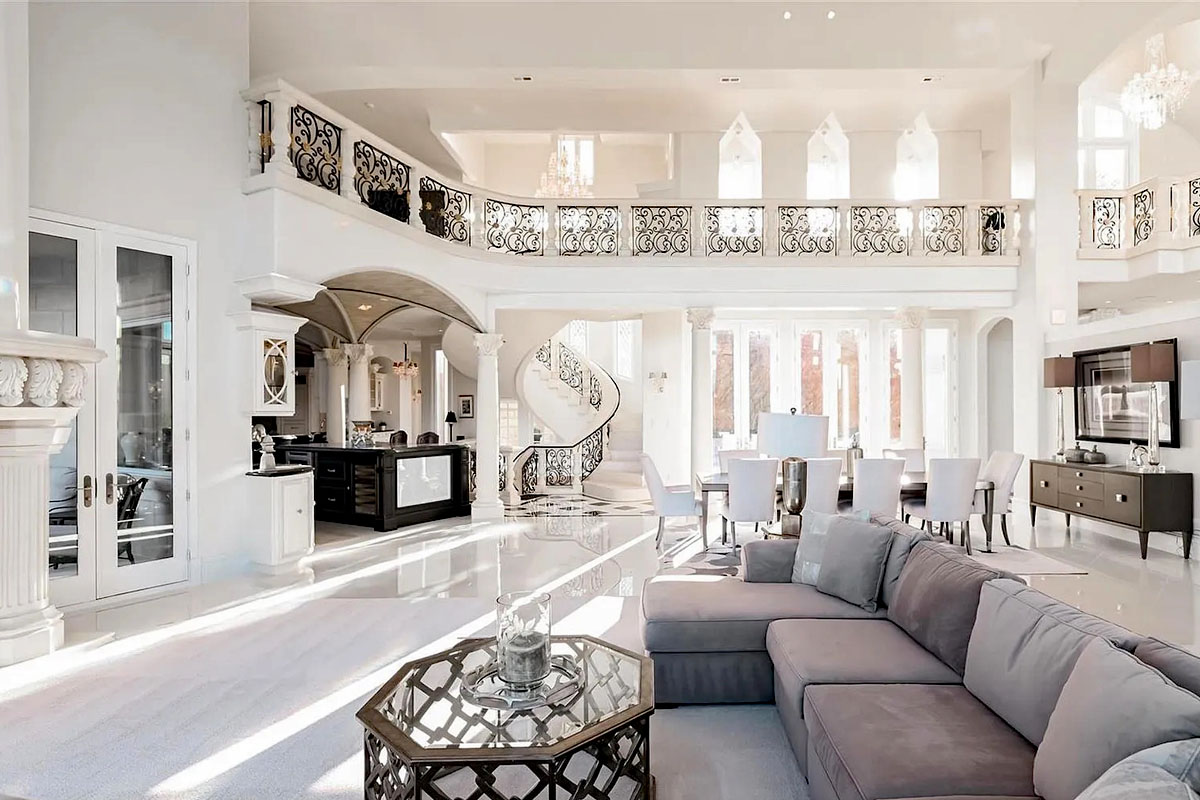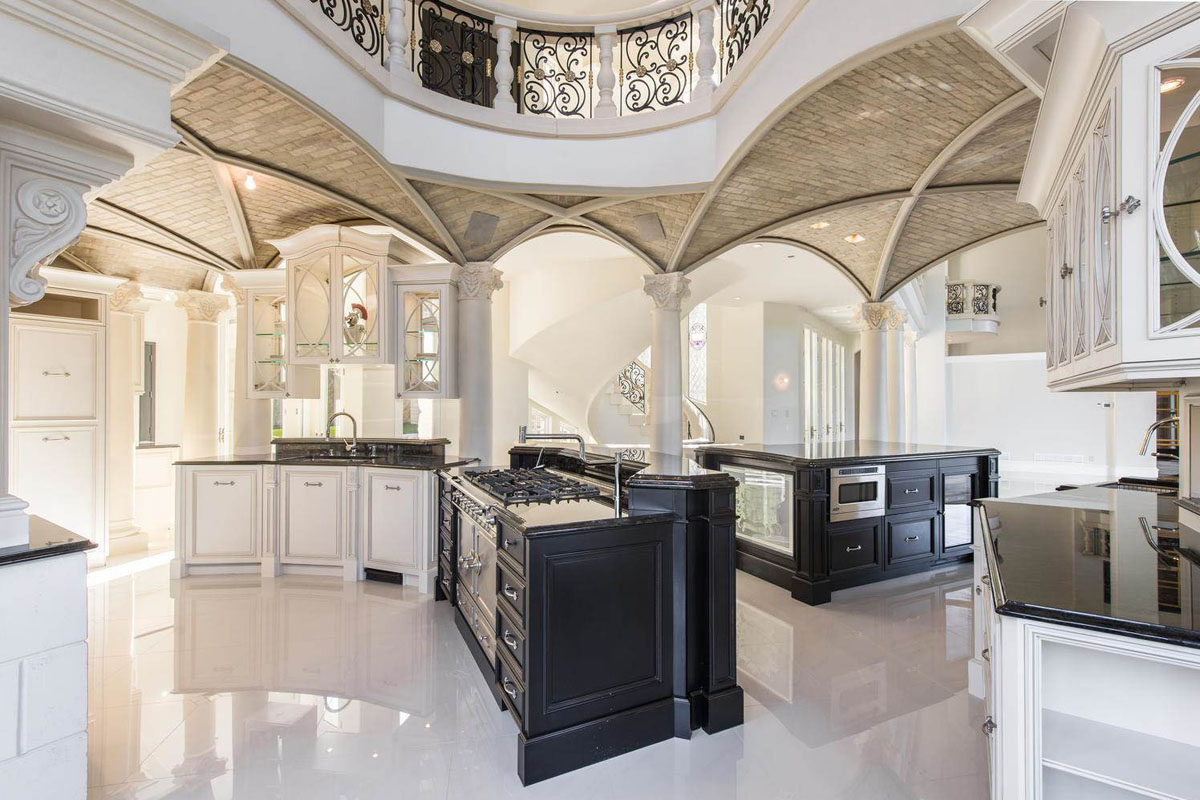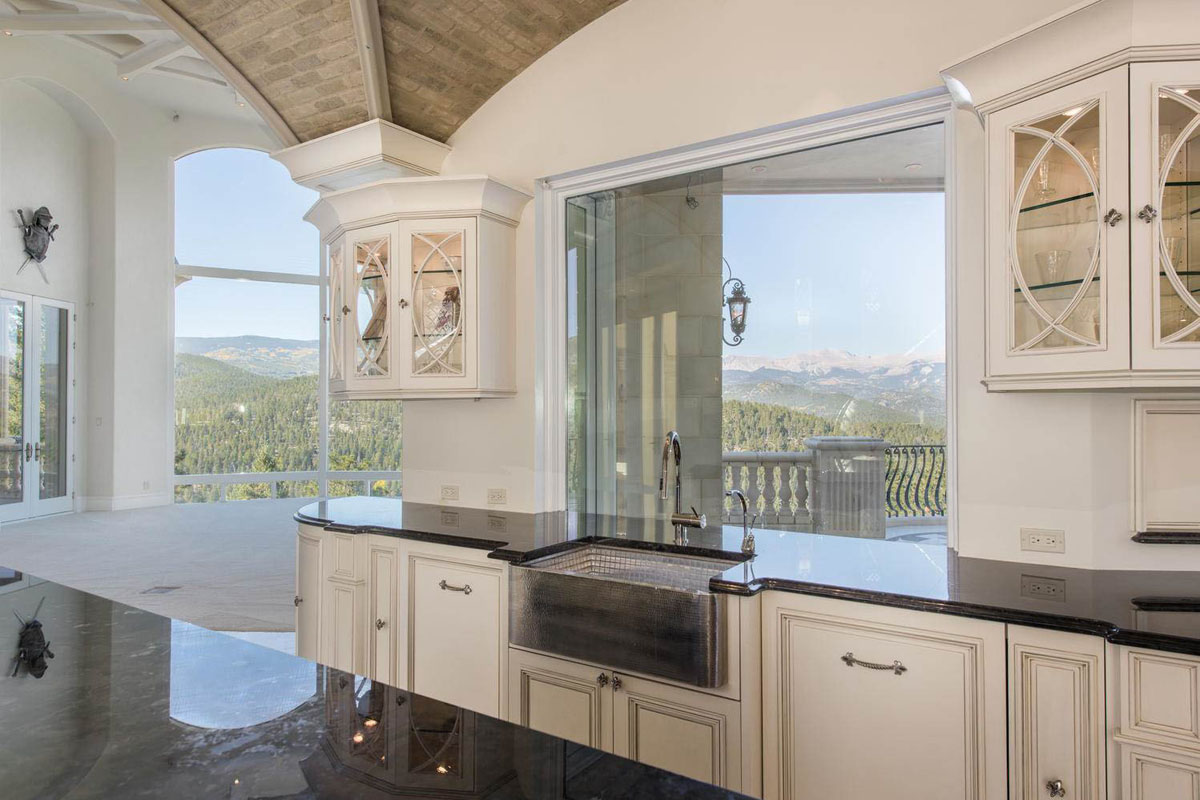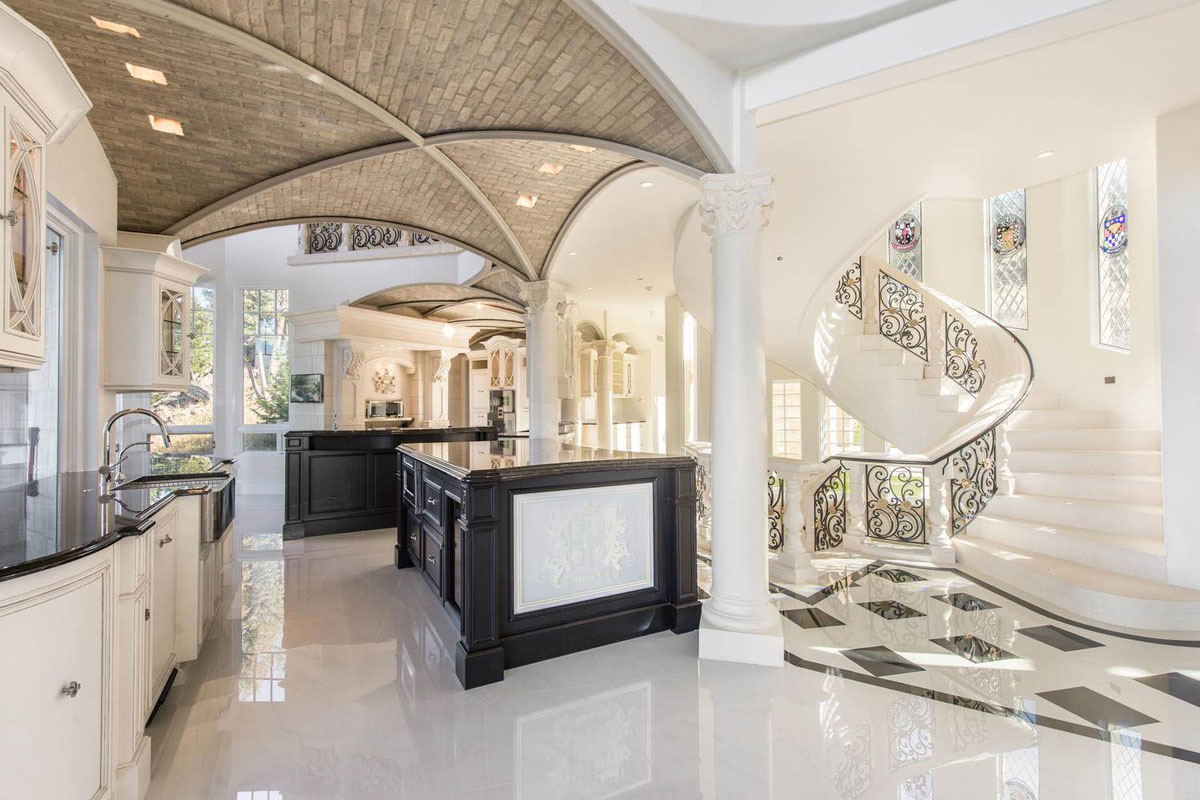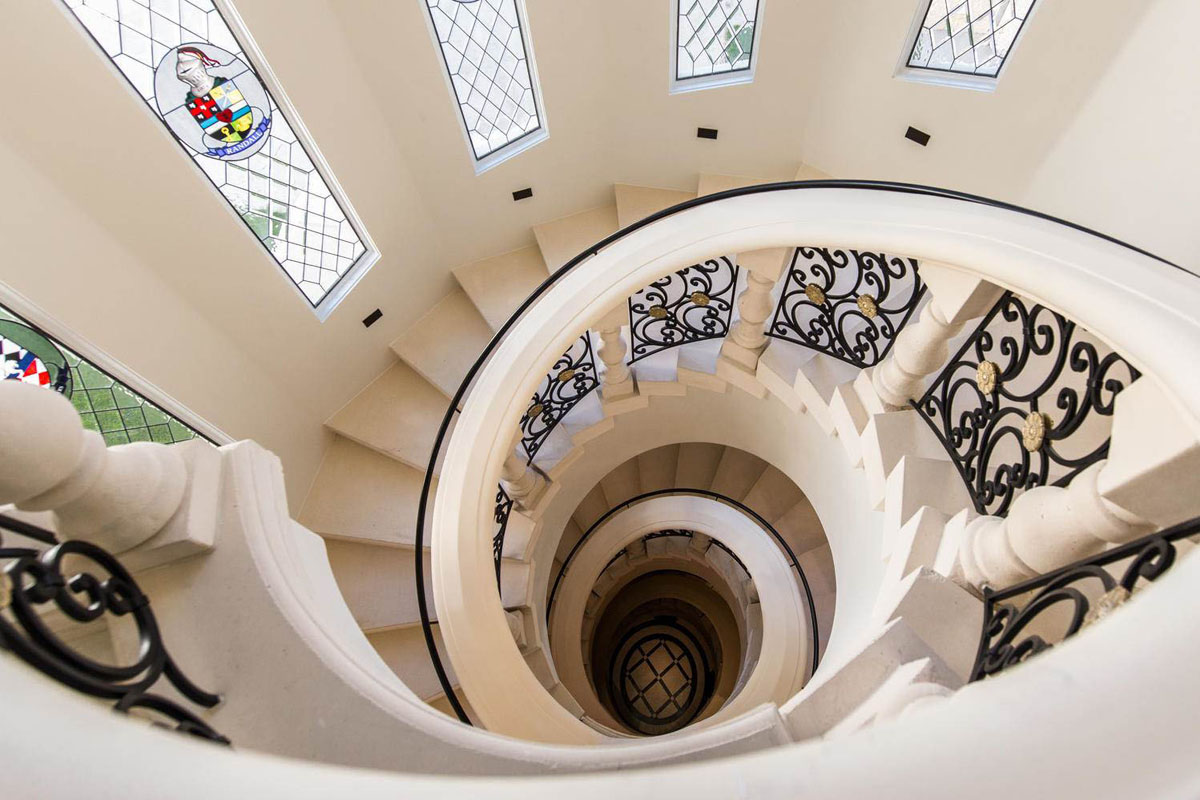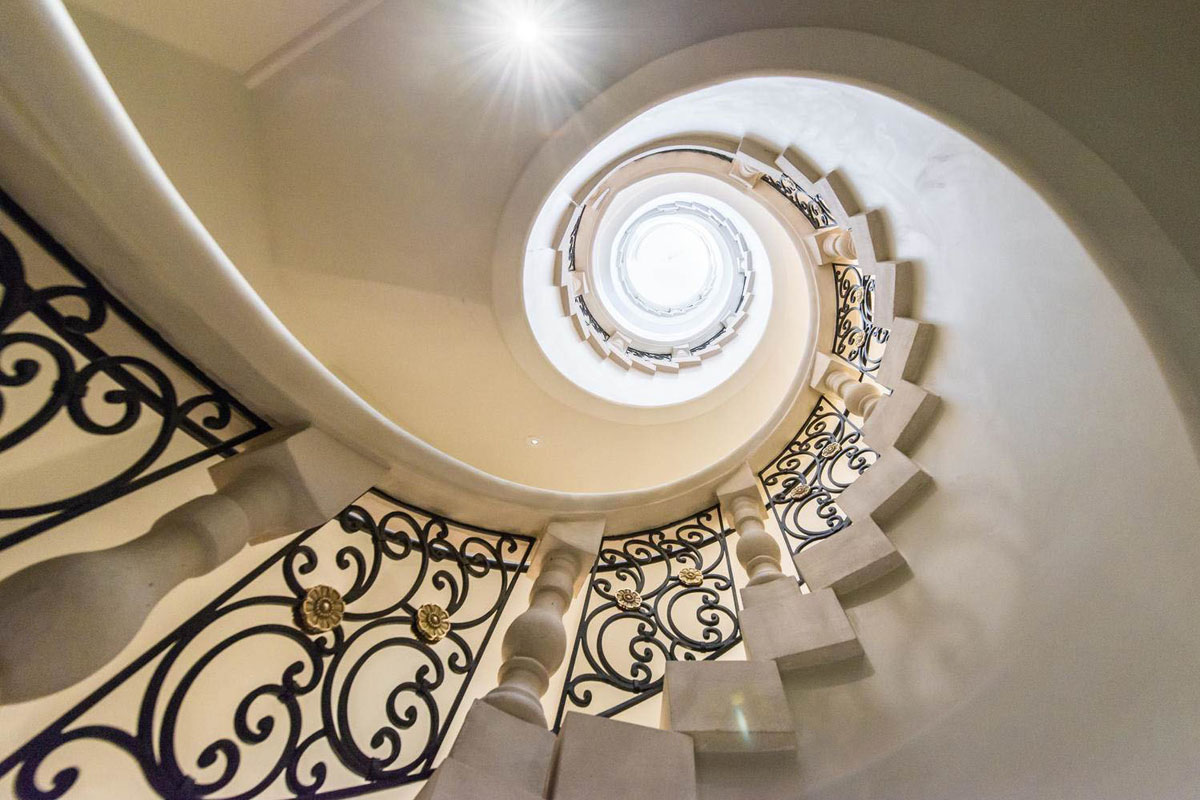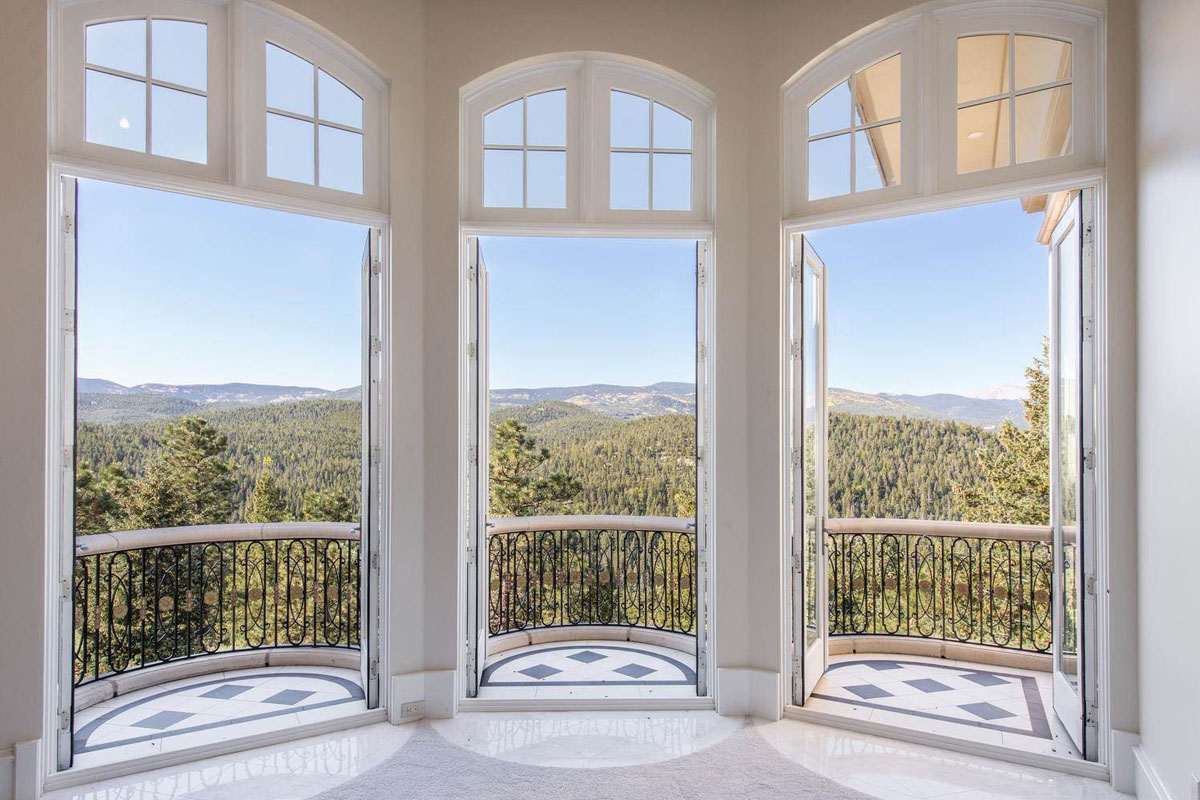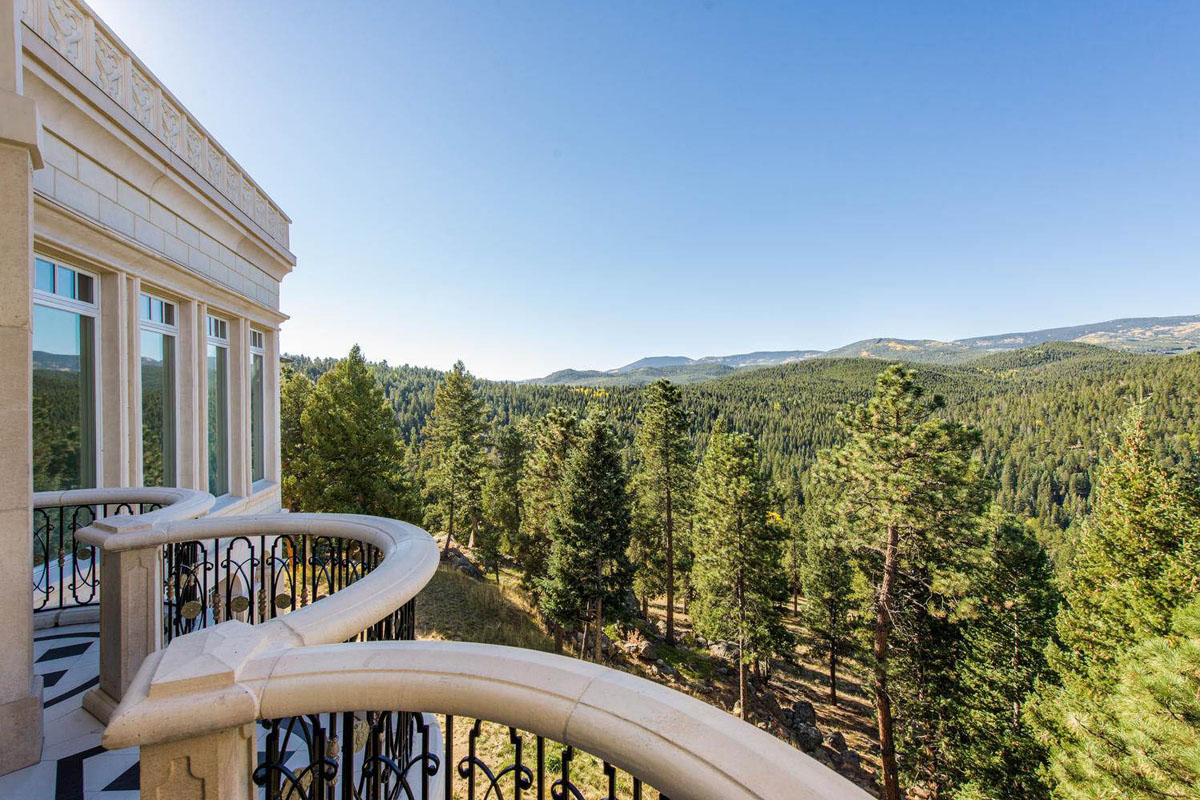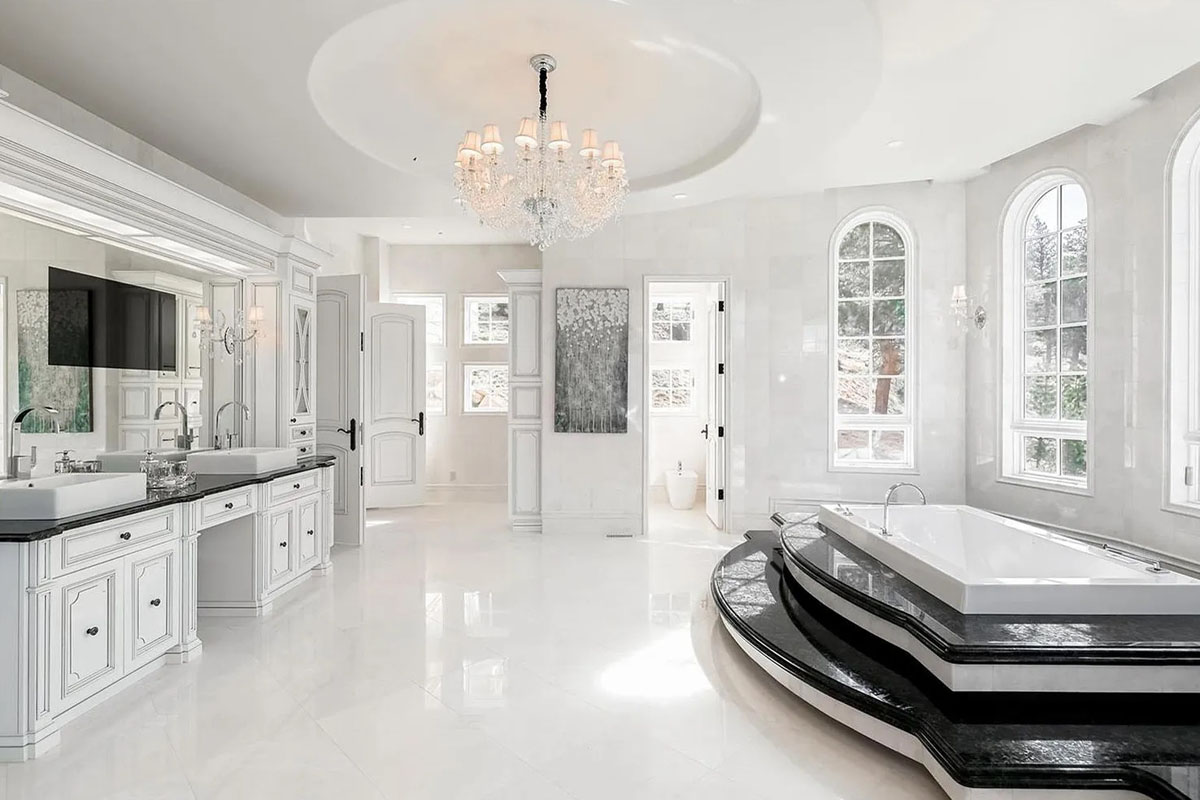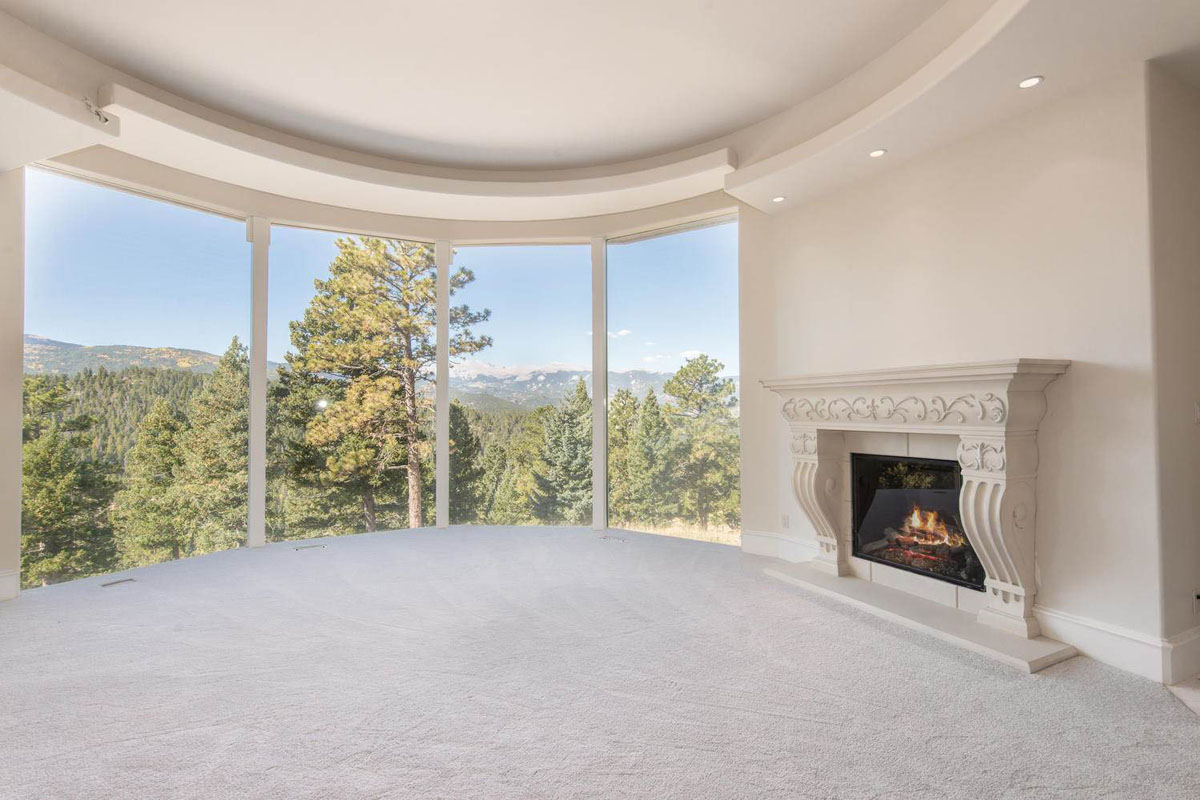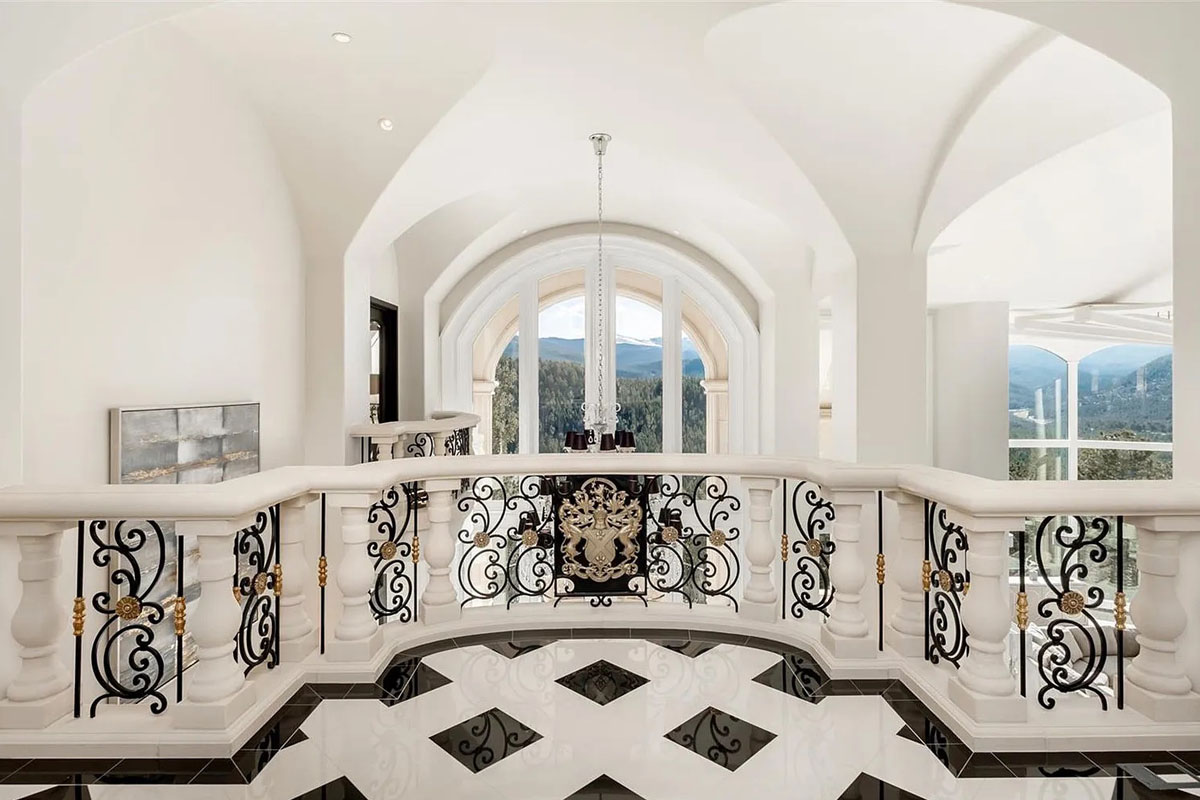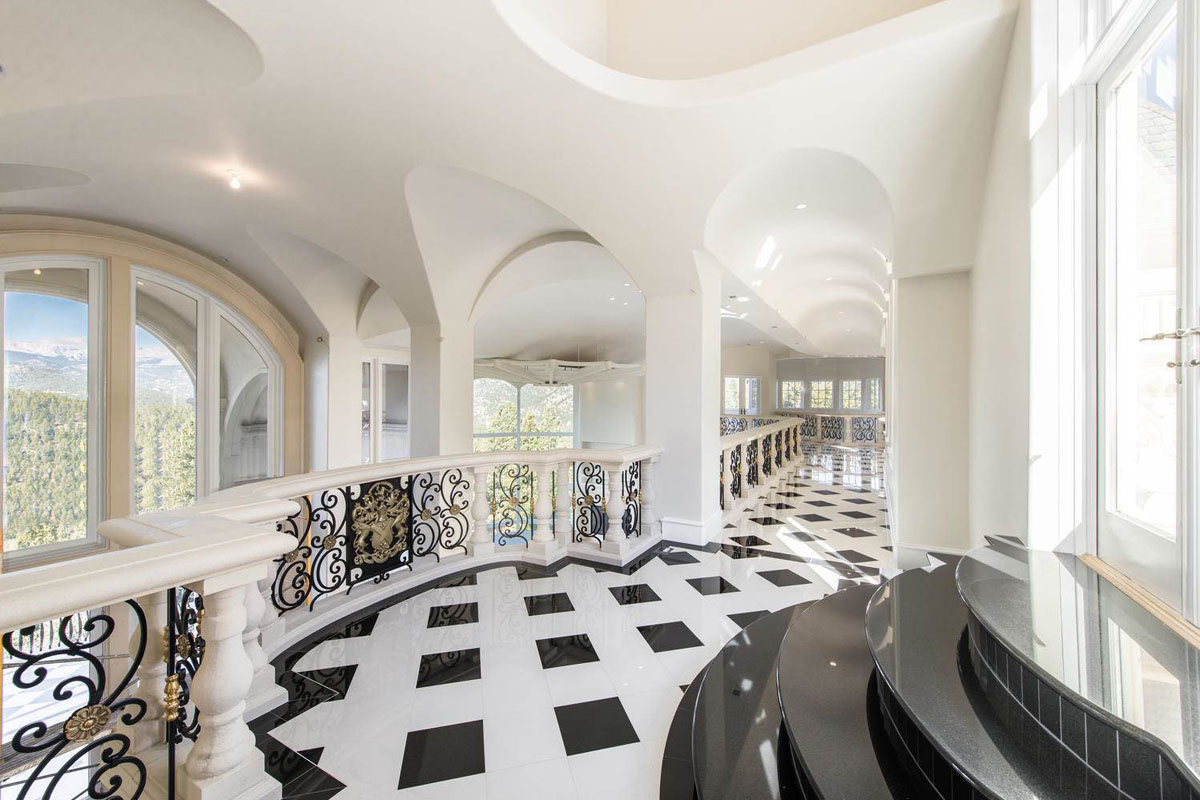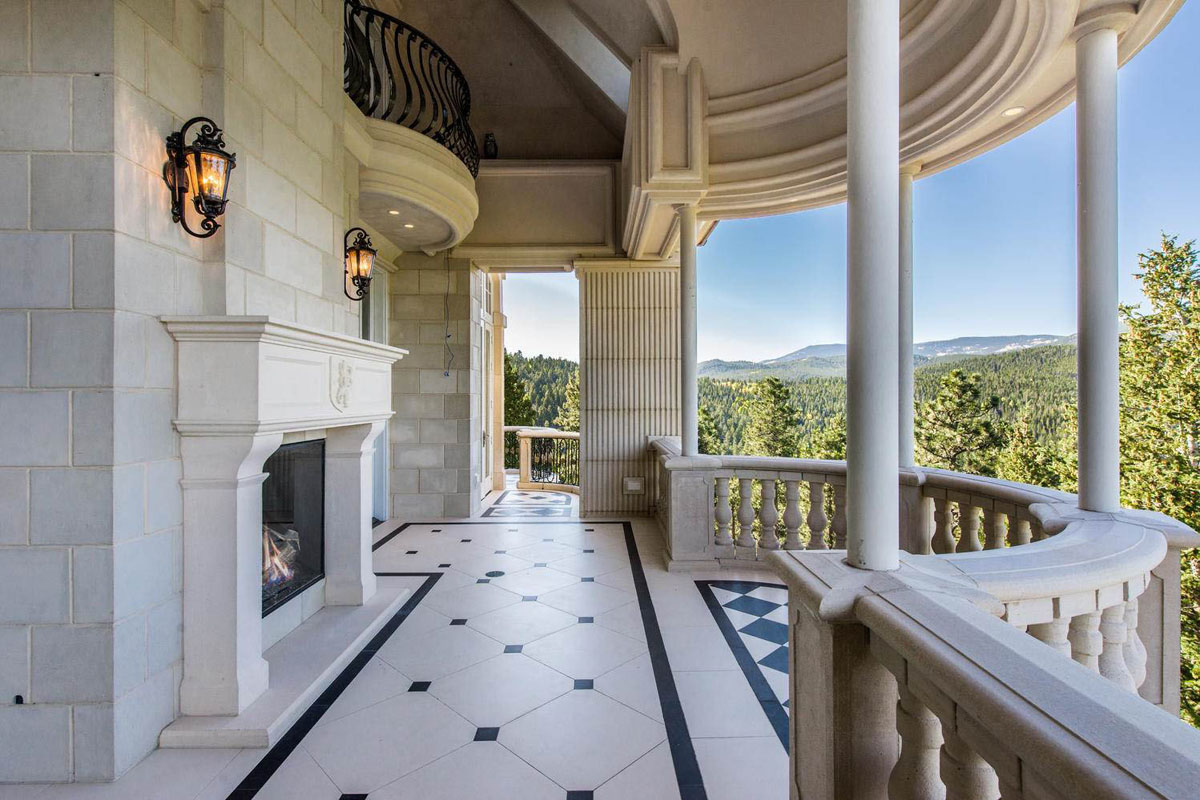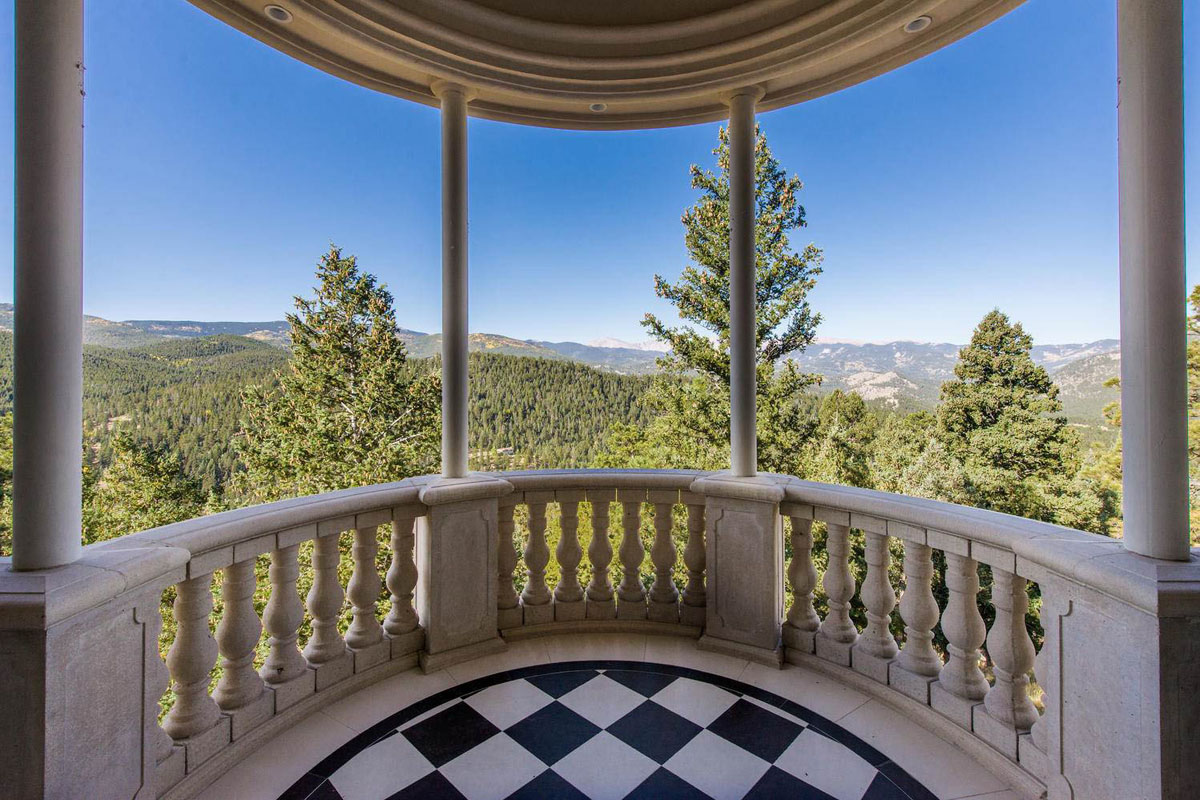 Via: Sotheby's Realty