Architect Christoph Kaiser converted a 1955 corrugated steel-wall grain silo in Phoenix, Arizona into a charming modern tiny house.
The challenge was attaining a sense of home within the small circular space.
Spaciousness and simplicity are achieved by placing all functions for living in a two-story walnut and black steel crescent that hugs the silo's southern perimeter. This approach maximizes usable floor space, and the perceived spatial volume of the interior.
An operable skylight at the top of the silo delivers passive cooling while subterranean air ducts that mitigate mechanical noise from the air conditioning system work passively.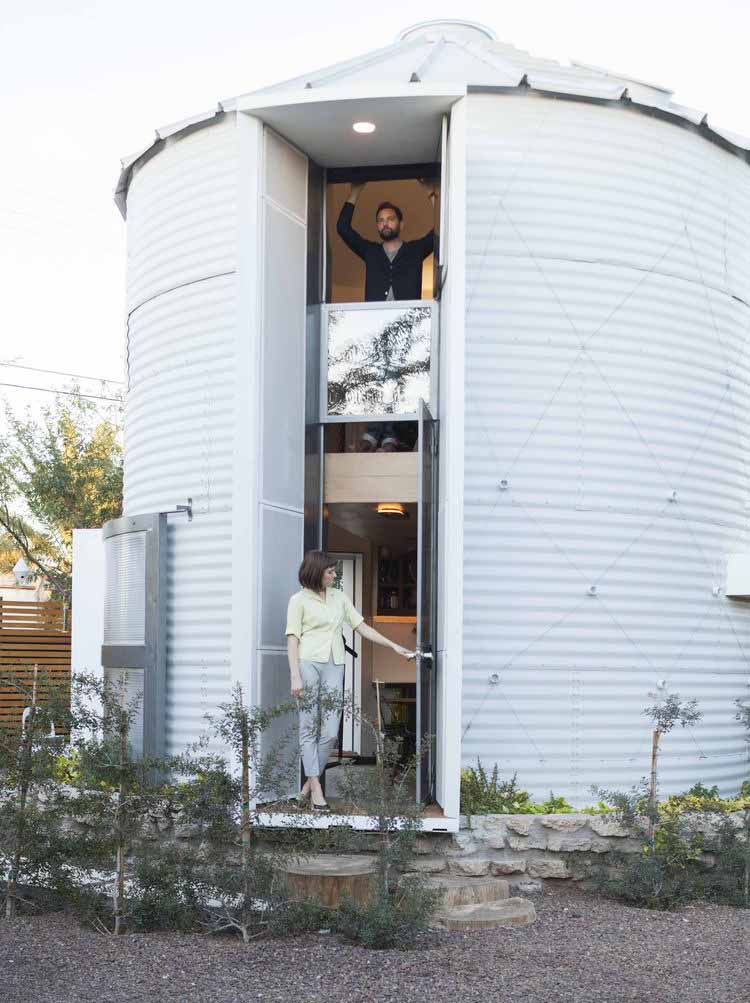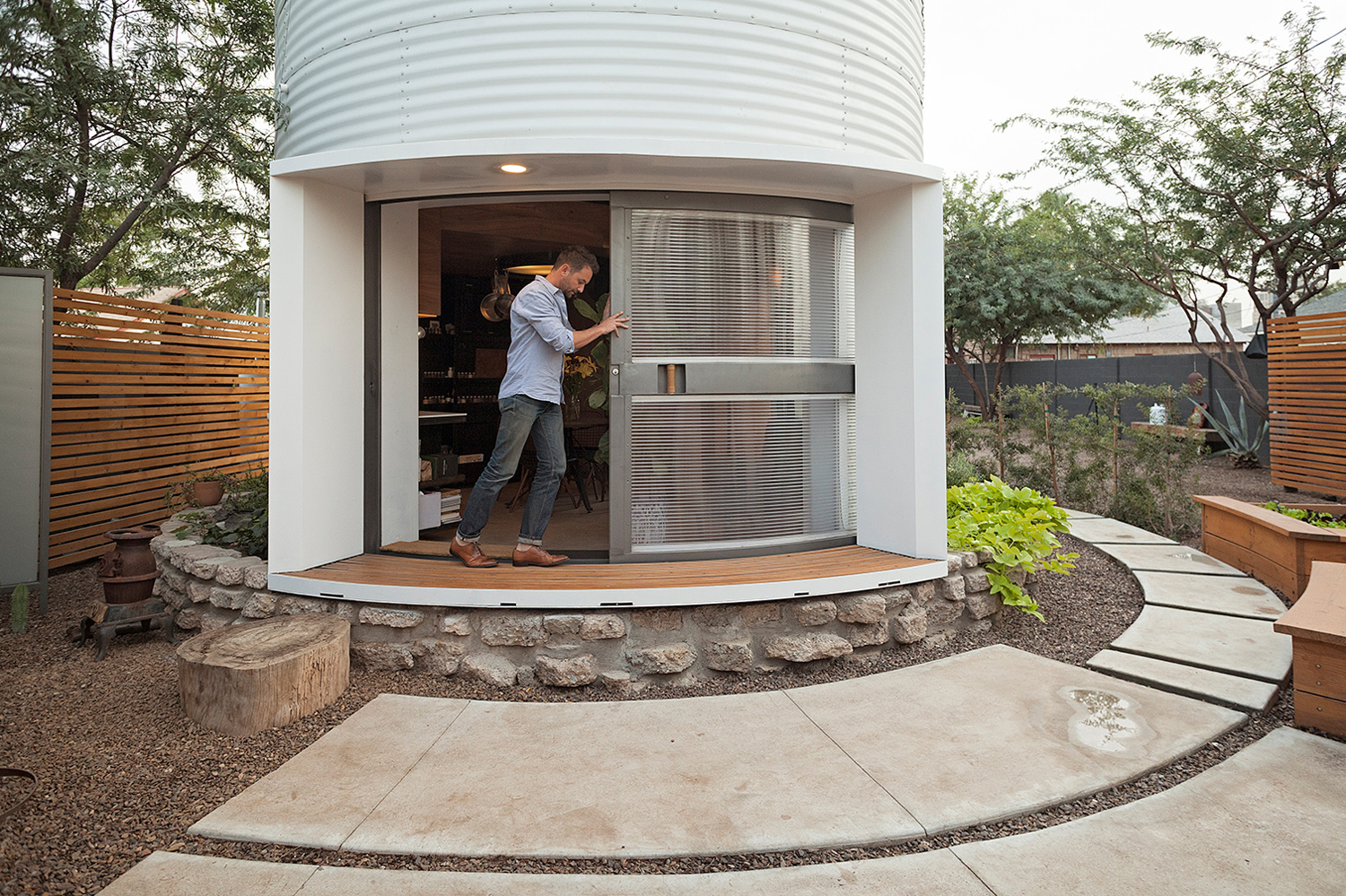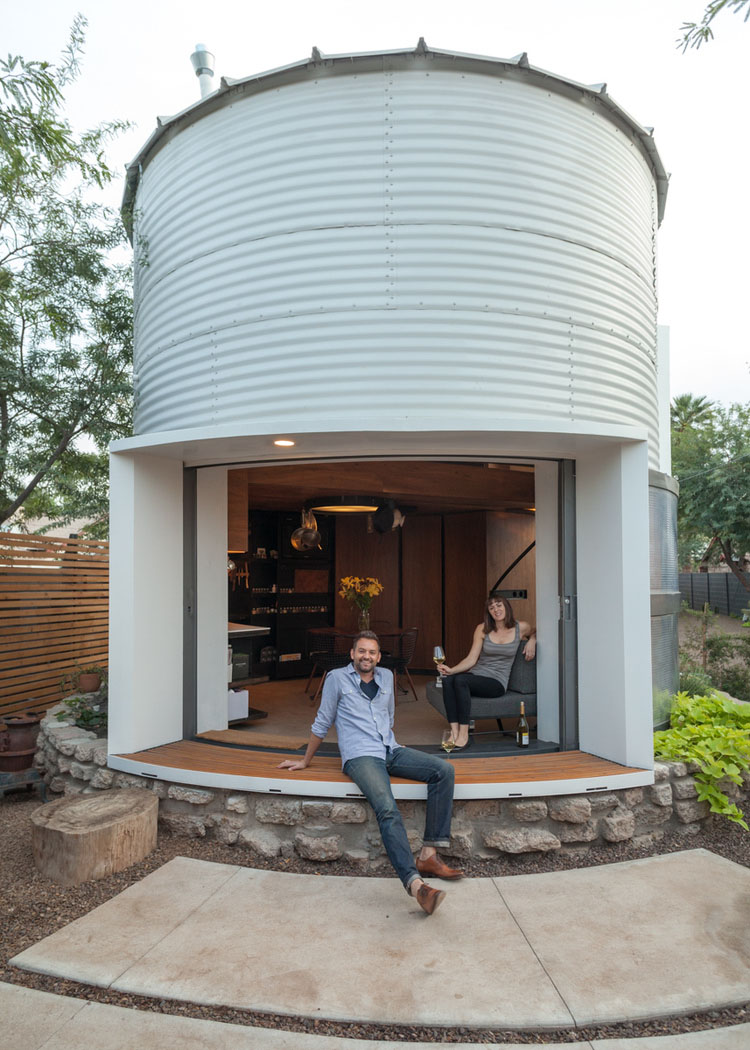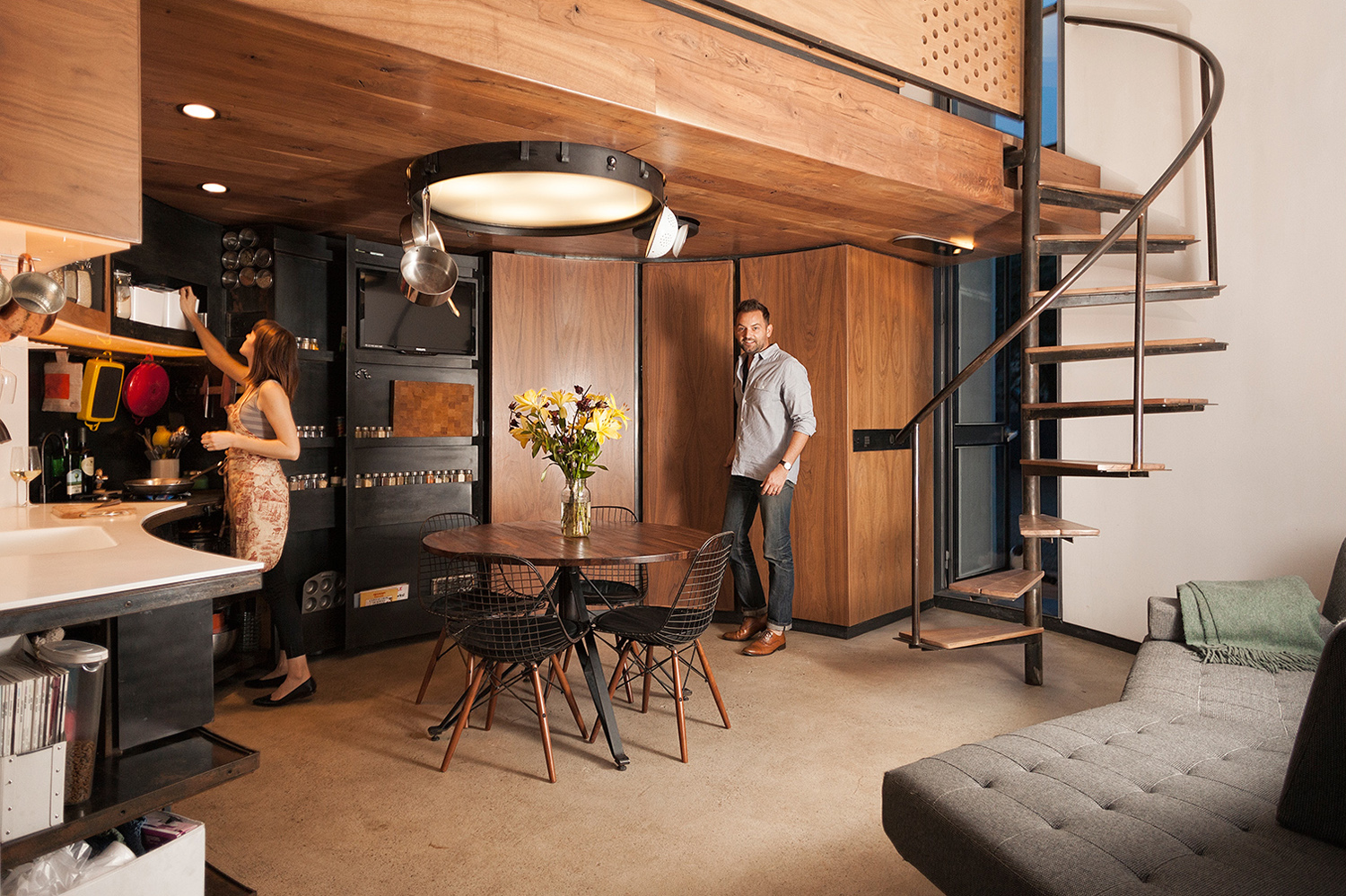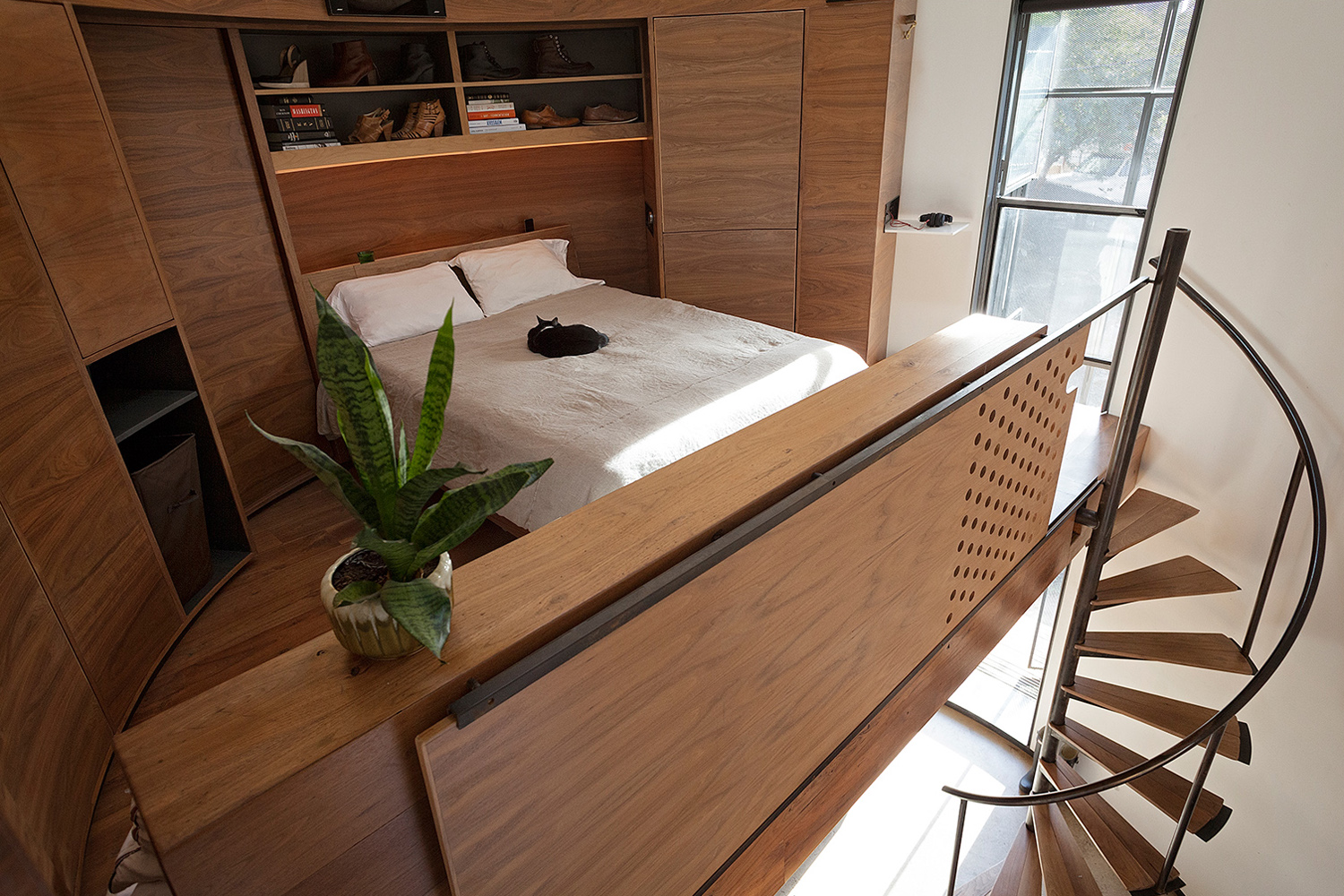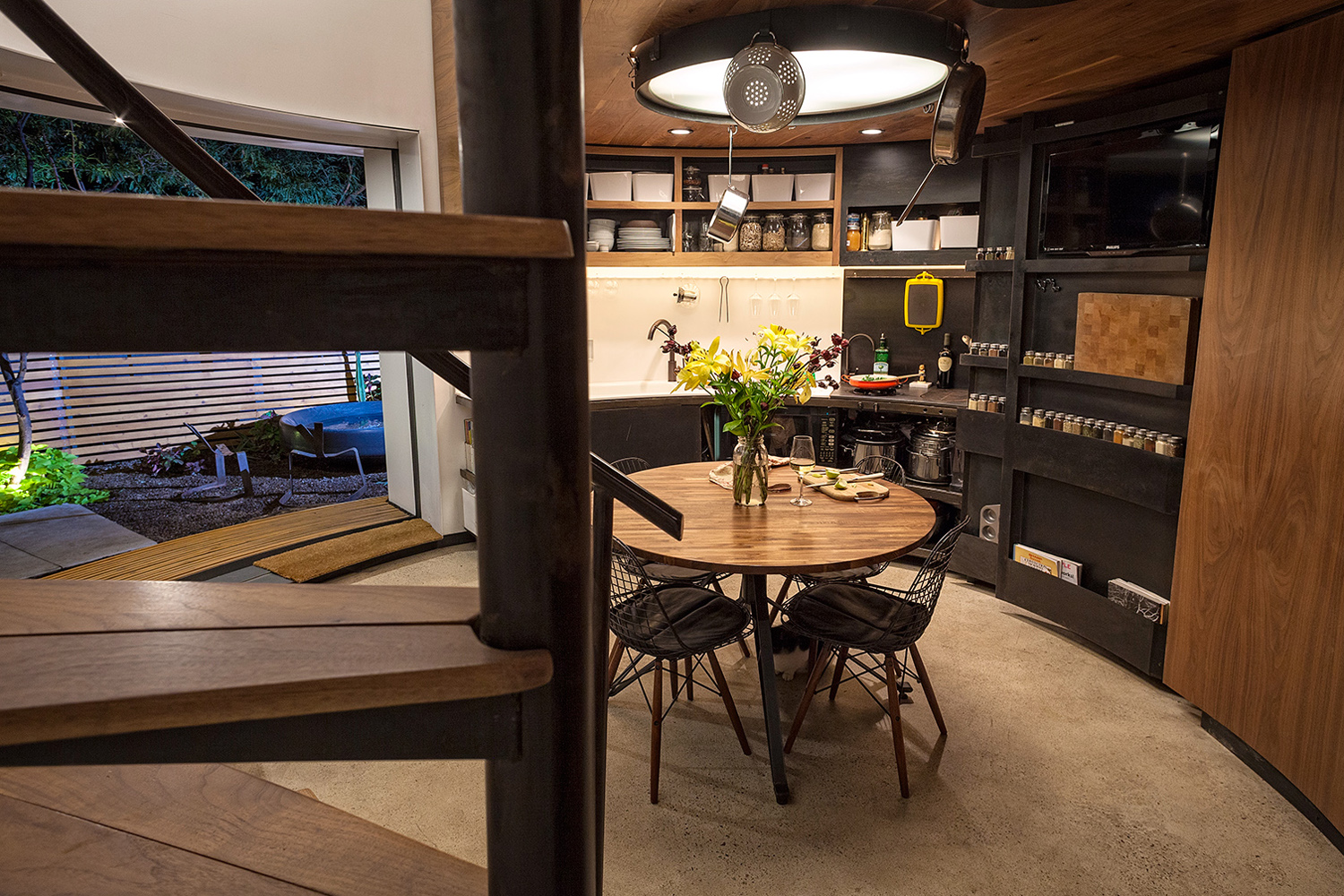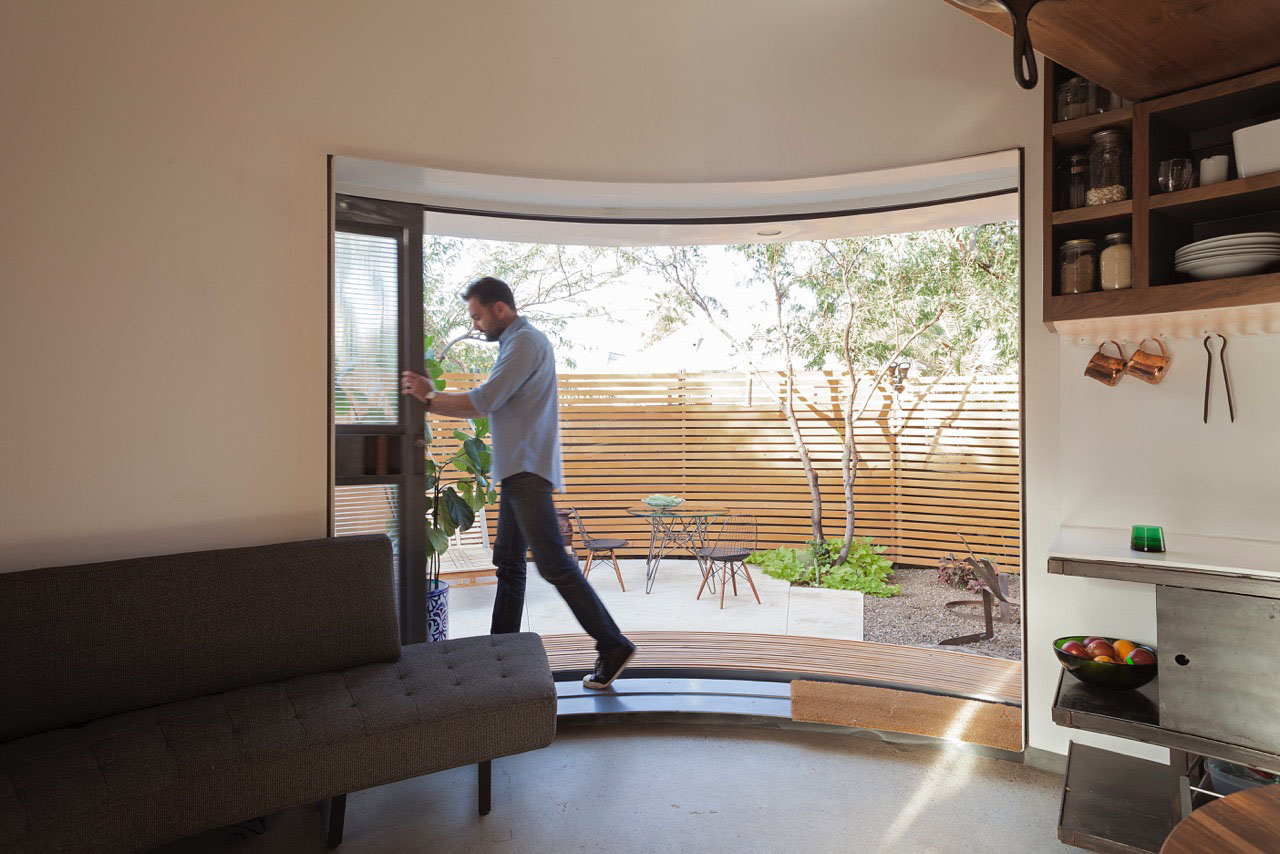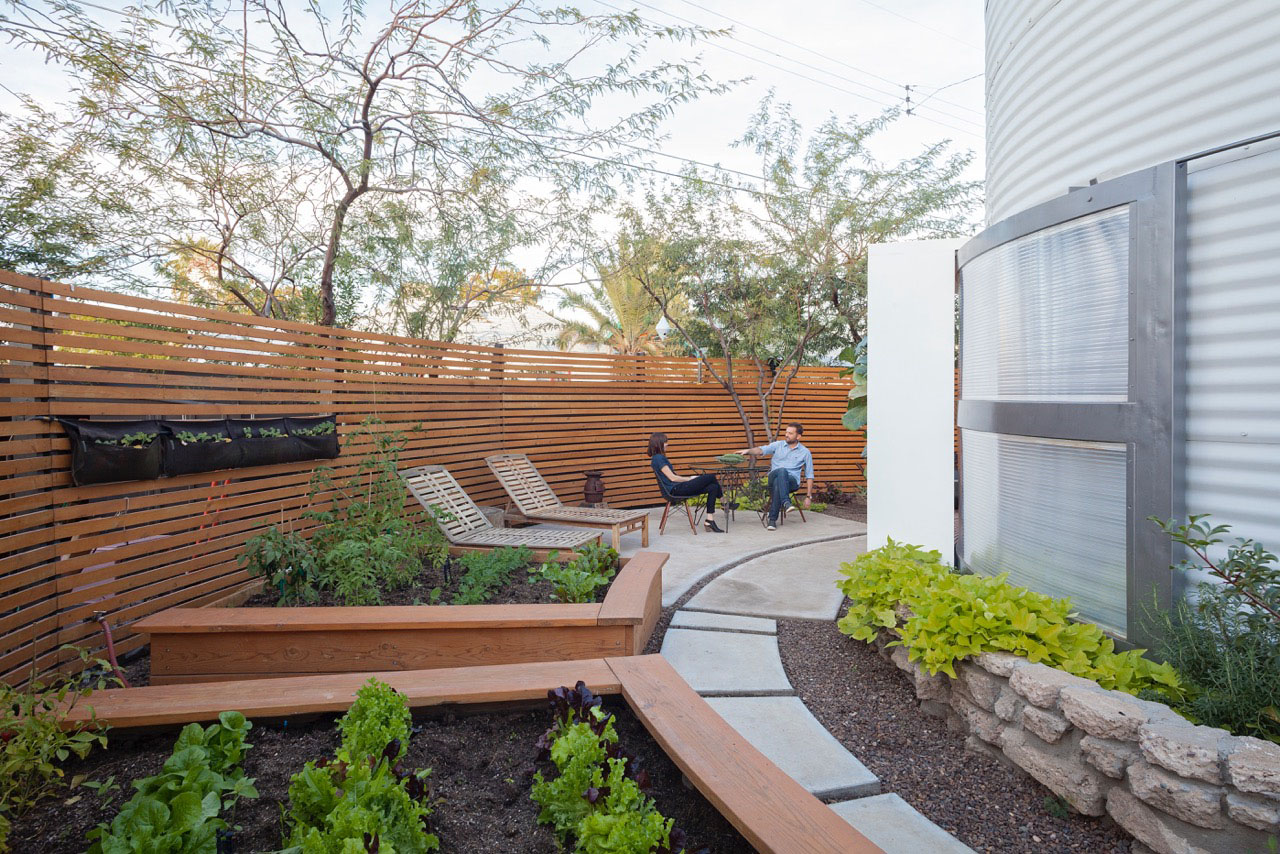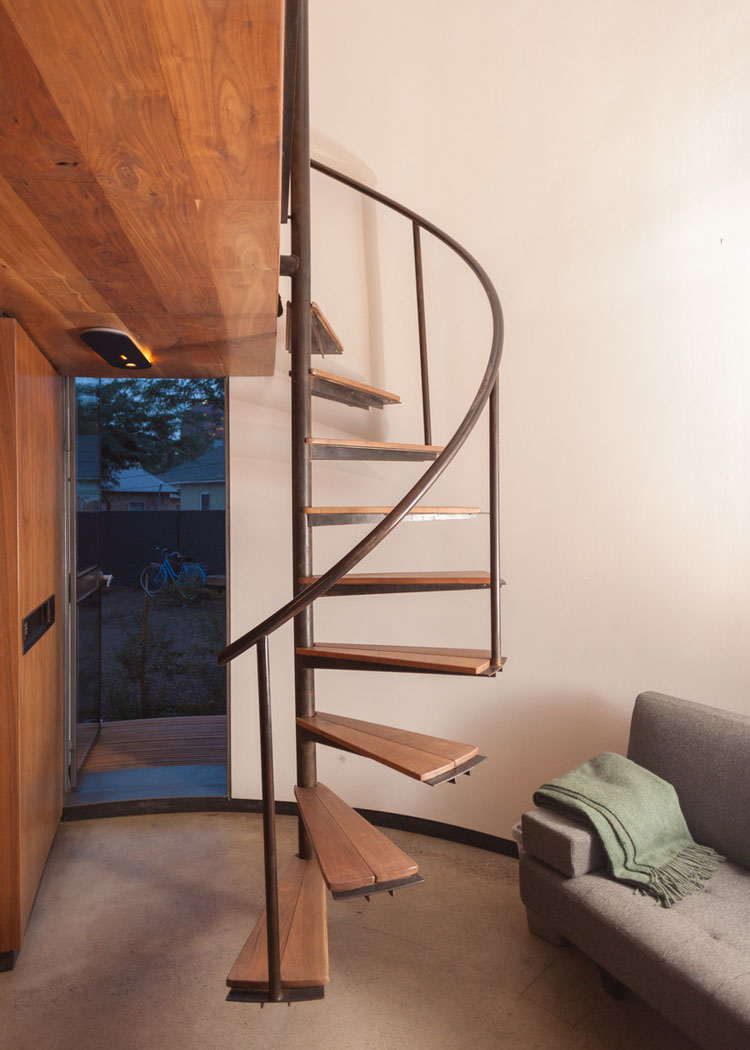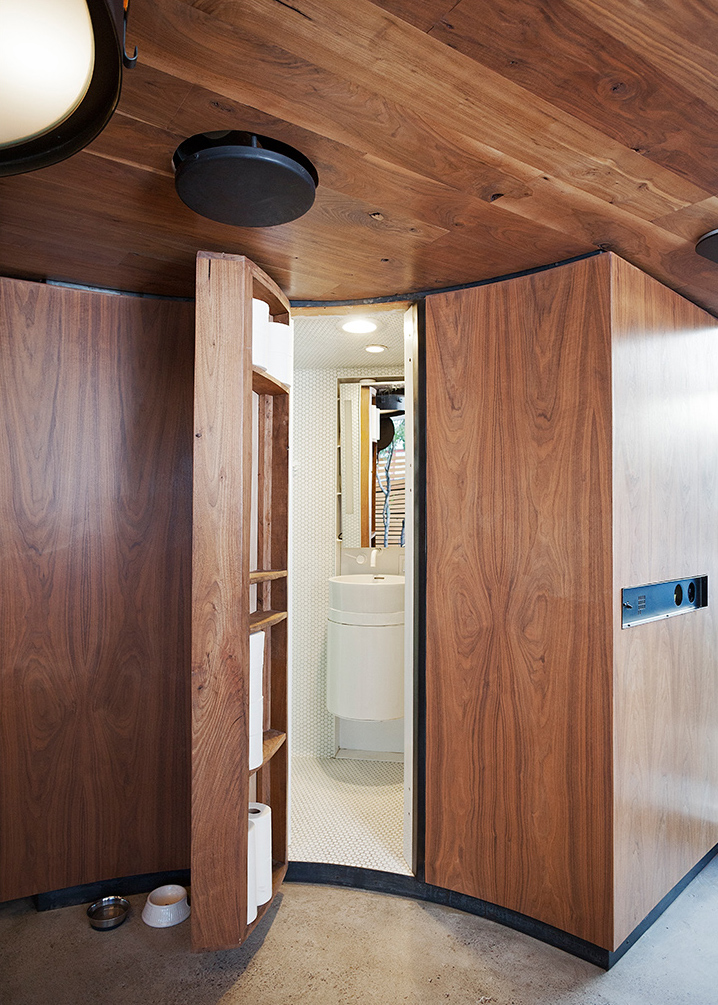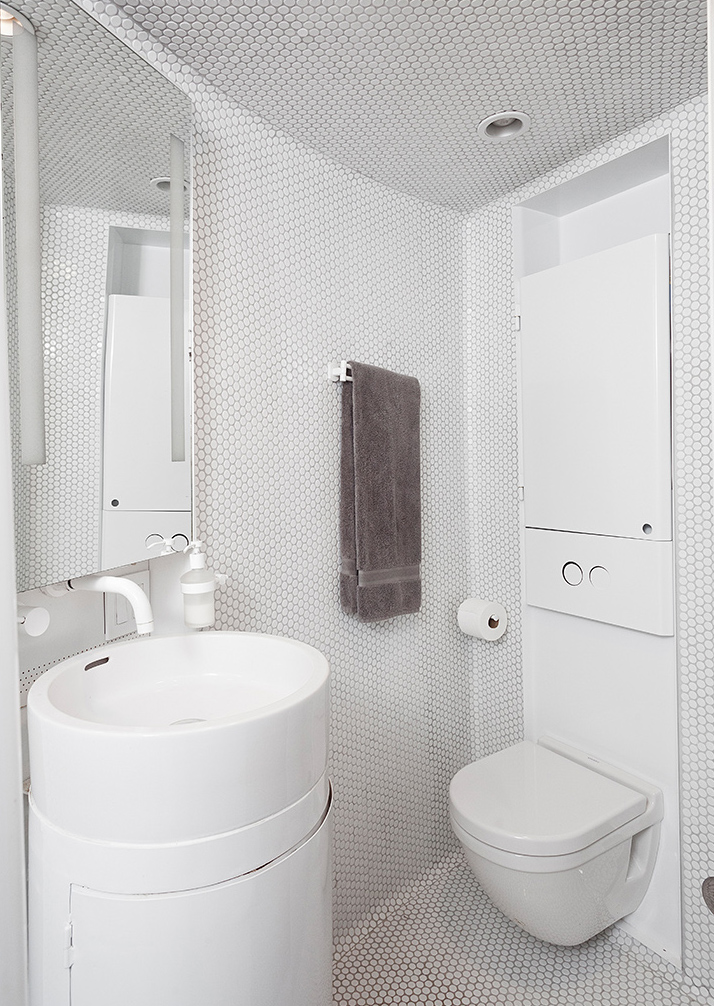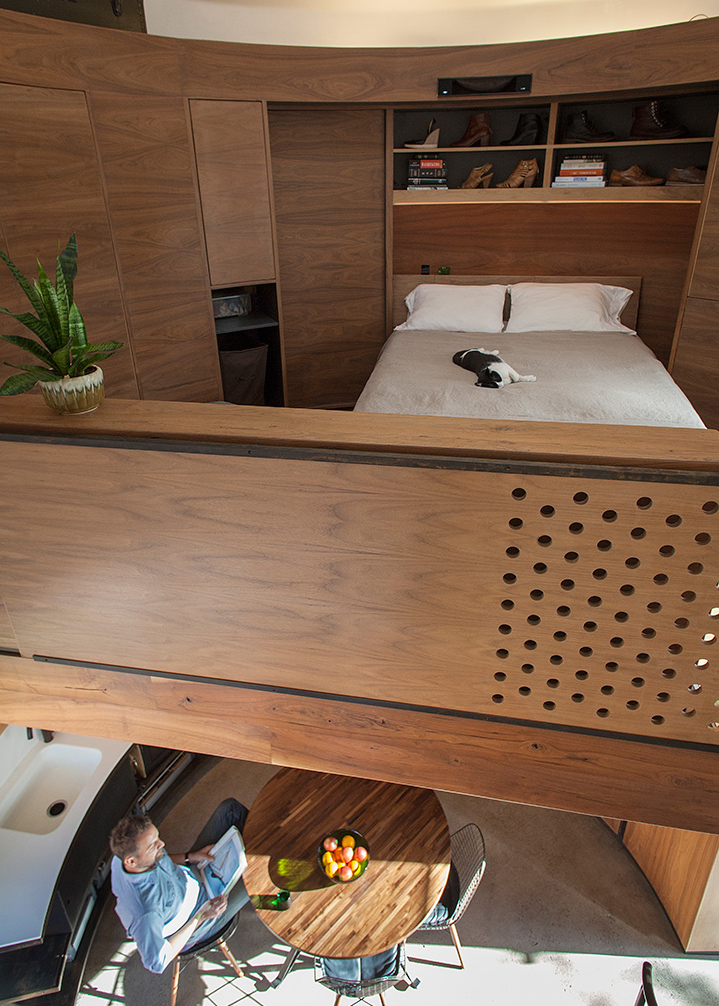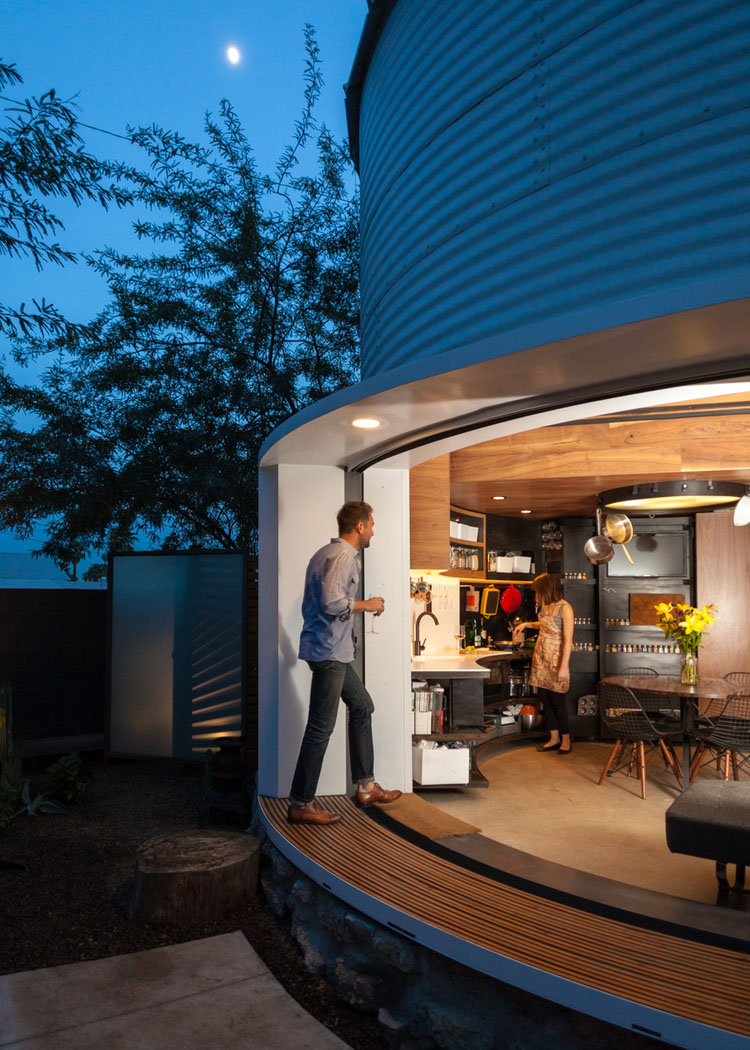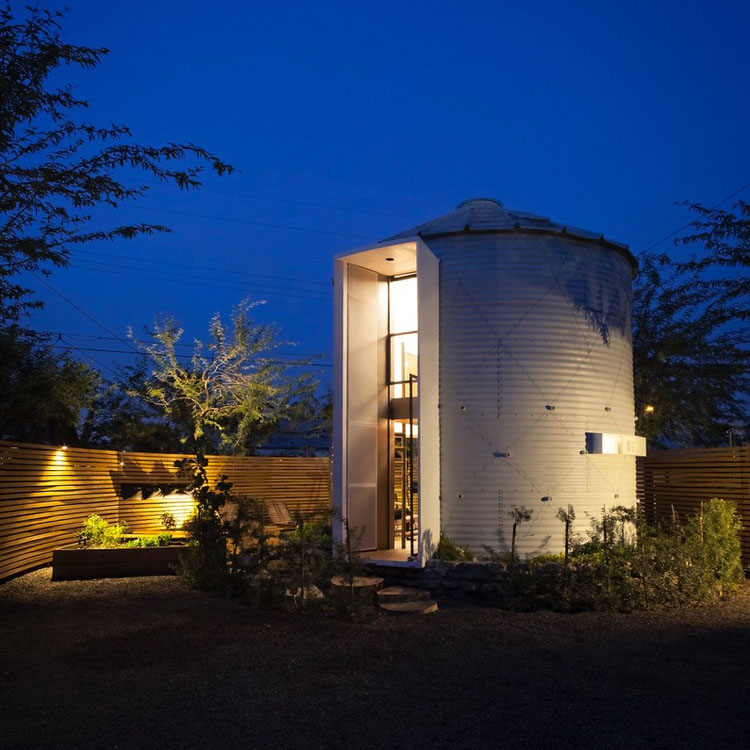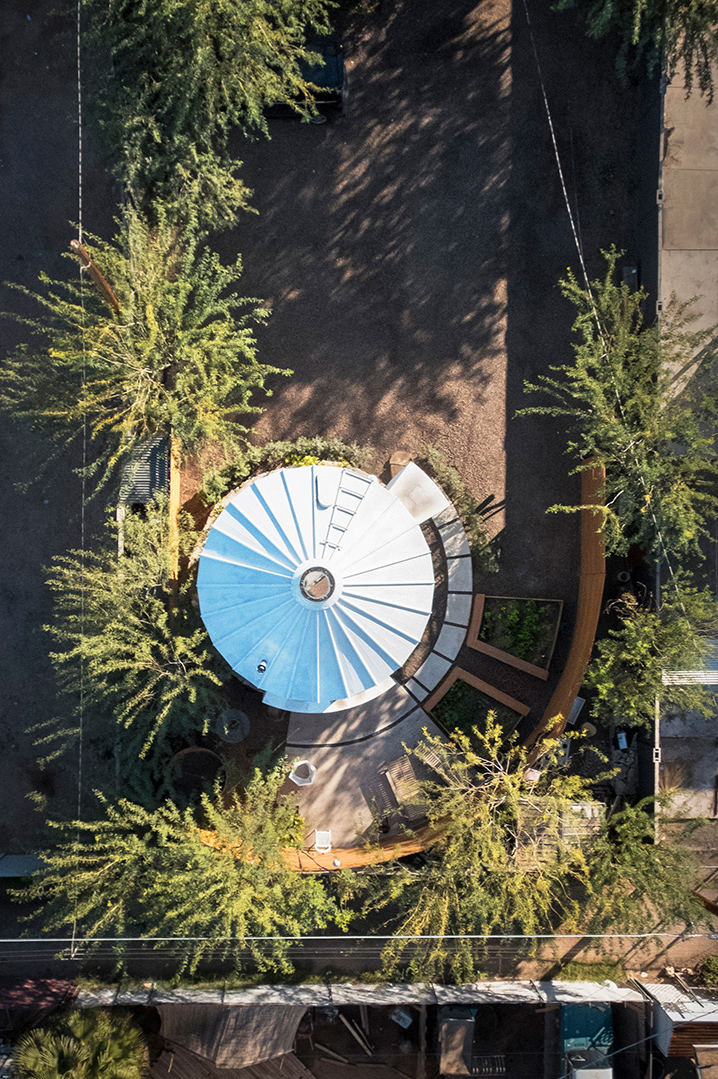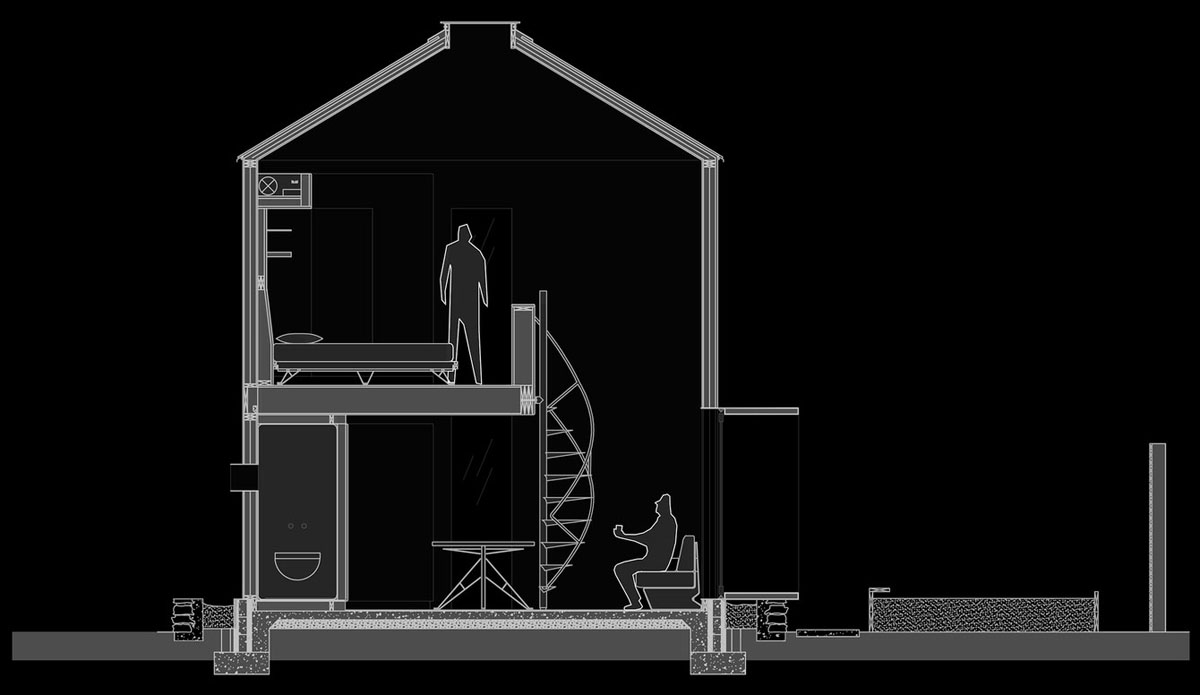 Photography: Mark Lipczynski