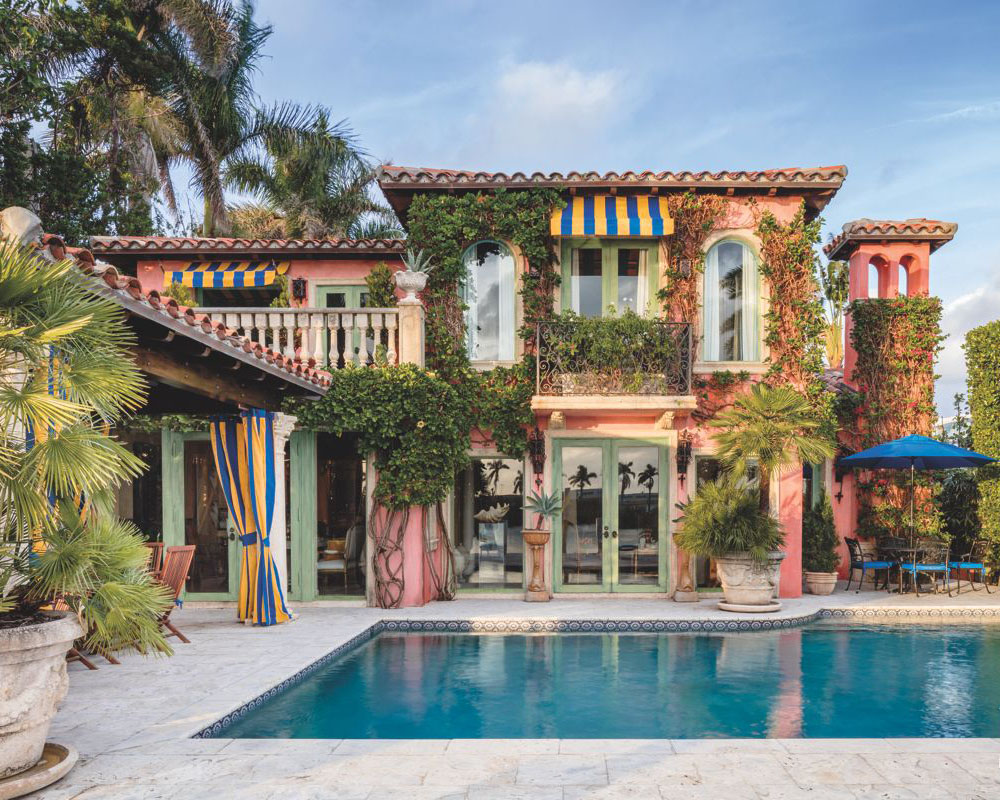 Villa Louise is a glamorous Mediterranean Revival style residence located on Palm Island, Miami, Florida.  It is the home of designer Anil Kakar who updated a 1930s house with help from J. Stanbury Design.
Exterior stucco walls were repainted, Spanish tiles were added to the roof and Corinthian columns in the front entrance were inserted to make a statement, emulating the Venetian glamour of Vizcaya, the venerable Miami stately landmark.
Furnishings and antiques from exotic locales and European style pieces from past centuries to modern Renaissance provide an eclectic ambience throughout the house.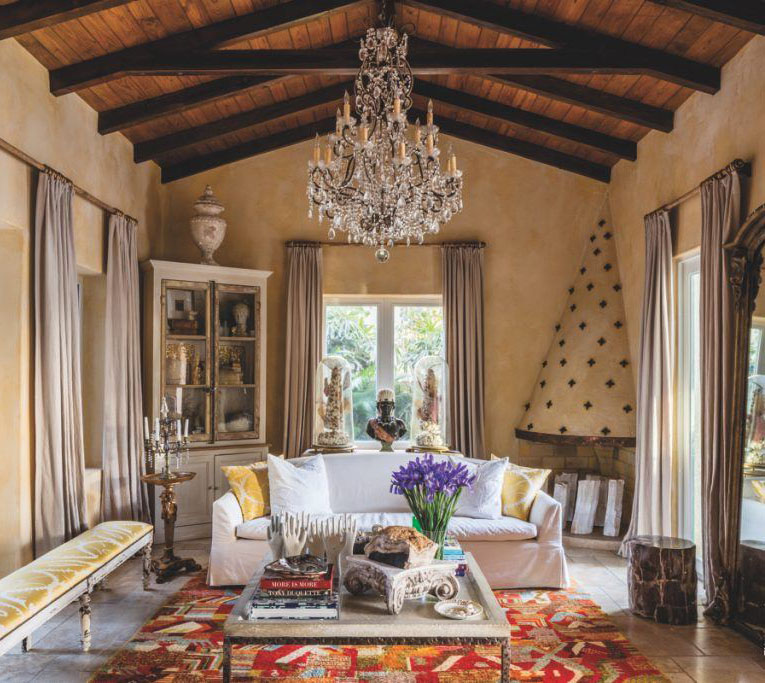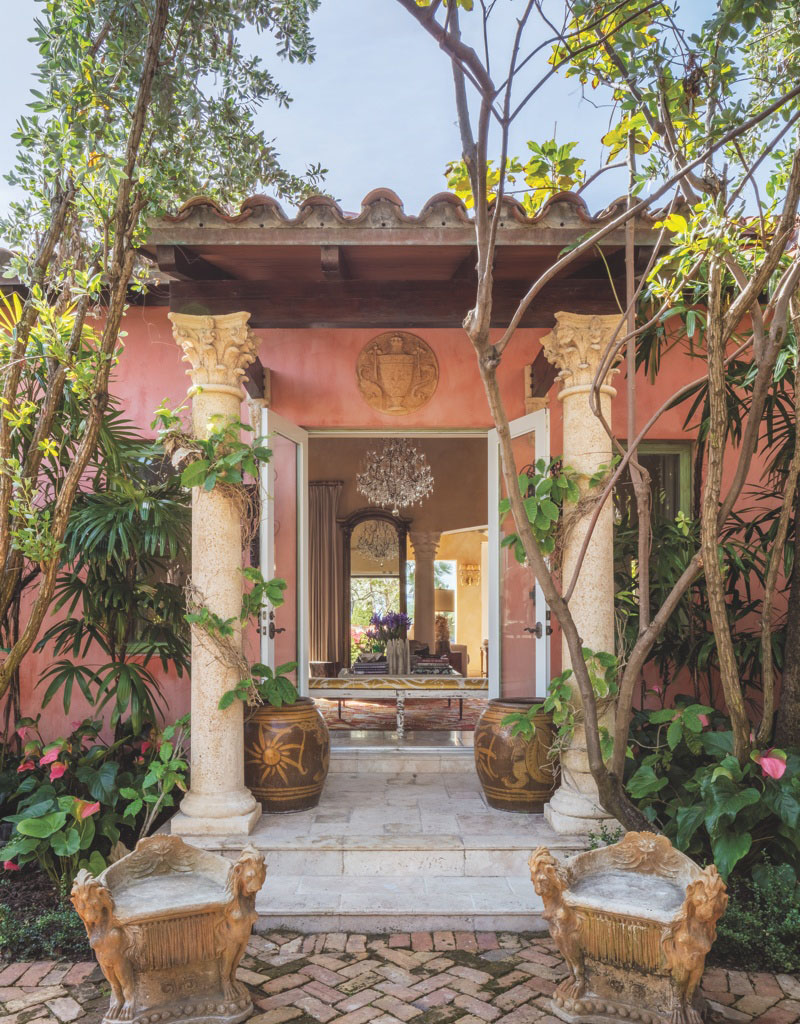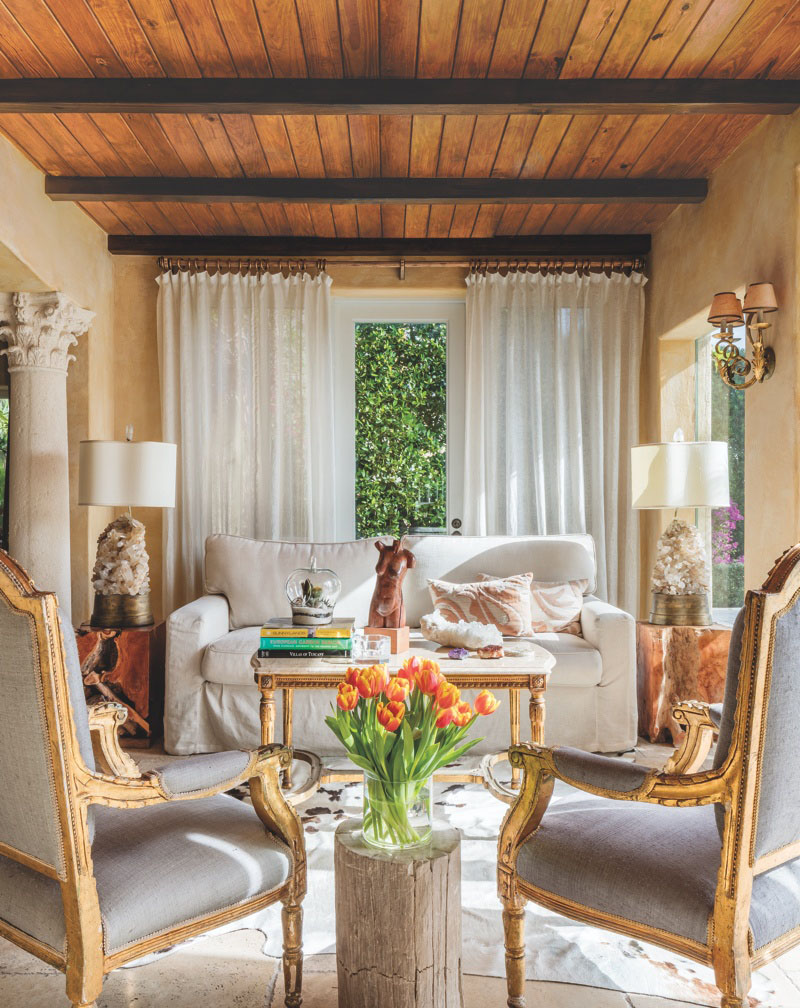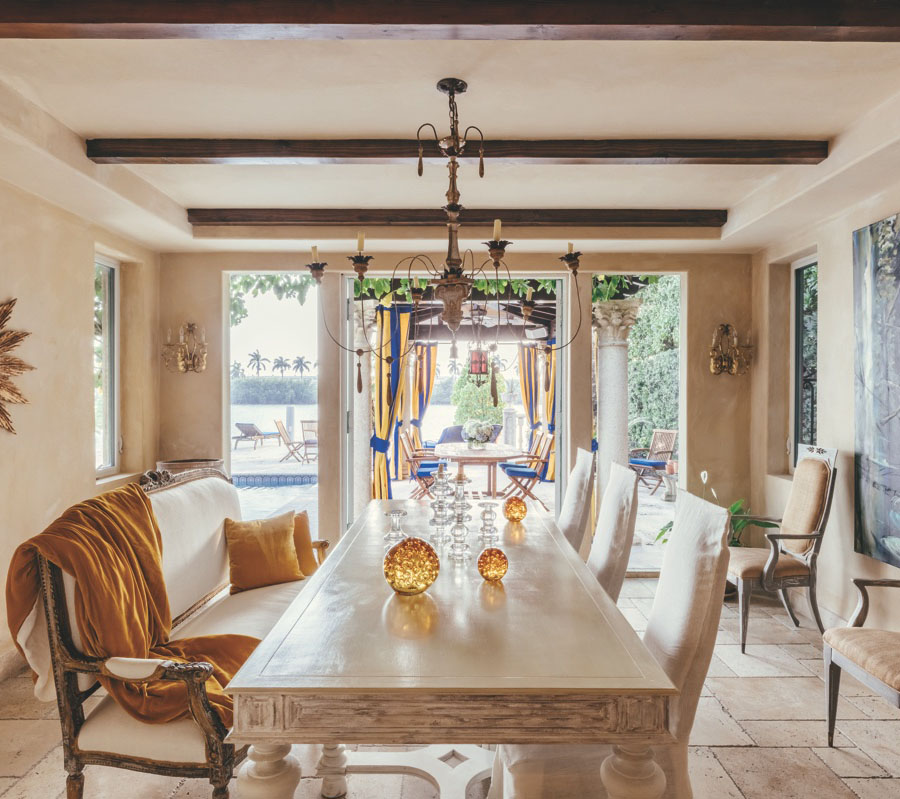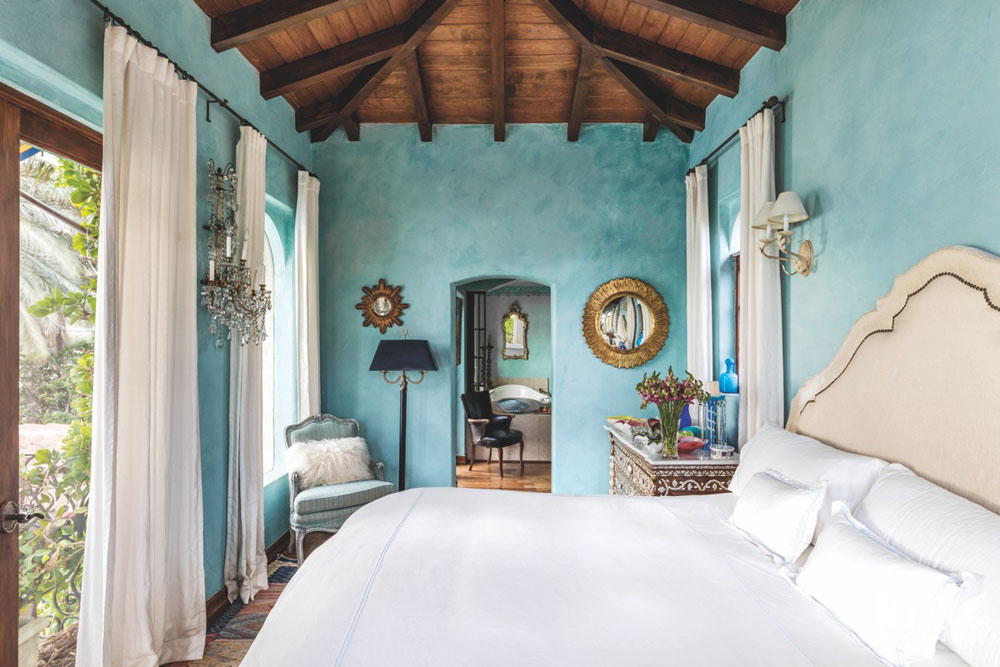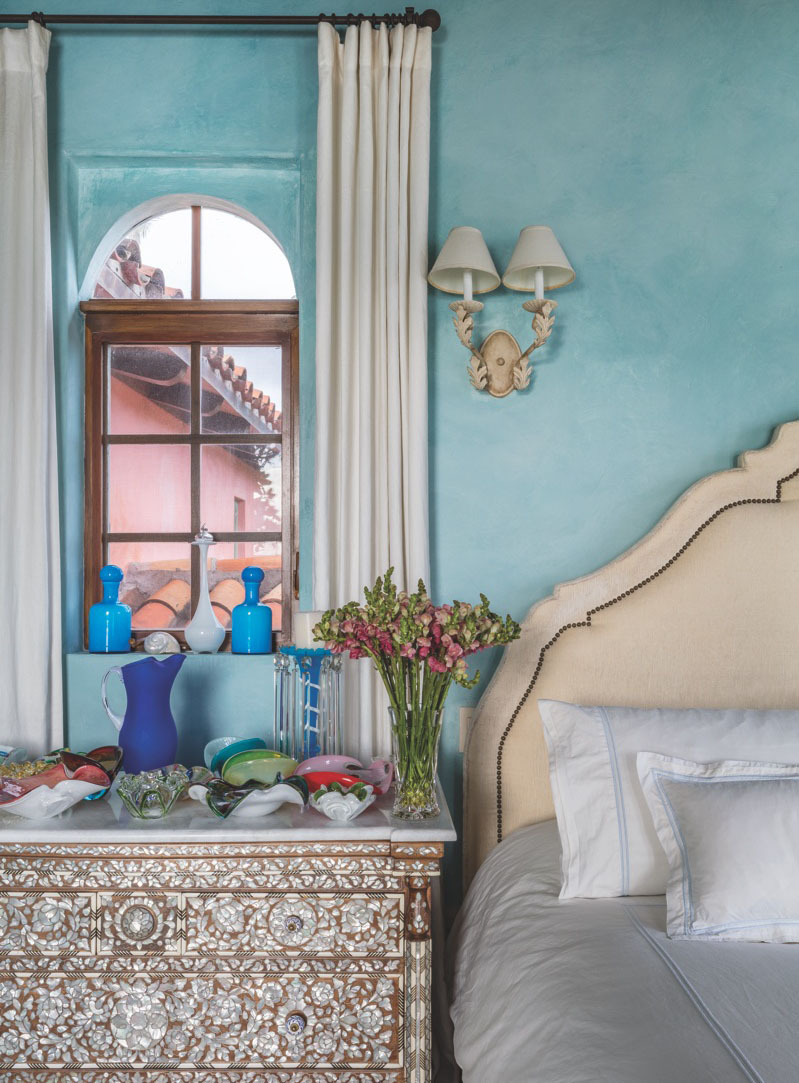 Photography by Kris Tamburello via: Luxe source