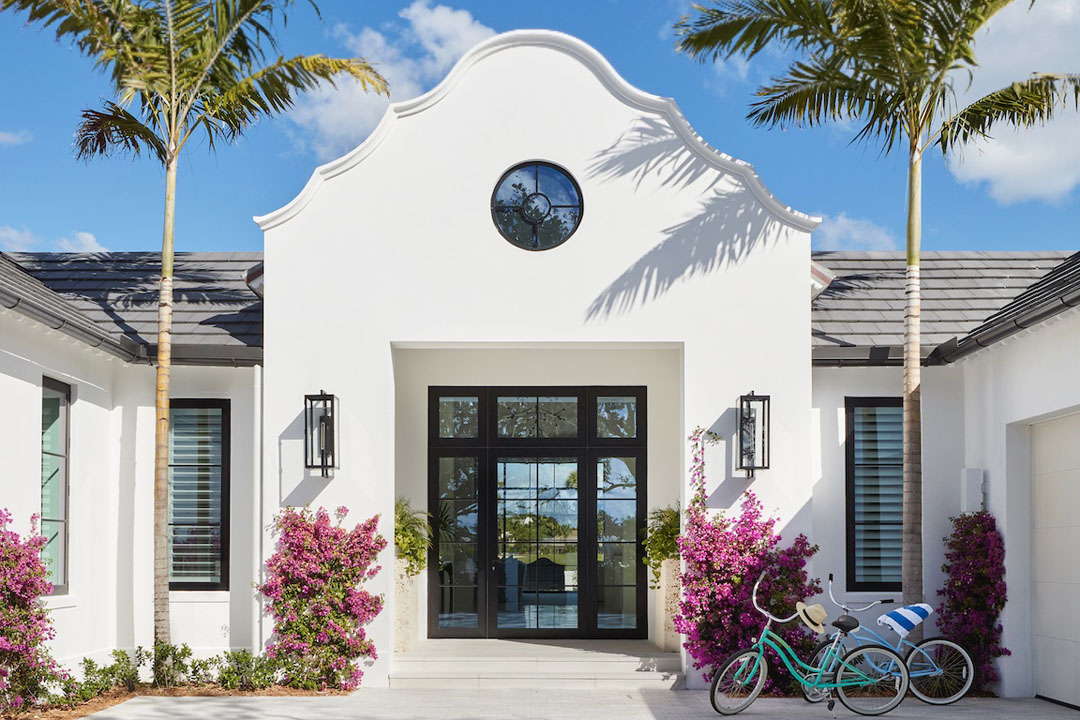 This stunning home in Palm Beach, Florida feels distinctly Floridian with a hint of Bermuda style architecture.
Designed by Brooks & Falotico Associates in collaboration with interior design firm Lynn Morgan Design, the house is a perfect balance of modern tropical and coastal appeal.
Steel-framed windows allow a lot of light into the white interior, creating a beautiful, crisp, clean look.