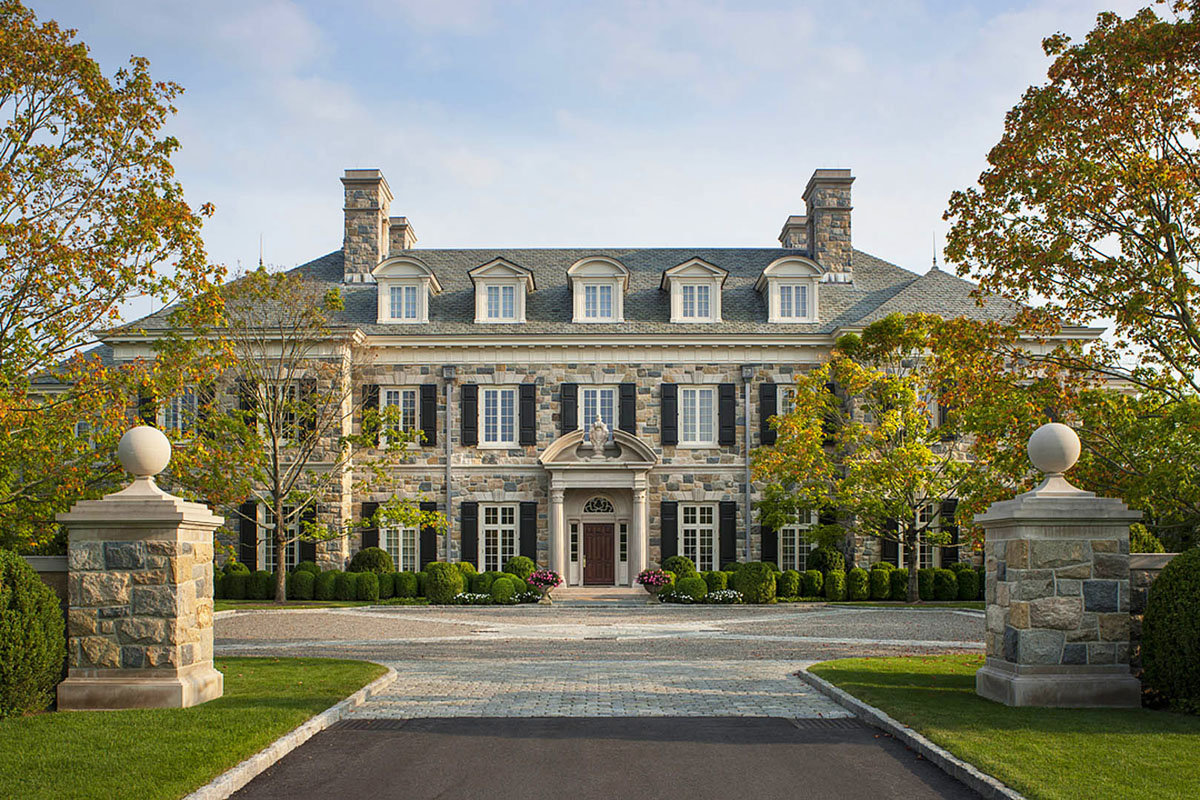 Greenwich, Connecticut – This elegant stone house on a sprawling estate in Greenwich draws inspiration from the classical architecture of Georgian houses at the turn of the twentieth-century.
Designed by Mark P. Finlay Architects, the residence is strategically located atop a hill on twenty acres of land.
The stone façade is accented by limestone windows, trim and door details, a slate roof and dormer windows. The rear of the home features lower covered terrace and second story balcony.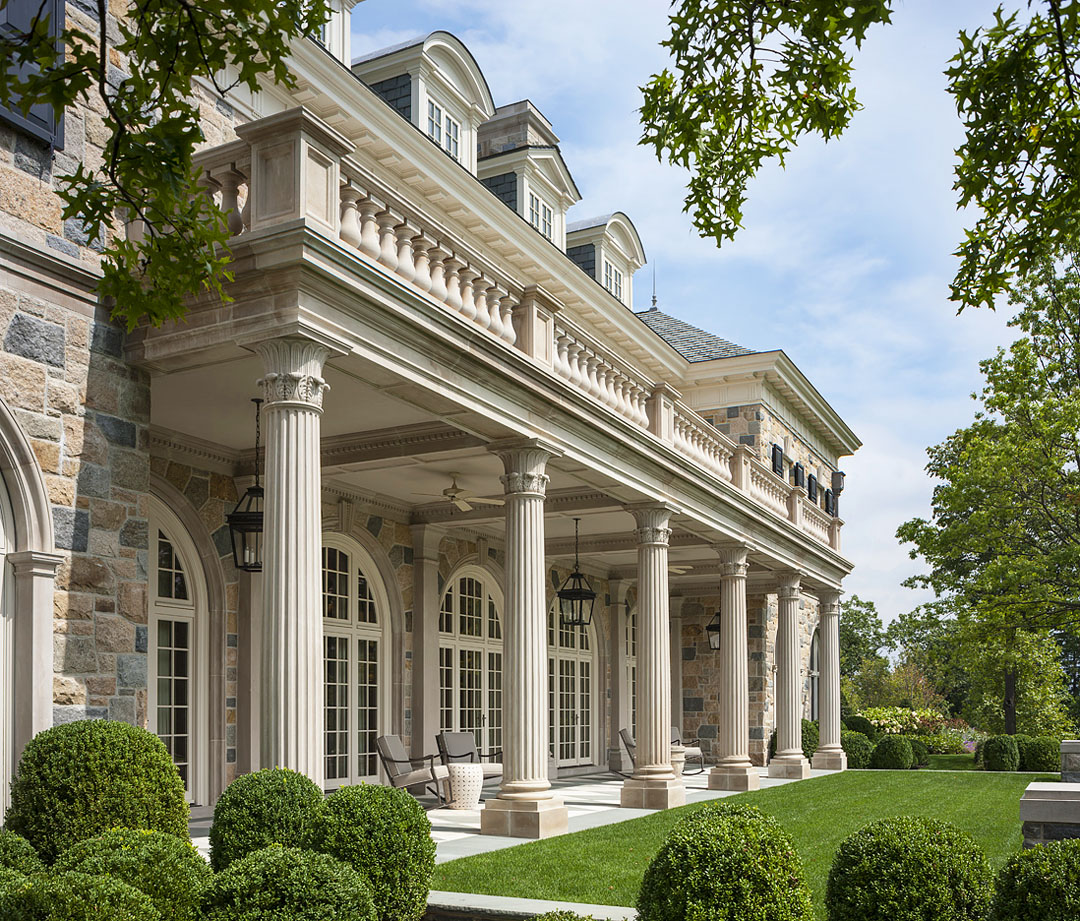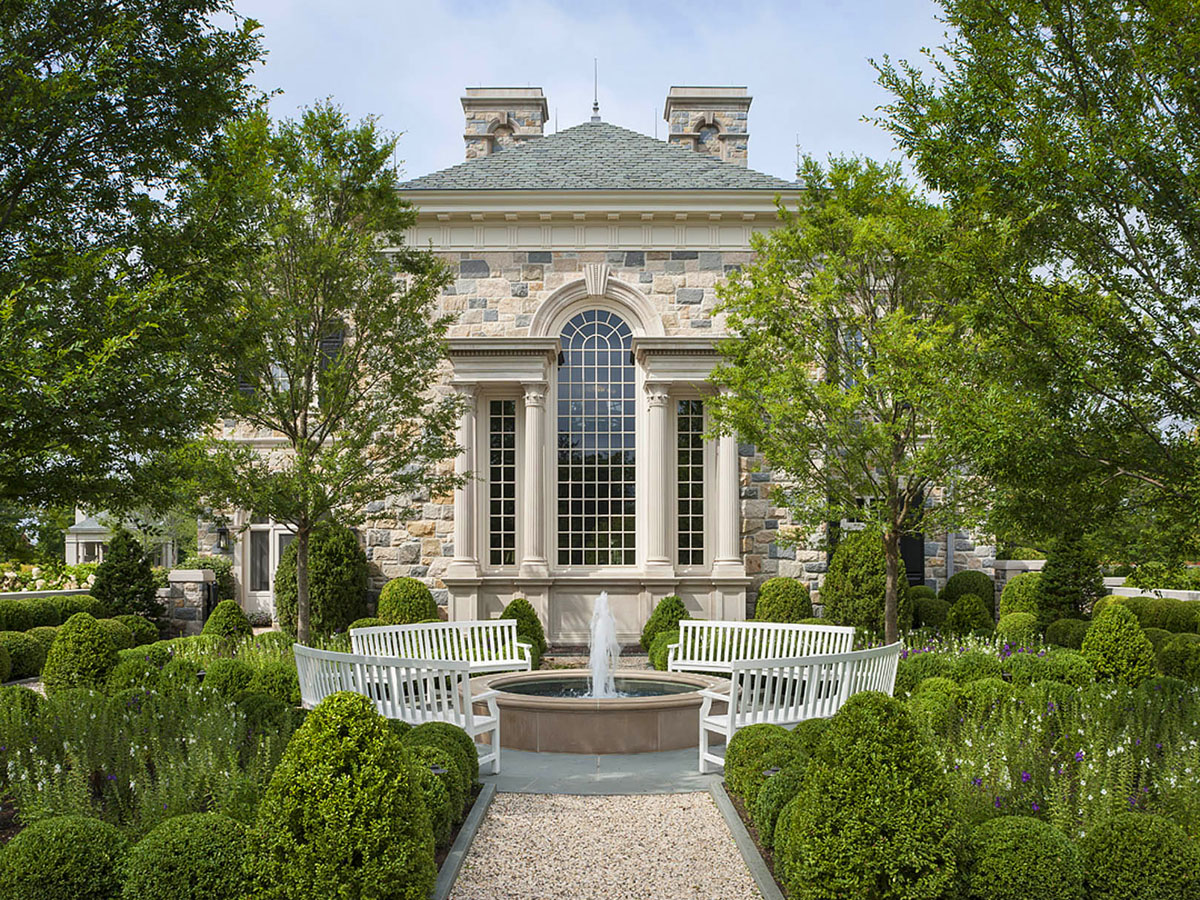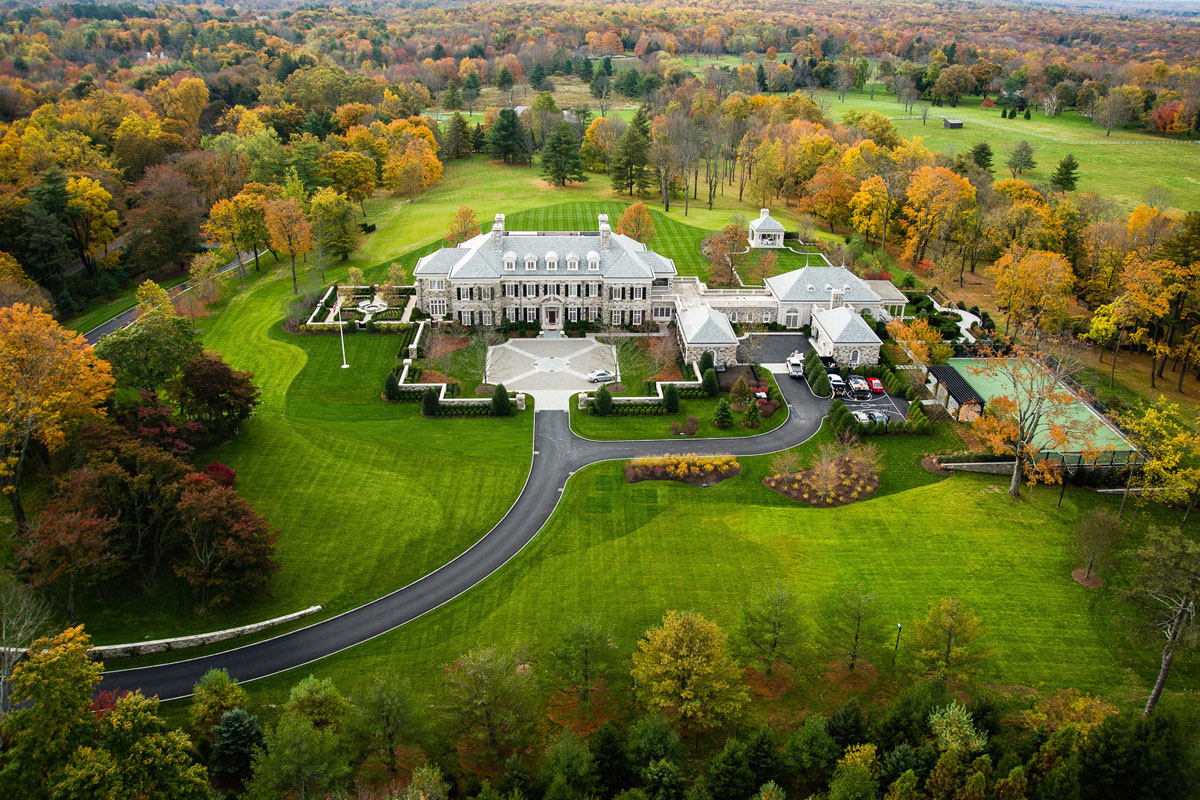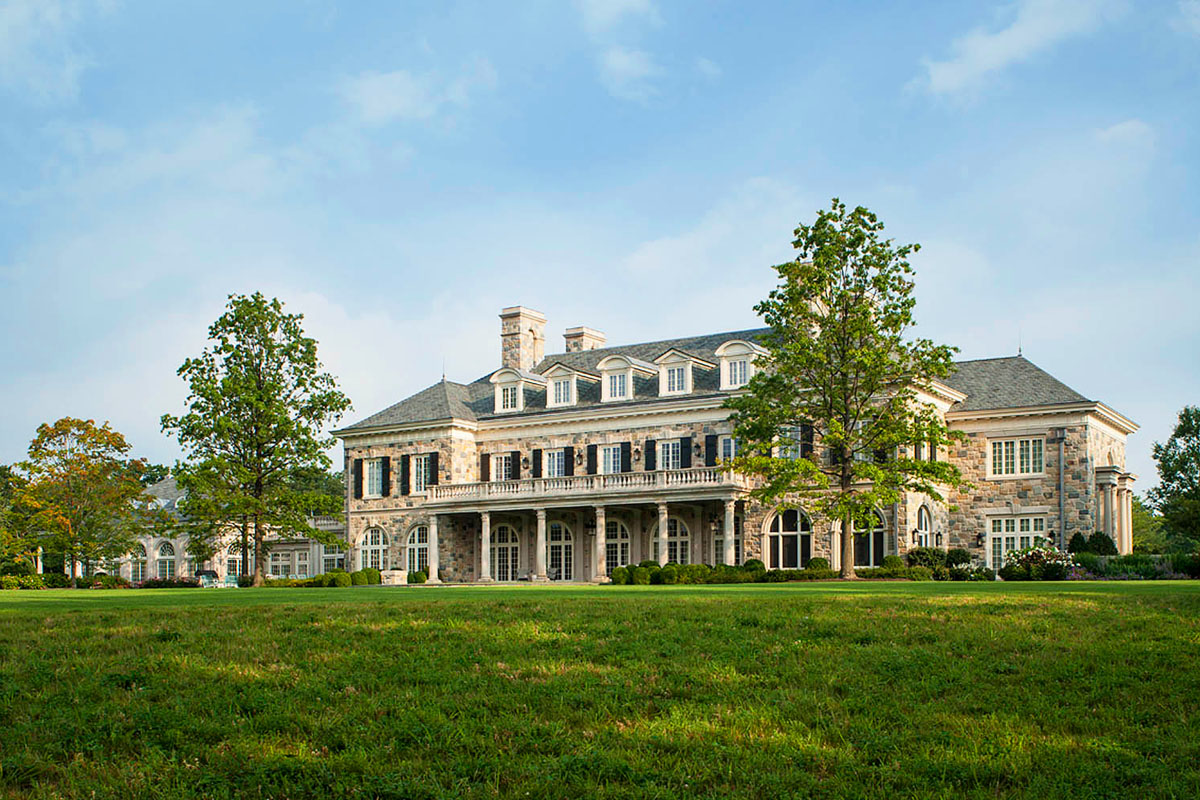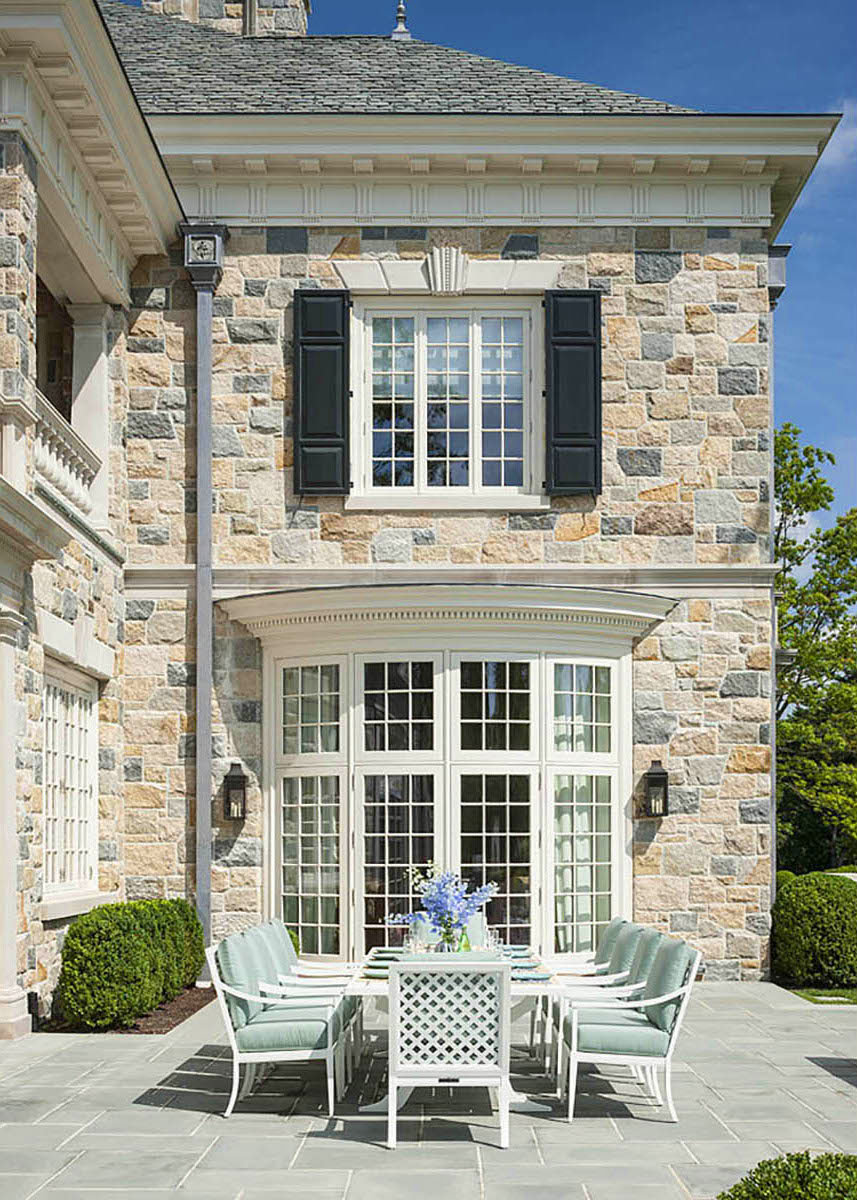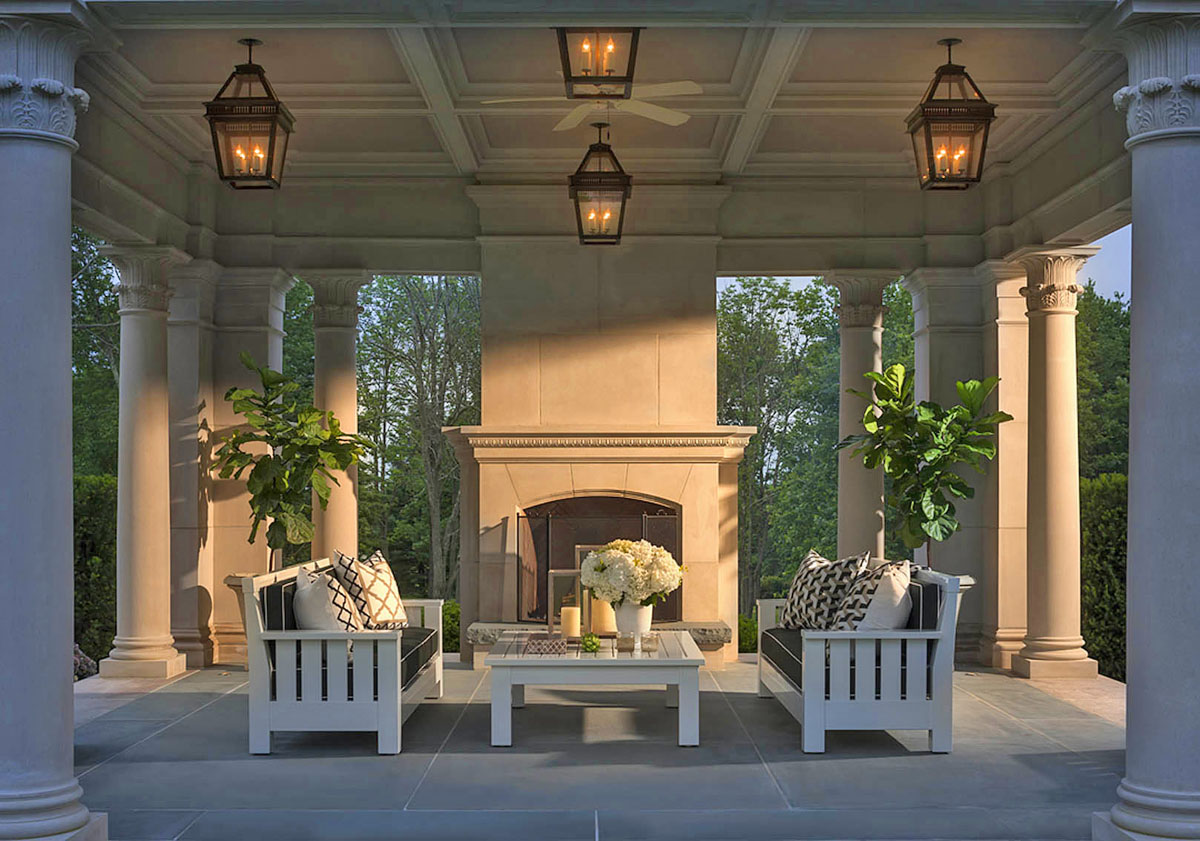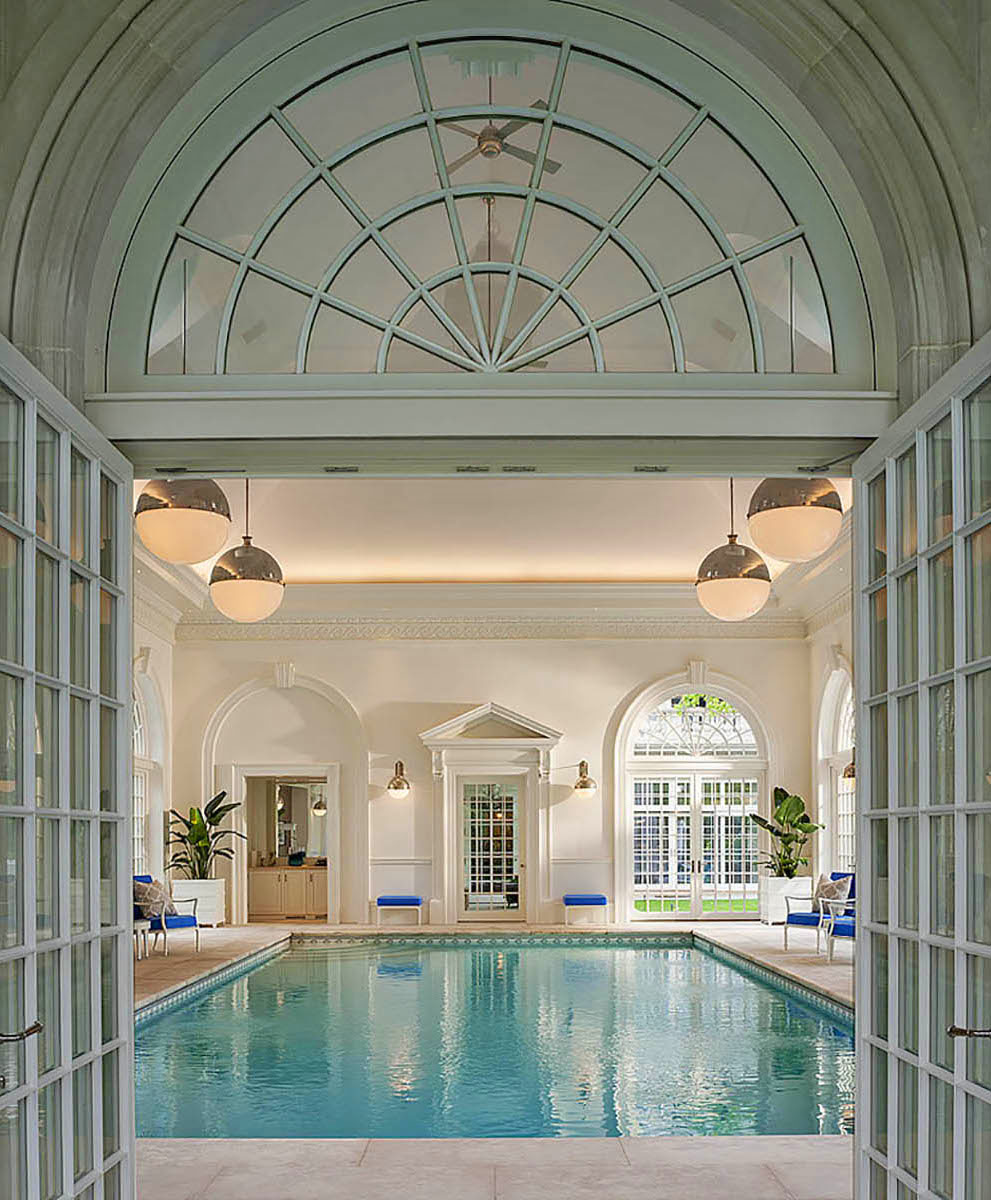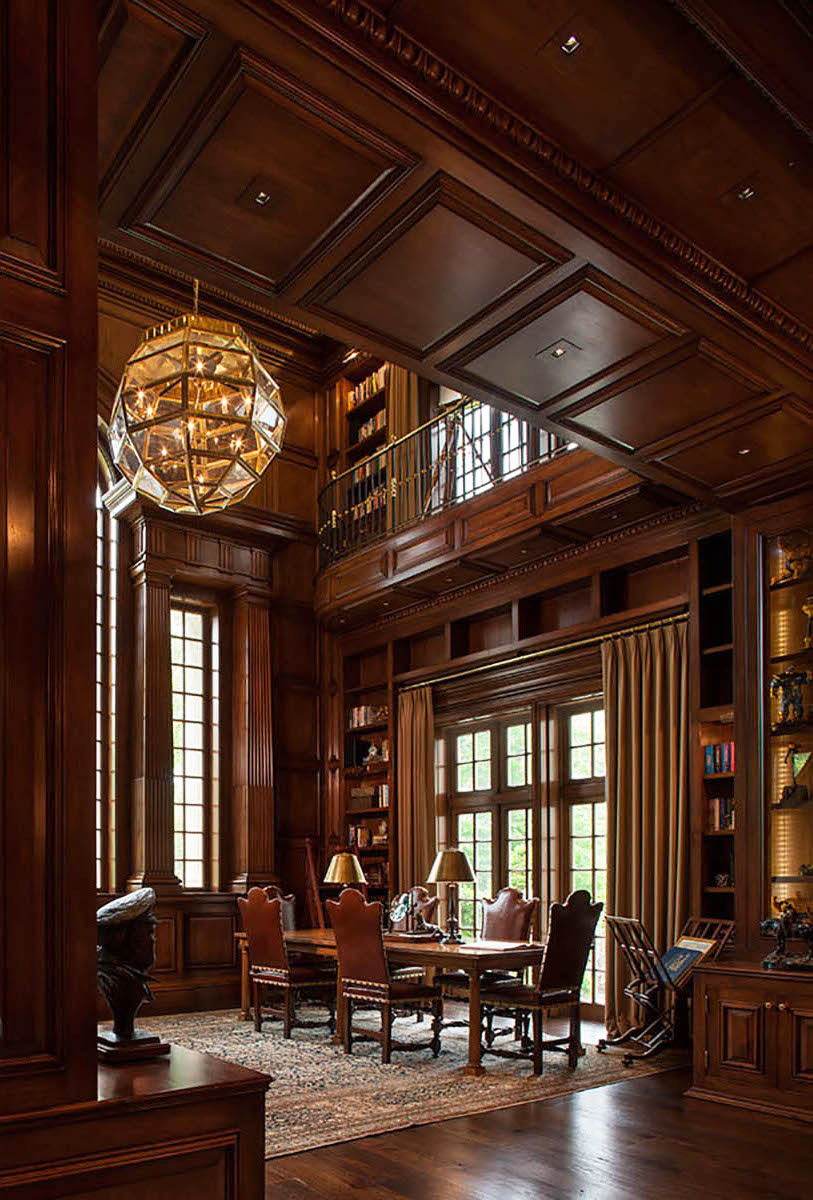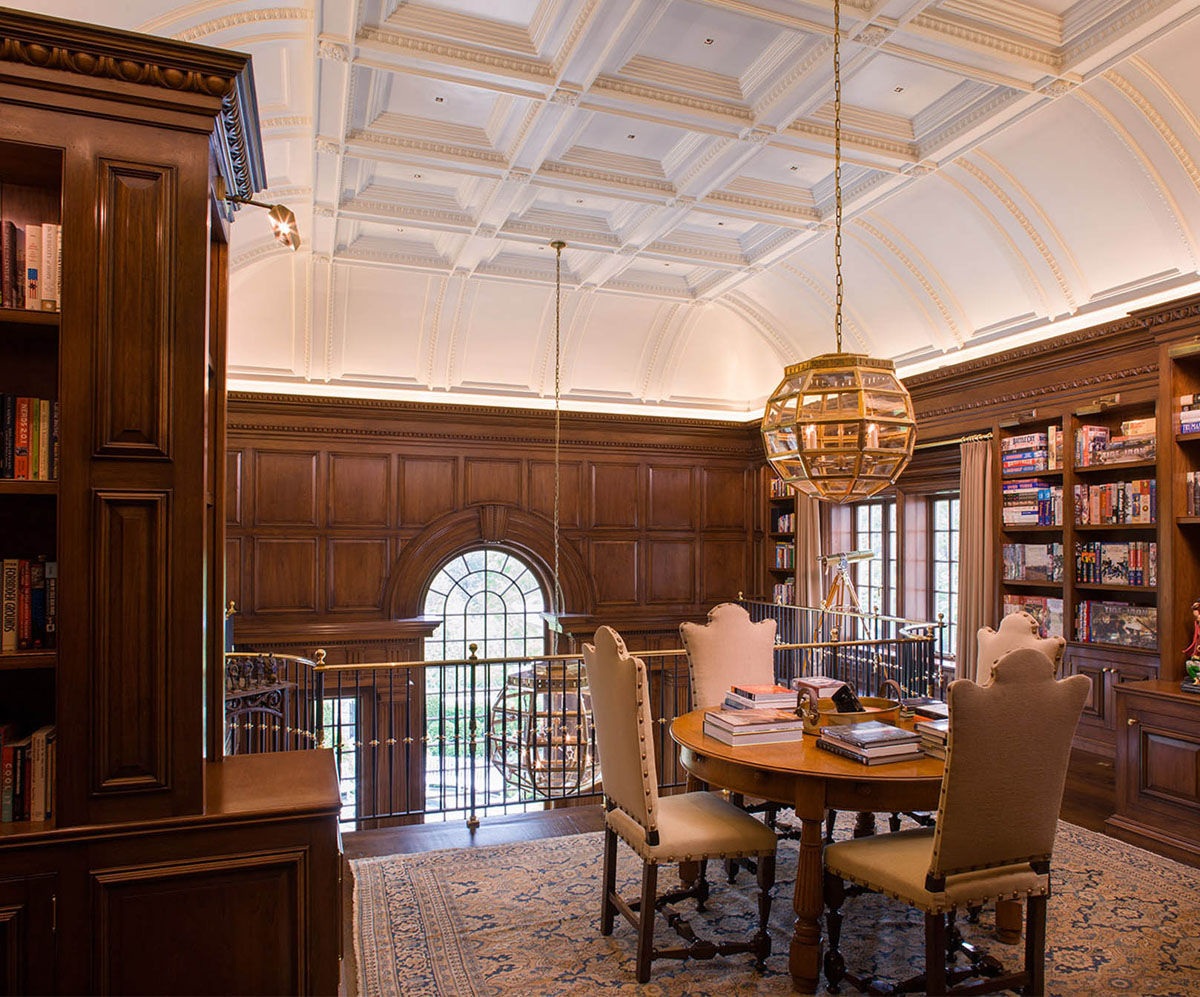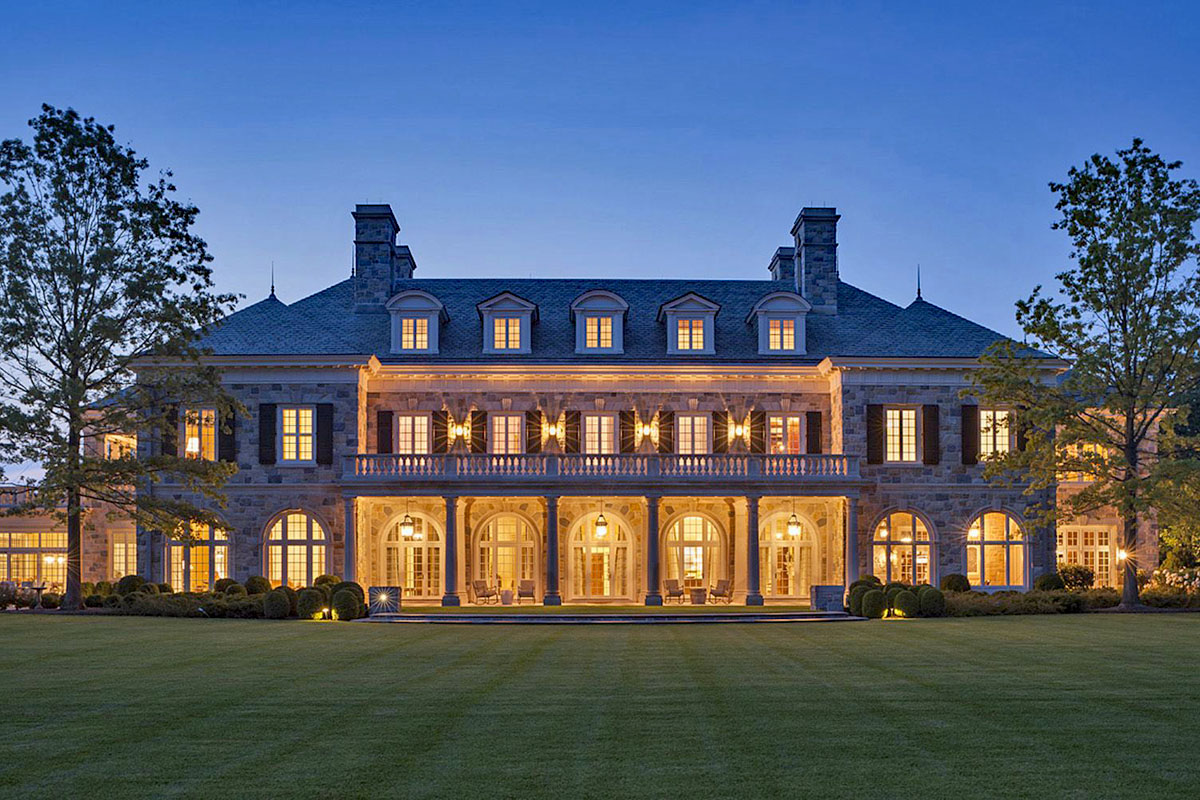 See Also: French Country Stone House on the Connecticut Waterfront
Architect: MPF