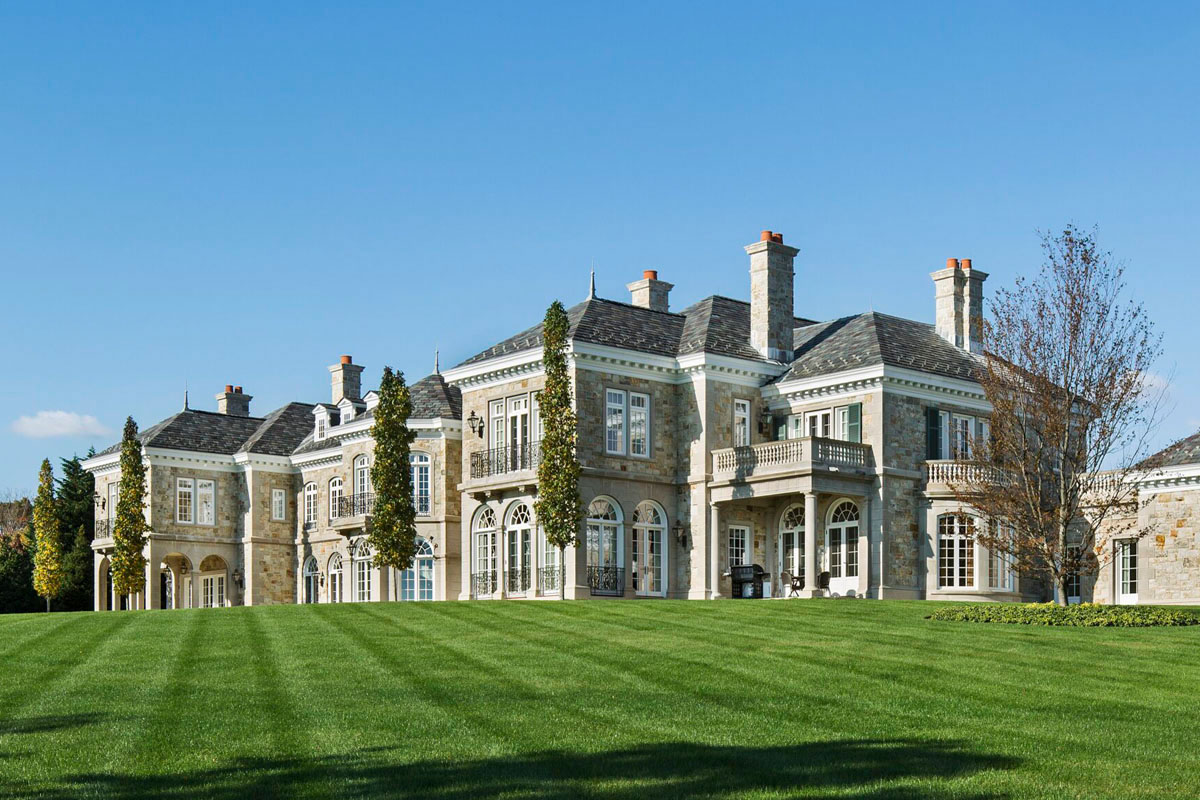 This new shore front estate in Greenwich, Connecticut was inspired by Beaux-Arts French classical architecture and Georgian architectural elements.
The timeless French Country Style home designed by Wadia Associates would be just as much at home in the French countryside as it is on the banks of Long Island Sound.
On the south facade, the disciplined cut limestone details on the bays, windows and door surrounds, and quoins play against the gold fieldstone walls.
Each element of architectural detailing, down to the color scheme is juxtaposed alongside a spacious interior with abundant natural light.