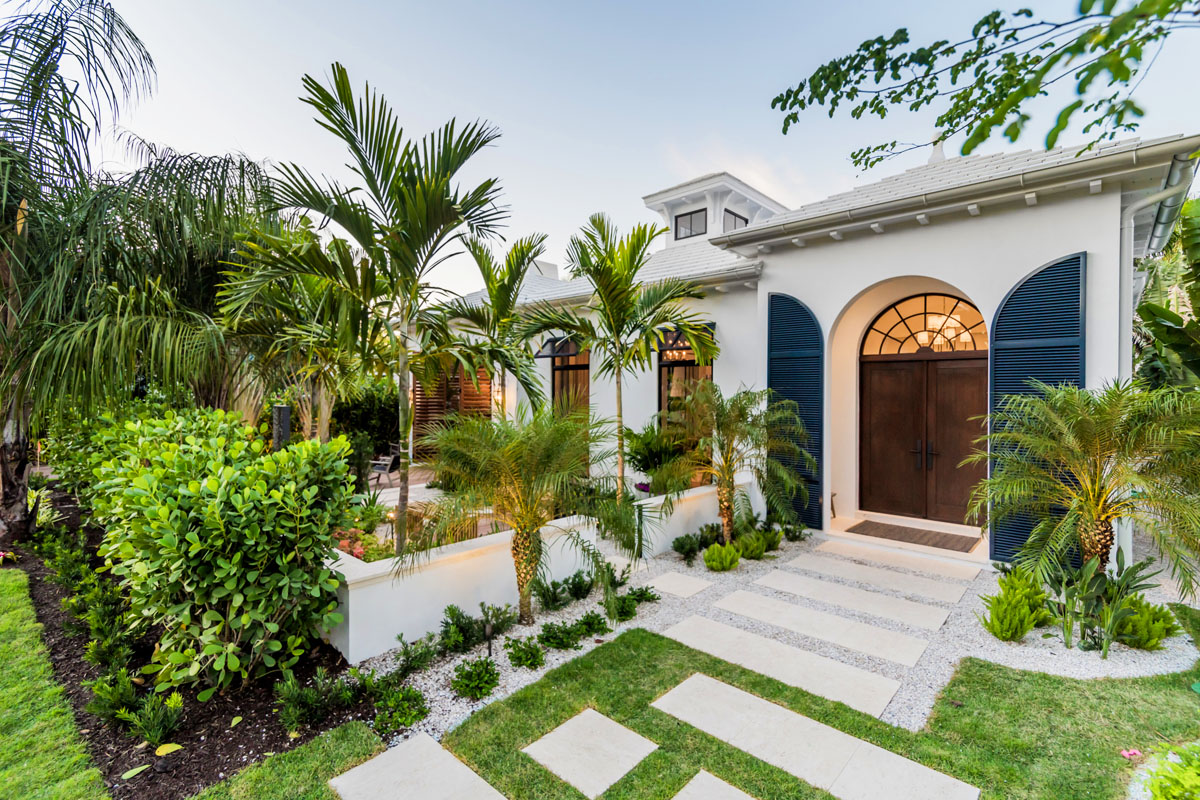 A new island-style cottage in Naples, Florida features a Zen courtyard garden with abundant foliage that has been meticulously placed at the front of the house. The cozy sanctuary also acts as a buffer between the house and the street.
Designed by Kukk Architecture & Design, the 4,705-square-foot tropical style white stucco bungalow pays tribute to the style and history of Old Naples. 
Inside the home, a white palette provides a clean canvas to add furnishings. A cupola in the main living area allows more sunlight into the space. Wood door shutters in the lanai open to the deck of the Zen garden.
The gallery, study, living room, lanai and master suite are connected to the pool courtyard at the rear which creates another outdoor sanctuary.