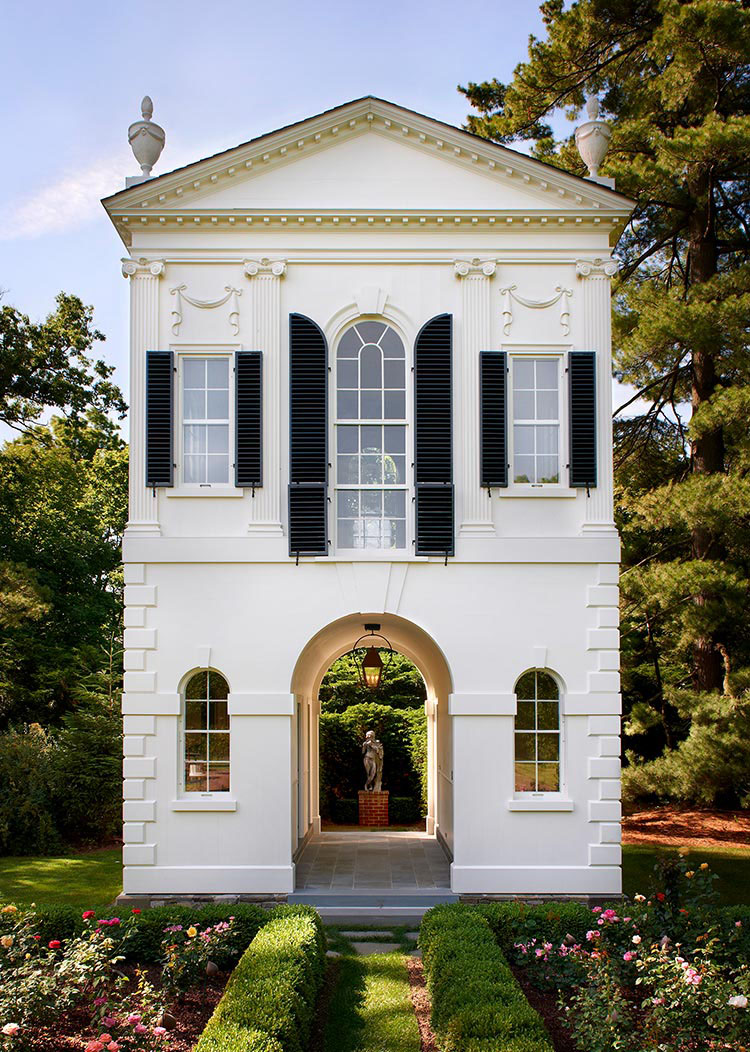 Set in a rose garden on an estate in Lake Forest, Illinois, this eye-catching ornate classical garden folly was designed by Liederbach and Graham Architects. The project was honored with a Historic Preservation Award.
The design aspires to continue the historic narrative of the original Derby Summer House in Danvers, Massachusetts by noted American architect and woodcarver Samuel McIntire.
A rose is carved into each of the Ionic pilaster capital to reflect the folly's rose-filled setting. The folly houses an office and a painting studio with view of the water and trees outside.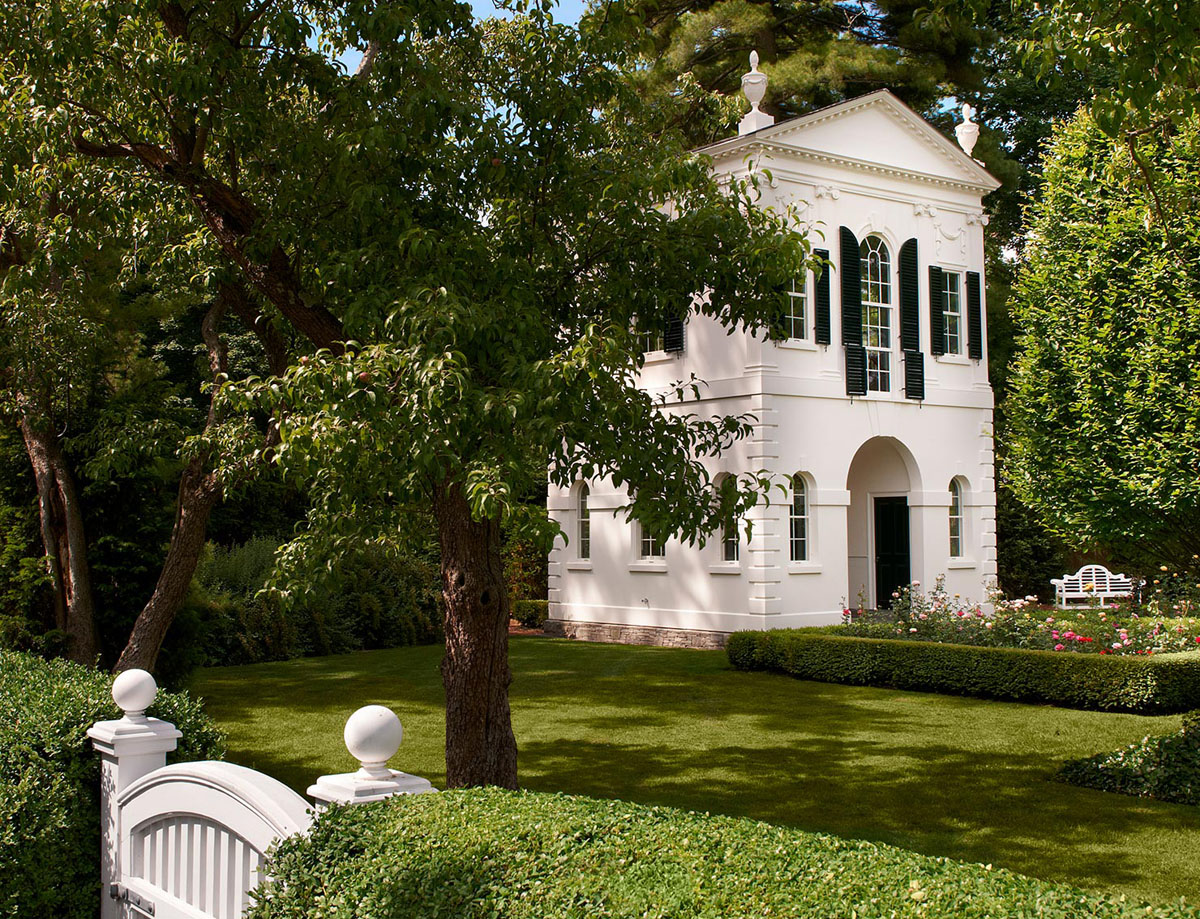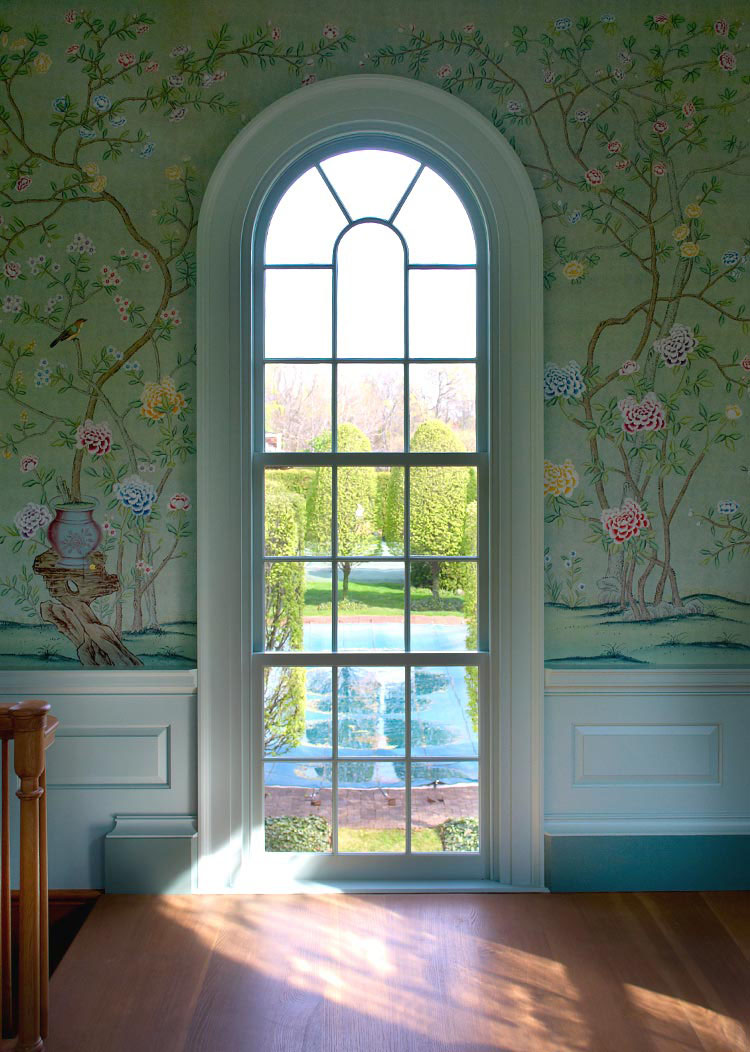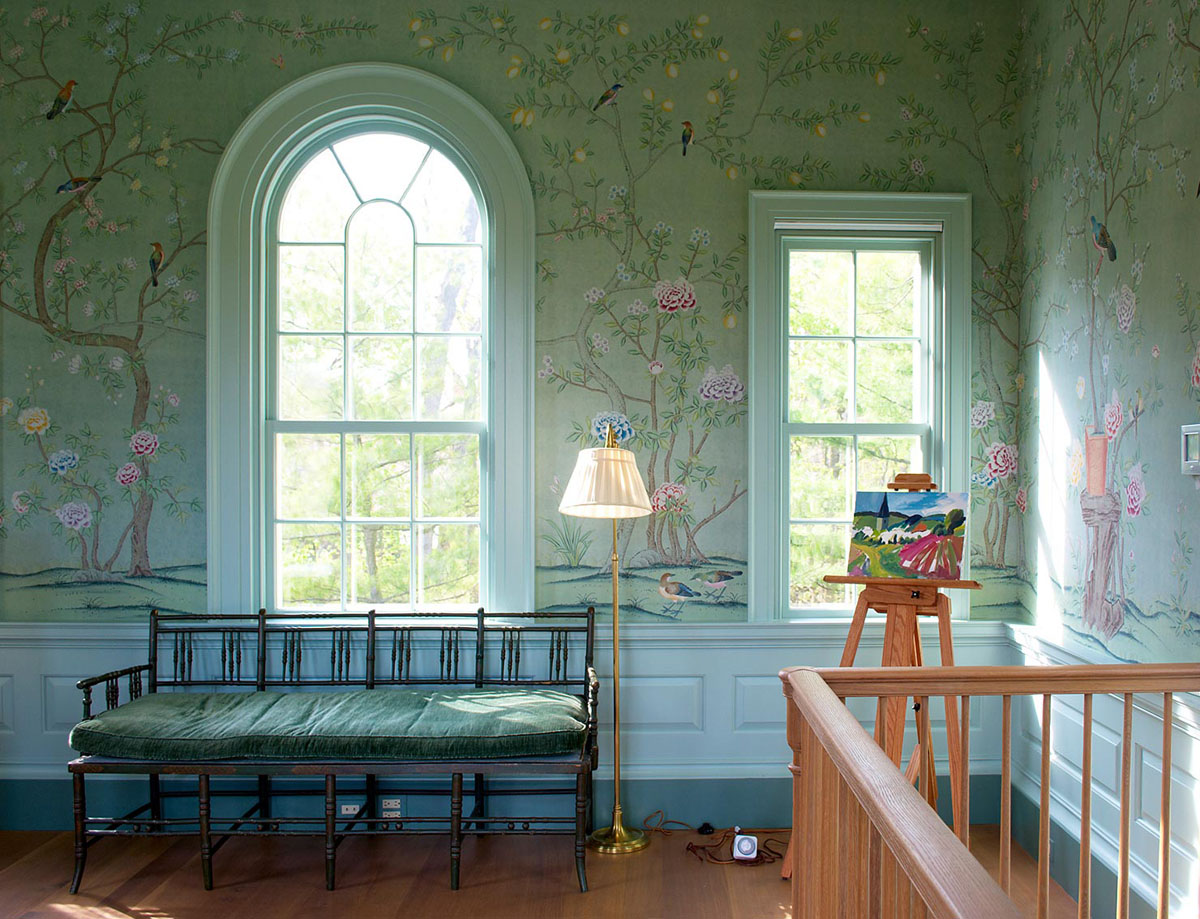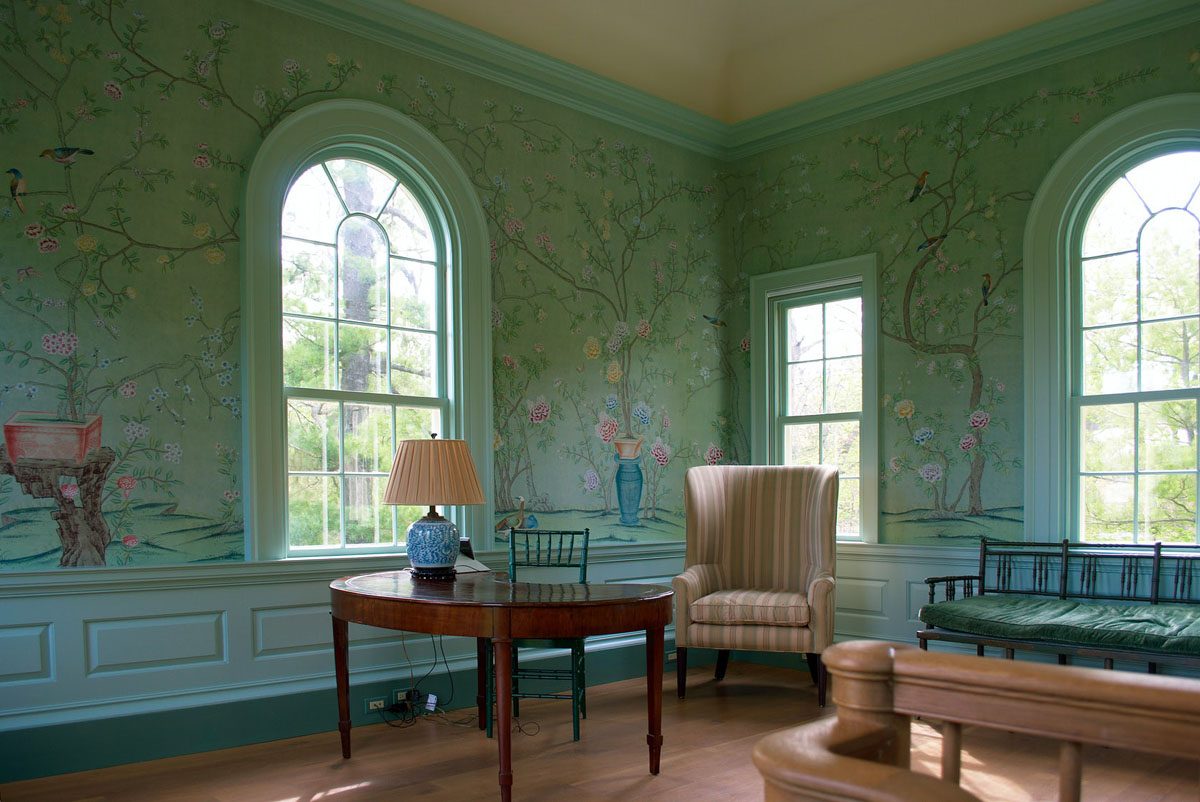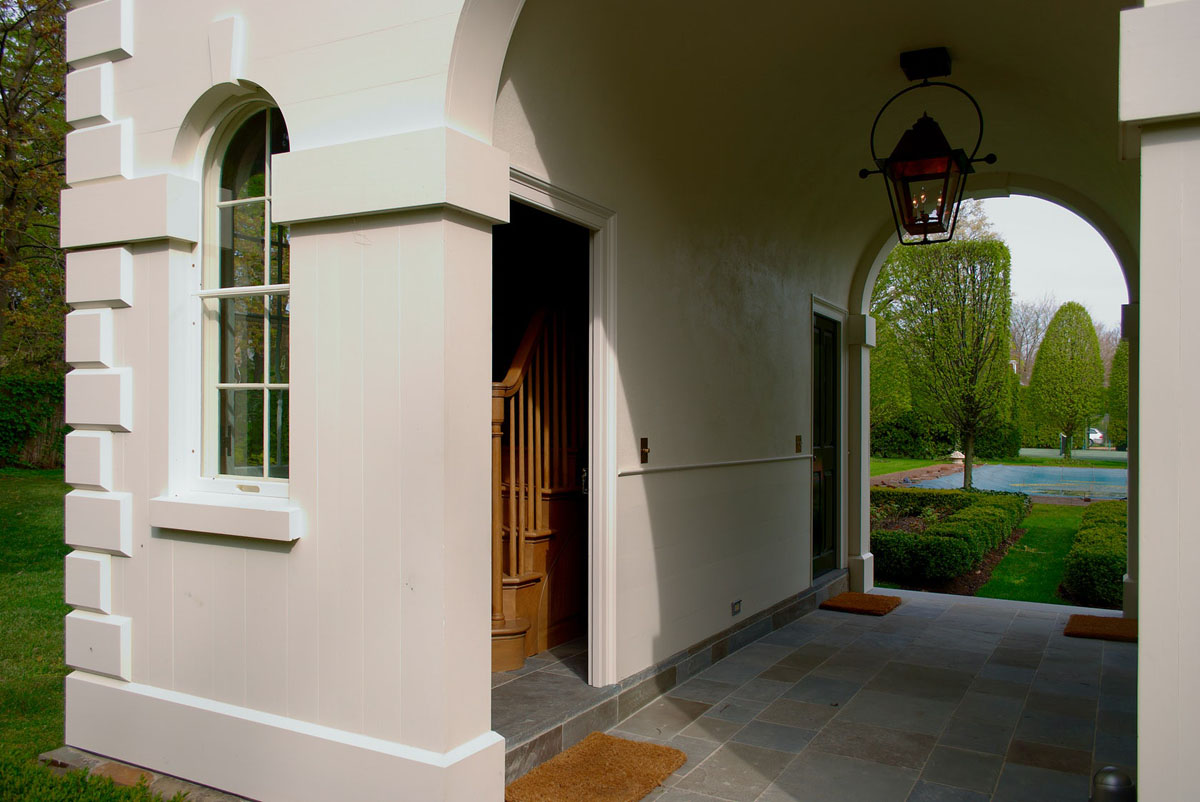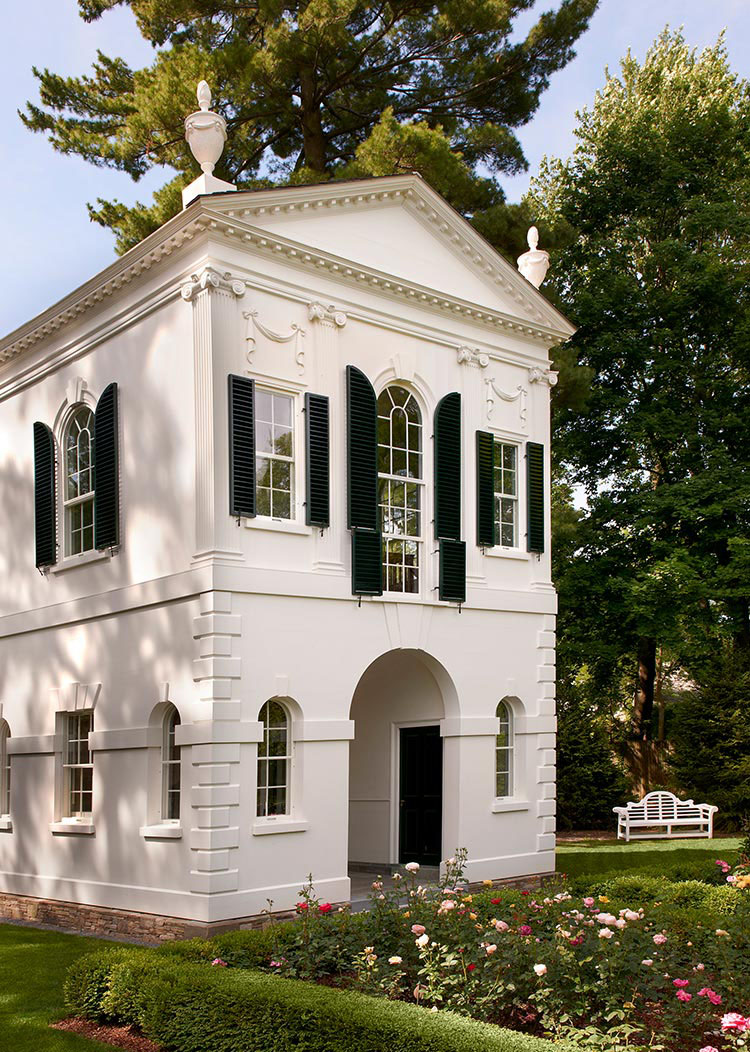 Photography by Tony Soluri