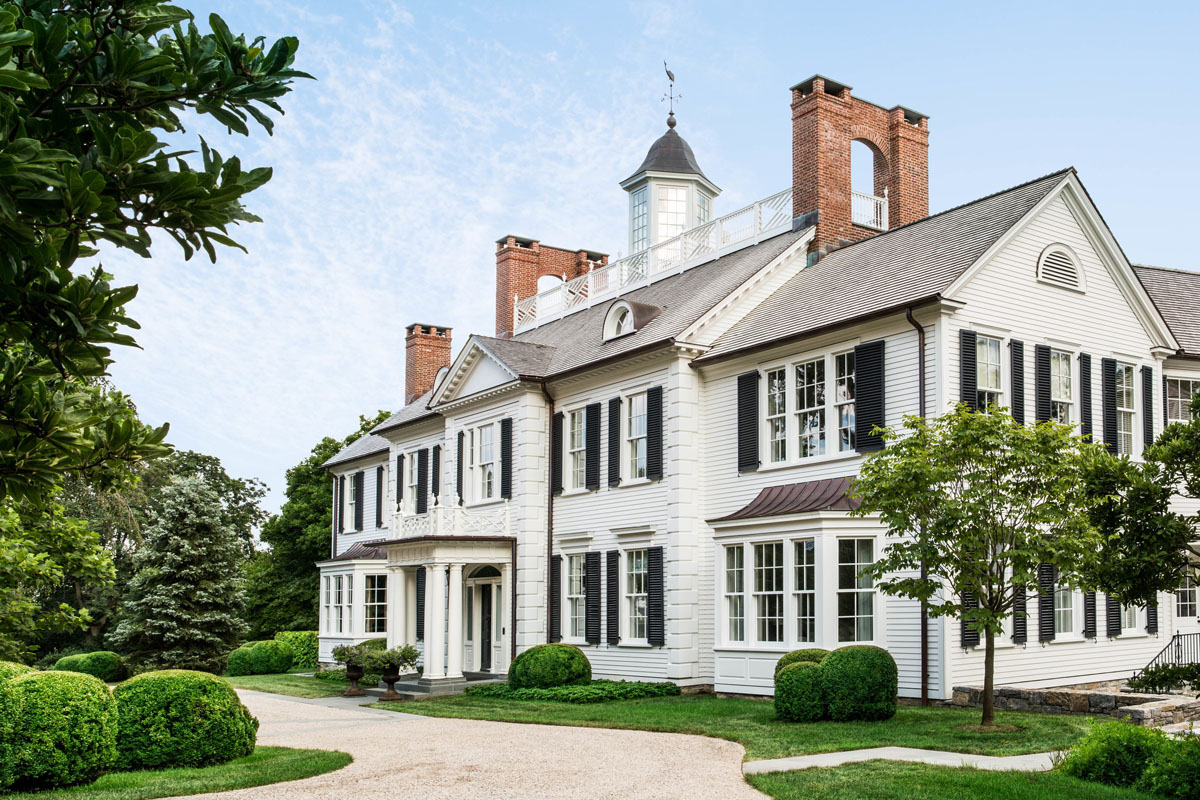 Built on an inland lot in the Bell Haven neighborhood in Greenwich, Connecticut, this traditional new American house with Federal style architecture incorporates a cupola and widow's walk to provide views of the Long Island Sound.
Designed by Ferguson & Shamamian, its symmetrical white clapboard façade is defined by a gabled main block, a Doric portico, a cupola, end chimneys with see-through arches, and a roofwalk that has a Chippendale-style railing.
The stately mansion is set close to the front of the property to take full advantage of the grounds behind the house which feature a swimming pool with a stand-alone pool house.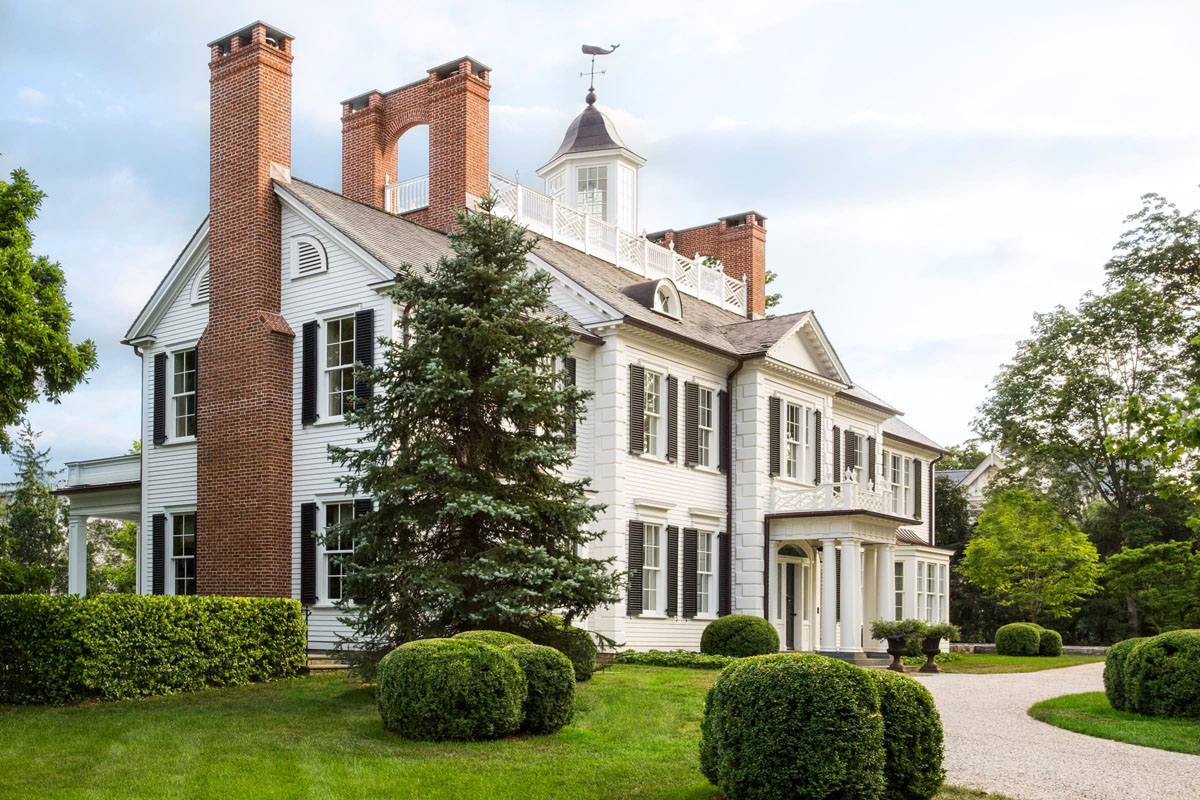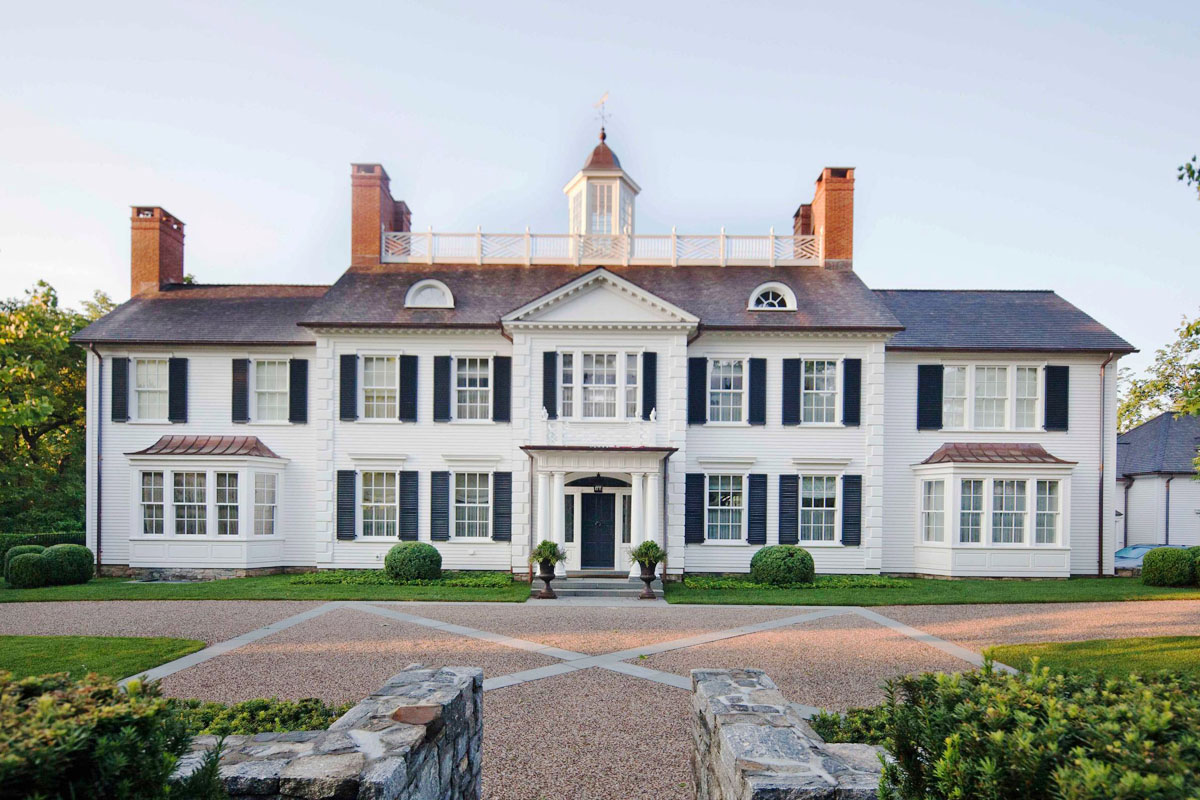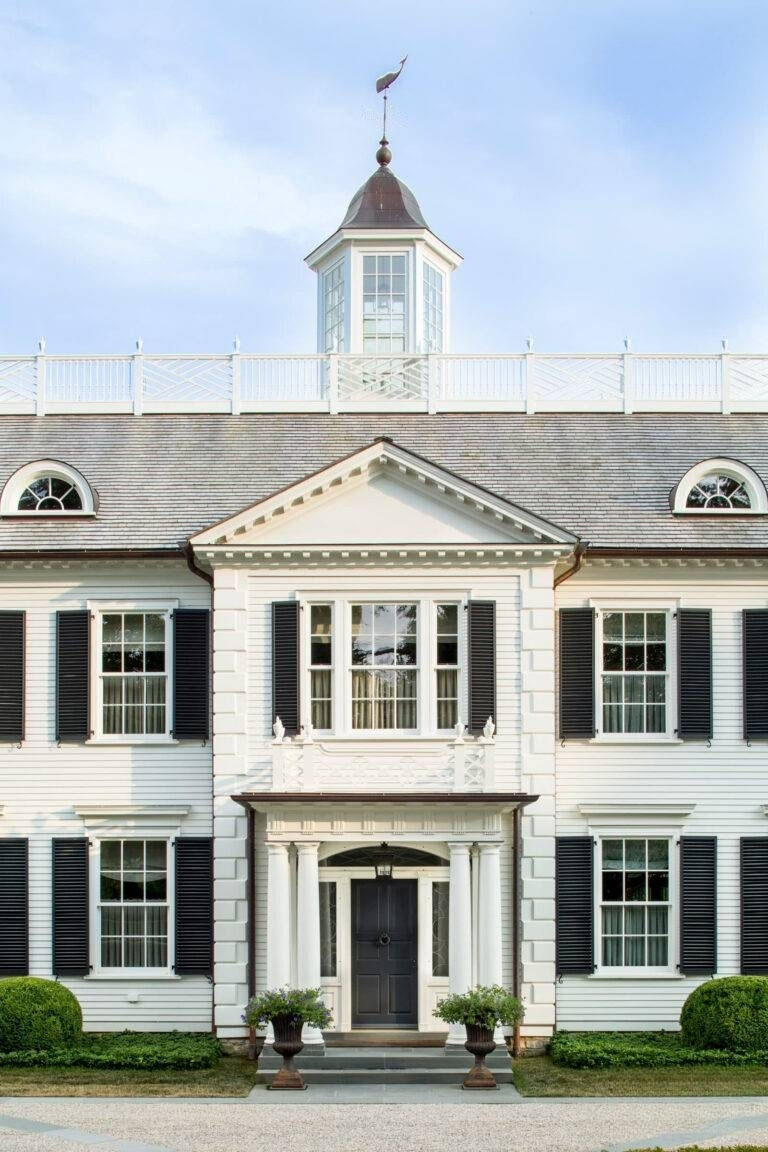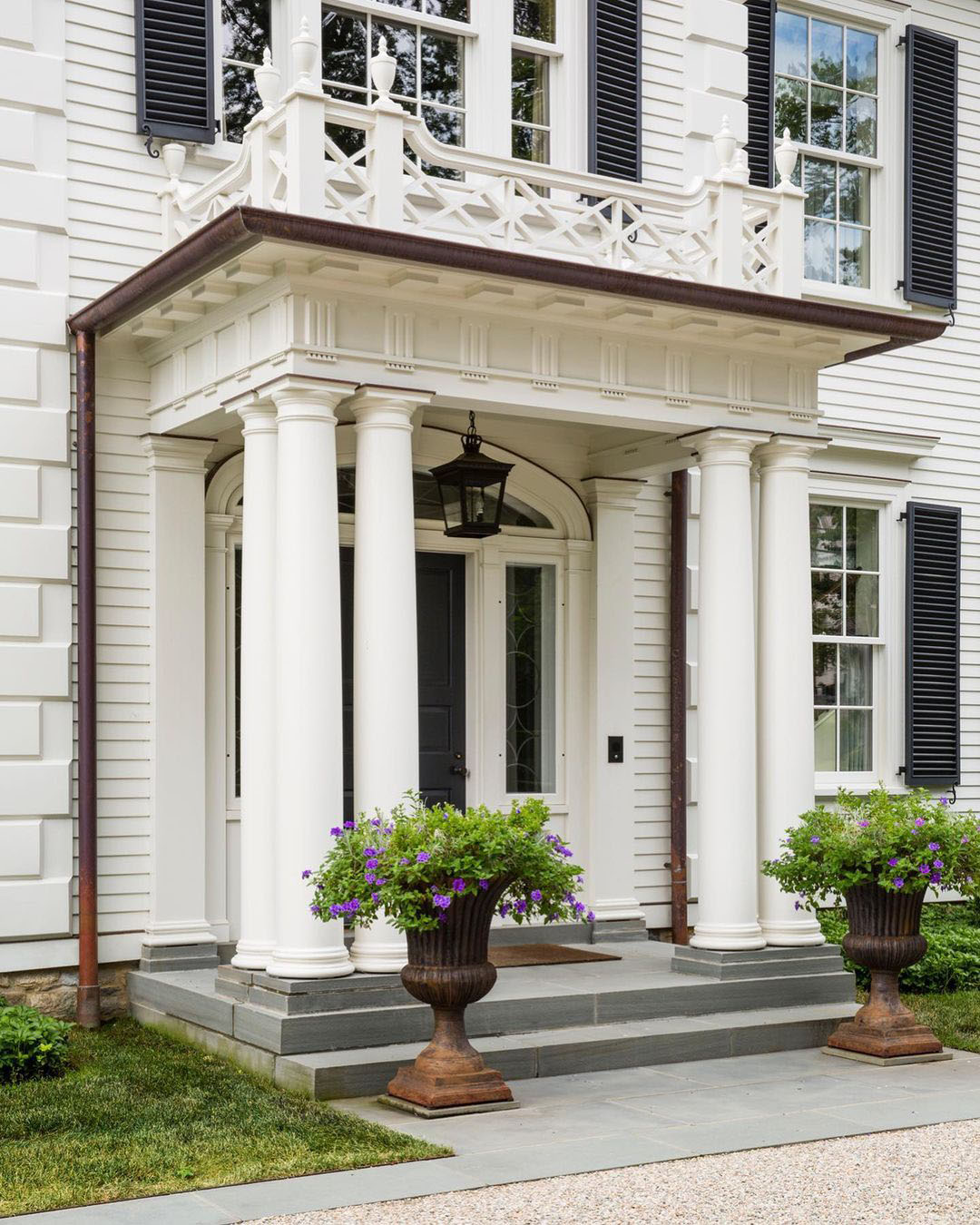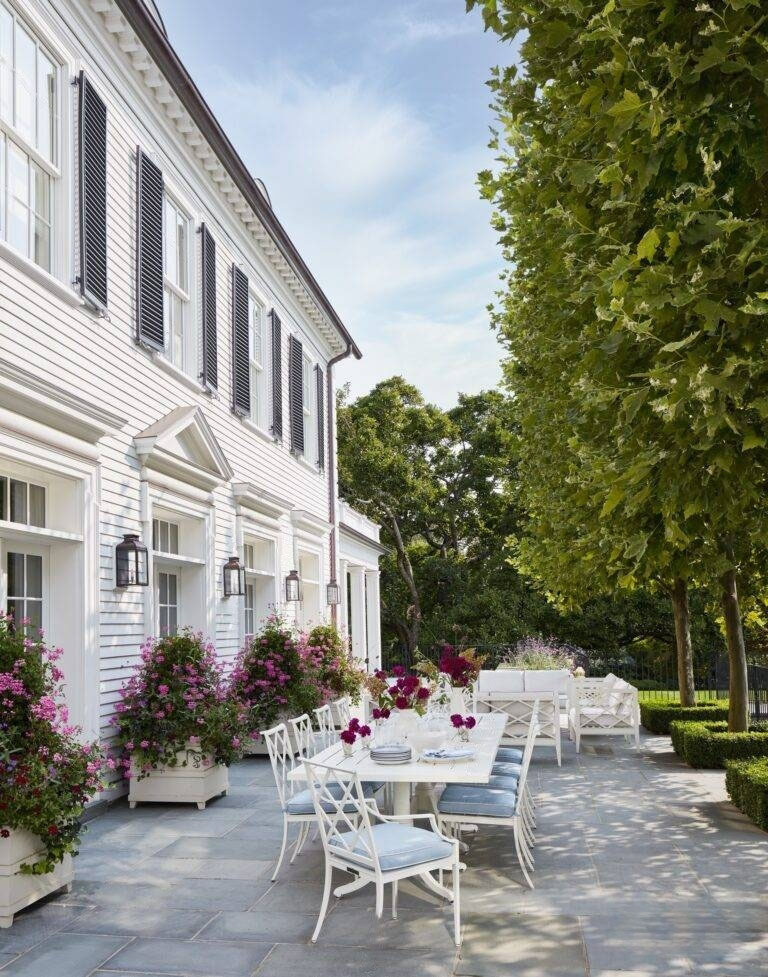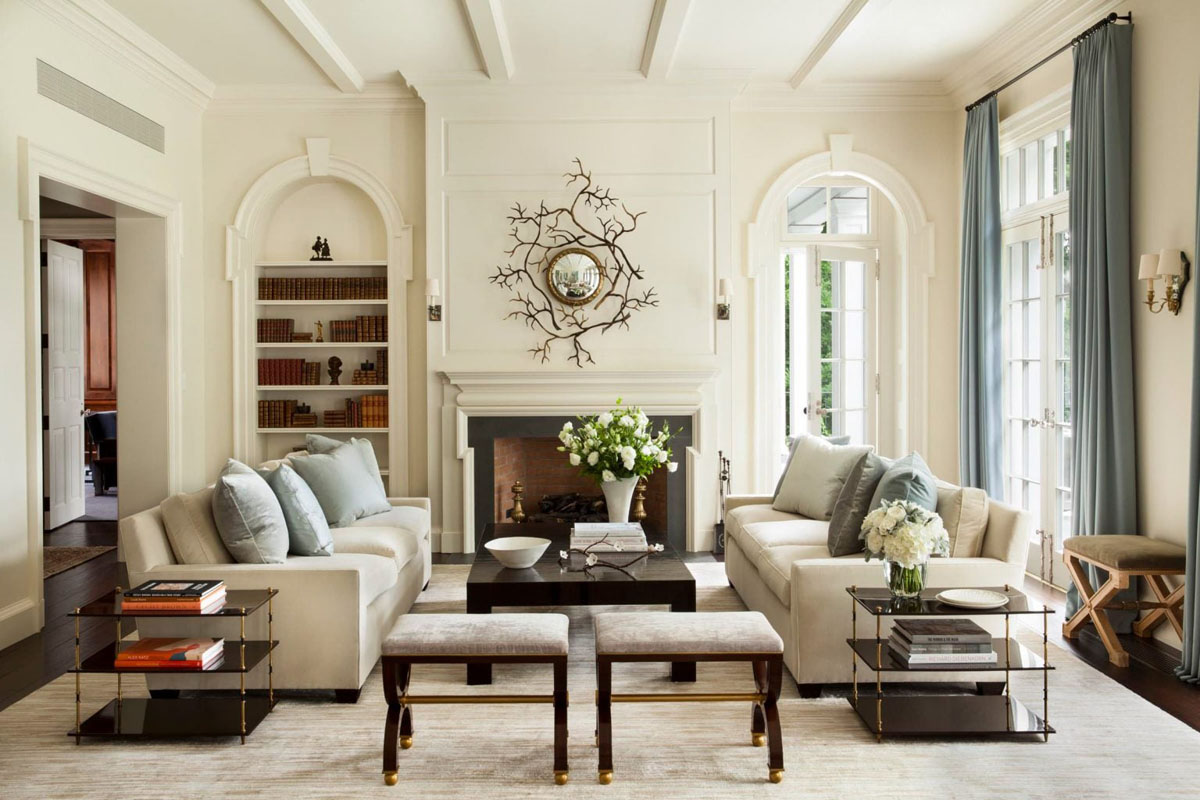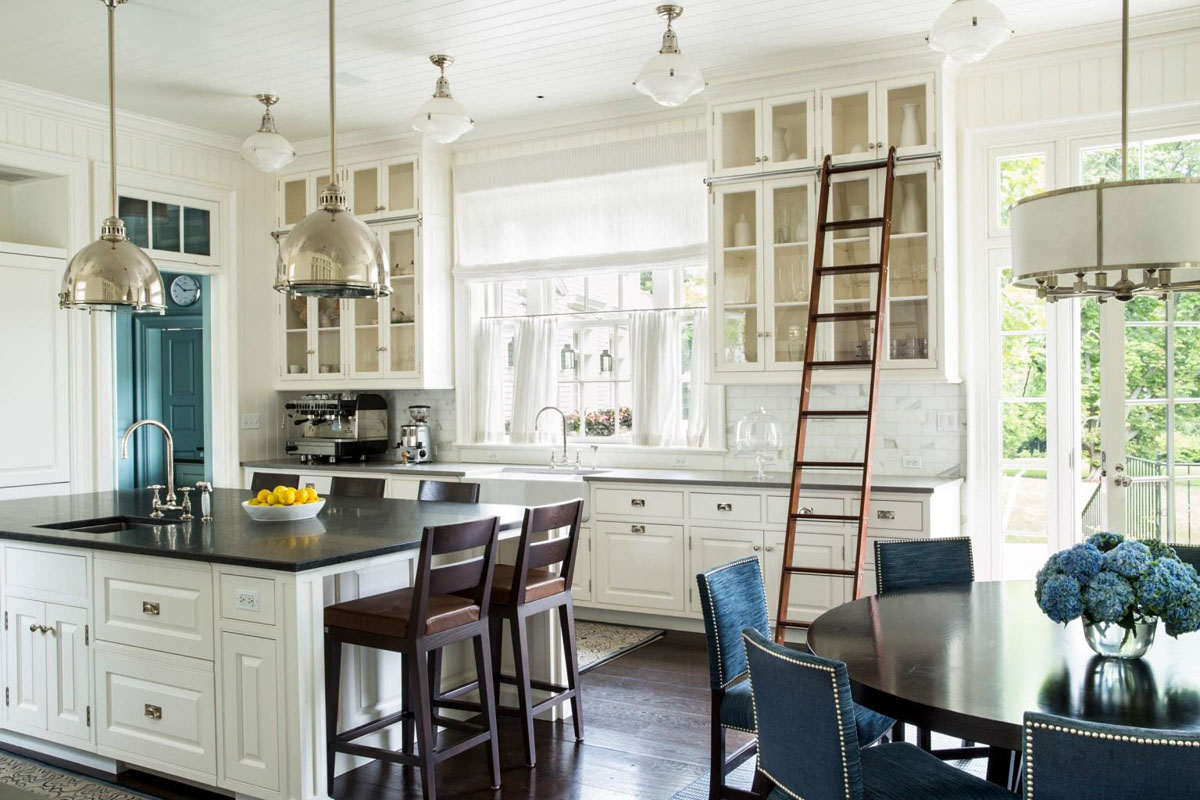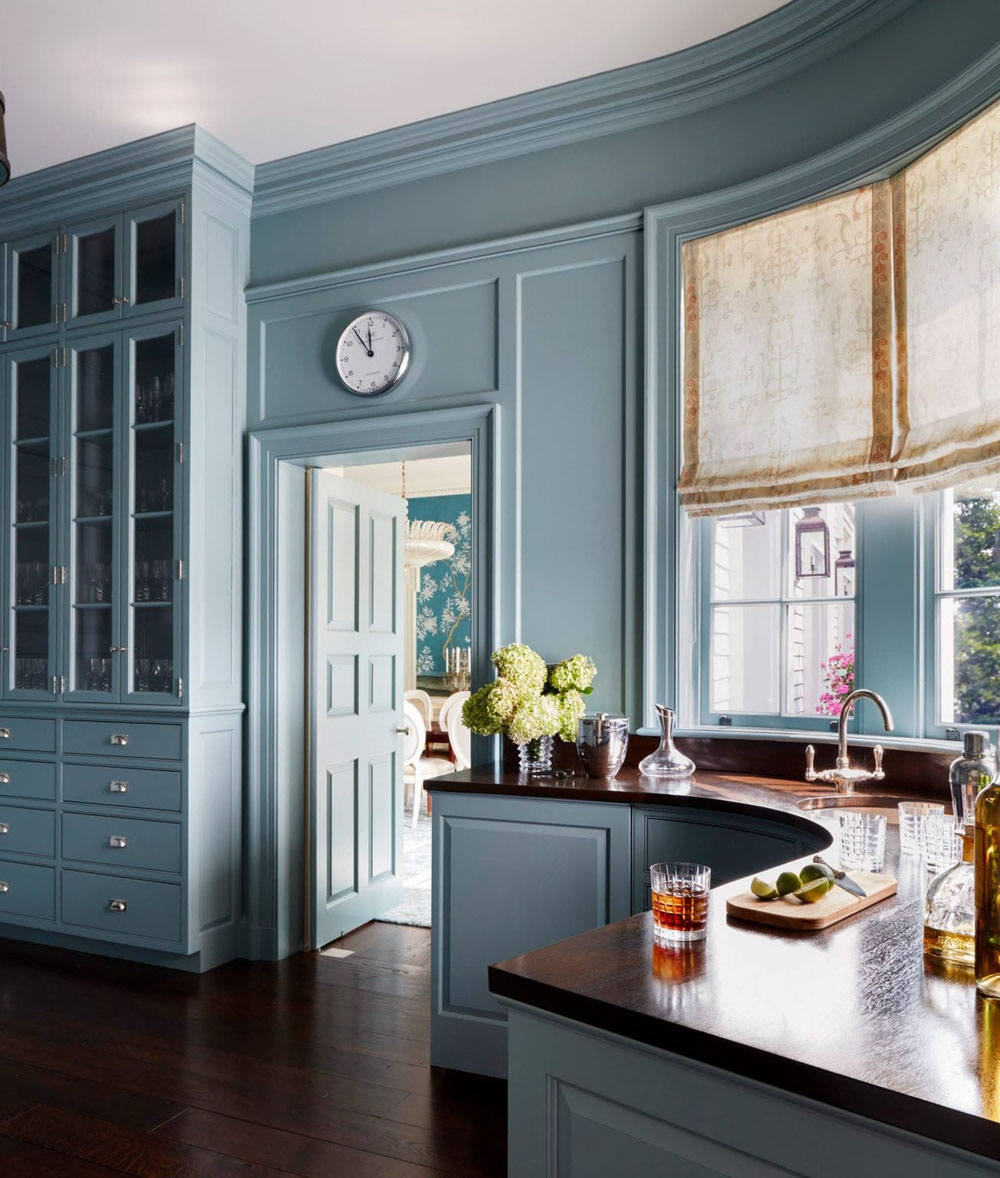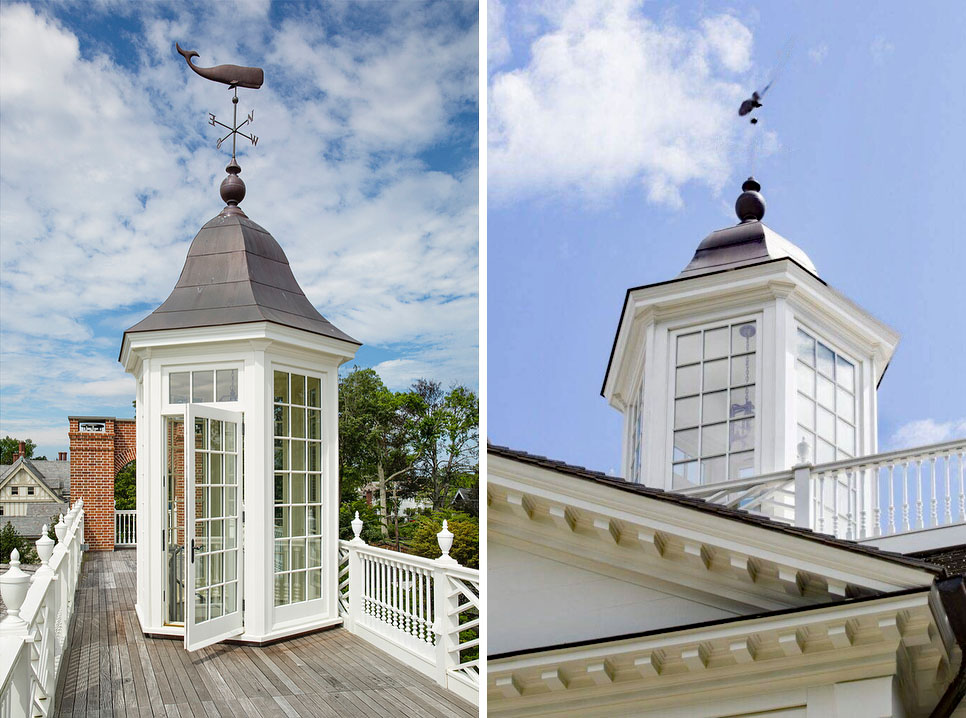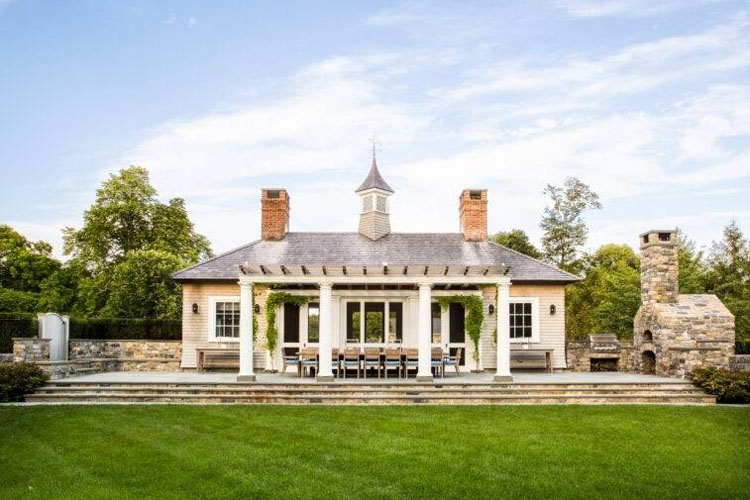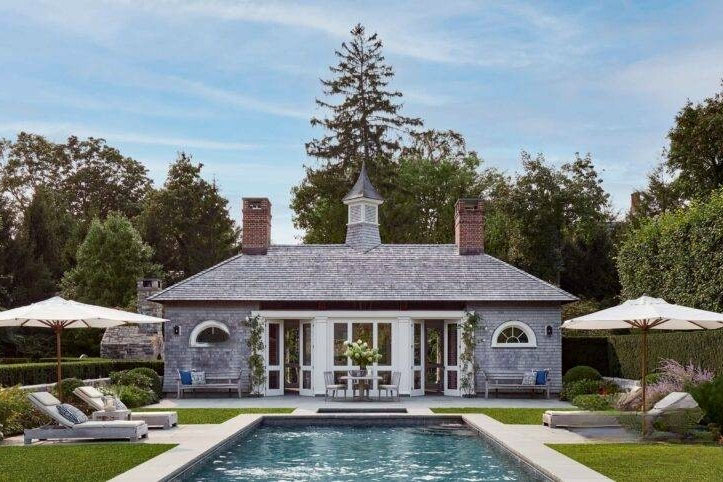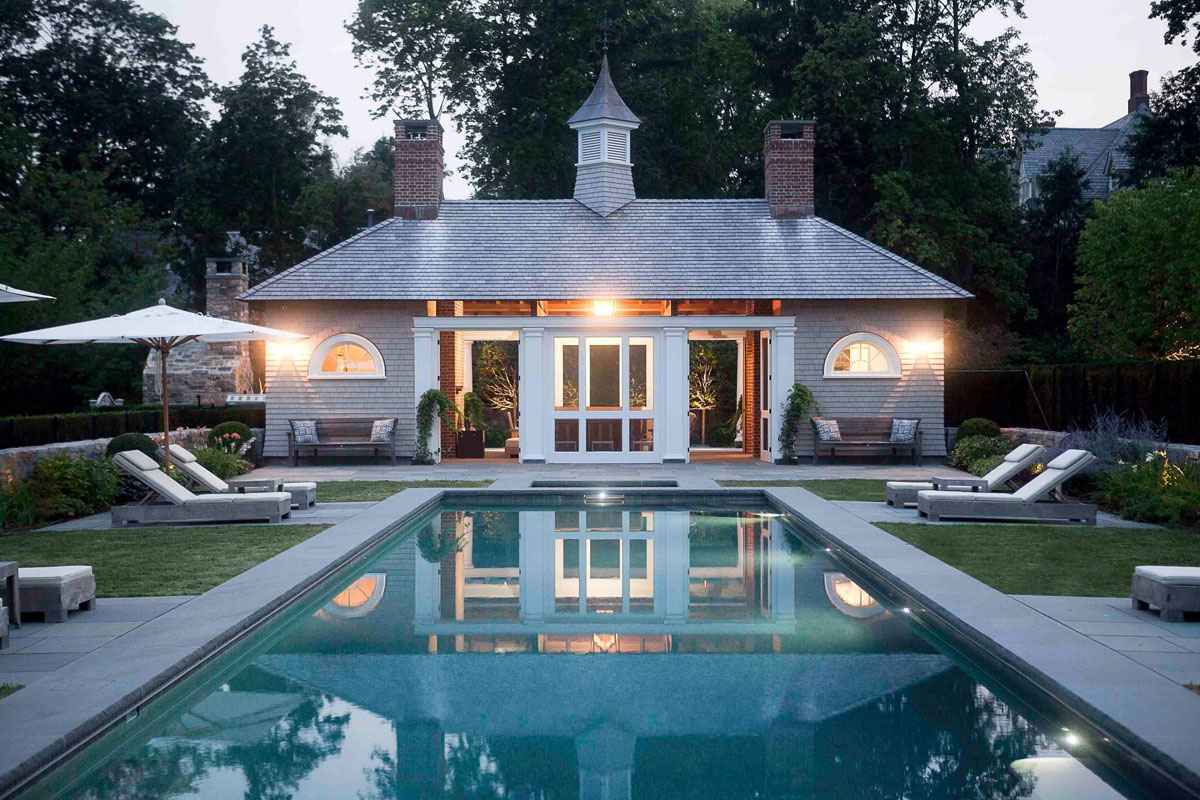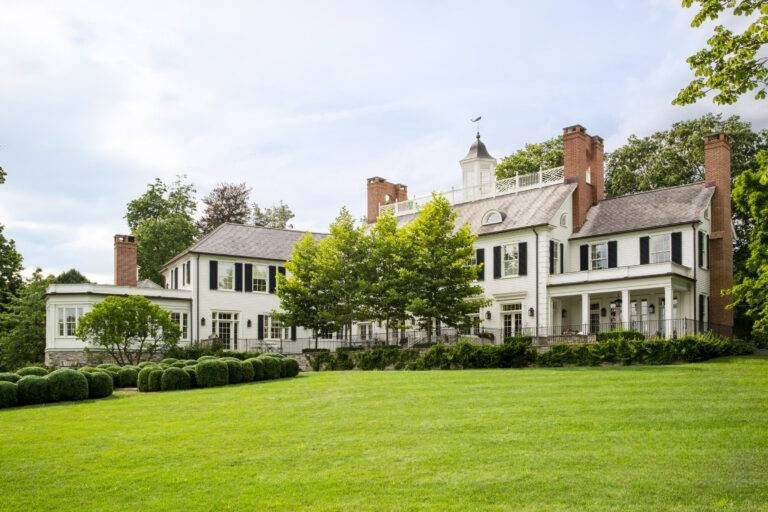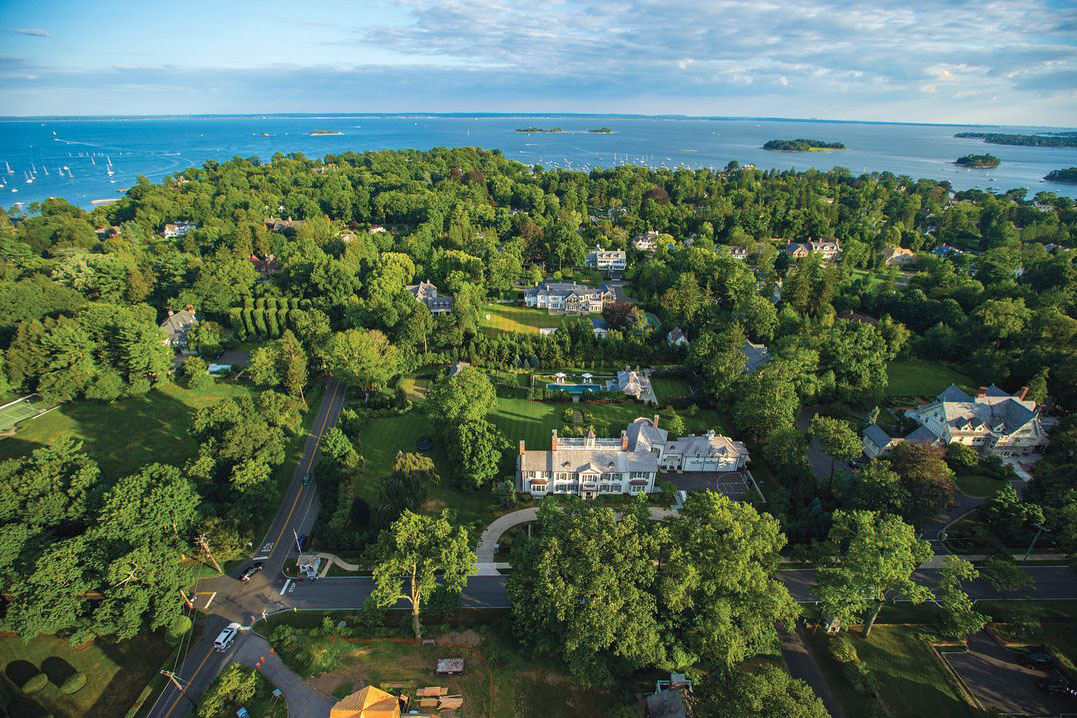 See Also: Palatial Federal Style Mansion In Houston
Architect: F & S